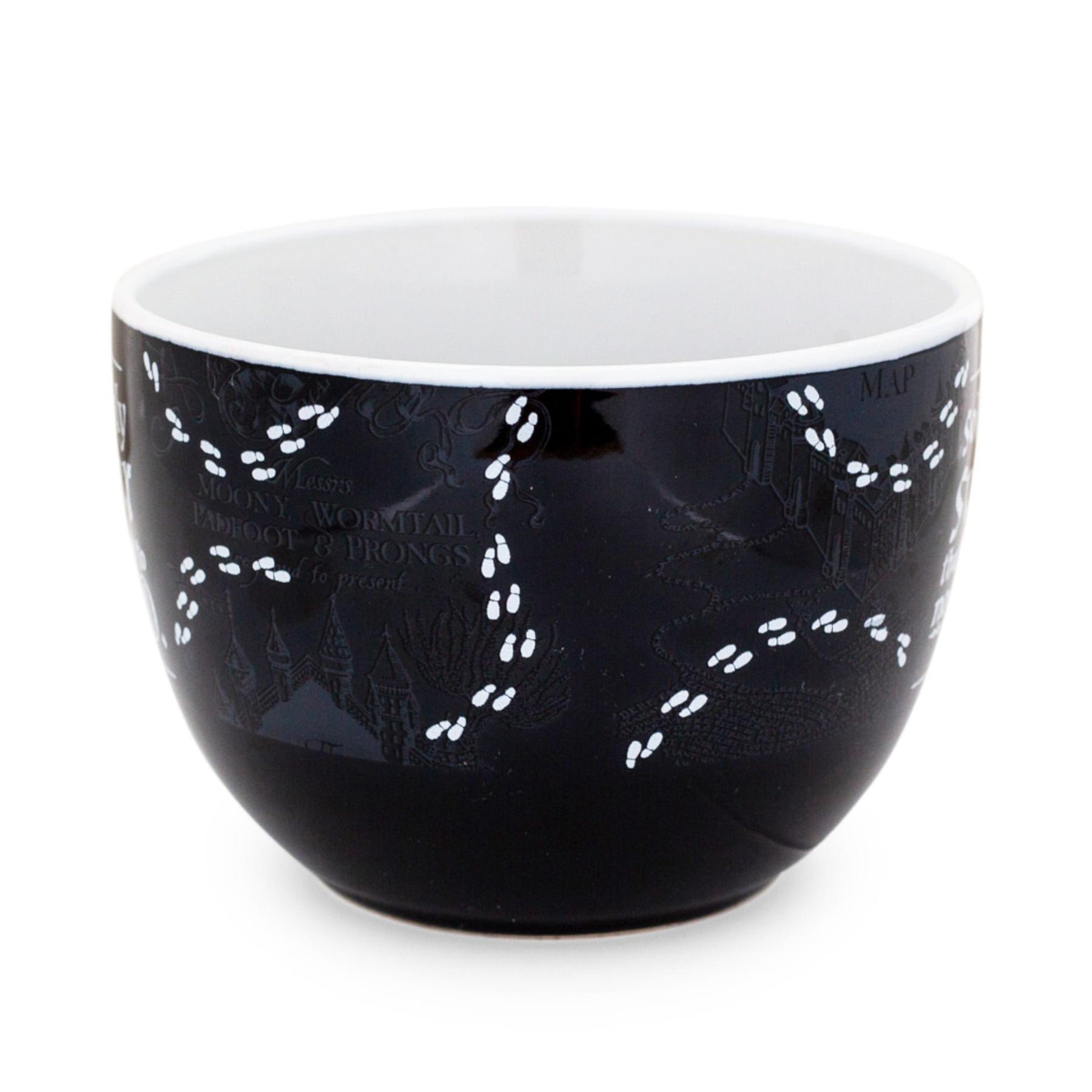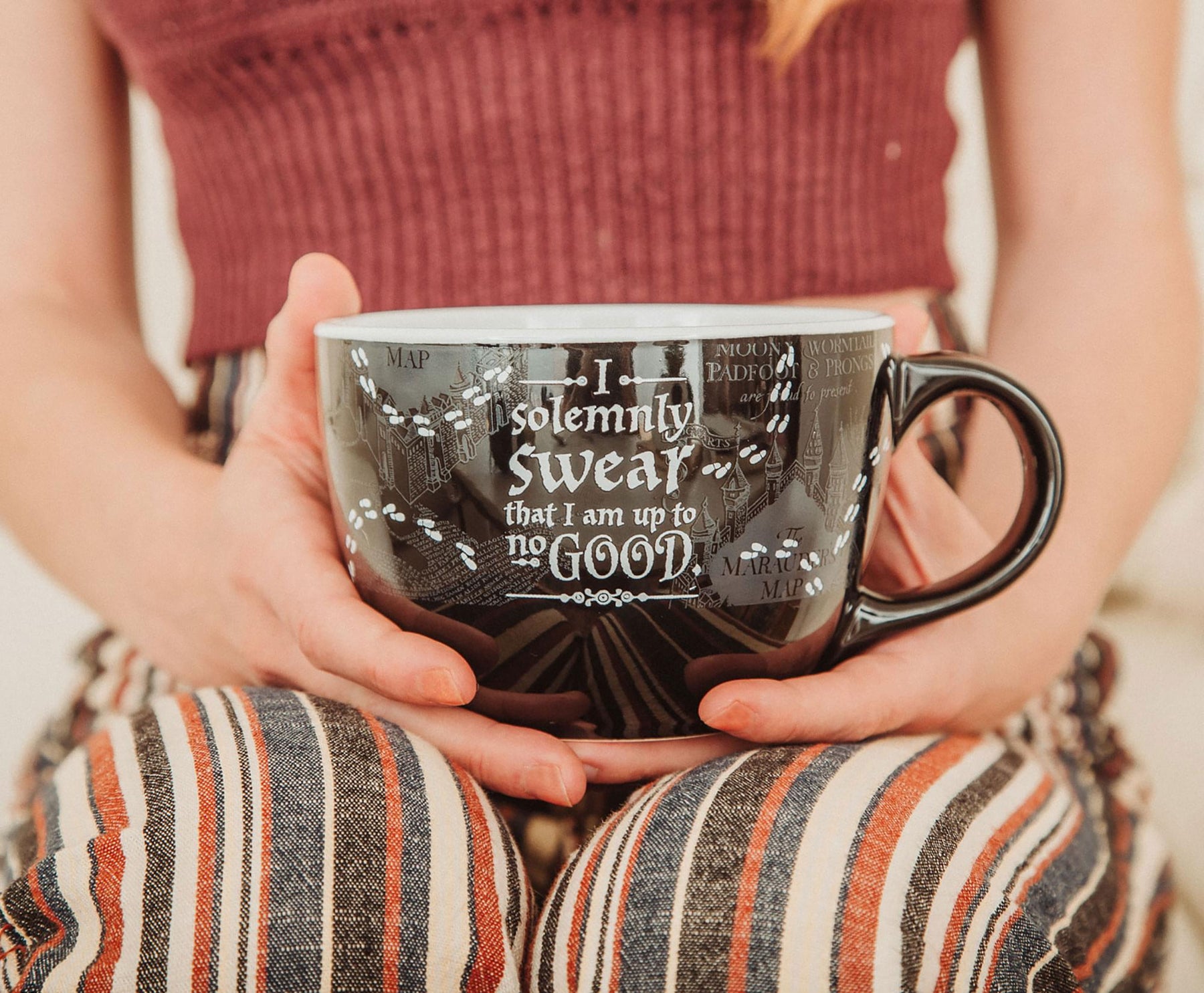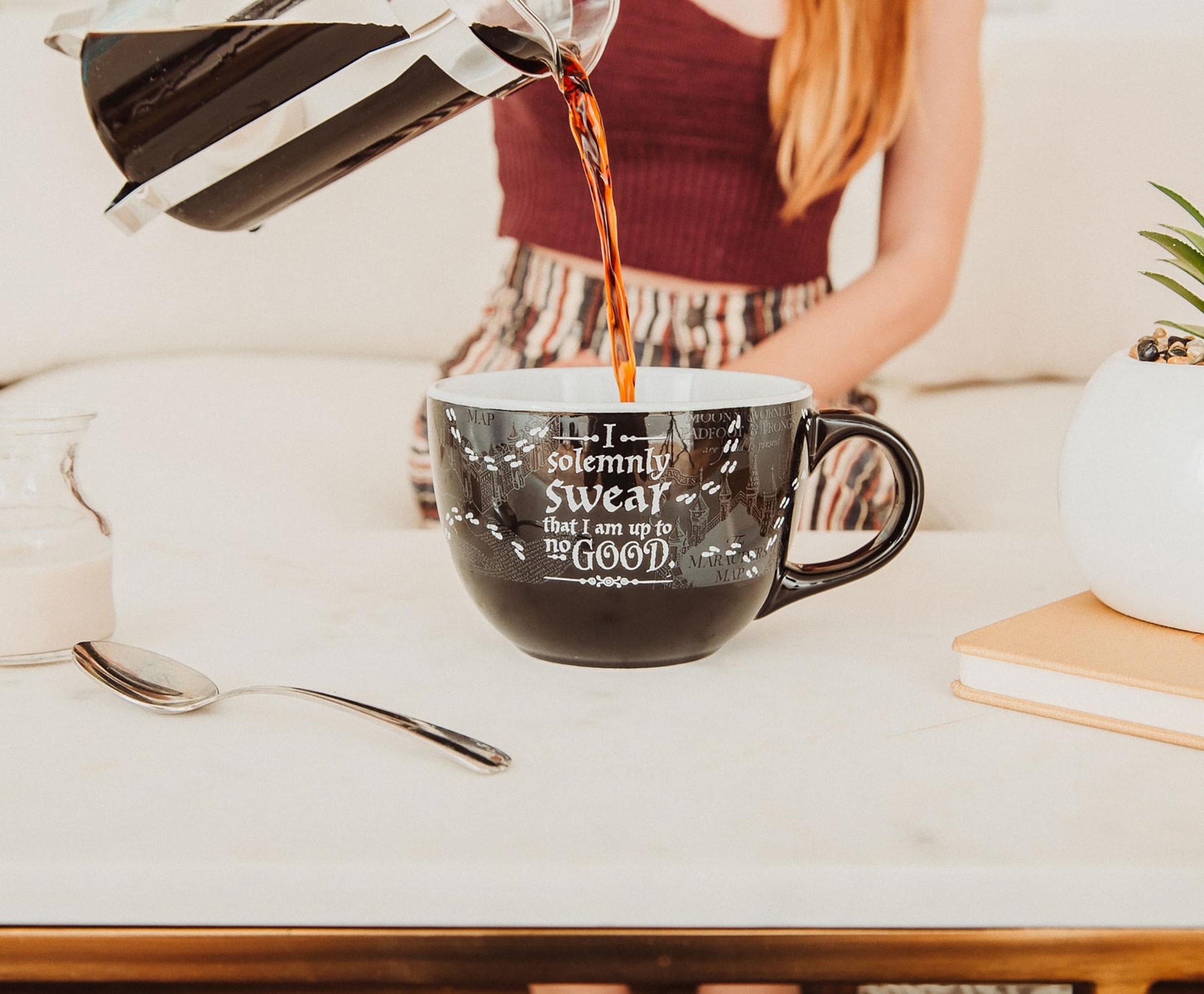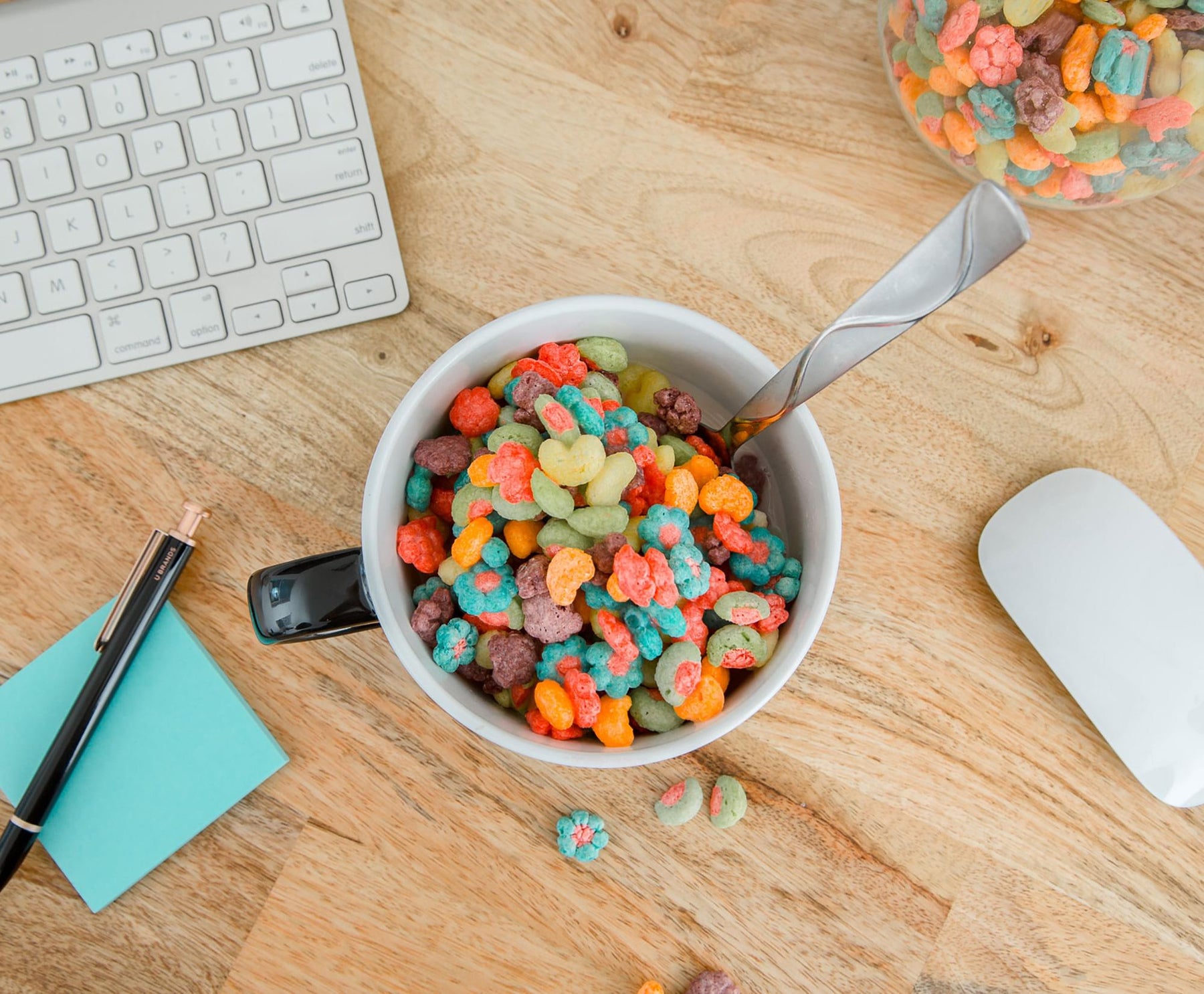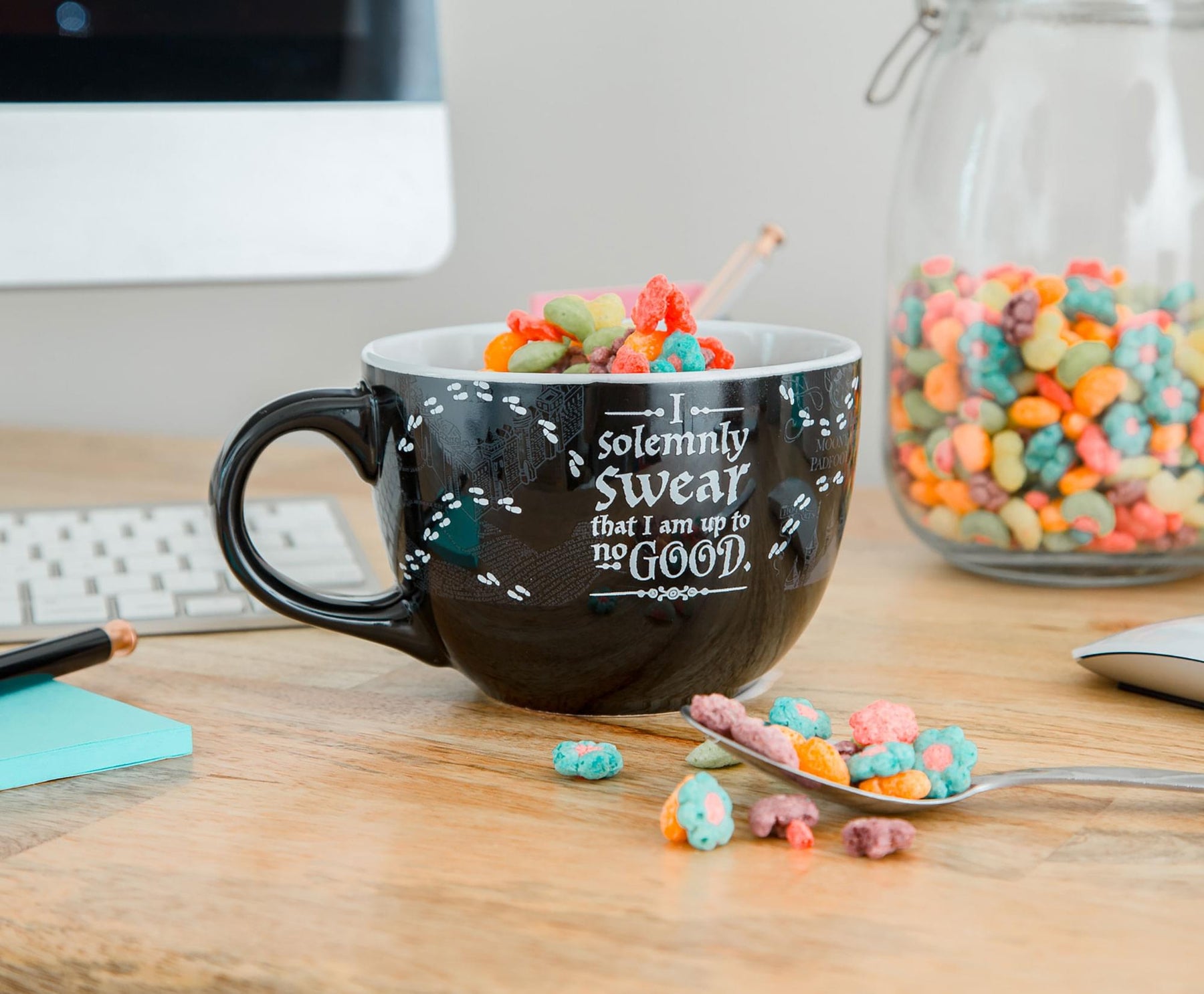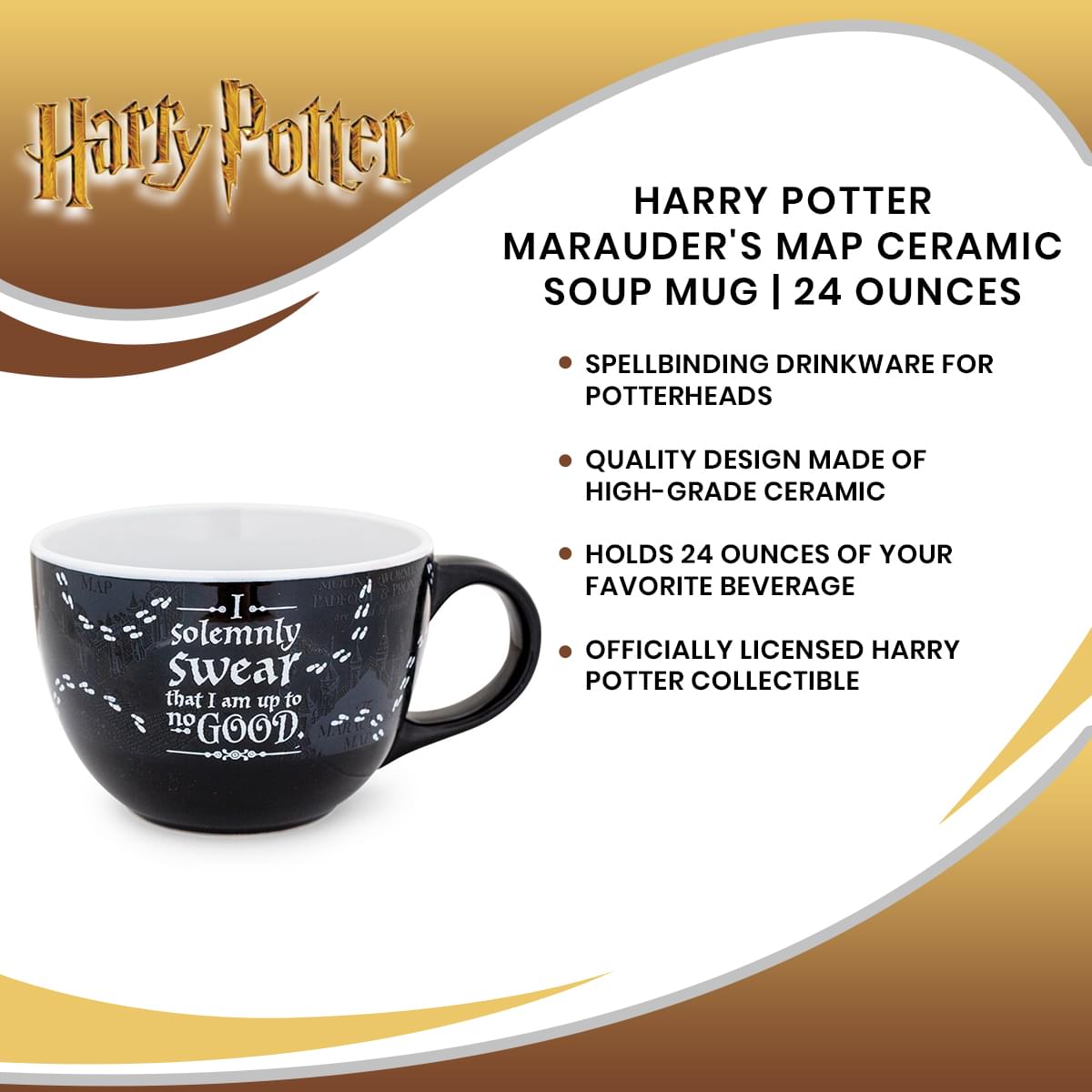 Harry Potter Marauder's Map Ceramic Soup Mug | 24 Ounces
GET A TASTE OF MAGIC: Uncover the secrets of Hogwarts while enjoying a bite of something delicious. You'll be brewing up something special in no time with this exclusive soup mug inspired by Harry Potter.
ENCHANT YOUR INNER WIZARD: Experience the Wizarding World for yourself with this coffee mug. Features the iconic Marauder's Map from Harry Potter and the incantation, "I Solemnly Swear I'm Up To No Good."
SPELLBINDING QUALITY FOR POTTERHEADS: This BPA-free ceramic mug is made for long-lasting use to accompany all your magical adventures. Easy to maintain, it's suitable for both microwave and top-rack dishwasher.
DINE IN THE GREAT HALL: This large bowl holds 24 ounces of foods and beverages. Enjoy an assortment of wizarding favorites, including a generous serving of Butterbeer or even a whole bowl of Fizzing Whizzbees.
OFFICIAL WIZARDING WORLD KITCHENWARE: Every muggle will be spellbound by this officially licensed Harry Potter soup mug featuring the Marauder's Map. Perfect for conjuring up a magical meal straight from home.
A TASTE OF THE WIZARDING WORLD
Get the Hogwarts dining experience as this exclusive soup mug transports you to the Great Hall. Pays homage to the infamous Marauder's Map from Harry Potter, a magical document that reveals all of Hogwarts School of Witchcraft and Wizardry.
Footprints lead the way on this intricately detailed map of the campus, giving fans the opportunity to explore the secrets of Hogwarts with the simple incantation, "I Solemnly Swear I'm Up To No Good."
SPELLBINDING ESSENTIALS FOR YOUR HOME & KITCHEN
Bring a little enchantment to your mealtime. Whether you are in the mood for a traditional muggle dish like Treacle Tart or a foaming beverage like Butterbeer, this large bowl will make sure you enjoy every sip, slurp, and bite. The spellbinding design is made of BPA-free, toxin-free ceramic that is food safe and ready to use.
Manage whatever mischief comes your way with this officially licensed collectible from the Wizarding World of Harry Potter.
CARE INSTRUCTIONS
Easy care
Top-rack dishwasher safe
Microwave safe