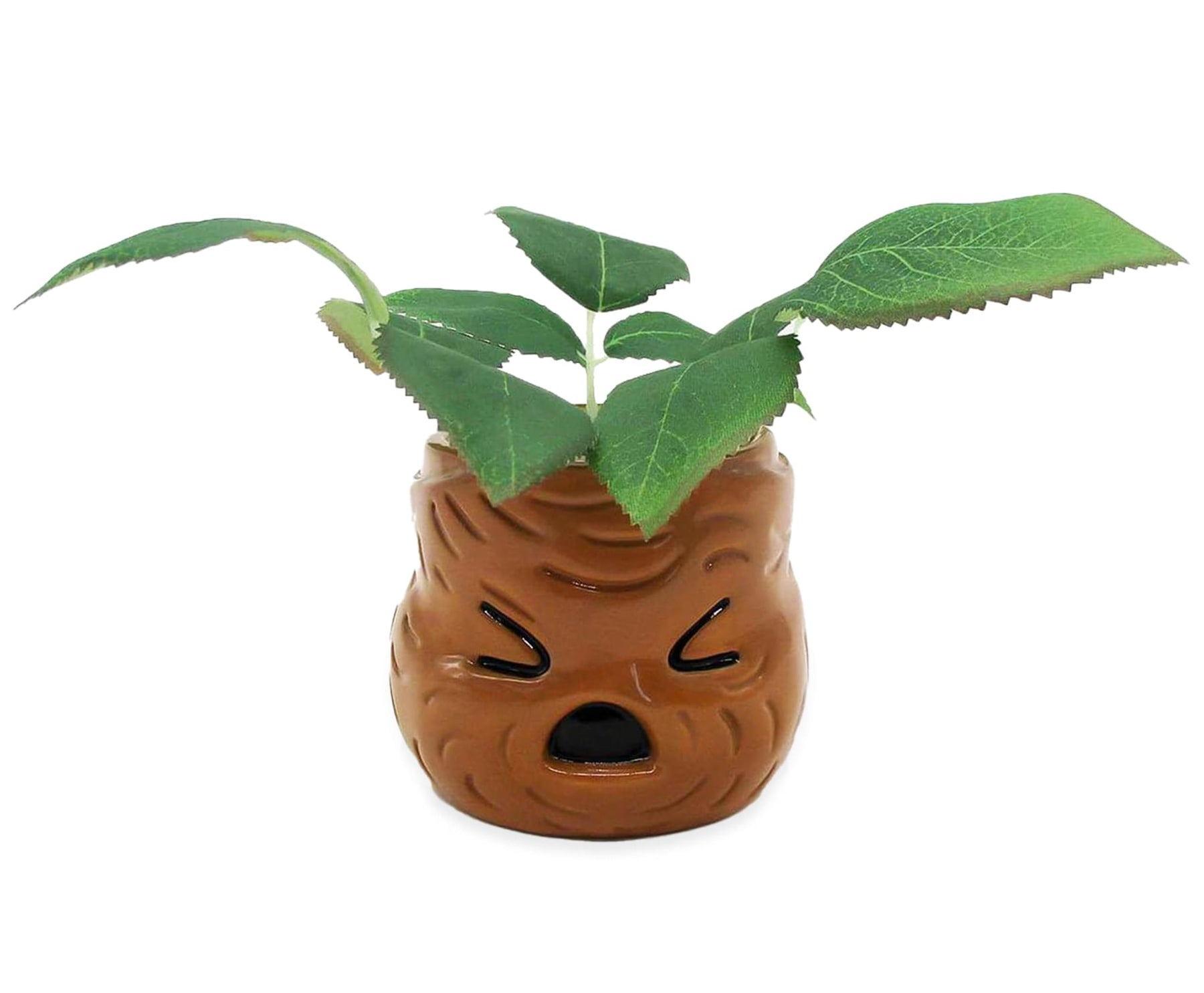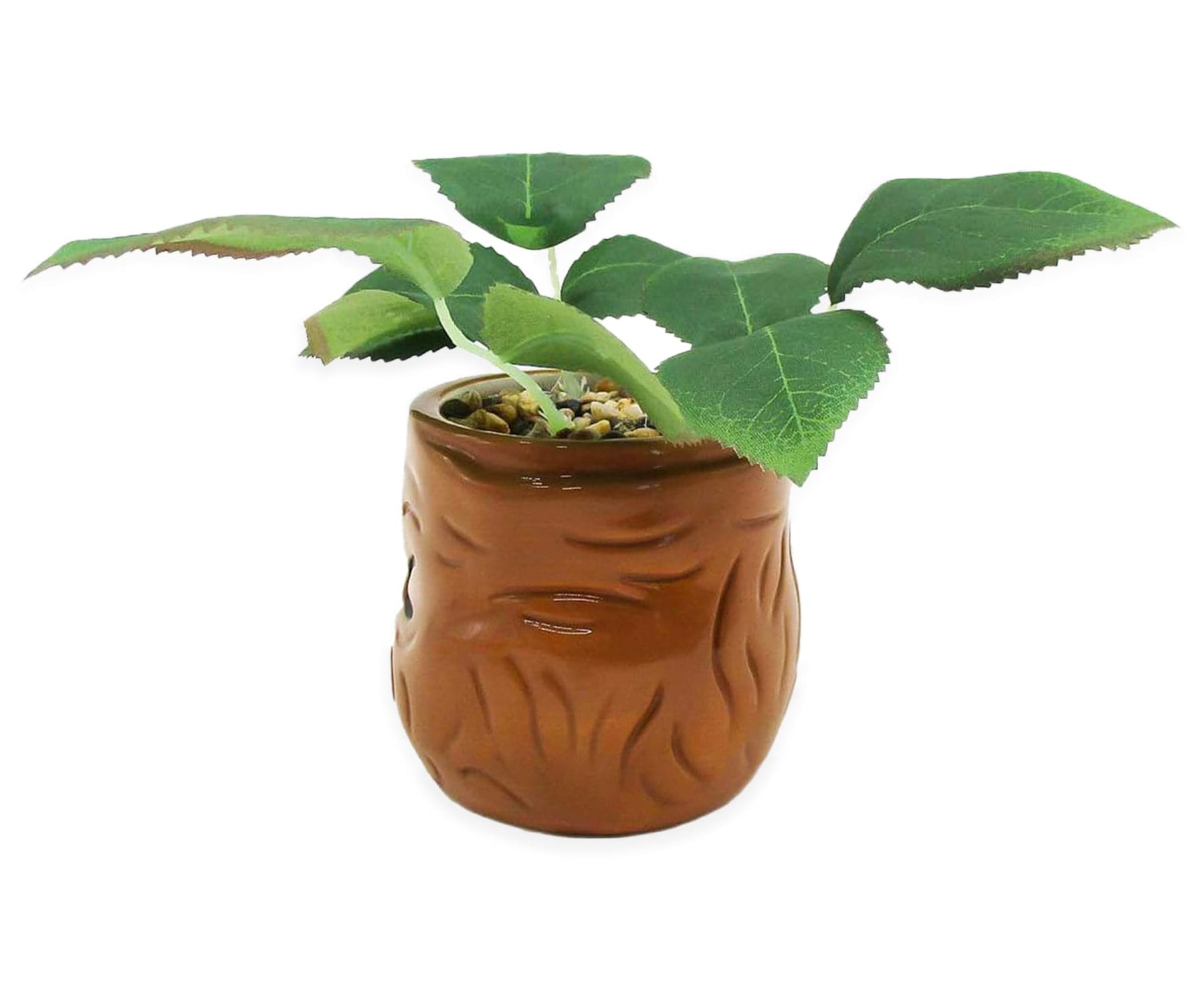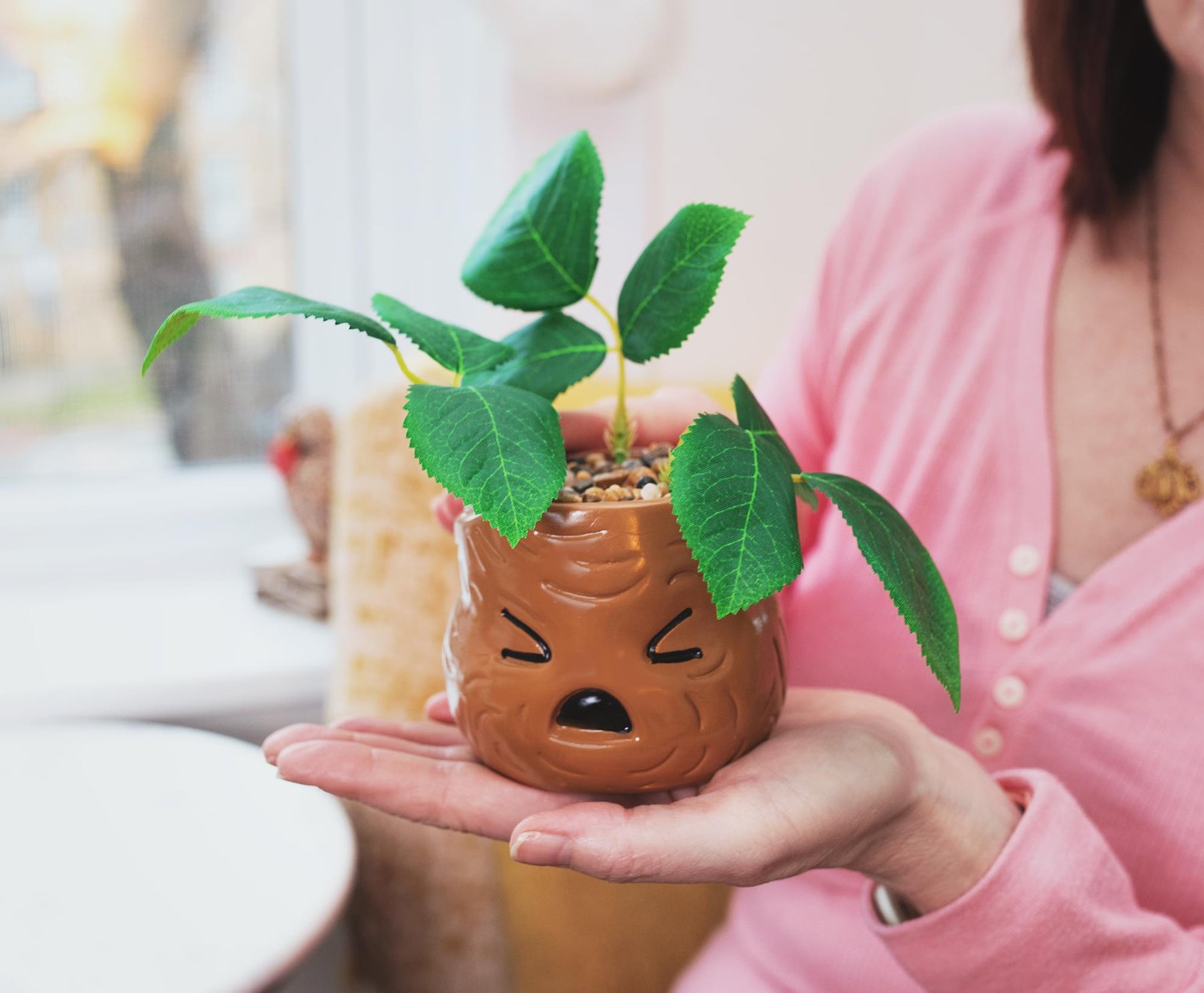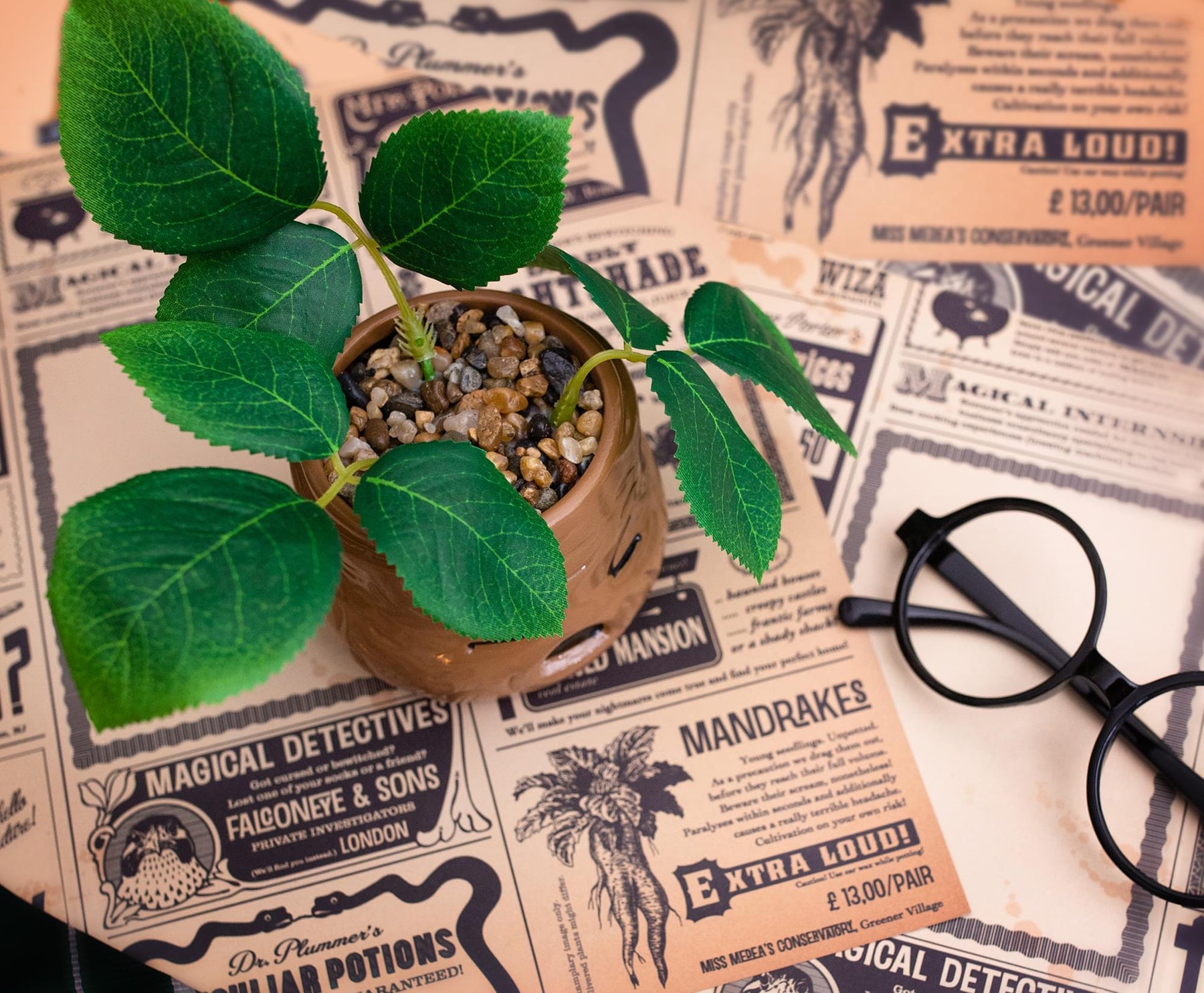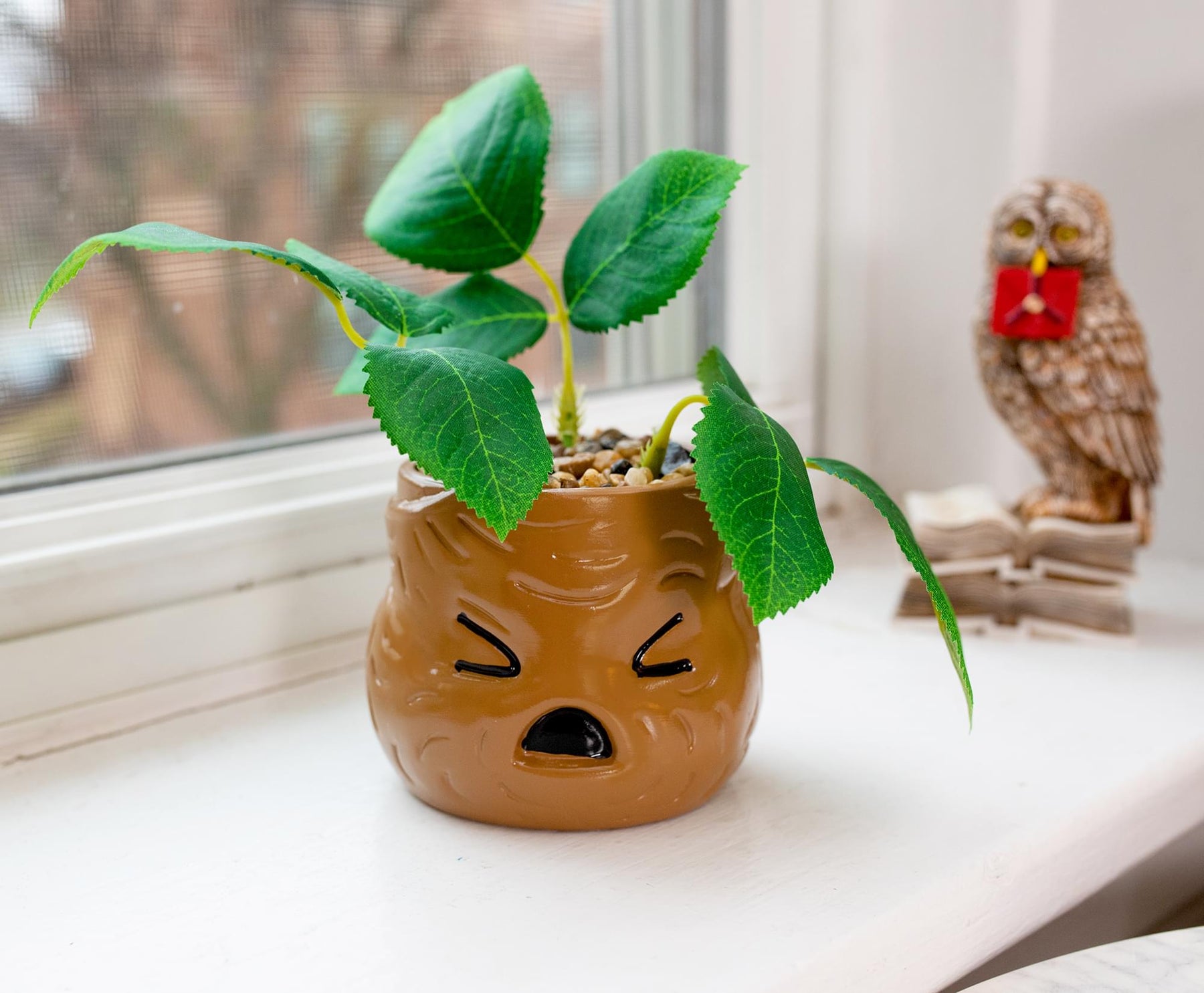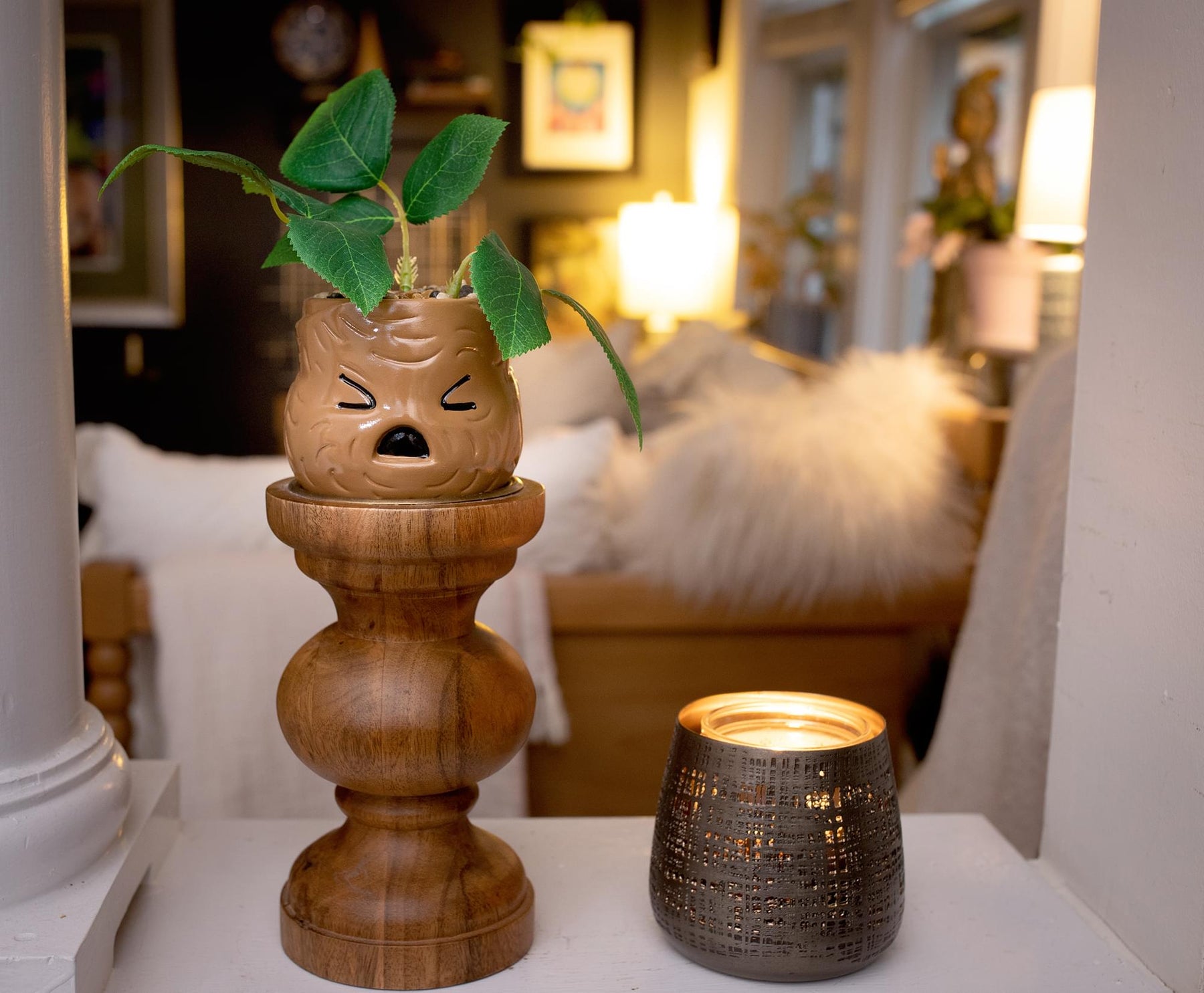 Harry Potter Mandrake Face 6-Inch Ceramic Planter with Artificial Succulent
Magical Styles For Home: Herbology class at Hogwarts just got even more interesting with this indoor mini planter. Brush up on your Mandrake knowledge starting with this niche home decor collectible.
Enchanting Design For Wizards: Planter features a sculpted 3D pot resembling a Mandrake's face with an artificial succulent plant coming out of the top. Modeled after the sentient plant from Harry Potter.
Spellbinding Quality For Potterheads: This ceramic planter measures approximately 6 x 6 x 6.5 inches. Comes with a life-like artificial plant, so there's no upkeep necessary to reap the stylish rewards.
Easy No Fuss Decor: This decorative planter pot with its artificial succulent is a great way to bring a magical essence to any home, office, or other stuffy spaces. Perhaps your room under the stairs?
Original Giftware: Do some sprucing up with this officially licensed Harry Potter Mandrake Planter. Add a touch of greenery on your shelf, desk table, or centerpiece to show off your Wizarding World fandom.
ENCHANTING ROOM ESSENTIALS FOR POTTERHEADS
Studying the magical properties of plants is made even more intriguing with this Harry Potter ceramic planter.
The niche figural design features a highly detailed sculpt of a Mandrake. You won't find this peculiar plant in the muggle world, but this wizarding favorite really grows on you — just be careful not to listen to the Mandrake's deadly cry.
CERAMIC PLANTER COMES WITH FAUX SUCCULENT
Potterheads can get the true Hogwarts experience with this plant pot. The magical qualities of the included artificial succulent mean that it doesn't require any sunlight, soil, water, or trimming. How's that for impressive spellcasting?
You'll ace Professor Sprout's Herbology class with this officially licensed Harry Potter Mandrake Planter.