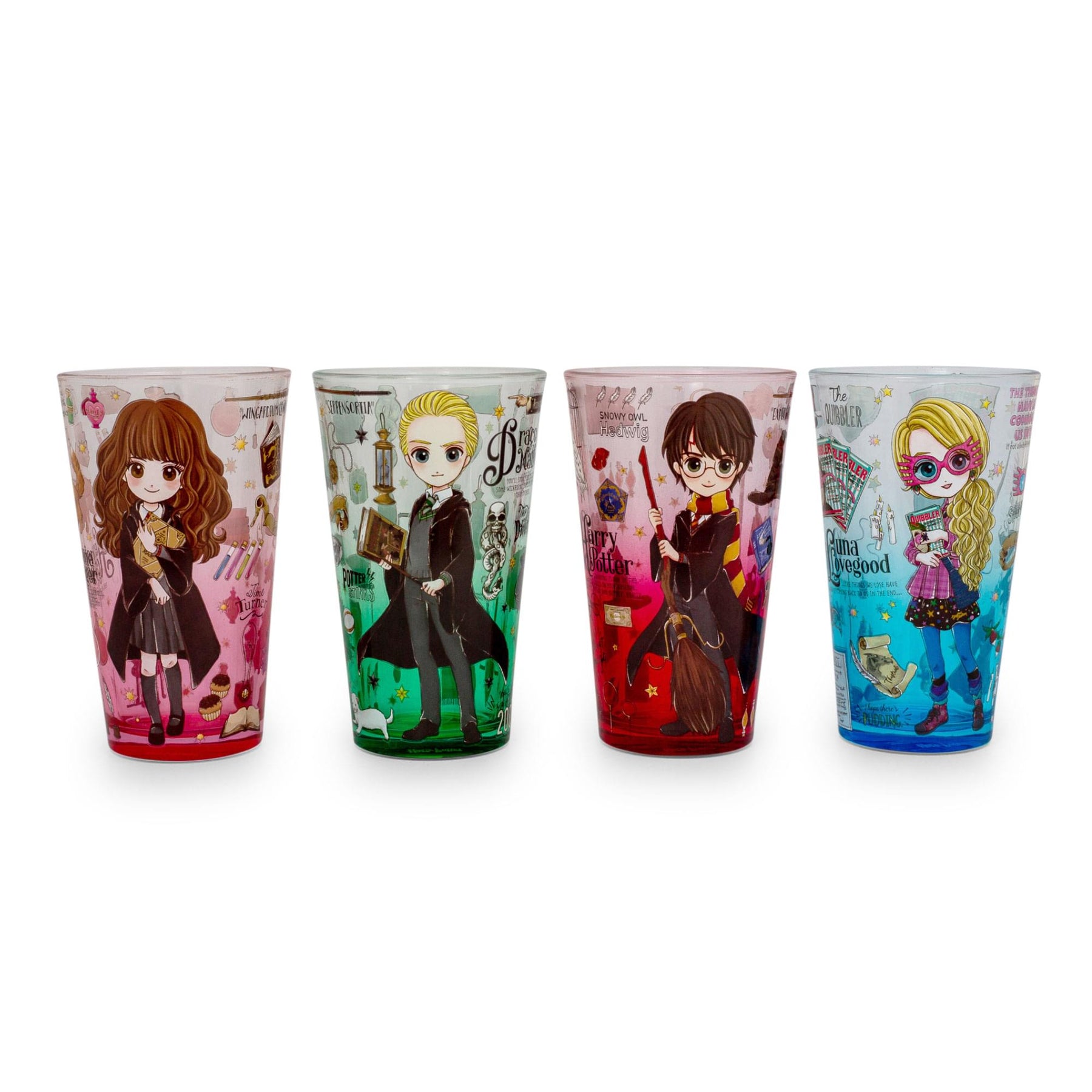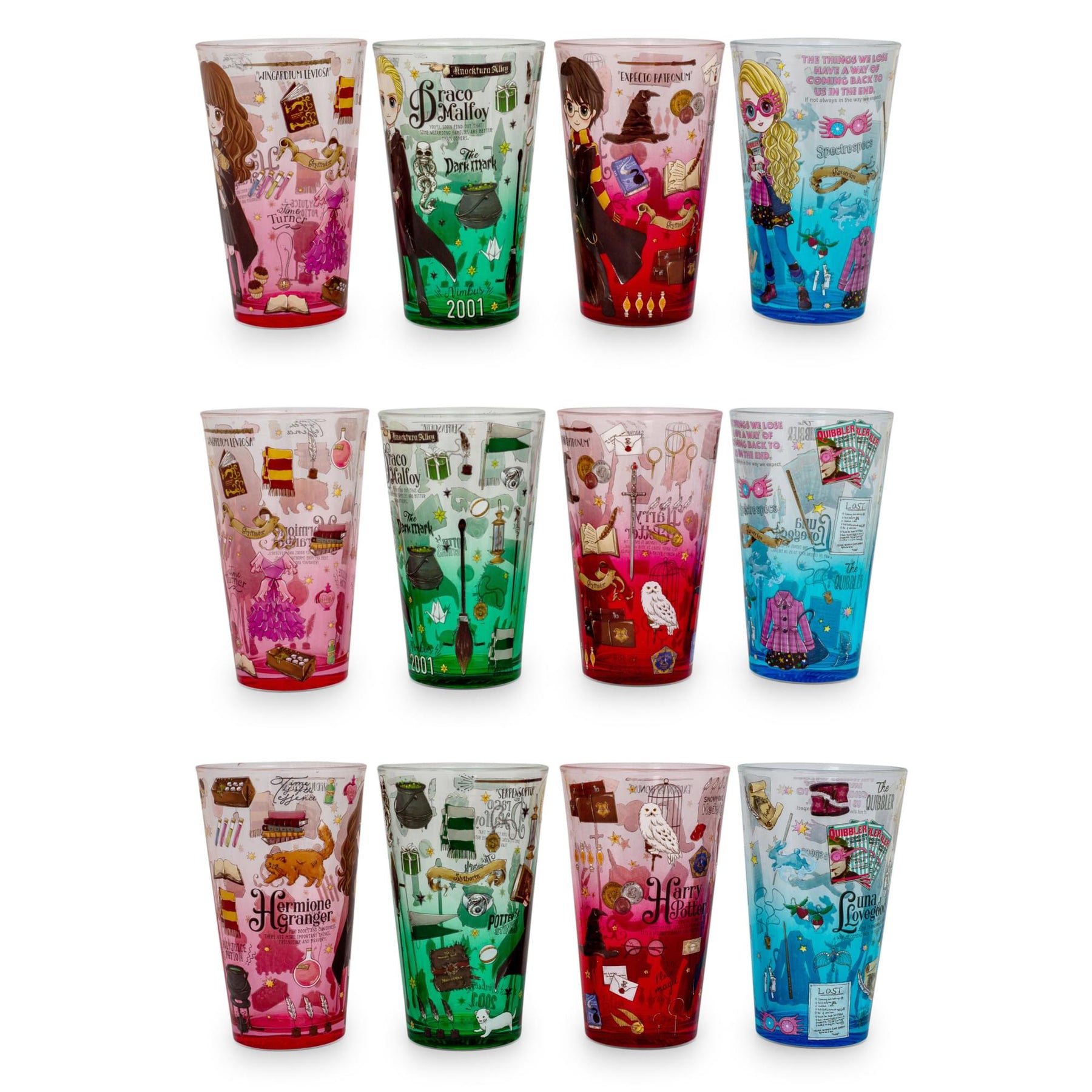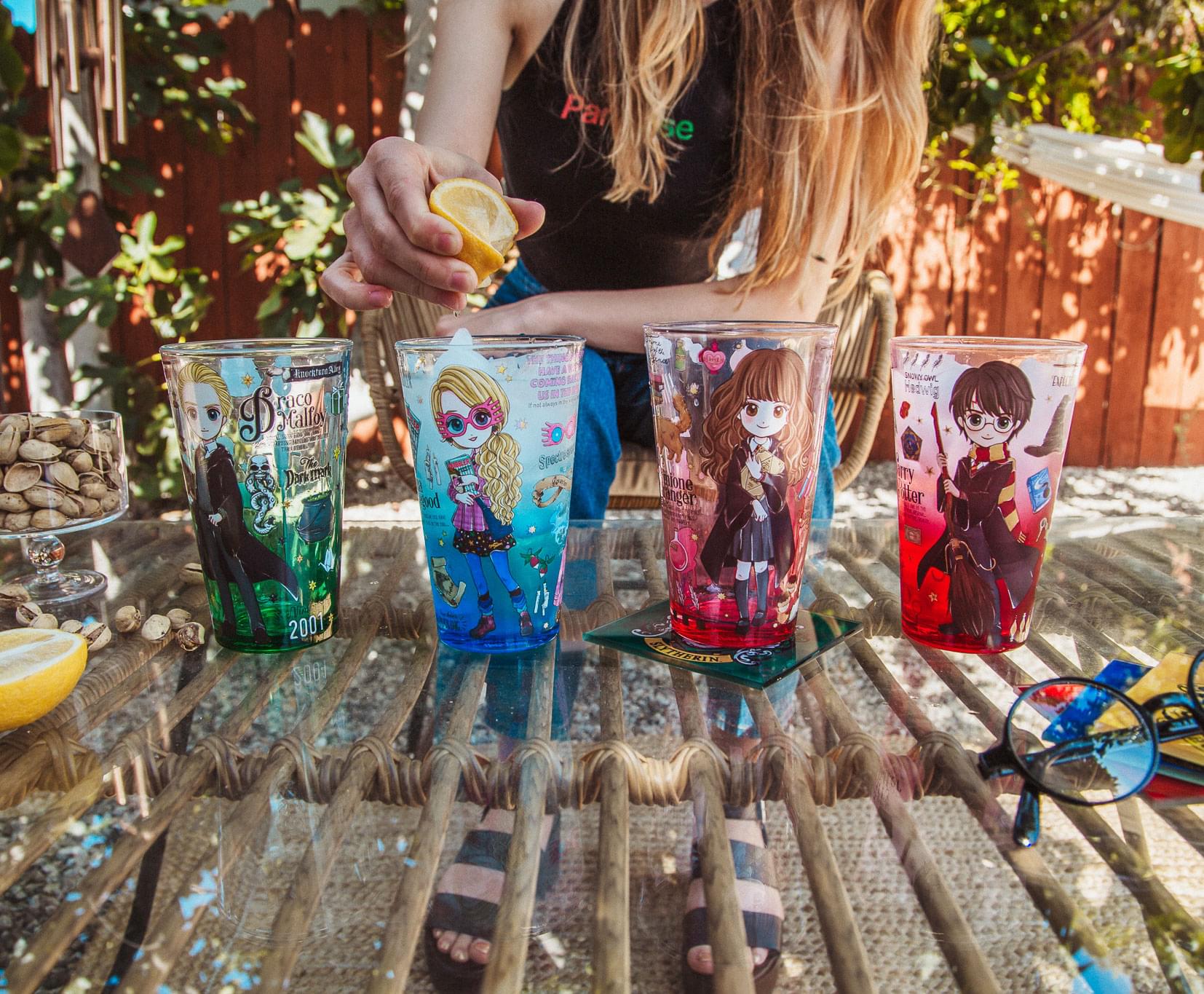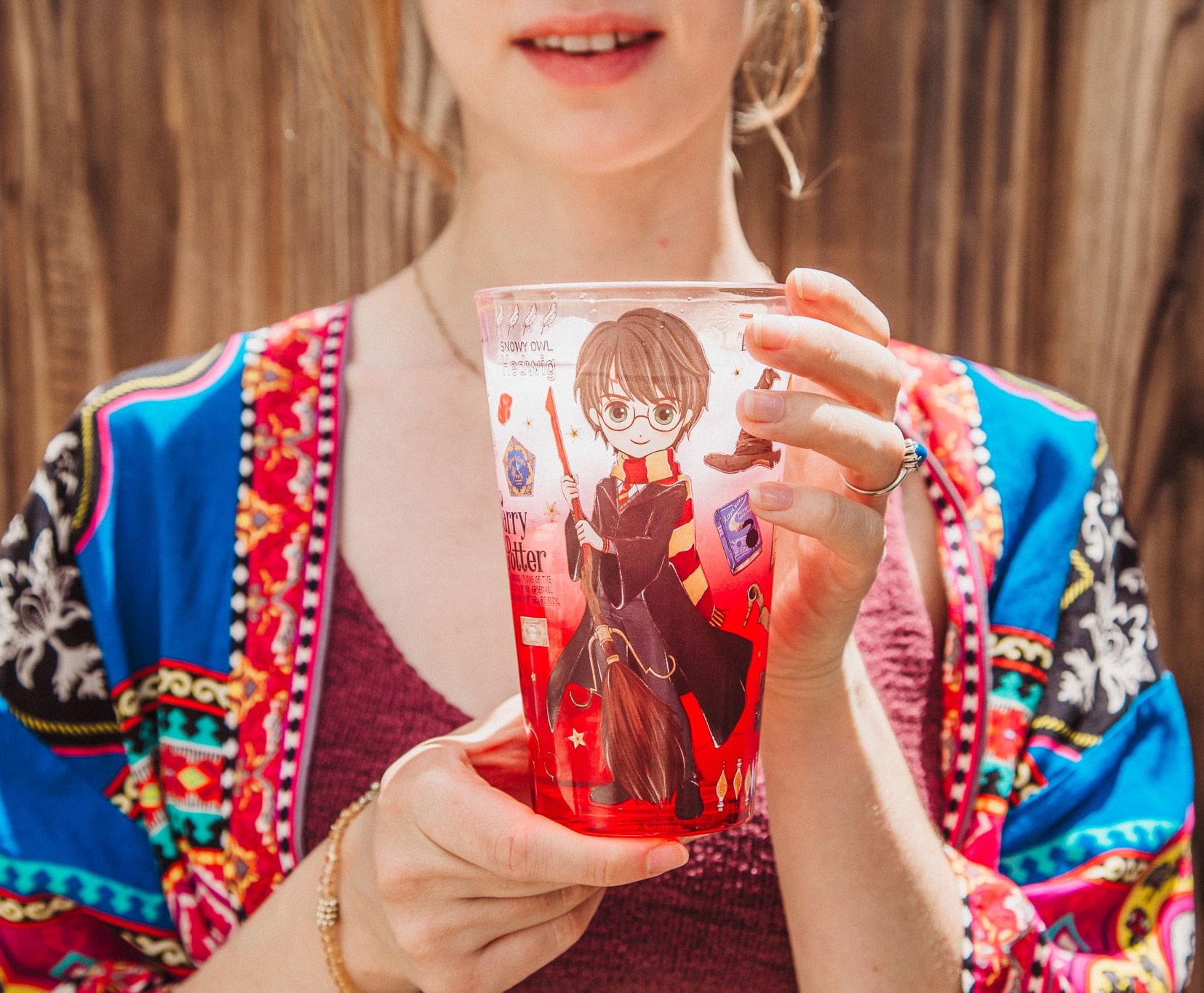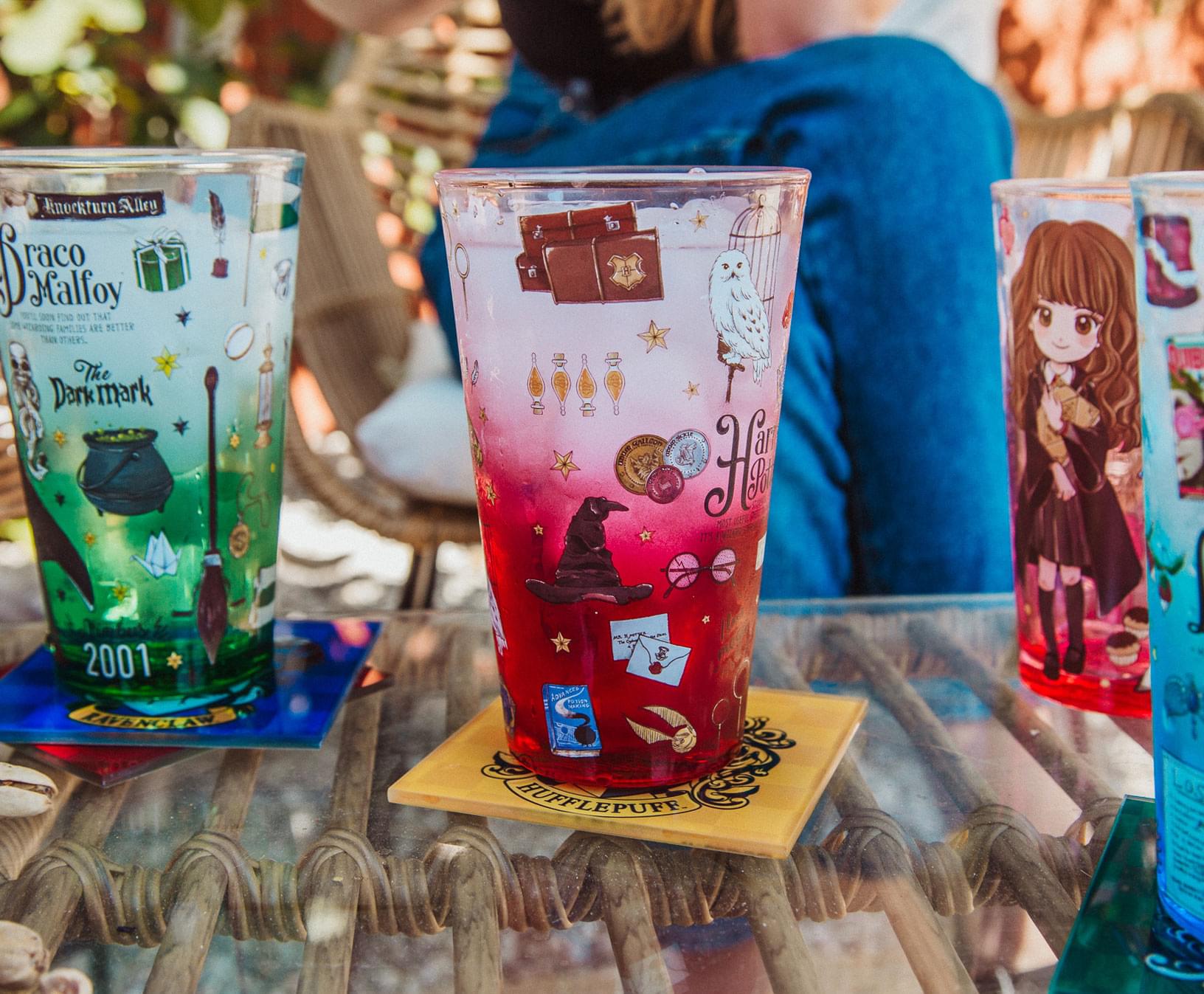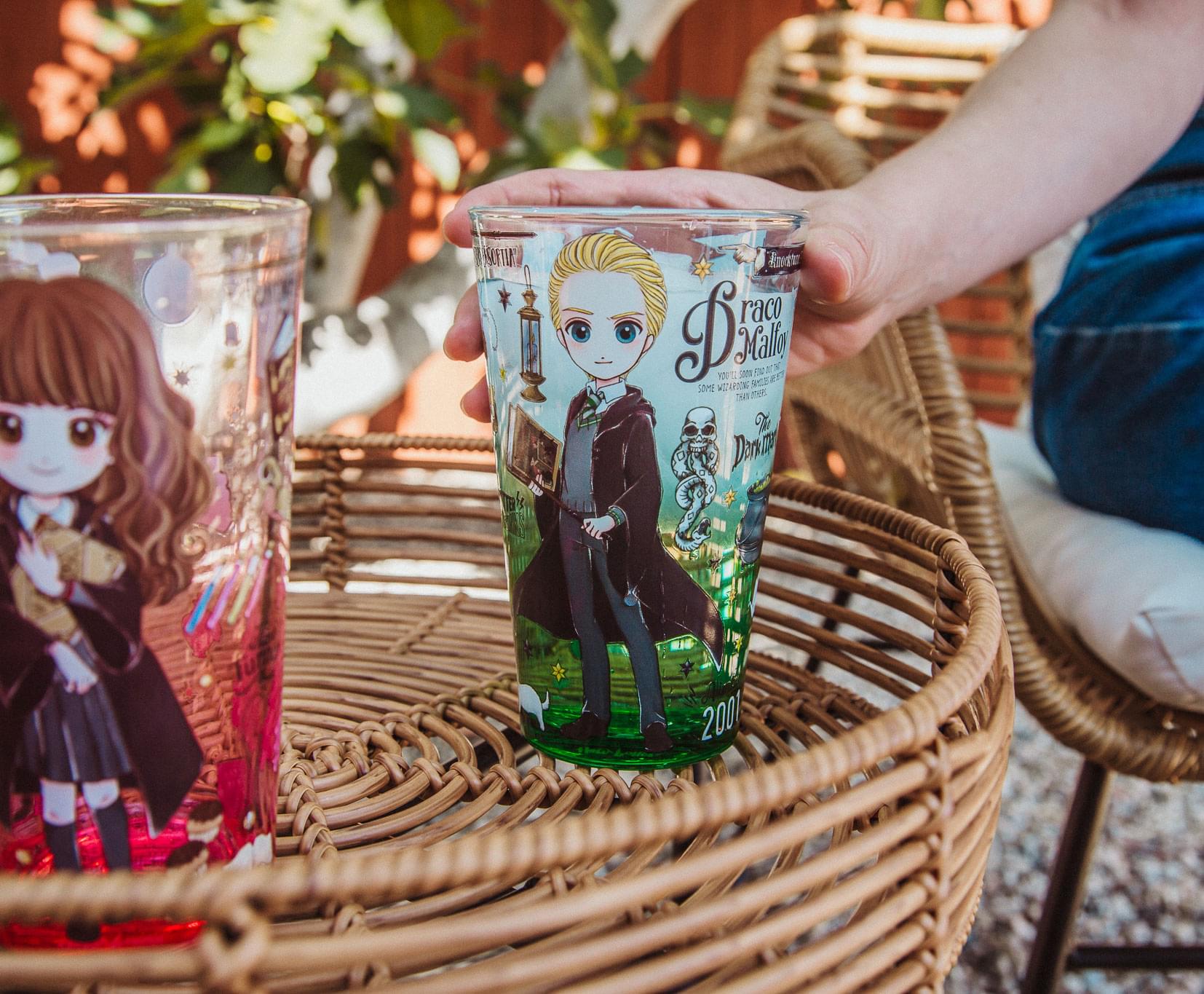 Harry Potter Magical Characters 16-Ounce Pint Glasses | Set of 4
GET A TASTE OF MAGIC: The wand may choose the wizard, but you'll get to pick which one of these four unique designs you'll try first. This exclusive set of cups is loaded with references to the whole seven-book series.
DUMBLEDORE'S ARMY: Each glass has an original, anime-inspired design featuring an unforgettable character: Draco Malfoy, Hermione Granger, Luna Lovegood and, of course, Harry Potter. Plus other secrets and surprises you'll need to see for yourself.
WHAT IS REQUIRED: Each pint glass holds up to 12 ounces of your preferred beverages, anything from pumpkin juice to Butterbeer. You can imagine yourself at the Leaky Cauldron, sharing a sip with your favorite witch or wizard.
NO NEED FOR REPARO: These glasses are BPA-free, toxin-free, and curse-free. But I wouldn't recommend letting Neville borrow them. For the best care, hand-wash only. Not suitable for dishwasher or microwave.
OFFICIAL WIZARDING WORLD KITCHENWARE: Every witch, wizard, and muggle will be spellbound by this officially licensed whimsically designed glass set from Harry Potter. Create a little magic of your own with these enchanted pieces of drinkware.
A TRIBUTE TO HOGWARTS' FINEST
This set of glasses boasts an amazing array of information wrapped in its exclusive artwork, each focusing on one of these four unforgettable characters. Did somebody say Draco Malfoy? You'll find him surrounded by the green of Slytherin, next to his Nimbus 2001, his father's cane, a memorable piece of origami, and even the Dark Mark. Luna is in a field of Ravenclaw blue, wearing her trademark Spectrespecs and radish earrings, with copies of The Qibbler nearby.
From Gryffindor comes Hermione, alongside her Time Turner, her iconic pink dress, and don't forget about Crookshanks! Rounding out the set is the title character himself, Harry Potter. Around him, you'll find chocolate frogs, the sword of Godric Gryffindor, and a golden snitch. And so much more to discover for yourself.
SPELLBINDING ESSENTIALS FOR YOUR HOME & KITCHEN
Toast to another successful spell, potion, or magical secret uncovered. Whether you love the taste of Butterbeer or you're more into Otter's Fizzy Orange Juice, these gorgeous glasses will be a magical delight. Bring the excitement of Hogwarts home with this officially licensed drinkware from the Wizarding World of Harry Potter.
CARE INSTRUCTIONS
Hand-wash only
Not dishwasher safe
Not microwave safe