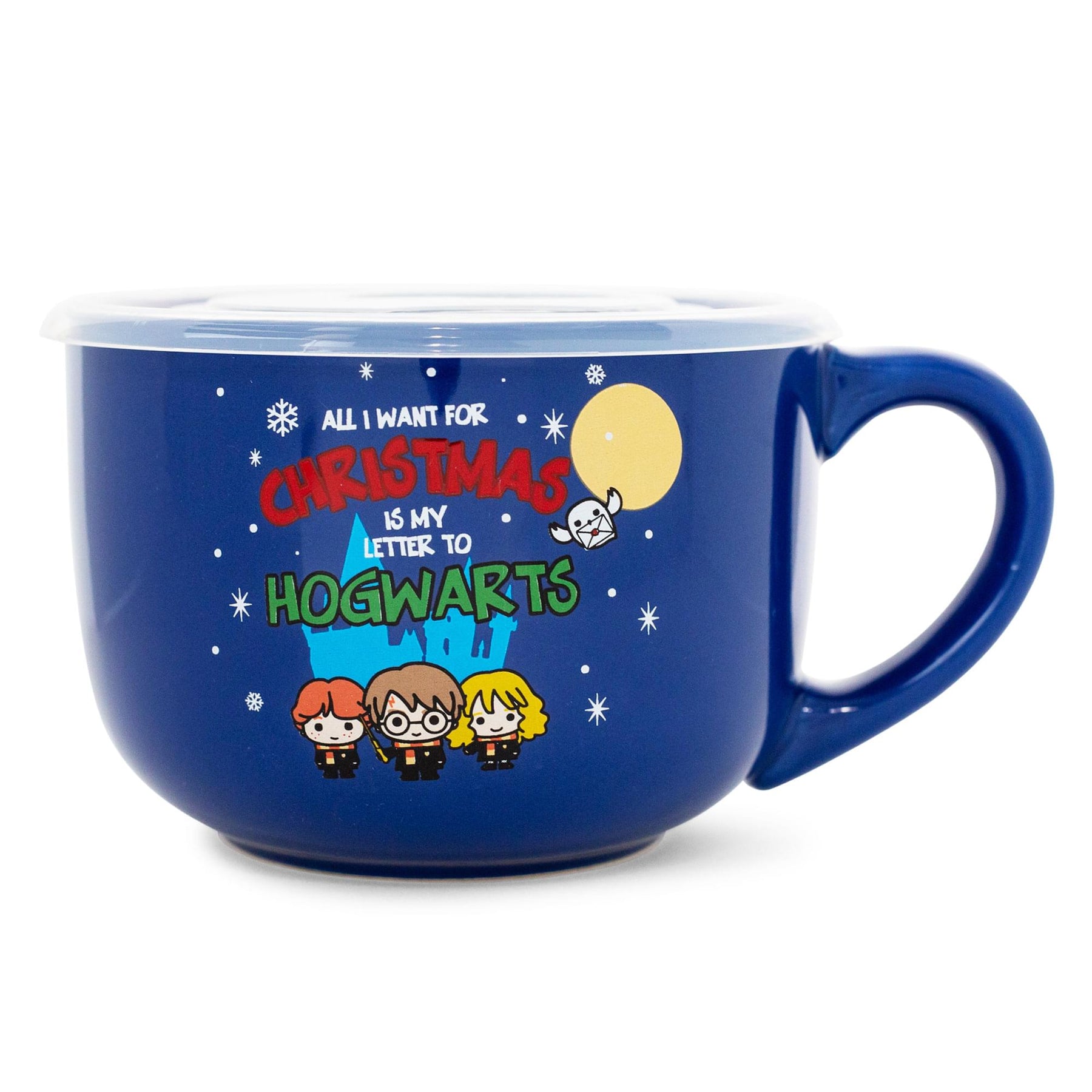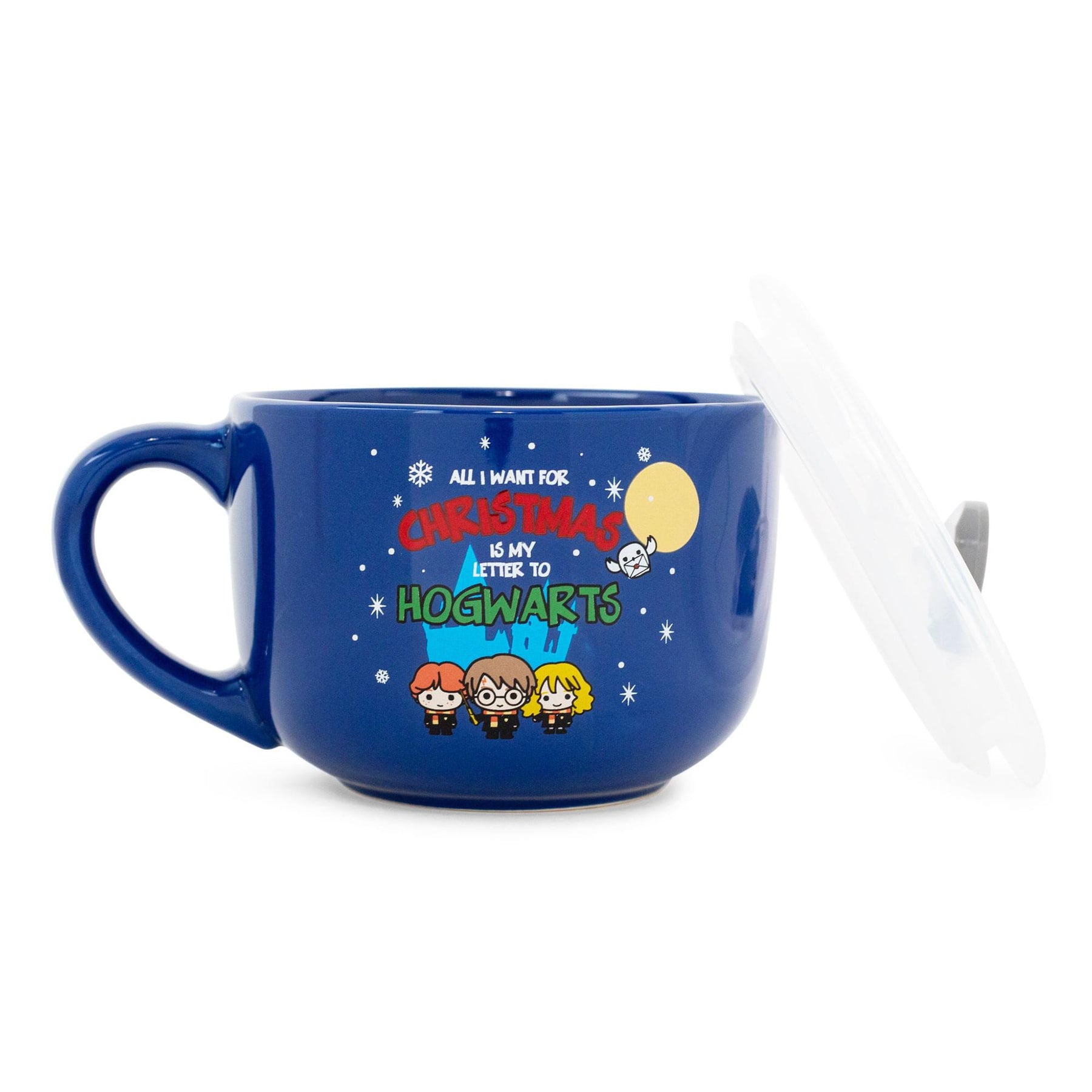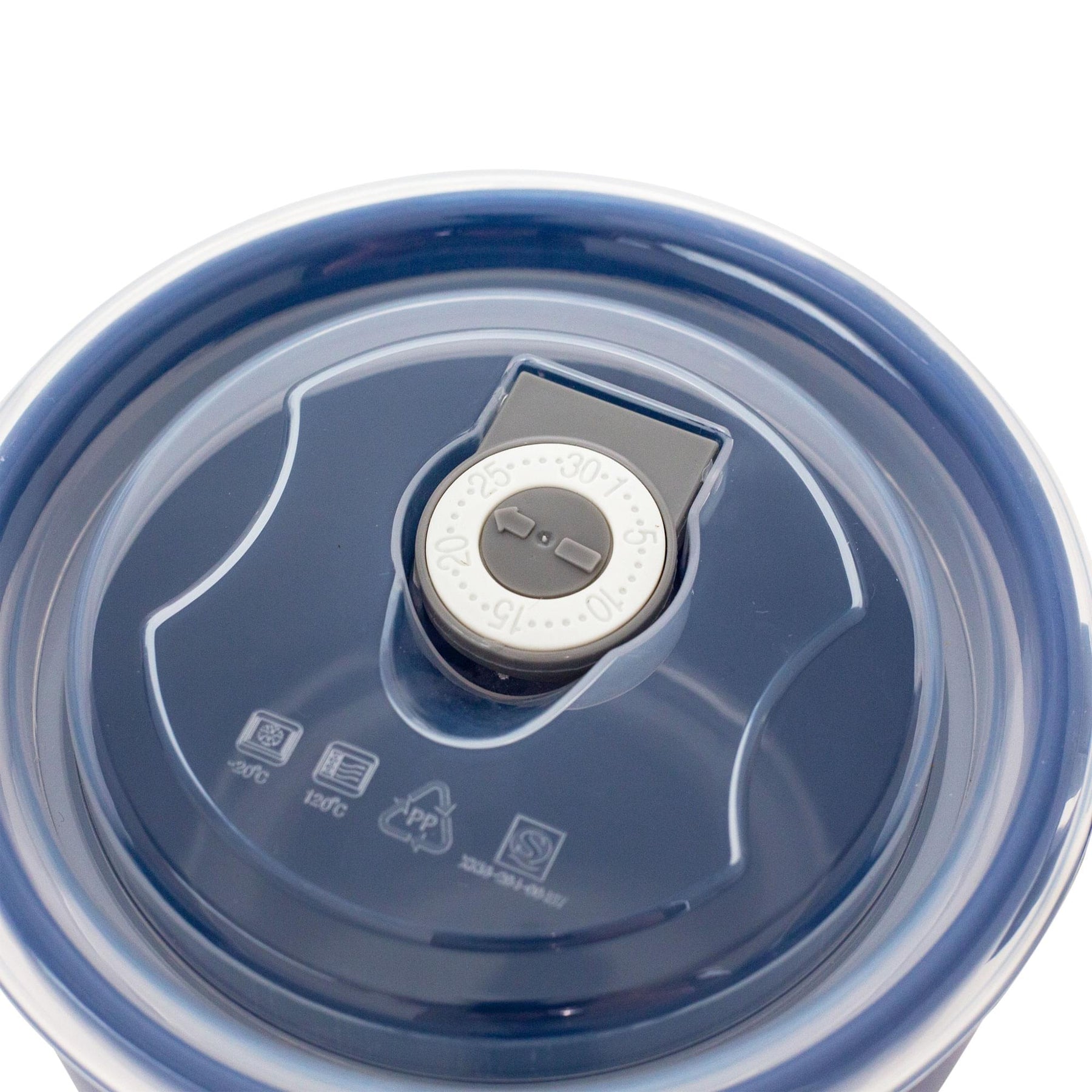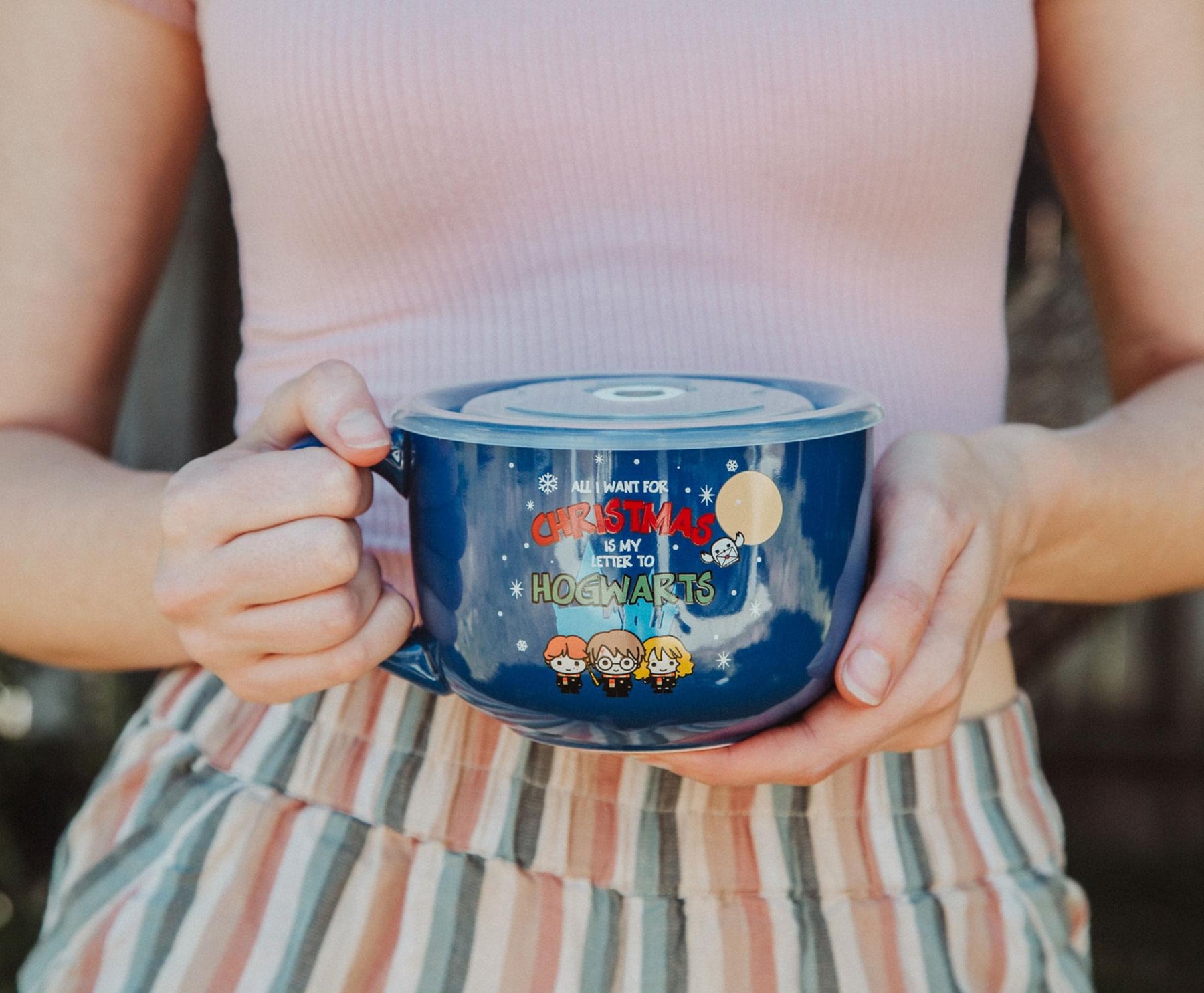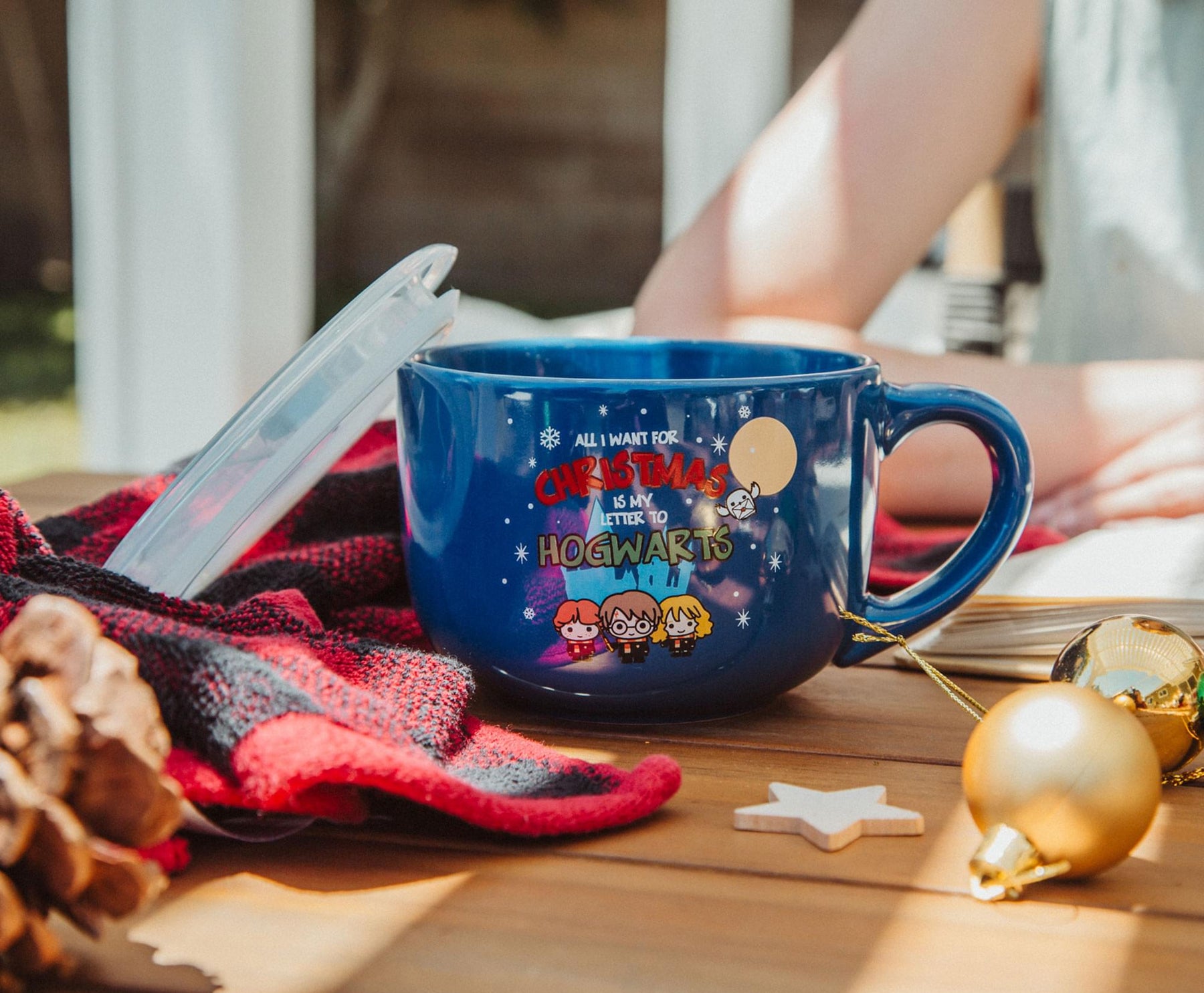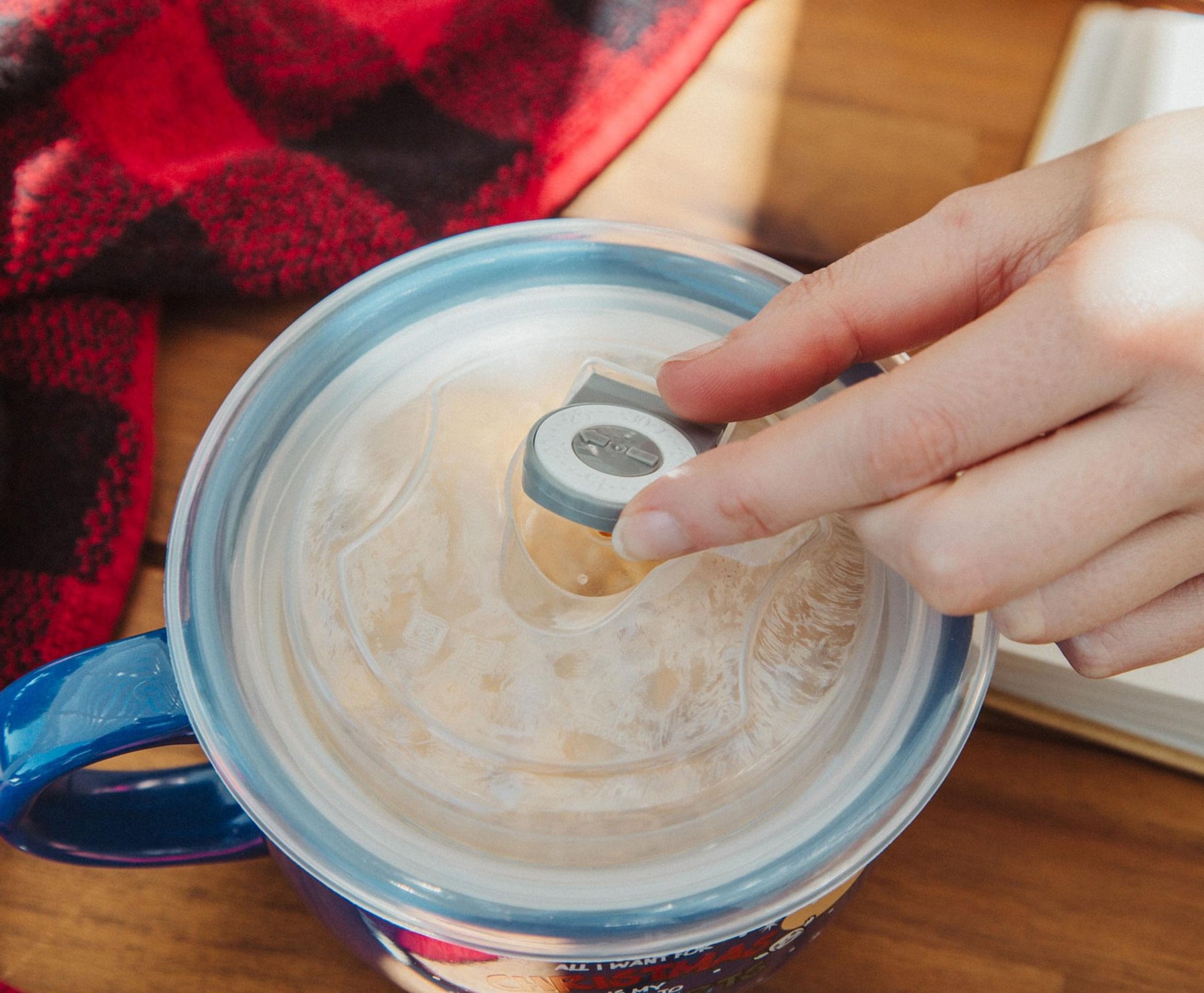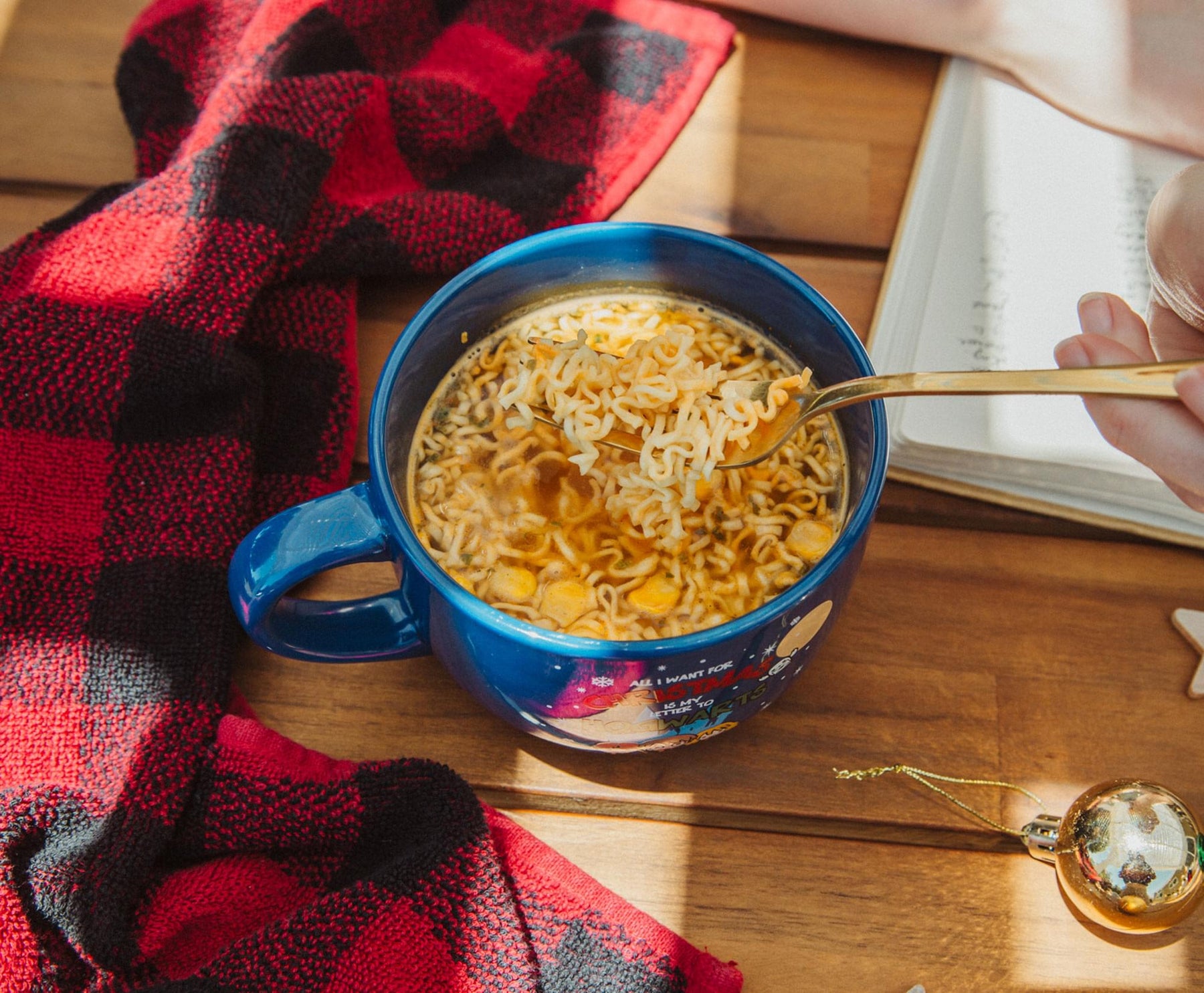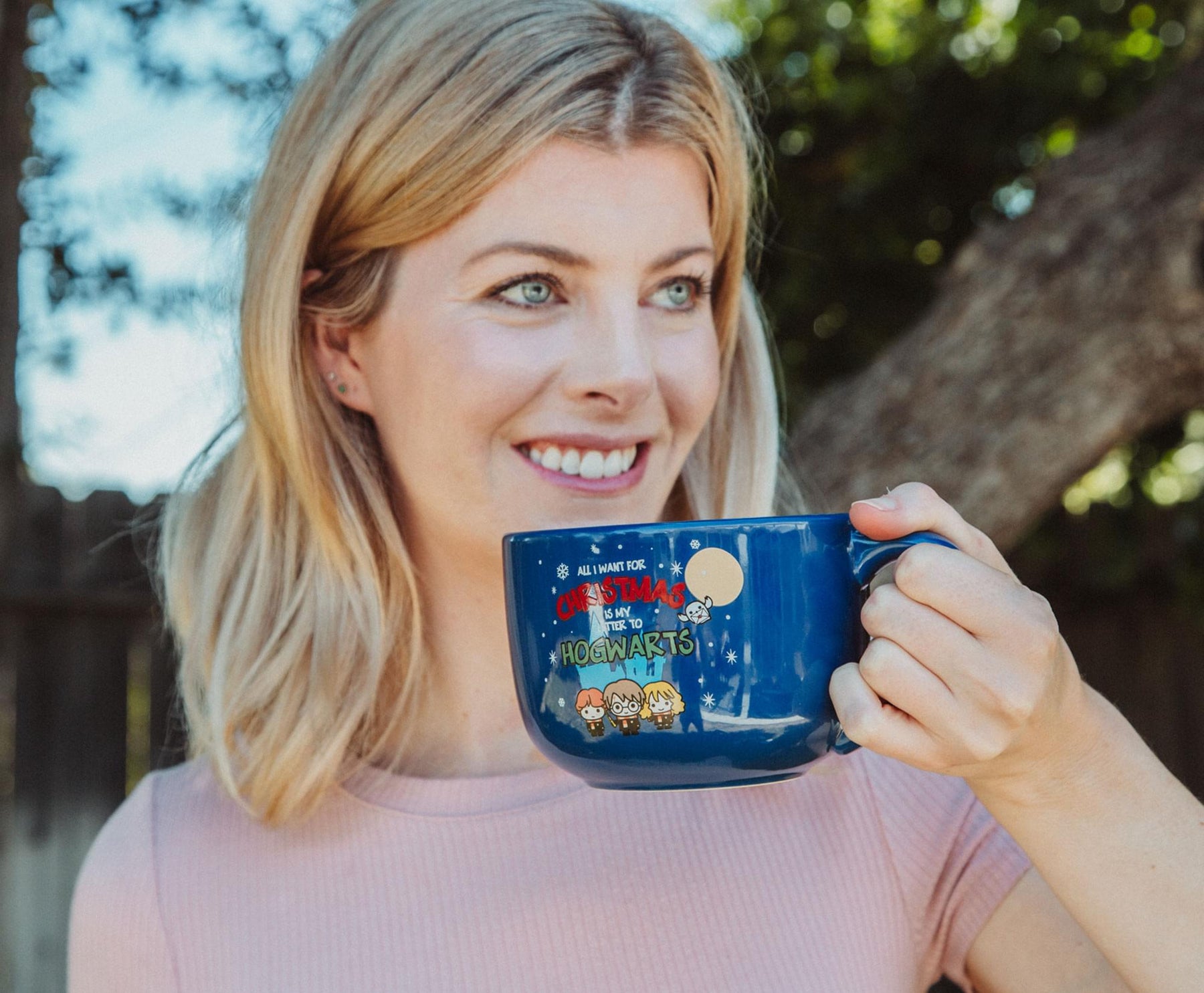 Harry Potter Holiday Golden Trio Soup Mug With Vented Lid | Holds 24 Ounces
A HOLIDAY TO REMEMBER: Bring the Wizarding World of Harry Potter home for the holidays with this exclusive soup mug. There's something magical in every sip that will have you checking off your Christmas wishlist.
YOU'VE GOT MAGICAL MAIL: Hedwig delivers some good news to you on this holly jolly blue mug that reads "All I Want For Christmas Is My Letter To Hogwarts." Harry Potter and his friends make an appearance to celebrate the joyous occasion.
THE FINEST IN HOGWARTS: Designed with magical quality, this BPA-free ceramic mug is perfect for every seasonal adventure. Easy to clean and maintain, it is suitable for both microwave and top-rack dishwasher.
LARGE ENOUGH FOR SECONDS: Enjoy approximately 24 ounces of your favorite snacks and drinks with this festive mug-turned-bowl. The lid has a built-in pressure vent for steam release, allowing you to save and store food for later.
OFFICIAL HARRY POTTER COLLECTIBLE: May you get everything you want this Christmas with this officially licensed Harry Potter soup mug. The festive all-in-one design makes for a magical gift or personal keepsake.
HOGWARTS IS MAKING A LIST AND CHECKING IT TWICE
The Wizarding World of Harry Potter is here to make all your Christmas wishes come true with this exclusive soup mug.
All magical children, including muggle-born, want nothing more than to receive an acceptance letter to Hogwarts School of Witchcraft and Wizardry. Reading "All I Want For Christmas Is My Letter To Hogwarts," this fun holiday mug shares your passion for becoming a true wizard. Pictured as cute chibi characters, famous Hogwarts alumni Harry, Hermione and Ron are all here to cheer you on. Even Hedwig the owl has joined in on the fun, bearing what appears to be a letter just for you...
Perfect for use all year long, this beautiful blue soup mug is a smart way to make your next snacktime a magical one.
HOLIDAY DRINKWARE FOR POTTERHEADS
You don't have to cast an Extension Charm on this mug to make room for seconds. This all-in-one ceramic mug-turned-bowl is generously sized for holding all your favorite hot or cold refreshments. The convenient handle makes carrying the cup to wizarding class a snap, and the vented lid is ideal for storing and microwaving any leftovers.
Bring the enchanting Wizarding World to your table with this officially licensed drinkware from Harry Potter.
CARE INSTRUCTIONS
Easy care
Top-rack dishwasher safe
Microwave safe