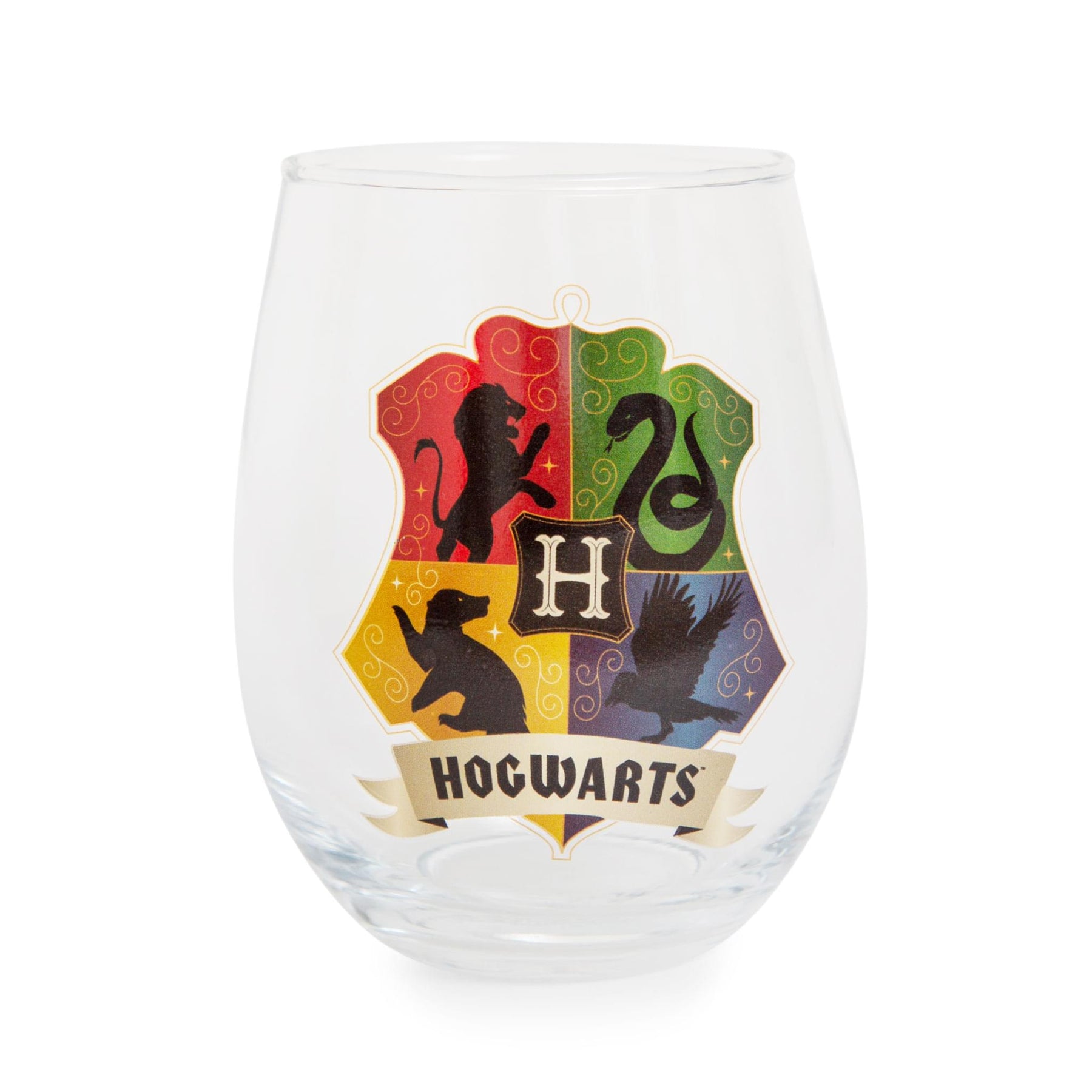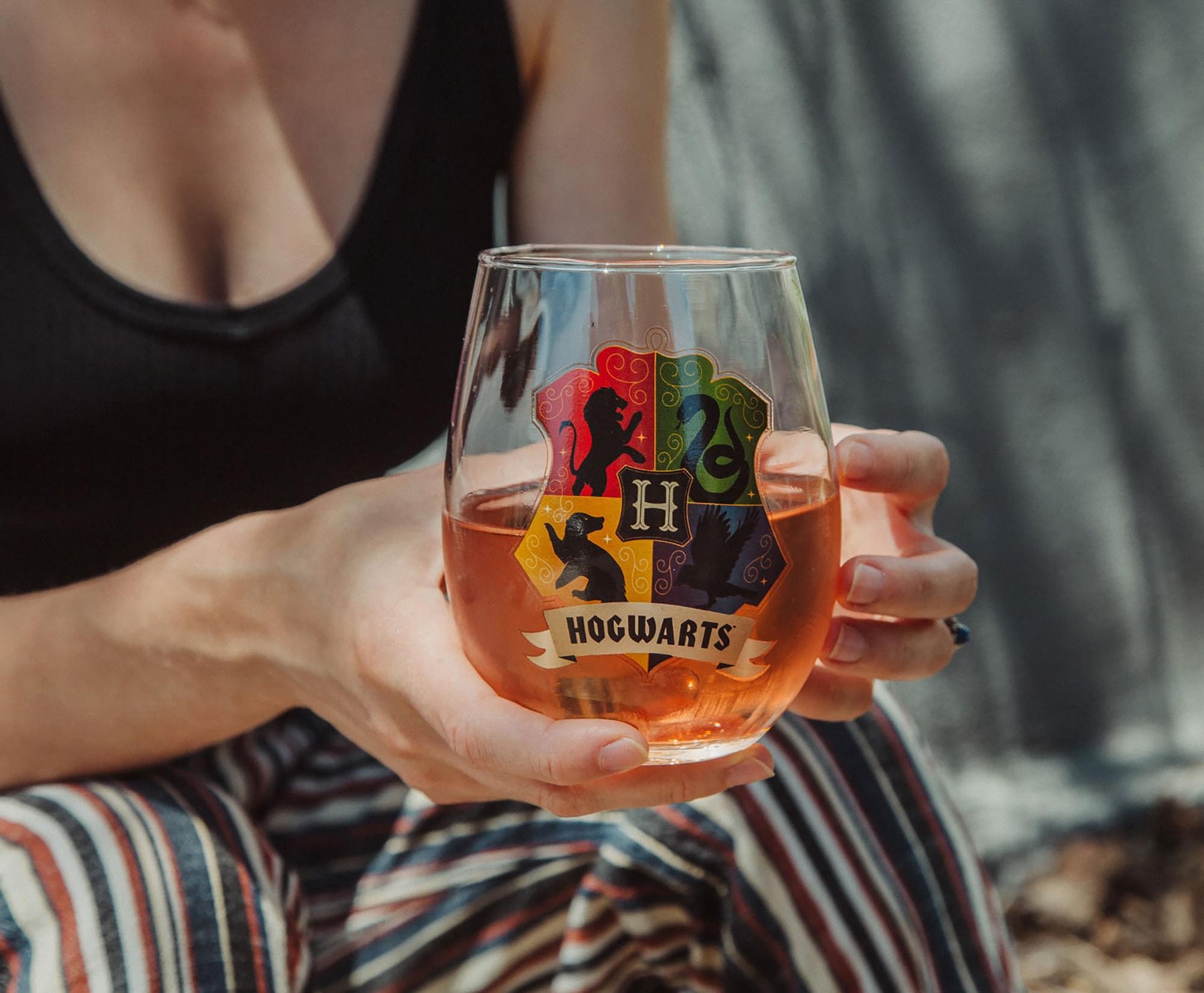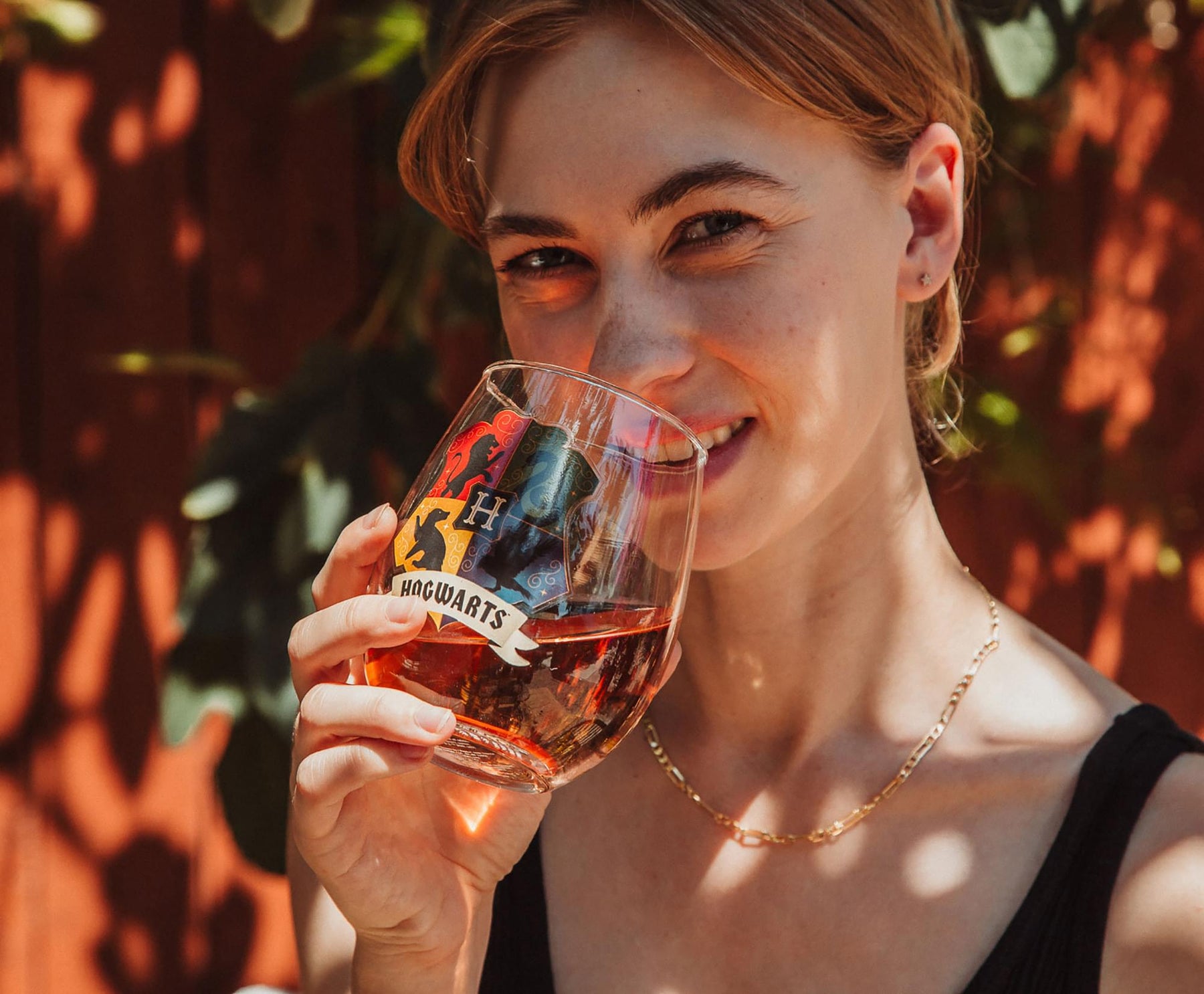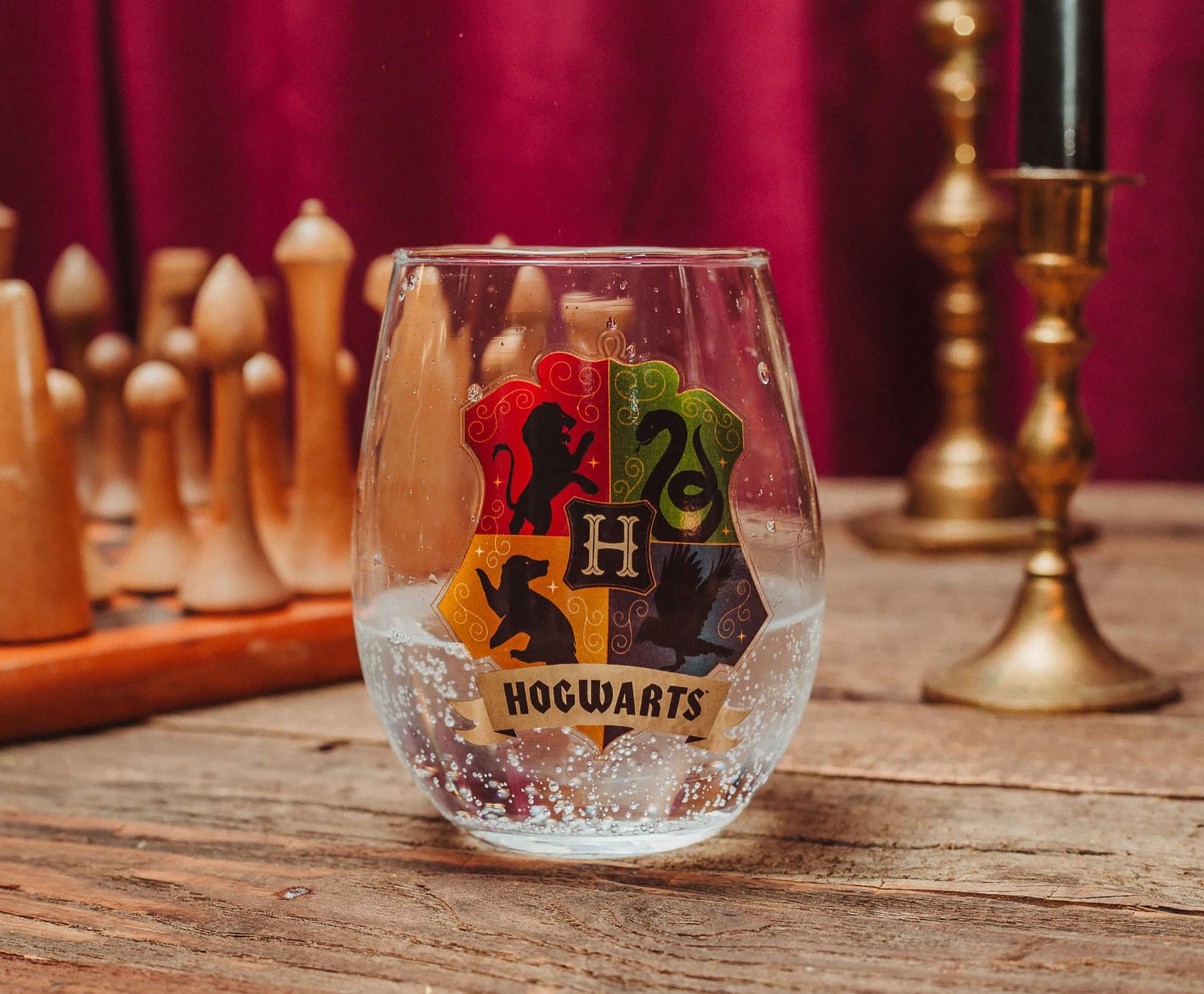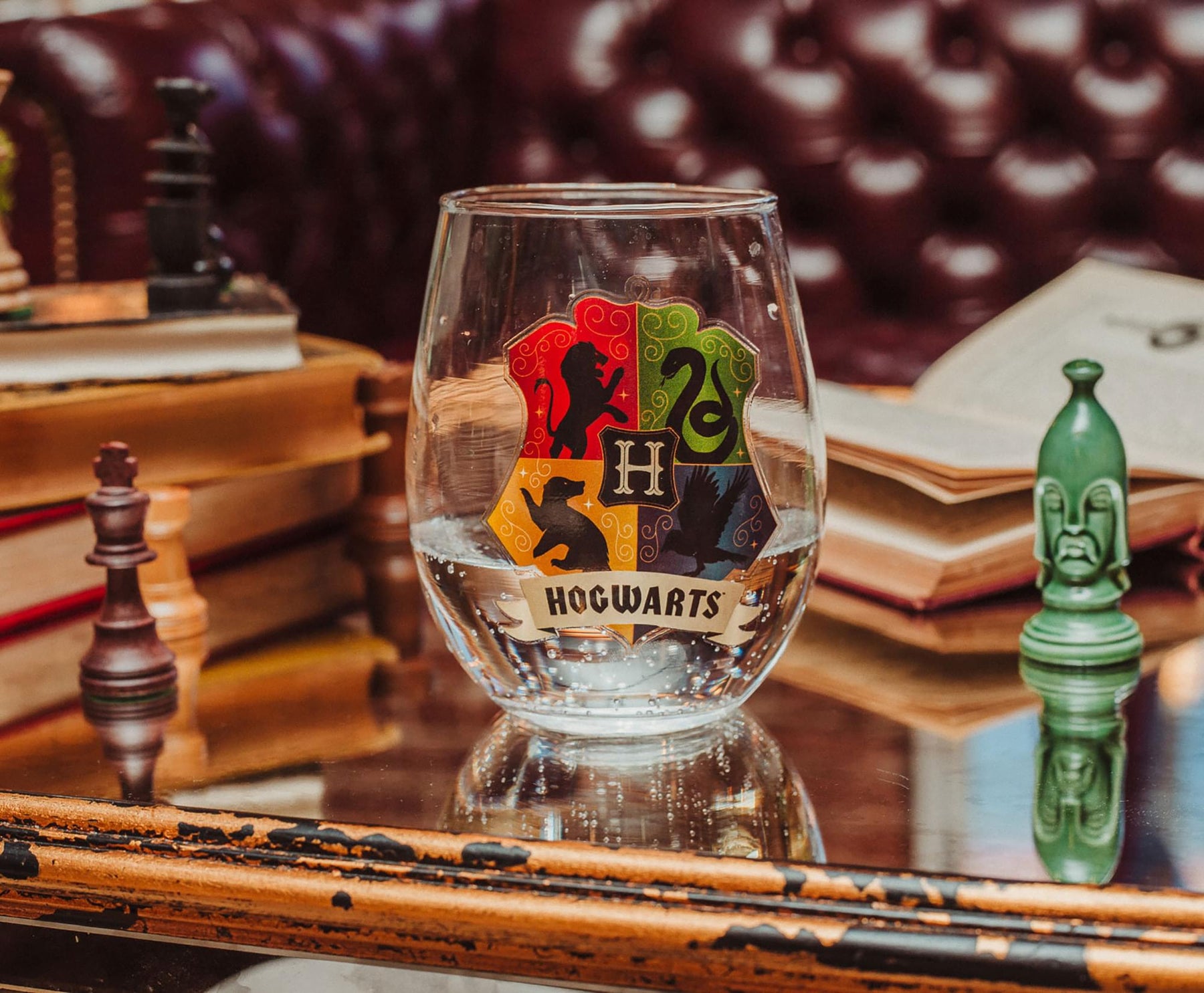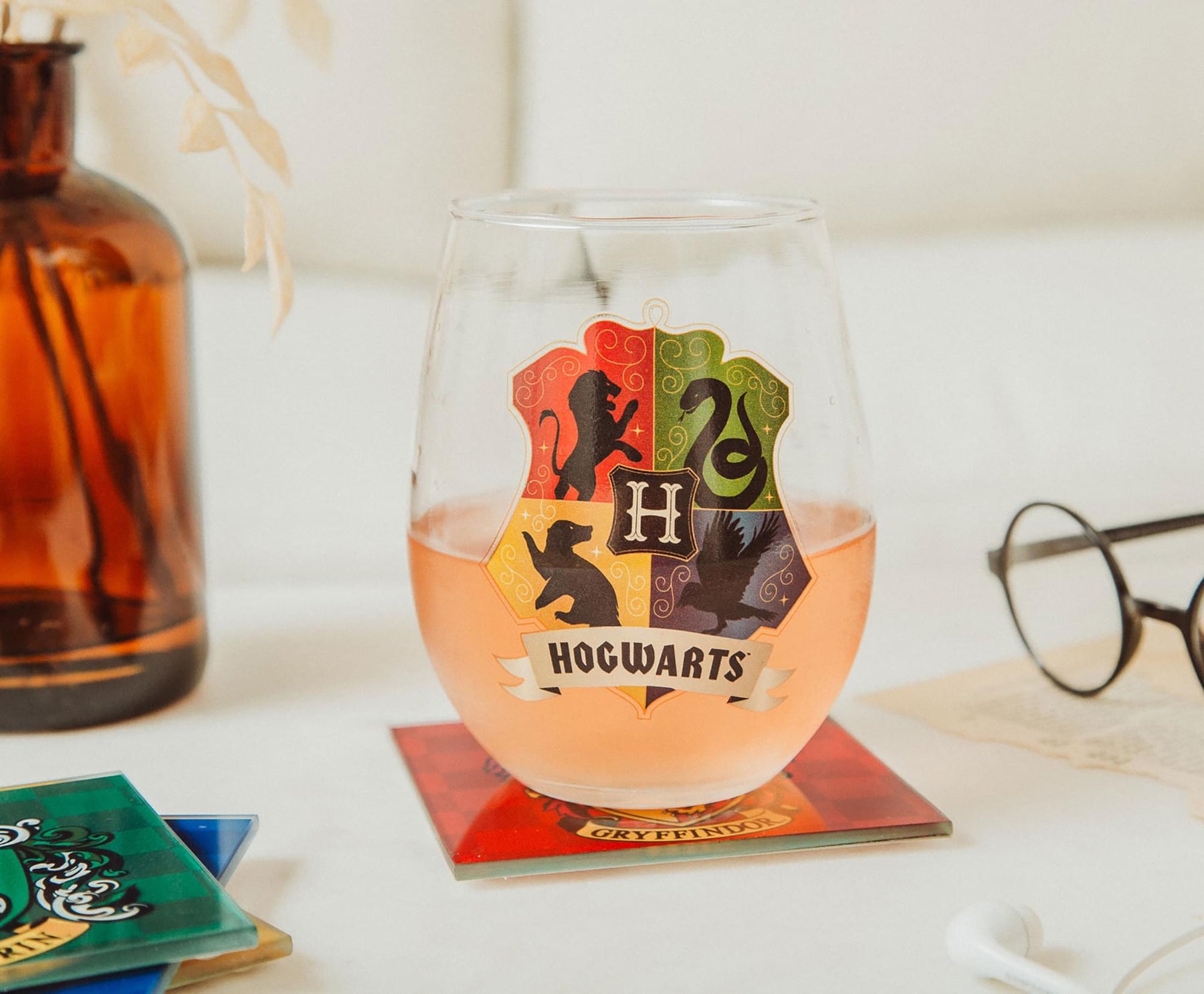 Harry Potter Hogwarts Crest Stemless Wine Glass | Holds 20 Ounces
SORCEROUS SIPS: Celebrate your favorite magic school with Hogwarts finest glassware. Any tasty brews you can conjure will taste wonderful in this exclusive glass, a perfect compliment to anything from the sweet trolley.
GET BACK TO HOGWARTS: Reminisce about moving staircases and talking paintings while sipping from this charming stemless glass. Each Hogwarts House is represented in the crest by their respective animals in a colorful interpretation.
EVERYTHING IS MAGI-COOL: Each colorful cup will hold up to 20 ounces of your preferred beverages, from Butterbeer to Gigglewater. They are perfect for when you're in the mood for something magical.
NO NEED FOR REPARO: This high grade glass is BPA-free, toxin-free and curse-free. They are Muggle-proof, or at least Muggle-resistant, so feel free to use them in both the microwave and dishwasher.
OFFICIAL WIZARDING WORLD KITCHENWARE: Every witch, wizard, and muggle will be spellbound by this officially licensed Hogwarts crest glass from the world of Harry Potter. Create a little magic of your own with enchanted barware.
HAVE A TASTE OF THE WIZARDING WORLD
Prepare for a whole new level of enchantment with this exclusive Harry Potter glassware. For those who dedicate themselves to the magical arts, there's no place more prestigious than the Hogwarts School of Witchcraft and Wizardry.
The esteemed academy is commemorated in this stemless wine glass spotlighting the four Hogwarts Houses. The iconic animal mascots of Gryffindor, Hufflepuff, Ravenclaw, and Slytherin are all represented alongside the proud name of Hogwarts.
ADD THESE SPELLBINDING ESSENTIALS TO YOUR HOME & KITCHEN
Toast to another successful spell, potion, or magical secret uncovered. Whether you love the taste of Butterbeer or you're more into pumpkin juice, this stemless glass will give you a magical delight. Bring home the excitement of Hogwarts with this officially licensed drinkware direct from the Wizarding World of Harry Potter.
CARE INSTRUCTIONS
Easy care
Dishwasher safe
Microwave safe