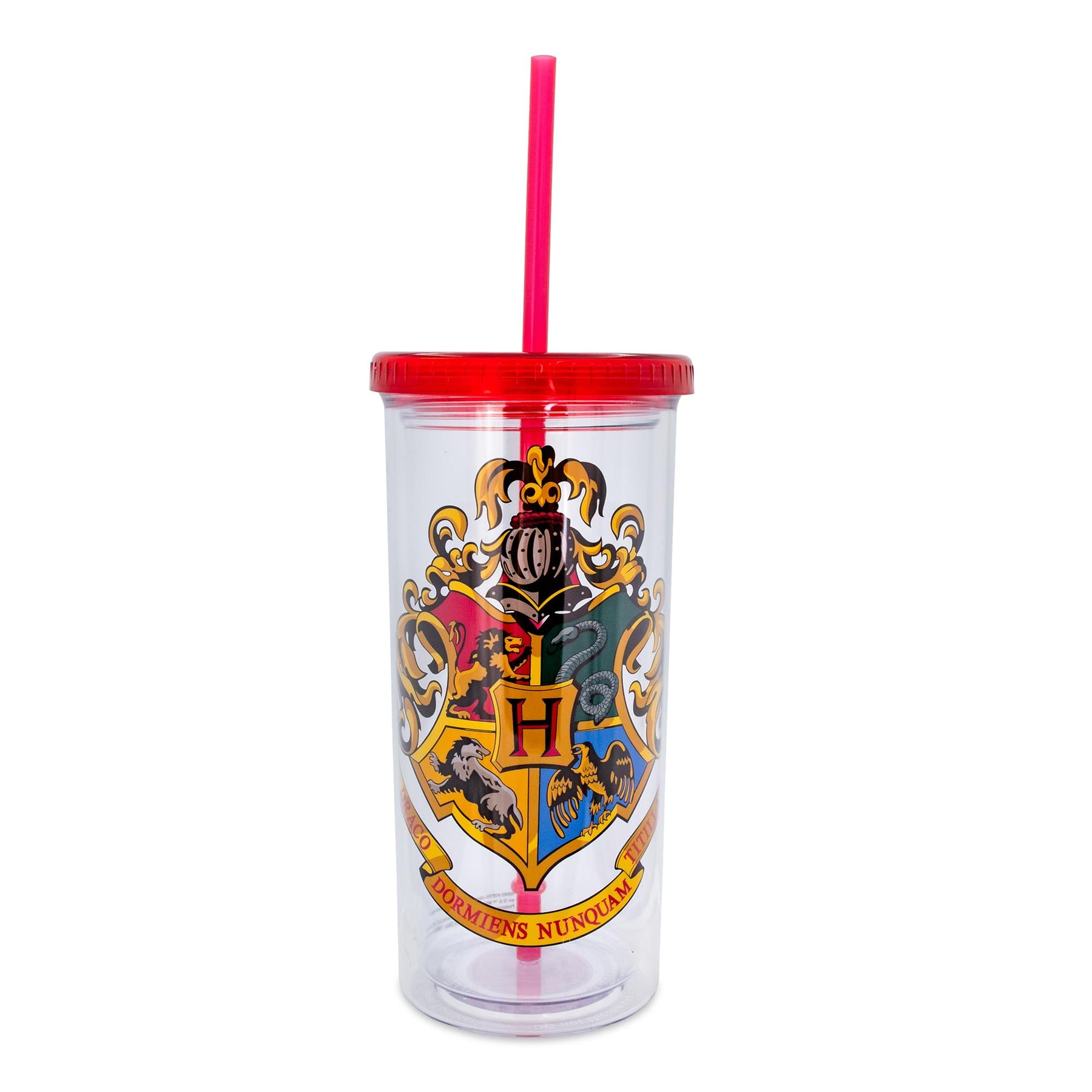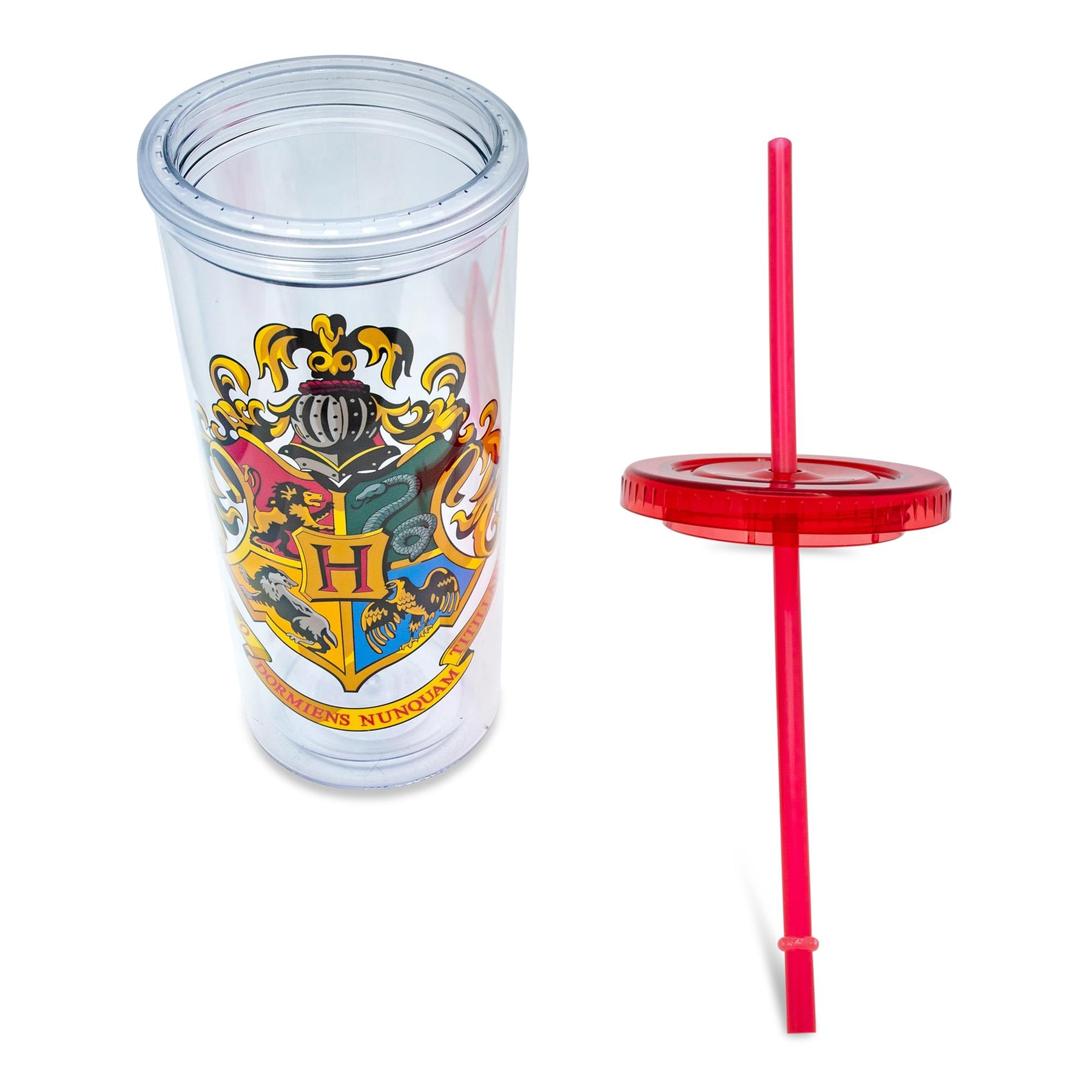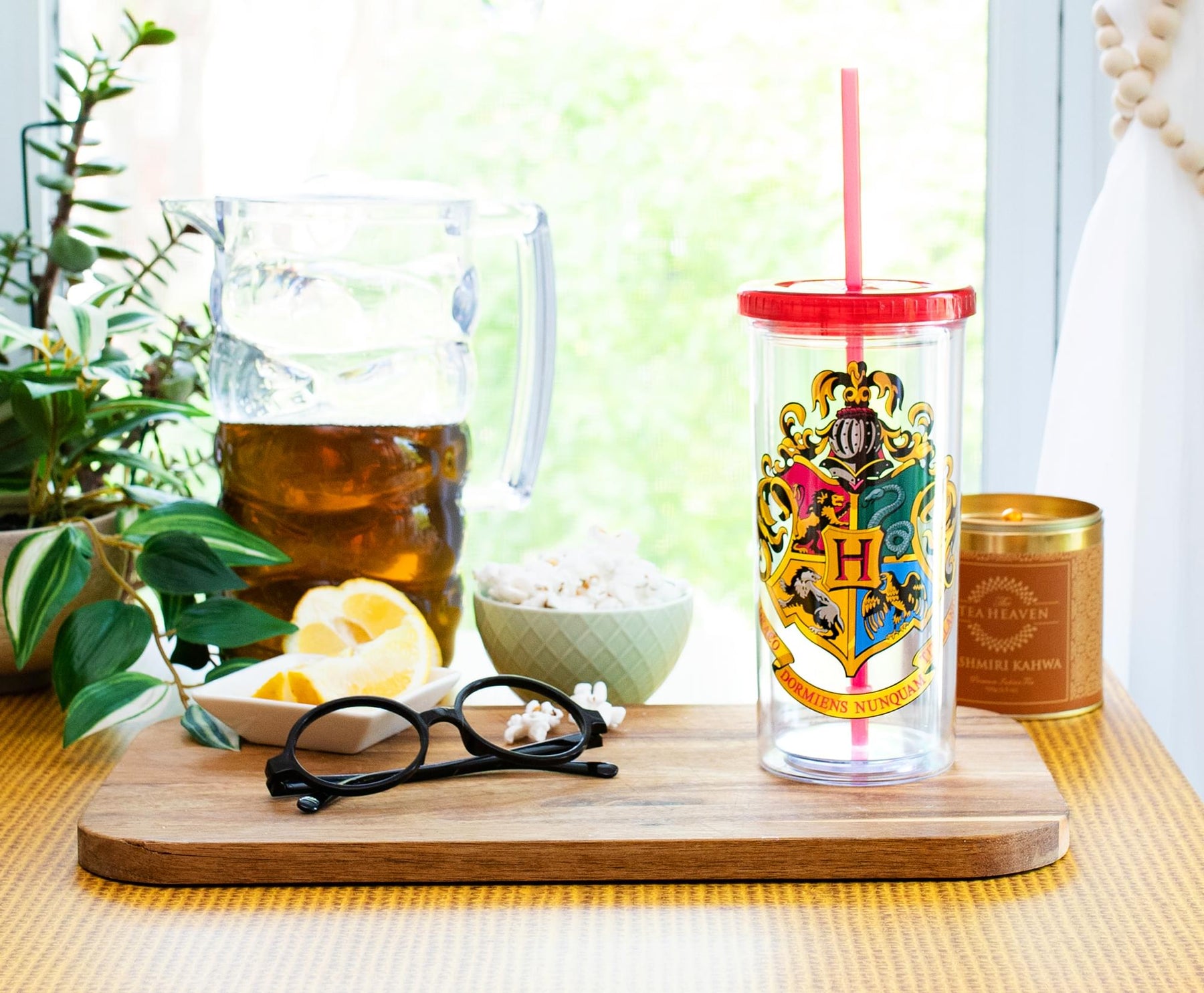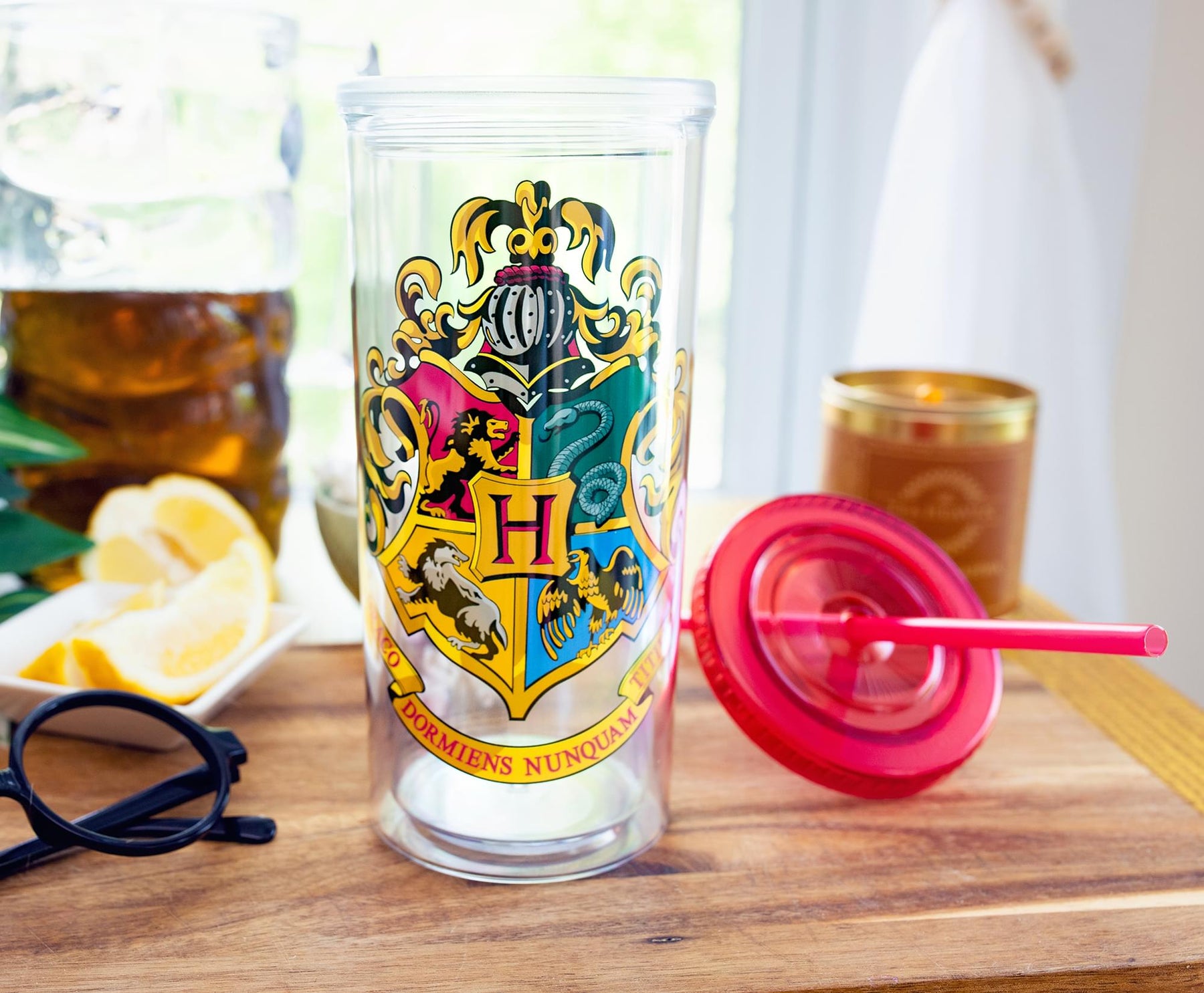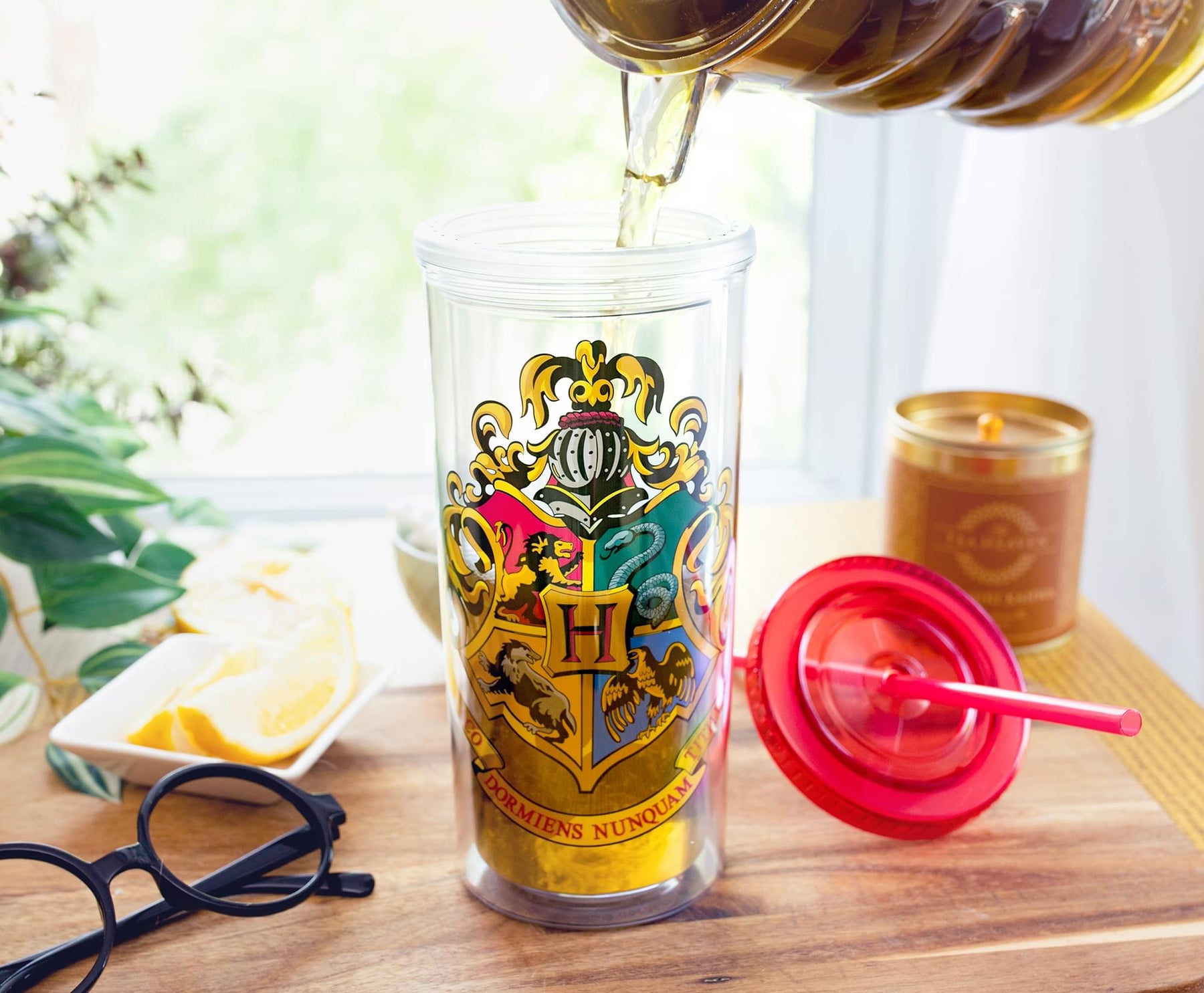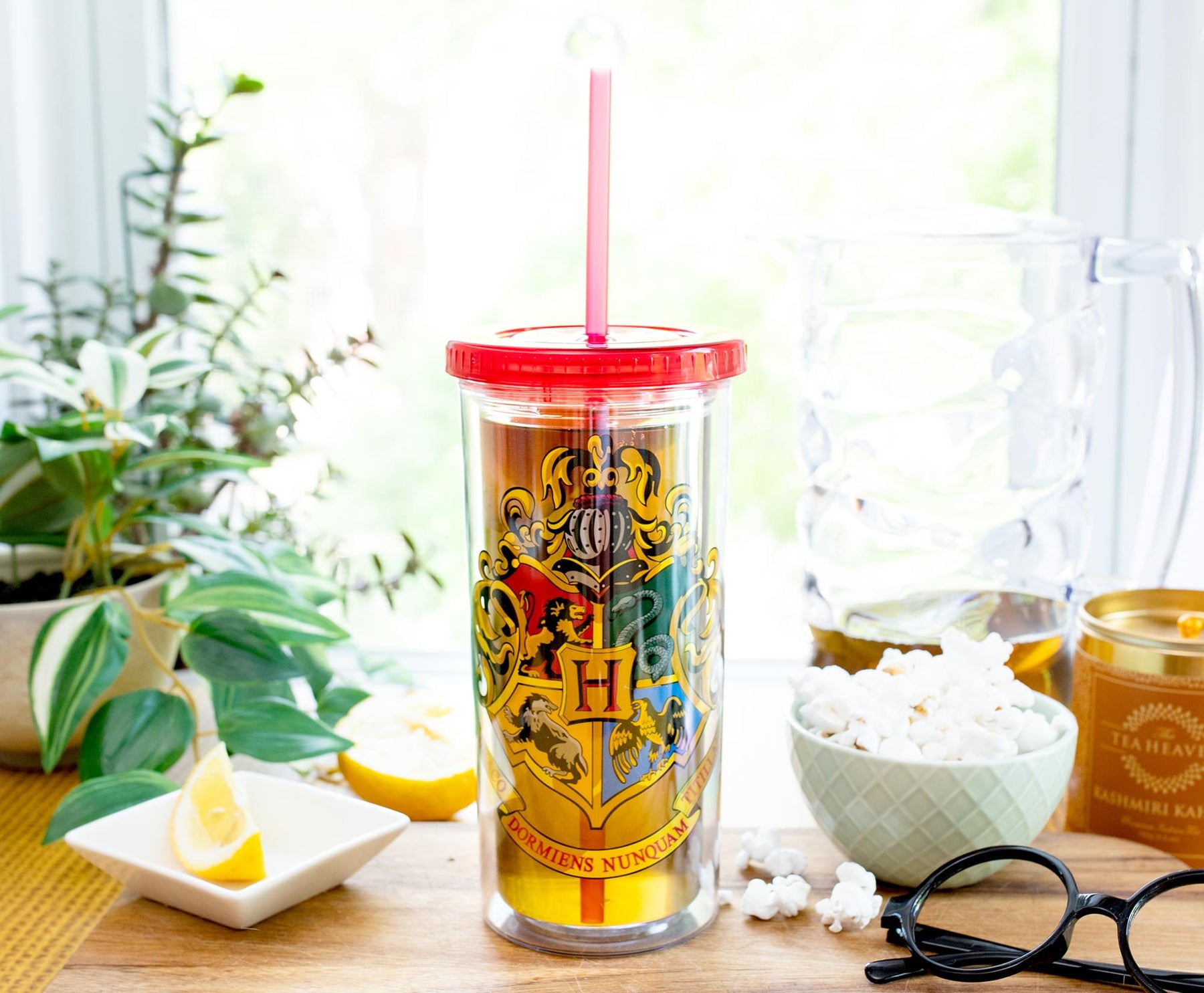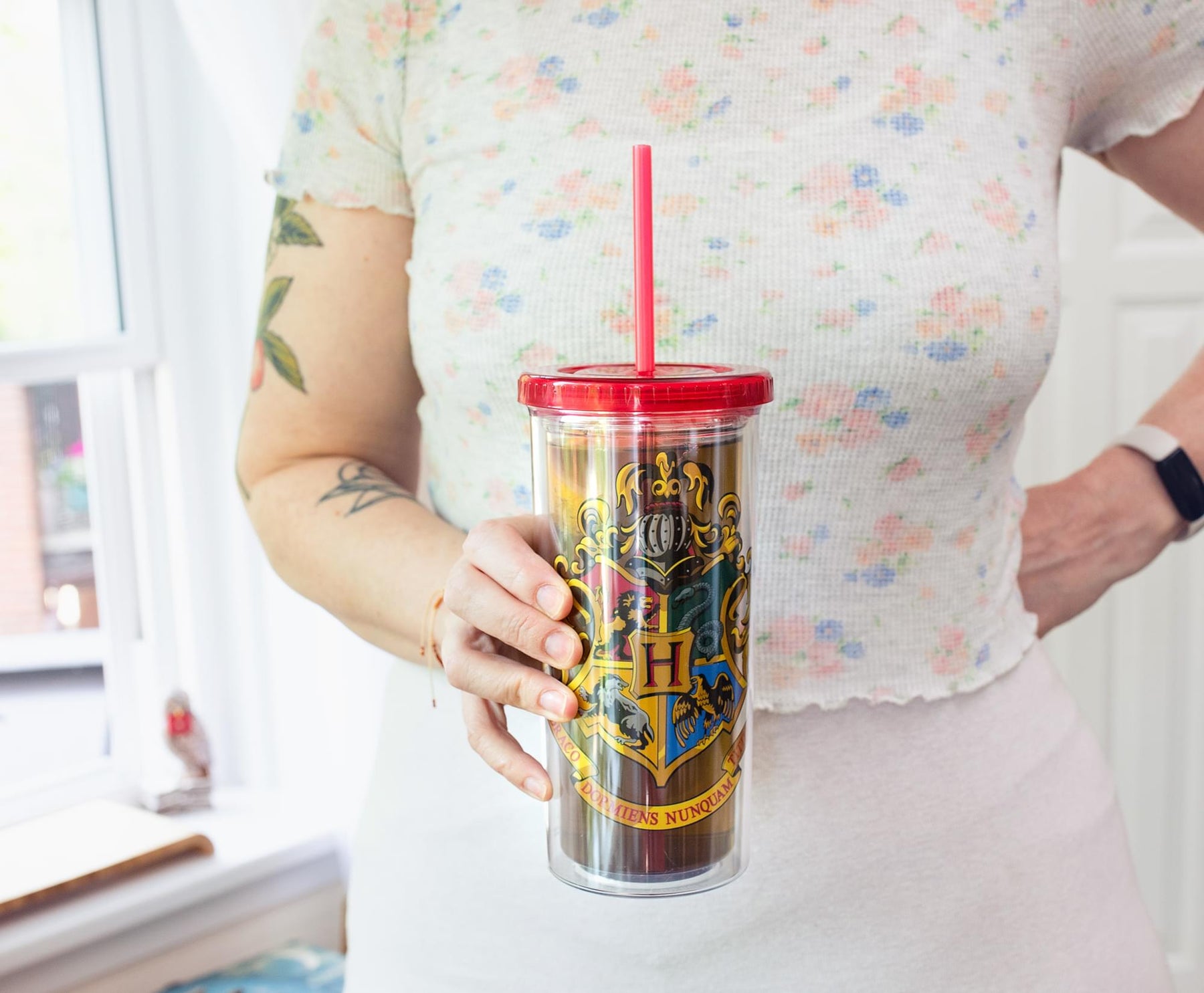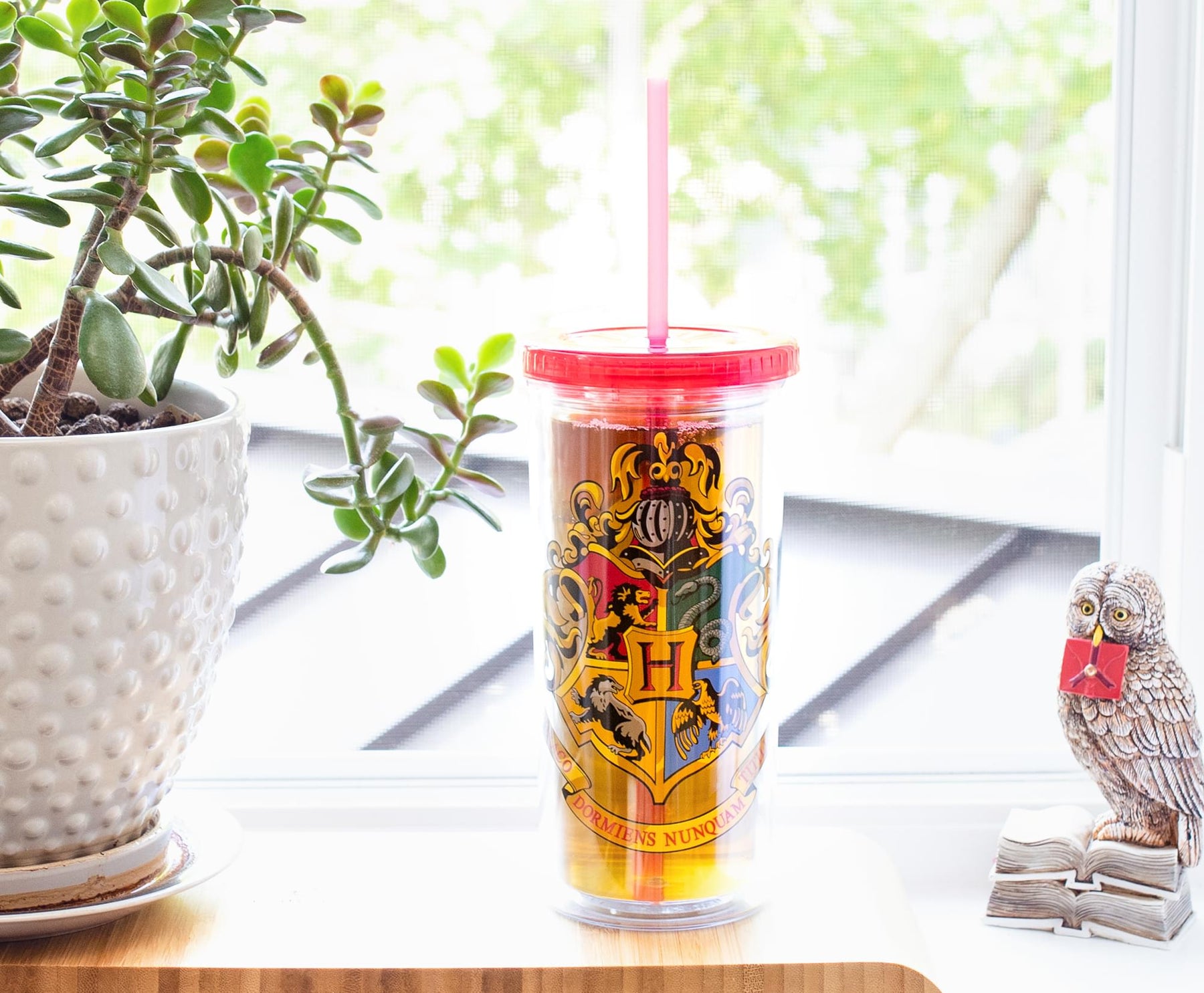 Harry Potter Hogwarts Crest Plastic Carnival Cup With Lid and Straw | 20 Ounces
ENCHANT YOUR INNER WIZARD: Bring a little magic to your daily routine with this exclusive carnival cup inspired by the Wizarding World of Harry Potter. One sip is sure to delight wizards, witches, and muggles alike.
A SPELLBINDING JOURNEY: Relive all your magical adventures with this clear cold cup emblazoned with the crest for Hogwarts School of Witchcraft and Wizardry. Each uniquely colored House is represented in the crest by their respective mascots.
SHARE A SIP WITH A WIZARD: Take a seat at the Great Hall and stay refreshed with your fellow magical friends. This large travel tumbler holds approximately 20 ounces of your favorite beverage that can be enjoyed before your next lesson.
NO NEED FOR REPARO: This durable BPA-free plastic cup is made for long-lasting use through all your magical adventures. For the best care, hand-wash only is recommended. Not suitable for dishwasher or microwave.
OFFICIAL HARRY POTTER COLLECTIBLE: Refresh you inner wizard or witch with this officially licensed Hogwarts carnival cup. Summoned from the enchanting world of Harry Potter, every spellbinding sip from this tumbler is sure to satisfy your thirst.
A TASTE OF THE WIZARDING WORLD
Satisfy your thirst for magic and adventure with this exclusive carnival cup inspired by the Wizarding World of Harry Potter.
Whichever House you belong to at the Hogwarts School of Witchcraft and Wizardry, rest assured that Gryffindors, Hufflepuffs, Ravenclaws, and Slytherins alike will appreciate this wizarding drinkware essential. The iconic Hogwarts crest is captured on this cold cup in a colorful design featuring each House animal, with the motto "Draco Dormiens Nunquam Titillandus" decorating the bottom.
MAGICAL DRINKWARE FOR POTTERHEADS
Whether you're parched after a grueling Quidditch game or summoning a refreshment during spell class at Hogwarts, this BPA-free plastic cold cup will put you in a magical mood with each spellbinding sip. Perfect for enjoying a cupful of Peachtree fizzing tea or your favorite soft drink out of this large travel tumbler.
Conjure up a cool beverage with this officially licensed drinkware from Harry Potter.
CARE INSTRUCTIONS
Hand-wash only
Not dishwasher safe
Not microwave safe