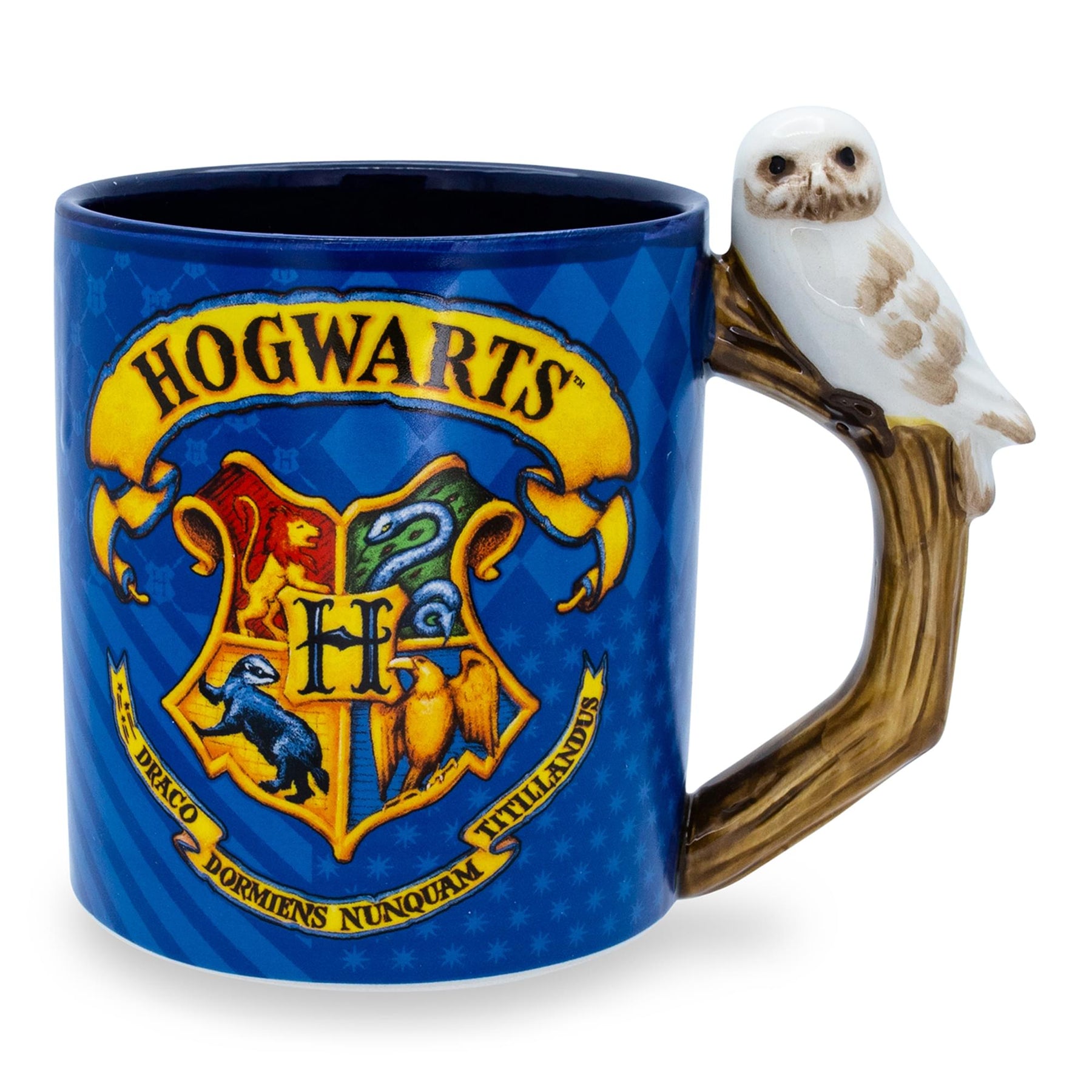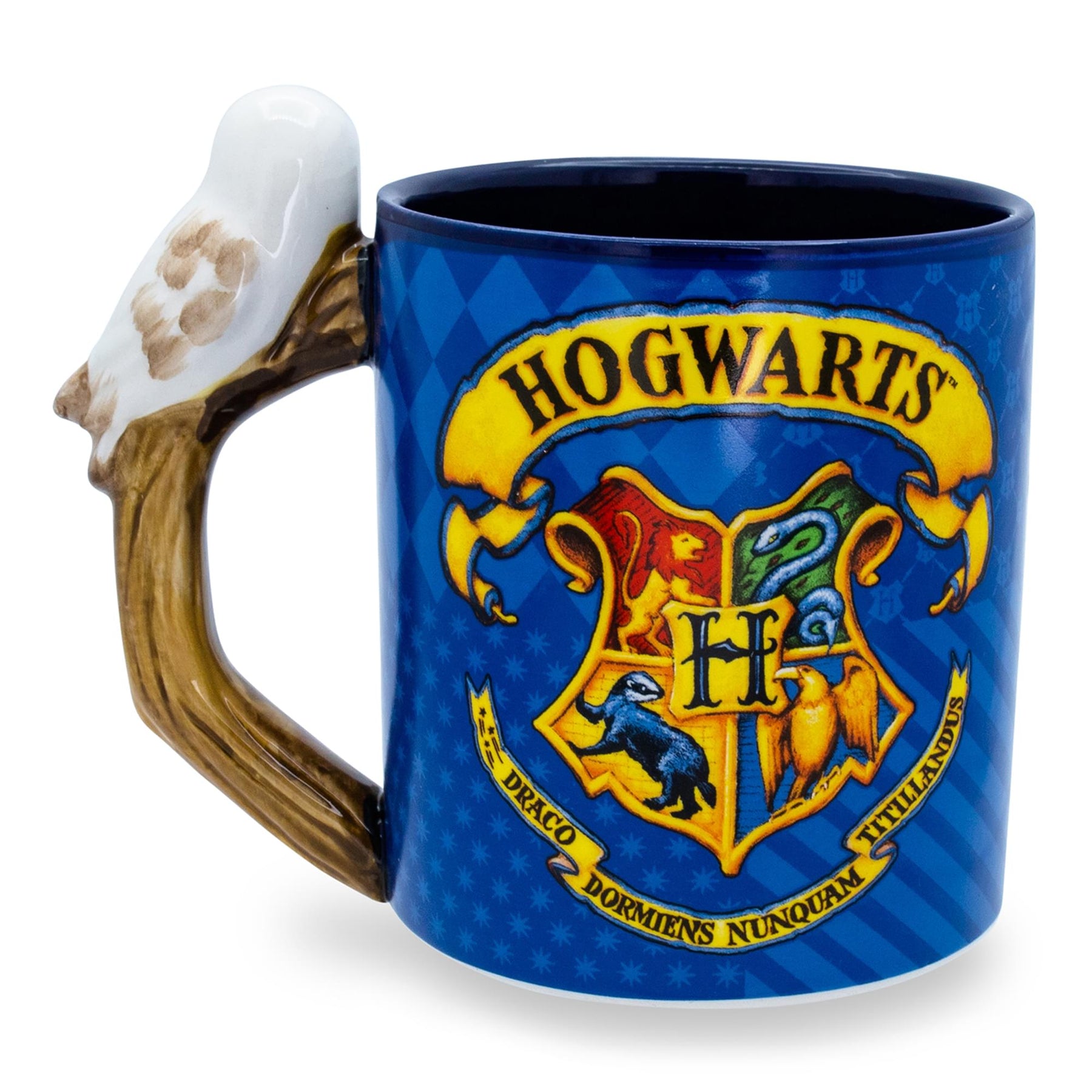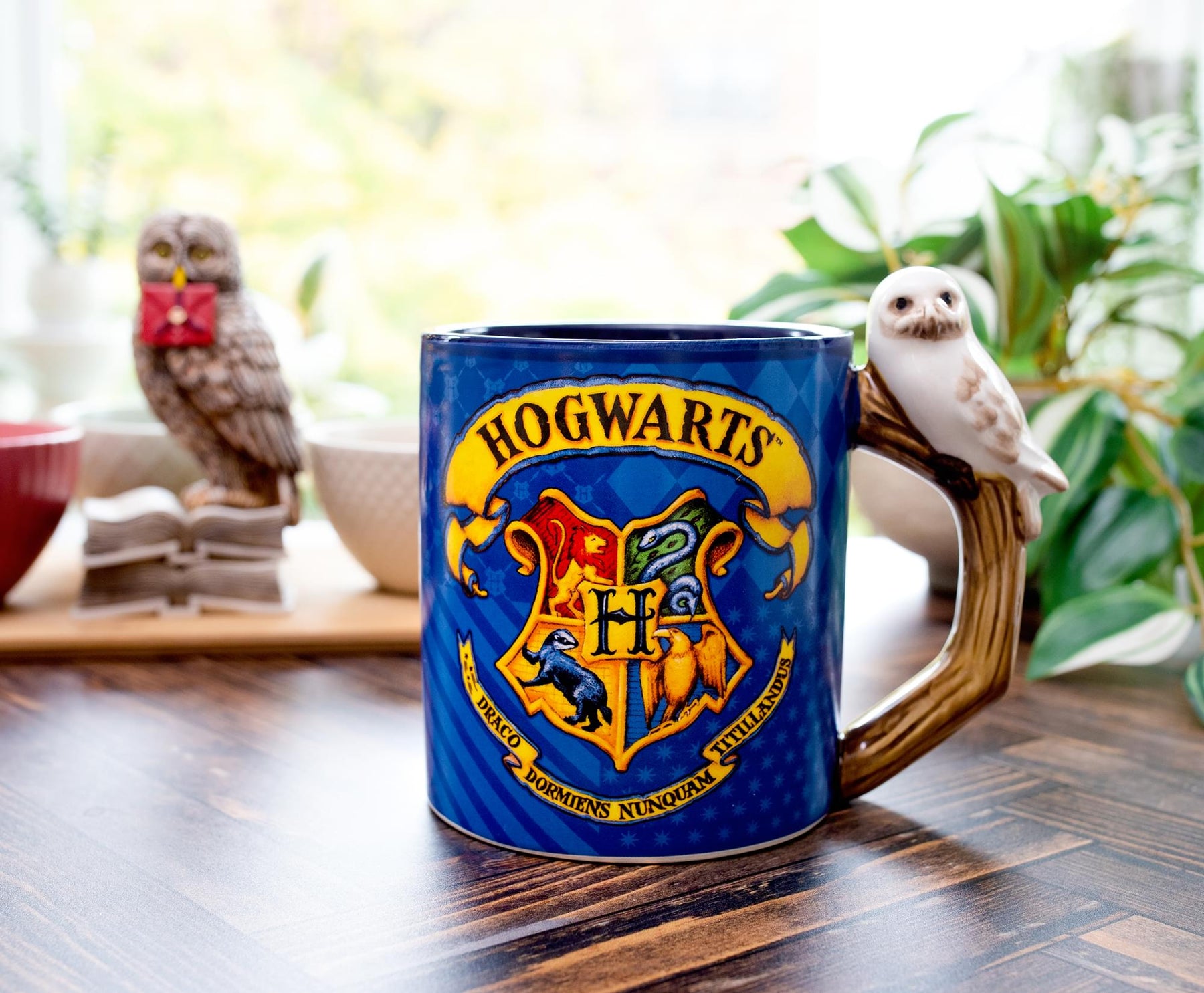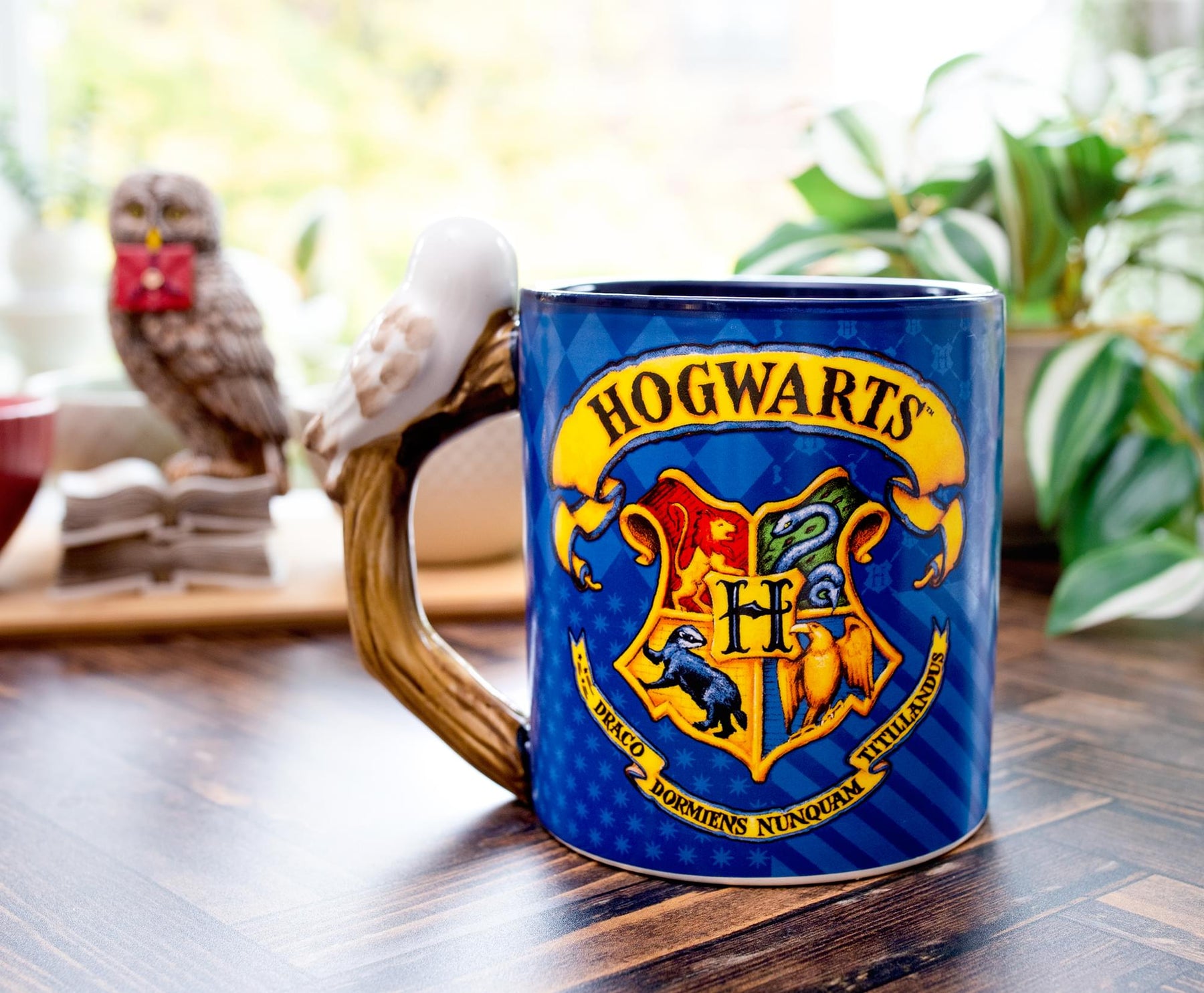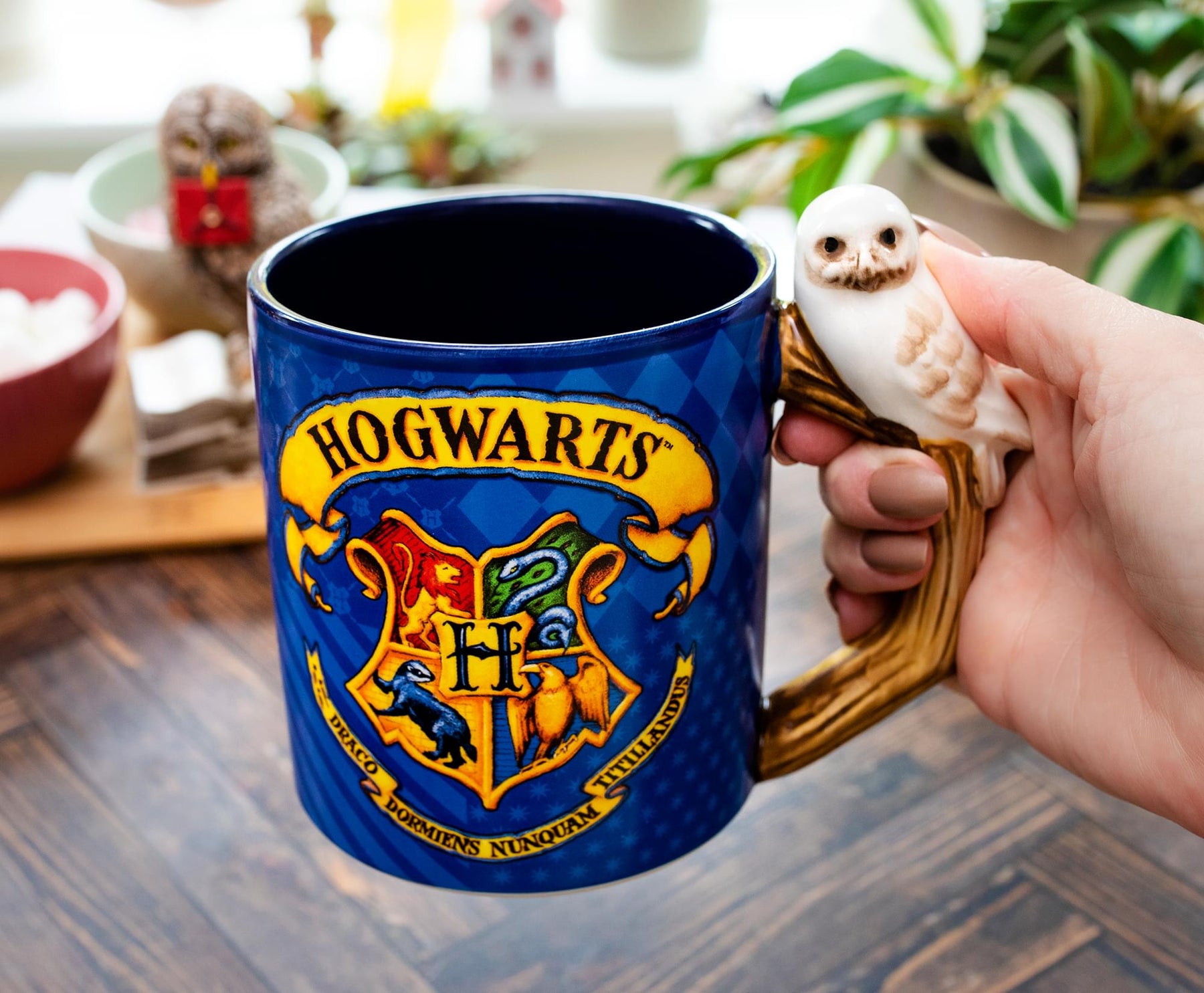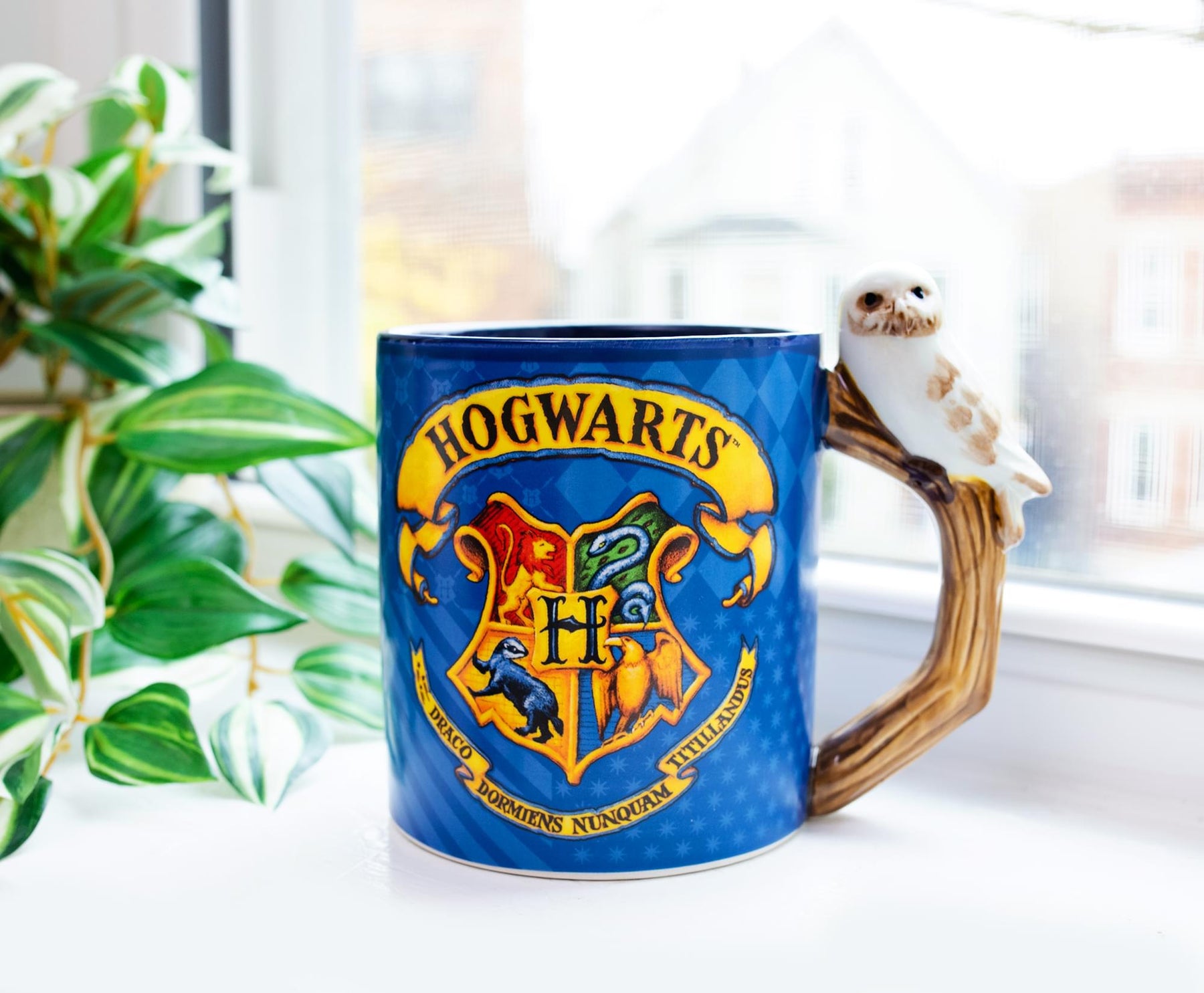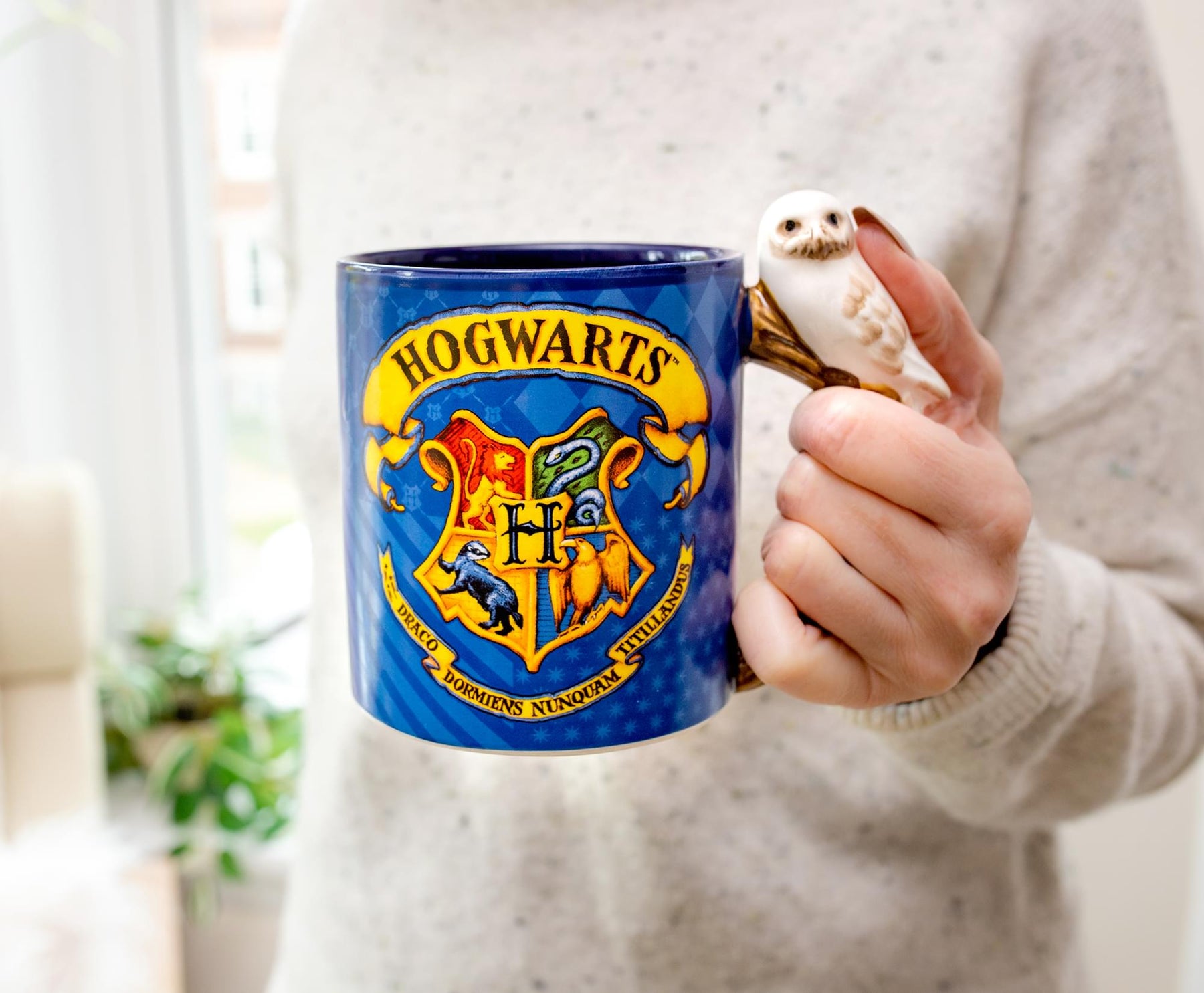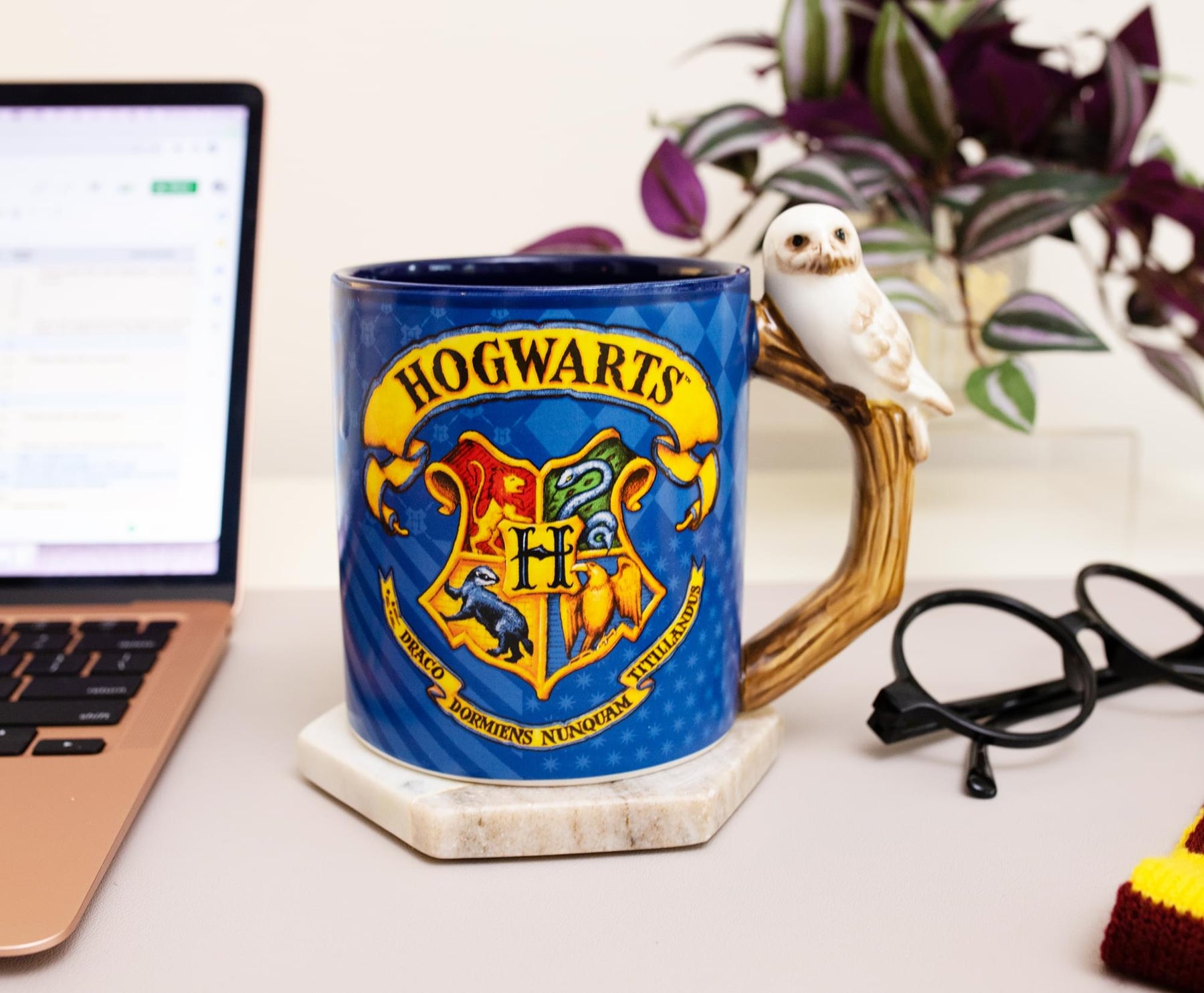 Harry Potter Hogwarts Crest Sculpted Handle Ceramic Mug | Holds 20 Ounces
GRYFFINDOR'S GREATEST: Now you can make all your potions taste extra magical with this coffee mug straight from the Wizarding World of Harry Potter. You'll be conjuring up the best brew around the halls of Hogwarts.
HUFFLEPUFF'S HEARTIEST: This stunning blue mug features the crest of Hogwarts with the motto: Draco Dormiens Nunquam Titillandus, which translates to "Never Tickle A Sleeping Dragon." The handle features a sculpted owl, waiting for your letter.
RAVENCLAW'S RAREST: Whether you're up late studying for your O.W.L.s or just reading over the latest issue of the Quibbler, your beverage will stay nice and warm while you sip from this oversized 20-ounce mug, no spells required.
SLYTHERIN'S SLYEST: This coffee cup has Dobby's seal of approval, and that goes a long way. And not to worry, this BPA-free ceramic mug doesn't contain any Nargles. For the best care, hand-wash only. Not suitable for microwave or dishwasher.
OFFICIAL HARRY POTTER COLLECTIBLE: You will always have a place at Hogwarts. Now you can make your days that much more magical with this officially licensed sculpted coffee mug inspired by the Wizarding World of Harry Potter.
GOTTA GET BACK TO HOGWARTS
Prepare for a whole new level of enchantment with this spellbinding mug from the Wizarding World of Harry Potter.
For those who dedicate themselves to the magical arts, there's no place more prestigious than the Hogwarts School of Witchcraft and Wizardry. The esteemed academy is commemorated on this blue ceramic mug, which spotlights the four Hogwarts Houses. The iconic animal mascots of Gryffindor, Hufflepuff, Ravenclaw, and Slytherin are all represented alongside the proud name of Hogwarts. And the 3D sculpted handle is meant to resemble wood and features a snowy owl perched on it, just waiting to deliver your acceptance letter.
BACK TO WIZARDS AND WITCHES AND MAGICAL BEASTS
Whether you enjoy the taste of Butterbeer or you're more of a Pumpkin Juice fan, you'll enjoy all sorts of magical delights with this large mug. But we'd recommend choosing another cup for your Polyjuice Potion — it tends to stain.
Bring the excitement of Hogwarts home with this officially licensed drinkware direct from the Wizarding World of Harry Potter.

CARE INSTRUCTIONS
Hand wash only
Not dishwasher safe
Not microwave safe