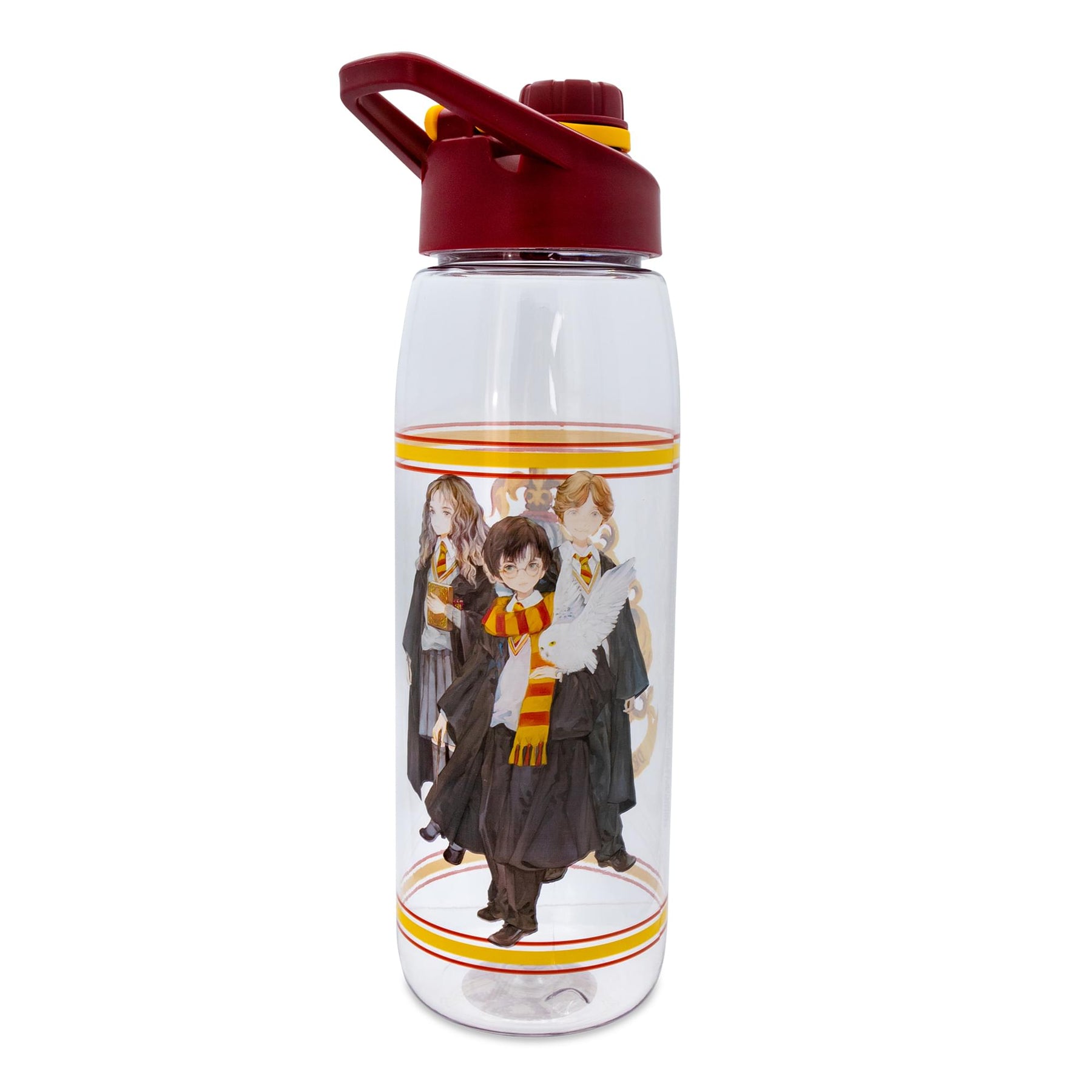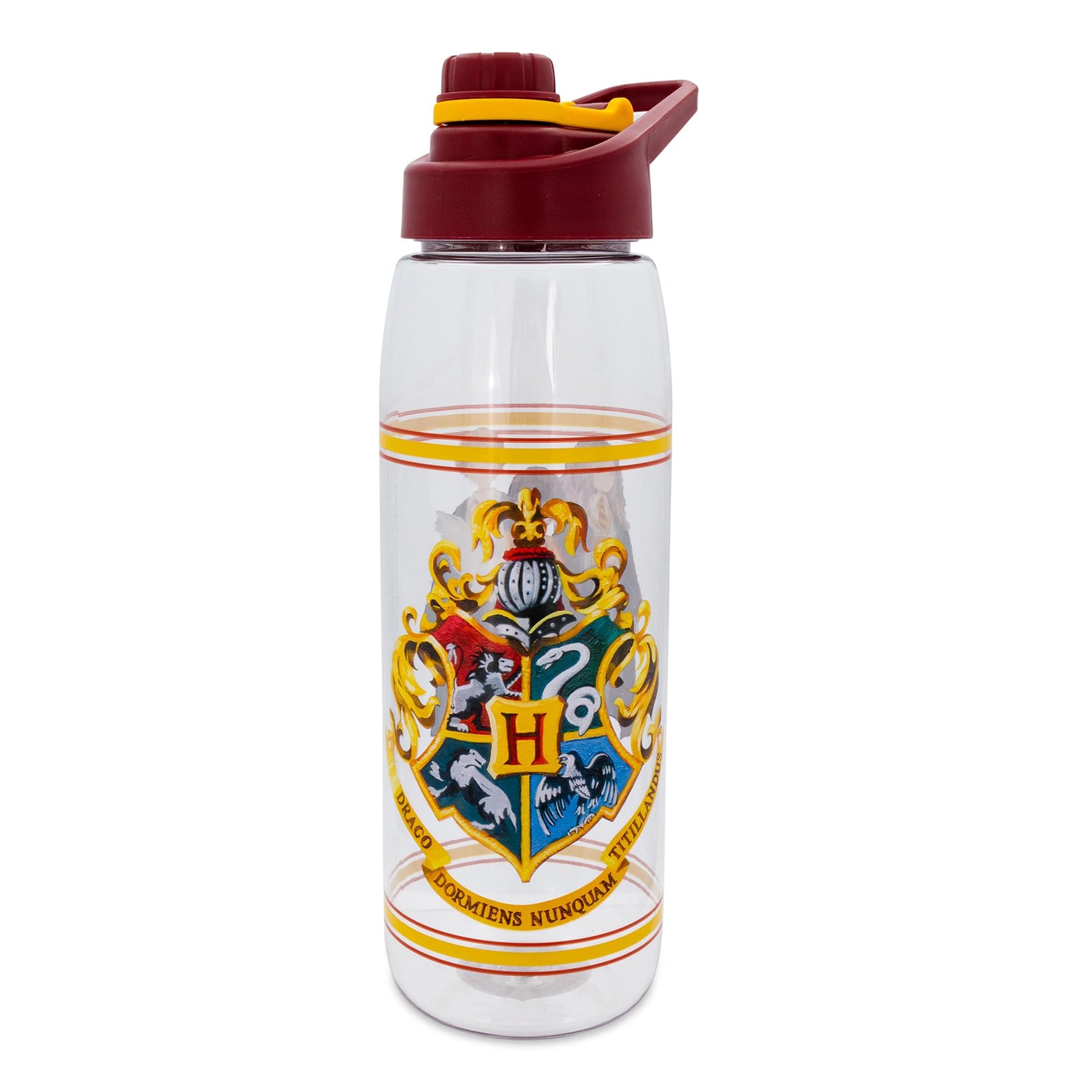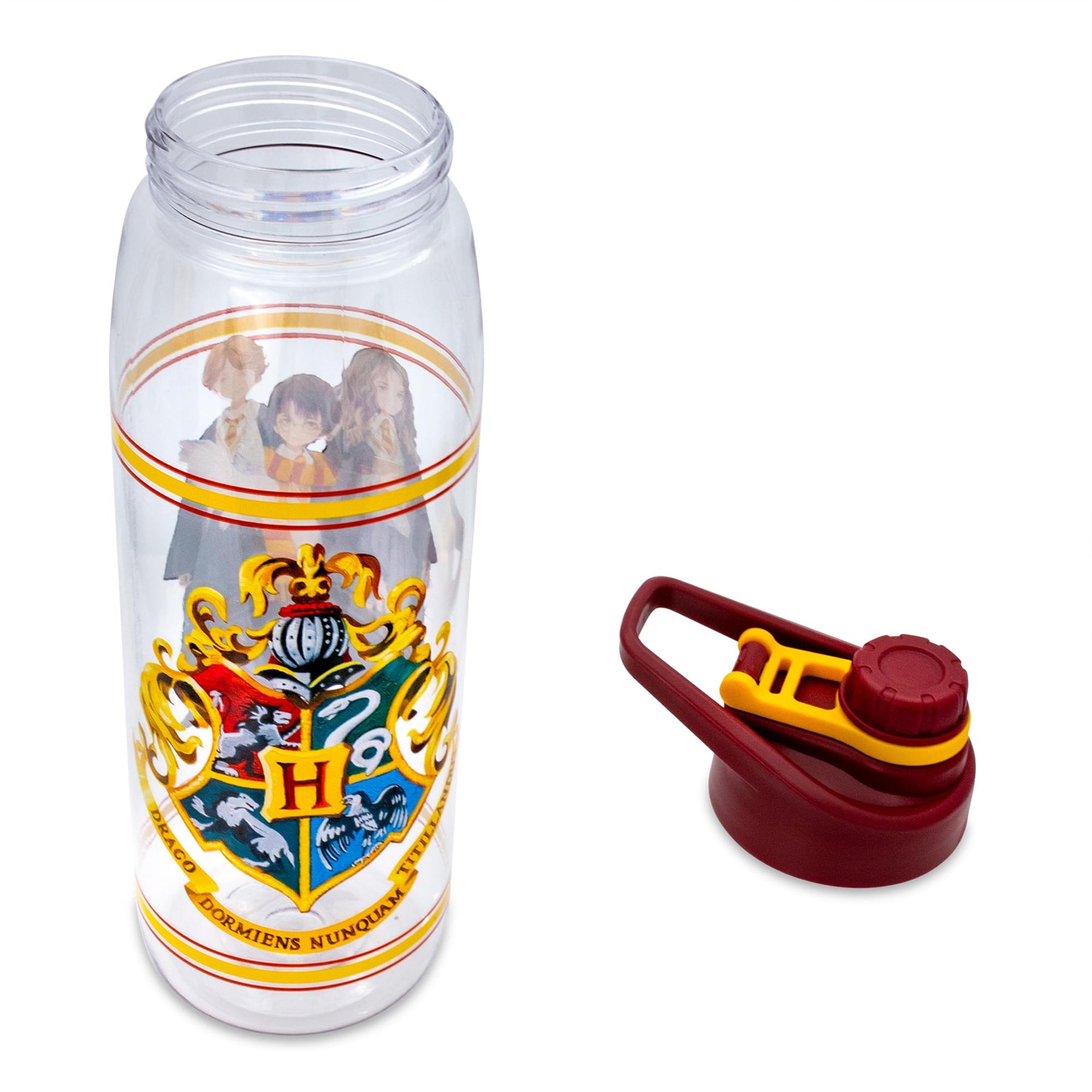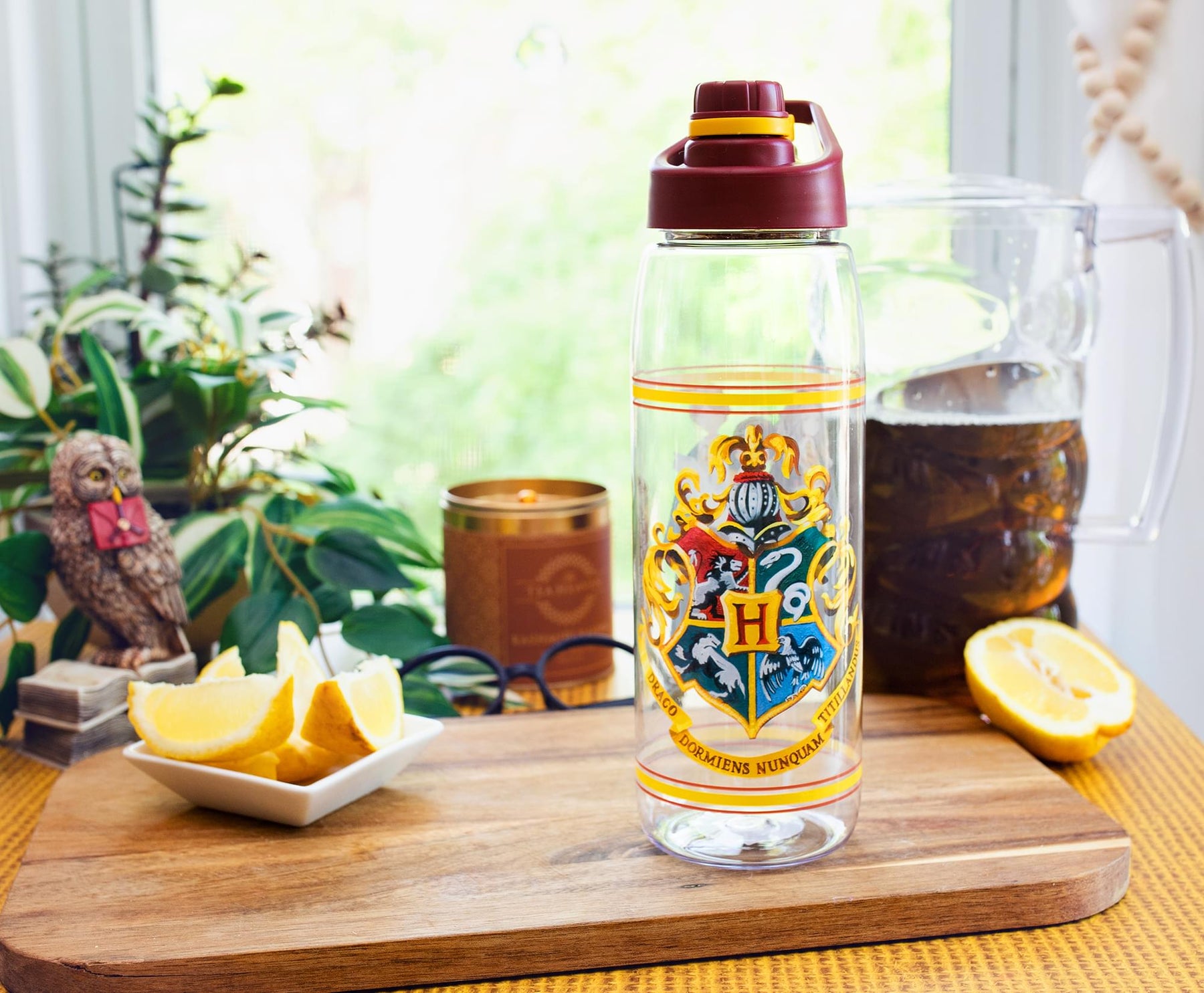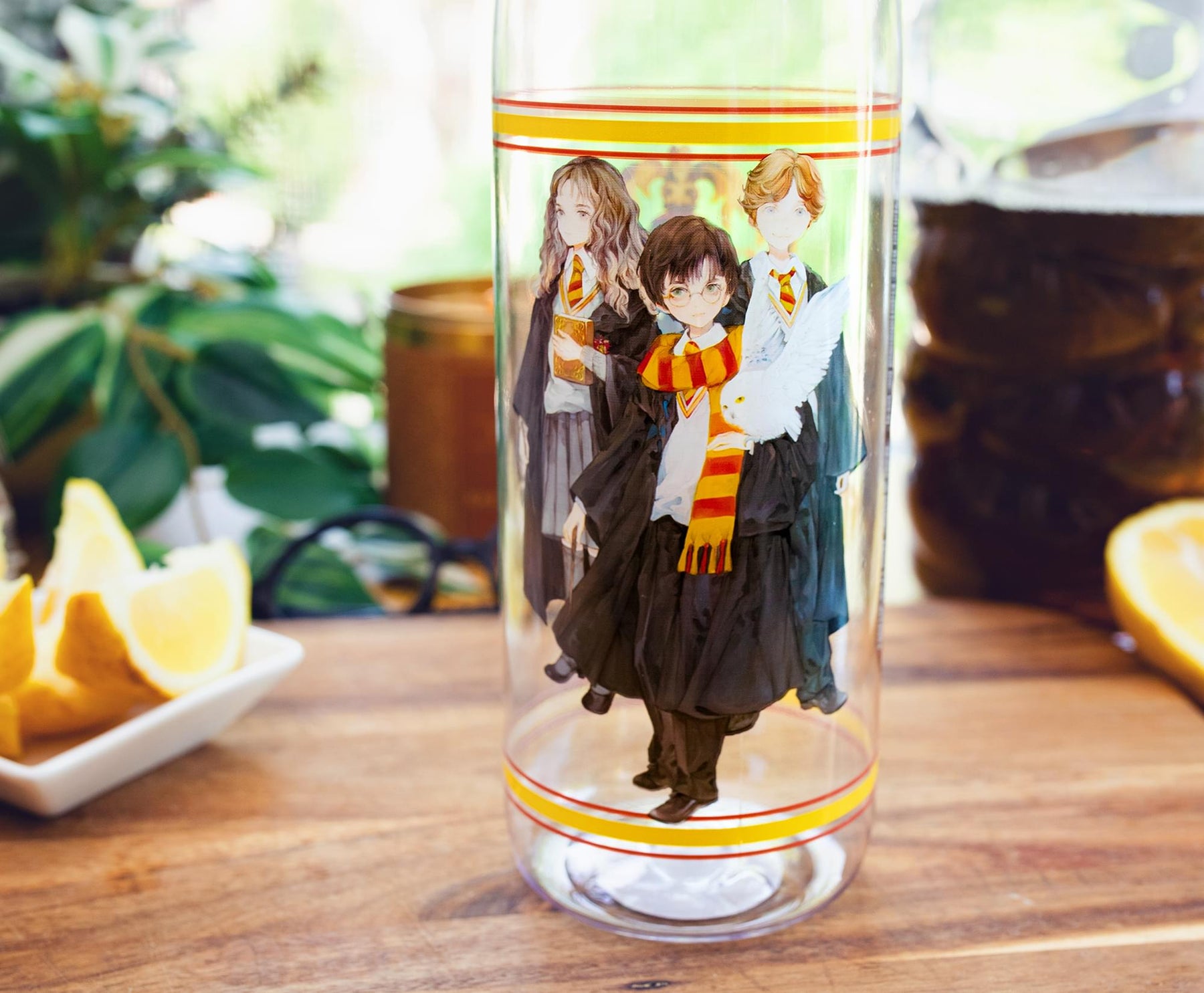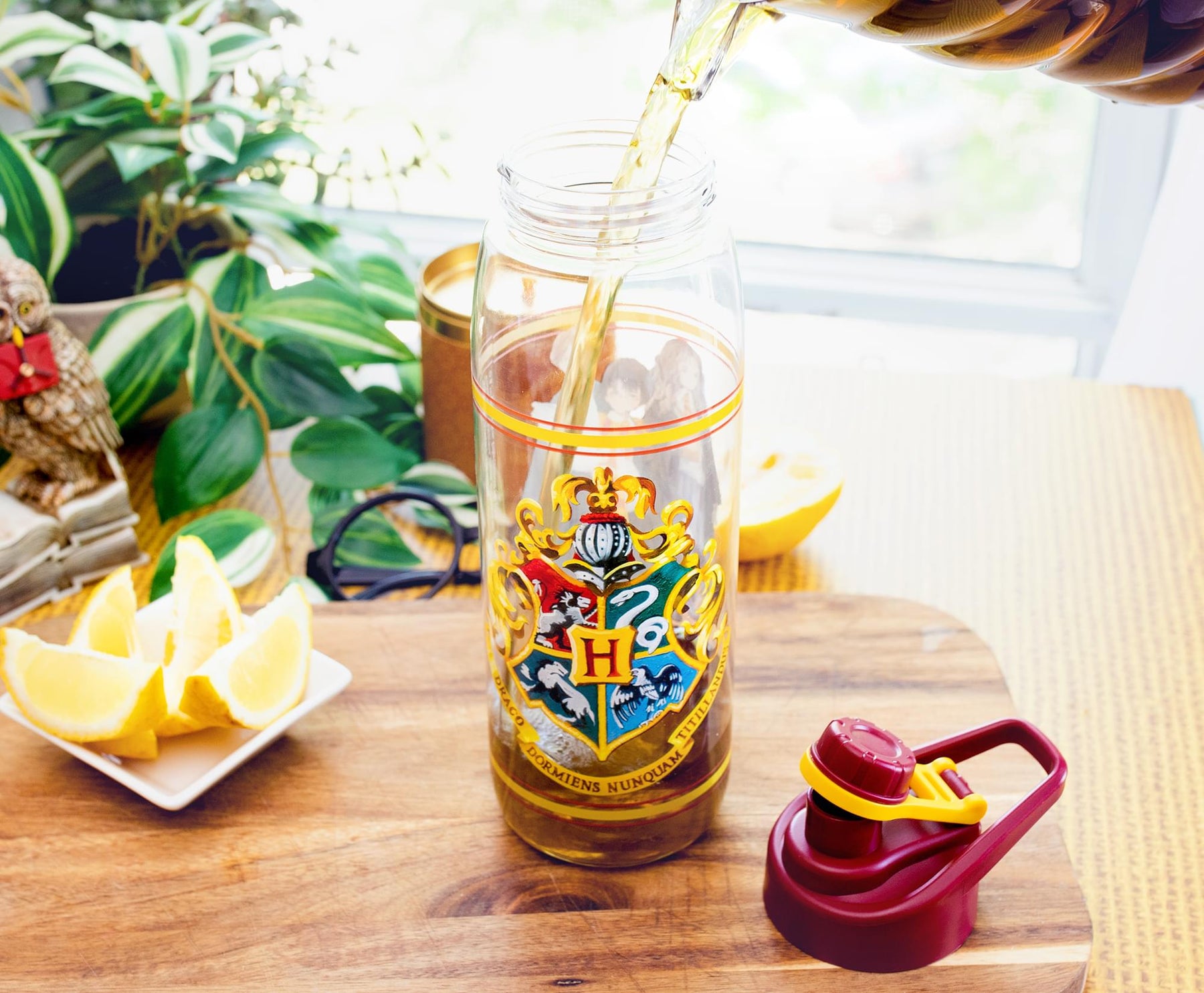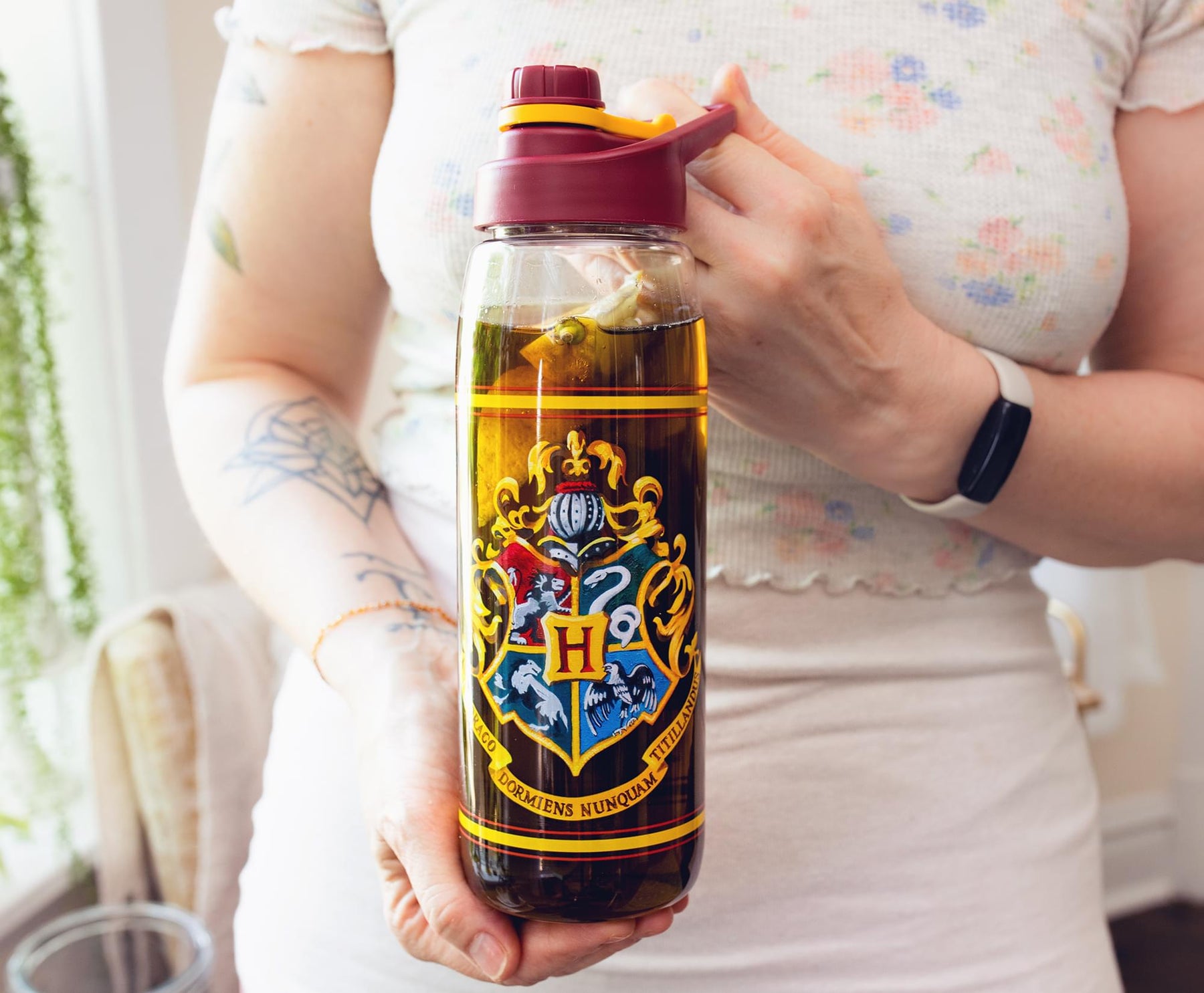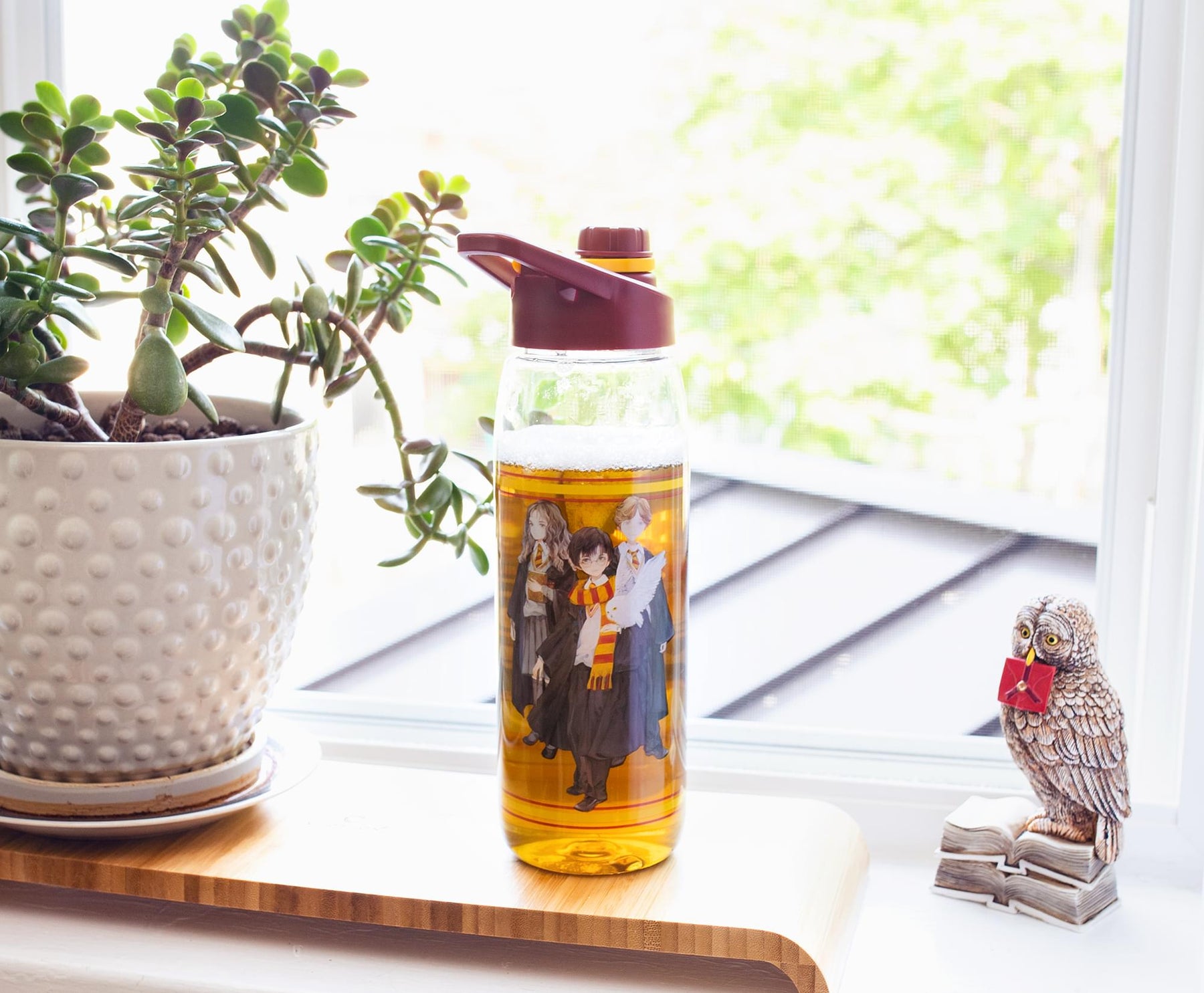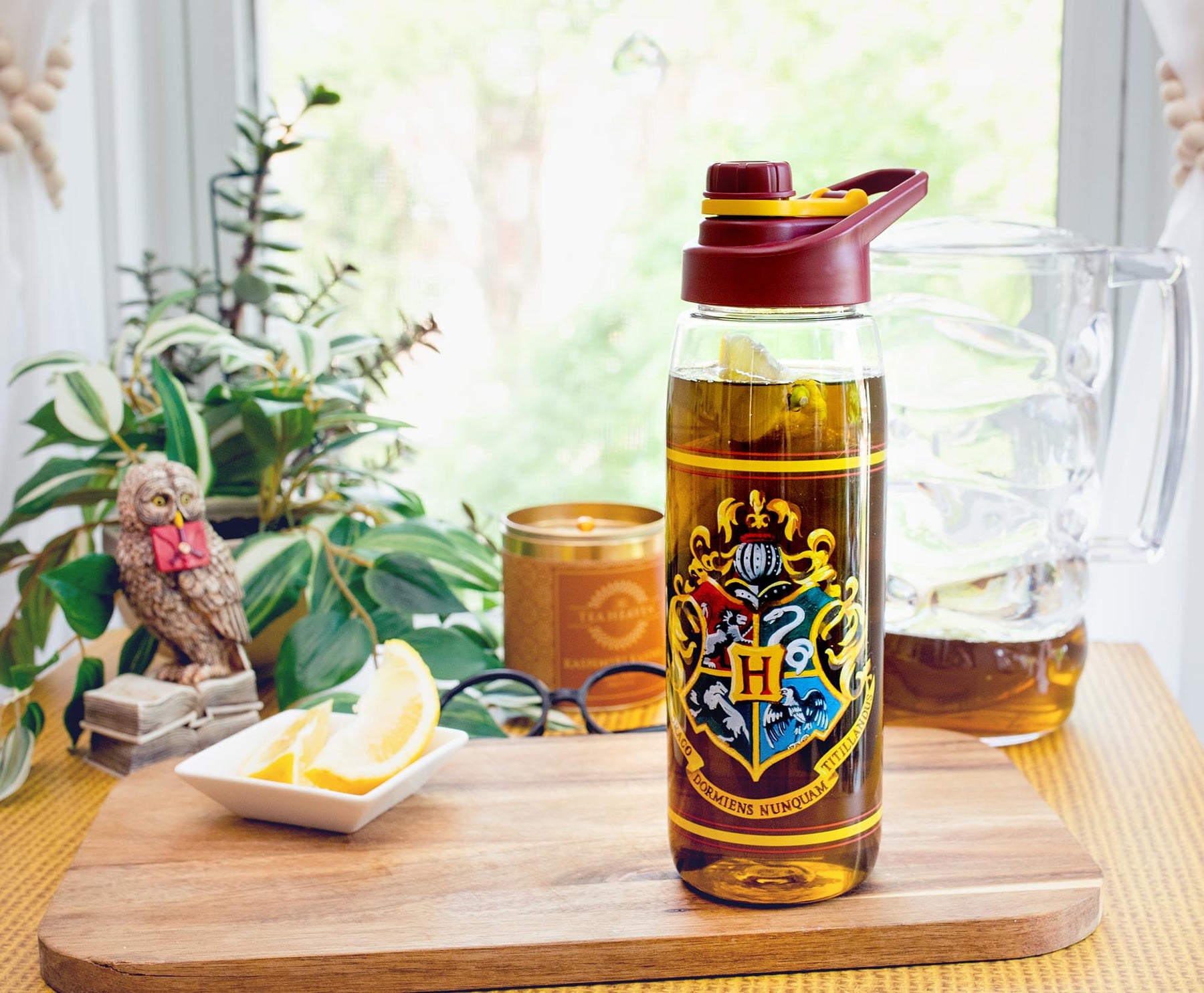 Harry Potter Hogwarts Anime Water Bottle With Screw-Top Lid | Holds 28 Ounces
HYDRATE YOUR INNER WIZARD: When your studies at Hogwarts are keeping you busy, stay hydrated with this exclusive Harry Potter water bottle. No matter which House you belong to, this water jug will keep you refreshed while repping your school pride.
HOGWARTS' FINEST: You'll be the talk of the Great Hall with this water bottle in hand, featuring the prestigious Hogwarts crest. Adorned in the colors of House Gryffindor, this jug stars Harry, Hermione, and Ron reimagined in an anime style.
SPELLBINDING QUALITY: This BPA-free plastic water bottle with its screw-top lid is ready to accompany all of your magical adventures at Hogwarts. For the best care, hand-wash only is recommended. Not safe for dishwasher or microwave.
SHARE A MAGICAL SIP: Don't let intense magic training wear you out. This water jug will keep you refreshed throughout all your witchcraft and wizardry, generously sized to hold approximately 28 ounces of whatever refreshment you conjure up.
OFFICIAL HARRY POTTER COLLECTIBLE: Hogwarts alumni Harry, Hermione, and Ron are here to refresh your muggle mood with this officially licensed water bottle from the Wizarding World. It's sure to cast an enchanting spell on all your hydration needs.
MAGICAL ADVENTURES TO GO
Class is back in session at the Hogwarts School of Witchcraft and Wizardry. Stay hydrated for the magical lessons ahead with this exclusive water bottle inspired by the Golden Trio from Harry Potter.
House Gryffindor is represented in red and gold, from the screw-top lid to the striped pattern. House alumni Harry Potter (with Hedwig the owl), Hermione Granger, and Ron Weasley greet you on the front in an illustrated design reminiscent of anime. The Hogwarts crest adorns the back of the water jug in a bold graphic, so you'll always be able to carry a bit of wizarding wisdom wherever you go.
ENCHANTING DRINKWARE FOR POTTERHEADS
This BPA-free plastic water bottle is ready to serve your witch and wizard needs, from walking the halls of Hogwarts to staying hydrated during Quidditch. Generously sized for a sip of Otter's fizzy orange juice or a refreshing gulp of gillywater, this water bottle will keep you magically refreshed on all your spellbinding adventures.
Bring the magic of Hogwarts everywhere with this officially licensed drinkware, direct from the Wizarding World of Harry Potter.
CARE INSTRUCTIONS
Hand-wash only
Not dishwasher safe
Not microwave safe