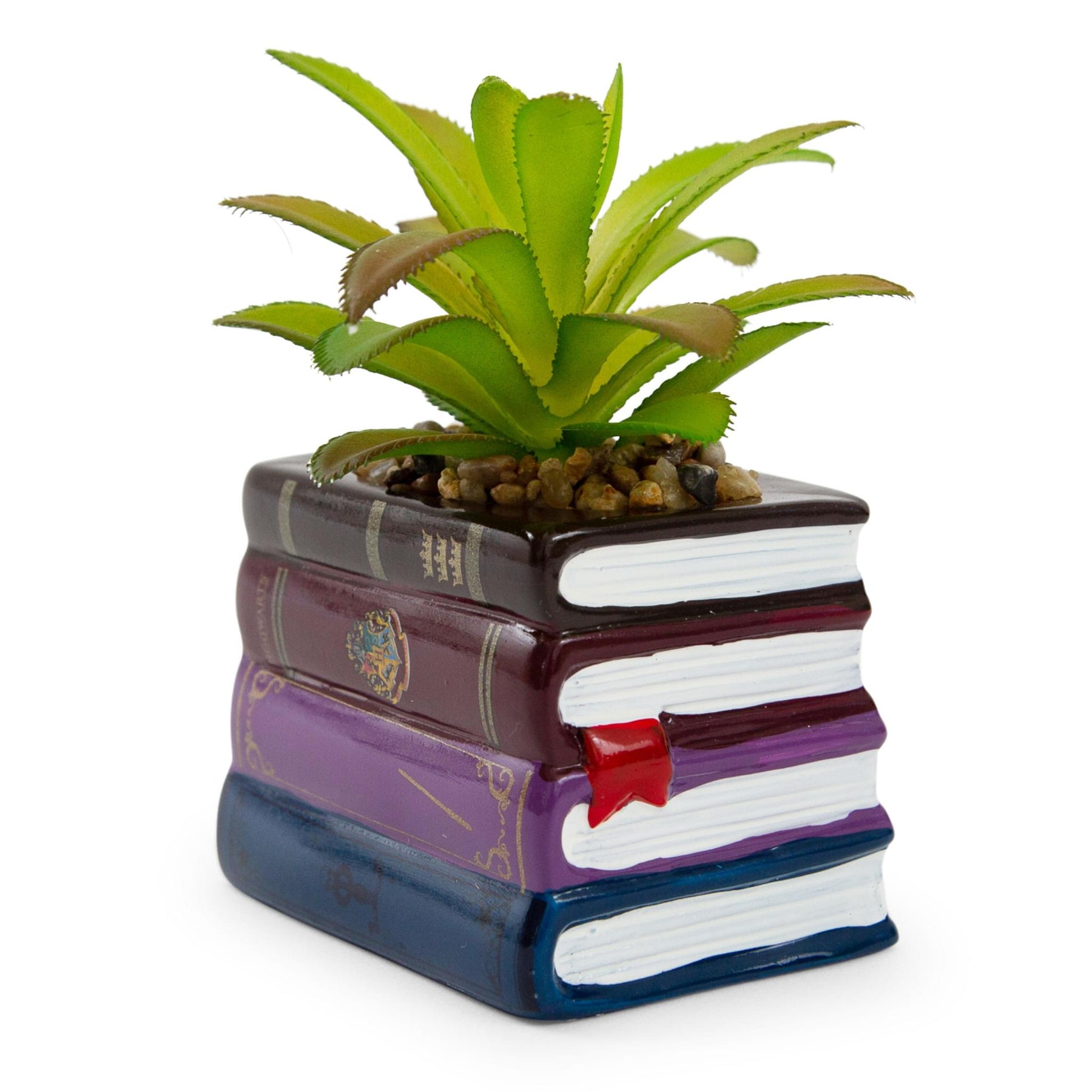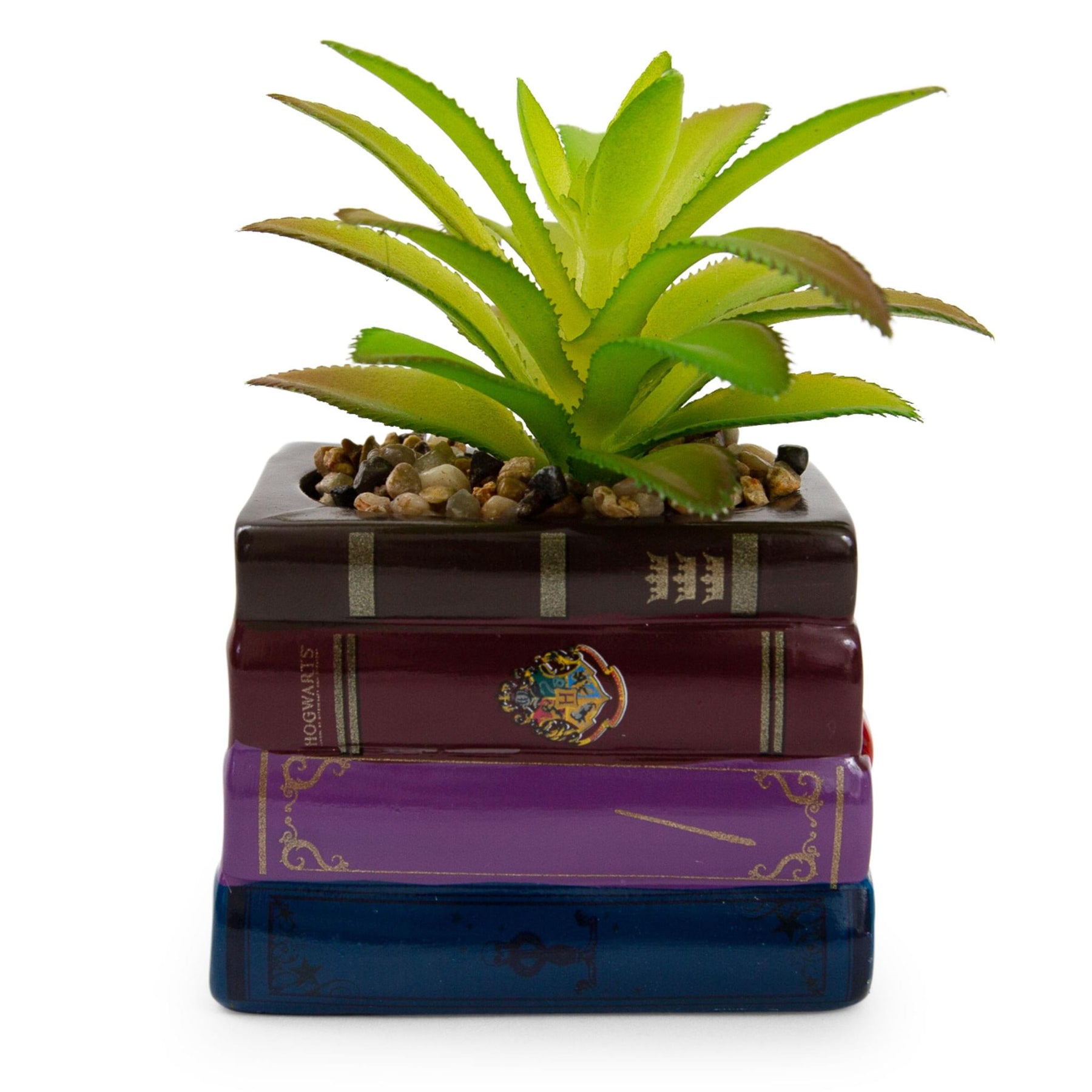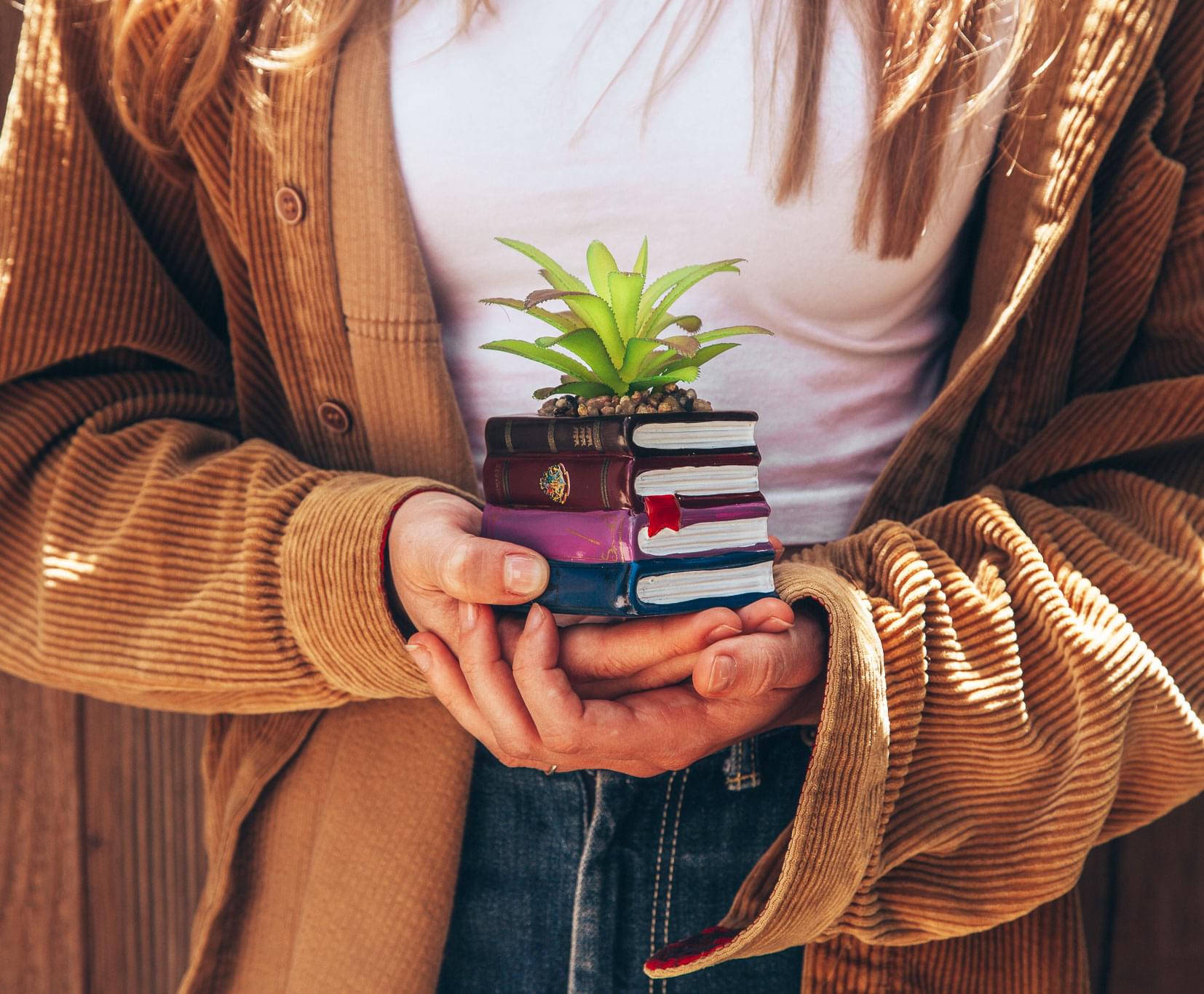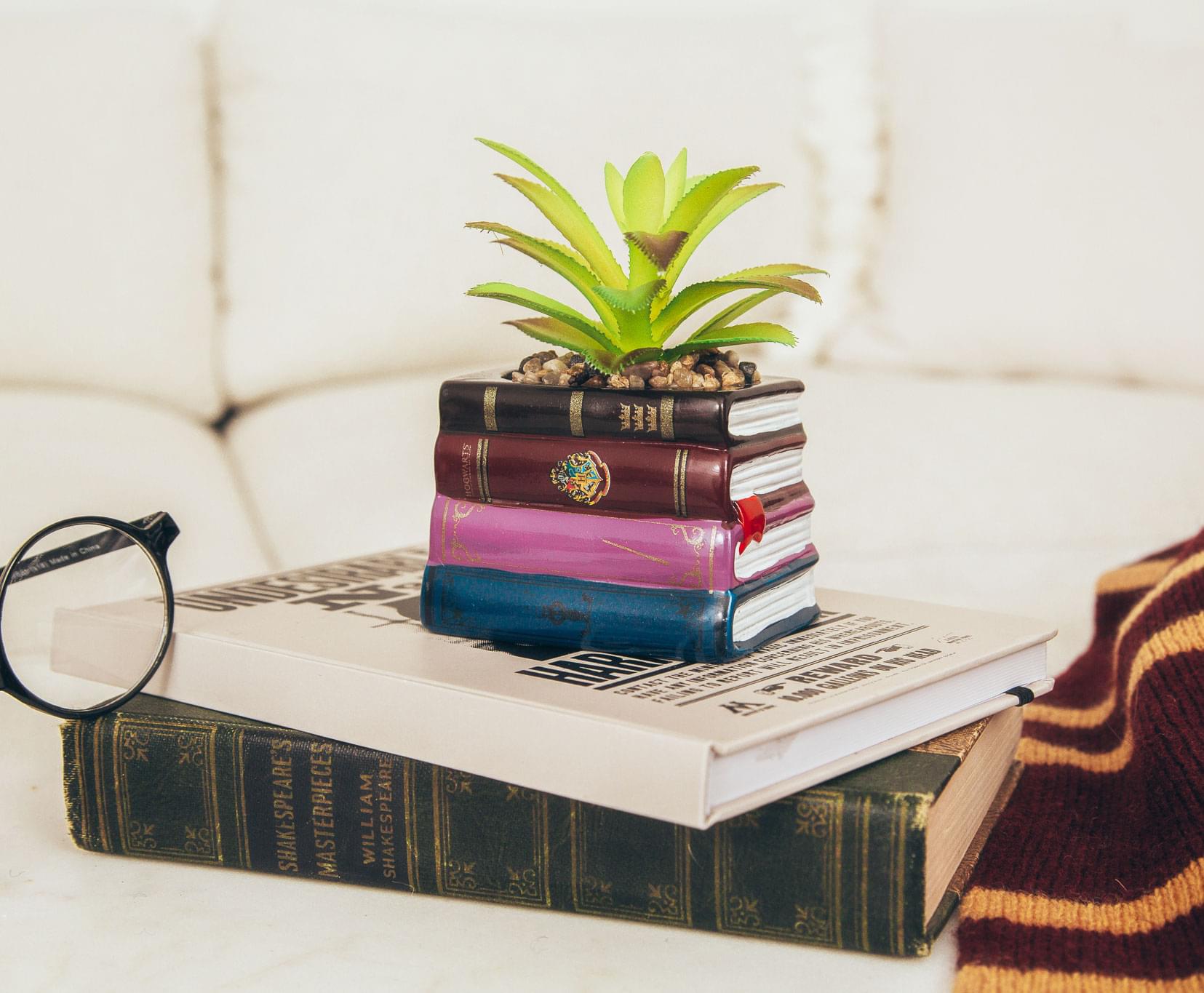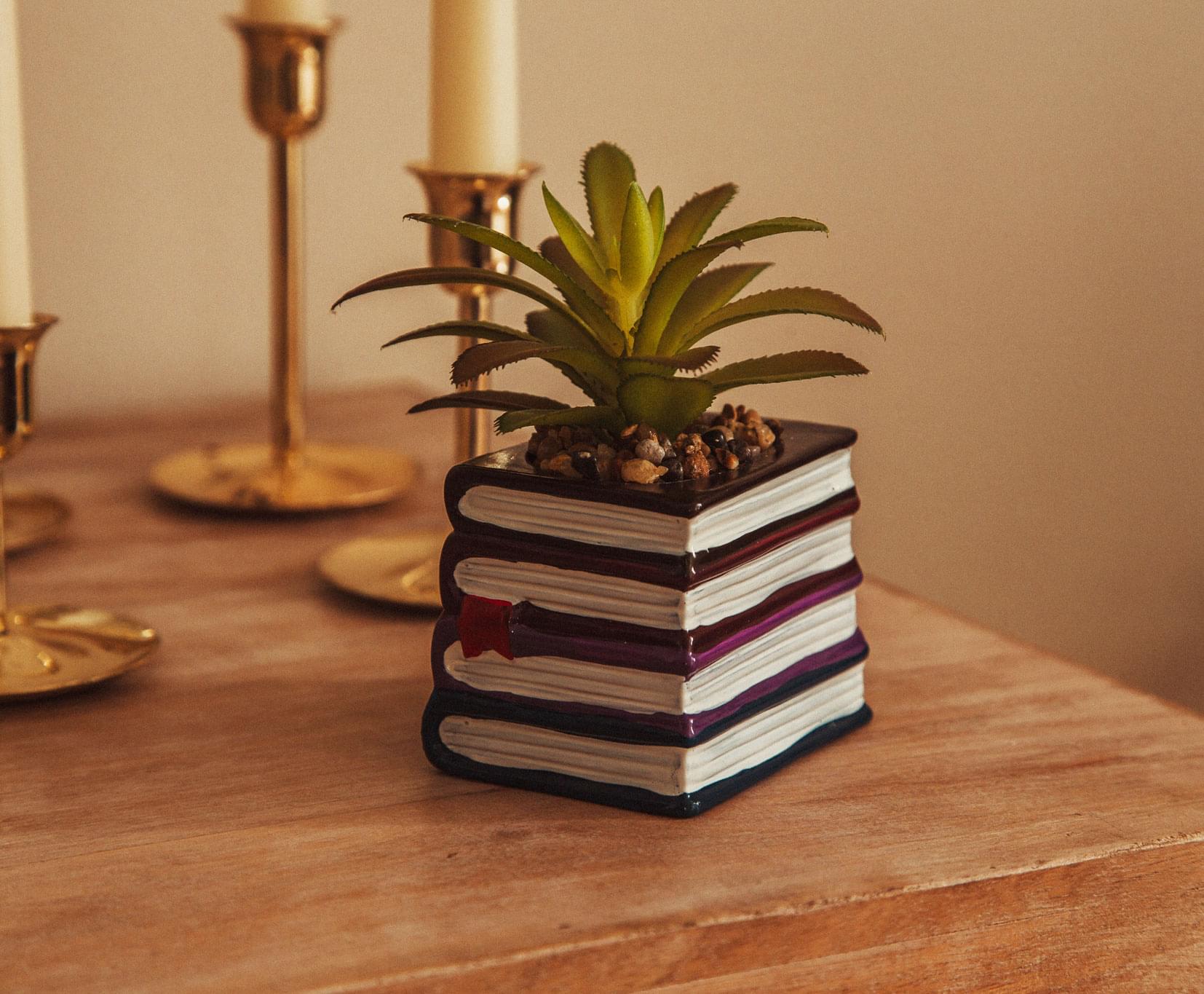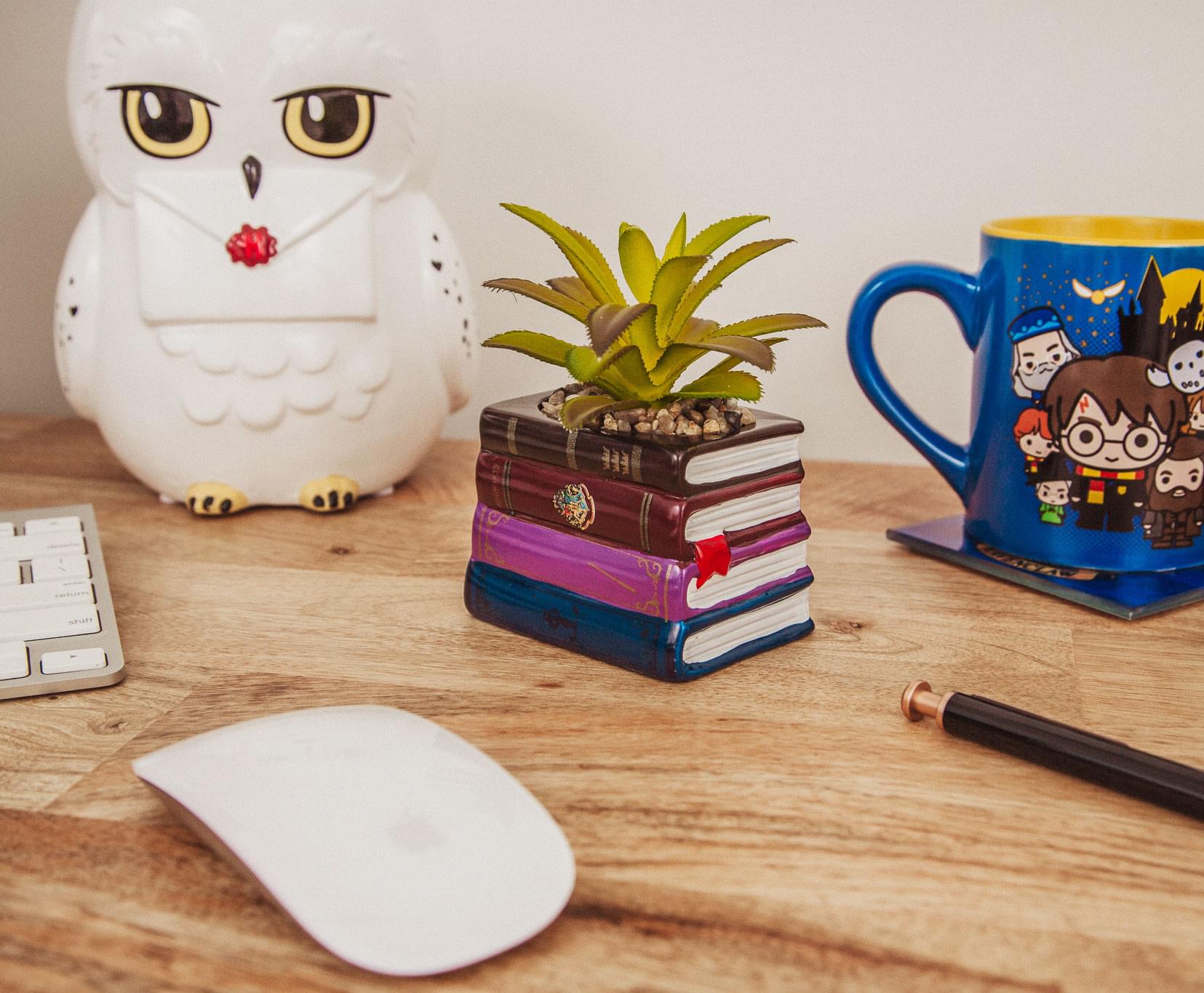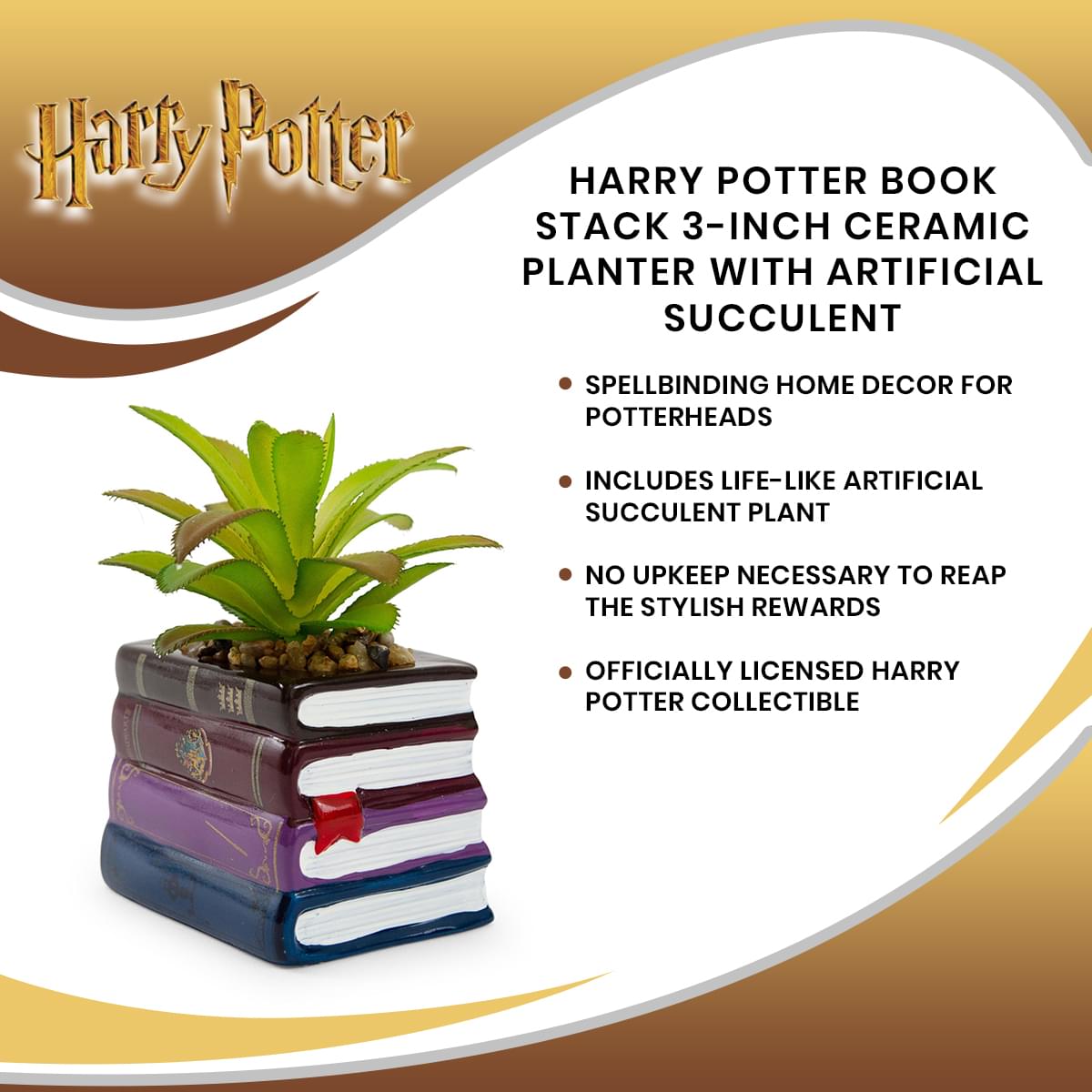 Harry Potter Book Stack 3-Inch Ceramic Planter With Artificial Succulent
MAGICAL STYLES FROM HOGWARTS: You don't need a spell to decorate your space. From the Wizarding World to your room under the stairs, this exclusive mini planter will spruce up your magical nook with a touch of whimsy.
ENCHANT YOUR INNER WIZARD: This 3D mini planter is based on the purple triple-decker Knight Bus from Harry Potter. Sculpted from a durable, glossy ceramic mold that has a realistic succulent sprouting out of the top.
SPELLBINDING ESSENTIALS: Bring some bewitching style to your home or workplace with this ceramic planter that can be easily placed on a mantle or bookshelf. Comes with a life-like artificial succulent for added greenery.
EASY NO FUSS DECOR: This decorative planter, complete with its artificial succulent, is a great way to brighten up any home, office, or magical classroom. Perfect for displaying with all your Harry Potter collectibles.
OFFICIAL WIZARDING WORLD COLLECTIBLE: Bring home a little piece of Hogwarts with this officially licensed Harry Potter mini planter. A little foliage goes a long way in sprucing up any wizard's humble abode.
BRING THE WIZARDING WORLD TO LIFE
Is there such a thing as too much knowledge?
Bookworms like Hermione Granger will appreciate this exclusive Harry Potter Mini Planter. This decorative stack of "books" is a highly detailed ceramic sculpt of reading materials you might expect to find in a Hogwarts classroom. A keen eye will notice the spines embellished with a Hogwarts crest, a wand, and other clever references to the Wizarding World.
ENCHANTING ROOM ESSENTIALS FOR POTTERHEADS
Now, bringing a little greenery to your wizarding nook is as easy as using a Herbivicus Charm. No need to read up on how to take care of a houseplant. The special magical qualities of the included artificial succulent mean that it doesn't require any sunlight, soil, water, or trimming. Comes embedded with rock soil details for an even more realistic look.
Hit the books with this officially licensed Harry Potter collectible.
Read All About It on Our Blog
Trending Geek