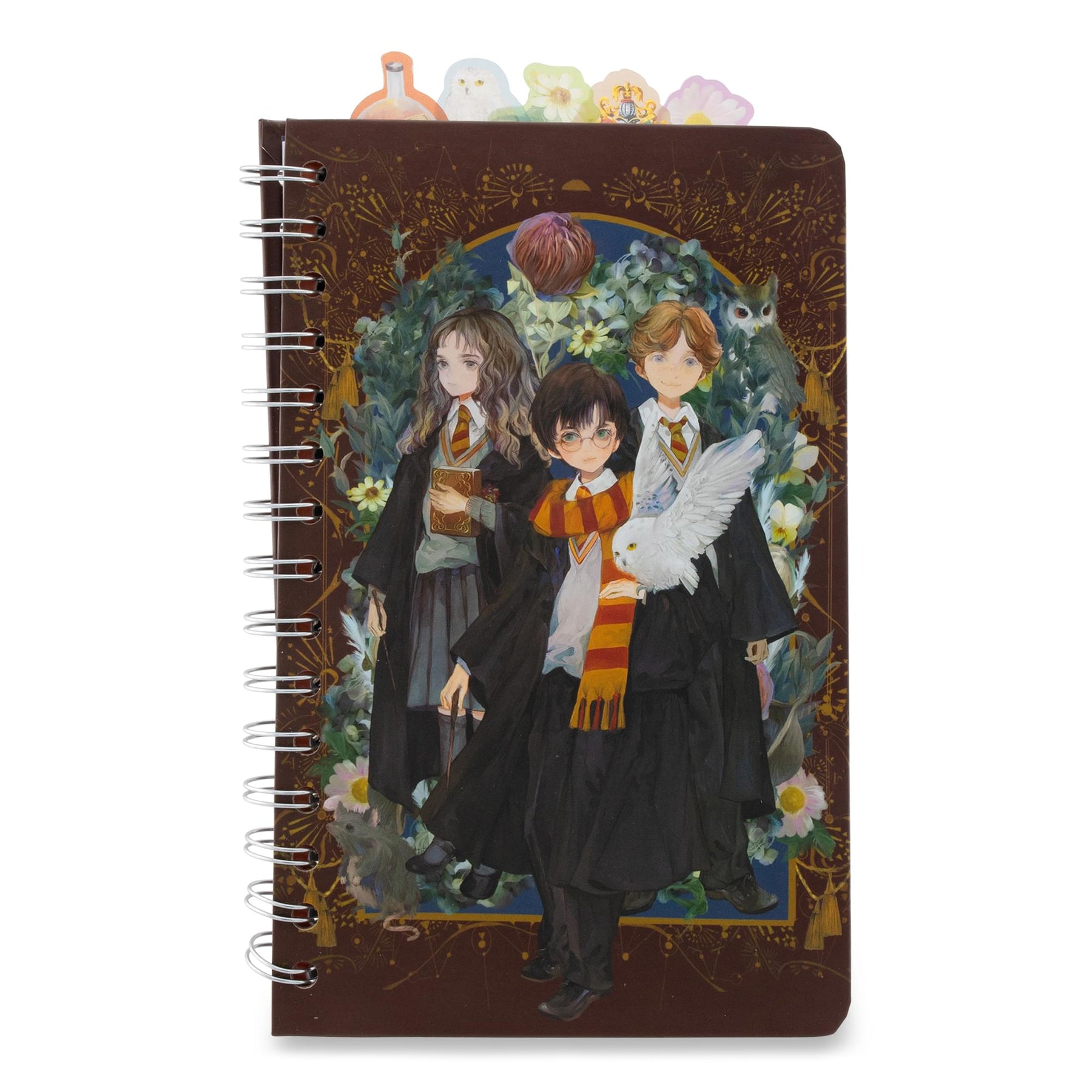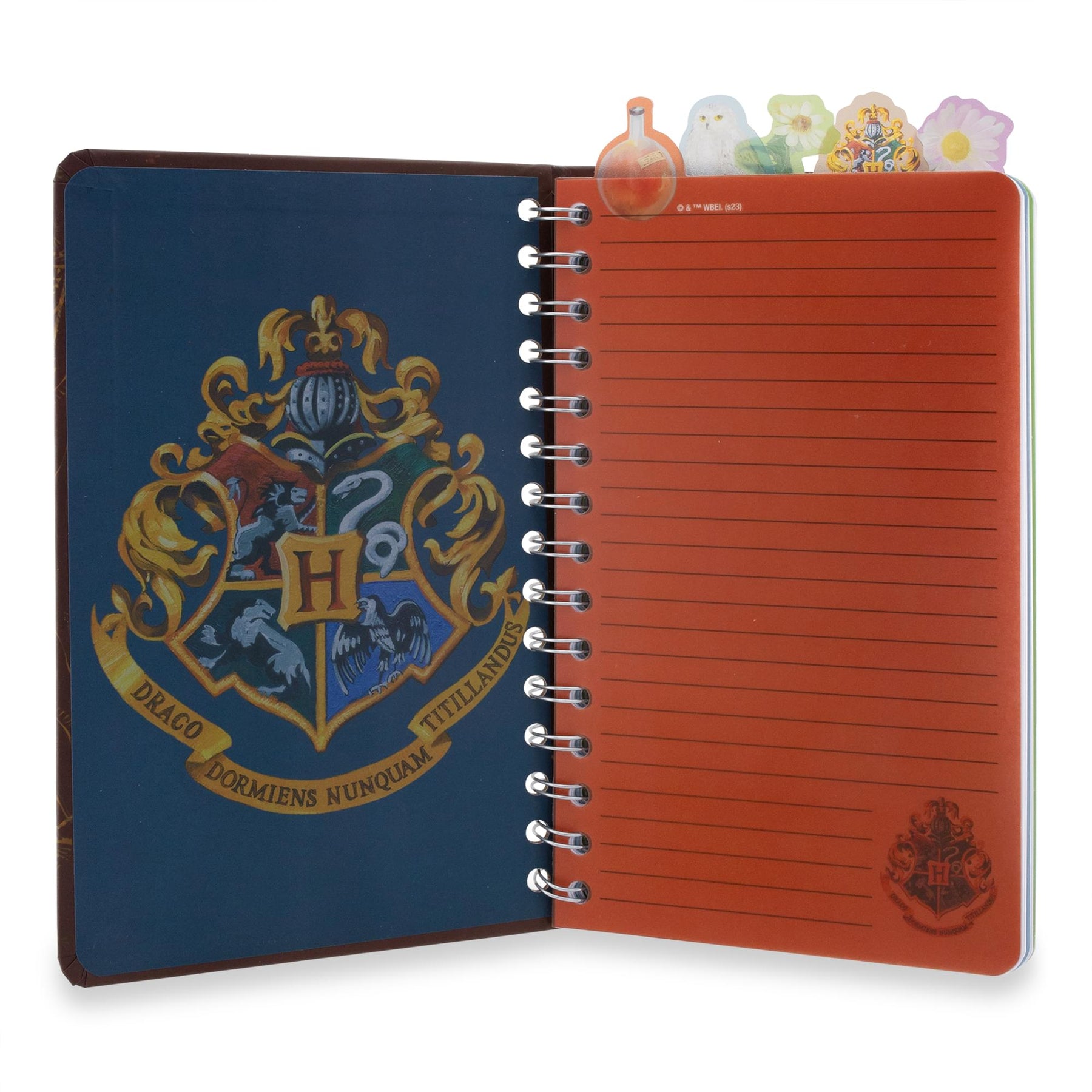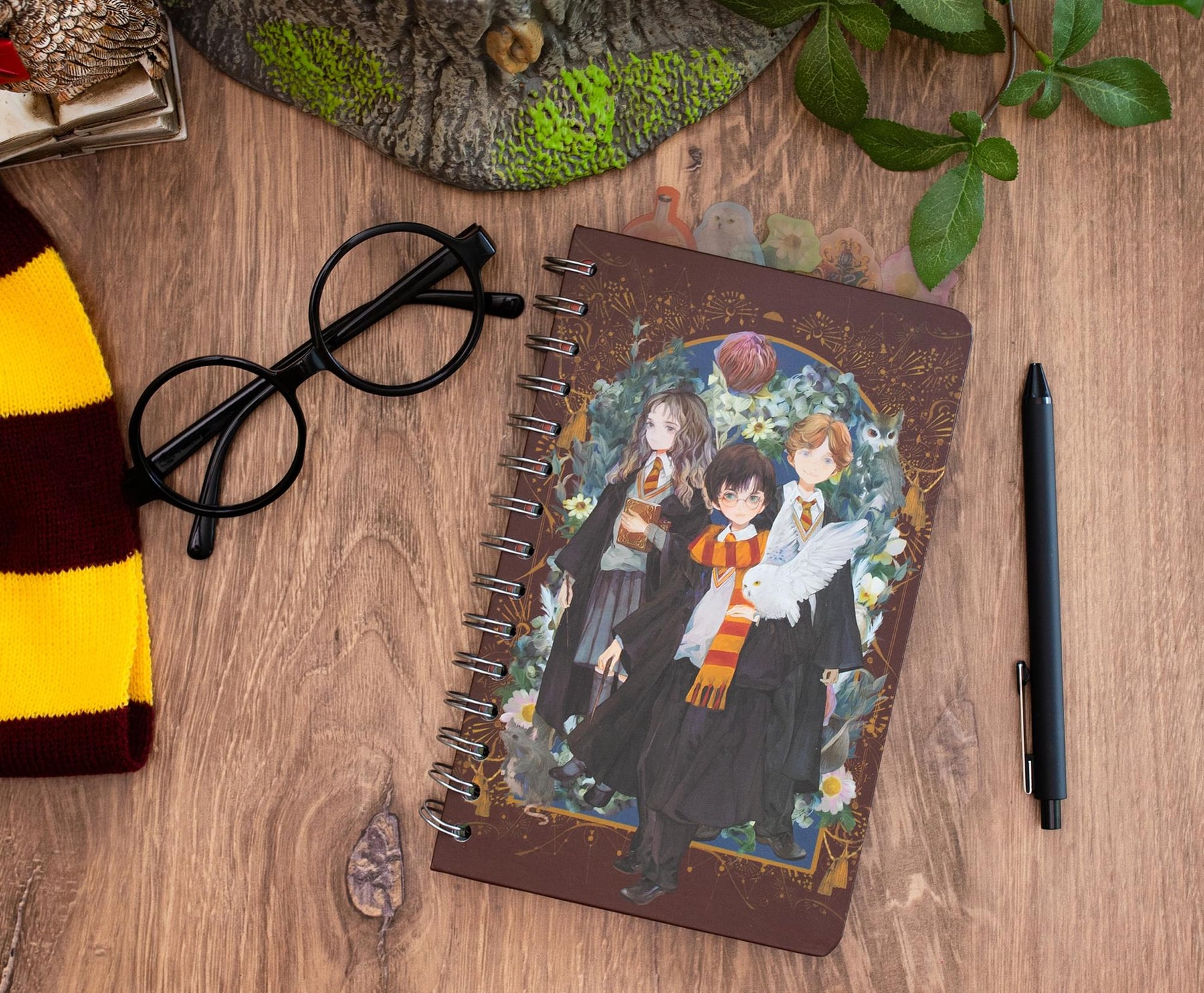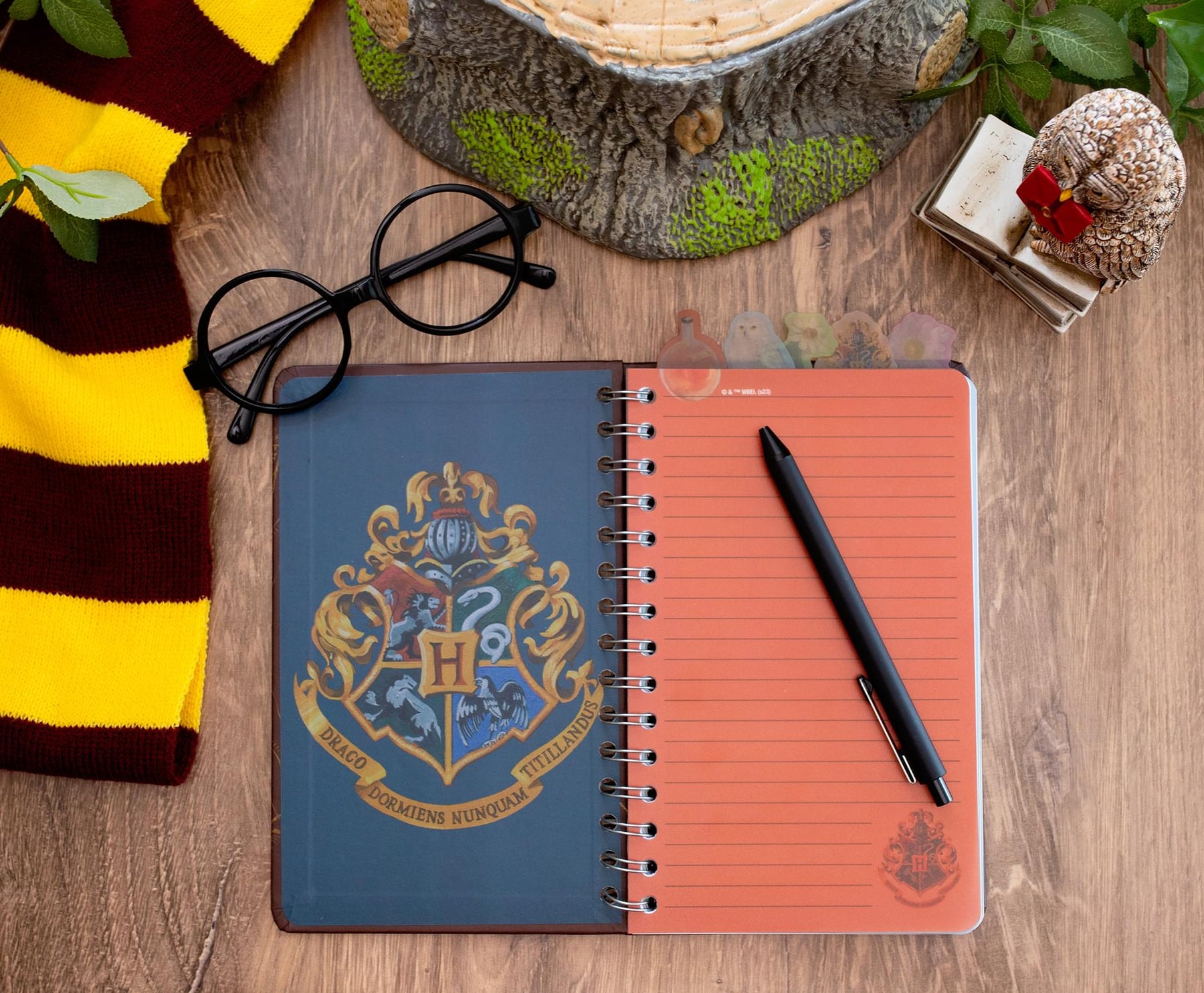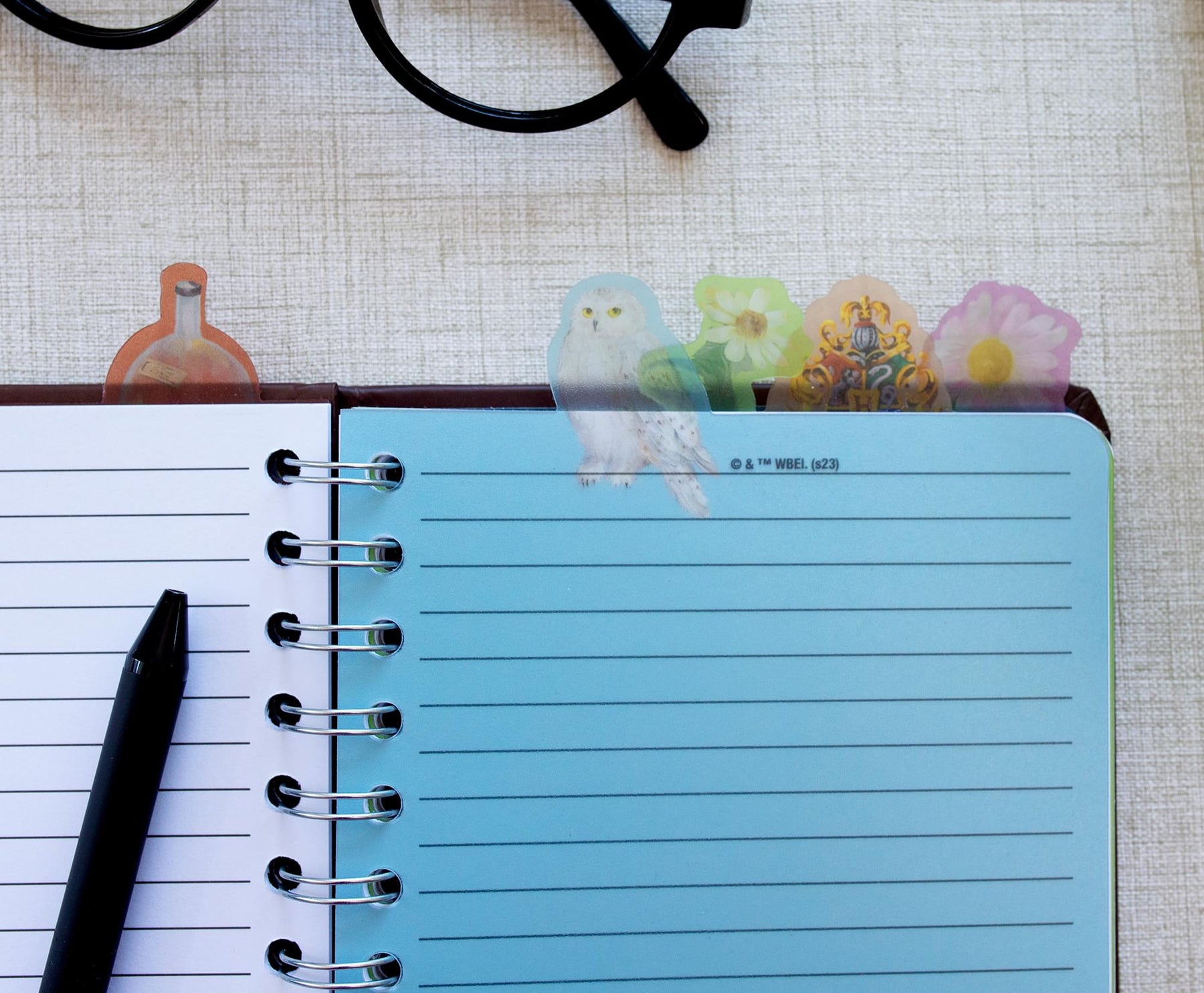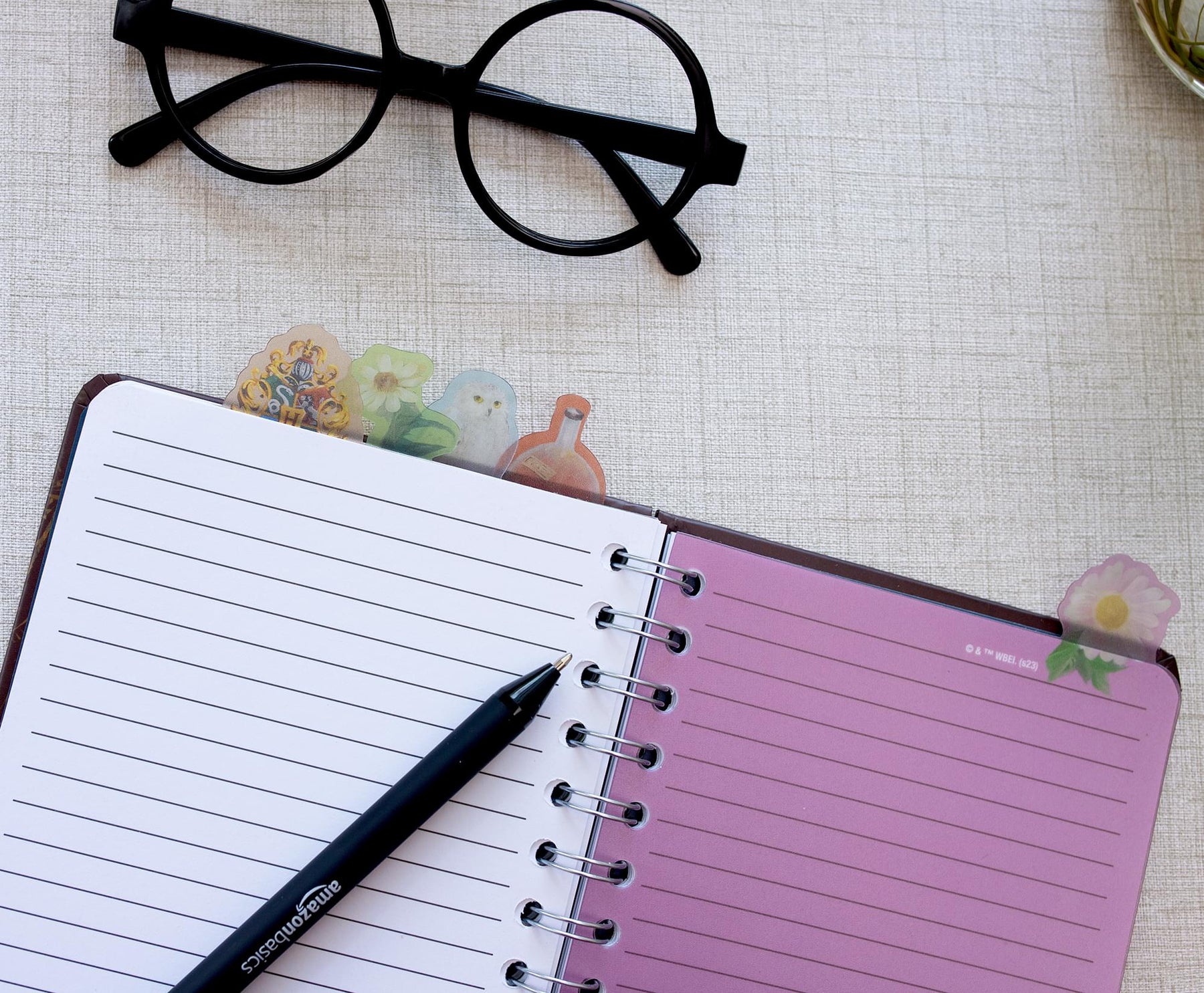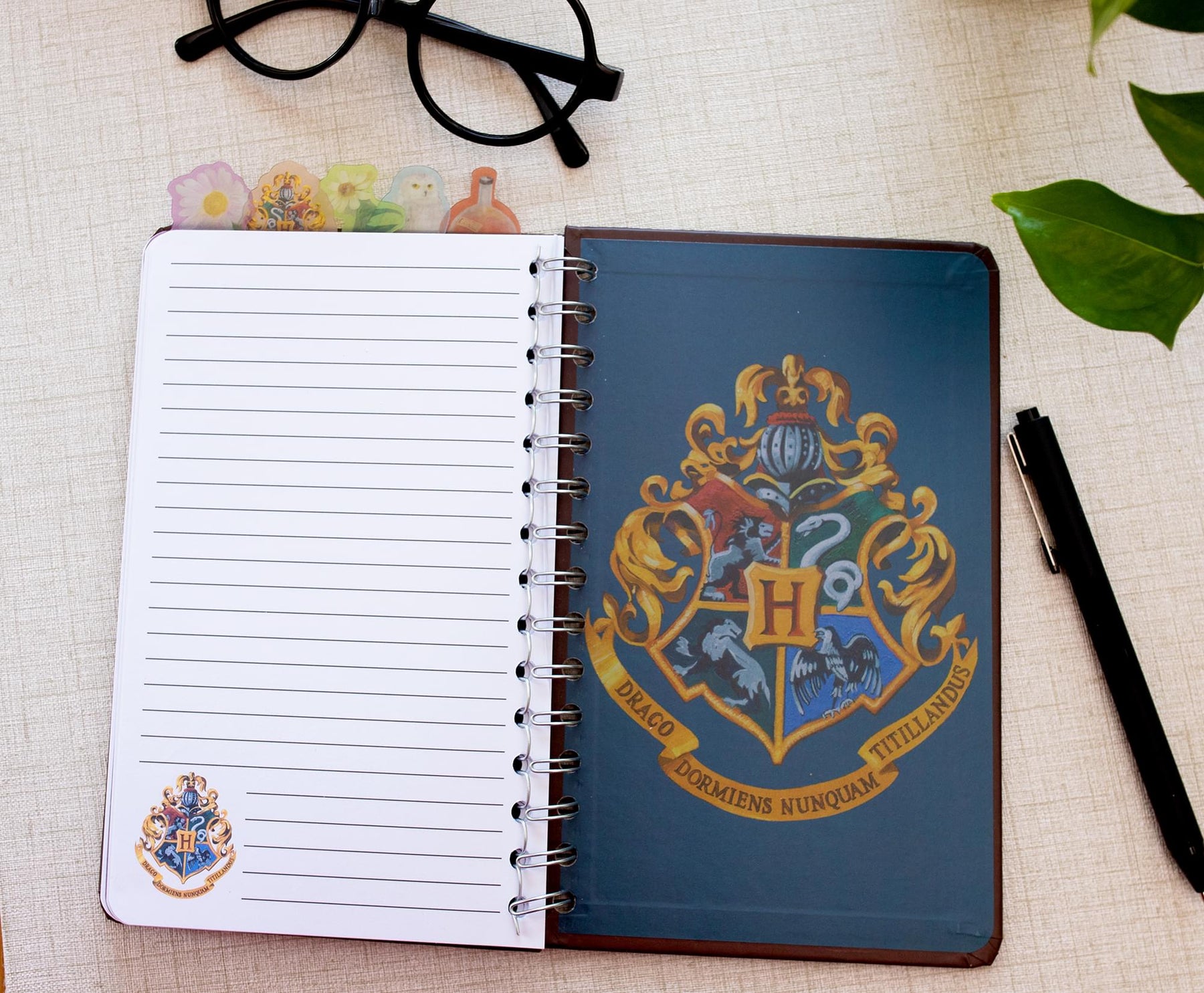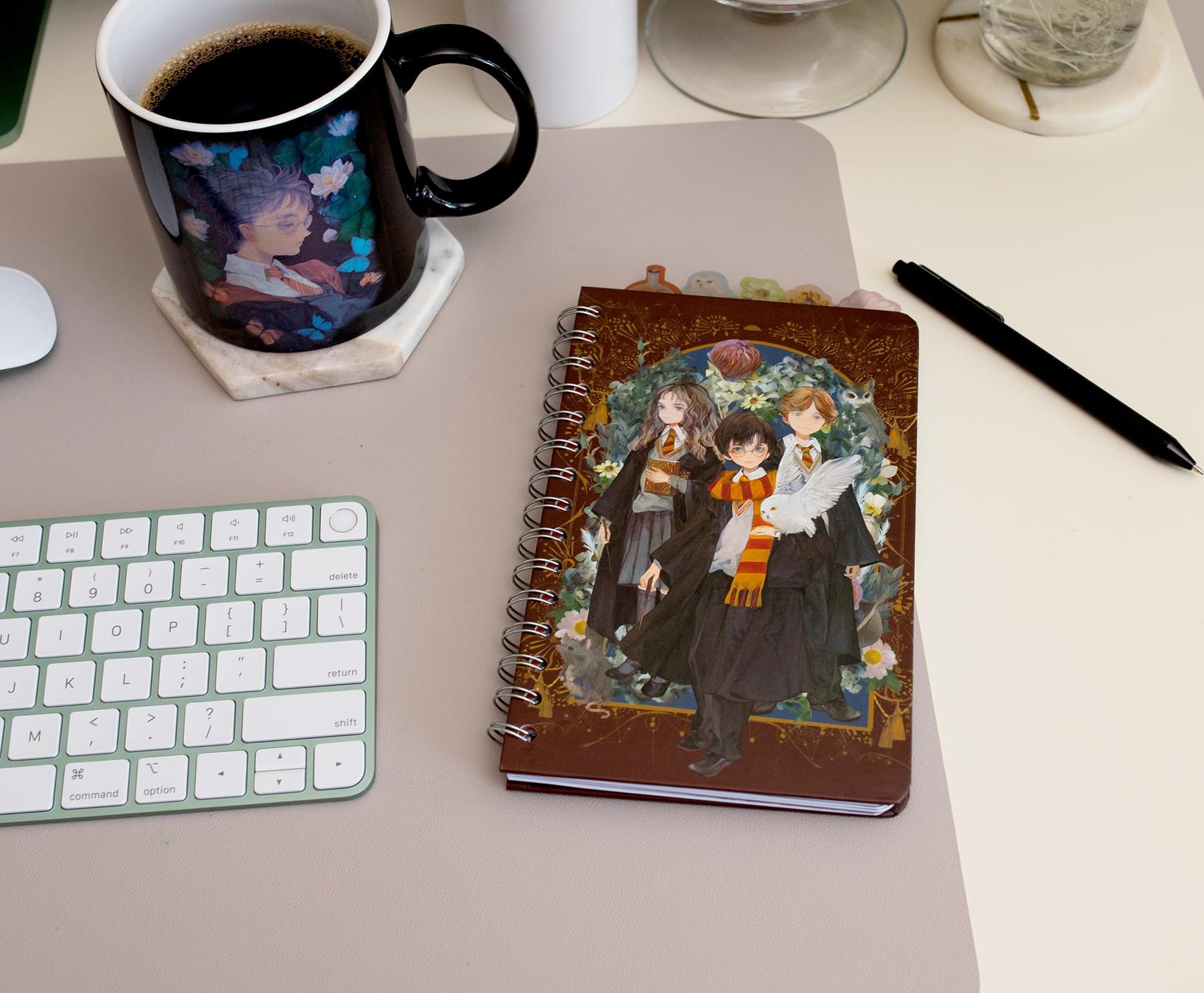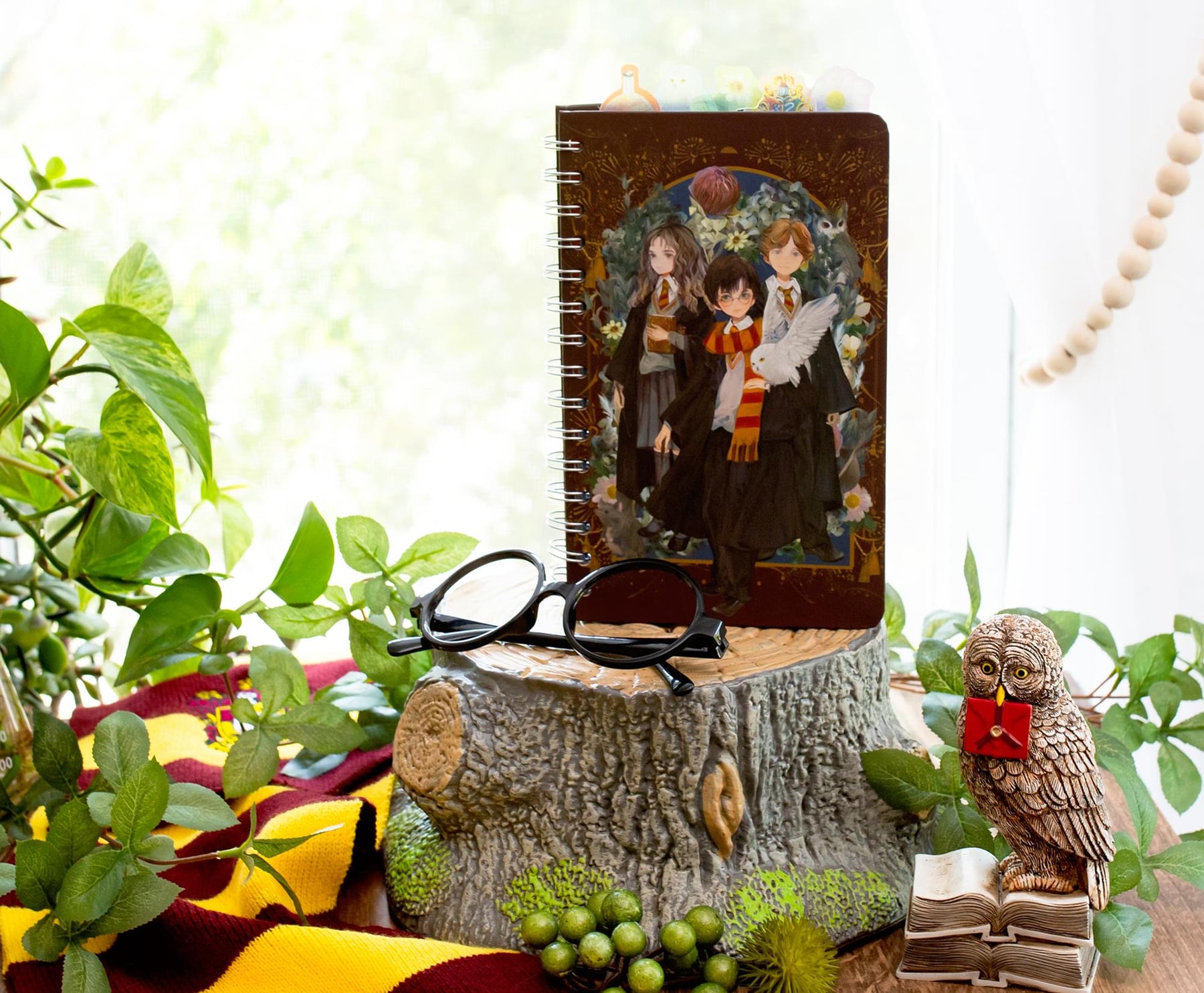 Harry Potter Anime Hogwarts 75-Page Spiral Notebook | 8 x 5 Inches
GET BACK TO HOGWARTS: It's high time to reunite with some old friends. Those three troublemakers from Gryffindor are back together on this exclusive spiral bound notebook that provides a new look for Harry Potter and his closest friends.
YOUR FAVORITES REIMAGINED: Harry Potter, Hermione Granger, and Ron Weasley have never looked quite so animated. You'll find the trio on one side and the Hogwarts crest on the other, along with themed dividers to organize your notes.
HELP TO REMEMBER ALL: You'll find plenty of space for notes and sketches with 75 pages of lined paper, including 5 tabbed sections for organizing. The perfect size for carrying in your bookbag or purse at approximately 8 x 5 inches.
PERFECT FOR MAGICAL MUSINGS: You'll never forget the location of another secret passage or forget the properties of a plant with this journal in hand. Use it for a taking notes, studying, travel diary writing, creating Horcruxes, and more.
OFFICIAL HARRY POTTER COLLECTIBLE: Bring a bit of enchantment to your note-taking efforts. With this officially licensed spiral notebook featuring Harry Potter and friends, you'll be able to conjure up some amazing plans for divining the future.
ALLOWS YOU TO WRITE WITH A BIT MORE BRAVERY
Write down all your magical thoughts with this exclusive spiral notebook inspired by Harry Potter.
This journal's amazing cover features an illustration of Harry, Hermione, and Ron in a brand-new style. As you page through, you'll see a wide array of imagery from the magical adventures of The Boy Who Lived, including dividers in the shape of potions, owls, and magical flora abound. Each page also features themed art of the Hogwarts crest in the lower corners.
MAKE YOUR MEMORIES EVEN MORE MAGICAL
Different subjects call for different solutions. One size does not fit all, especially when magic is involved. This journal provides the perfect space for writing down important notes, doodling in class (even when you should be paying attention), and marking down those precious spells you've been practicing.
Enchant all your etchings with this officially licensed notebook inspired by the Wizarding World of Harry Potter.