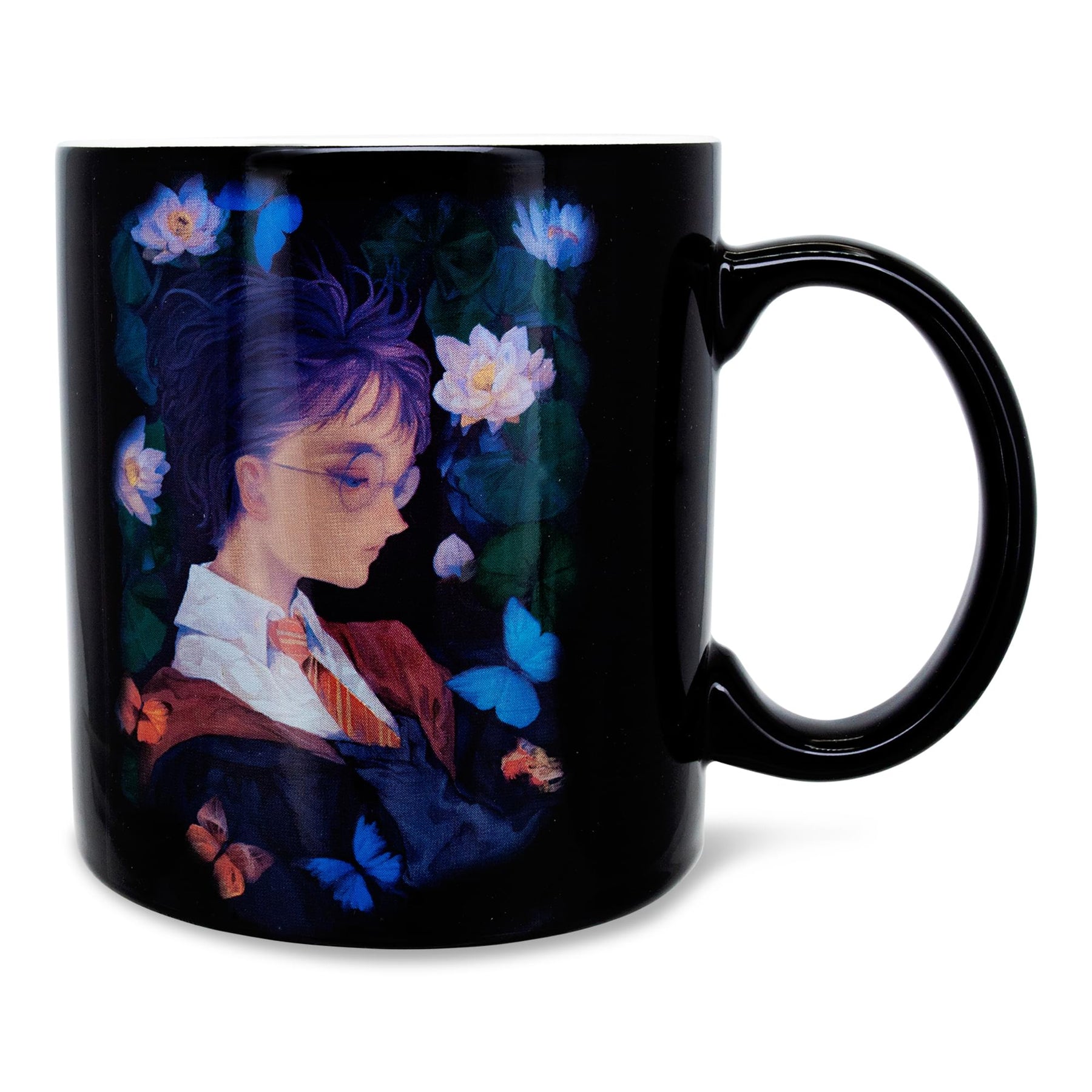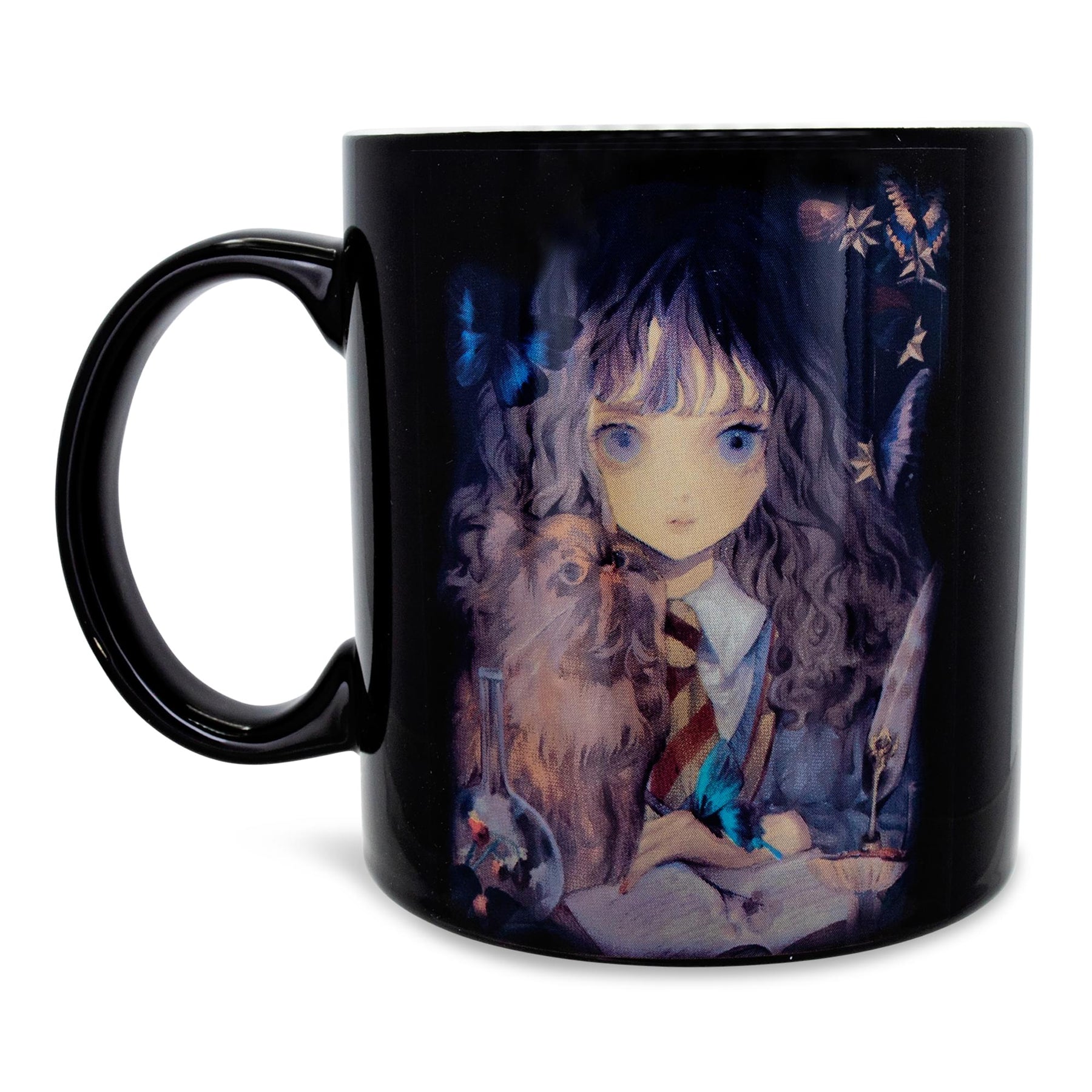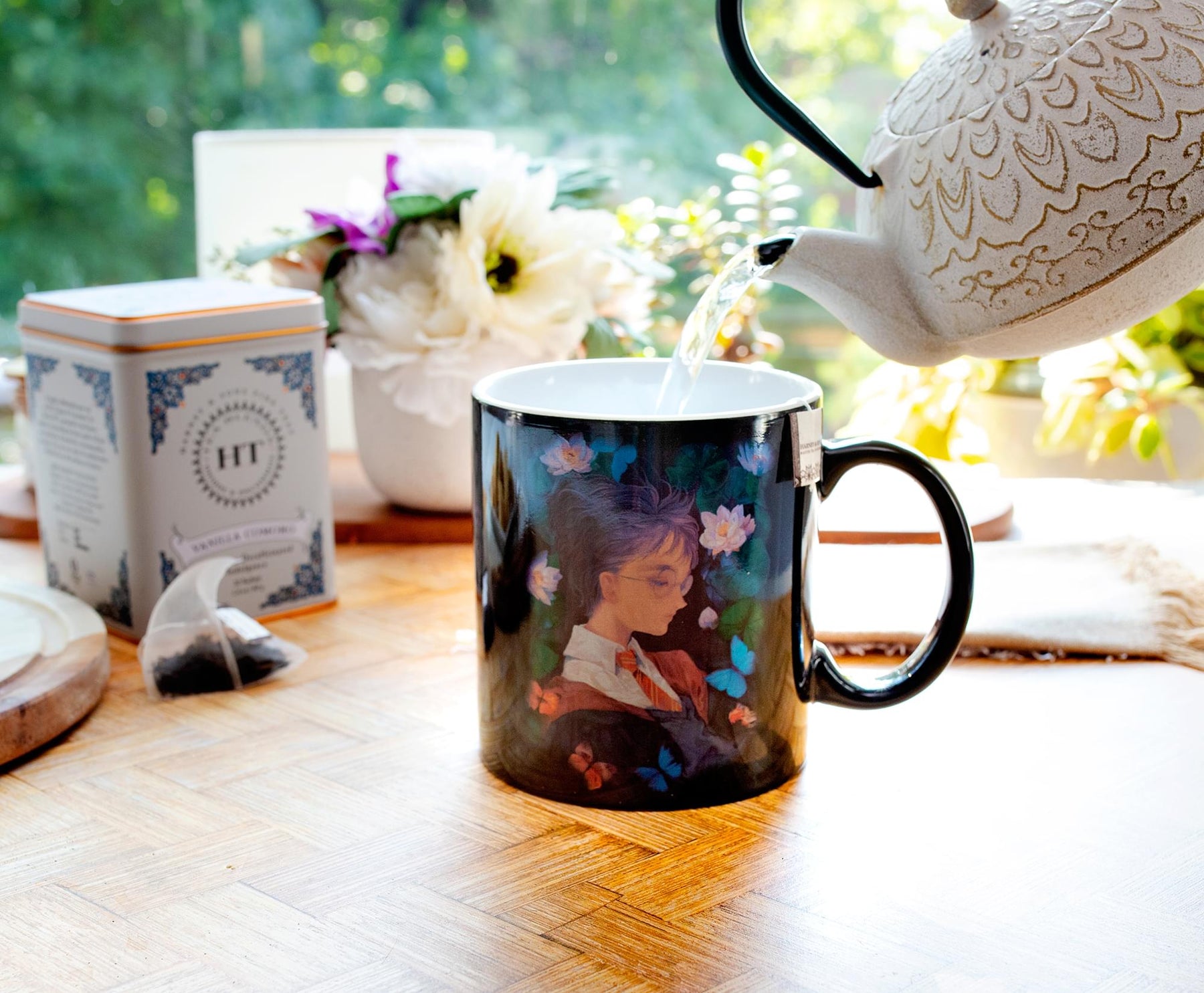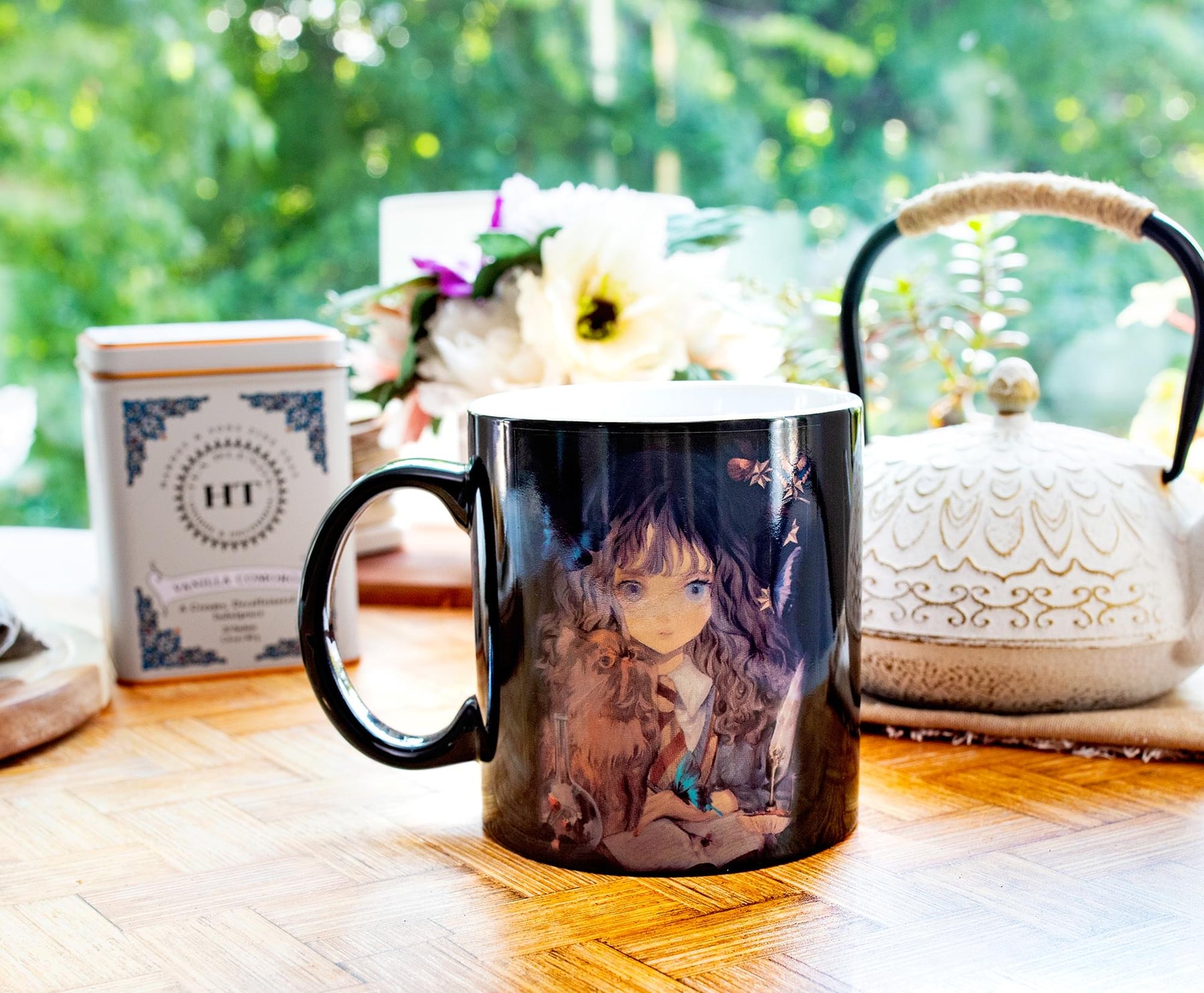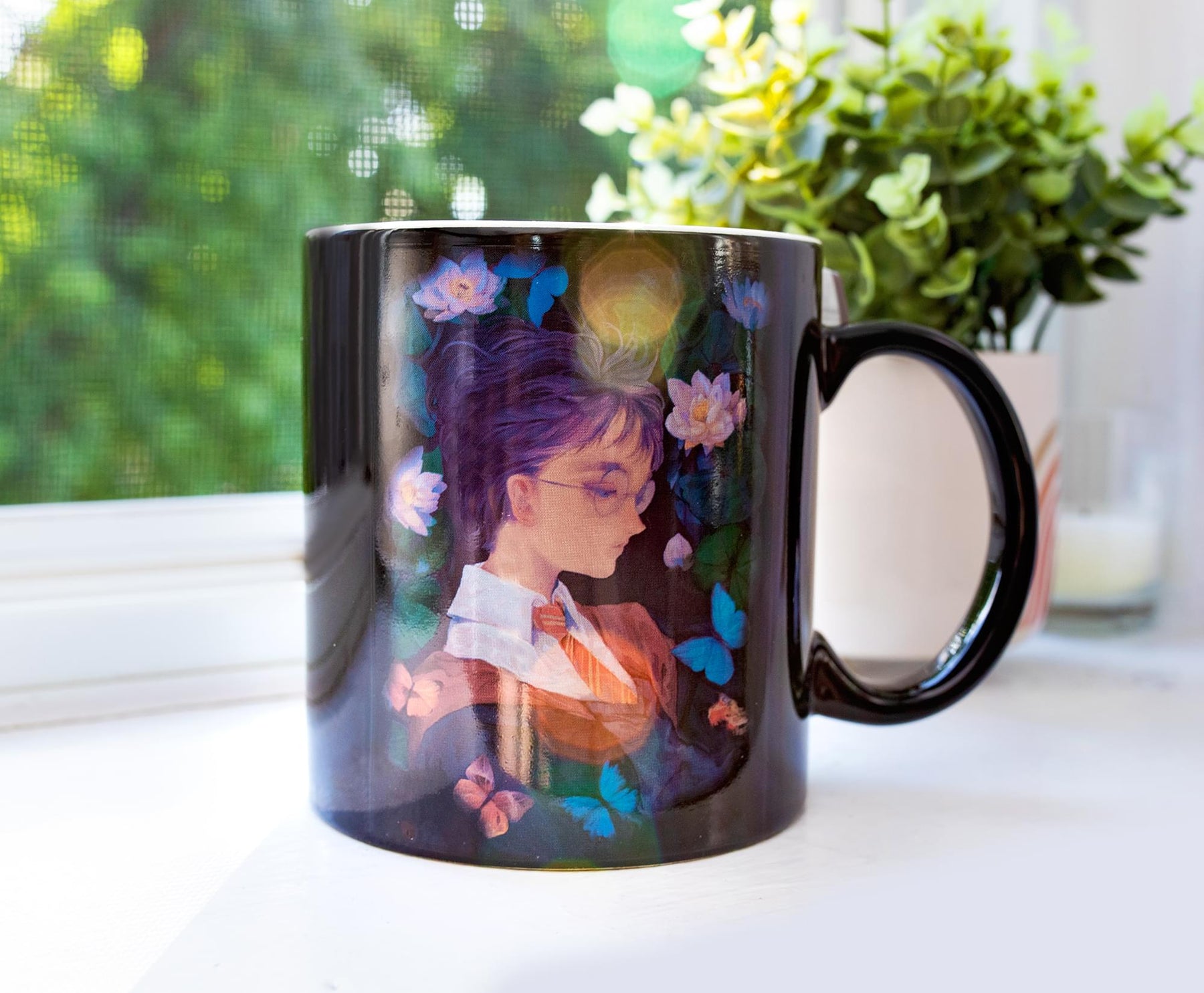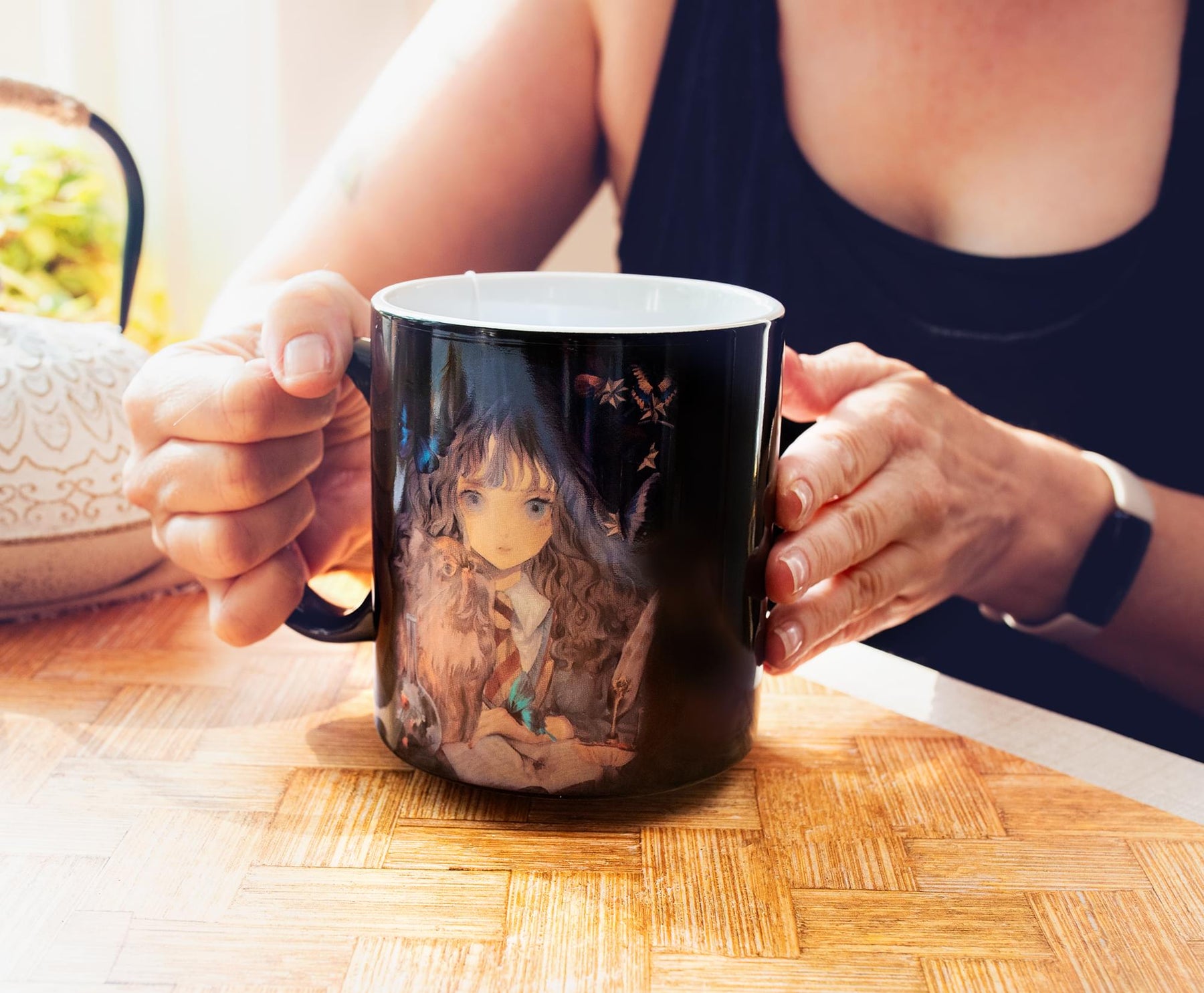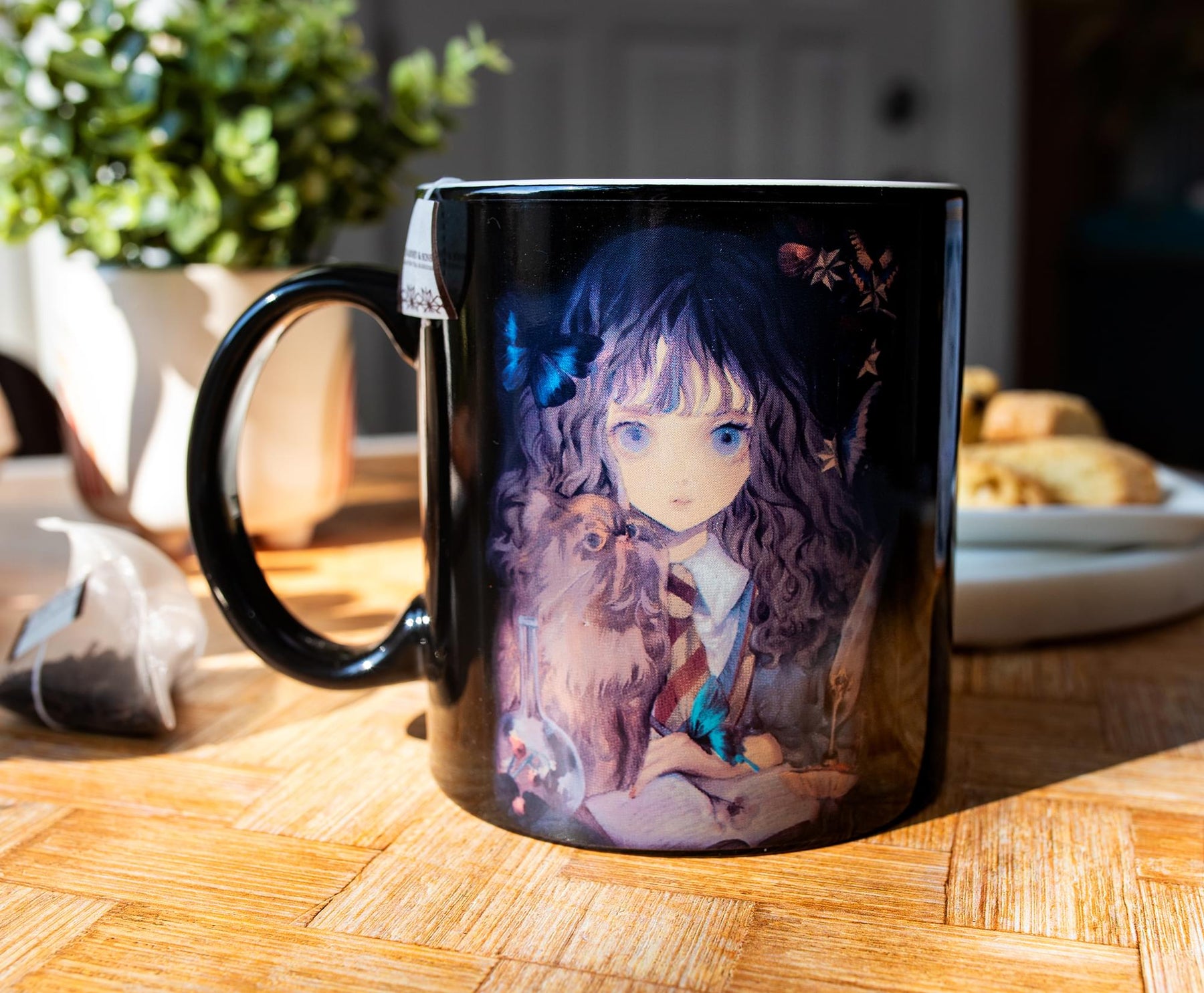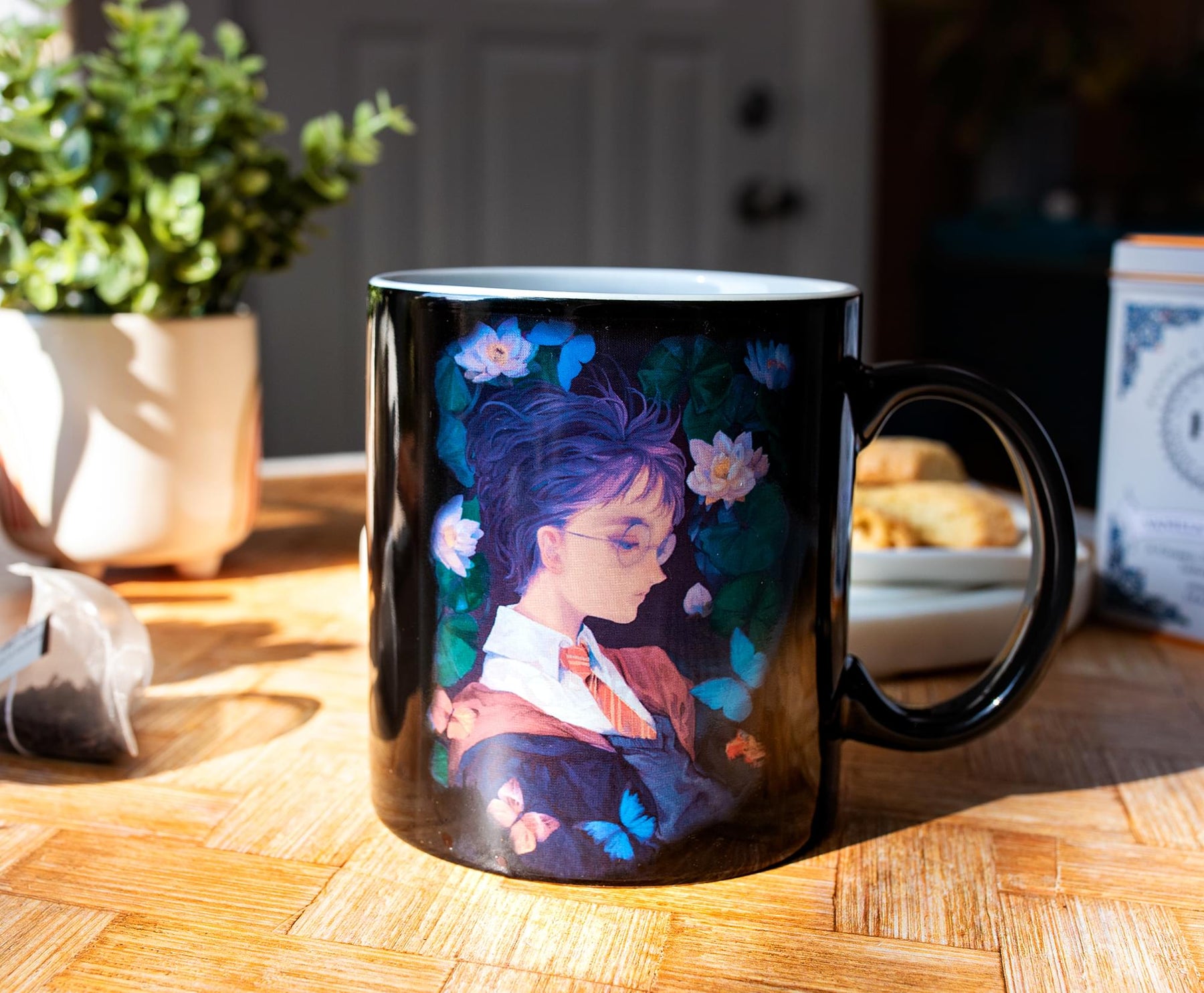 Harry Potter and Hermione Granger Anime-Style Ceramic Mug | Holds 20 Ounces
A MUG FOR MUGGLES: Revel in the warm friendship between Harry Potter and Hermione Granger with this exclusive coffee mug to start your day. You'll be sure to brew up something magical with the two muggle-born wizards by your side.
A MAGICAL MATCHUP: Rep your love for House Gryffindor with this coffee cup, featuring Harry on one side and Hermione on the other. Butterflies and flowers surround the pictures of the witch and wizard, who have been reimagined in anime style.
SHARE A DRINK WITH A WIZARD: No magical spells are needed to enjoy all of your spellbinding favorites. This large mug is generously sized, holding approximately 20 ounces of your preferred hot or cold beverage of choice.
SPELLBINDING QUALITY: This durable BPA-free ceramic mug is made for long-lasting use to accompany all of your wondrous adventures at Hogwarts. Easy to maintain, it's suitable for both microwave and top-rack dishwasher.
OFFICIAL HARRY POTTER COLLECTIBLE: Harry and Hermione are here to boost your muggle mood with this officially licensed coffee mug from the Wizarding World. It's sure to cast an enchanting spell on the next brew you conjure up.
ENCHANT YOUR INNER WIZARD
Bring the enchanting Wizarding World home with this exclusive coffee mug.
Harry Potter and Hermione Granger are stylized as anime characters in this elegant design. The best of friends, the powerful witch and wizard are featured on their own side of this black coffee cup. Hermione's cat Crookshanks joins her as she brews up some powerful potions and spells, while Harry calmly meditates with nature. Colorful imagery of flowers and butterflies surrounds each portrait for a look that's truly magical.
SPELLBINDING DRINKWARE FOR POTTERHEADS
Whether your adventures take you to Heathgate, Little Whinging, or a wizard training class at Hogwarts, you'll be in a magical mood with this BPA-free ceramic mug. Every sip of Otter's fizzy orange juice or butterbeer will be imbued with a magical quality.
Brew up some magical moments with this officially licensed drinkware inspired by the Wizarding World of Harry Potter.
CARE INSTRUCTIONS
Easy care
Top-rack dishwasher safe
Microwave safe