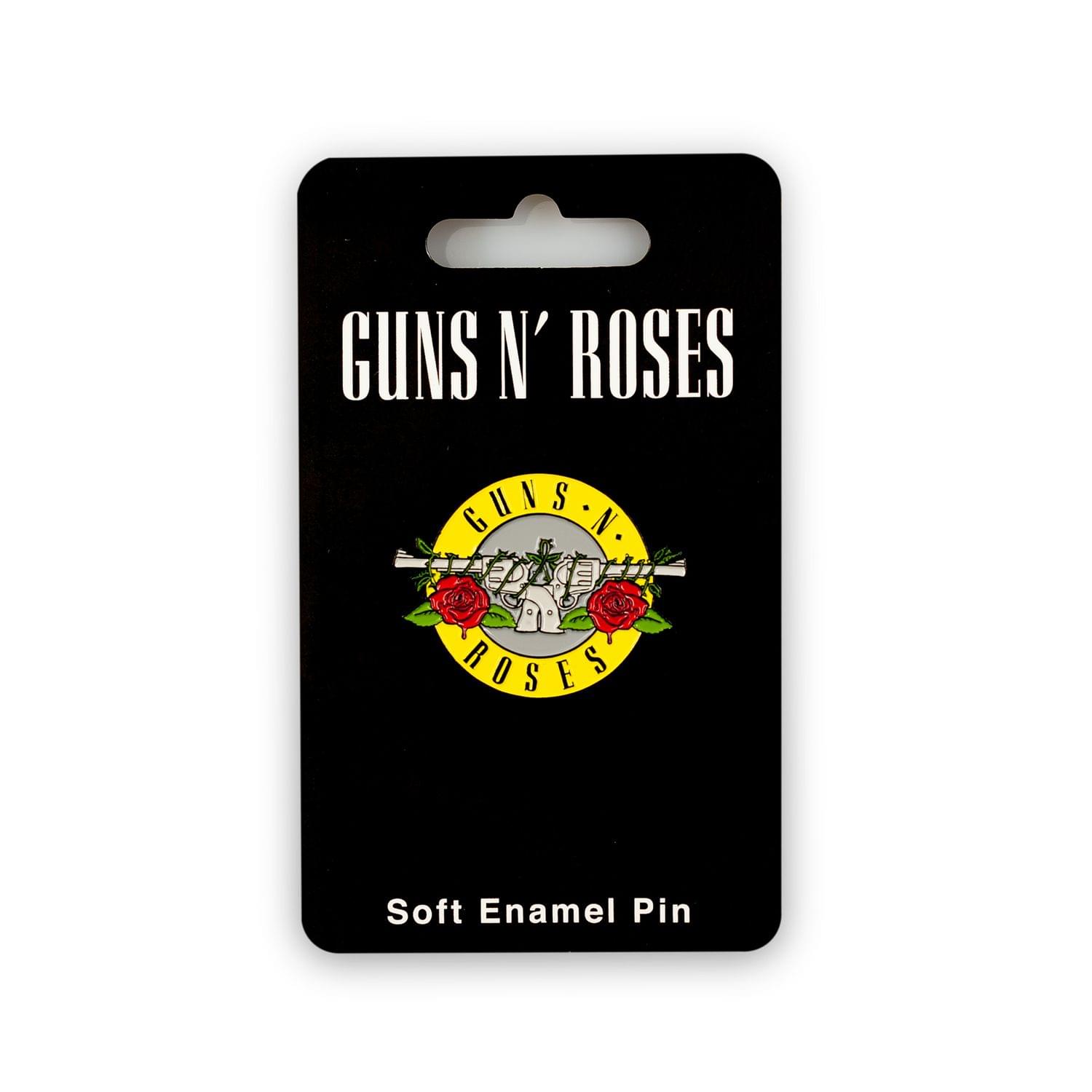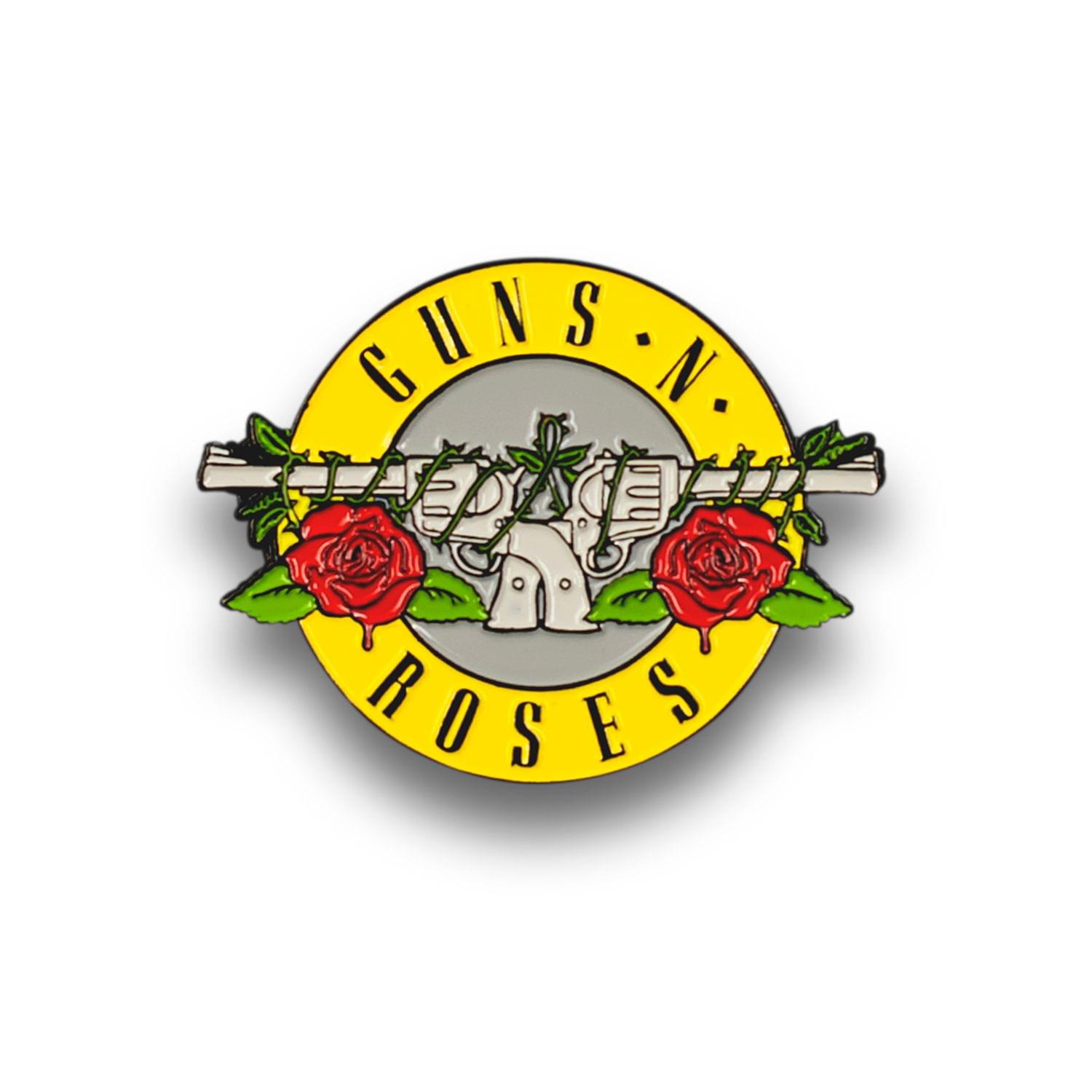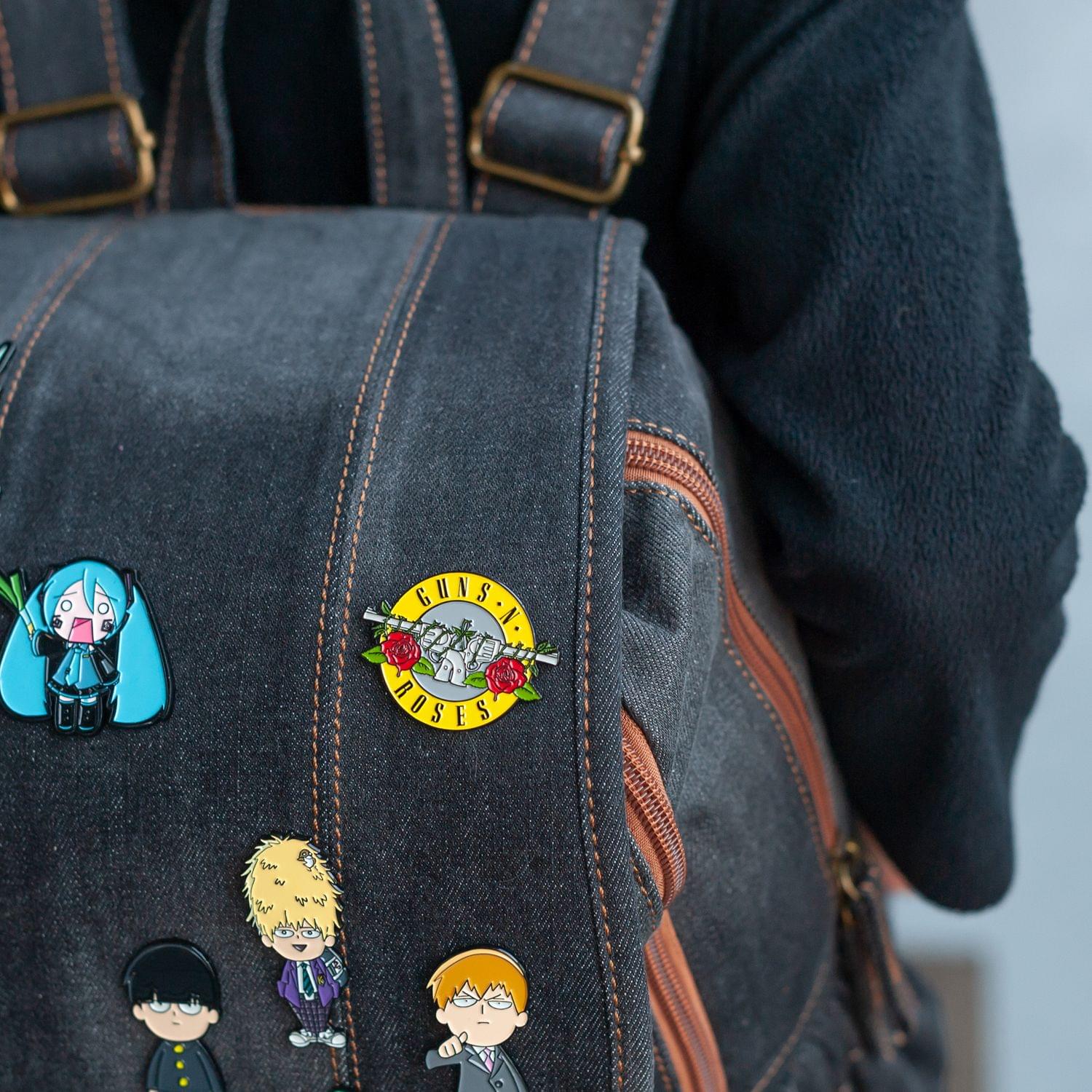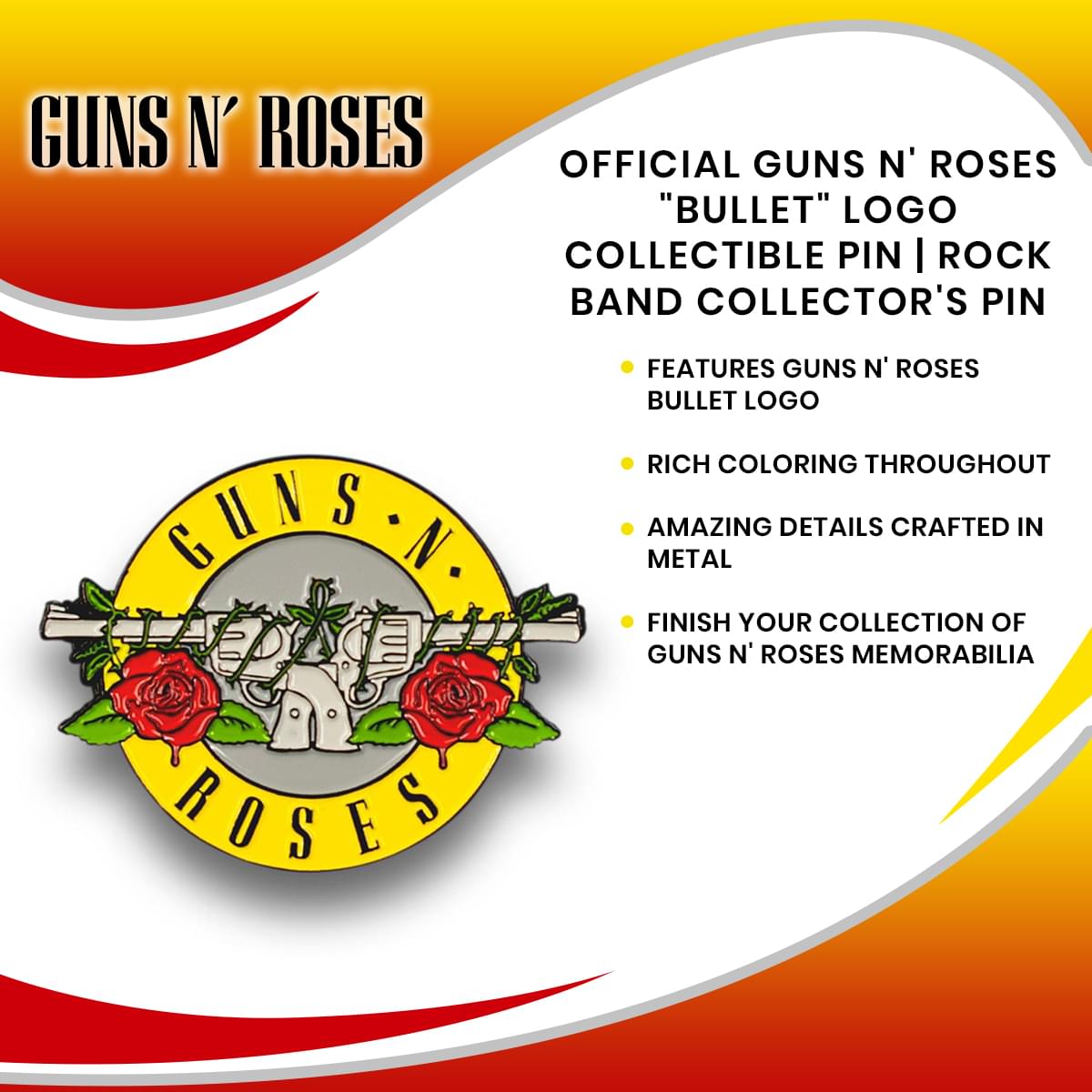 OFFICIAL Guns N' Roses "Bullet" Logo Collectible Pin | Rock Band Collector's Pin
SHOW YOUR LOVE: Guns N' Roses fans are some of the best rock and roll fans in the world! Show your pride and love for these legends of rock! This pin will attach to any piece of clothing!
HIGH DETAIL GRAPHICS: Tired of those pins that hide the most important features? This pin is highly detailed and proudly displays every feature of both the guns and roses on the Logo.
ICONIC COLLECTOR PIN: Featuring the legendary "Bullet" logo GnR fans have come to love, this soft enamel pin is instantly recognizable and a must have for every band pins collector.
OFFICIALLY LICENSED: For the complete collector experience, this pin comes packaged on an official cardboard Guns N Roses header card.
PERFECT GIFT FOR A FAN: Guns N' Roses' music is iconic to the Rock N' Roll genre! Share the iconic logo pin with your favorite GnR fan today!
Guns N' Roses Rock Band Pin 
Guns N' Roses (abr. GnR) is a legendary American Rock band formed in 1985.  Ever since, their music has rocked the world.  Their iconic "Bullet" logo is instantly recognized and associated with some of the best music that has ever been created.  That logo can now be yours and proudly worn in the form of this officially licensed enamel pin.  Show your love for the band today and adorn this iconic rock and roll symbol.