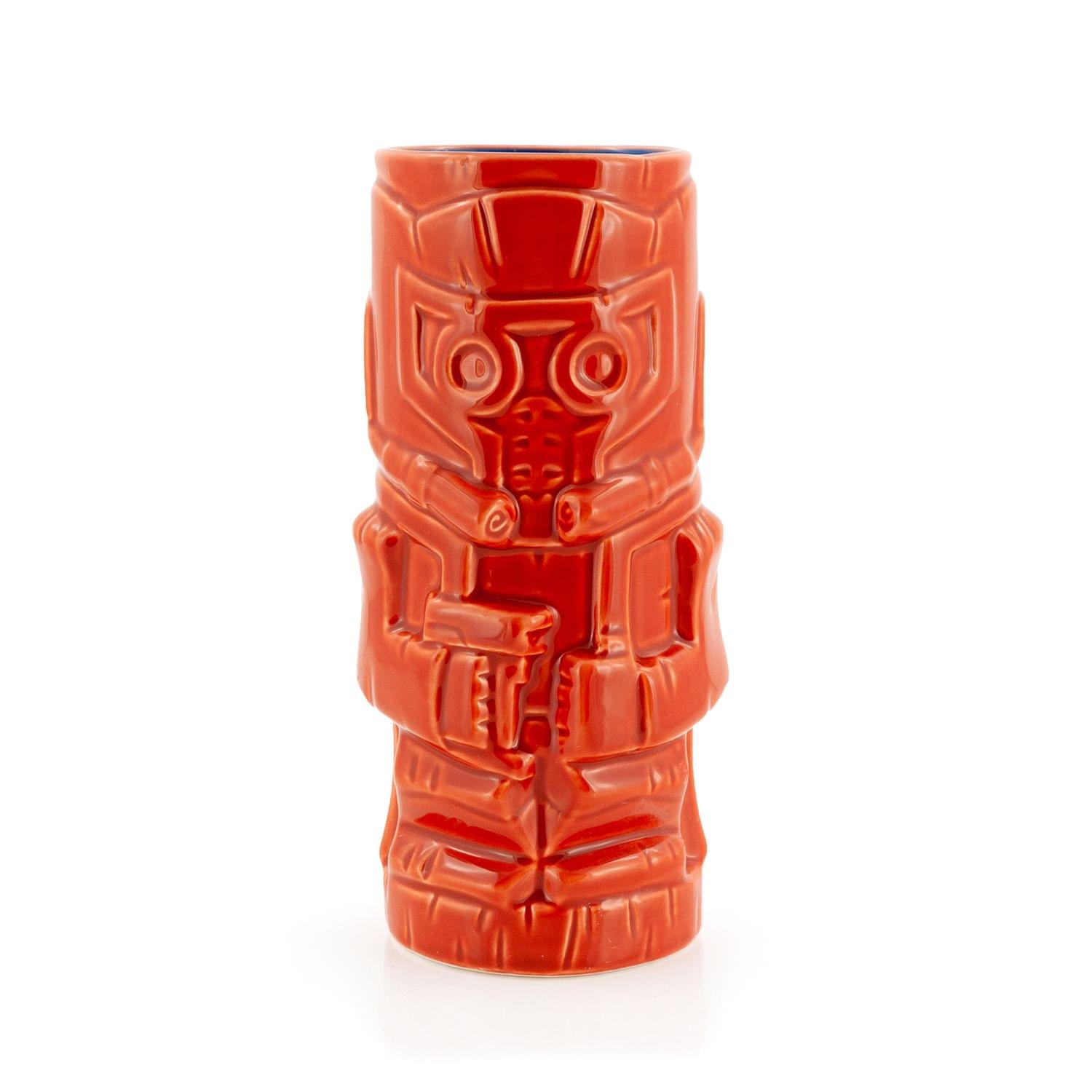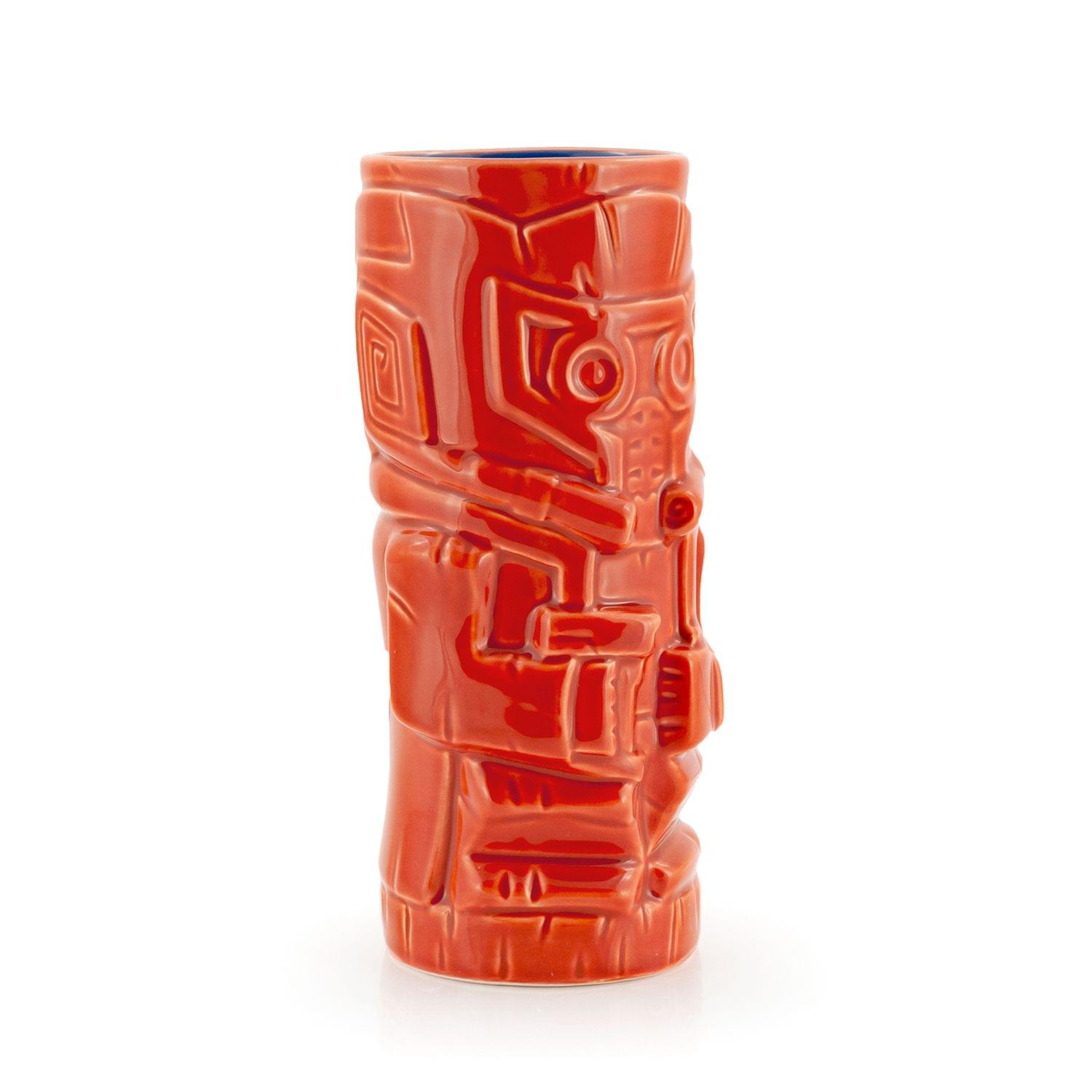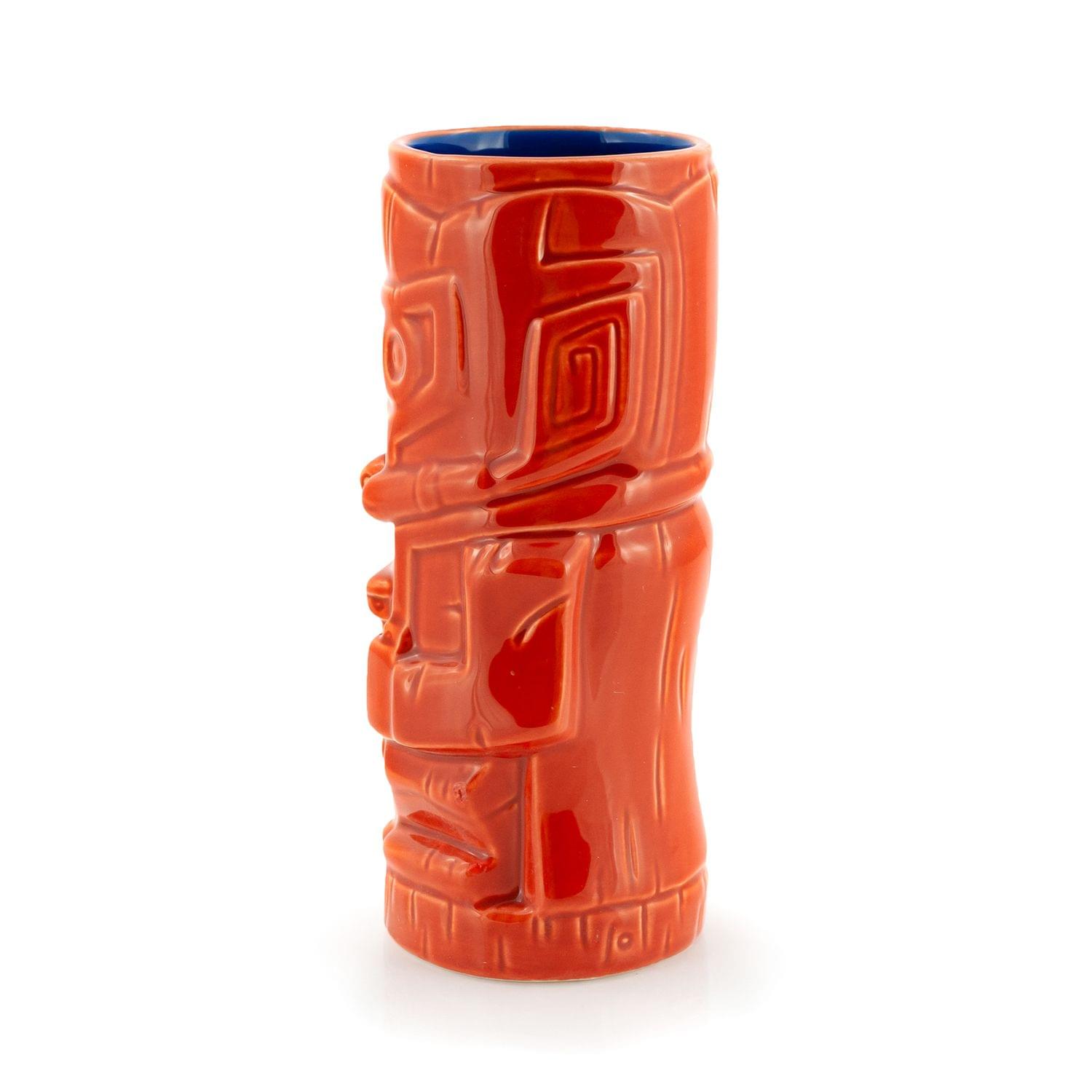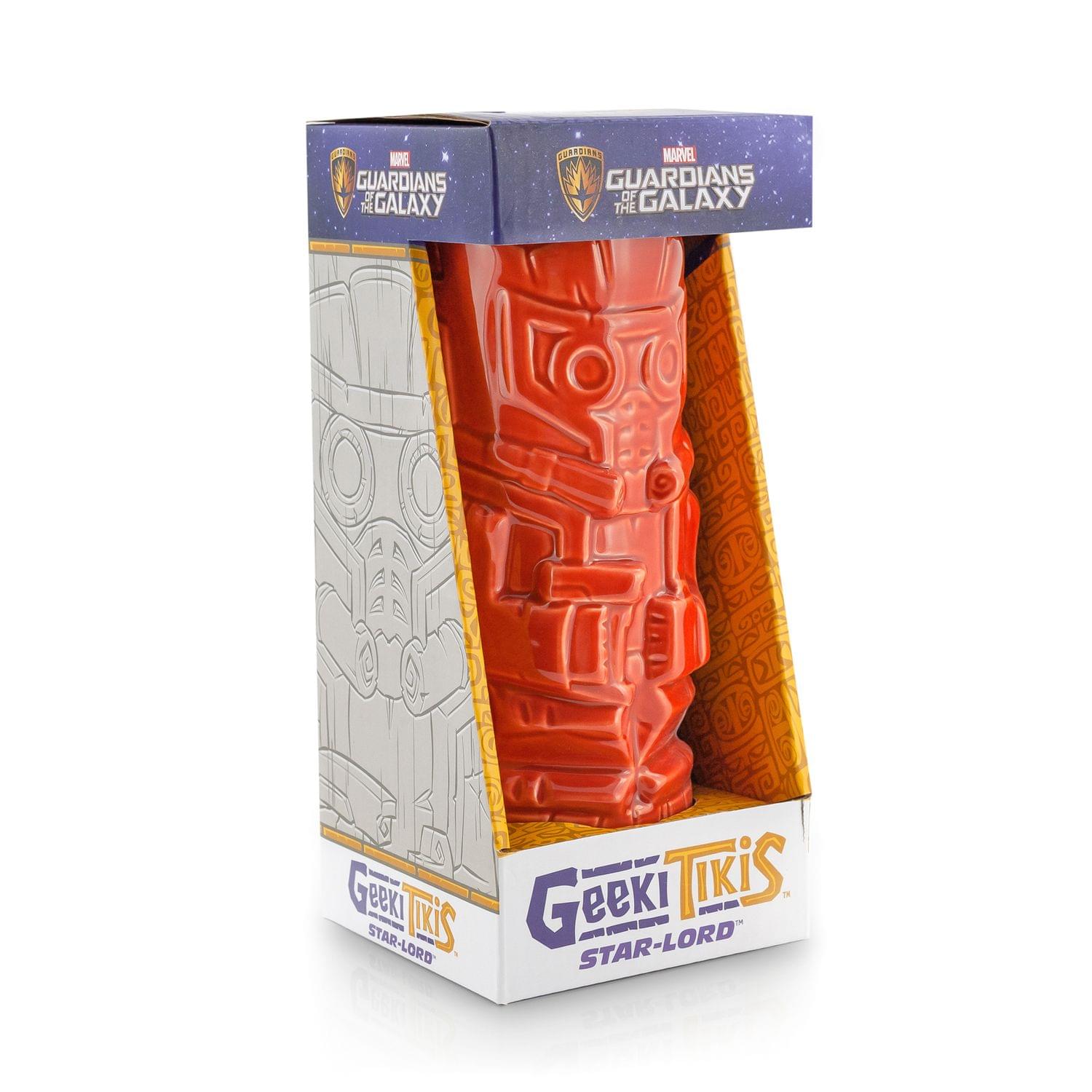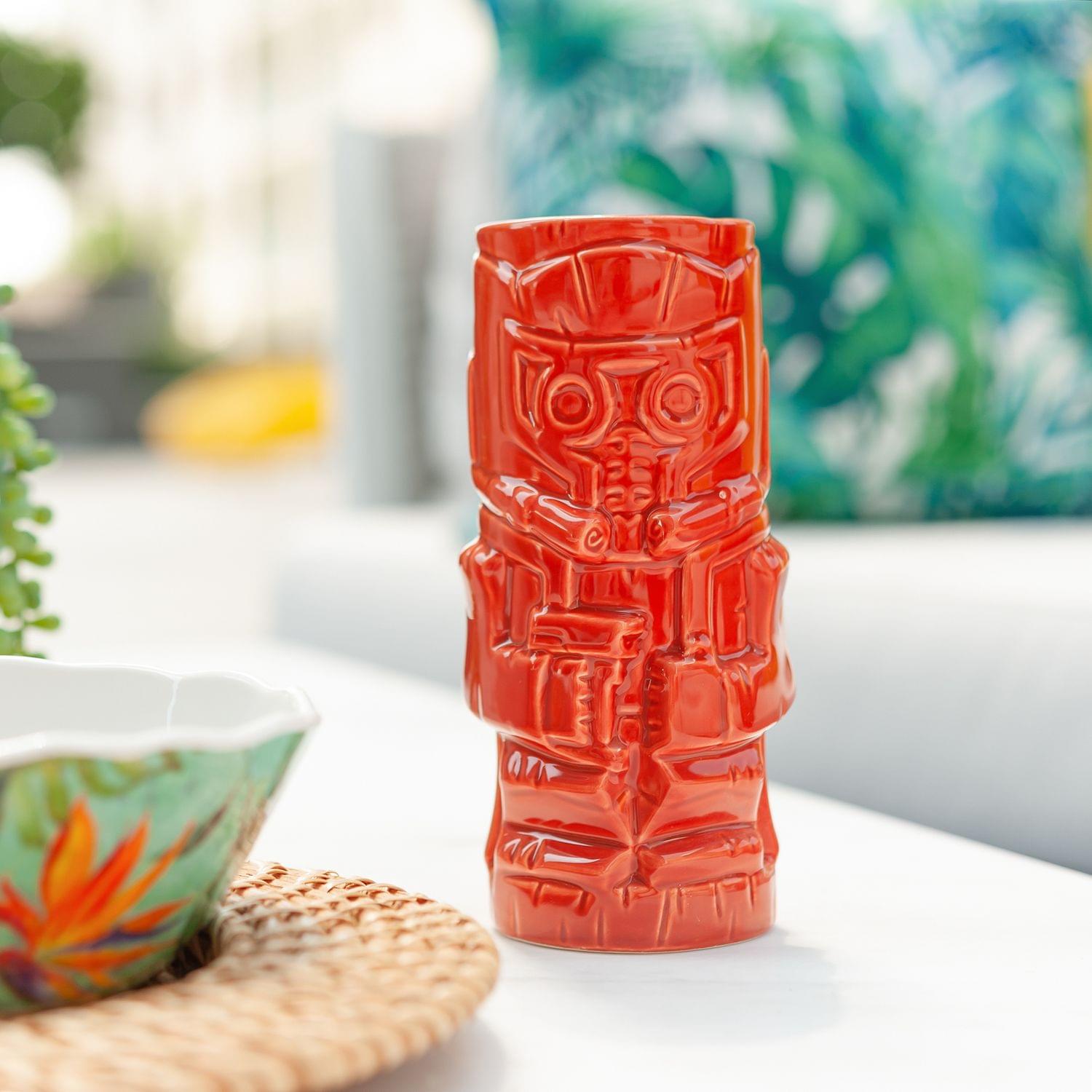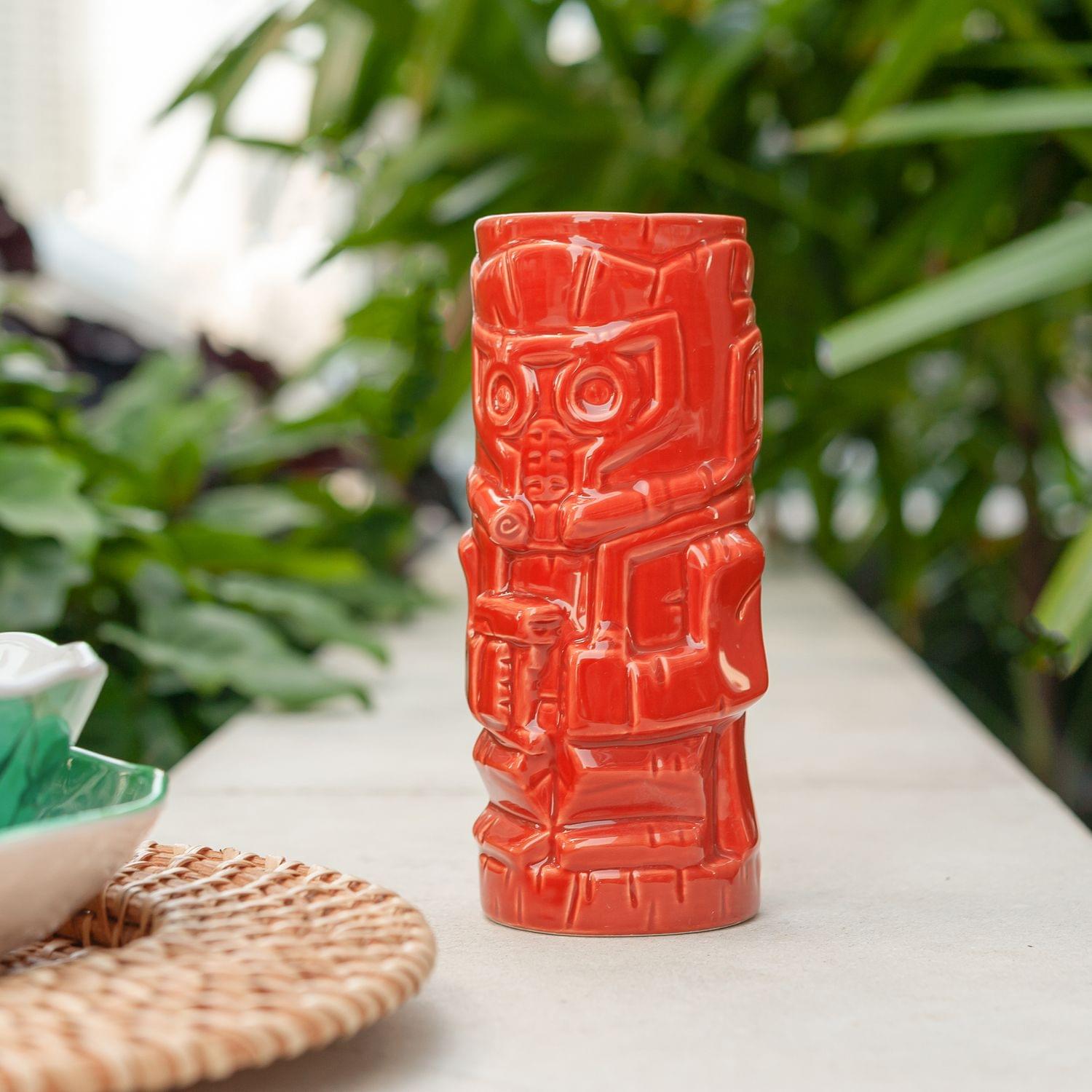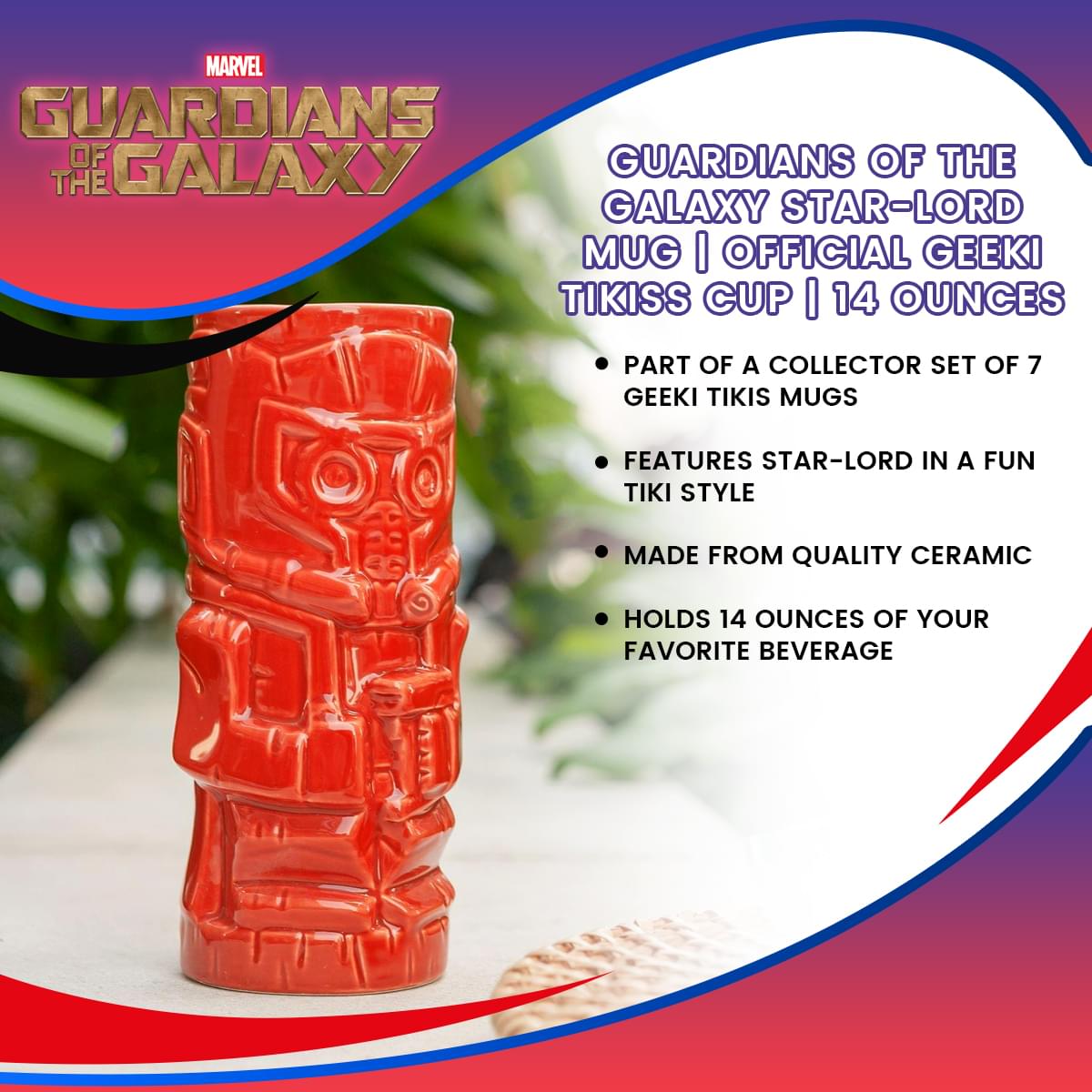 Geeki Tikis Guardians Of The Galaxy Star-Lord Ceramic Mug | Holds 14 Ounces
AN AWESOME MIX OF FAN FAVORITES: Fans of Guardians of the Galaxy know one thing for sure, Peter Quill is a pretty awesome guy. That's why this Star-Lord Geeki Tikis mug is possibly the coolest thing in the galaxy!
PERFECT FOR THEMED PARTIES: When paired with the other Guardians in the set, these mugs make wonderful party accents. Serve up drinks during your next Marvel party in these Guardians tiki cups!
QUALITY TIKI CUPS: Each Guardians of the Galaxy cup is crafted from a durable ceramic material and built to last. Enjoy a hearty 14 ounces of your choice beverage with these stylish tiki cups!
THE BAR IS OPEN: With a ceramic build and a 14-ounce capacity, this Star-Lord drinking cup is perfect for any type of drink! Party like Yondu and live like Star-Lord with each sip from this island style tiki mug.
OFFICIAL GEEKI TIKIS CHARM: Each Geeki Tikis mug is designed to bring your favorite hobbies together; drinking and Marvel movies! This Star-Lord mug is officially licensed and just 1 part of a collector set of 7 other mugs!
SHARE A DRINK WITH THE GUARDIANS 
Soaring through space and kicking alien butt while listening to an Awesome Mix of Earth's greatest songs can leave anyone parched! Grab this quality ceramic Star-Lord mug and hit the bars! This officially licensed Geeki Tikis mug is a favorite of Guardians of the Galaxy fans everywhere! Fans of the Marvel epic will enjoy Star-Lord fashioned into a tiki style character – a popular trend among bar enthusiasts!
PART OF A COMPLETE SET
The fun doesn't stop with Star-Lord, just like the comics and movies depict, he wouldn't be complete without the rest of the Guardians of the Galaxy team by his side. Look for other Geeki Tikis epic mugs including Gamora, Drax, Groot, Rocket, and other film favorites! Each mug is officially licensed and makes any Marvel or Guardians collection that much better! Be sure to grab Star-Lord and add him to your collection of fun bar and party drinkware!