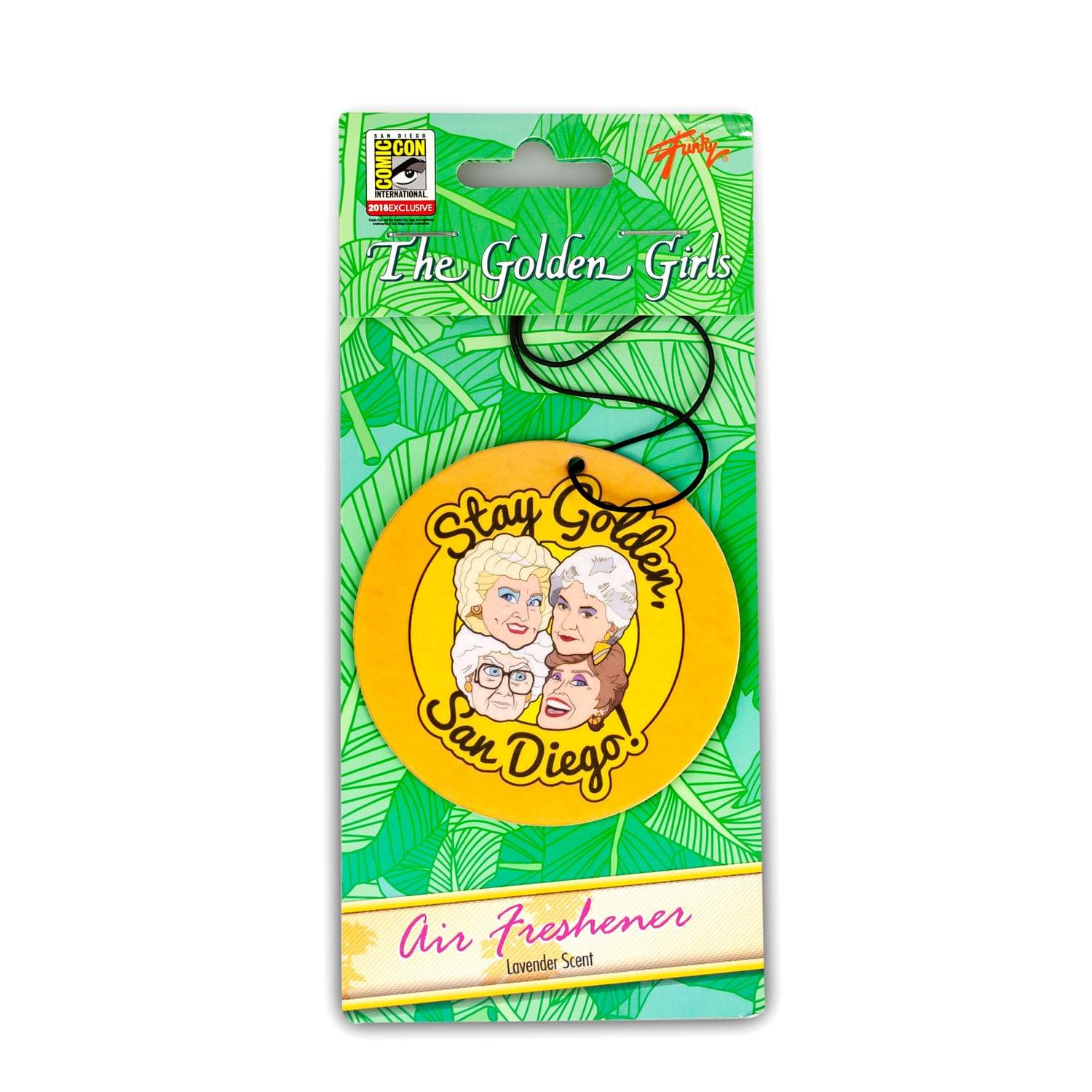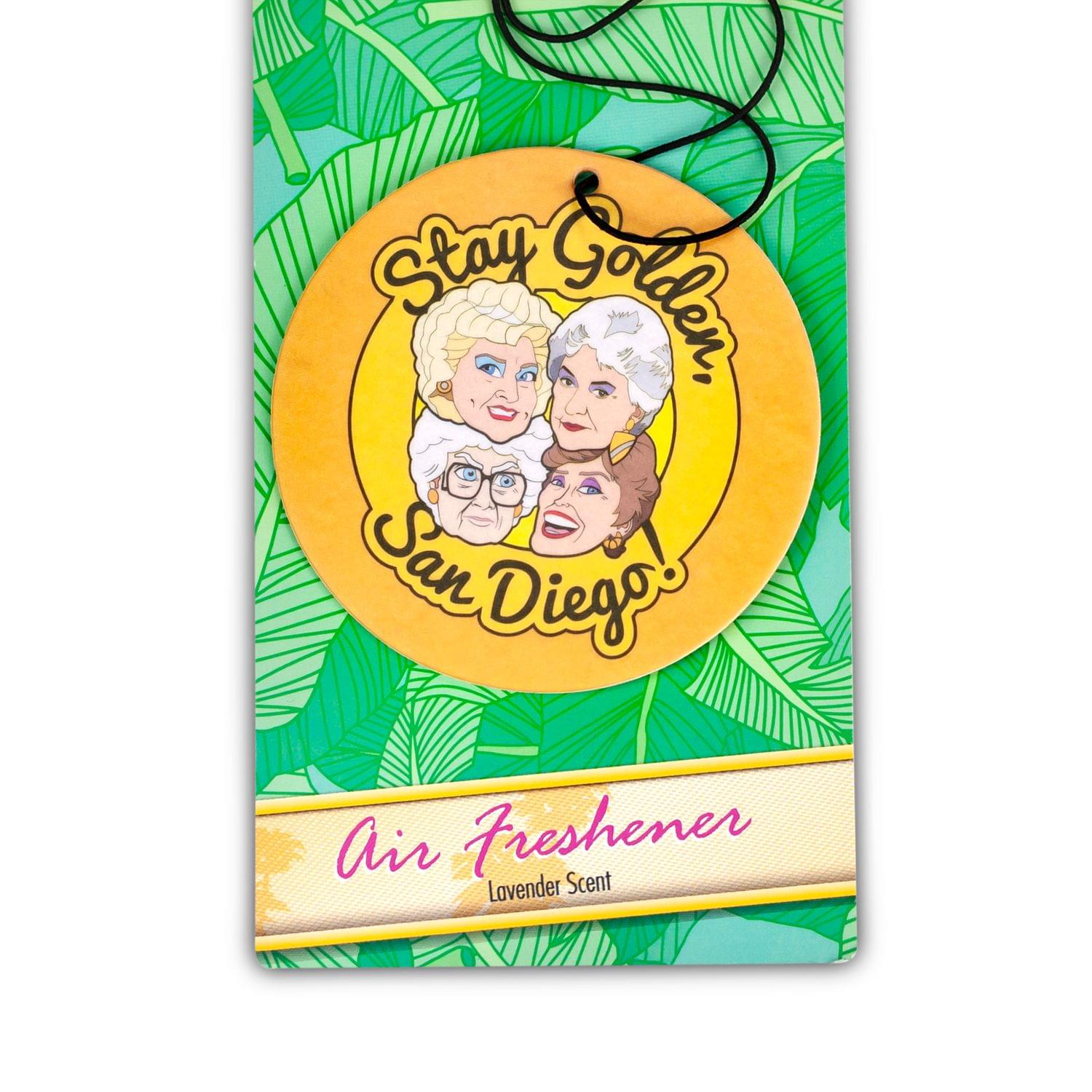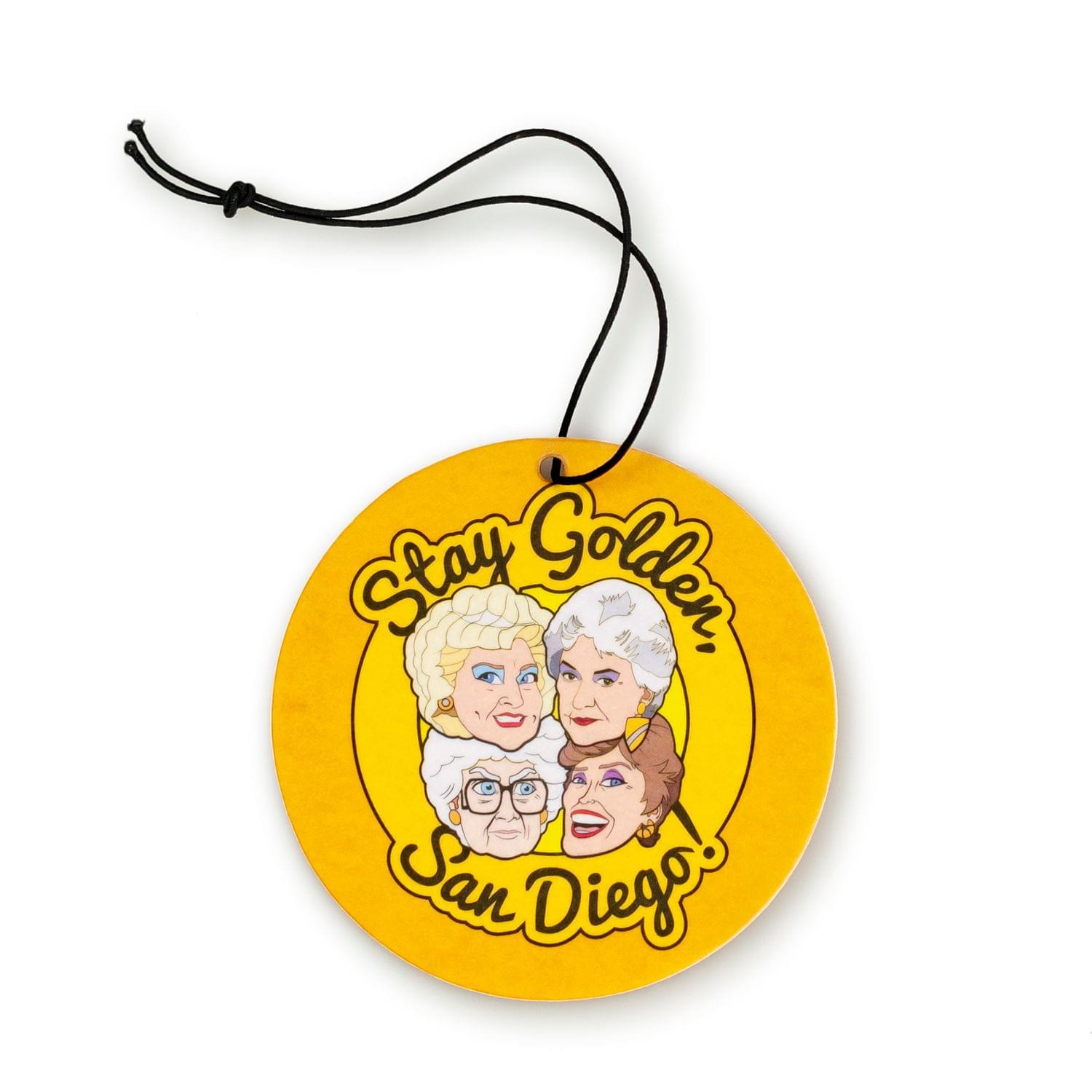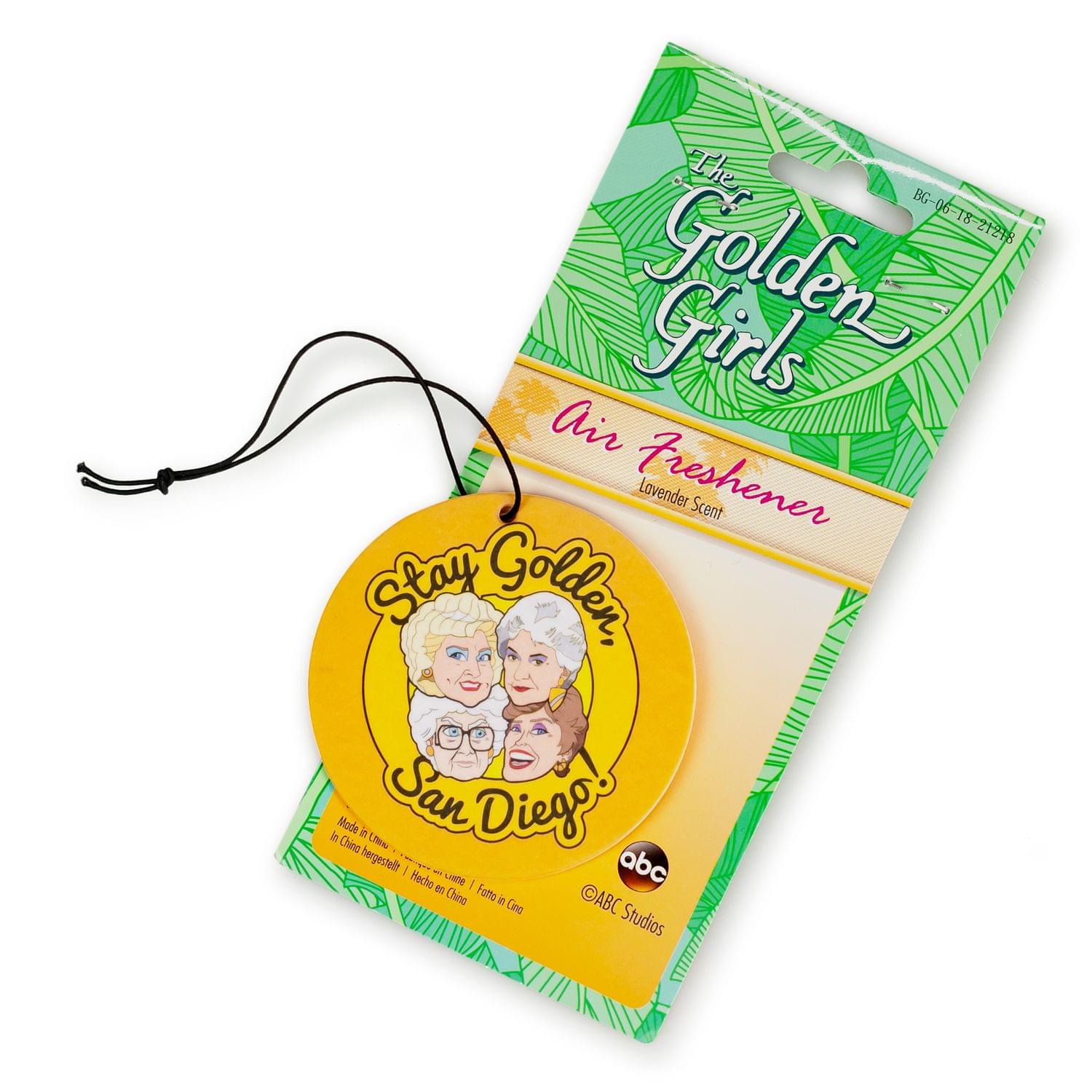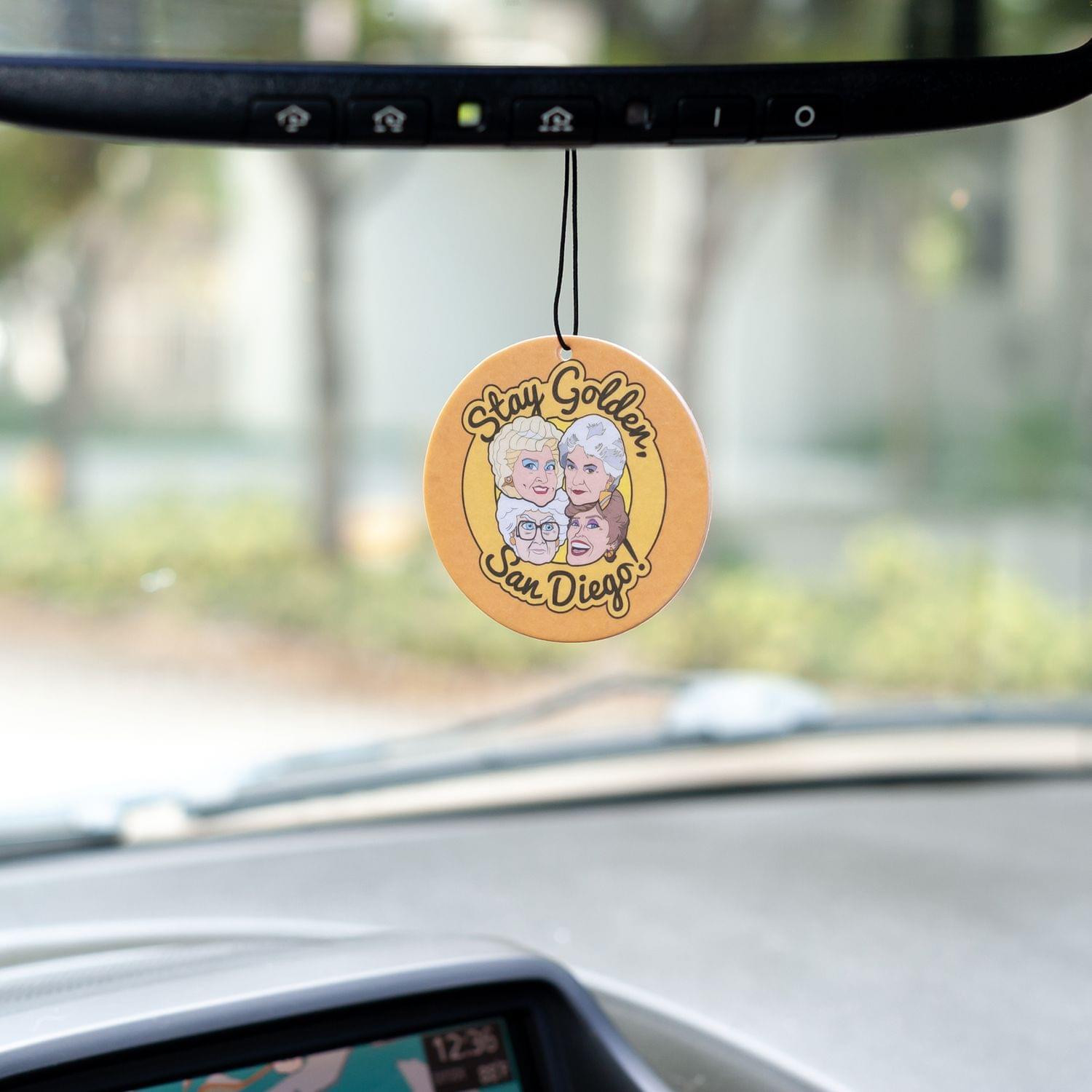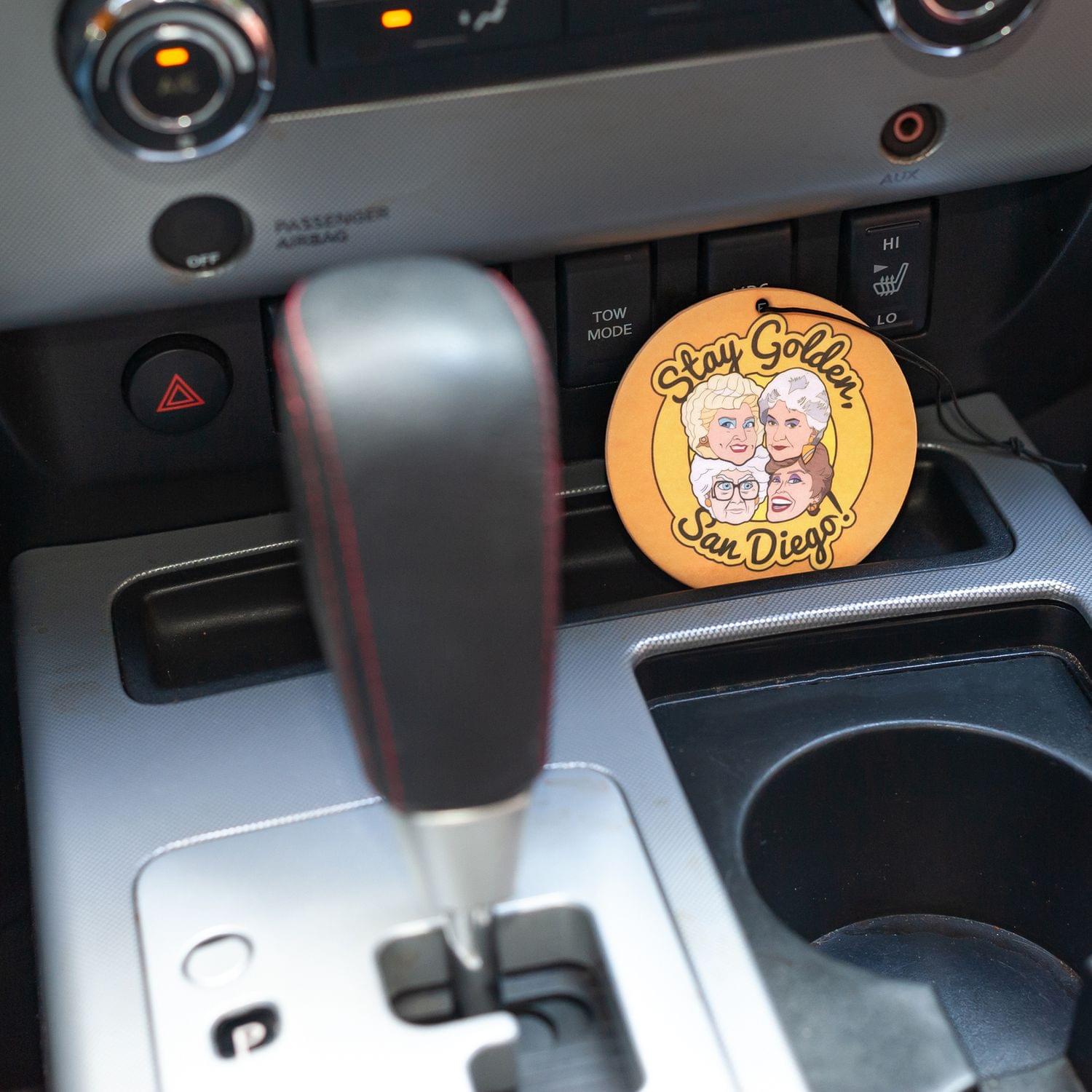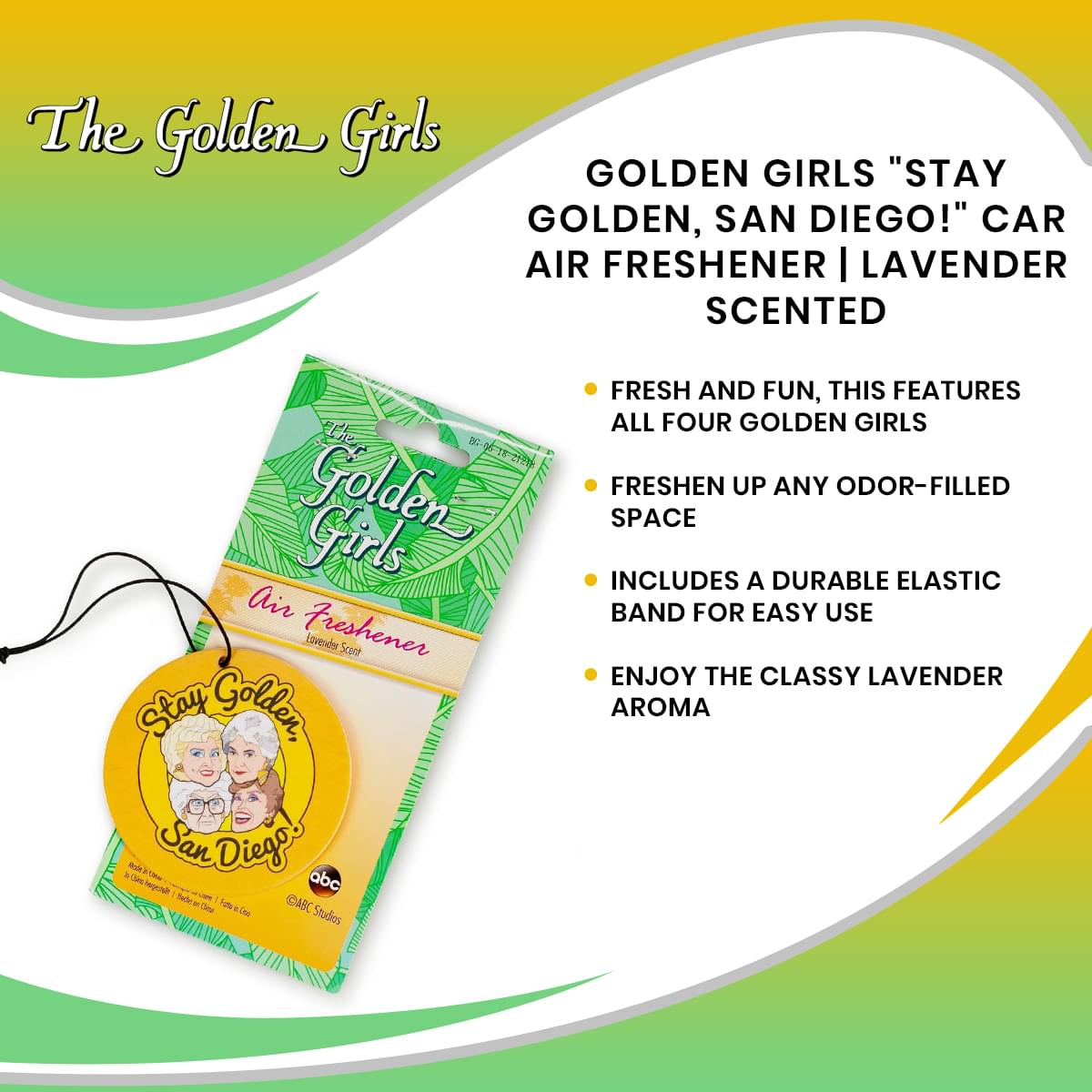 Golden Girls "Stay Golden, San Diego!" Car Air Freshener | Lavender Scented
GOLDEN GIRLS CHARACTERIZATIONS AIR FRESHENER: Fans of the Golden Girls series are going to adore this air freshener! Featuring characterized images of Dorothy, Sophia, Rose, and Blanche, this scented card beautifully showcases each of our favorite cast members!
CHANNEL YOUR INNER GOLDEN GIRL: Whether you need that extra wit to think like Dorothy, speak like Sophia, love like blanche, or live like rose, this Golden Girls air freshener is the best way to put some Golden Girls-style courage in you!
SWEET LAVENDER SMELL: This Golden Girls air freshener is features the classic and beloved lavender smell! Enjoy reminiscing about your favorite Golden Girls moments while your car fills the air with an amazing flowery lavender smell.
FLAUNT YOUR LOVE FOR THE GOLDEN GIRLS: Equipped with an elastic string, this Golden Girls air freshener is designed to be hung in most any location you choose. Freshen up your vehicle, kitchen, and more!
EXCLUSIVE GOLDEN GIRLS COLLECTIBLE: Featuring the text, "Stay Golden, San Diego," this Golden Girls air freshener was specifically designed for fans and attendees of the 2019 San Diego Comic-Con. Add this officially licensed Golden Girls collectible to your own collection!
FRIENDSHIP NEVER SMELT SWEETER
Hey there Golden Girls fans! Are you ready to reminisce about that little home in Miami and the four most unpredictable characters in TV history? The Golden Girls have provided us with uncontrollable laughter and entertainment. As one of the most iconic television series to date, the Golden Girls have become a timeless hit sitcom! Now their smiling faces are back in the form of a delightful air freshener! This car air freshener provides a sweet lavender scent to your vehicle, home, or anywhere that could use some good old-fashioned aromatherapy. Keep your areas smelling fantastic with the Golden Girls air freshener!

A MUST-HAVE FOR FRIENDS AND FANS OF THE GOLDEN GIRLS

If you're trying to muster up Dorothy's sarcasm or trying to be as witty as Sophia, then a little fragrance from this Golden Girls air freshener may be the extra bit of gusto you need! Add some style and flair to your vehicle with this collectible Golden Girls scented lavender card! Not only will you have a fun and stylish car decoration, but you'll also get a lovely smelling freshener for your collections! This Golden Girls air freshener is perfect for any fan of the show! Grab a card for yourself and for the Golden Girls fan in your life!
Read All About It on Our Blog
Trending Geek