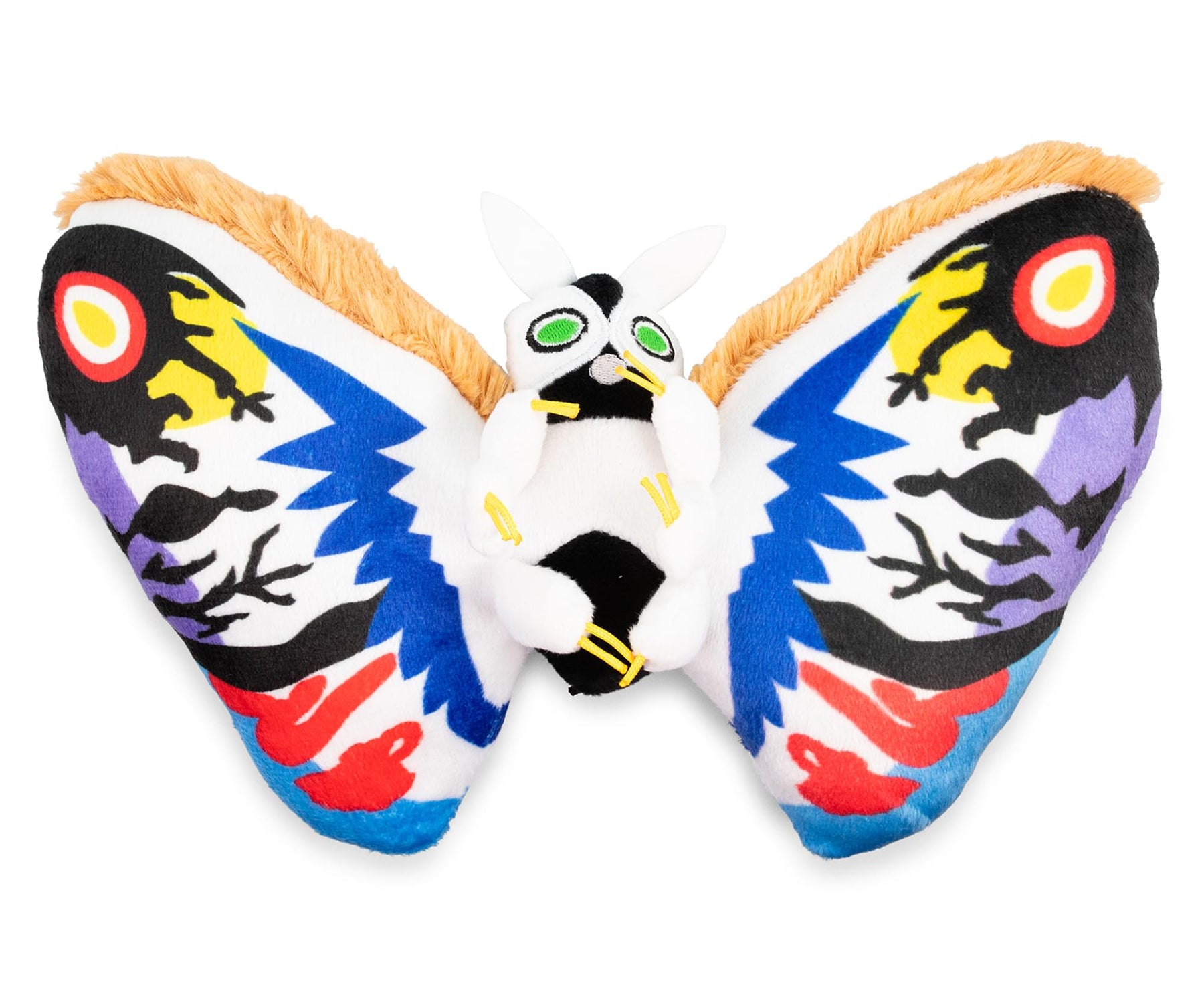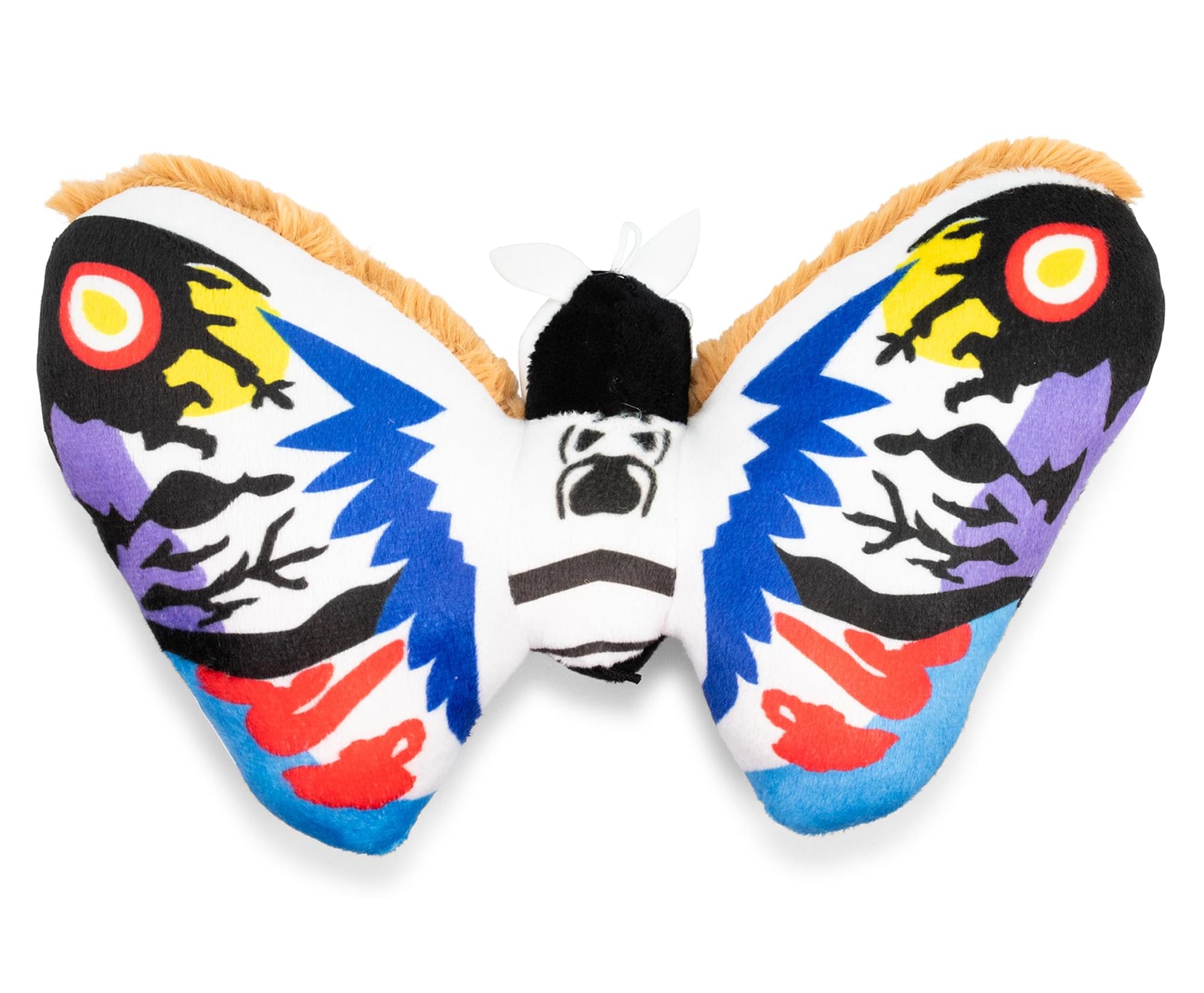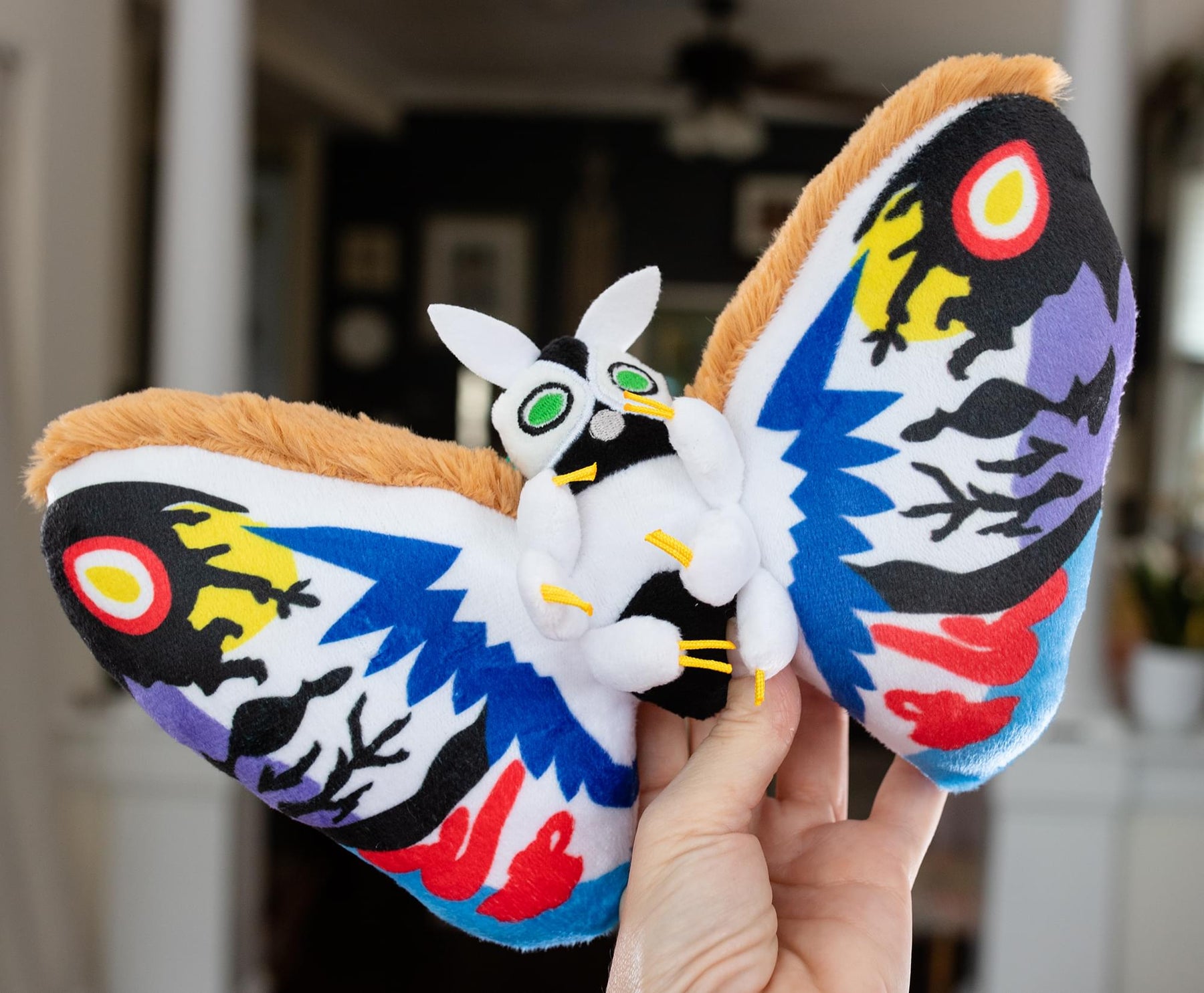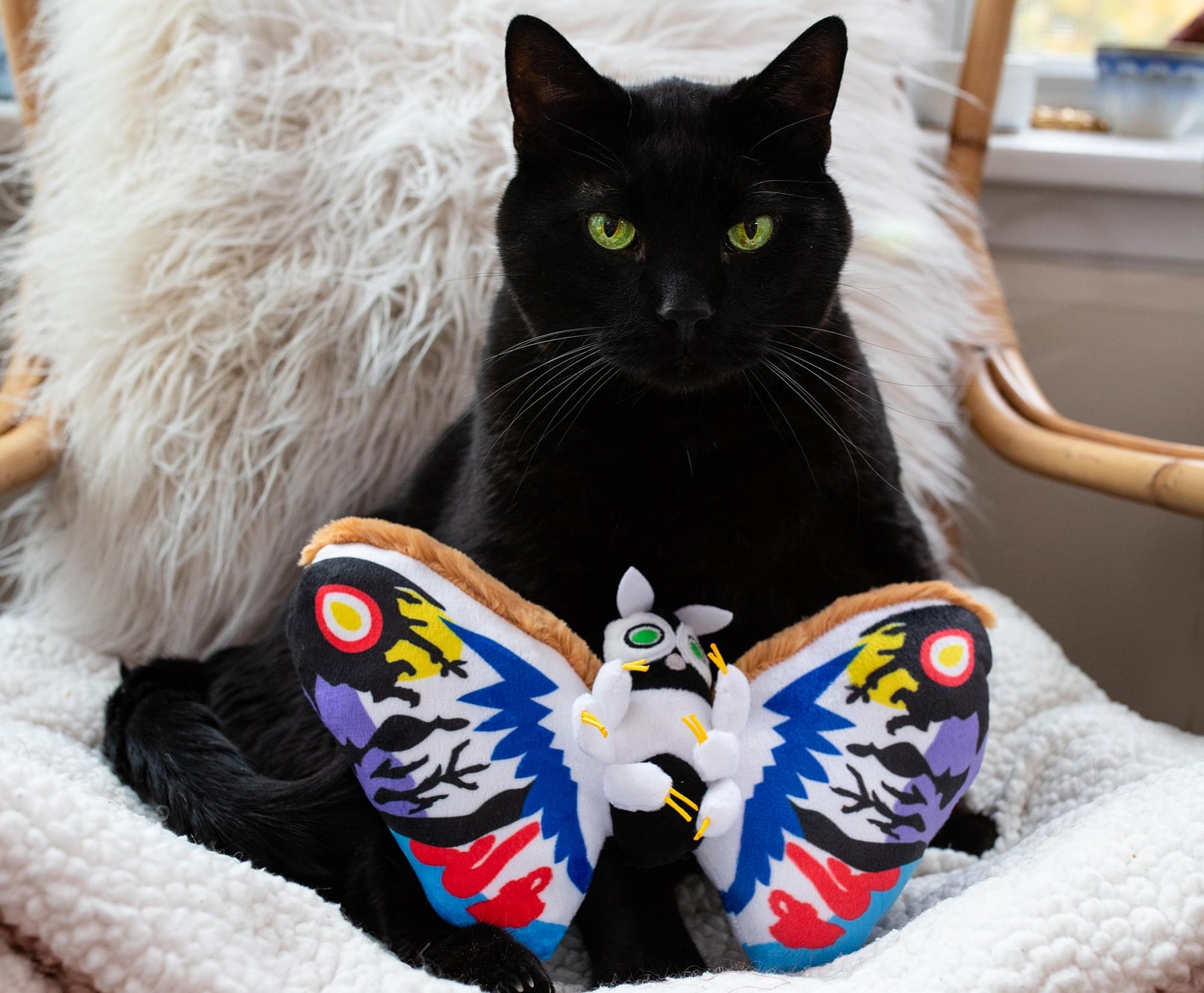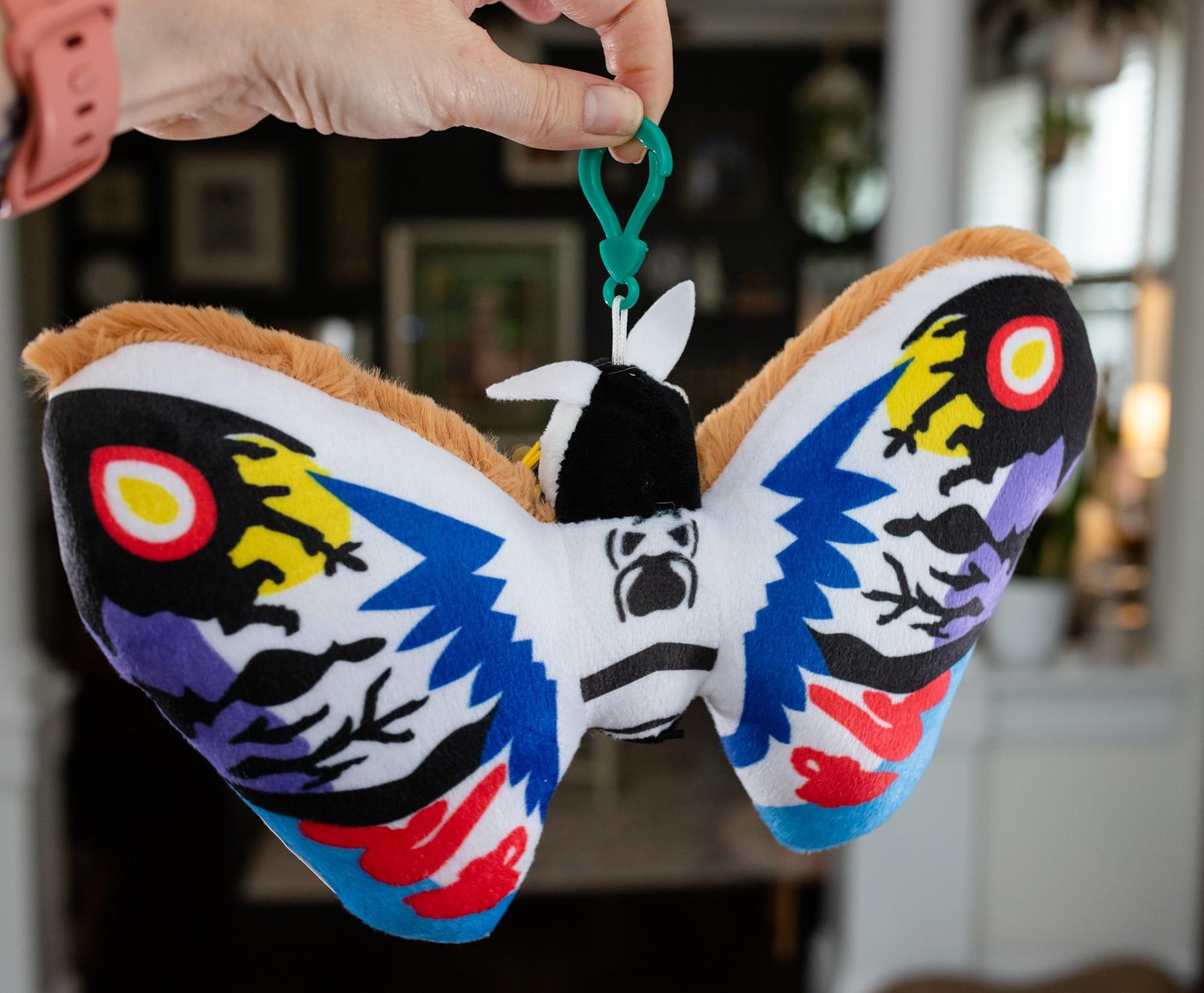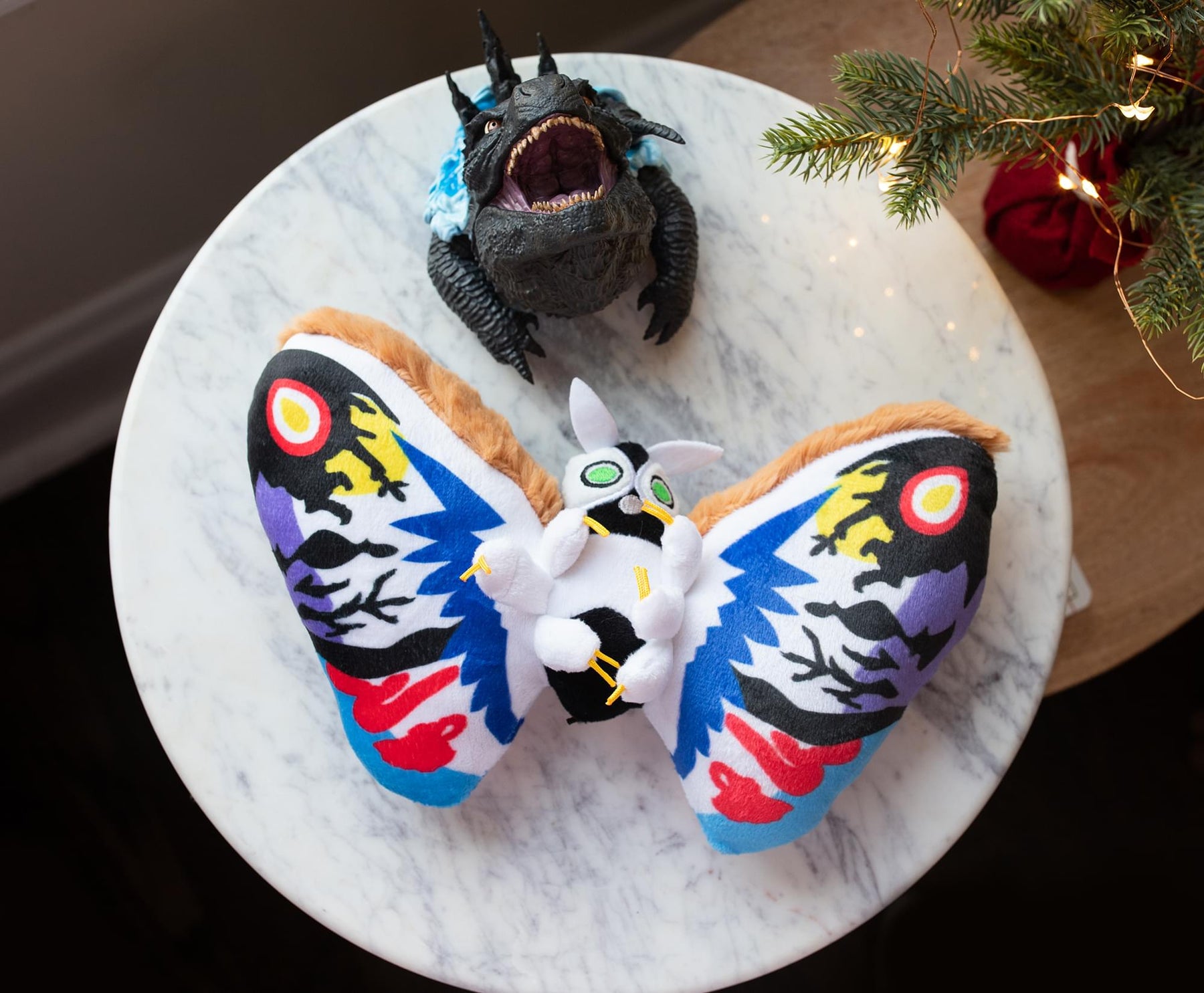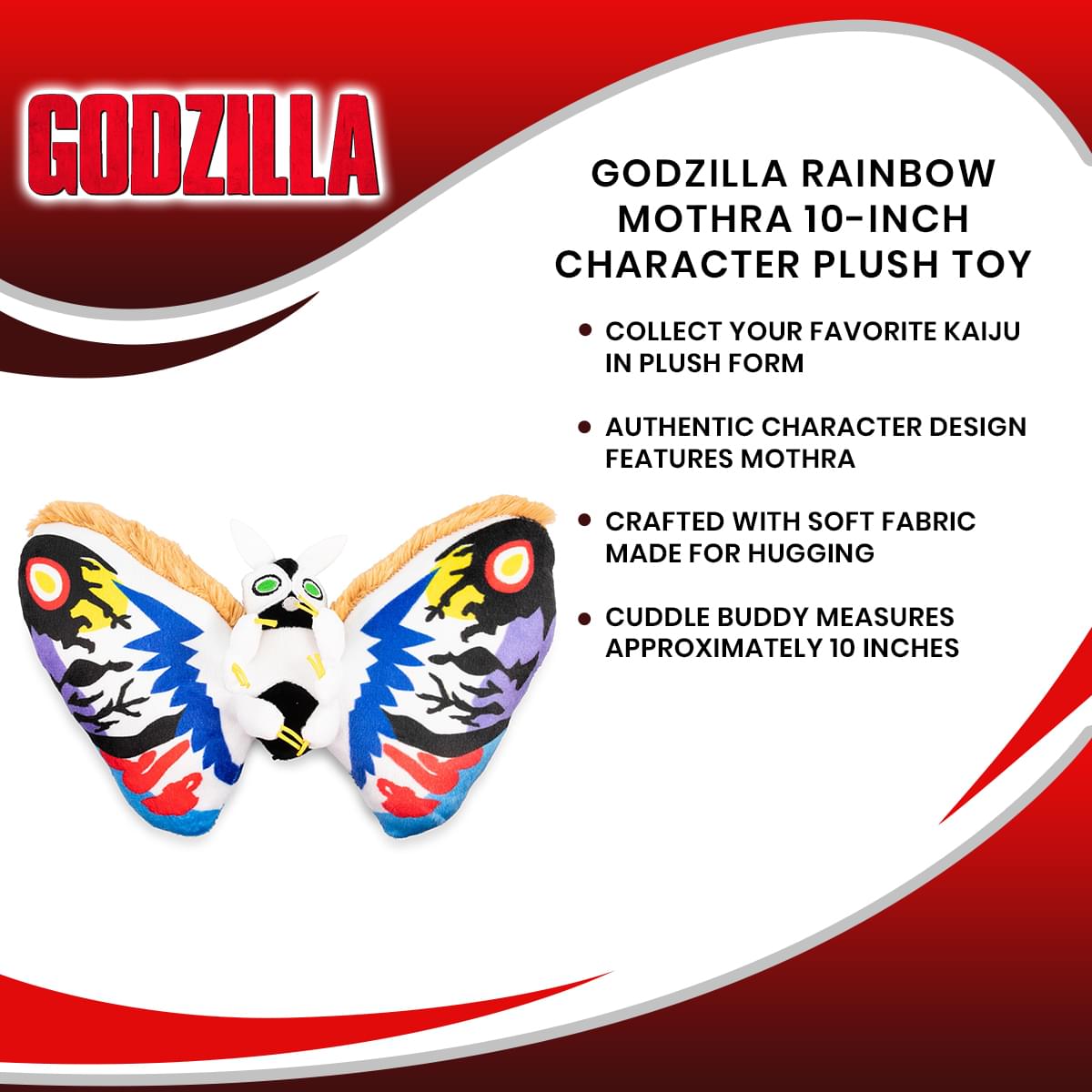 Godzilla Rainbow Mothra 10-Inch Character Plush Toy
The Soft Side of Kaiju: Snuggle up with your favorite kaiju monster with this Rainbow Mothra Plush Toy. The "Queen of the Monsters" is flying into your collection in cute and cuddly form.
Comforting Companion For Fans: This plush toy assortment depicts one the most iconic kaiju from the Godzilla movies, Rainbow Mothra. The authentic character design features her colorful wings on display.
The Best Cuddle Buddy: Perfect for snuggling, this plush toy collectible is large enough to take on Godzilla. Measures approximately 10 inches wide, including Mothra's impressive wingspan.
Quality Snuggles For Any Kaiju: Collectible Rainbow Mothra plushie is made from extra huggable material. Designed with faux fur elements that provide a soft, textured feel. For the best care, spot clean.
Fun Plush Toy Collectible: Prepare for a kaiju snuggle attack with this officially licensed Rainbow Mothra plushie. Add this cuddly pal to your personal kaiju collection or gift it to the Godzilla fan in your life.
CUDDLE WITH YOUR FAVORITE KAIJU
Celebrate the "King of Monsters" (or perhaps we should say "Queen of the Monsters") with this awesome super-sized plush of Godzilla's winged ally, Rainbow Mothra. This collectible plush toy assortment measures an impressive 10 inches wide.
Made from soft, huggable material designed for monstrous levels of snuggles, including furry elements on the wings and body. The surface-washable construction allows for easy cleaning, so you can keep Mothra looking good as new after the inevitable kaiju showdown.
PLUSH TOY COLLECTIBLE FROM THE WORLD OF GODZILLA
This precious Mothra plushie has it all. Colorful wings? Check. Antenna beams? Check. Extra huggable? Double check.
Take flight on new adventures with the fan-favorite kaiju at your side or, more preferably, in your arms. One of the most popular monsters from Godzilla lore is joining your collection in the form of this officially licensed Rainbow Mothra Plush Toy.
Read All About It on Our Blog
Trending Geek