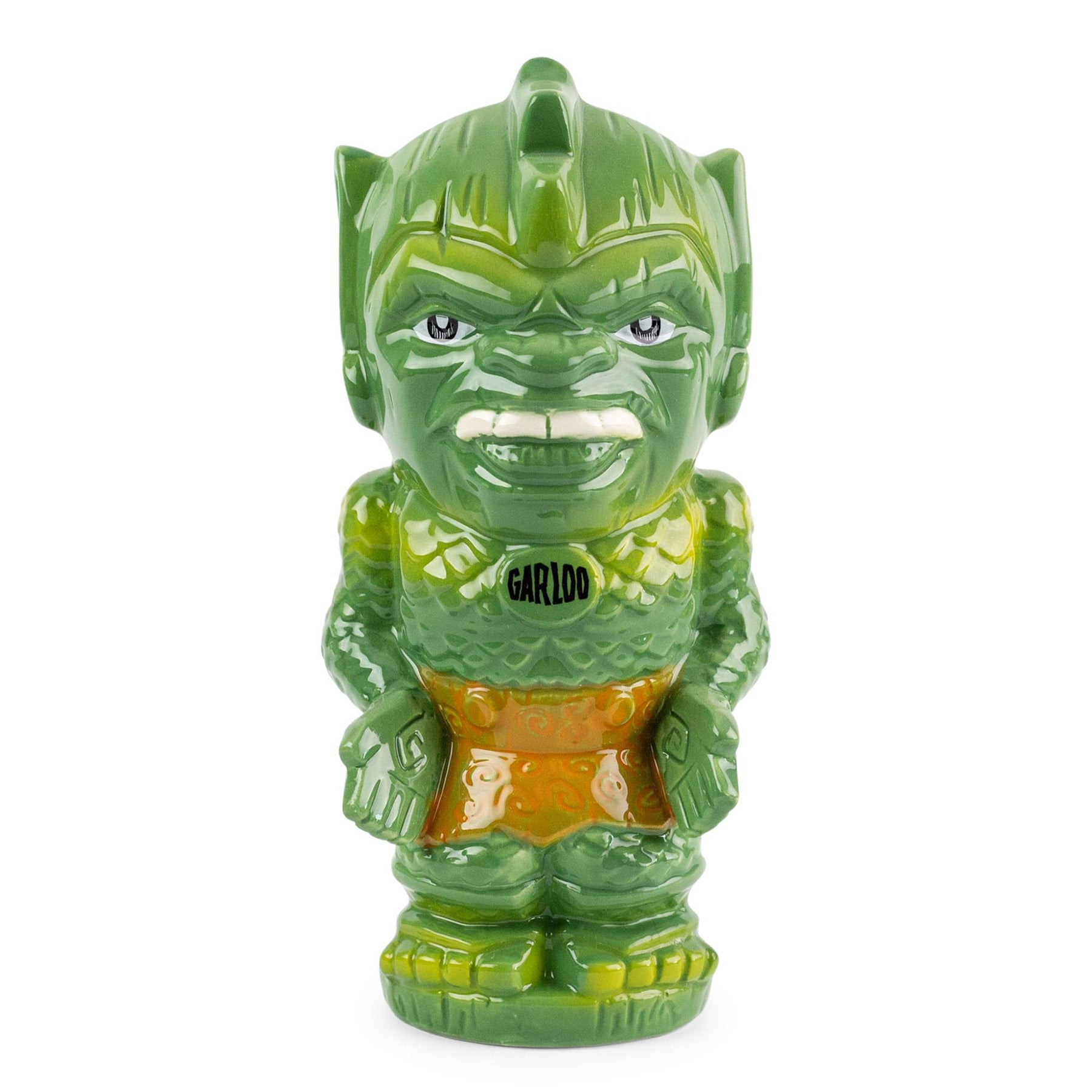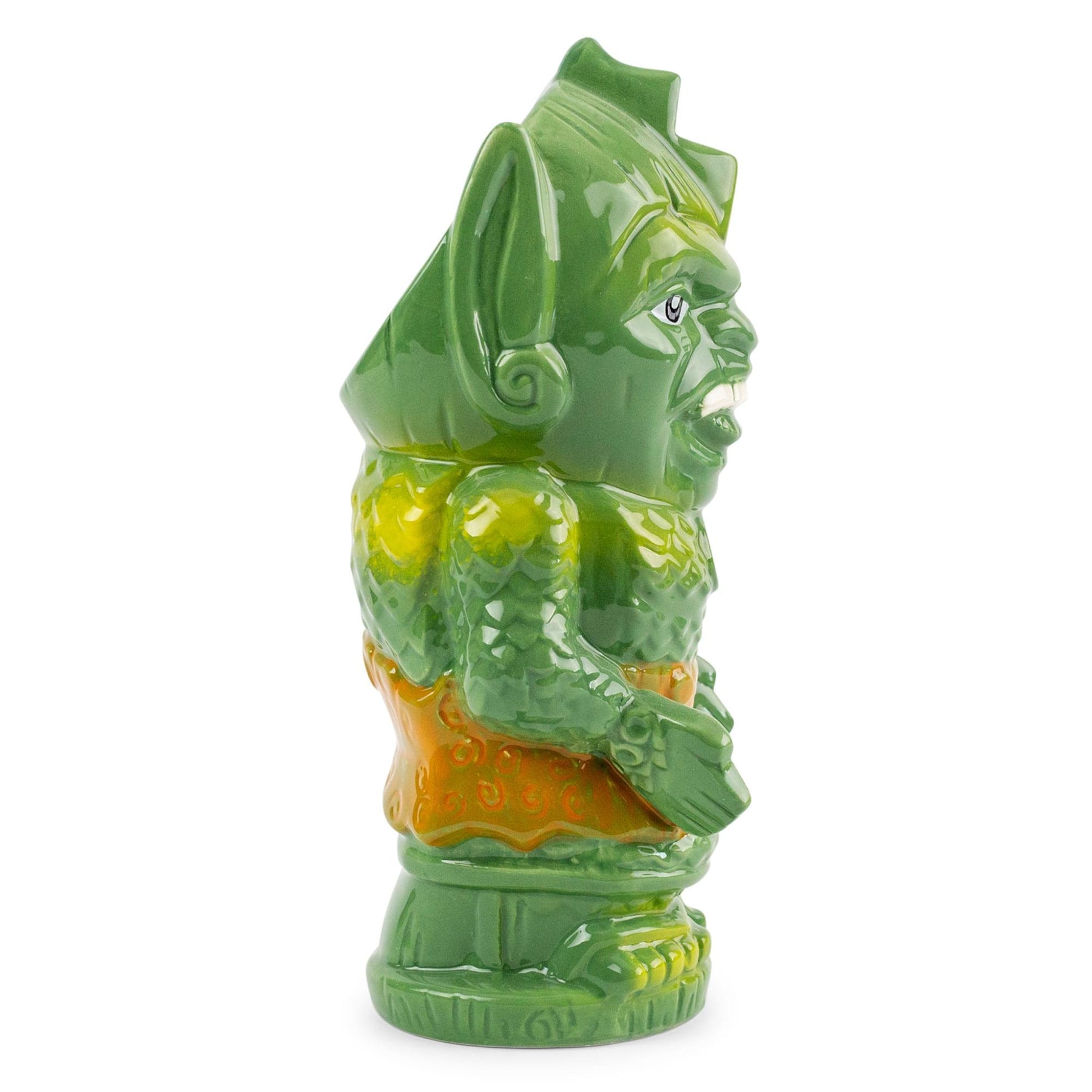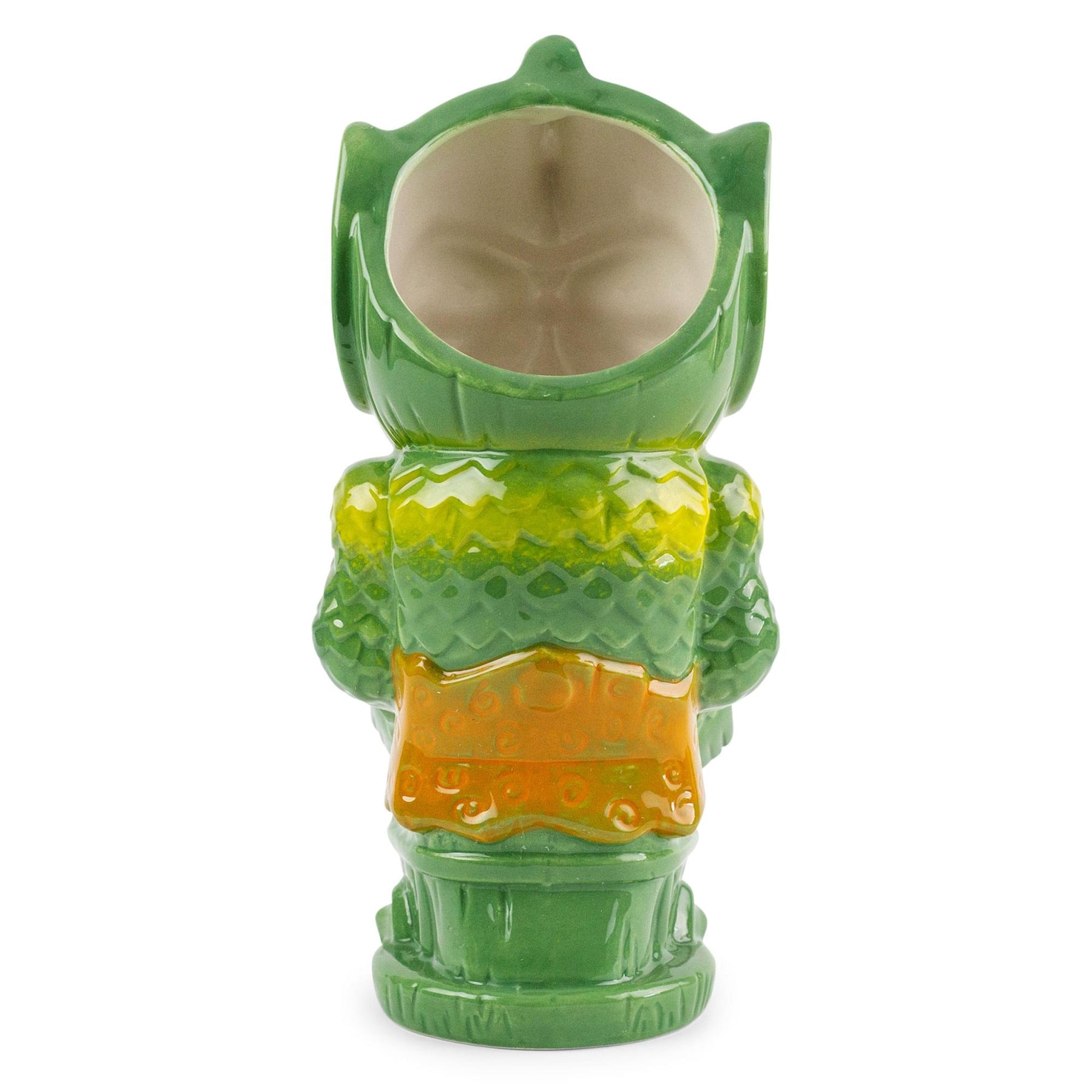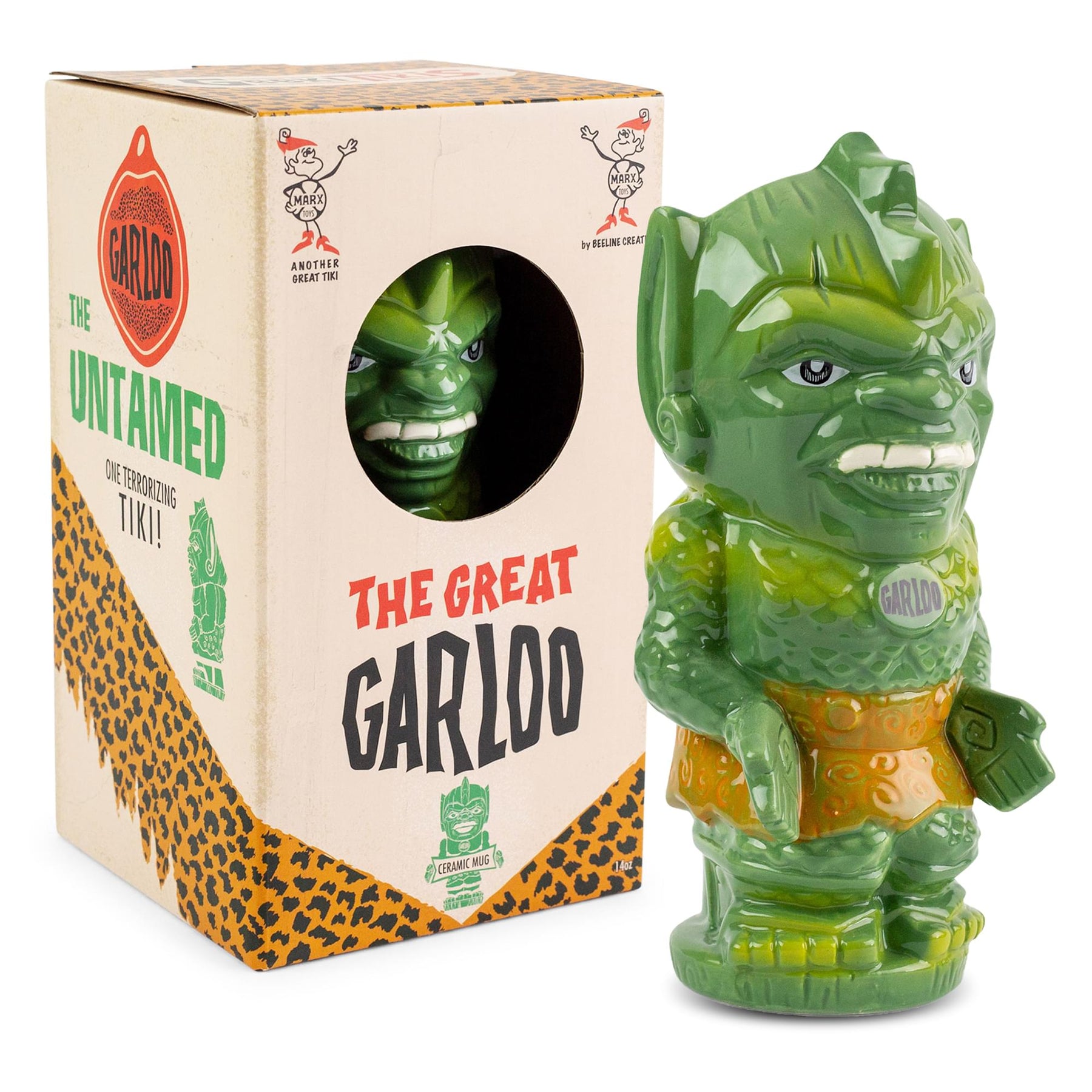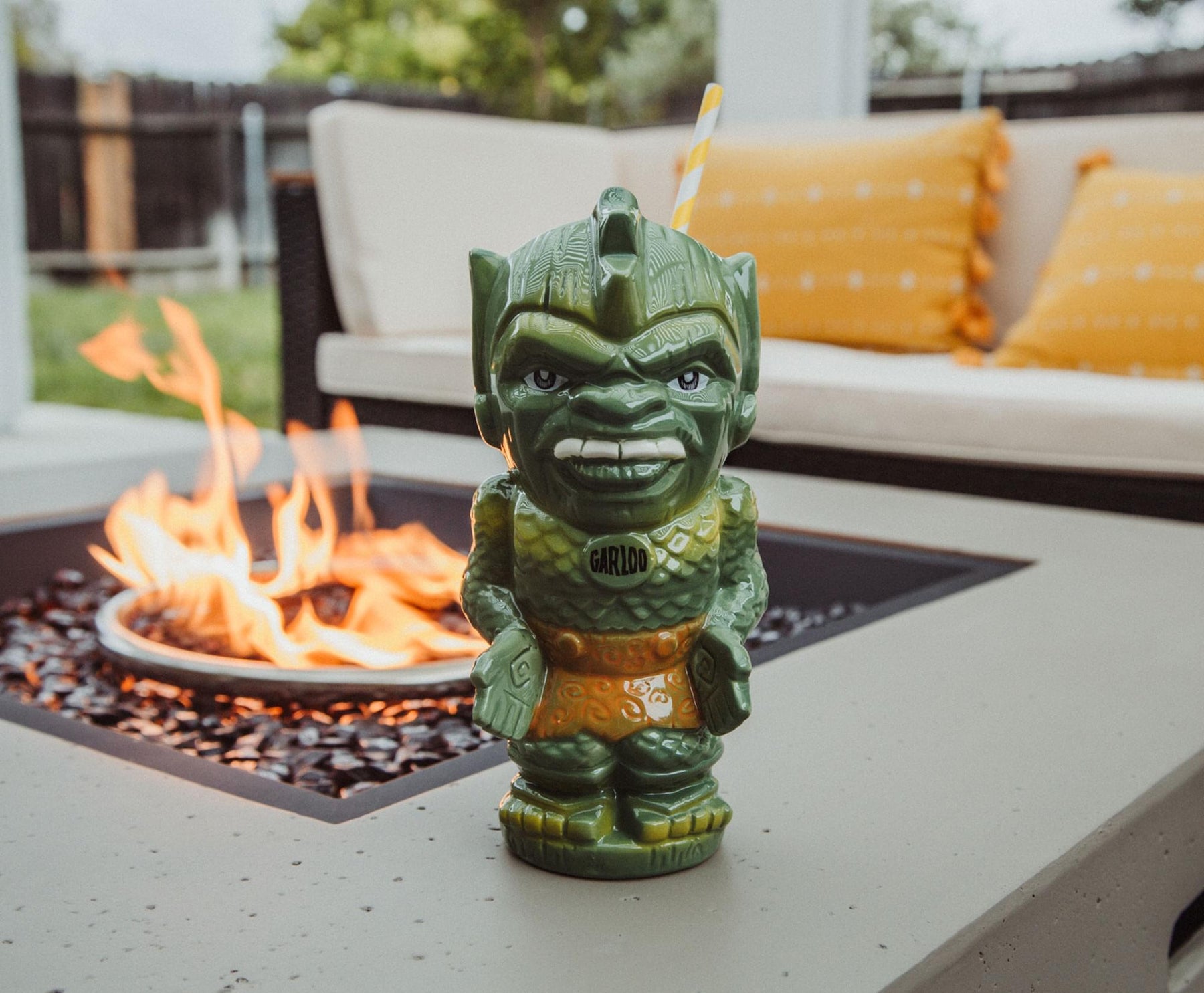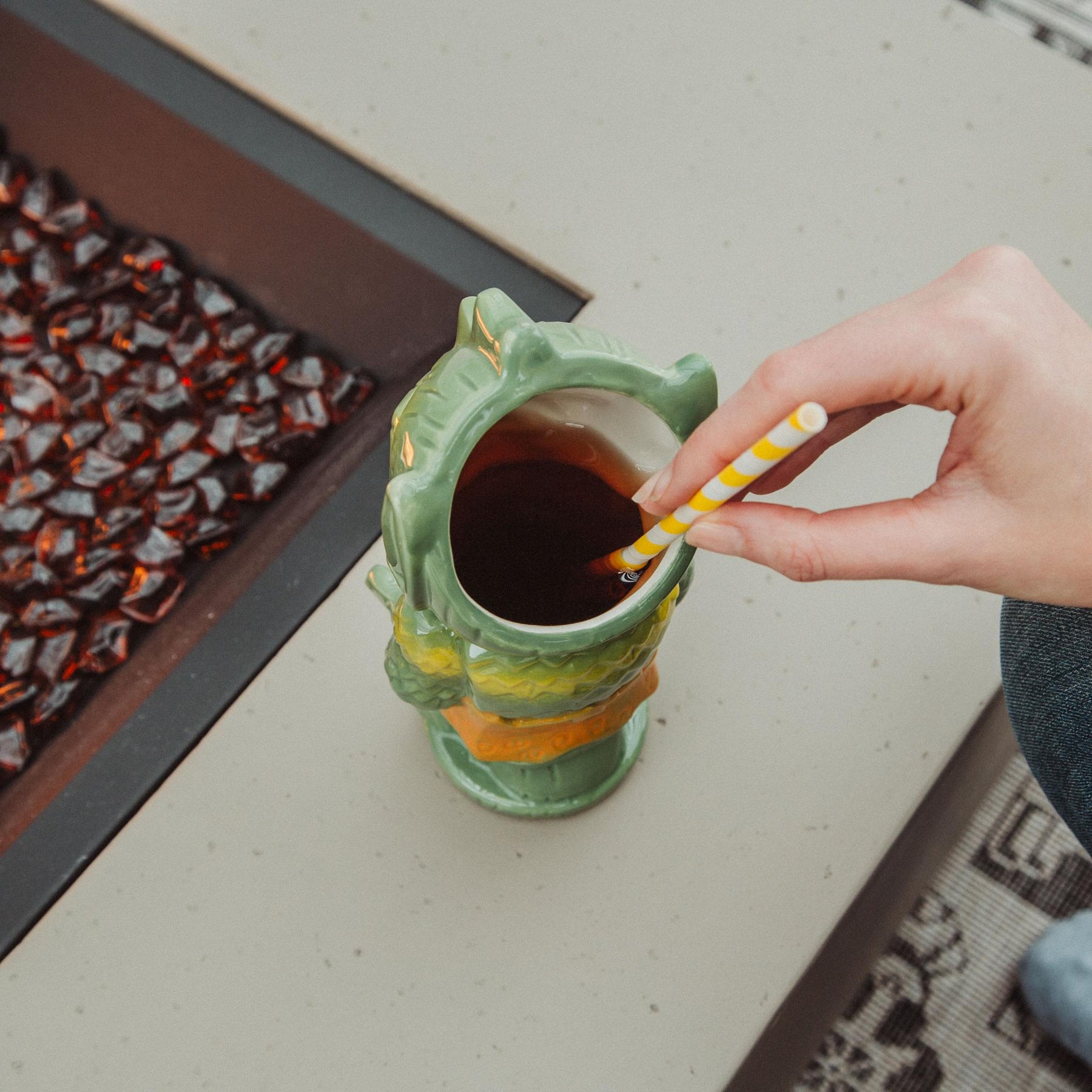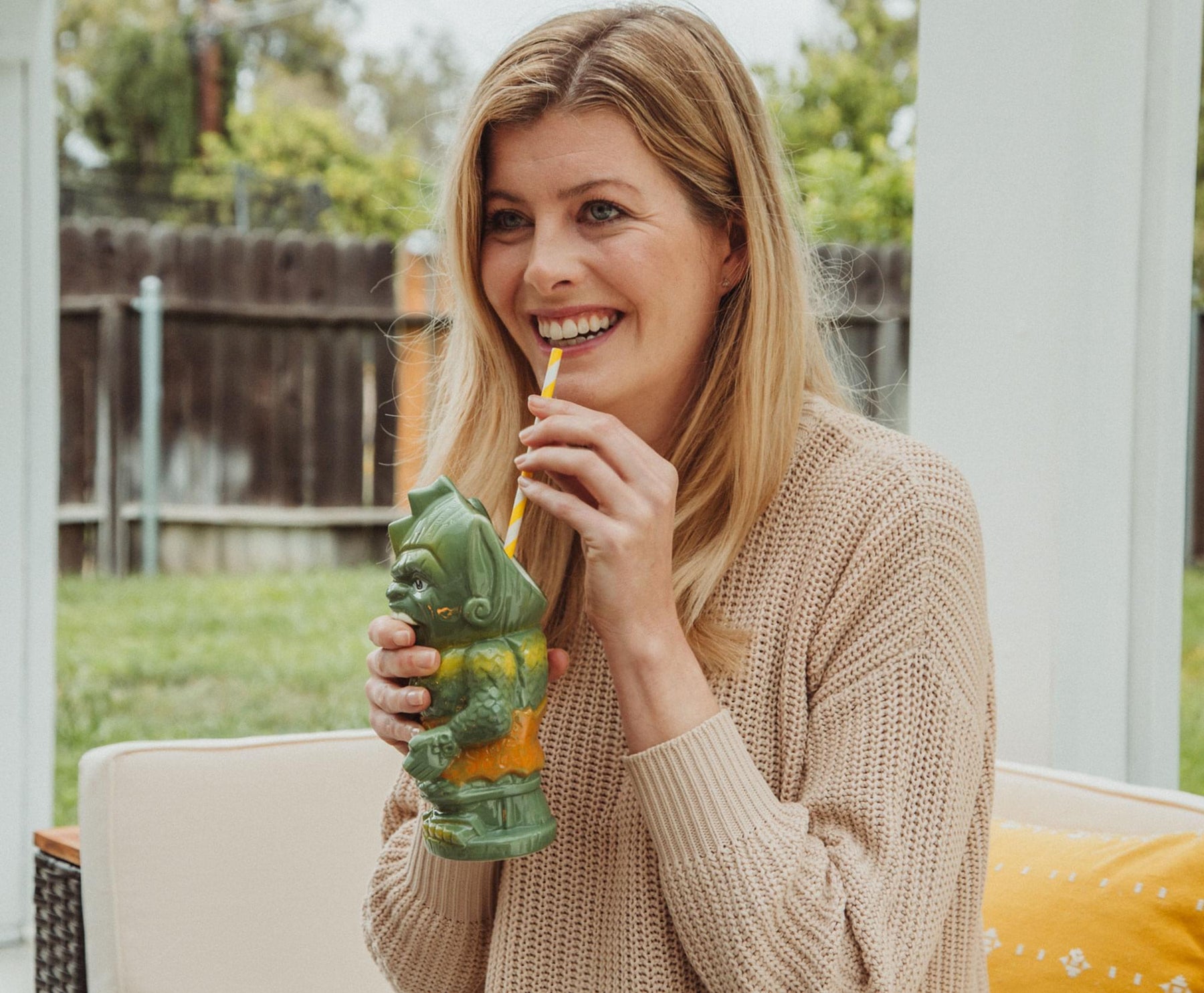 Geeki Tikis The Great Garloo Ceramic Mug | Holds 14 Ounces
GARLOO GOES TIKI: Retro toy icon The Great Garloo is yours to command with this fun Geeki Tikis mug. Experience all the thrills and excitement of growing up with the classic toy collectible in every refreshing sip.
A BLAST FROM THE PAST: This figural mug captures The Great Garloo's savage good looks in all his nostalgic glory. Big, mean, and green, the mighty monster's classic colors and "Garloo" medallion are all present in this tropical design.
CLASSIC THRILLS IN EVERY SIP: Tame your monstrous thirst with this large tumbler. The Great Garloo is here to serve you, generously holding up to approximately 14 ounces of your favorite hot or cold refreshments.
QUALITY THAT'S UNBEATABLE: Mighty and unchained, there's no stopping The Great Garloo. Built to last, this BPA-free ceramic tumbler is uniquely crafted with hand-painted details. Easy to maintain, it's safe for microwave and top-rack dishwasher.
OFFICIAL GEEKI TIKIS COLLECTIBLE: Reminisce on simpler times with this officially licensed Geeki Tikis mug that reimagines The Great Garloo with a tropical twist. Share a drink with your new beastly best friend.
MIGHTY, UNCHAINED, UNCONQUERABLE
A '60s monster toy icon, The Great Garloo is back and ready to reign over your drinkware collection as this Geeki Tikis mug.
Make new memories with The Great Garloo at your command. This mighty figural mug captures the cool aesthetic of the classic remote-controlled toy. With his spiked head and reptilian scales, the classic creature greets you with open hands and his trademark "Garloo" medallion. Finished in a monstrous green glaze, The Great Garloo is prepared to unleash chaos with every sip you take.
SHARE A SIP WITH A SCALY FRIEND
The Great Garloo is ready to serve, just order up a refreshment. You can be sure that this unconquerable monster, with its carved scales and feral expression, can handle whatever cocktail or beverage you pour. Harness the power of the beastly creature with this BPA-free ceramic tumbler's rugged construction. Perfect for sipping in the comfort of your lair.
Monster mayhem awaits with this officially licensed Geeki Tikis x The Great Garloo collectible.
CARE INSTRUCTIONS
Easy care
Top-rack dishwasher safe
Microwave safe