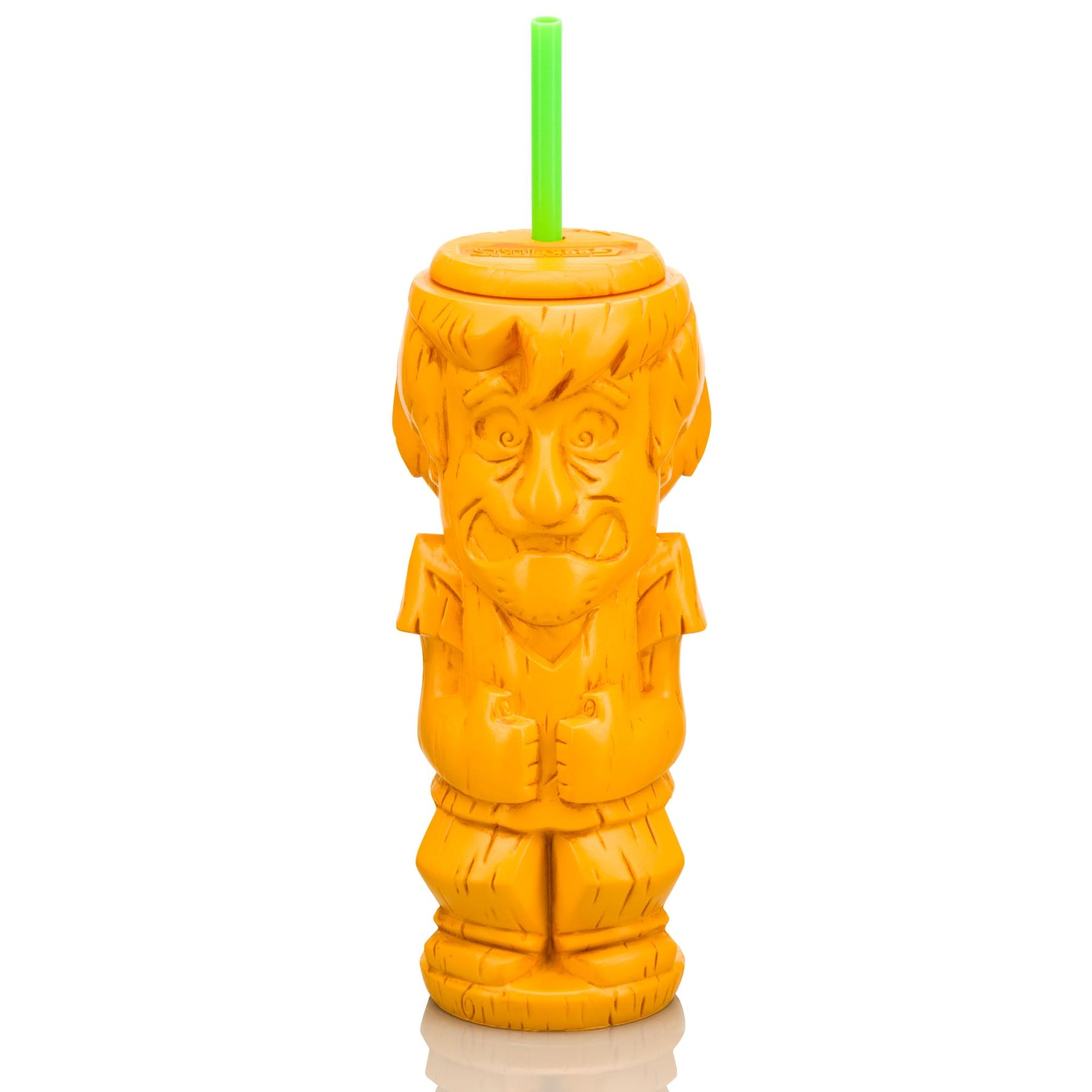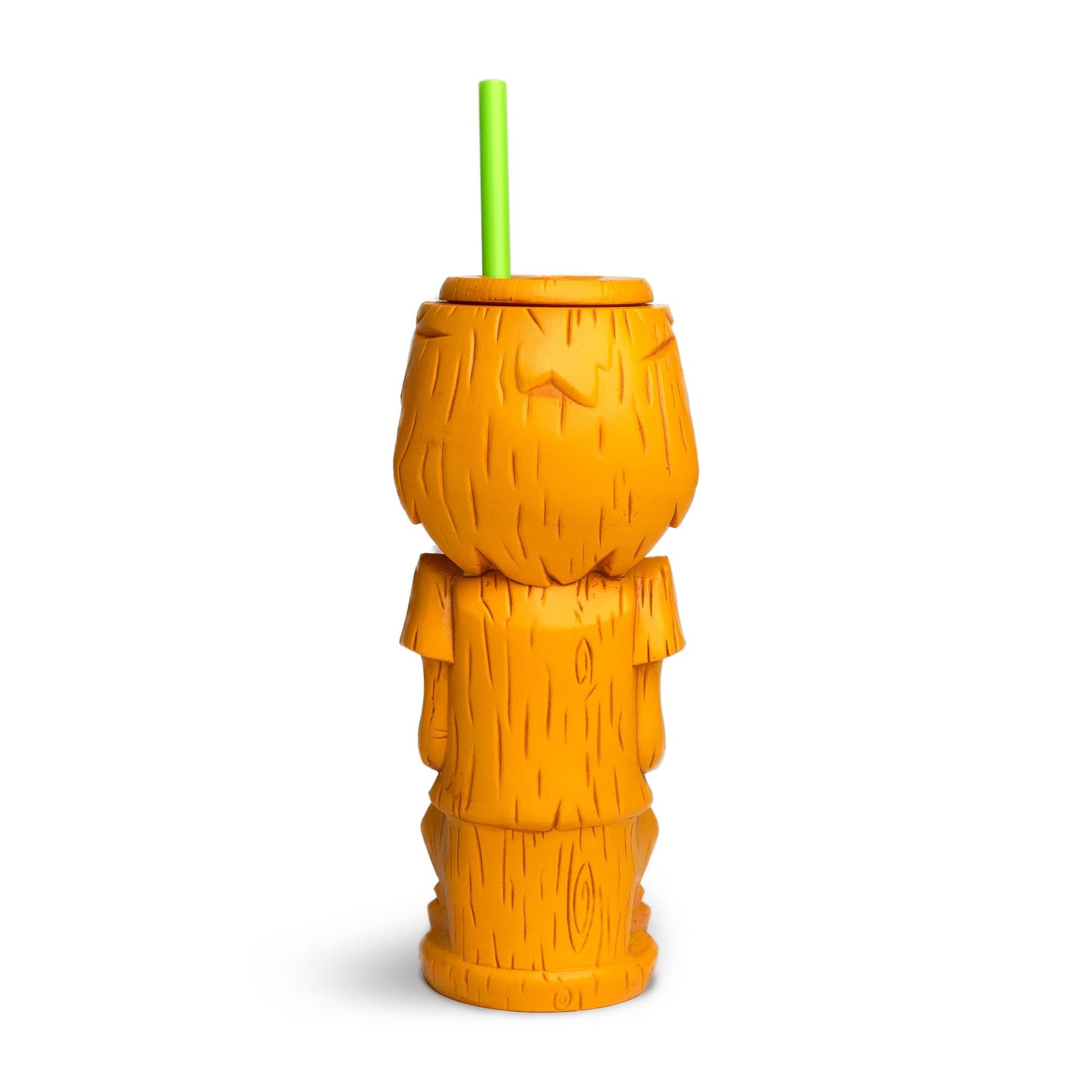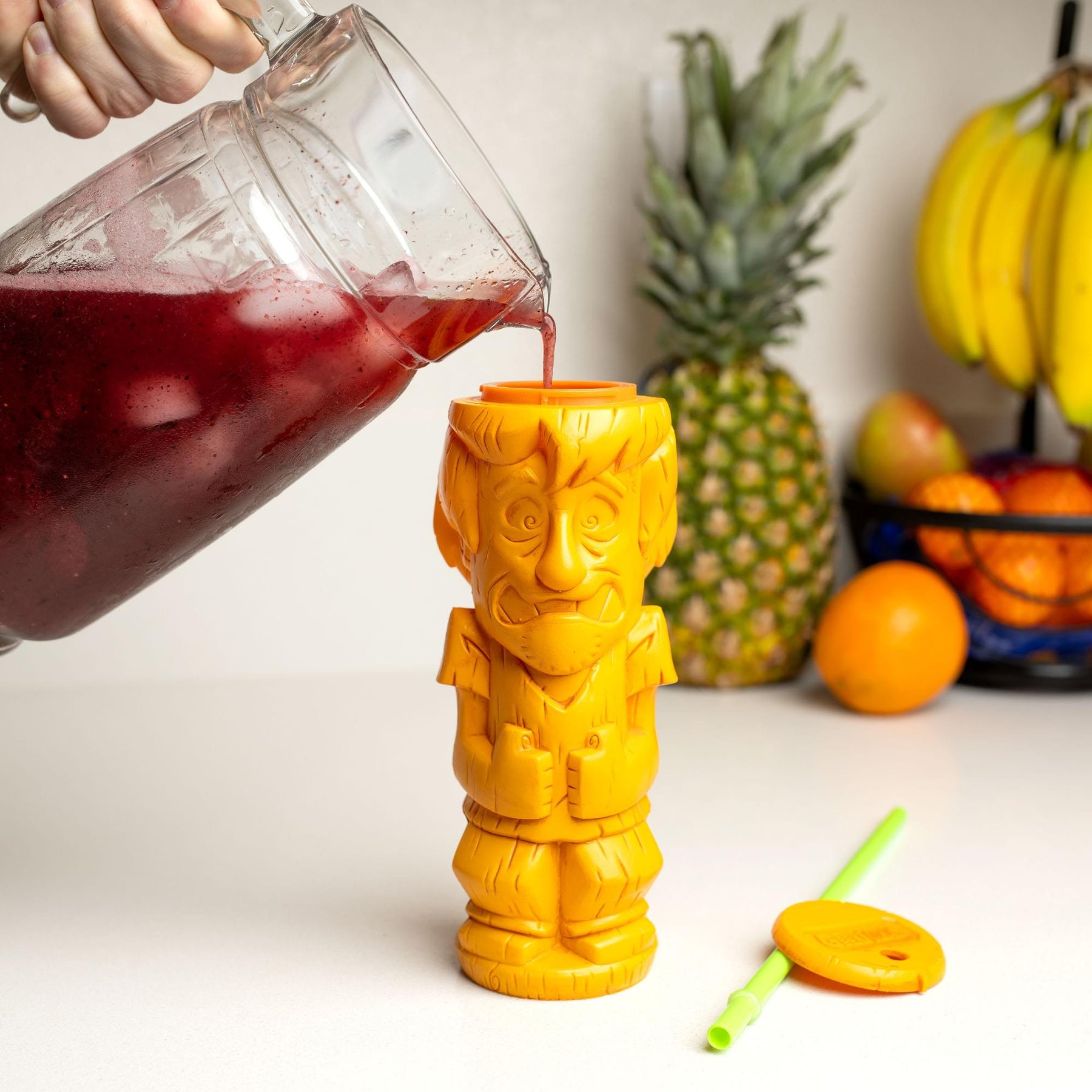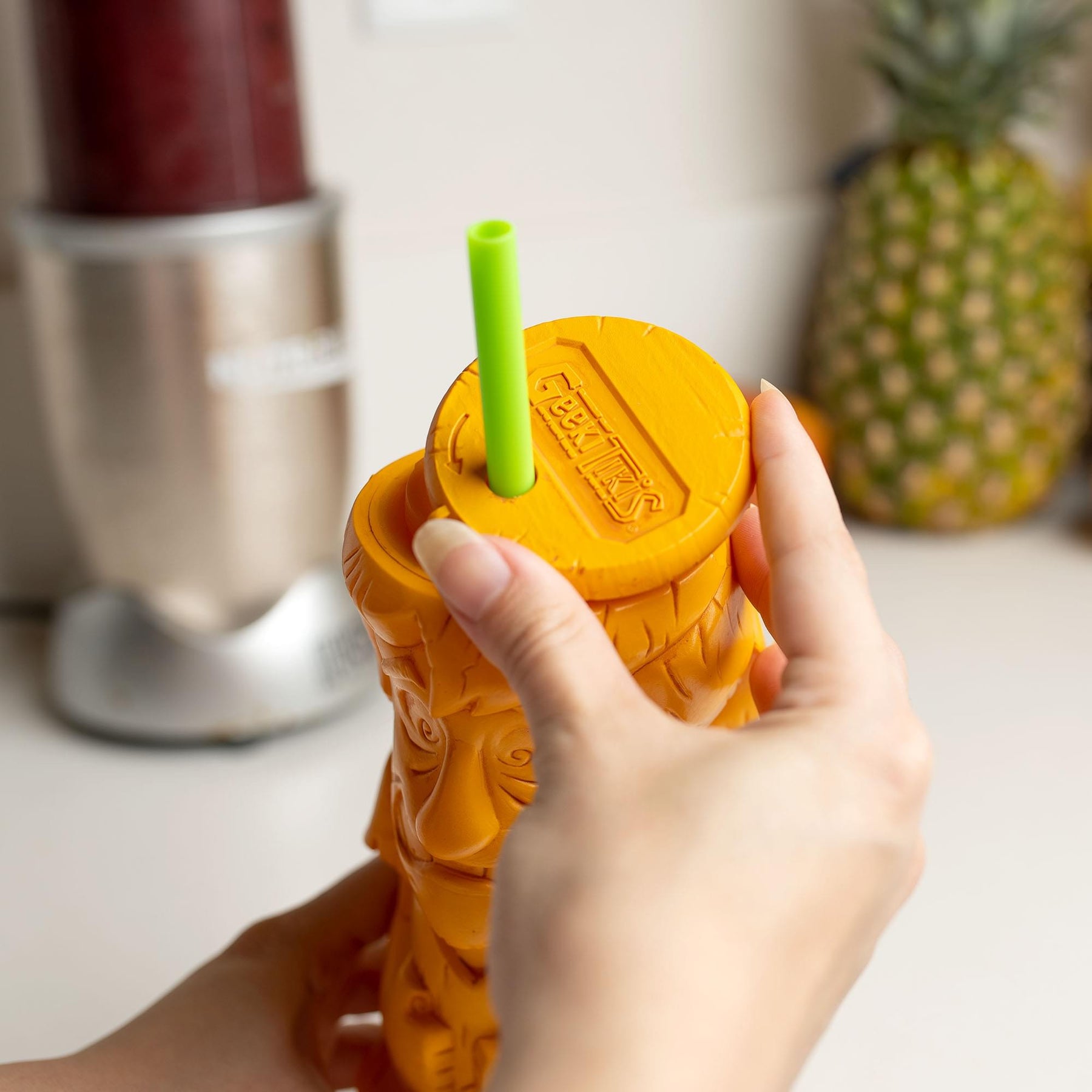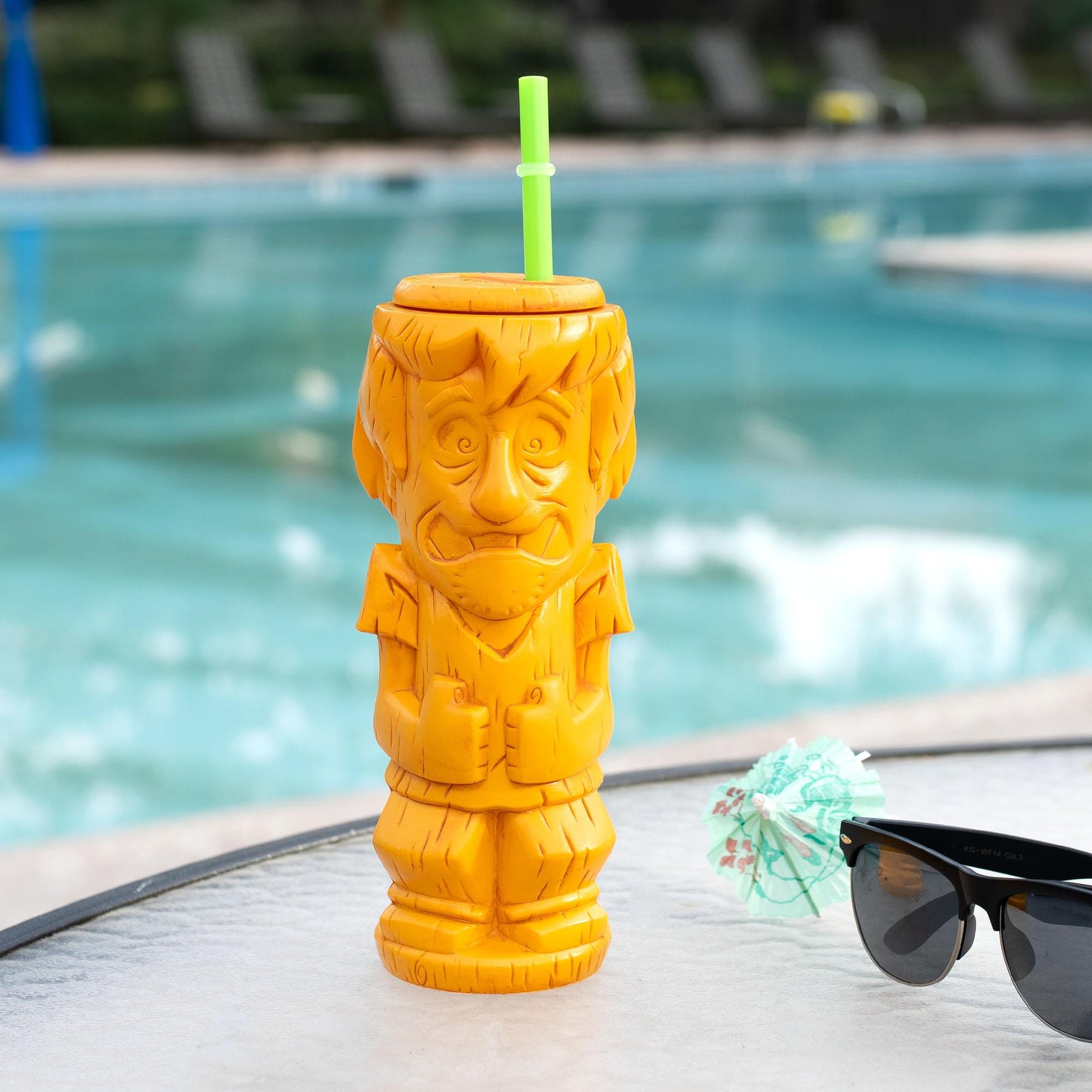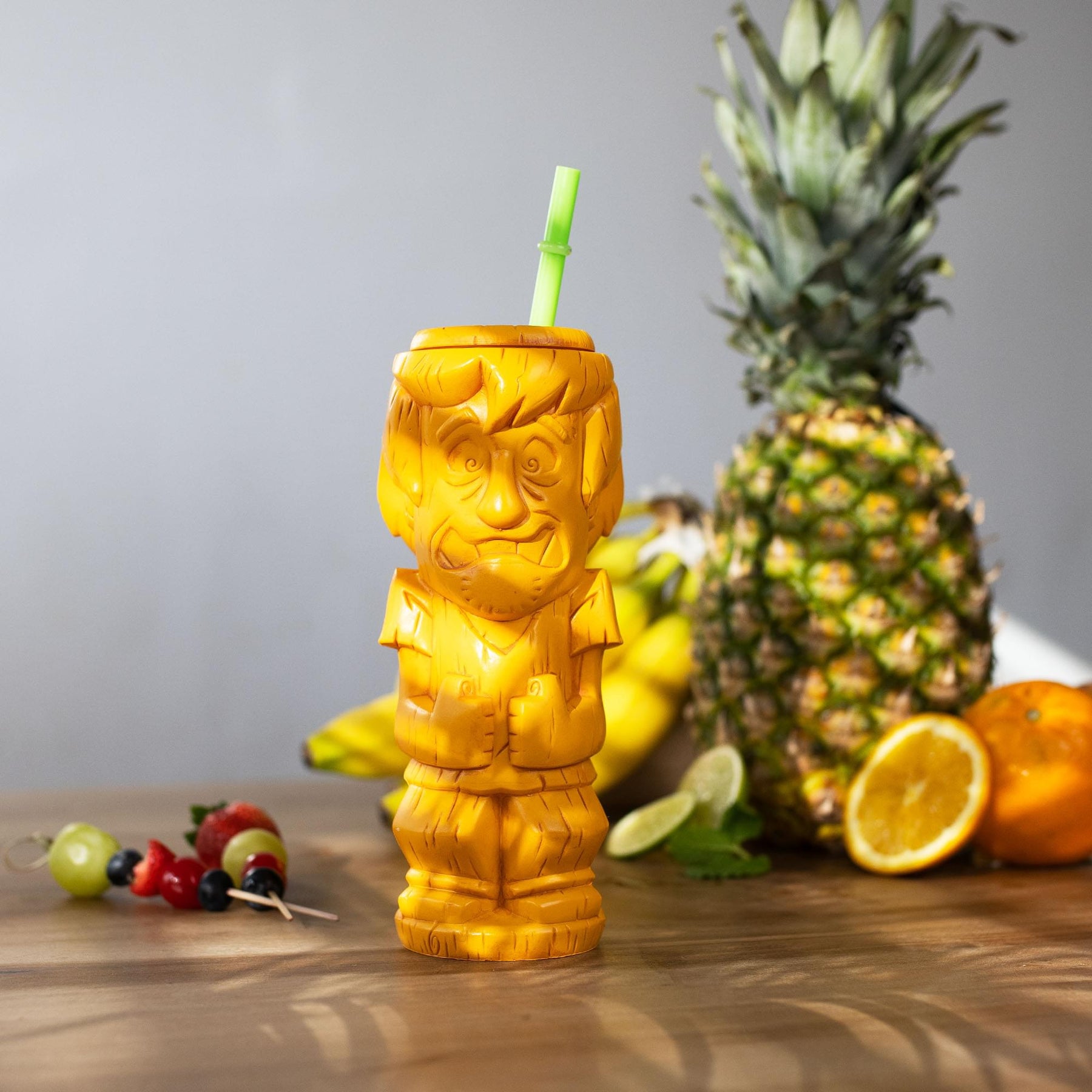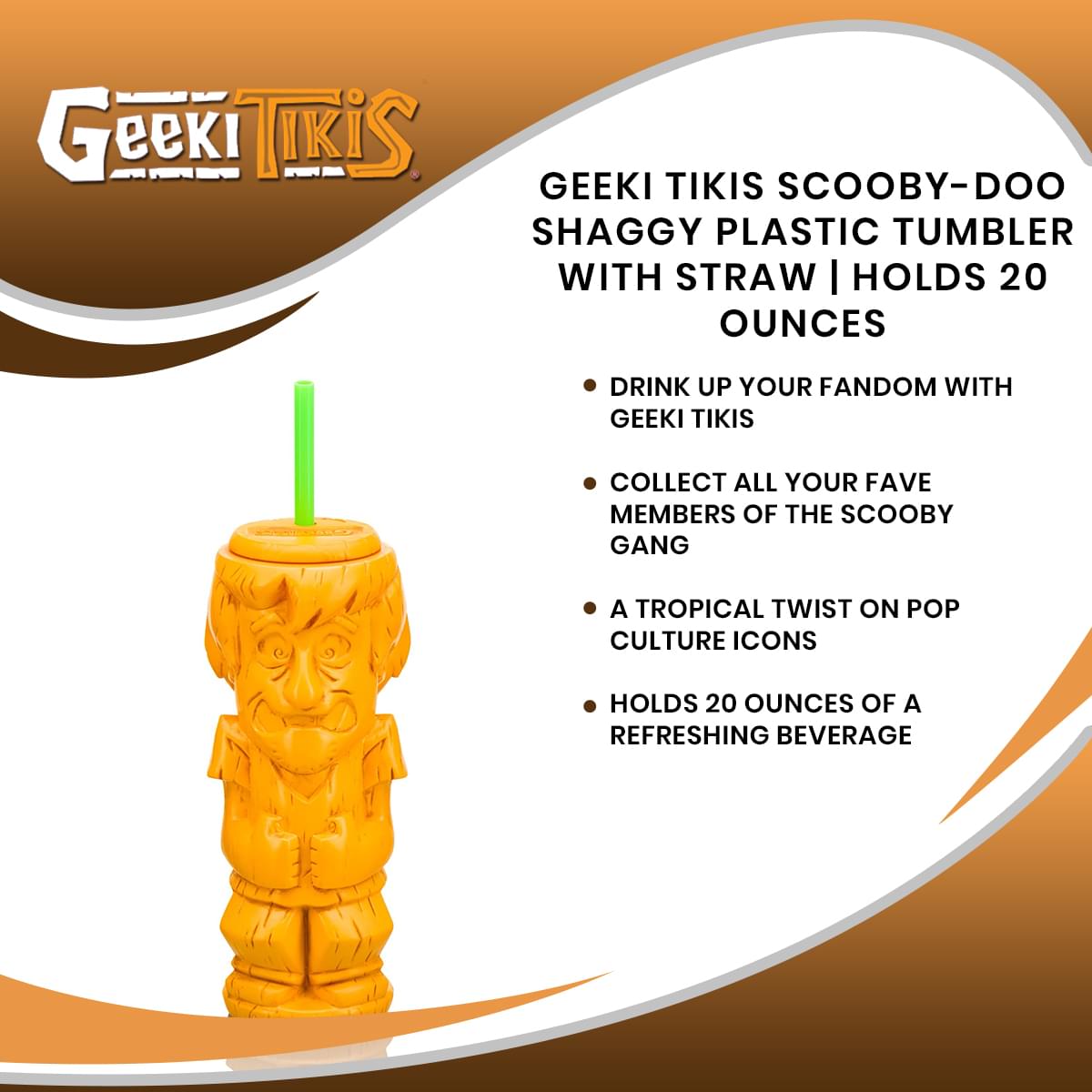 Geeki Tikis Scooby-Doo Shaggy Plastic Tumbler with Straw | Holds 20 Ounces
Scooby-Tiki-Doo, Where Are You: Start up the Mystery Machine for another adventure with the gang. Take the mystery out of what drinks to serve with this Geeki Tikis Shaggy Tumbler inspired by Scooby-Doo.
The Mystery Gang Is Here To Help: Zoinks! This tumbler depicts Shaggy from the classic animated series Scooby-Doo. Modeled after his usual spooked appearance, the barware is featured in a tropical yellow.
Jinkies, You'll Never Go Thirsty: With this 20-ounce plastic tumbler, you will have everything you need to Zoink-out your bar set. Throw your own mystery-filled parties with a uniquely tropical twist.
Better Than Scooby Snacks: Enjoy any assortment of mixed drinks that will solve the mystery of how to keep yourself and guests entertained. This BPA-free plastic tumbler comes complete with a lid and reusable straw.
Made for True Fans: Straight from Coolsville comes this officially licensed Geeki Tikis tumbler featuring Shaggy. This collectible barware brings your favorite passions together: mixed drinks and Scooby-Doo!
WE'VE GOT ANOTHER MYSTERY ON OUR HANDS
Ruh-roh, Raggy! Solve your next mystery with this Geeki Tikis Scooby-Doo Shaggy Tumbler in hand. A vital member of the Mystery Machine team, Shaggy is here in tiki form to help you chase down your next monster (and drink).
Not one for scary things, Shaggy's trembling appearance is inspired by the classic Scooby-Doo animated series. This fully sculpted barware features a faux wood look and expressive character detailing. Captured in an eye-catching yellow design that gives the tumbler a tropical finish.
Full of frights, delights, and mysteries comes this officially licensed Geeki Tikis Scooby-Doo Tumbler featuring Shaggy.
OFFICIAL GEEKI TIKIS COLLECTION
The Mystery Machine gang has been tiki-fied in this colorful drinkware line, combining some of the most beloved characters with our signature tropical styling. Complete your Geeki Tikis lineup with all of your Scooby-Doo faves. (Each sold separately.)
CARE INSTRUCTIONS
Easy care
Top-rack dishwasher safe
Microwave safe