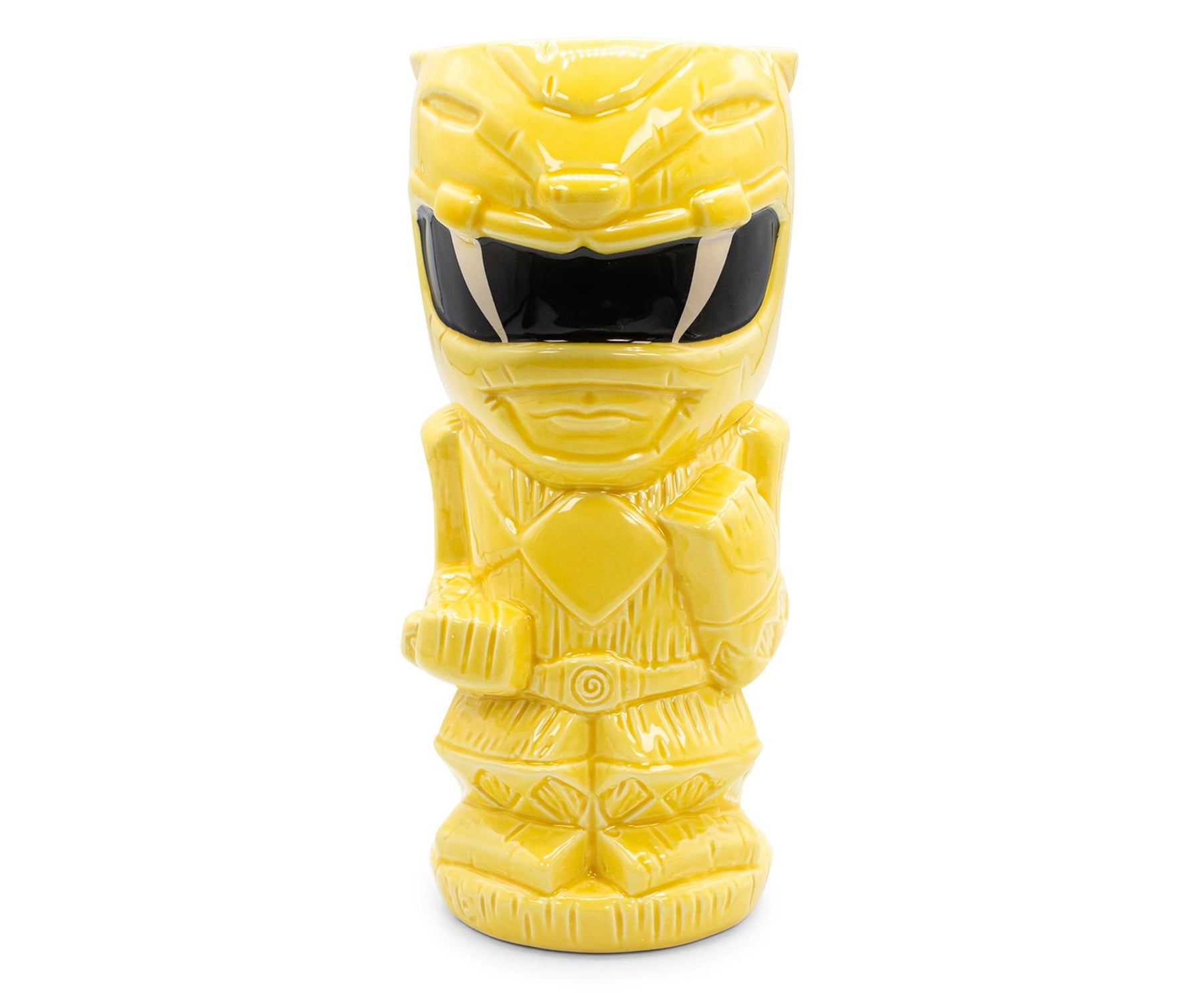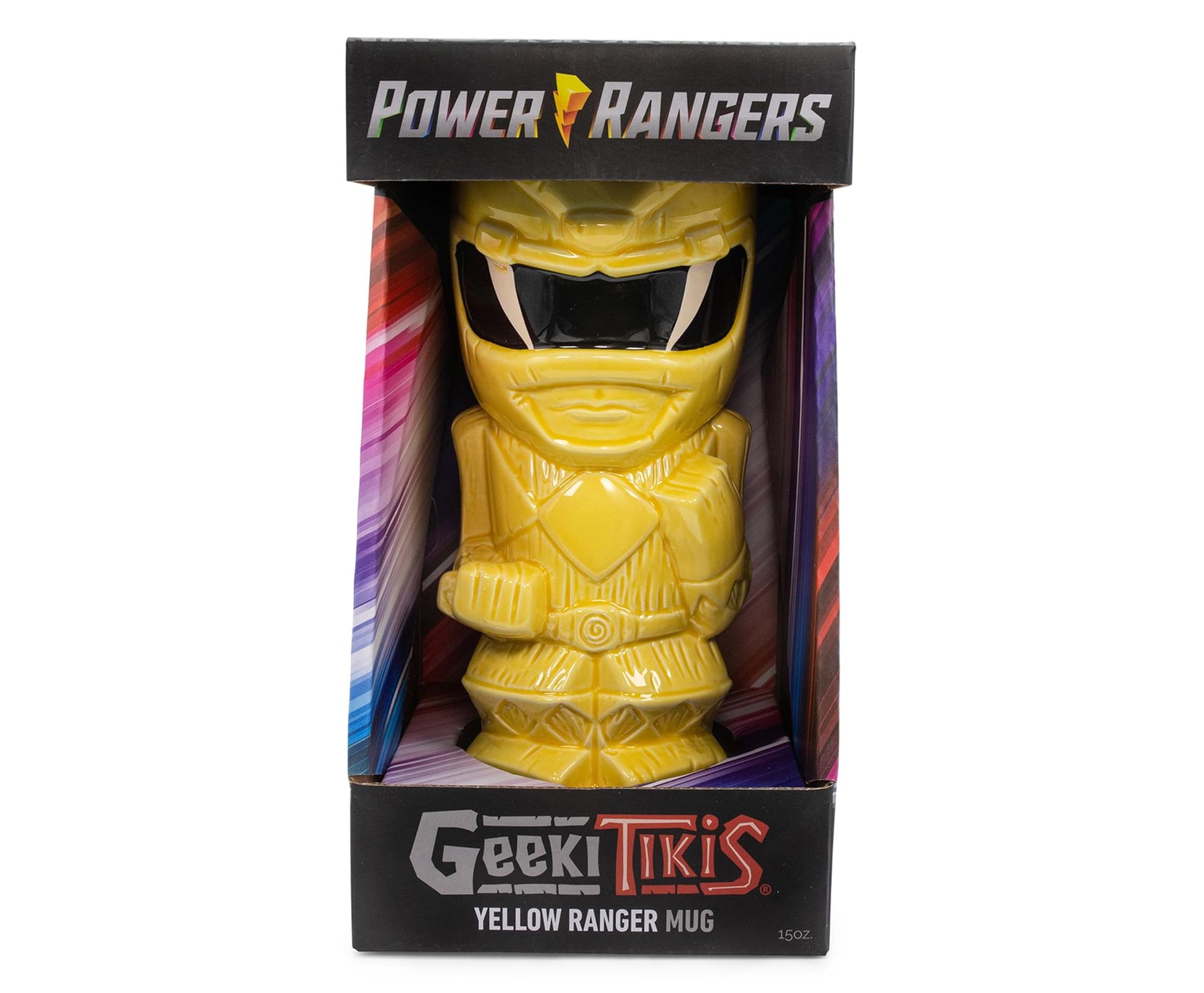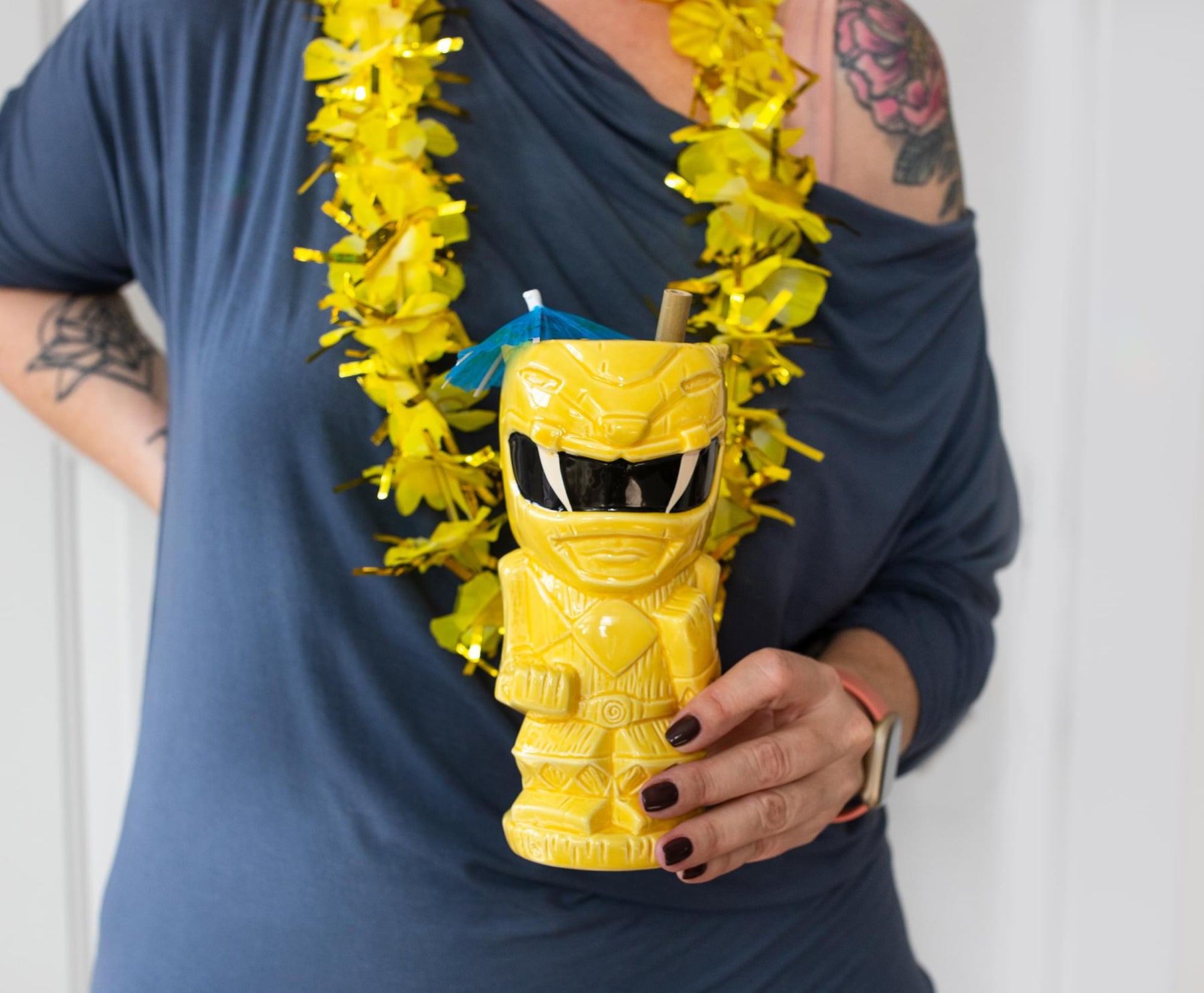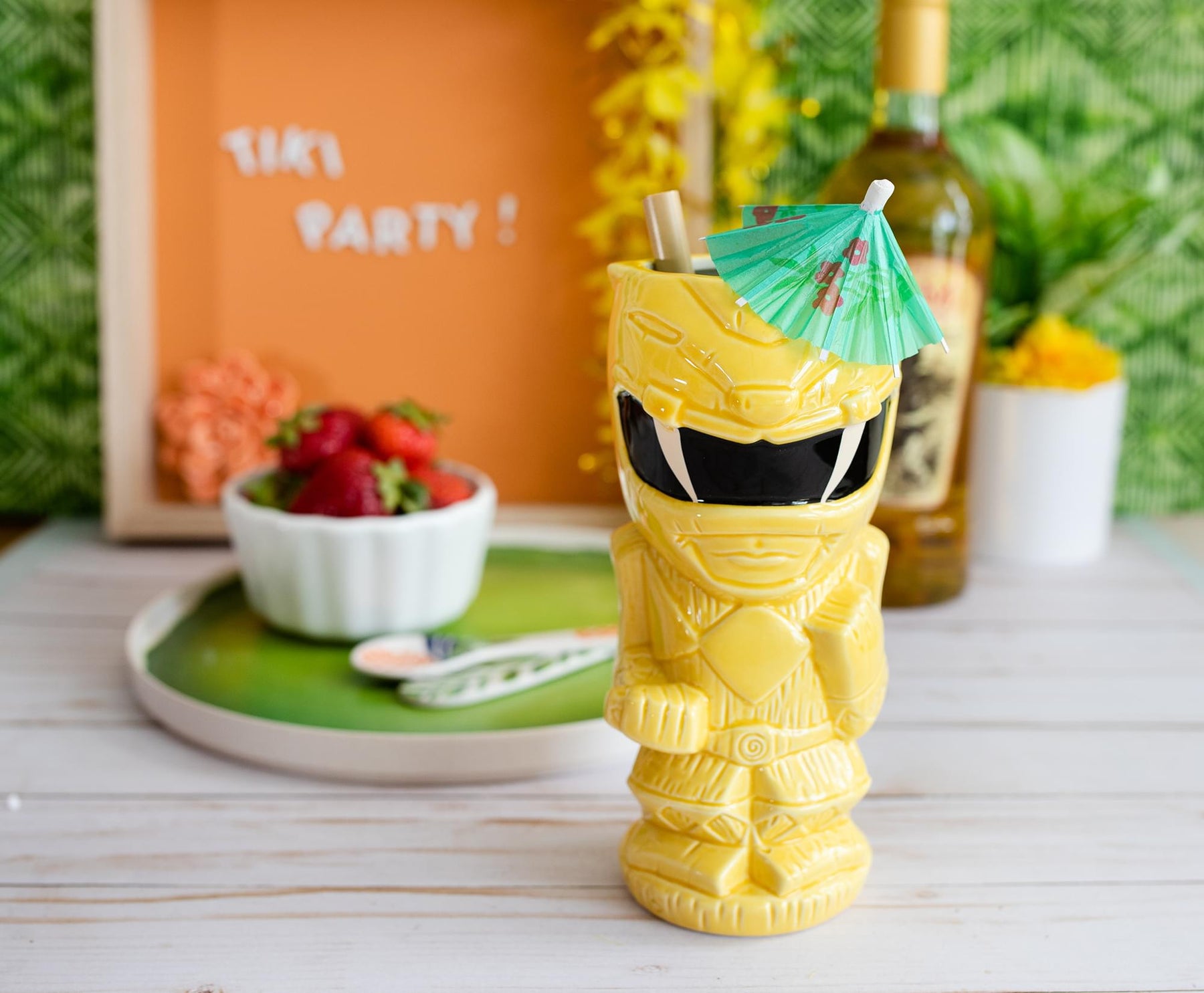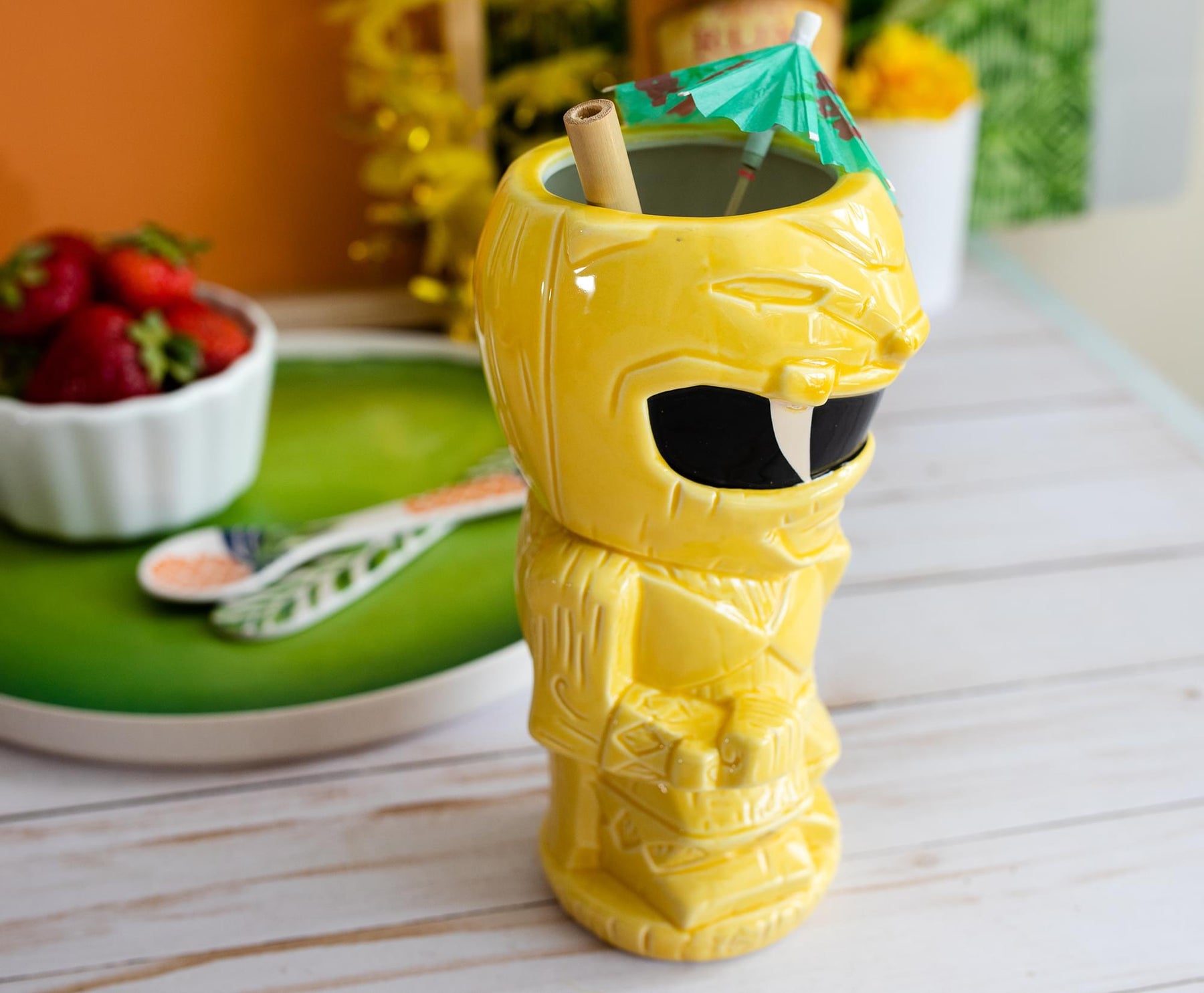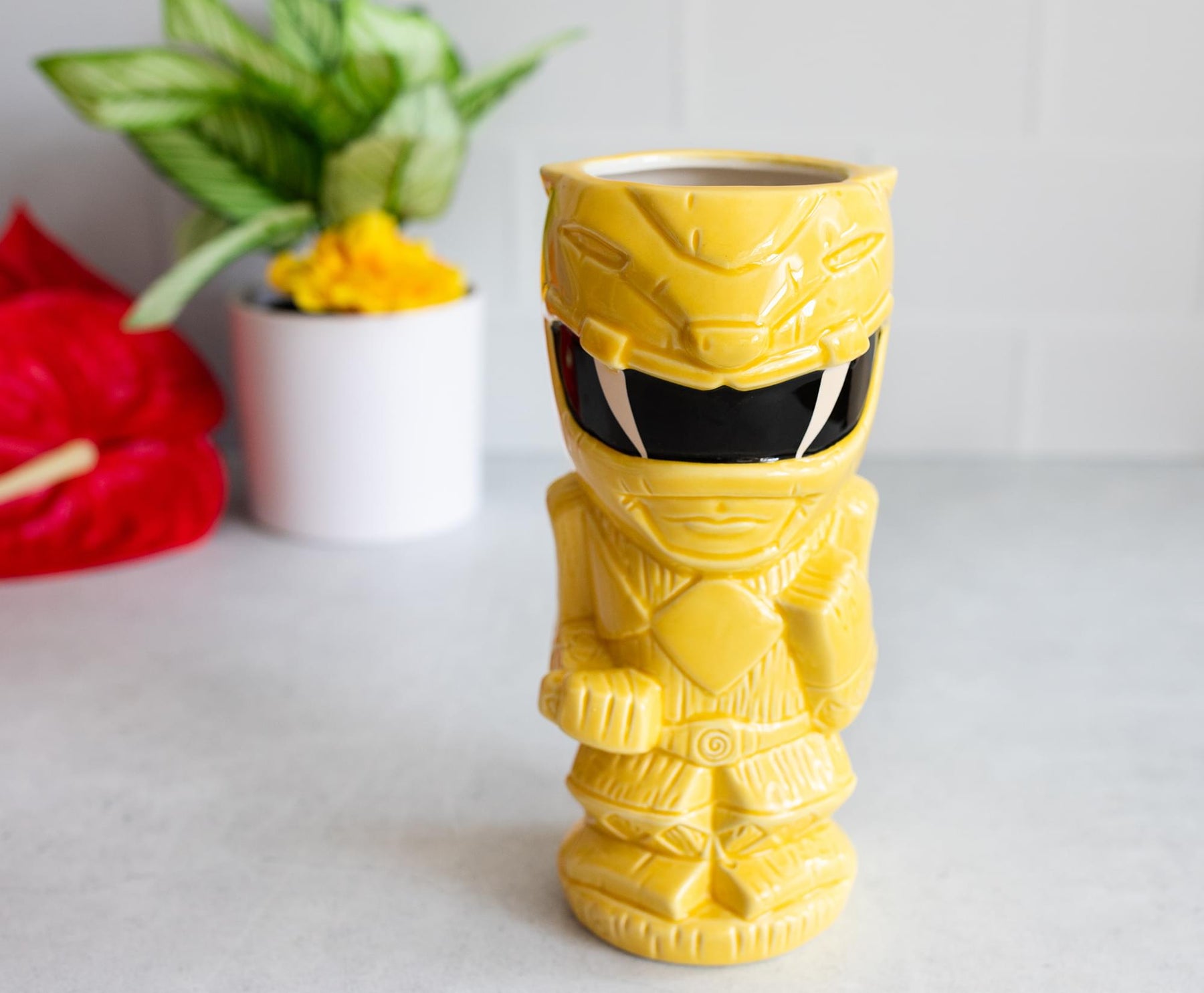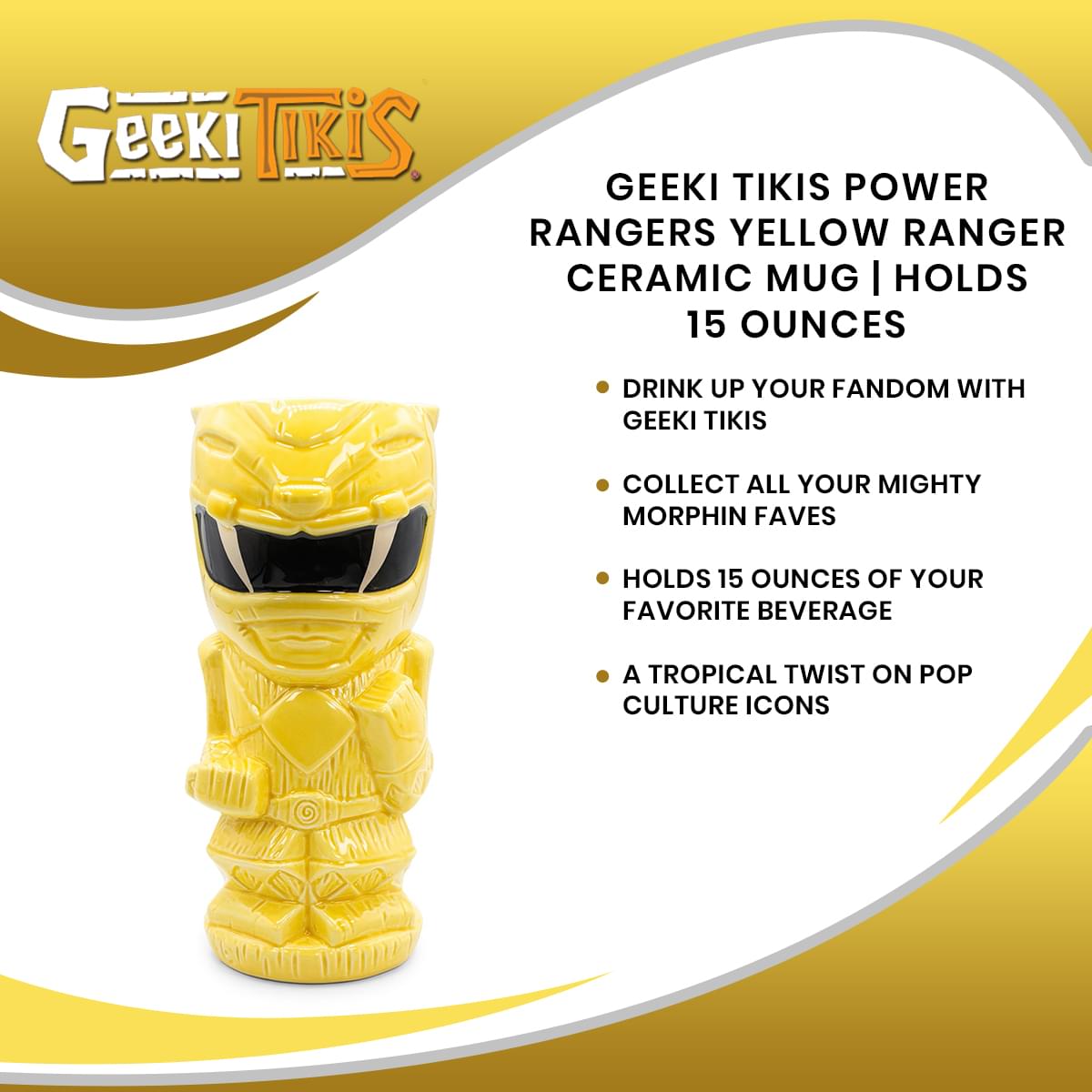 Geeki Tikis Power Rangers Yellow Ranger Ceramic Mug | Holds 15 Ounces
Power Rangers Go Tiki: One of the most iconic heroes from Mighty Morphin' Power Rangers stands ready in this awesome Geeki Tikis mug. Put together the ultimate squad one mug at a time starting with the Yellow Ranger.
Mighty Morphin' Design: The classic Yellow Ranger gets a new look in this tropical rendition of the popular character. Featured in an action-ready pose, the hero is prepared to keep your liquid contents safe.
Generous Size: Tired after a hard day of saving the world? Even heroes need a break. Get a taste of the tropics with this 15-ounce mug. Made of BPA-free ceramic, this Geeki Tikis mug is perfect for everyday use.
Zordon-Approved Quality: This premium ceramic mug will ensure you're prepared for any dangerous foe, from Rita Repulsa to Lord Drakkon to the Putty Patrollers. Suitable for both microwave and top-shelf dishwasher.
Made For Power Rangers Fans: Protect Angel Grove (and your drinks) with this officially licensed Geeki Tikis Yellow Ranger Mug. The tropical barware takes inspiration from the popular Mighty Morphin' hero.
MAY THE POWER PROTECT YOU
It's morphin' time! No enemy stands a chance against this collectible Geeki Tikis Yellow Ranger Mug. Inspired by the classic Mighty Morphin' Power Rangers series, the "teenagers with attitude" get a tiki makeover in this tropical reimagining of the popular superheroes.
Poised for battle, the Yellow Ranger is depicted in her iconic saber-fanged mask ready to pounce into action. The high-grade ceramic mug is expertly sculpted in a unique tiki style with a vibrant, yellow-glazed finish. Holds 15 ounces of your preferred beverage to keep you refreshed after every hard-fought battle.
Pilot the Sabertooth Tiger Dinozord with this officially licensed Geeki Tikis mug in hand.
OFFICIAL GEEKI TIKIS COLLECTION
The Power Rangers have been tiki-fied in this colorful drinkware line, combining some of the most beloved characters with our signature tropical styling. Complete your Geeki Tikis lineup with all of your Mighty Morphin' favorites. While they don't form Megazord, they do make a super cool collection. (Each sold separately.)
CARE INSTRUCTIONS
Easy care
Top-rack dishwasher safe
Microwave safe
Read All About It on Our Blog
Trending Geek