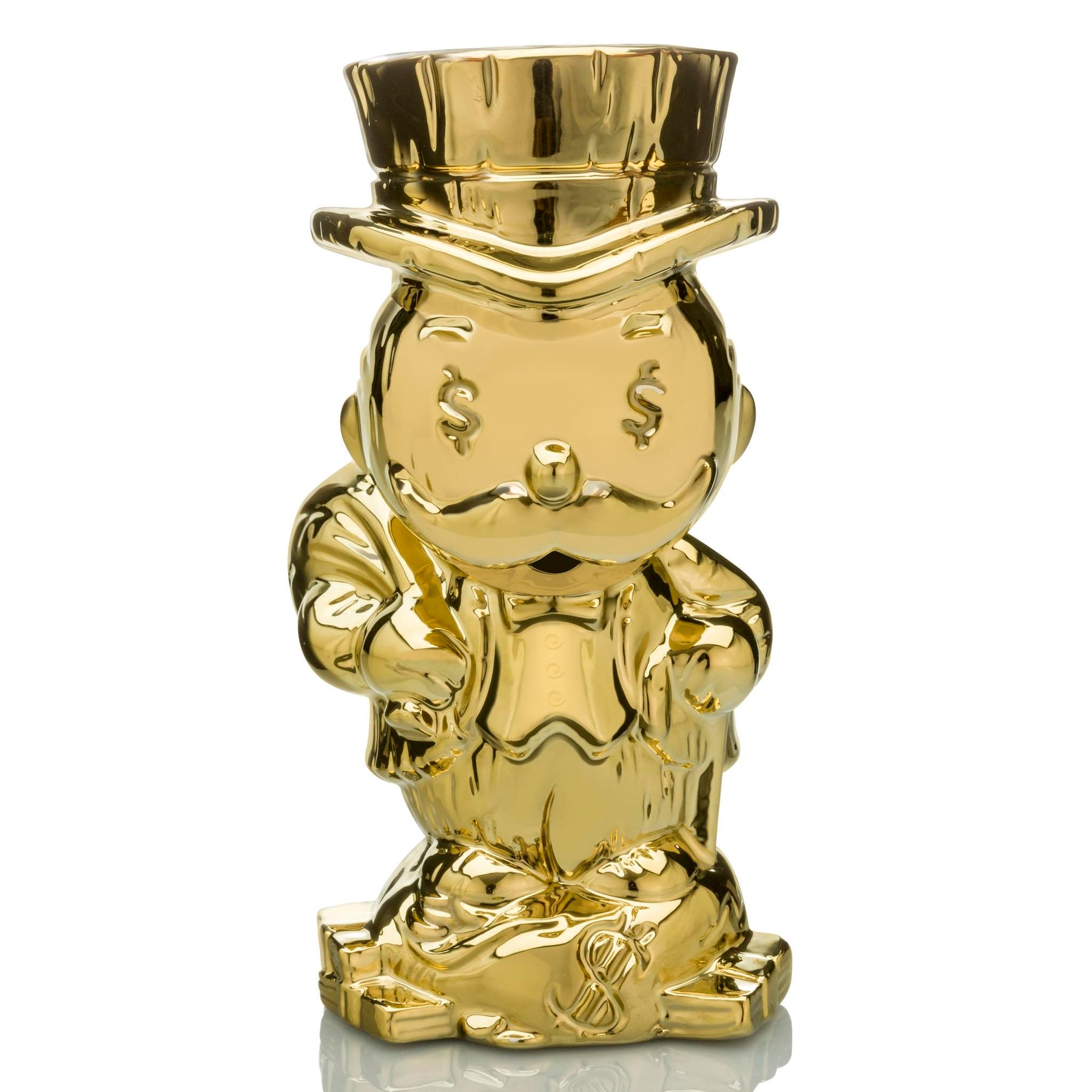 Geeki Tikis Mr. Monopoly Limited Edition 12 Ounce Ceramic Mug
GEEKI TIKIS X MONOPOLY: Mr. Monopoly, originally known as Rich Uncle Milburn Pennybags, has gone TIKI!
QUALITY CONSTRUCTION: Ceramic Geeki Tiki mug holds 12 ounces of your favorite hot or cold beverage. Great for coffee, tea, mai tai or pina colada cocktail and more!
CARE INSTRUCTIONS: Hand wash only. Not dishwasher safe.
GREAT GIFT IDEA: Purchase this mug for your own collection or gift it to the Monopoly fan in your life!
Mr. Monopoly is the long-standing mascot of Parker Brothers' (later Hasbro's) classic Monopoly game and might we say he looks better than ever in a beautiful metallic gold plating with white interior, featuring his iconic money bags, cane, and top hat. The Geeki Tikis Mr. Monopoly Mug is made from ceramic, features beautiful detailing true to the iconic character, and holds 12 ounces of your favorite beverage. Each mug comes in a numbered package and is limited to an edition of just 250pcs. It's rumored that drinking from a Mr. Monopoly mug will bring you lots of good fortune and fun!