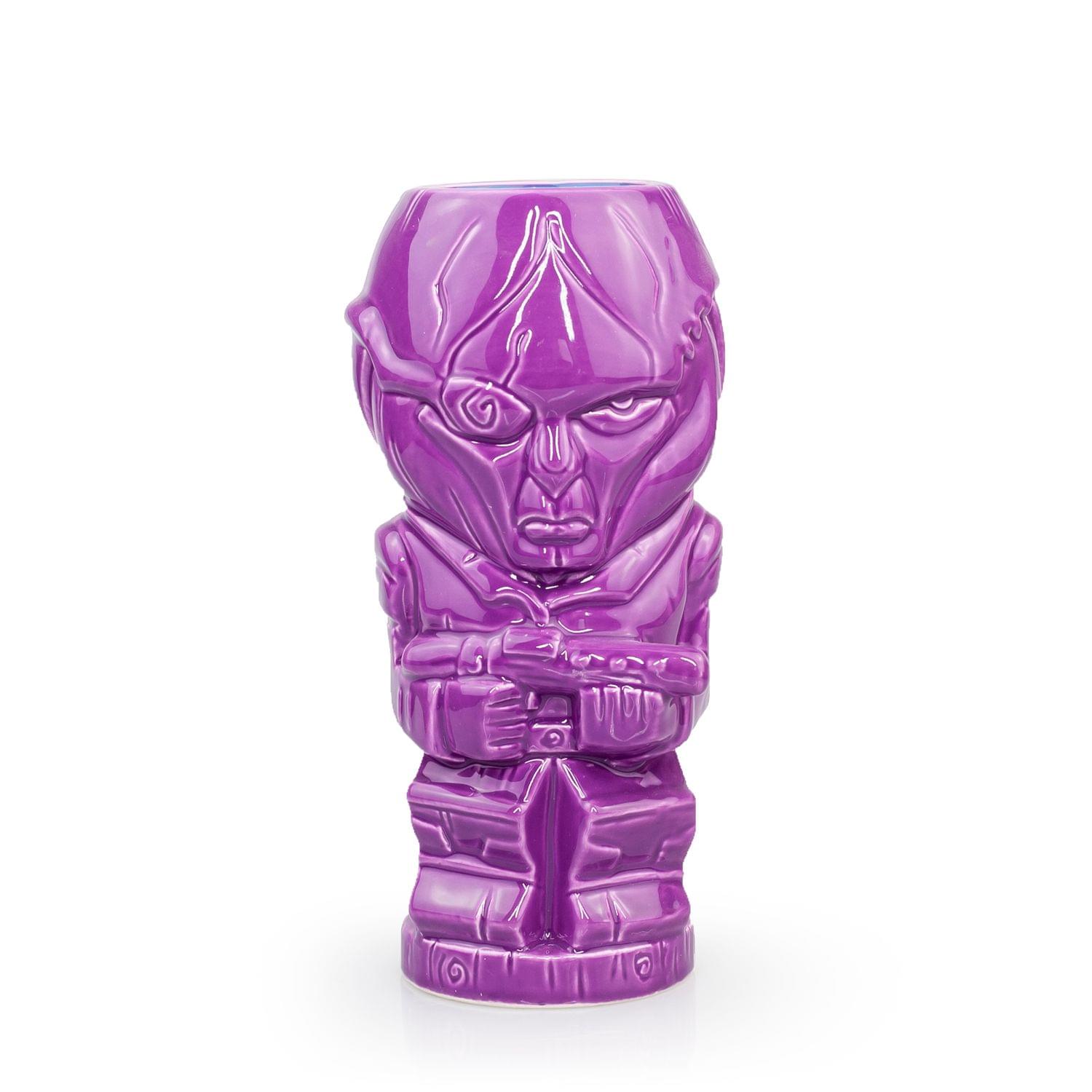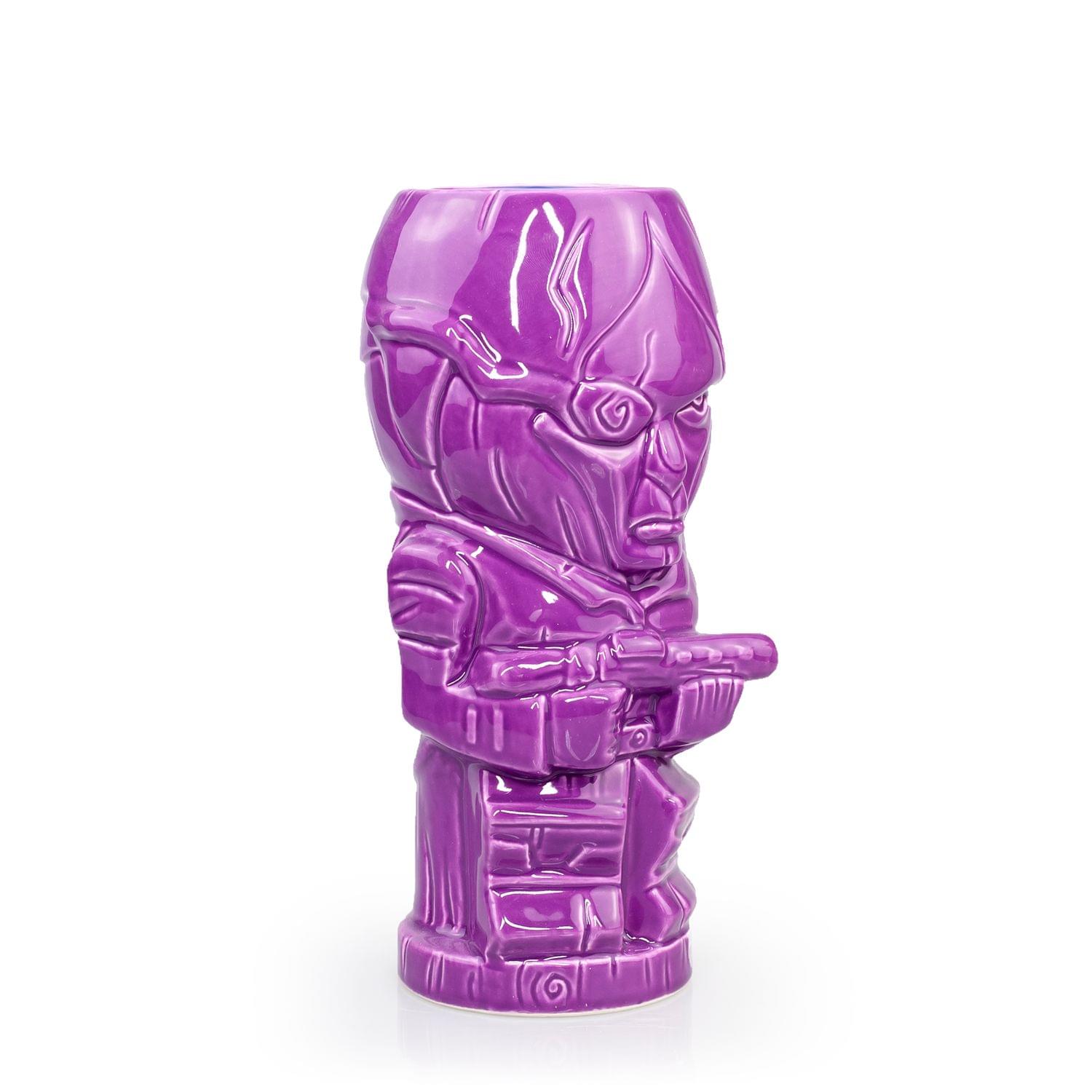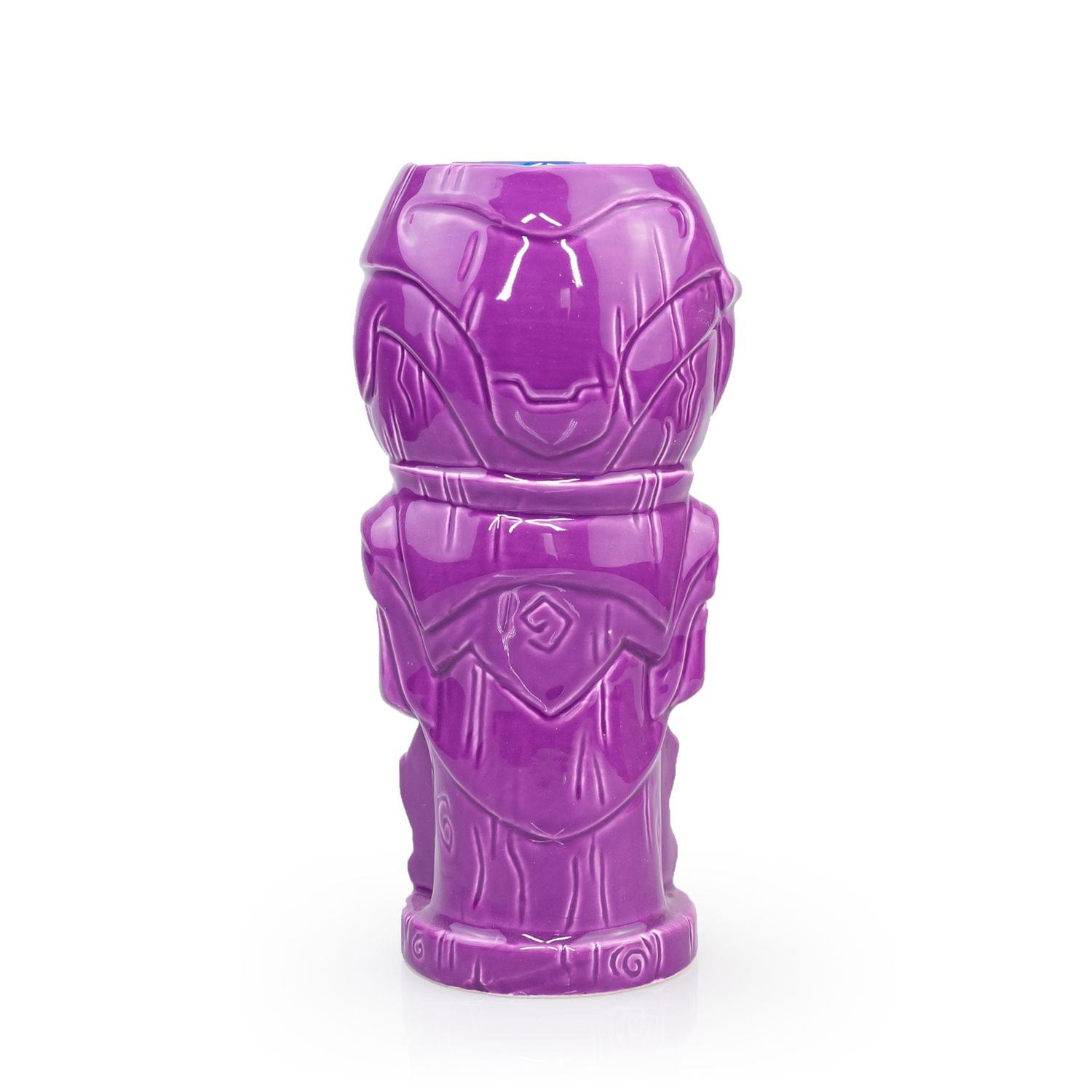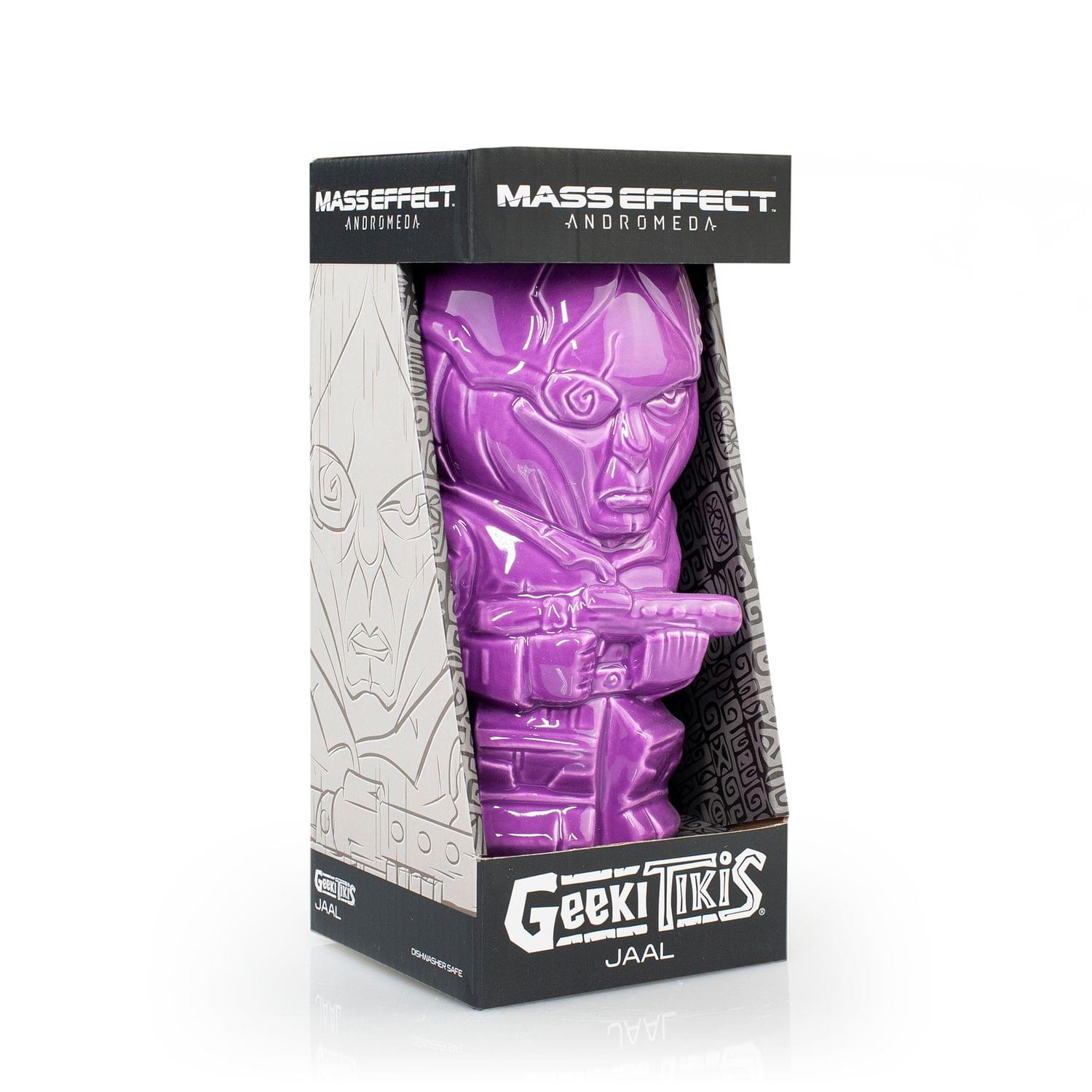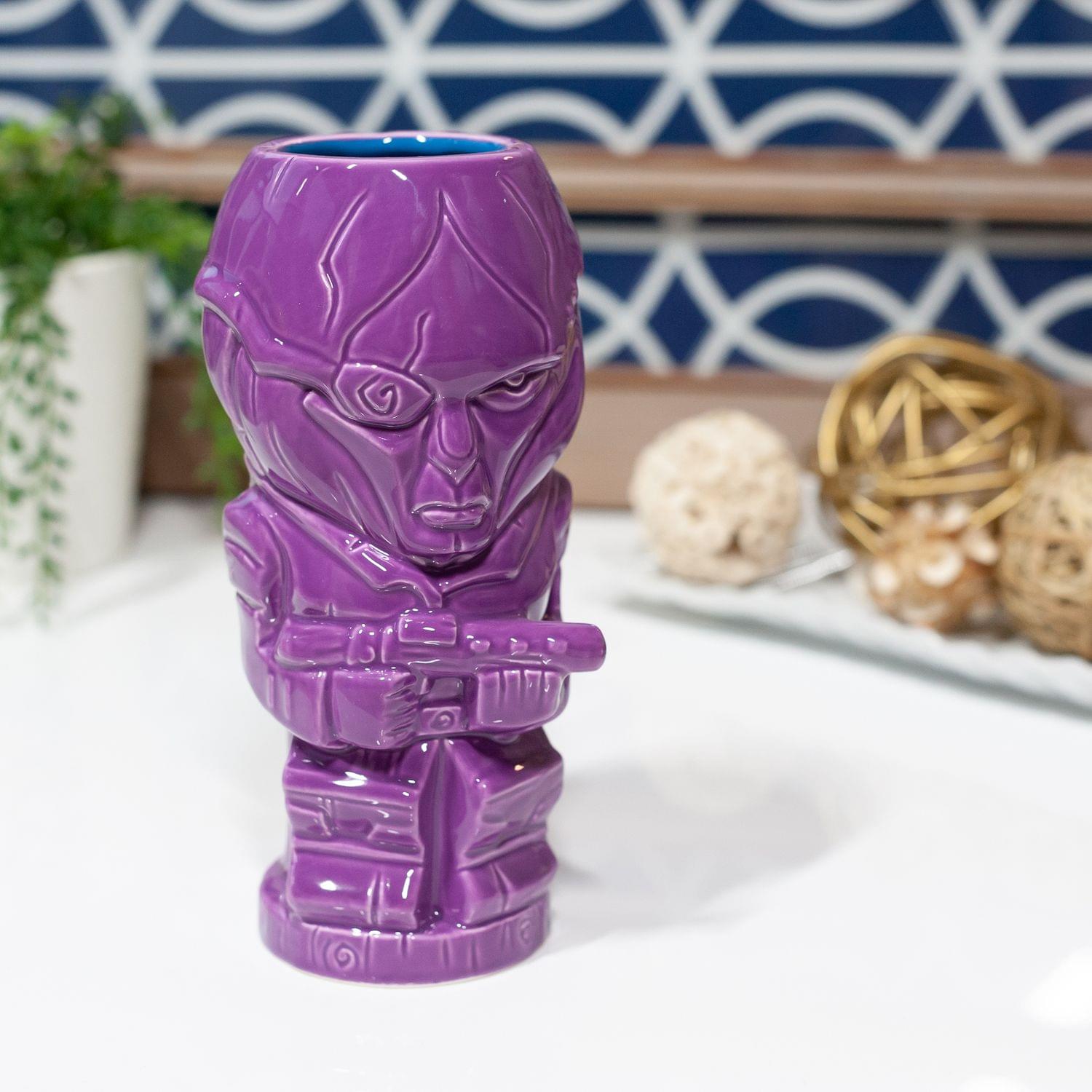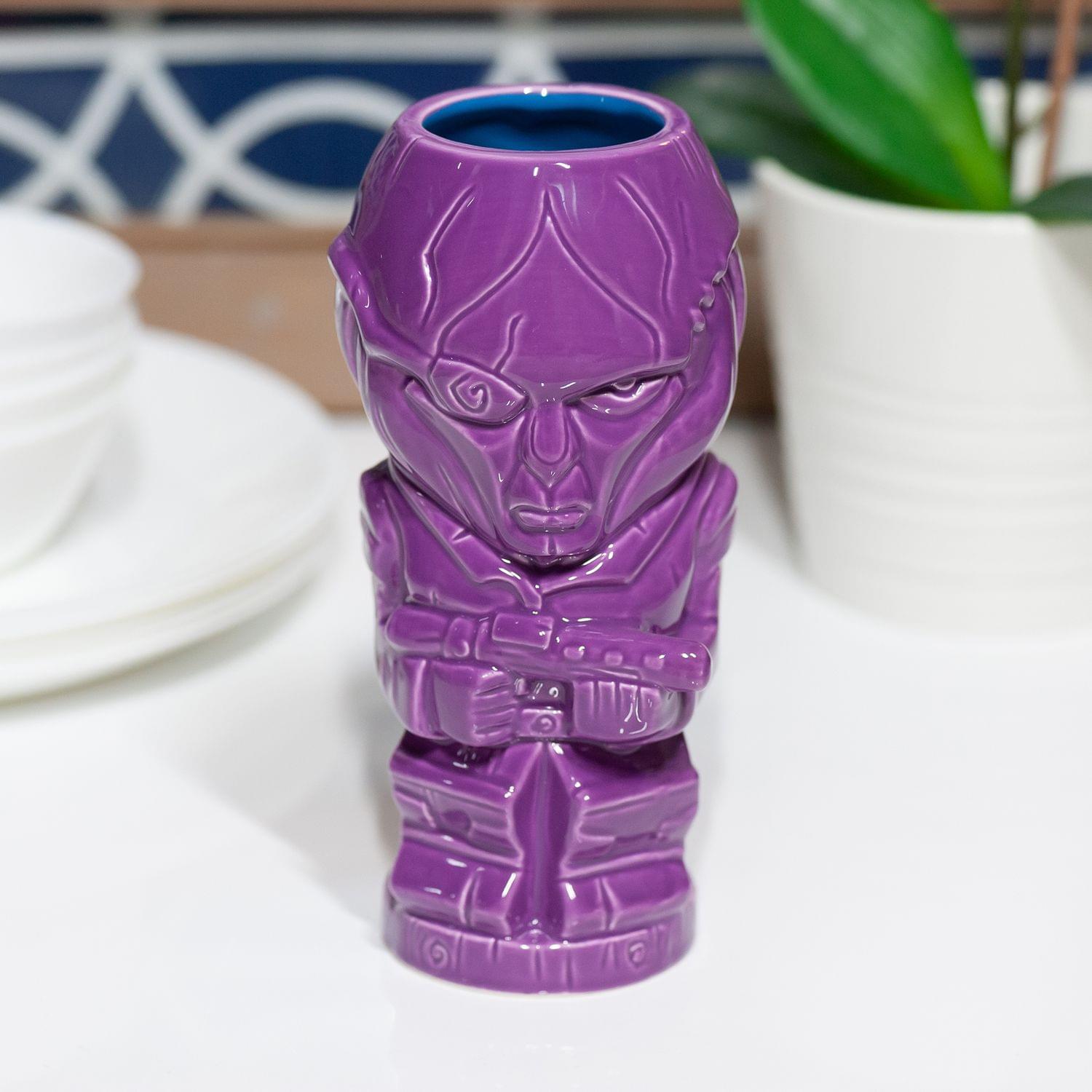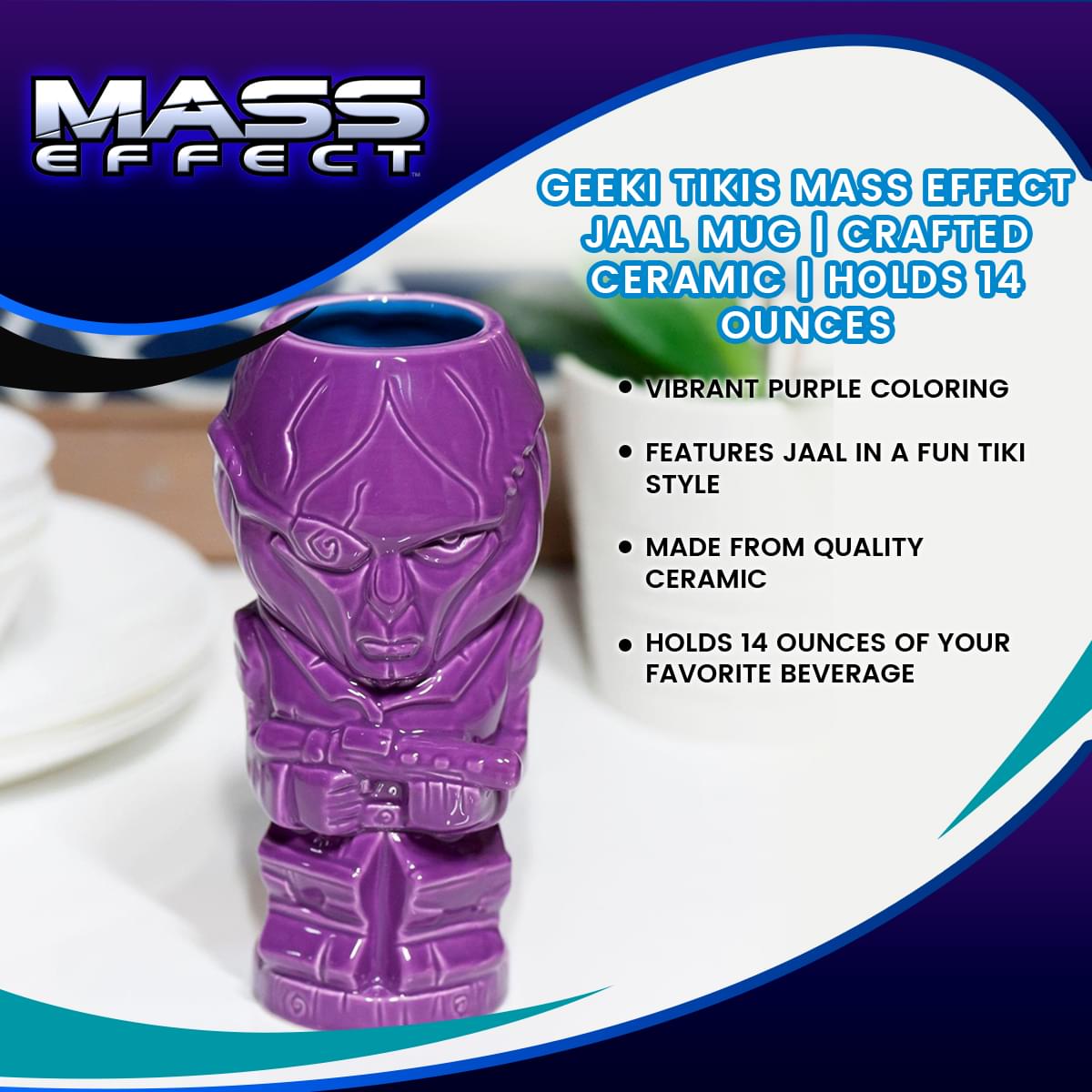 Geeki Tikis Mass Effect Jaal Mug | Crafted Ceramic | Holds 14 Ounces
SHAPED LIKE JAAL: Crafted into a fun tiki style shape, this drinking cup is designed to look like Jaal from Mass Effect: Andromeda. Fans of the game will instantly fall in love with this Angora resistance fighter turned drinking mug.
FUN ISLAND DESIGN: When you're a pathfinder traversing the depths of space, it's easy to feel burned out. Reminisce about the tropical paradises of home with each sip from this fun tiki mug.
QUALITY TIKI CUPS: Each Mass Effect cup is crafted from a durable ceramic material and built to last. Standing at 7" tall, this tiki cup is also microwave and top shelf dishwasher safe!
THE BAR IS OPEN: With a ceramic build and a 14-ounce capacity, this Jaal drinking cup is perfect for any type of brew or mixed drink! Enjoy hours of Mass Effect gameplay while sipping from this tiki cup!
OFFICIAL GEEKI TIKIS CHARM: Each Geeki Tikis mug is designed to bring your favorite hobbies together; drinking and video games! This Jaal mug is officially licensed and perfect for any tiki mug collection!
DISCOVER NEW WORLDS OF DRINK POSSIBLITIES
We get it, soaring around space looking for the most habital planets to settle and foster for humanity can get tiring. That's why it's always important to spice things up a bit with these crazy fun Geeki Tikis mugs! After a long day of traversing the Andromeda galaxy, it's safe to say that anyone aboard the tempest would love a refreshing drink. Kick back, relax, and enjoy your new discoveries with this amazing Geeki Tikis mug!
Featuring Jaal the Angora resistance officer, this high detailed tiki mug is an excellent showpiece for any Mass Effect collection. Enjoy an evening off from hunting the kett with your favorite brew and your new drinking buddy, Jaal.
OFFICIAL GEEKI TIKIS COLLECTIBLE MUG
Combining the popular fashion of tiki mugs with amazing pop culture icons, Geeki Tikis has created a product line for geeks, nerds, and super-fans to enjoy their favorite drinks with their favorite characters! Made from a durable quality ceramic, each mug is designed to deliver stunning details while also being durable enough to quench your thirst round after round! Enjoy the magic of Geeki Tikis mugs and collect the complete set of your favorite series!