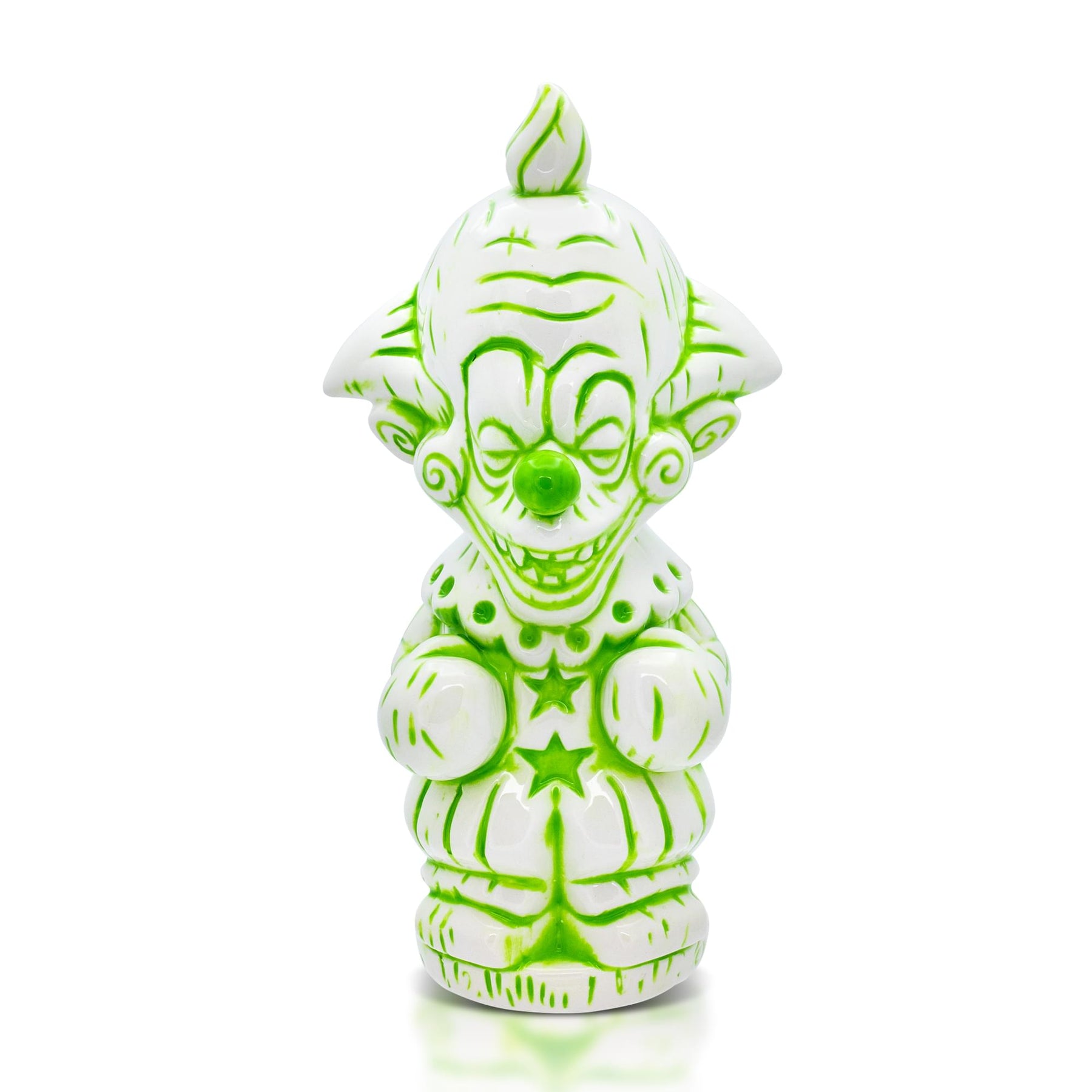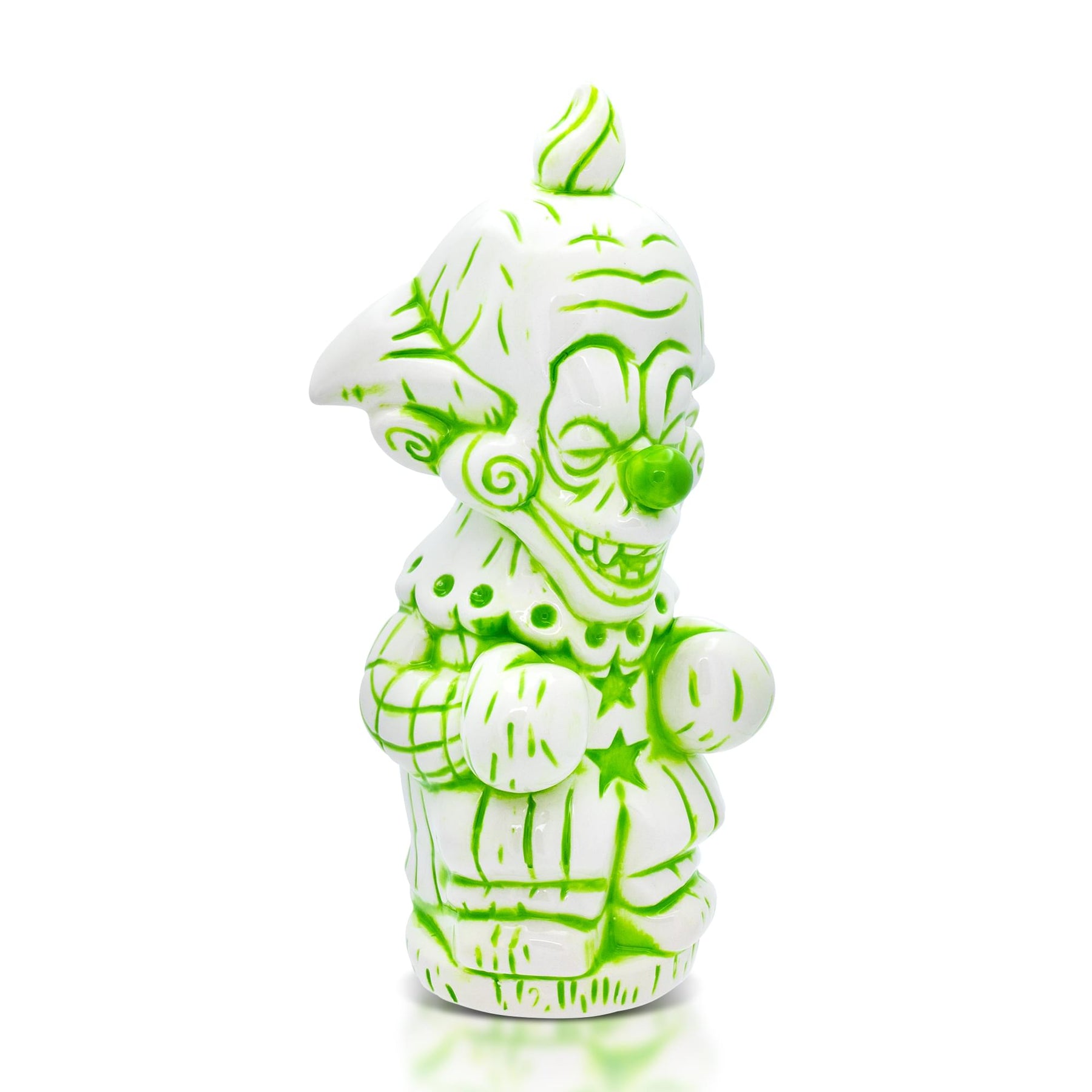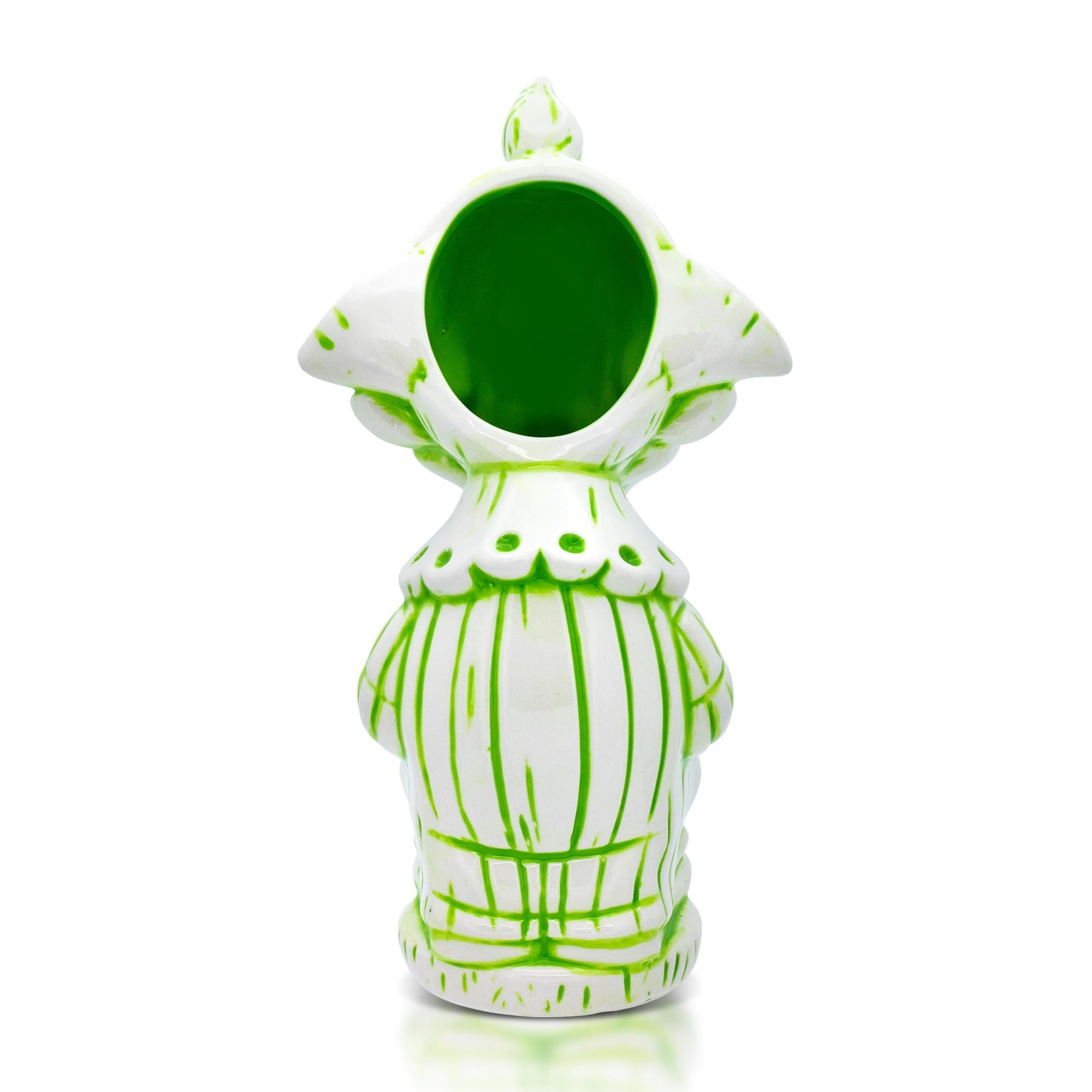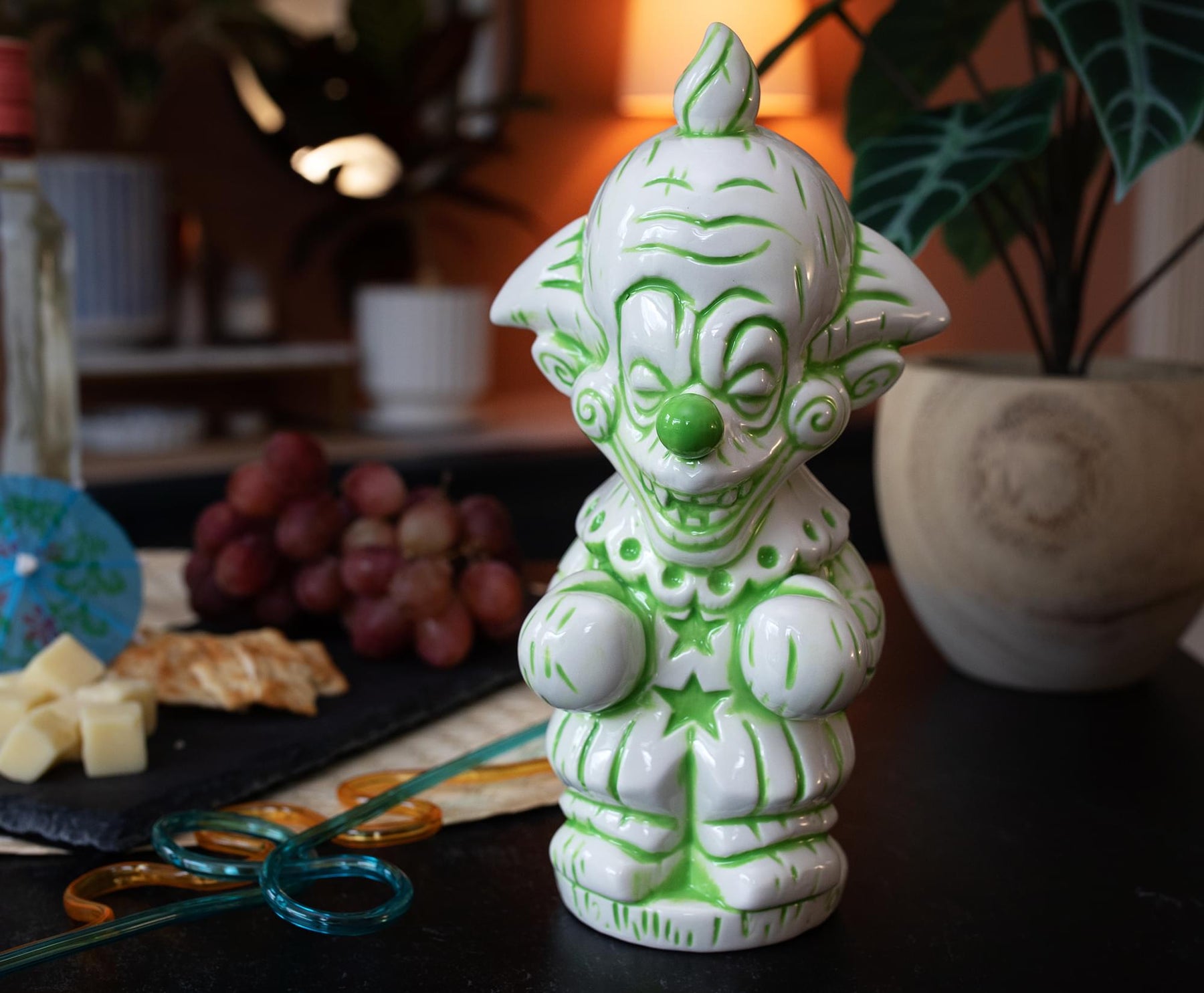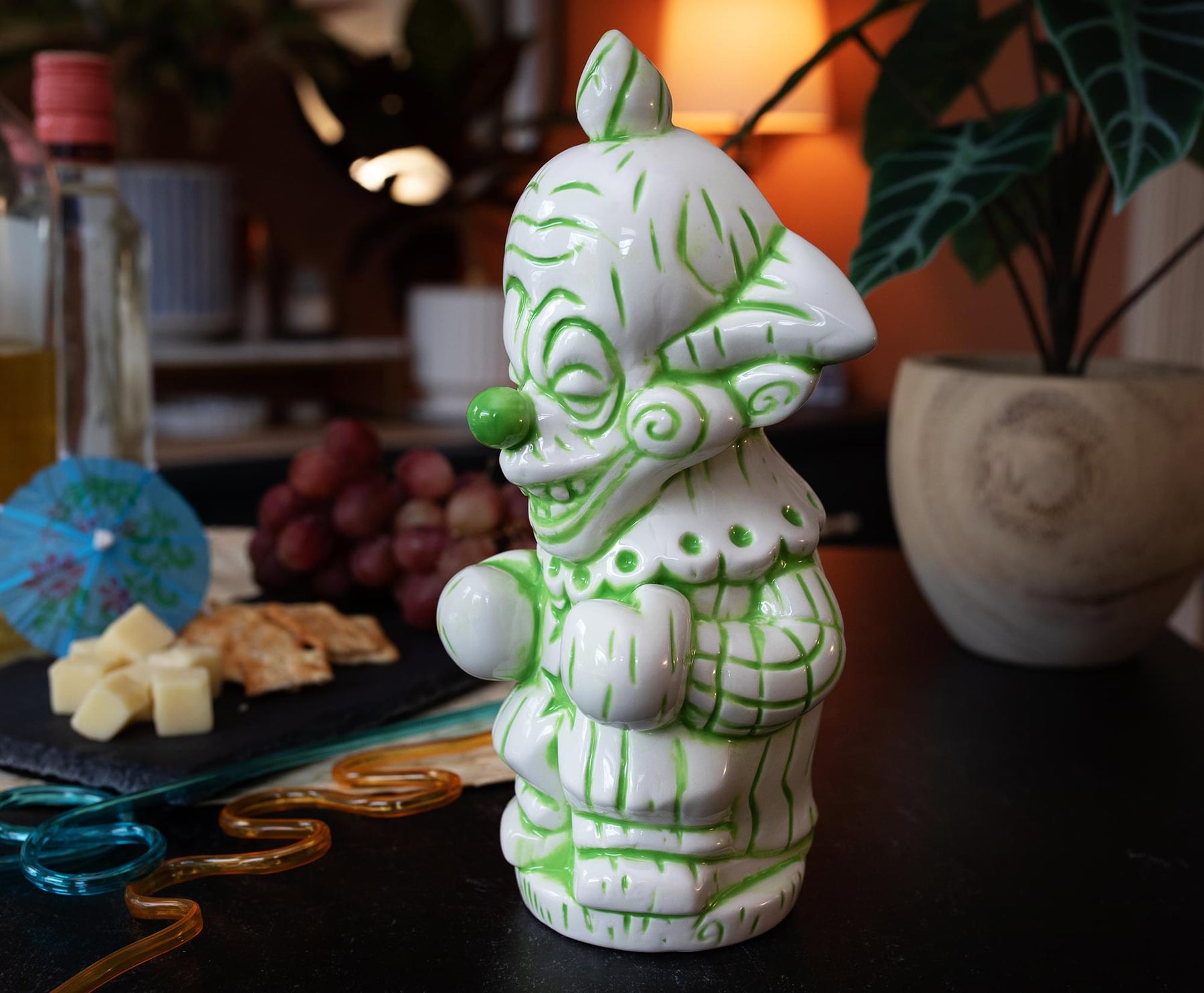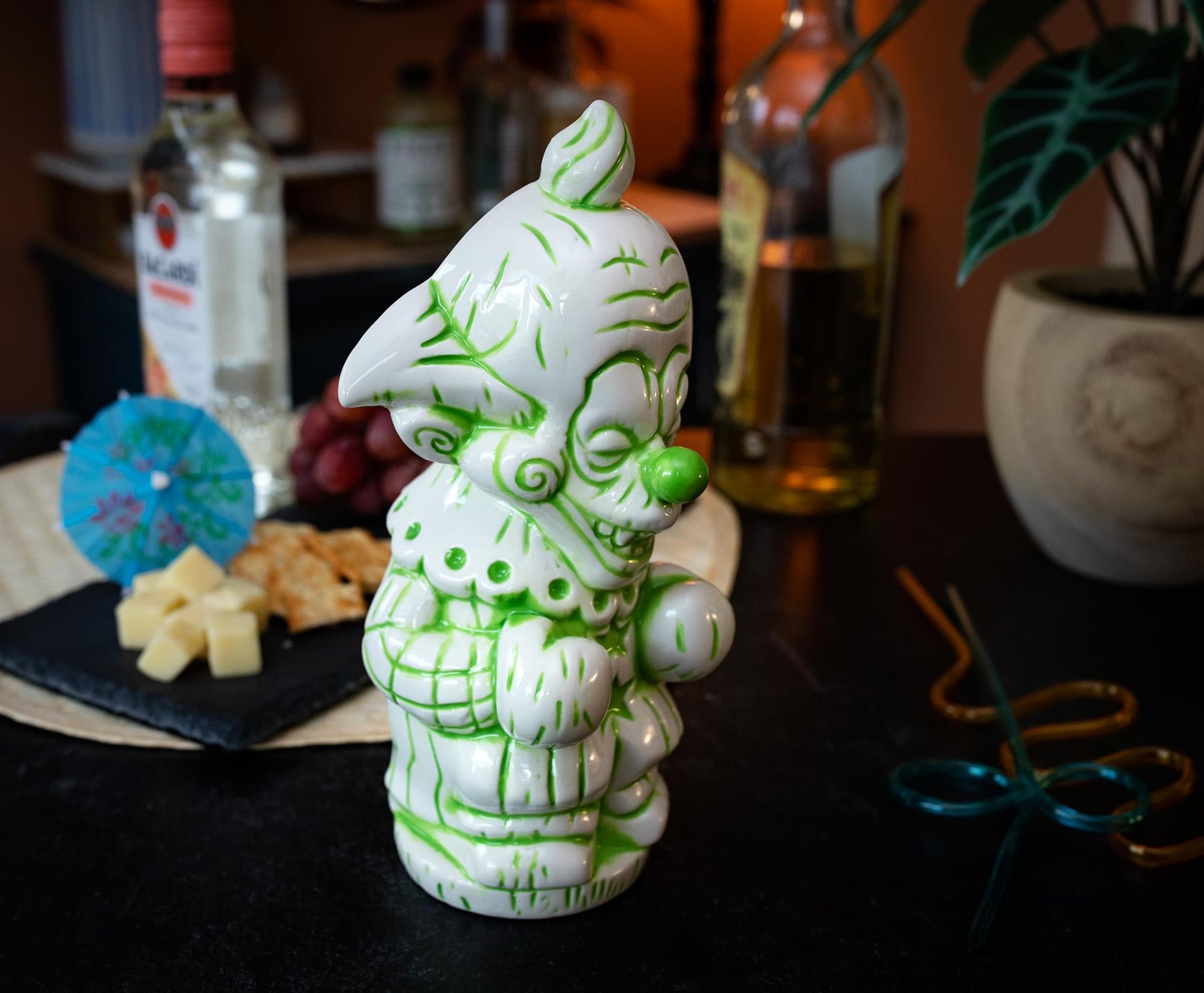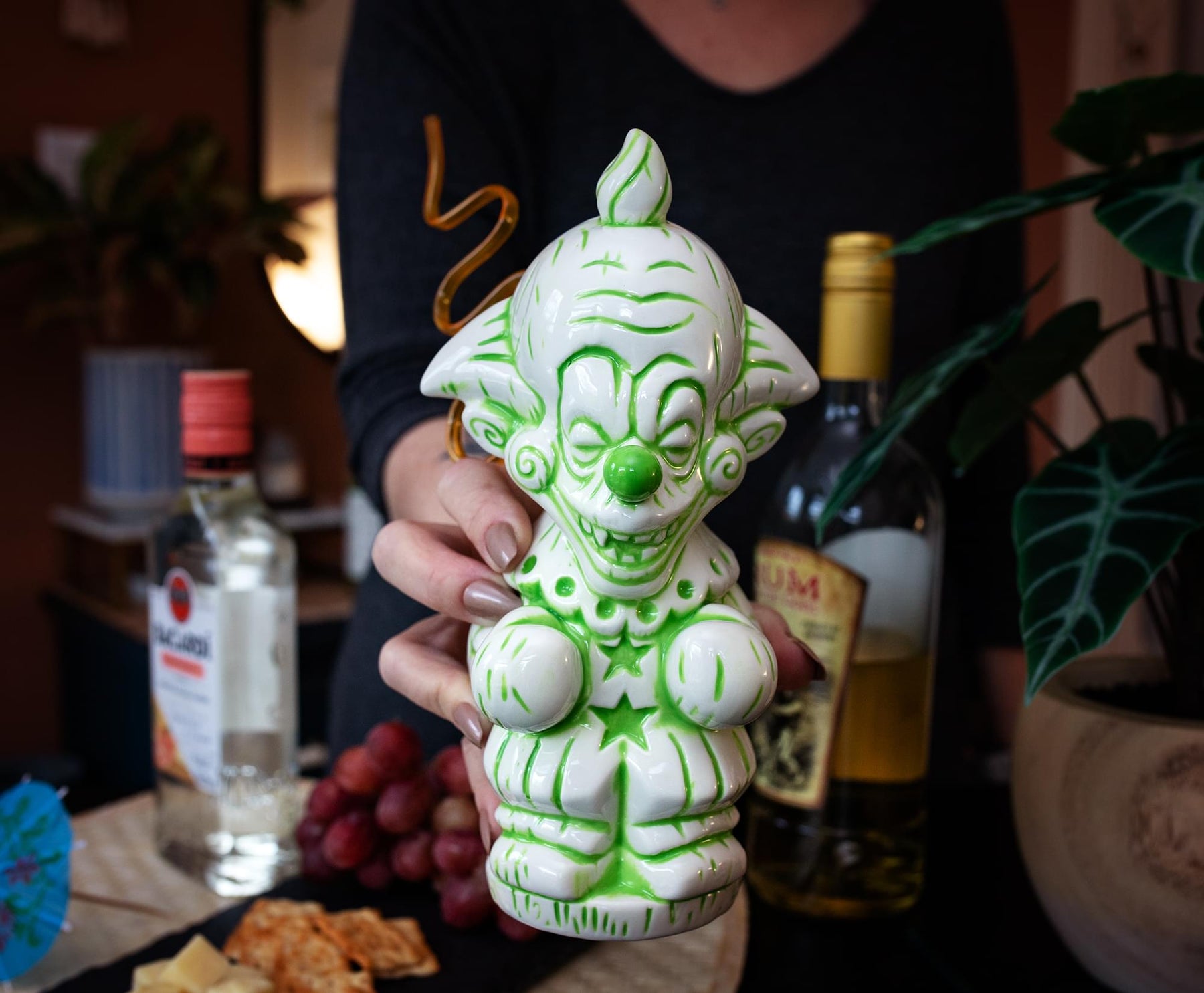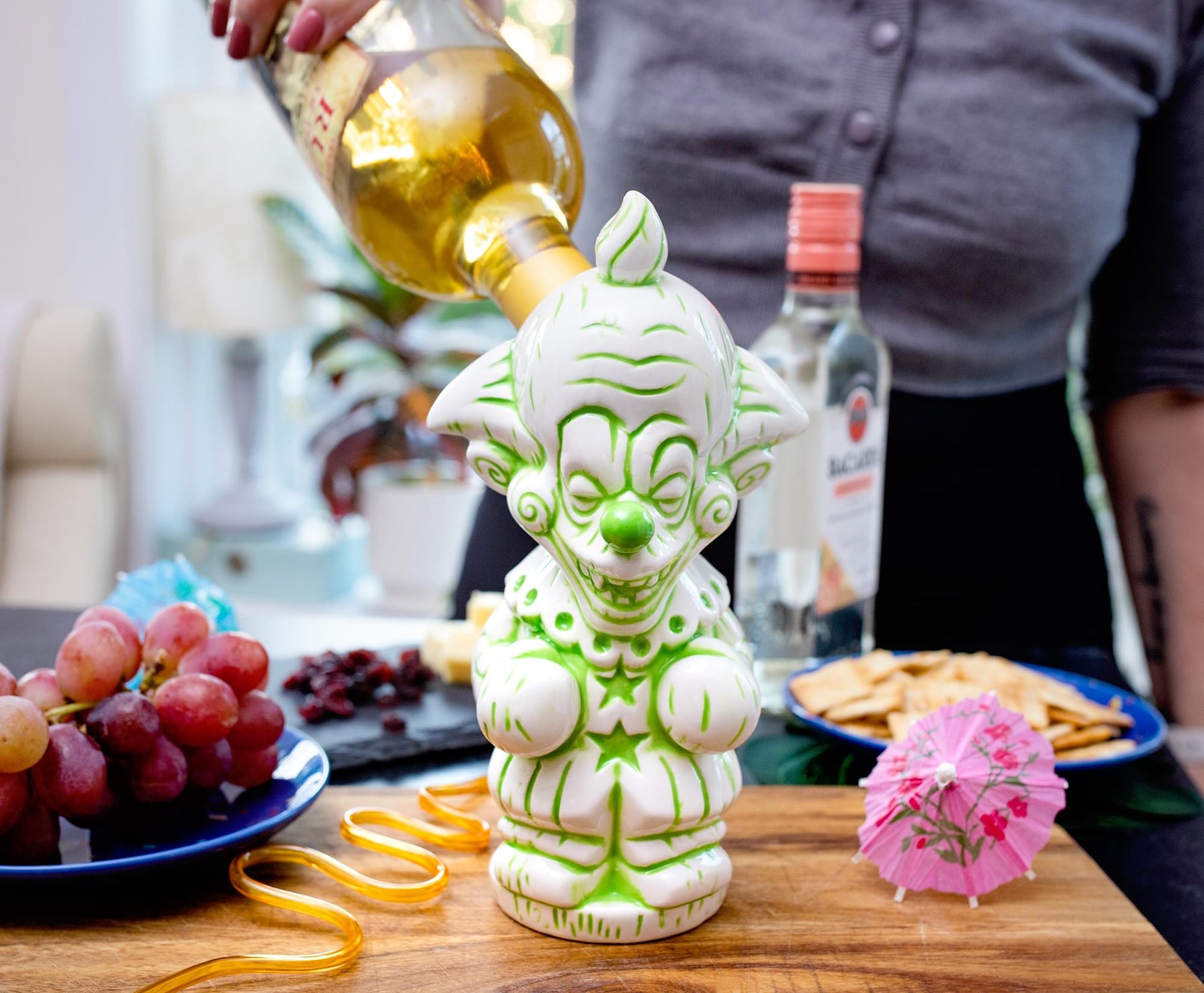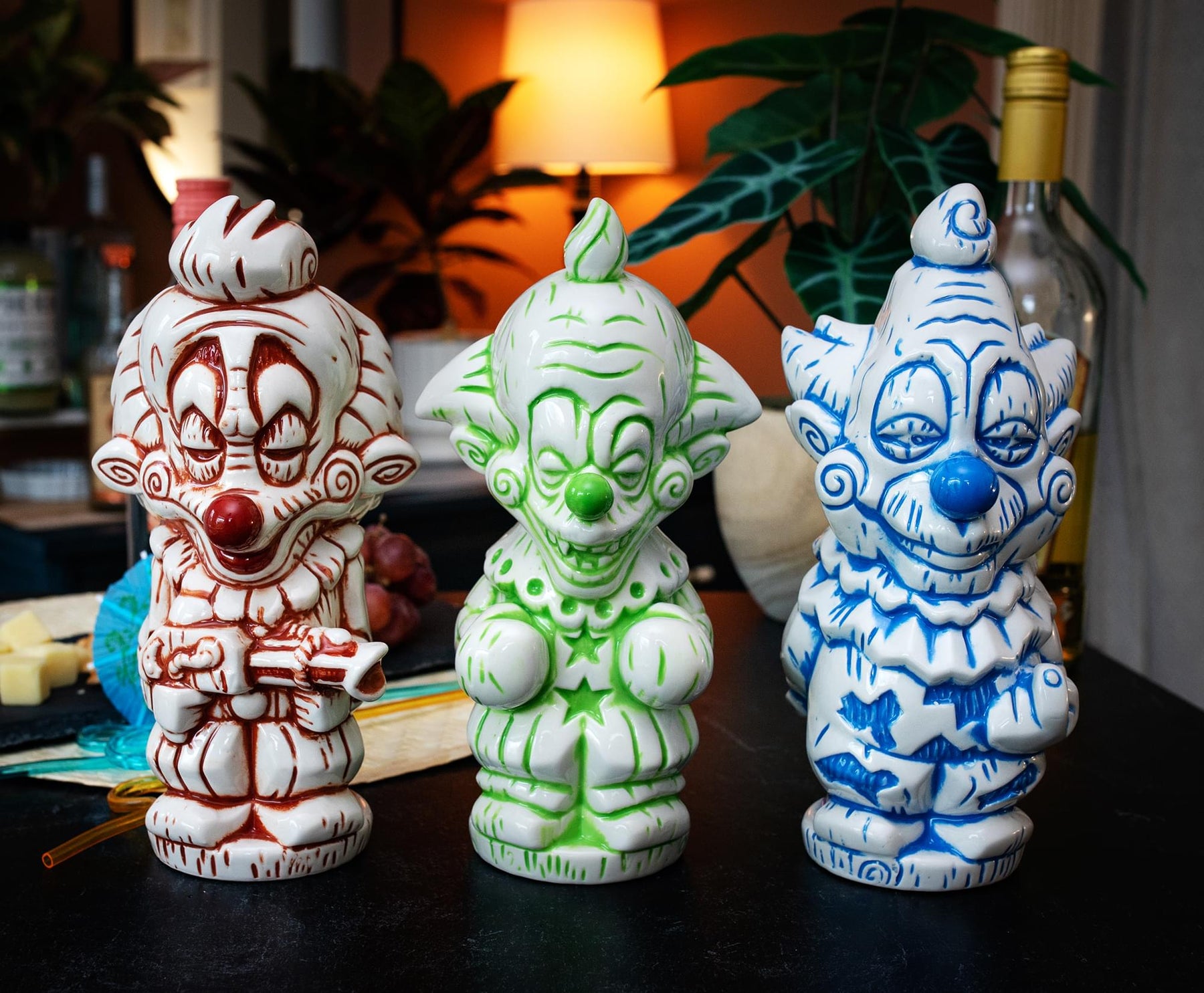 Geeki Tikis Killer Klowns From Outer Space Shorty Ceramic Mug | Holds 10 Ounces
KILLER KLOWNS GOES TIKI: The citizens of Crescent Cove will never forget the night the circus came to town. Neither will you with this Geeki Tikis mug featuring Shorty from the cult classic horror movie Killer Klowns from Outer Space.
TERROR COMES IN MANY SIZES: He may look small, but this Klown packs a mean punch. The diminutive Shorty has been sculpted in a unique tiki style, reimagining this Killer Klown in deadly detail, right down to his boxing gloves.
SHARE A DRINK WITH A KLOWN: No need to go 12 rounds before grabbing yourself a much-needed refreshment. This extraterrestrial figural tumbler holds approximately 10 ounces of hot or cold beverages, including fairground favorites.
KILLER QUALITY FOR CIRCUS-GOERS: This BPA-free ceramic figural mug features a stunning high-gloss finish with intricate hand-painted details. For the best care, hand-wash only is recommended. Not suitable for dishwasher or microwave.
OFFICIAL GEEKI TIKIS COLLECTIBLE: Whether it's pizza or pie, you shouldn't accept any food from this troublemaker. Give this teeny terror a big ovation with this officially licensed Geeki Tikis Shorty Mug inspired by Killer Klowns from Outer Space.
ADD IN A LITTLE HORROR TO YOUR HAPPY HOUR
A small town has been invaded by killer aliens from outer space. They're just clowns; they're not dangerous, right? Go ahead, peek into the Big Top if you dare with this Geeki Tikis Shorty Mug inspired by the '80s cult classic Killer Klowns from Outer Space.
It's a bad idea to get into a fistfight with Shorty, he just might knock your block off.
This pint-size pugilist even brought along his boxing gloves, so he's ready to throw down. Looking ready to rumble tiki form, this fully sculpted ceramic figure is painted in a white-glazed finish with lime-green accents.
FROM THE OFFICIAL GEEKI TIKIS COLLECTION
Ready to clown around? Enjoy a mai tai, pina colada, or perhaps a fairground favorite while you're ringside at Shorty's next bout. You'll have a front-row seat with this officially licensed Geeki Tikis x Killer Klowns From Outer Space collectible.
CARE INSTRUCTIONS
Hand-wash only
Not dishwasher safe
Not microwave safe
#BBD0E0 »