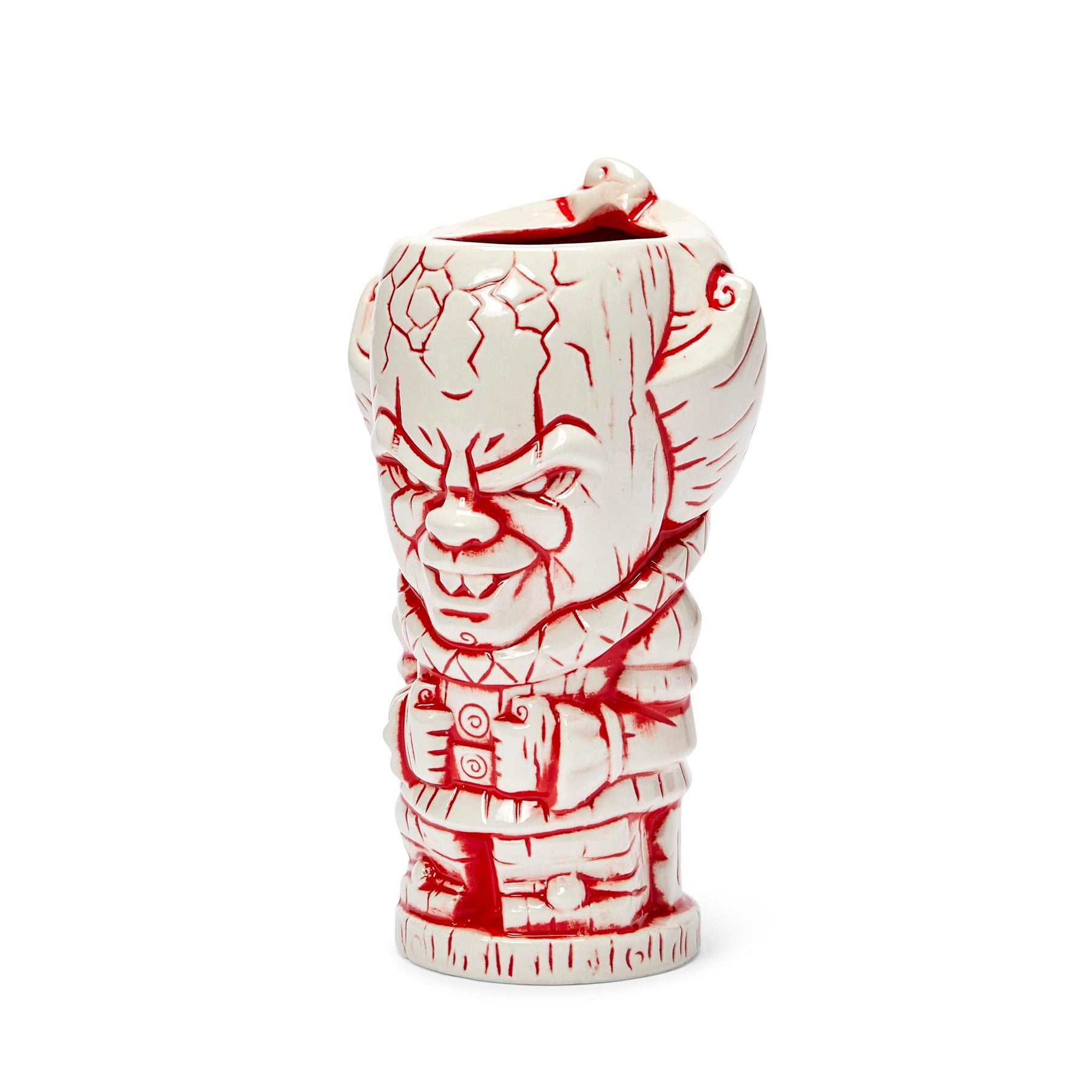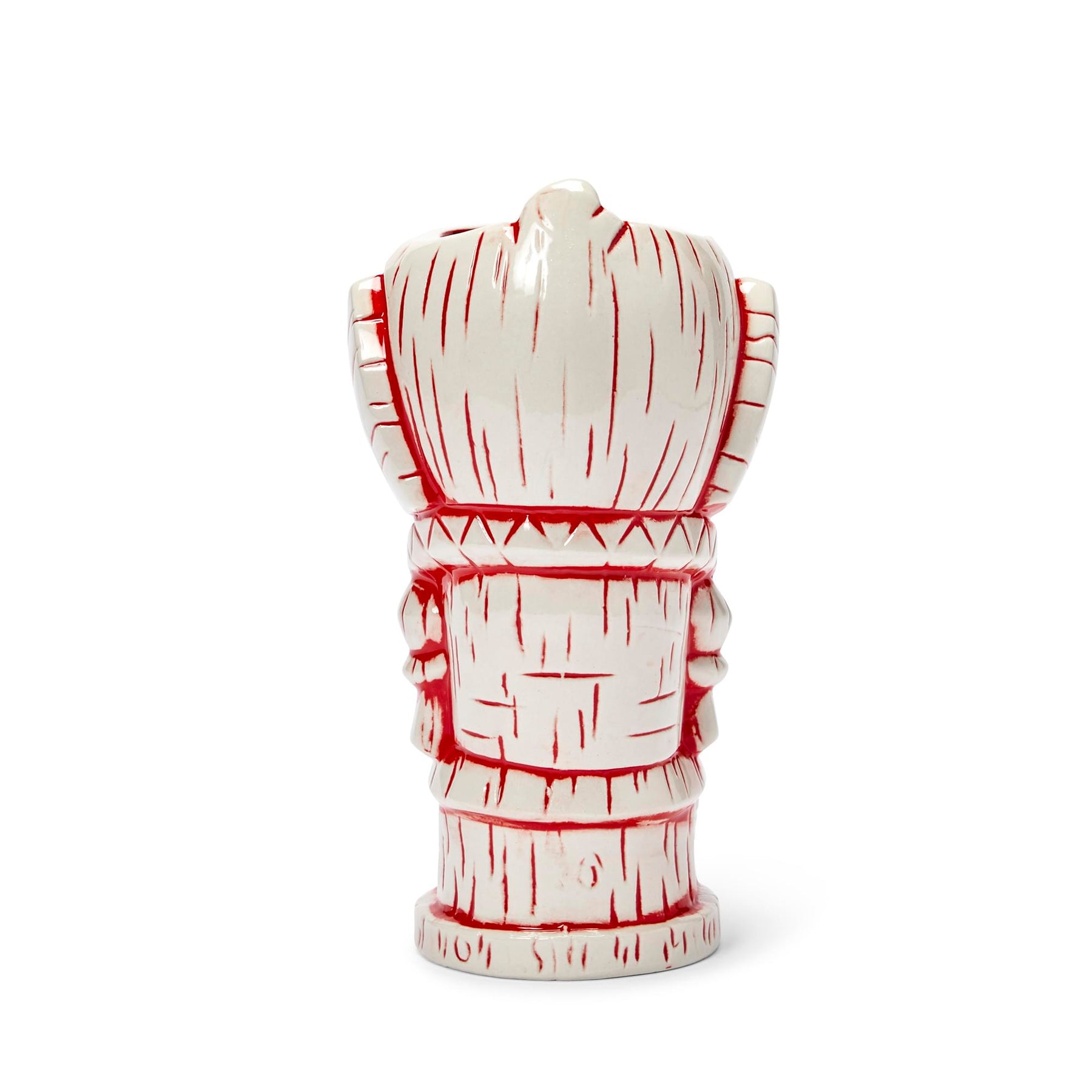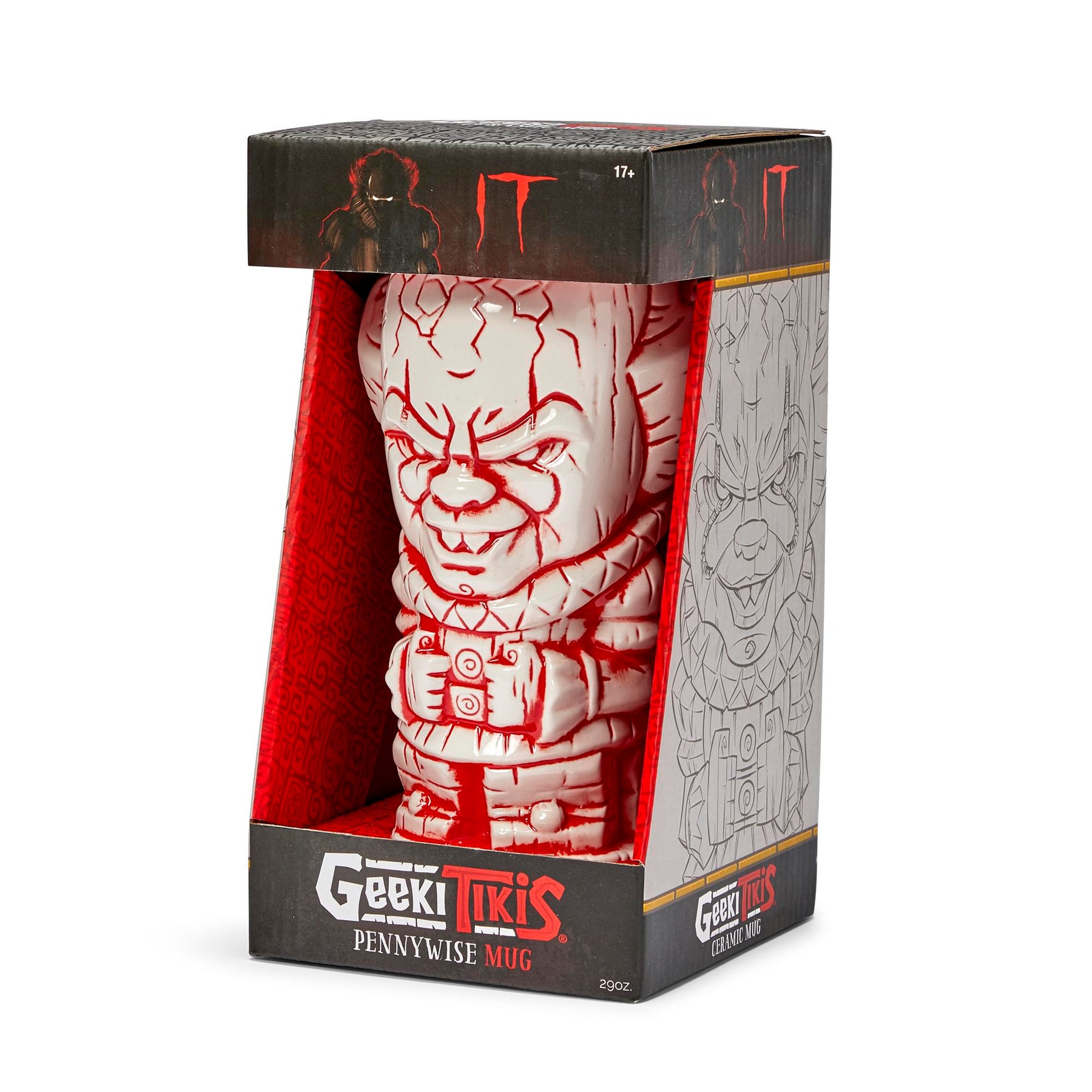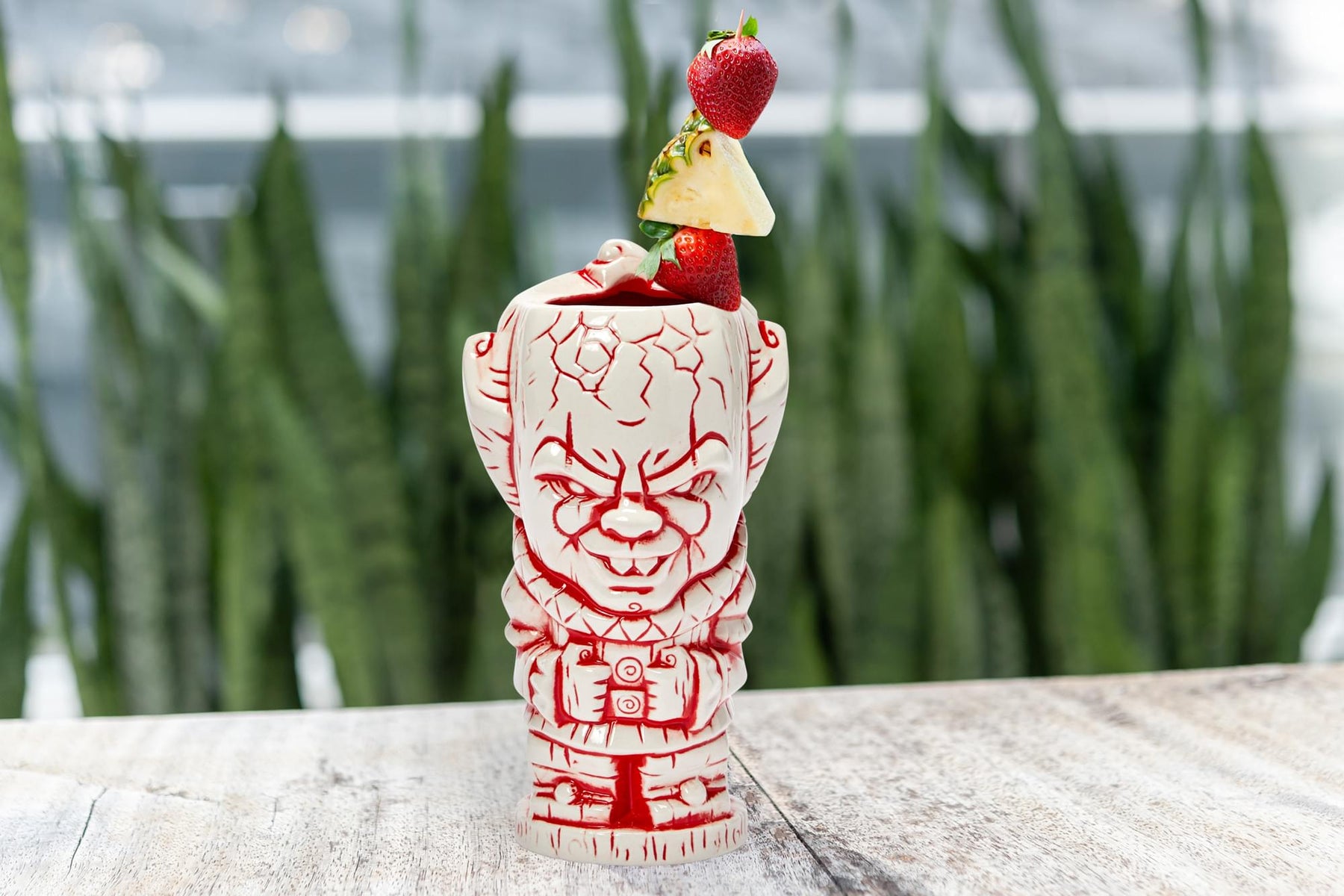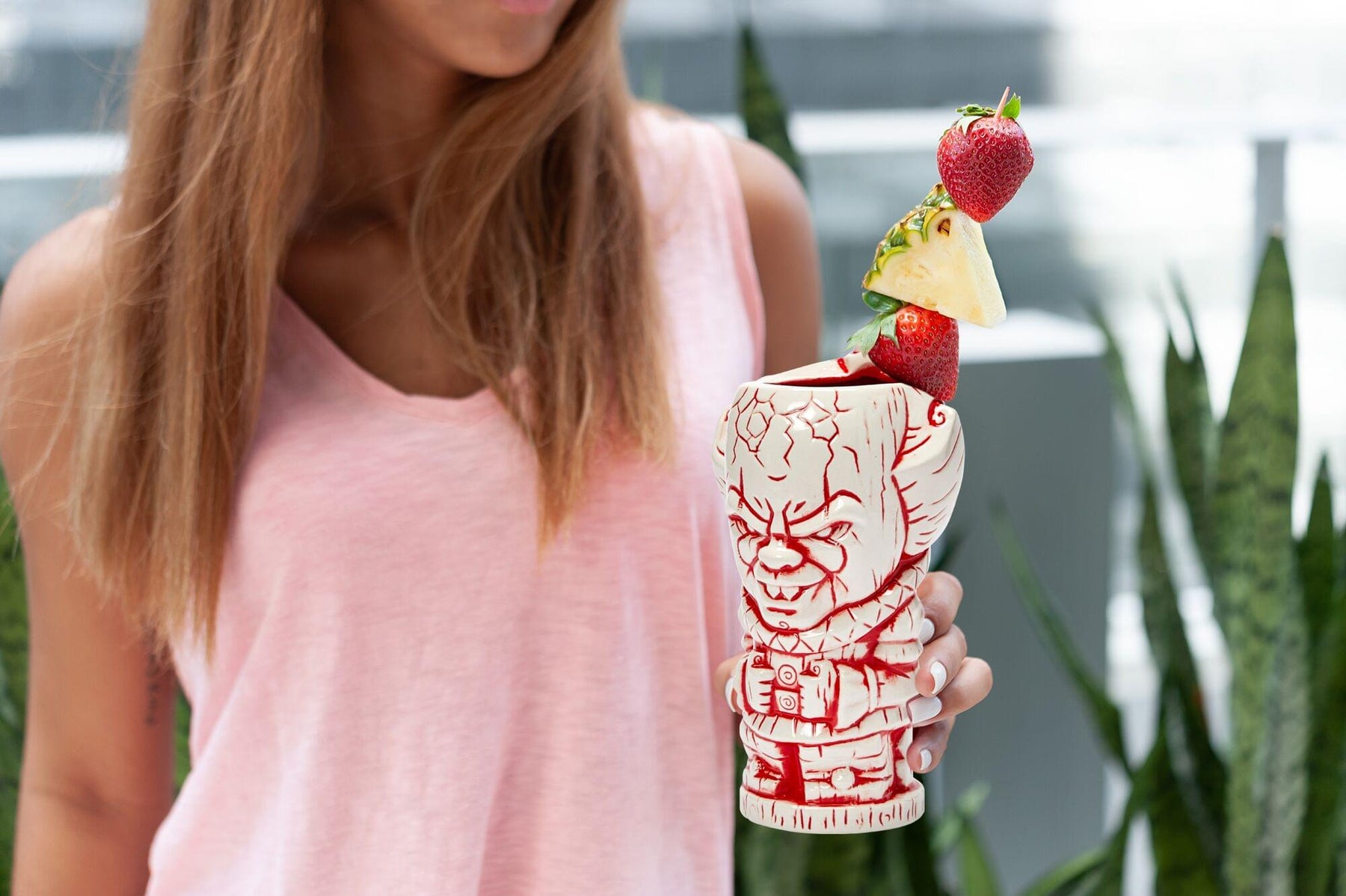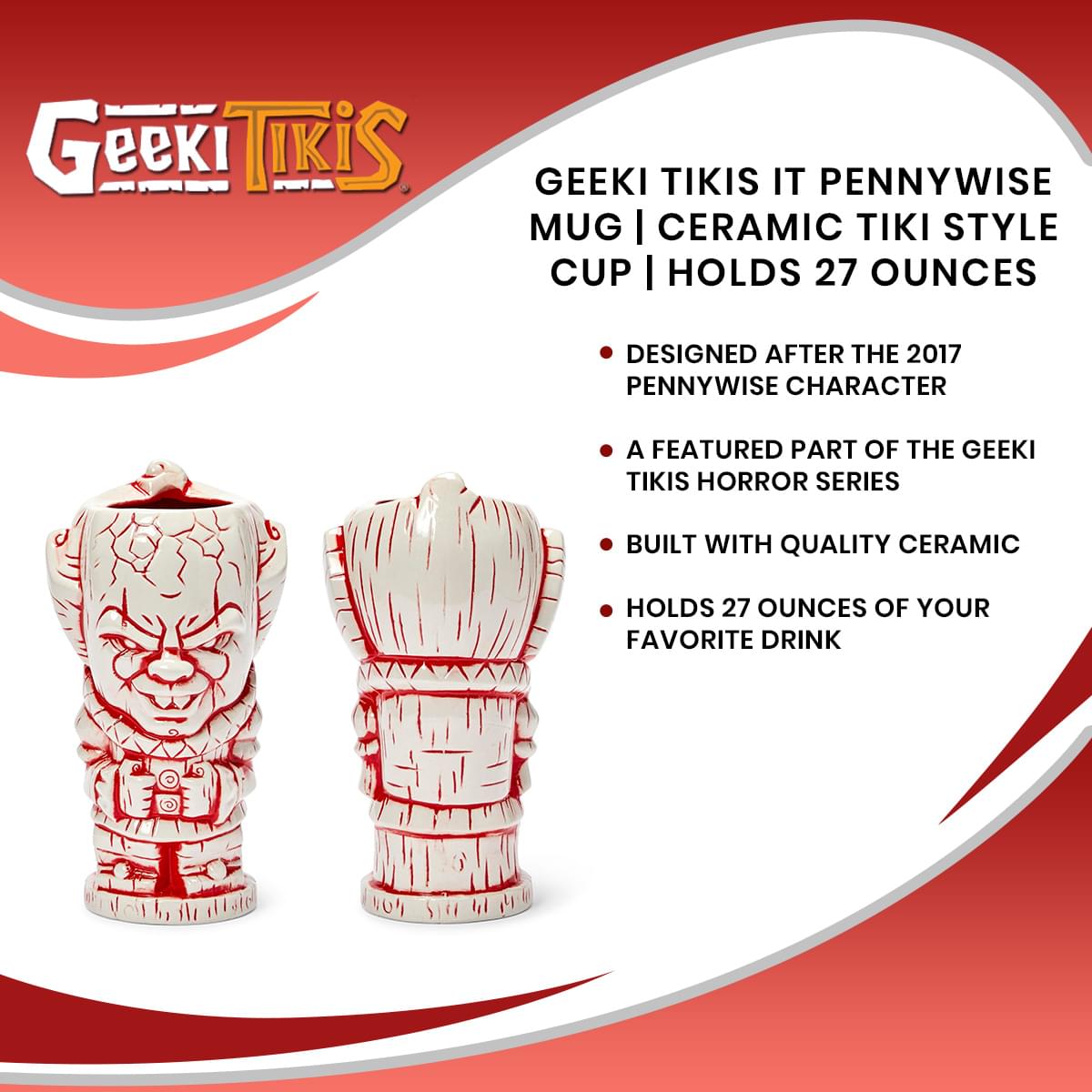 Geeki Tikis IT Pennywise Mug | Ceramic Tiki Style Cup | Holds 27 Ounces
WHERE THE DRINKS ALL FLOAT: Haunting the streets of Derry Maine, Pennywise the Clown is here to distill fear into your drinks! Now available in the form of this Geeki Tikis horror mug, you can add Pennywise to your creepy bar mug collection.
A CLOWNING ADDITION TO YOUR TIKI COLLECTION: Tiki mugs are a popular commodity among those who enjoy a fun and refreshing drink. Now Geeki Tikis has unveiled a new line of Horror-themed tiki mugs! Grab your Pennywise mug from this collection!
RATED FOR YOUR WORST FEARS: This collectible tiki mug is crafted from a durable ceramic material and is made to last. Brave any fear that Pennywise may throw your was as this mug is microwave safe and top shelf dishwasher safe!
ADD 'IT' TO YOUR BAR MUGS: With a ceramic build and a 27-ounce capacity, this Pennywise mug is the perfect drinking cup for any type of brew or mixed drink! Enjoy a Mai Tai or Pina Colada with the murderous clown!
OFFICIAL GEEKI TIKIS CHARM: Each Geeki Tikis mug is designed to bring your favorite passions together; mixed drinks and horror movie villains! This Pennywise mug is officially licensed and perfect for any tiki mug collection!
SHARE A DRINK WITH PENNYWISE
Pennywise is here to invite you to share a drink with him! Come and play with the Dancing Clown of Derry and enjoy your favorite mixed drinks along the way! This quality ceramic tiki mug is a part of Geeki Tikis exclusive Halloween Horror collection! Collect your favorite horror movie characters styled in a fun tiki fashion! Adding these characters to your collection of Geeki Tikis mug will bring a scare to your friends and family!
OFFICIAL GEEKI TIKIS COLLECTIBLE MUGS
Combining the popular fashion of tiki mugs with amazing pop culture icons, Geeki Tikis has created a product line for geeks, nerds, and superfans to enjoy their favorite drinks with their favorite characters! Made from a durable quality ceramic, each mug is designed to deliver stunning details while also being durable enough to quench your thirst round after round! Enjoy the magic of Geeki Tikis mugs and collect the complete set of your favorite series!
Read All About It on Our Blog
Trending Geek