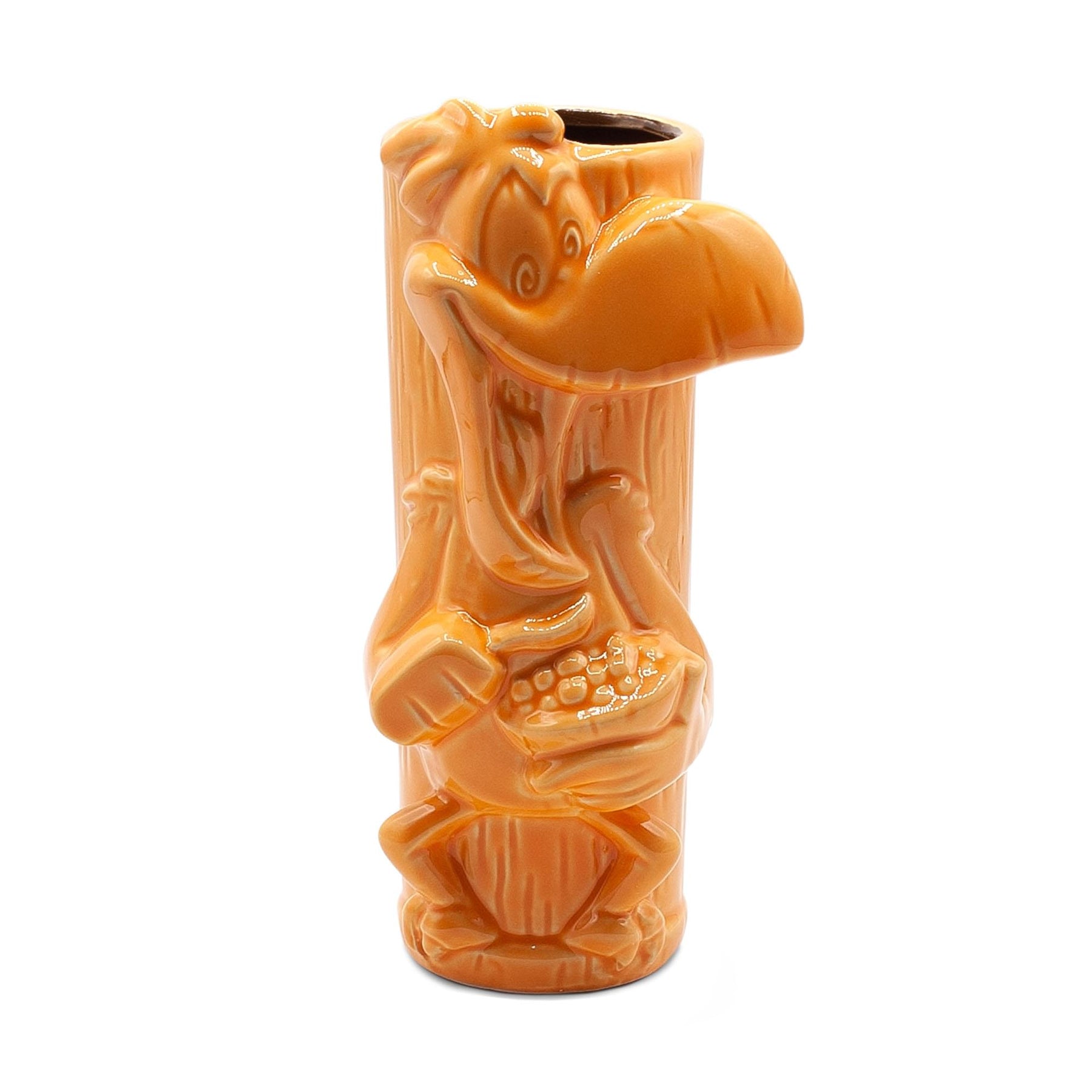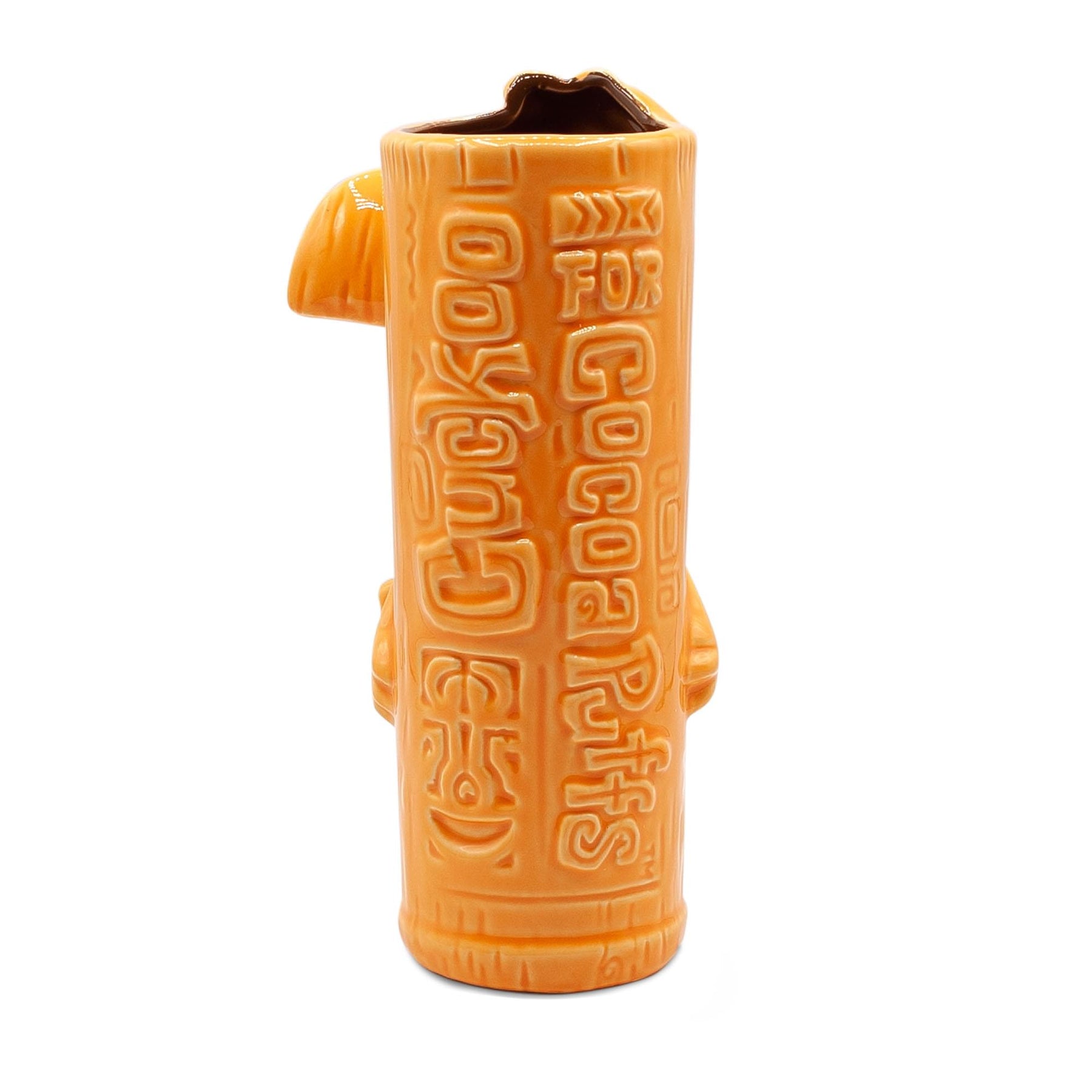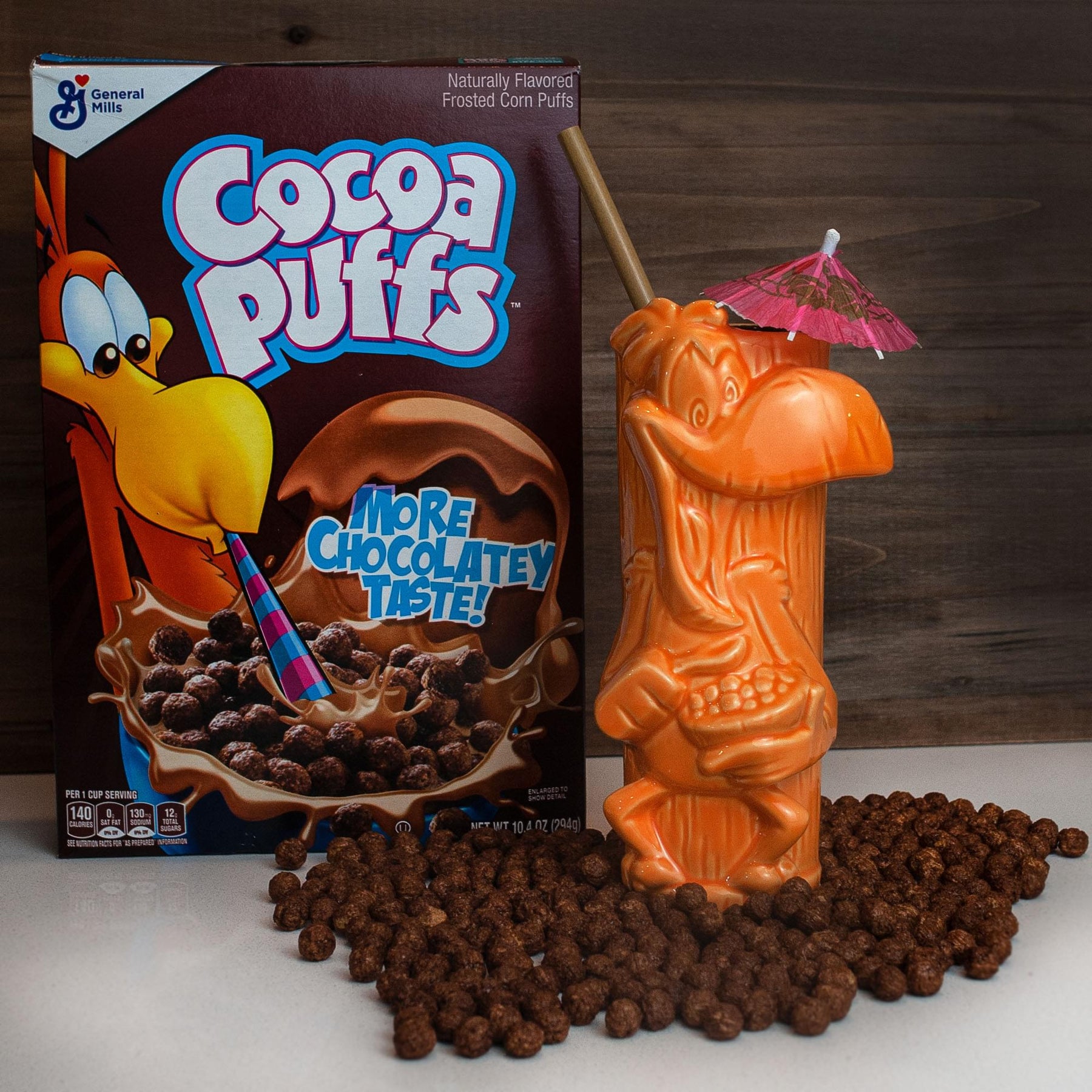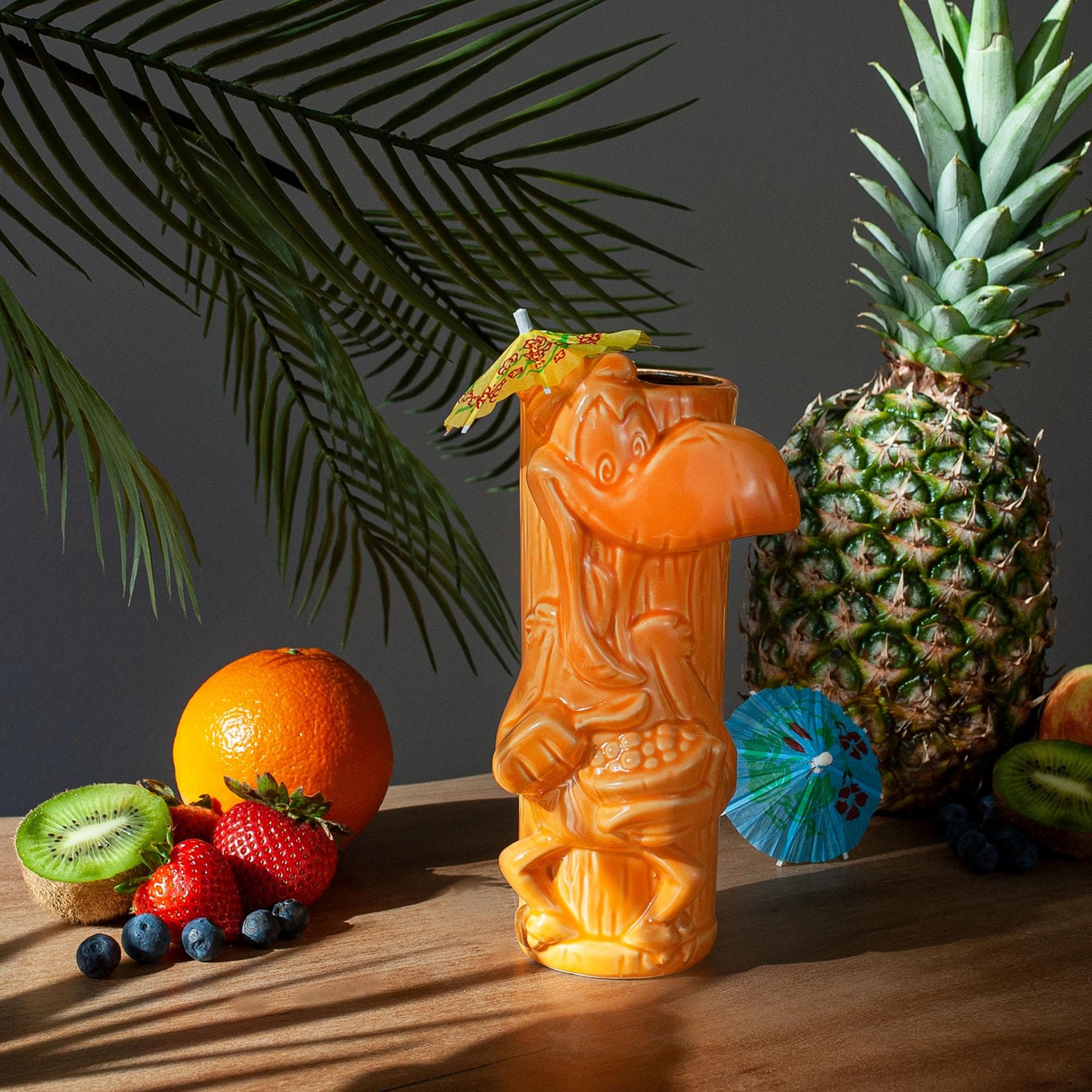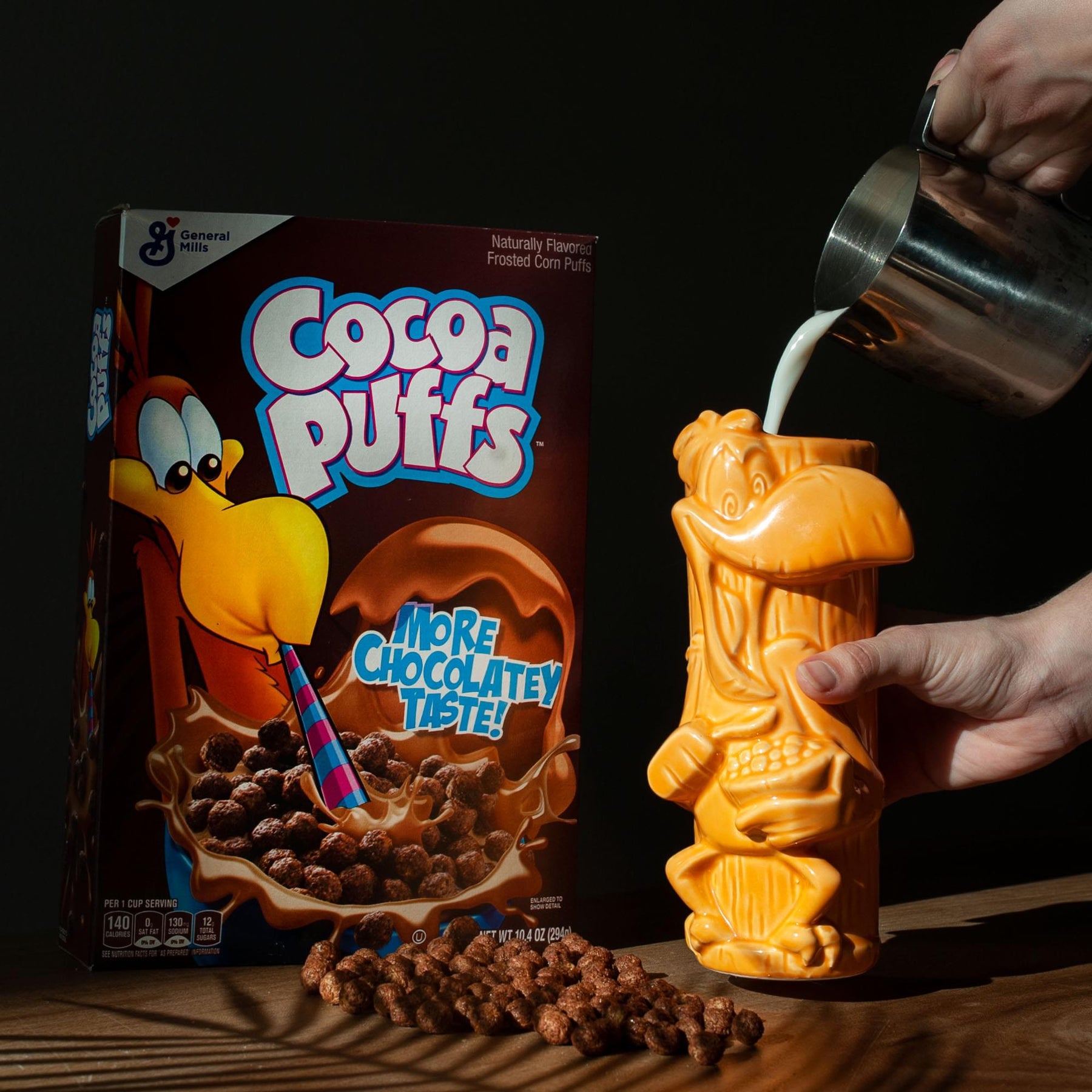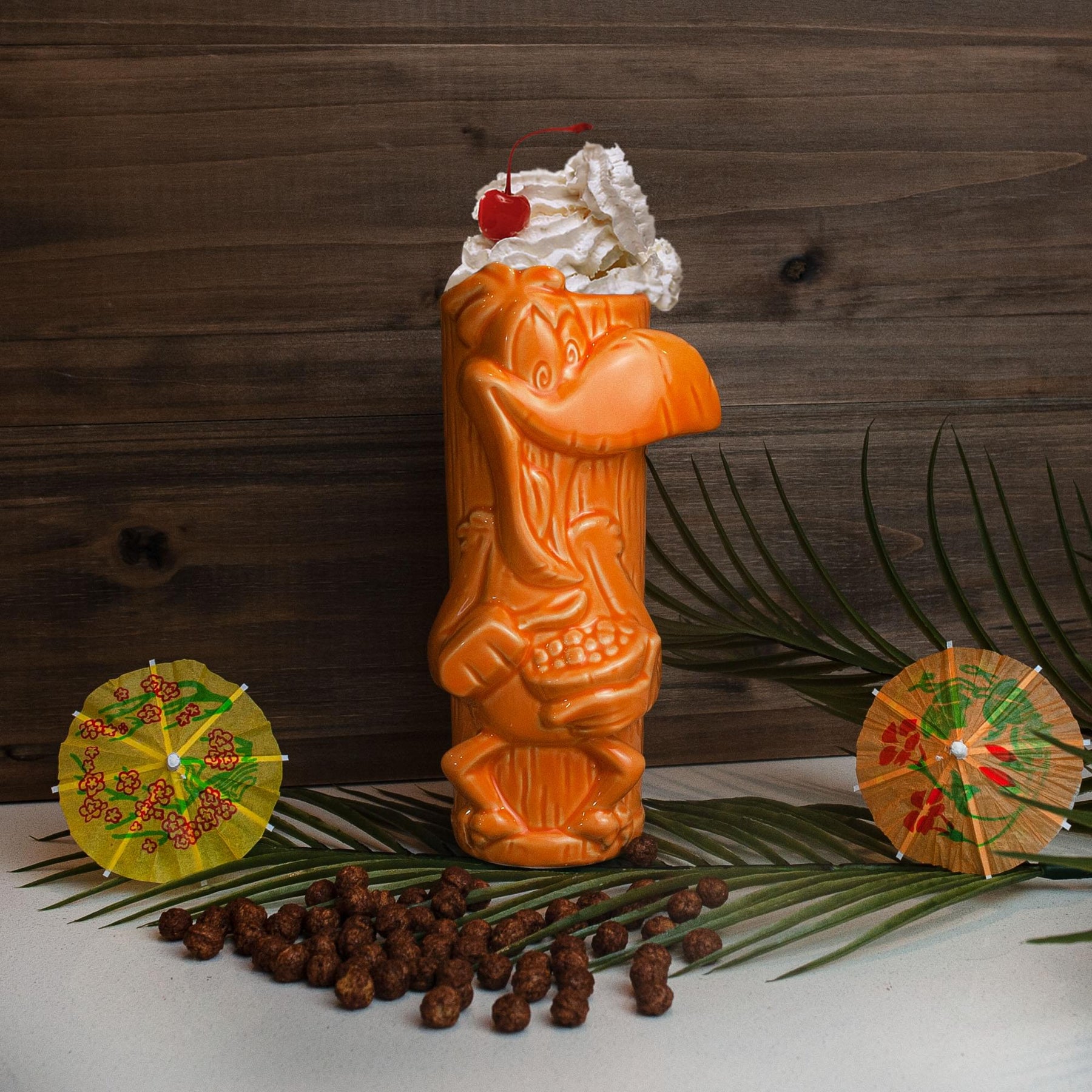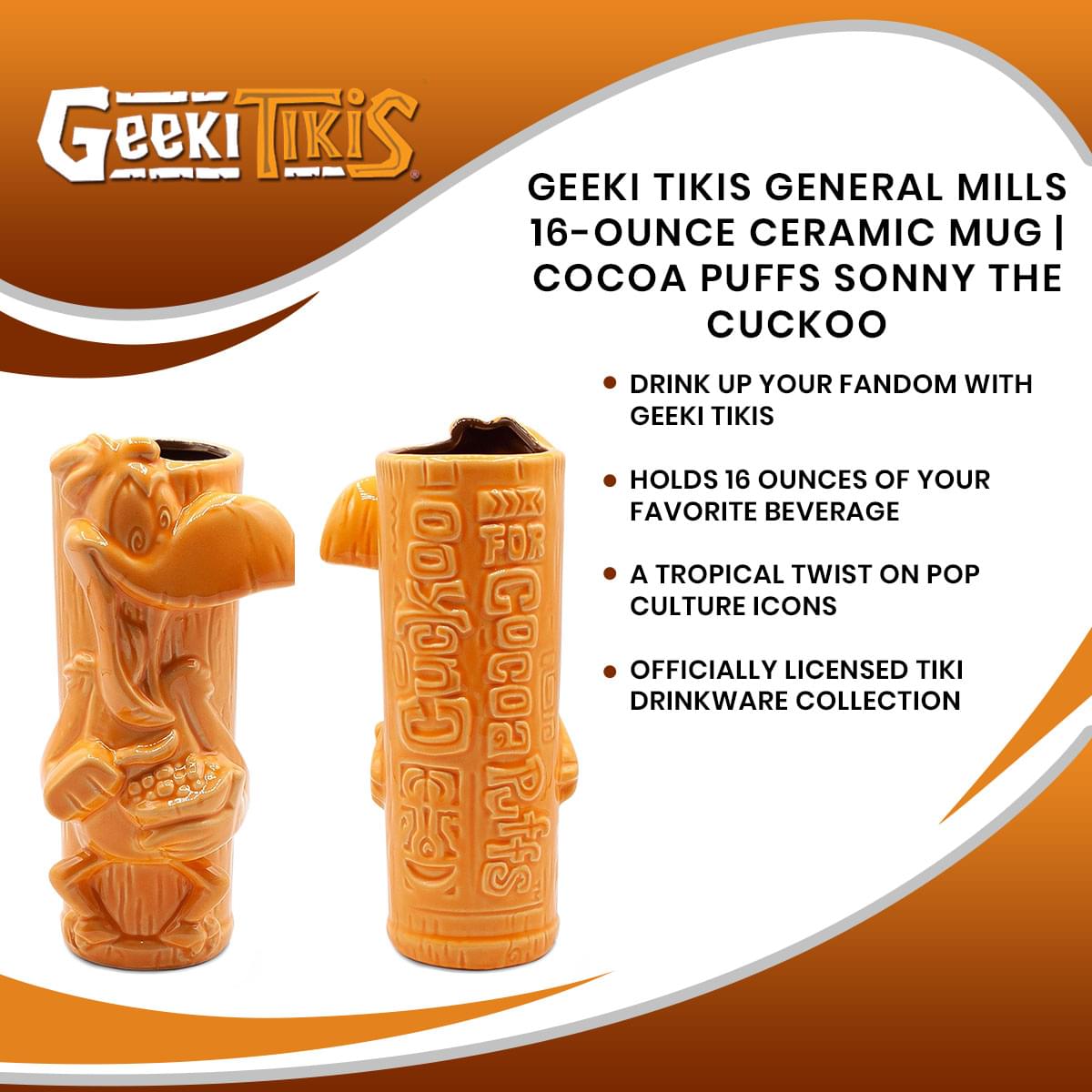 Geeki Tikis General Mills 16-Ounce Ceramic Mug | Cocoa Puffs Sonny the Cuckoo
General Mills Goes Tiki: Are you cuckoo for Cocoa Puffs? Enjoy the most important meal of the day with this Geeki Tikis mug, featuring Sonny the Cuckoo. Inspired by the popular cereal breakfast, our collectible drinkware is a must-have.
Coo-Coo Design: Based on the iconic mascot for Cocoa Puffs, this collectible Geeki Tikis mug depicts Sonny the Cuckoo. Combined with tropical styling, this cocktail mug features a chocolaty brown design reminiscent of the sugary delight.
Premium Quality: Made of high-grade ceramic, this Geeki Tikis mug is built to withstand any of Sonny the Cuckoo's energetic, cereal-crazed antics. Enjoy 16 ounces of your favorite beverage, or fill it up with Cocoa Puffs for a tasty snack.
Care Instructions: Keep yourself from going cuckoo with this collectible mug. It will turn your home bar into a tropical oasis — General Mills style. Easy to maintain, this cocktail mug is both top-shelf dishwasher and microwave safe.
Makes A Great Gift: Enjoy a tropical twist on pop culture icons, where every sip gives you a chocolaty taste of fandom. Add this Geeki Tikis mug to your personal barware collection or gift it to the Cocoa Puffs breakfast foodie in your life.
WE'RE CUCKOO FOR COCOA PUFFS
Enjoy a munchy, crunchy, chocolatey experience with this Geeki Tikis Cocoa Puffs mug.
Inspired by the popular General Mills cereal mascot, this whimsical drinkware gives Sonny the Cuckoo a tropical upgrade. Expertly crafted with high-end sculpted detailing, the ceramic mug features Sonny holding a bowl of his favorite cereal. On the reverse side, the slogan "Cuckoo for Cocoa Puffs" is etched into the design. Cocoa Puffs turns everything chocolaty, including the deep brown design of this mug.
OFFICIAL GEEKI TIKIS COLLECTION
There is no escaping this sugary treat, so make this collectible drinkware part of your good breakfast. Enjoy up to 16 ounces of your favorite beverage, including milk, chocolate milk, almond milk, and other cereal-friendly drinks.
Cereal mascots from the beloved General Mills' breakfast cereals have now been tiki-fied. The creative, colorful drinkware products combine some of cereal's most famous characters with our signature tiki-styling. Complete your Geeki Tikis collection with all of your favorite brands, including Cocoa Puffs, Trix, and Lucky Charms. (Each sold separately.)
CARE INSTRUCTIONS
Easy care
Top-shelf dishwasher safe
Microwave safe
Read All About It on Our Blog
Trending Geek