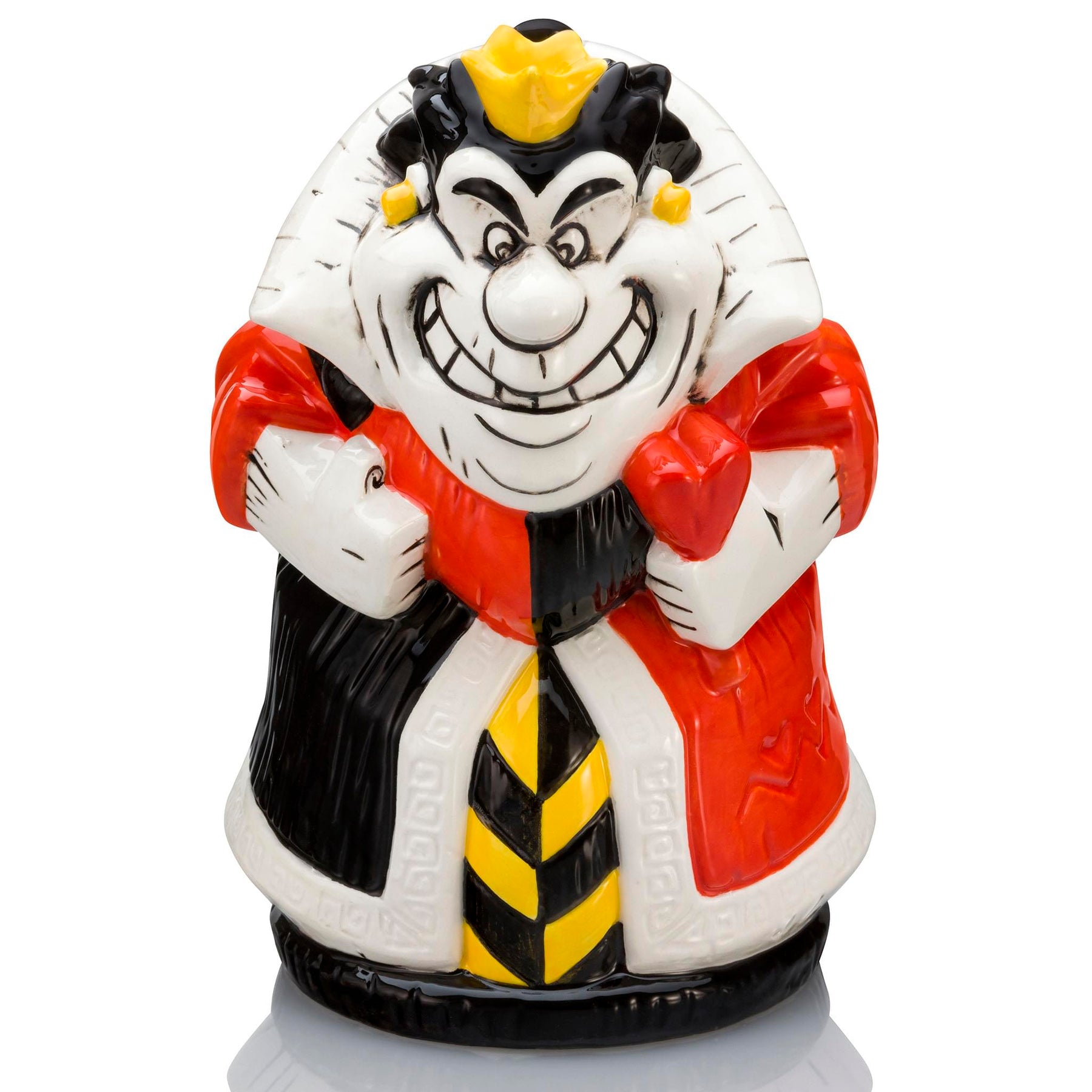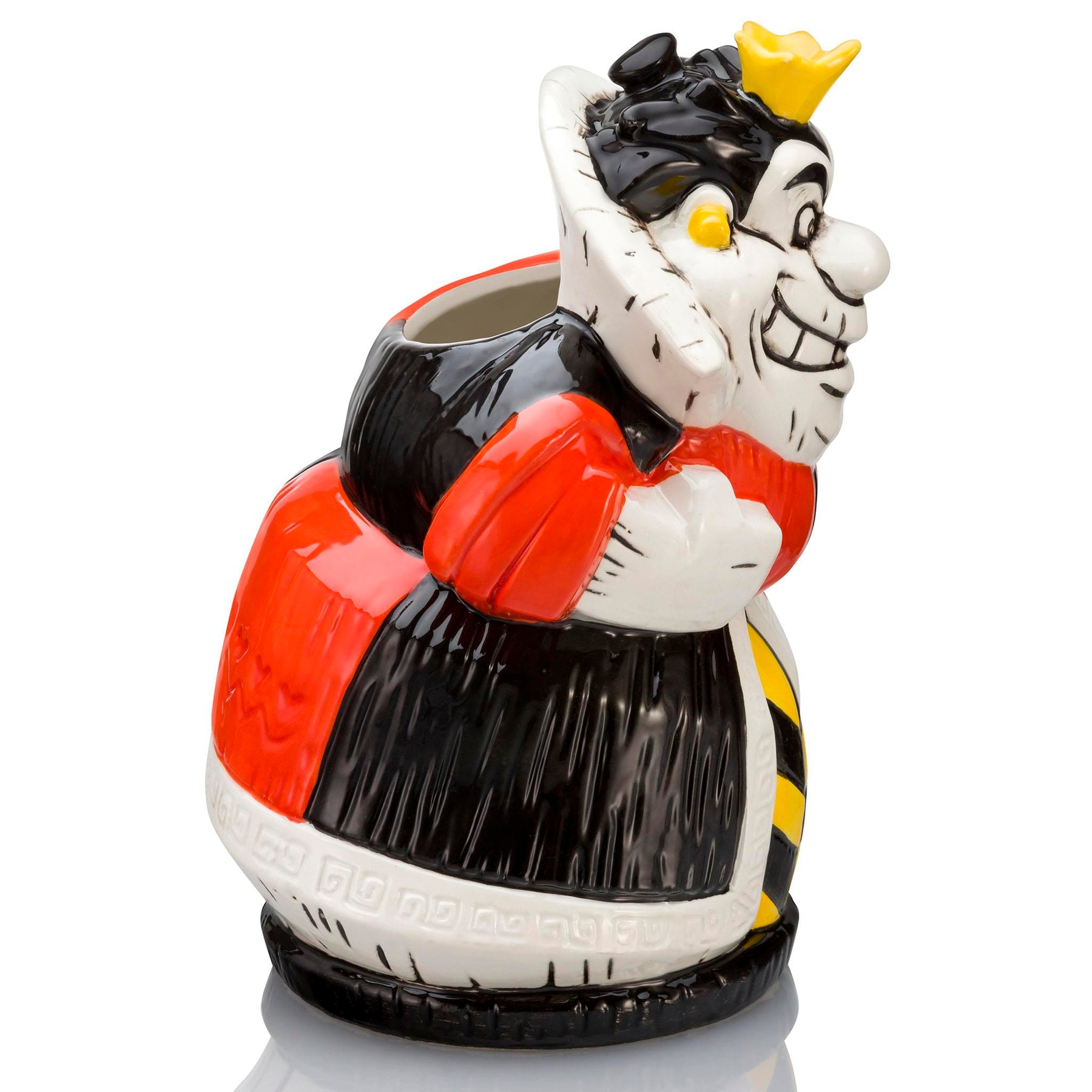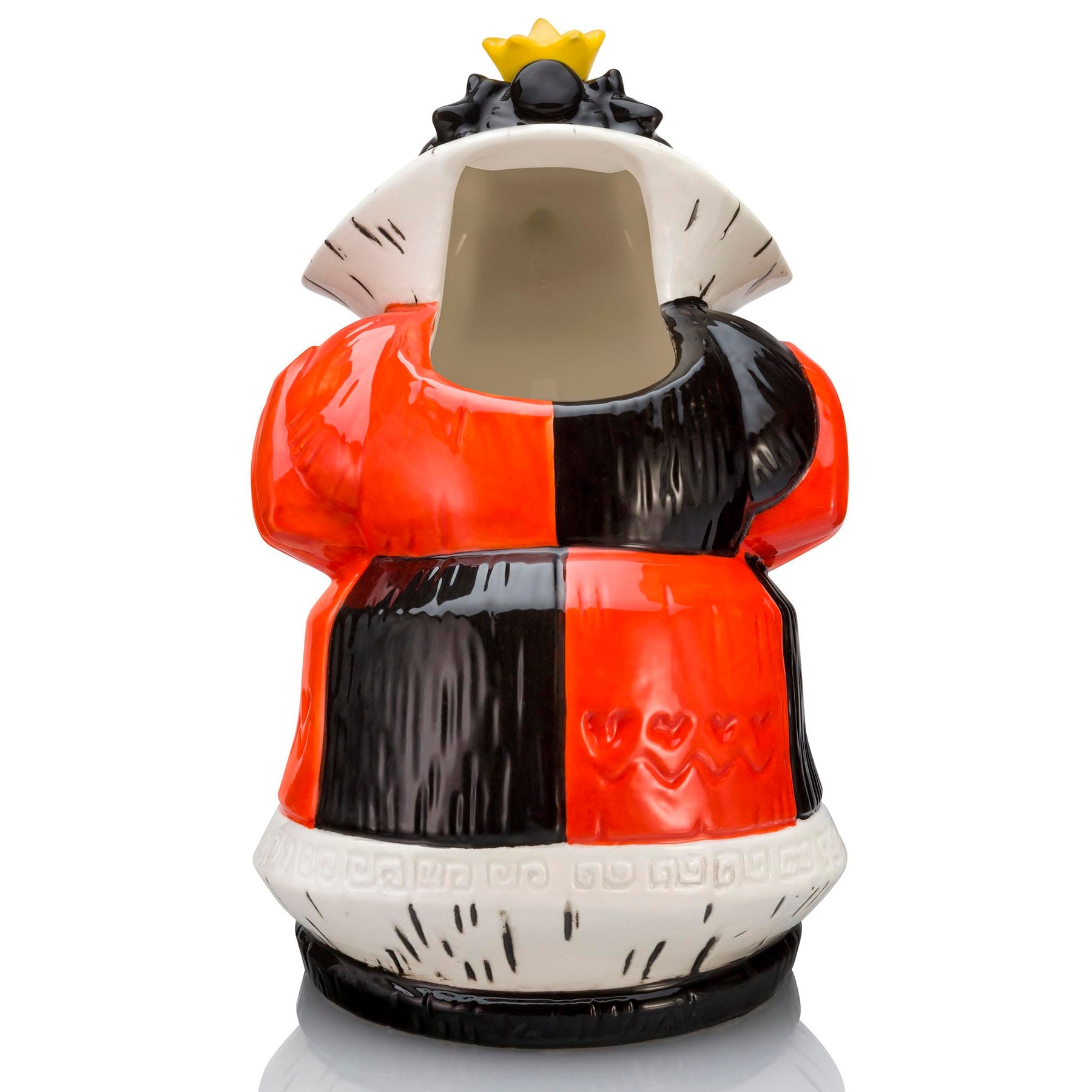 Pre-Order
Geeki Tikis Disney Alice In Wonderland Queen of Hearts Ceramic Mug | 34 Ounces
WONDERLAND GOES TIKI: Rule your mad thirst for power with the help of this enchanting Geeki Tikis mug inspired by Disney's Alice in Wonderland. Brings a regal touch to every refreshment, so you'll always feel like royalty.
STYLE THAT REIGNS SUPREME: All hail the Queen of Hearts with this figural mug that features a tropical twist on the ruler of Wonderland. Adorned in royal red and black robes, the Queen displays her tyranny with furious fists and a golden crown.
SHARE A SIP WITH MAD ROYALTY: Don't lose your head worrying about not having enough to drink. Even more enduring than the Queen's uncontrollable temper, this large tumbler holds approximately 34 ounces of royal refreshments.
THE FINEST IN THE KINGDOM: Loyal as a Card Guard, you'll enjoy all your Wonderland adventures with this BPA-free ceramic mug to escort you. For the best care, hand-wash only is recommended. Not safe for dishwasher or microwave.
OFFICIAL GEEKI TIKIS COLLECTIBLE: The Queen of Hearts is a commanding presence in any kingdom. Give your next round of drinks the royal treatment with this officially licensed Geeki Tikis mug from Disney's Alice in Wonderland.
ANNOUNCING HER ROYAL HIGHNESS
Bow before the intimidating ruler of Wonderland with this Geeki Tikis mug inspired by Disney's Alice in Wonderland.
The Queen of Hearts can't wait to chop off your head — err, meet you! This figural tumbler depicts the mad monarch in a unique tropical design. With a heart-shaped scepter clenched tightly in hand, the demanding Queen sneers in deranged delight while anticipating your refreshing stay in her kingdom. Highly detailed etchings are sculpted into the design, including a row of hearts on the back of her robes.
RULE YOUR KINGDOM WITH EVERY SIP
Perfect for serving up royal refreshments at your next game of croquet, this high-grade ceramic mug is designed for all of life's wildest adventures. Take a break from wandering through the Queen of Heart's divine gardens while enjoying a beverage to cool your temper. Each sip is a journey through a world of cards, croquet, and the Queen's demanding rule.
Keep your thirst (and head) intact with this officially licensed Geeki Tikis collectible, immersing you in the fantastical world of Disney's Alice in Wonderland.
CARE INSTRUCTIONS
Hand-wash only
Not dishwasher safe
Not microwave safe
Read All About It on Our Blog
Trending Geek