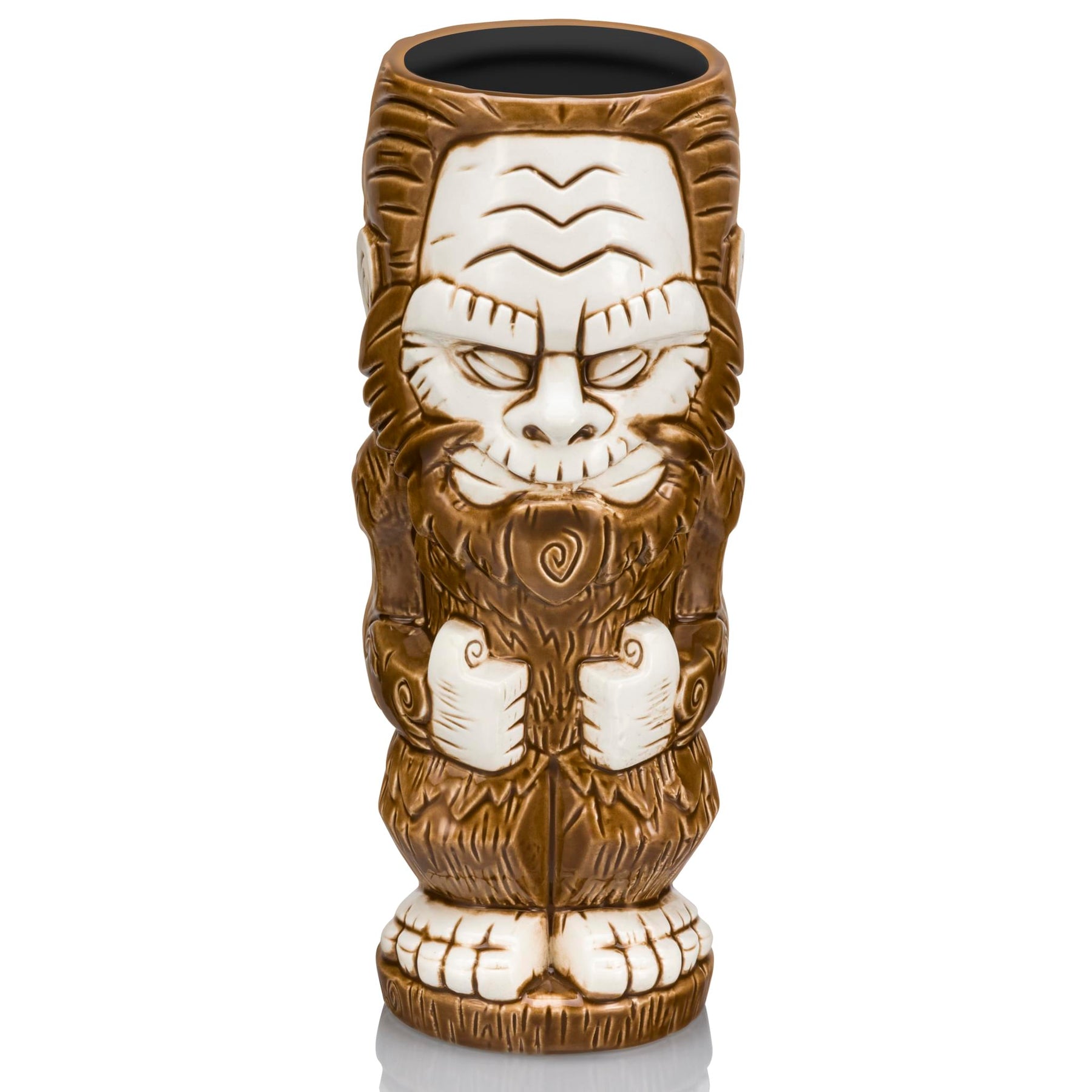 Pre-Order
Geeki Tikis Bigfoot Ceramic Mug | Holds 16 Ounces
BIGFOOT GOES TIKI: Hidden in plain sight, the legendary and elusive creature known as Bigfoot is revealing itself to the world. Chronicle your own encounter with the enigmatic Sasquatch in the form of this Geeki Tikis mug.
LEGENDS OF THE FOREST: Take your first steps to uncovering the myth of Bigfoot with this figural tumbler of the cryptid. Sighted outside the woodlands is this rendition of the large, ape-like humanoid captured in hairy detail.
SHARE A SIP WITH SASQUATCH: Unearth the mysteries of the wilderness in every sip. When your thirst is as persistent as your search for Bigfoot, this large tumbler will keep you refreshed with approximately 16 ounces of a cool beverage.
MYTHICAL QUALITY: Capturing the wild spirit of Sasquatch, this durable BPA-free ceramic tumbler is sculpted with a quality hand-painted finish. For the best care, hand-wash only. Not suitable for dishwasher or microwave.
OFFICIAL GEEKI TIKIS COLLECTIBLE: Your fabled encounter with the mystical beast starts here. Prepare for a legendary adventure as you follow the footprints to this officially licensed Geeki Tikis mug inspired by the legend of Bigfoot.
IN SEARCH OF BIGFOOT
A tribute to one of the world's most enduring legends, venture into the heart of the wilderness with the Geeki Tikis Bigfoot Mug.
Captures the elusive figure of Sasquatch, rendered in a grounded hazel finish that evokes the very essence of the forest where the mystical beast resides. Hand-painted accents bring out the intricate details, from the shaggy fur to the enigmatic expression that has sparked countless tales and sightings.
EMANATING MYSTERY IN EVERY SIP
A testament to quality craftsmanship, this striking conversation piece is bound to leave an impression on all who encounter it. The glazed, high-quality ceramic design ensures that each sip is an adventure in itself, full of mystery and intrigue. Enjoy a refreshment from this large figural tumbler that fuels your own sense of exploration.
Unveil the mysteries of the world with this officially licensed Geeki Tikis collectible, embodying the spirit of the age-old legend.
CARE INSTRUCTIONS
Hand-wash only
Not dishwasher safe
Not microwave safe
Read All About It on Our Blog
Trending Geek