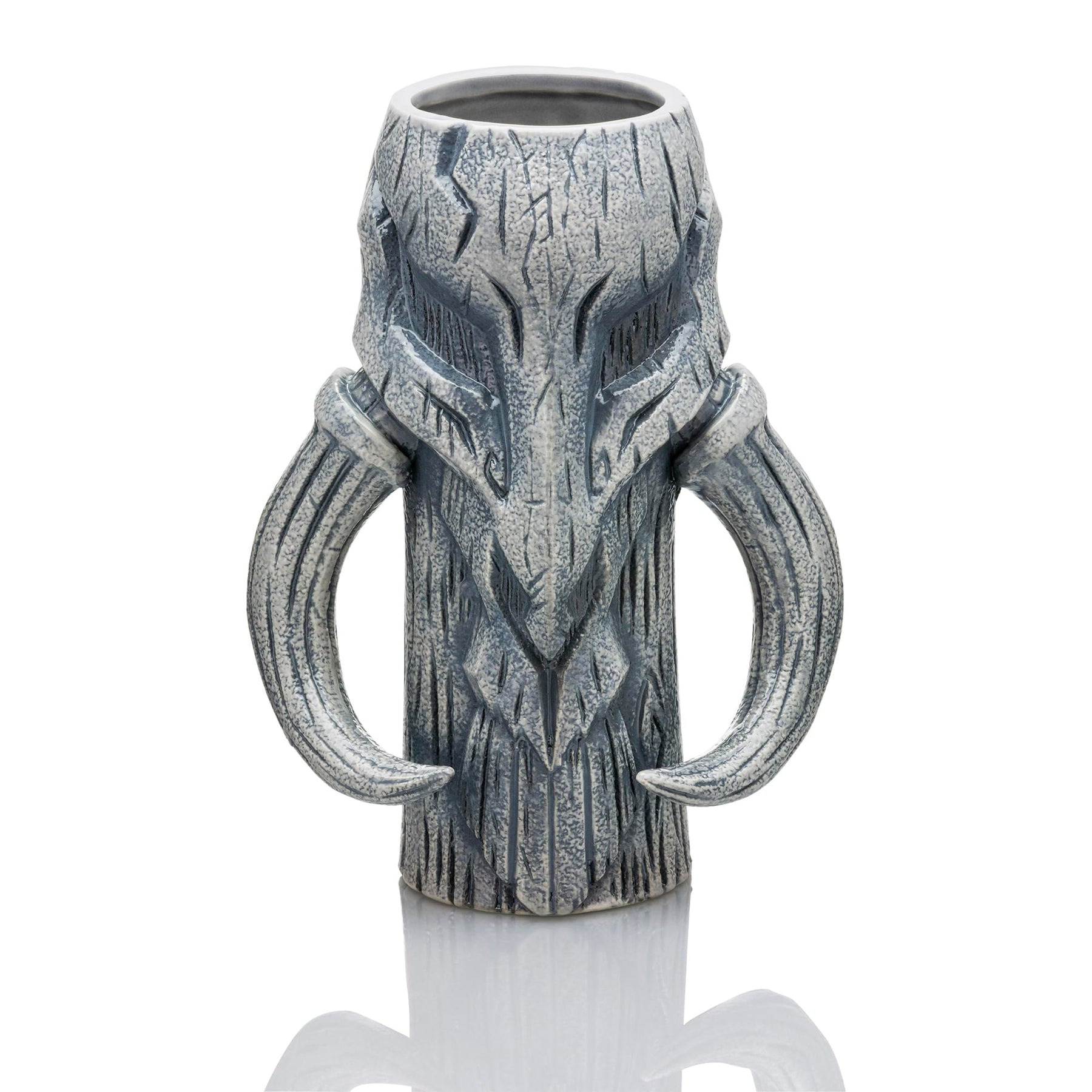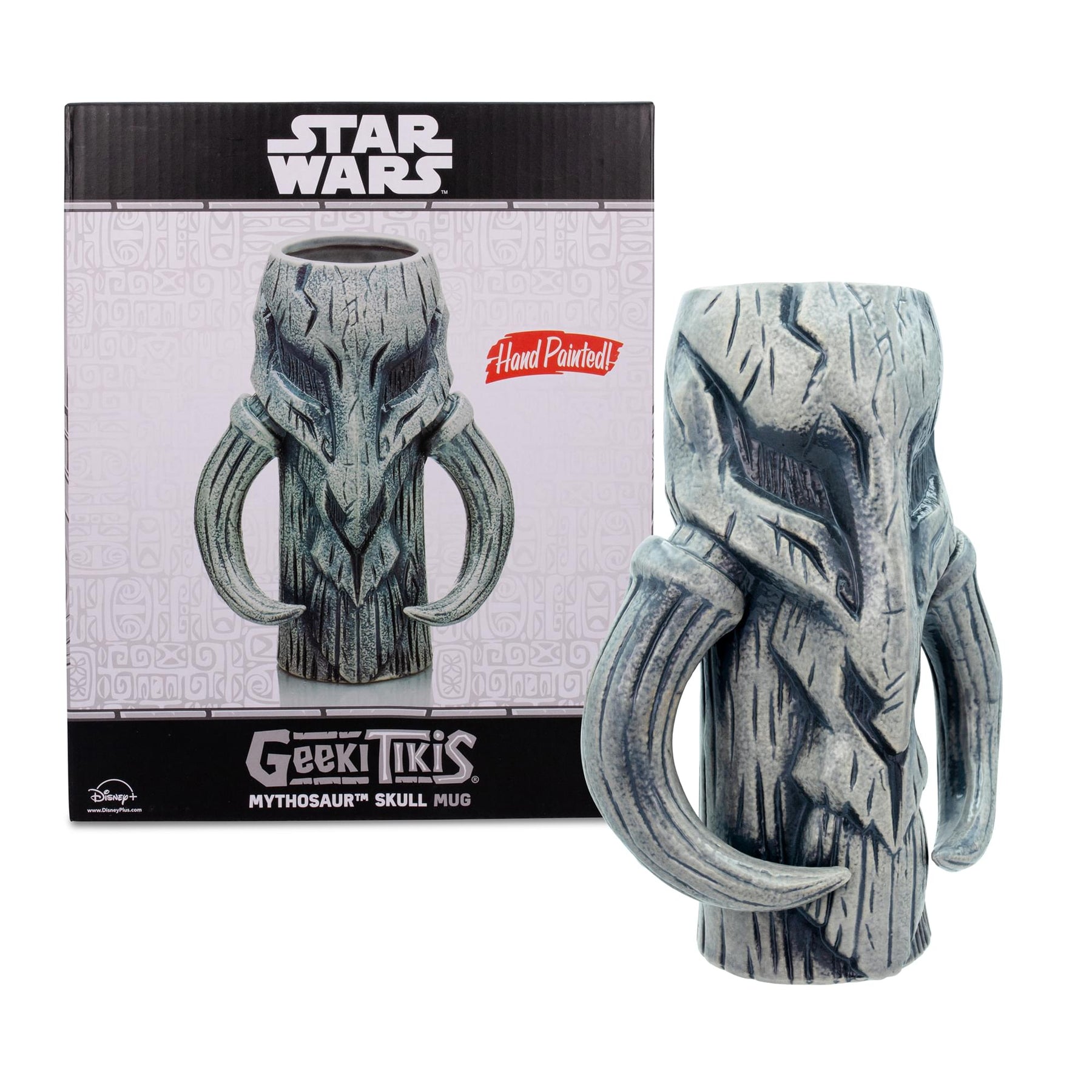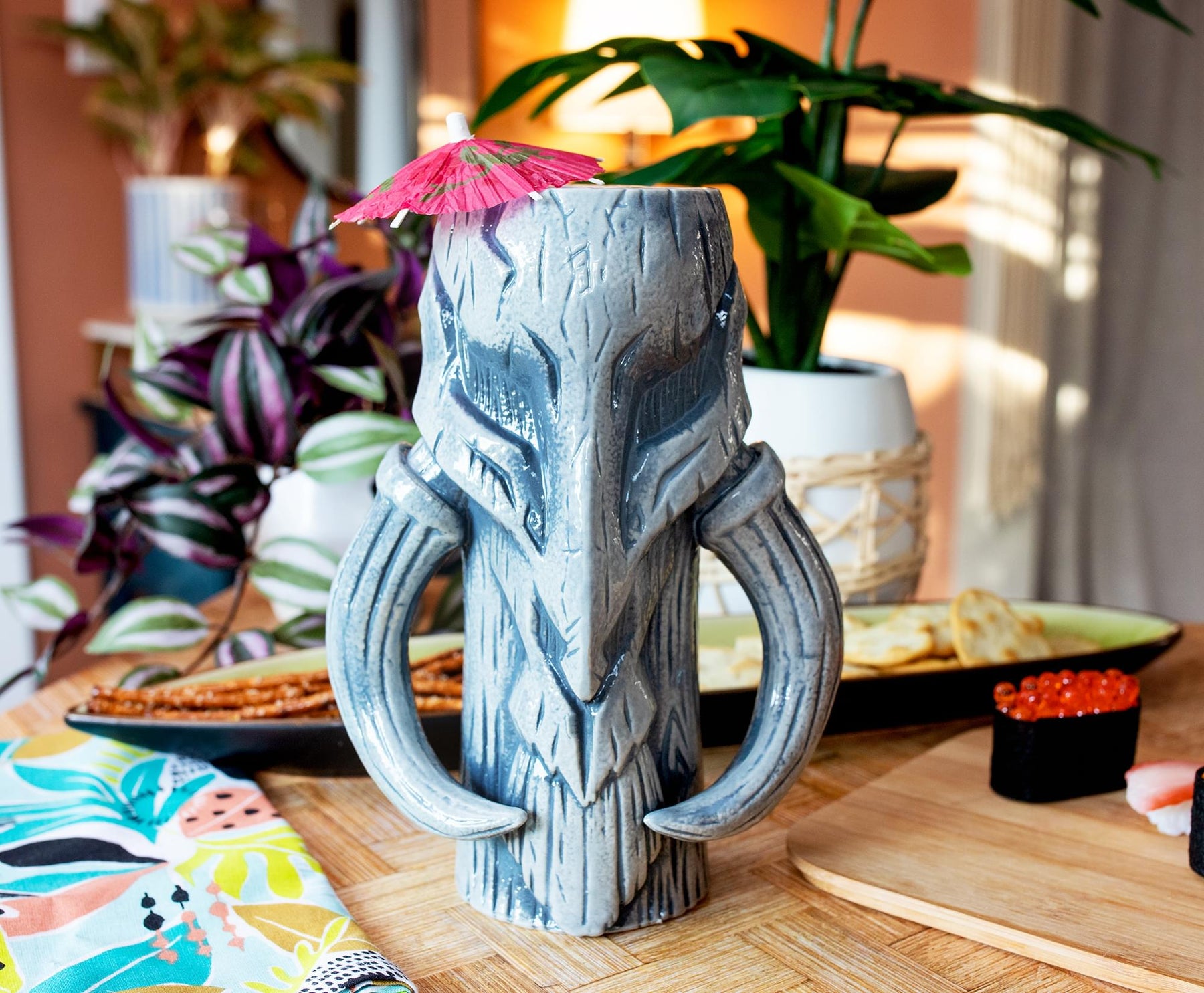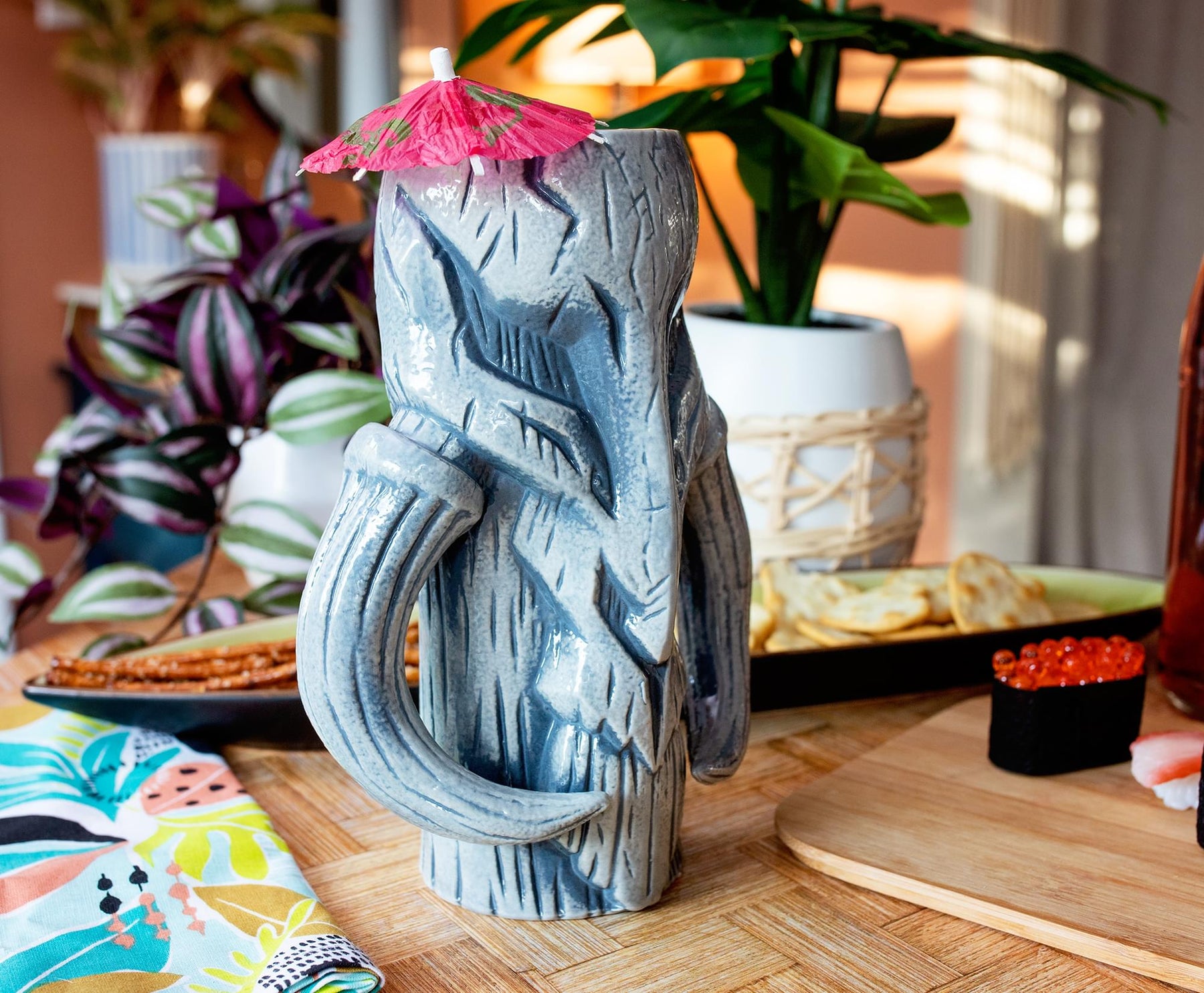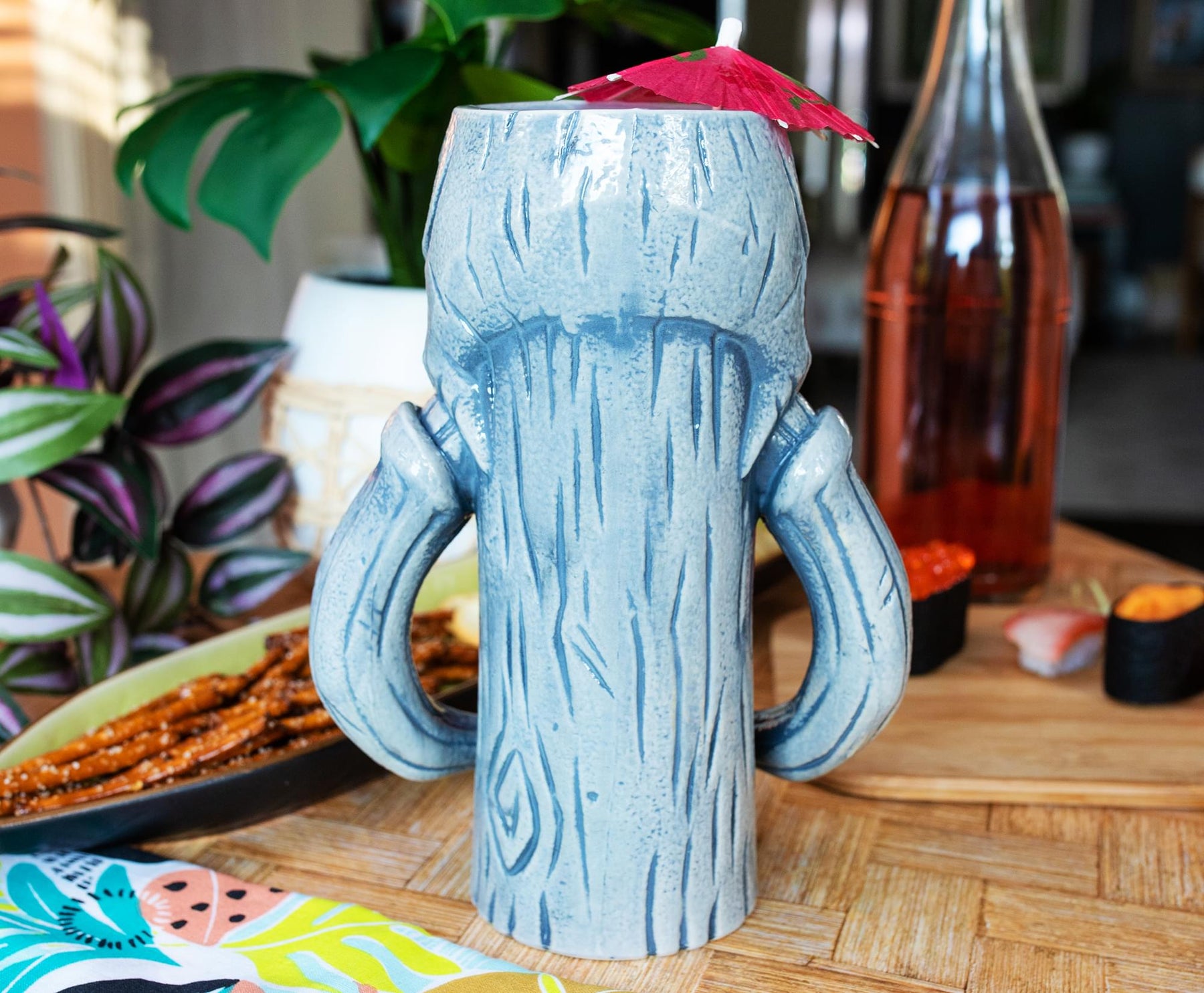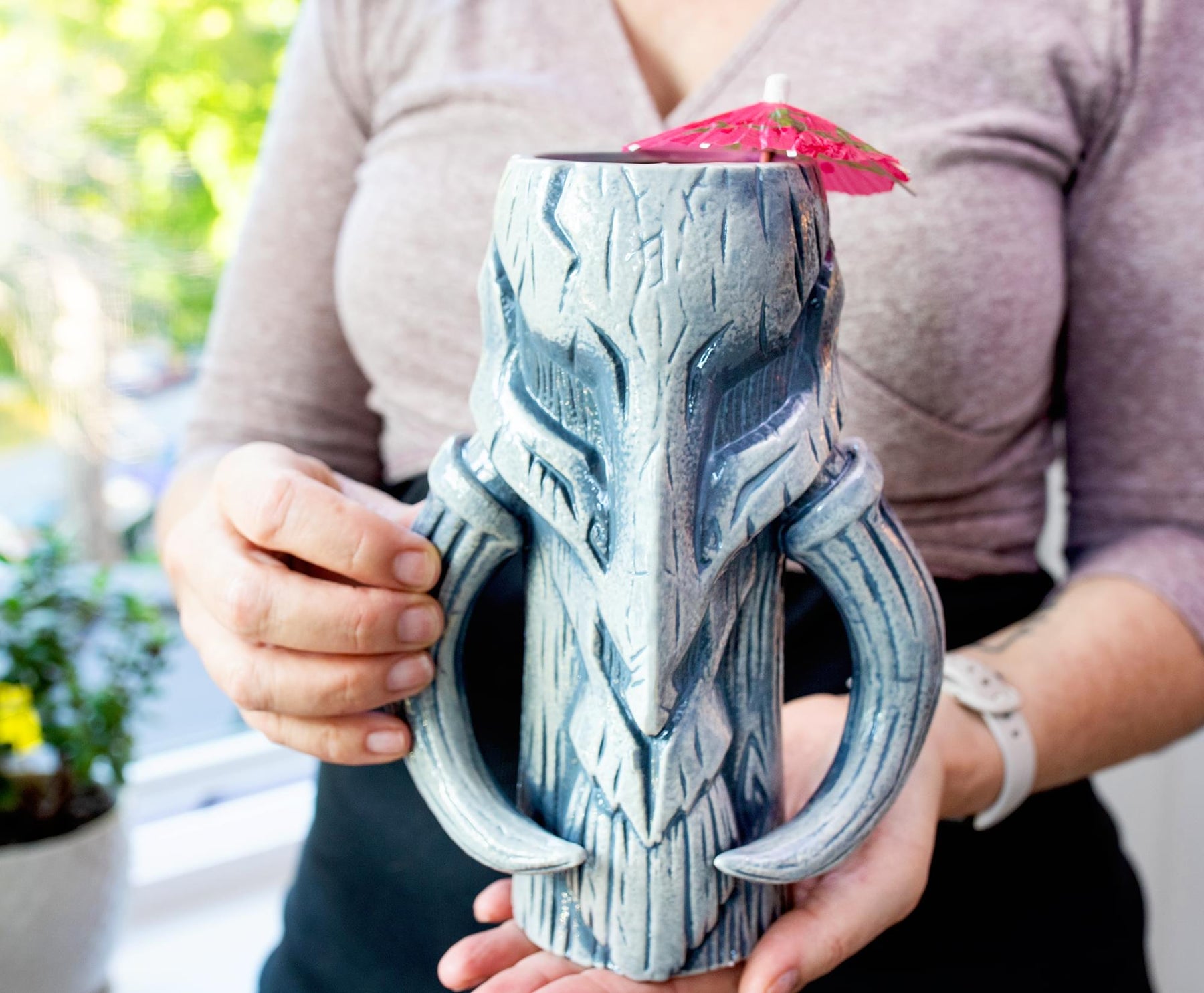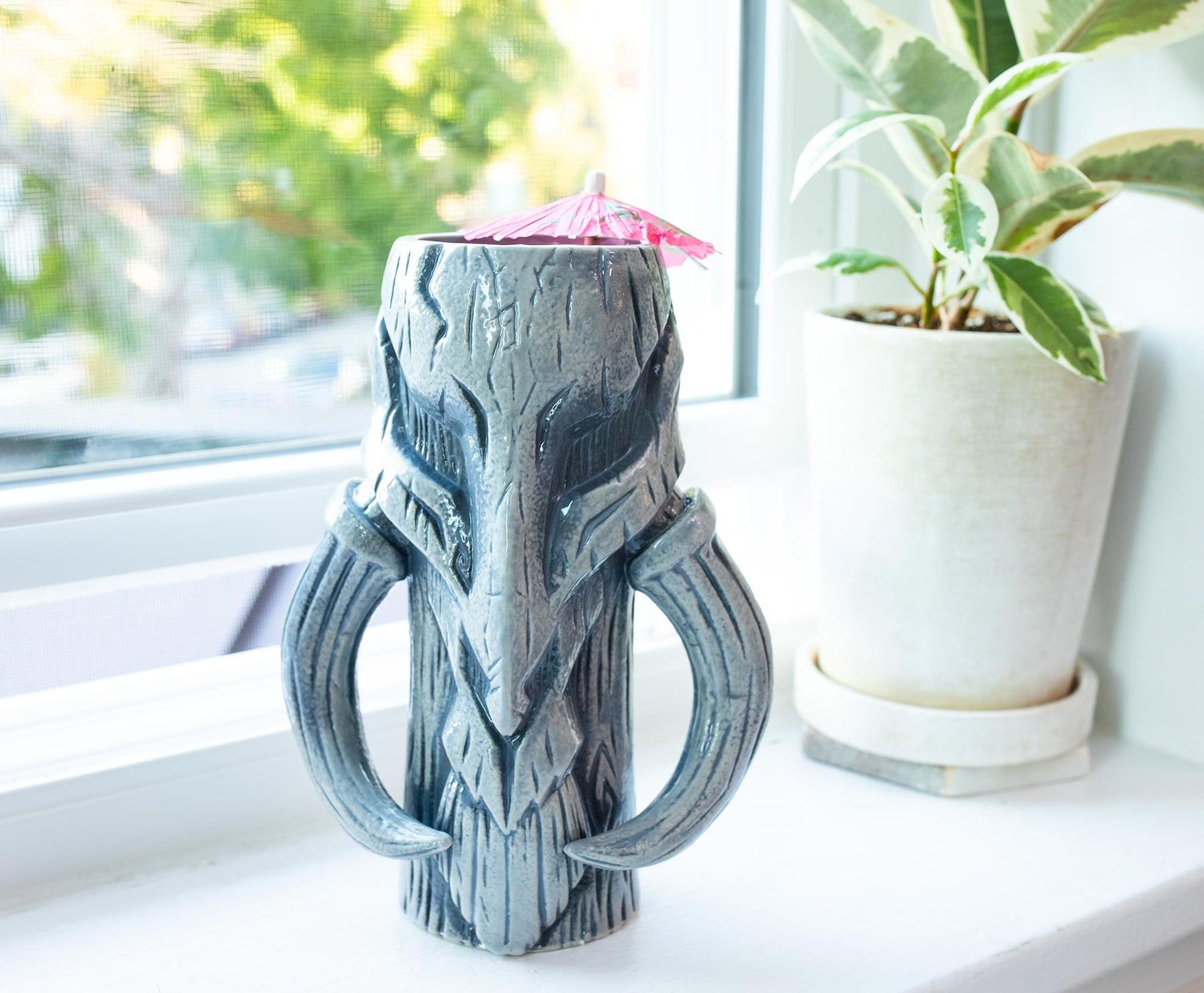 Geeki Tikis Star Wars Mythosaur Ceramic Mug | Holds 18 Ounces
STAR WARS GOES TIKI: More galactic adventures await with Geeki Tikis. Those who follow the the Mandalorian creed can gear up for the mission ahead with this ceramic mug that will have you ready for action.
FOLLOW THE CODE OF HONOR: Let the way of the Mandalorian's guide you, starting with getting this Geeki Tiki mug. The figural sculpt resembles the Mythosaur emblem, as seen on Boba Fett's original armor.
CLAIM YOUR NEXT BOUNTY: Enjoy all of your planet's local delicacies with a tropical twist. Generously holds up to 18 ounces, whether you're in the mood for Blue Milk or perhaps something a little stronger.
THE FINEST BESKAR SUBSTITUTE: Whichever planet you find yourself journeying through, this BPA-free ceramic mug is your means for refreshment. Easy to maintain, it's suitable for microwave and top-rack dishwasher.
OFFICIAL GEEKI TIKIS COLLECTIBLE: Hunt down your next bounty with this officially licensed Geeki Tikis Mythosaur Mug from the faraway galaxy of Star Wars. Gather around with the rest of the Guild at the tiki bar.
BRINGING YOU THE EXCITEMENT OF A FARAWAY GALAXY
Mandalorians and Mythosaurs have a long history dating back generations. Legends tell tales of ancient Mandalorians taming creatures that have long since gone extinct. Now is your chance to herald a new age of Mandalore with this Geeki Tikis Mythosaur Mug.
FROM THE OFFICIAL GEEKI TIKIS COLLECTION
The skull emblem was first introduced in Star Wars: The Empire Strikes Back, originally seen on the armor of the notorious bounty hunter Boba Fett. The distinctive symbol takes shape in this ceramic figural mug, painted with an aged finish that speaks to the historical significance of the Mythosaur within the world of Star Wars. This powerful symbol has now become a vessel for your liquid refreshments.
Bounty hunters from across the galaxy often gather around local cantinas and seedy districts of the underworld. Share a few rounds with your fellow Guild members over this officially licensed Geeki Tikis x Star Wars collectible.
CARE INSTRUCTIONS
Easy care
Top-rack dishwasher safe
Microwave safe