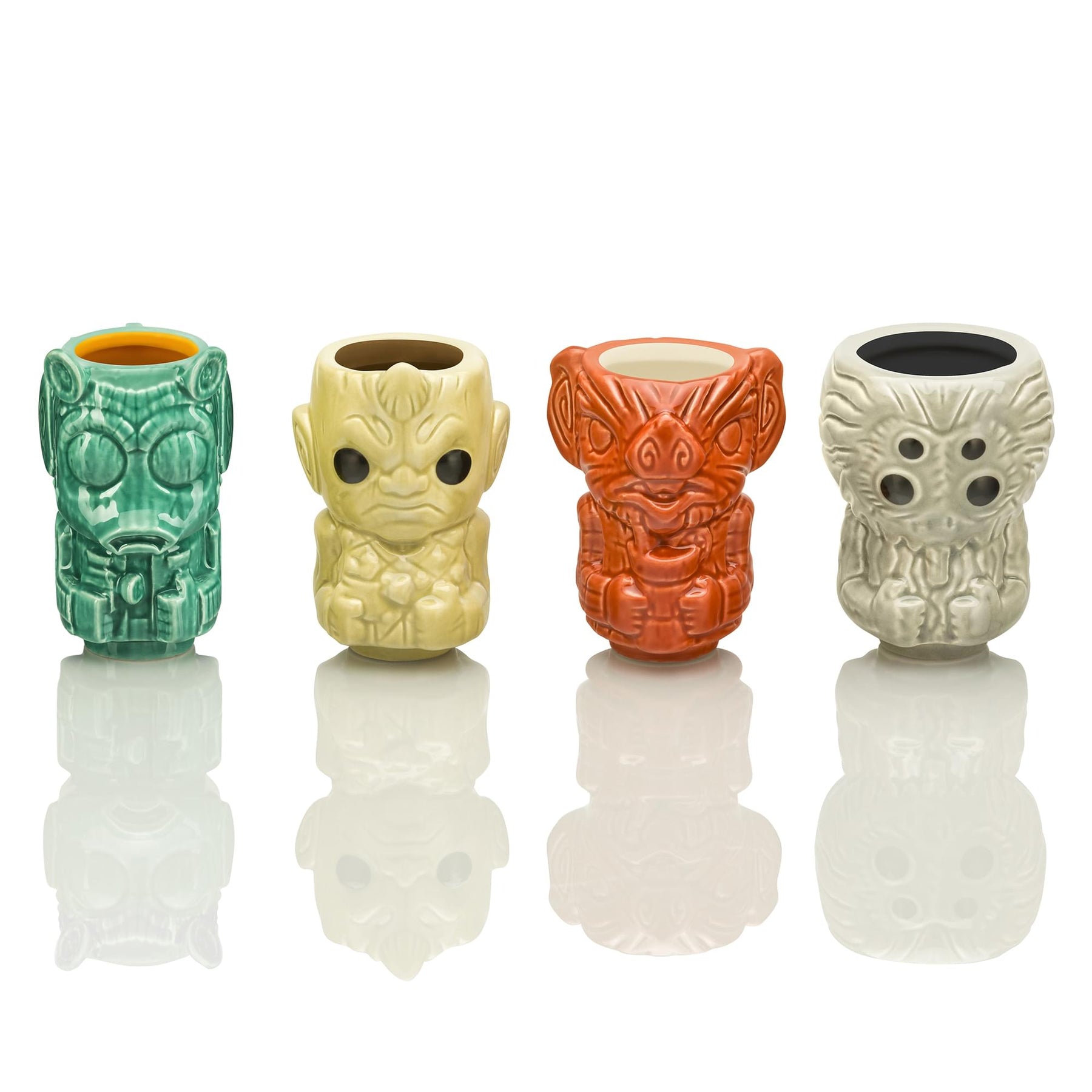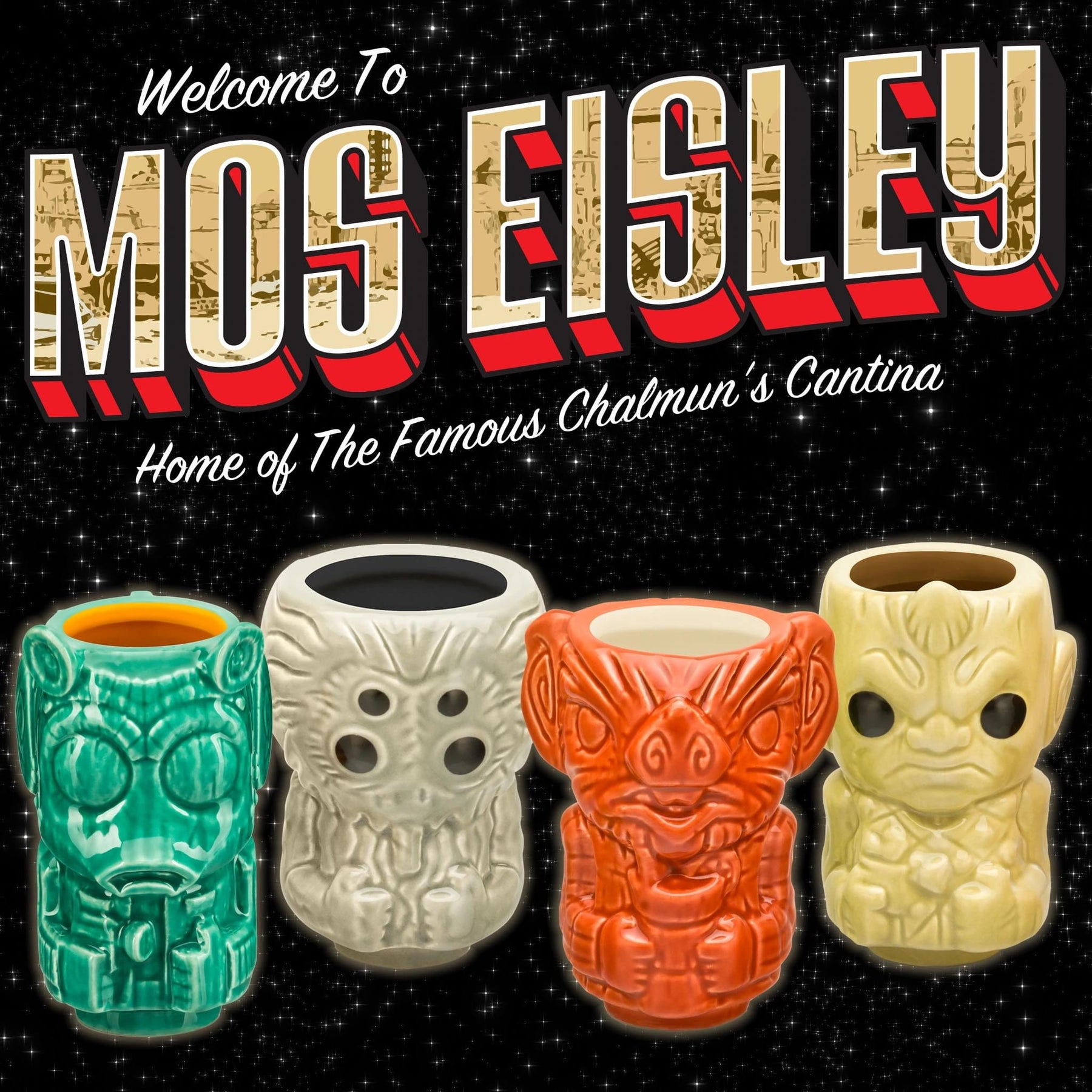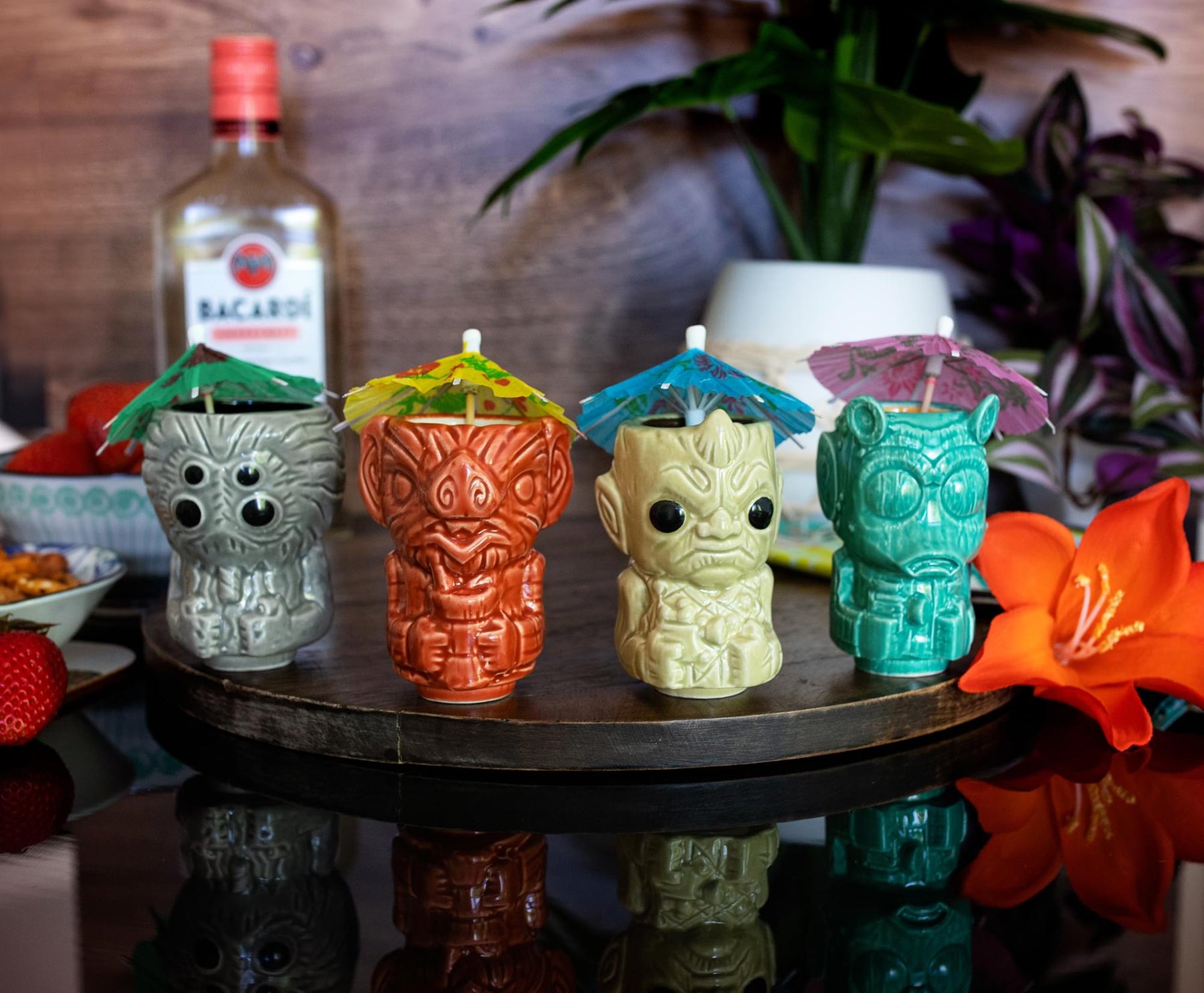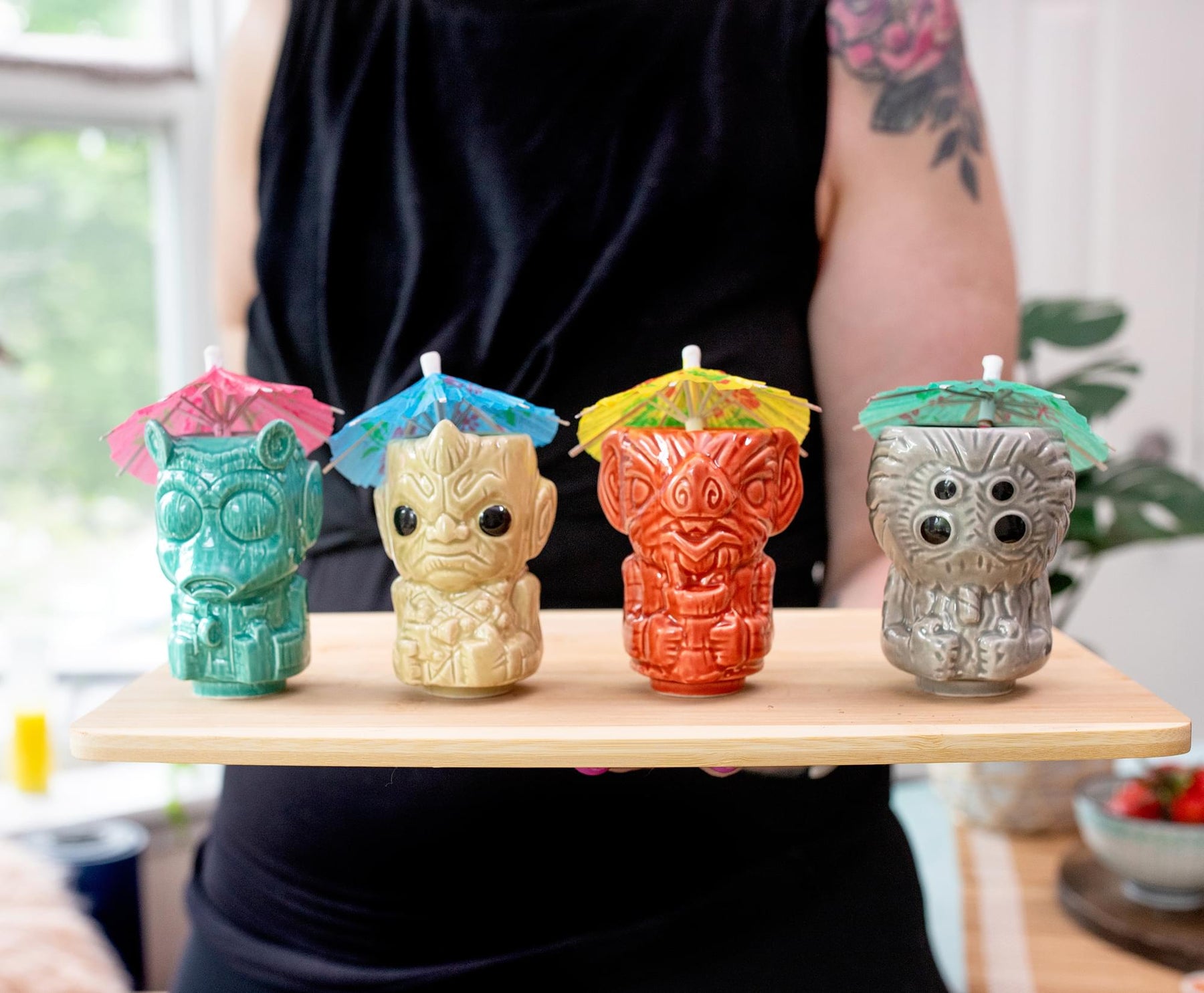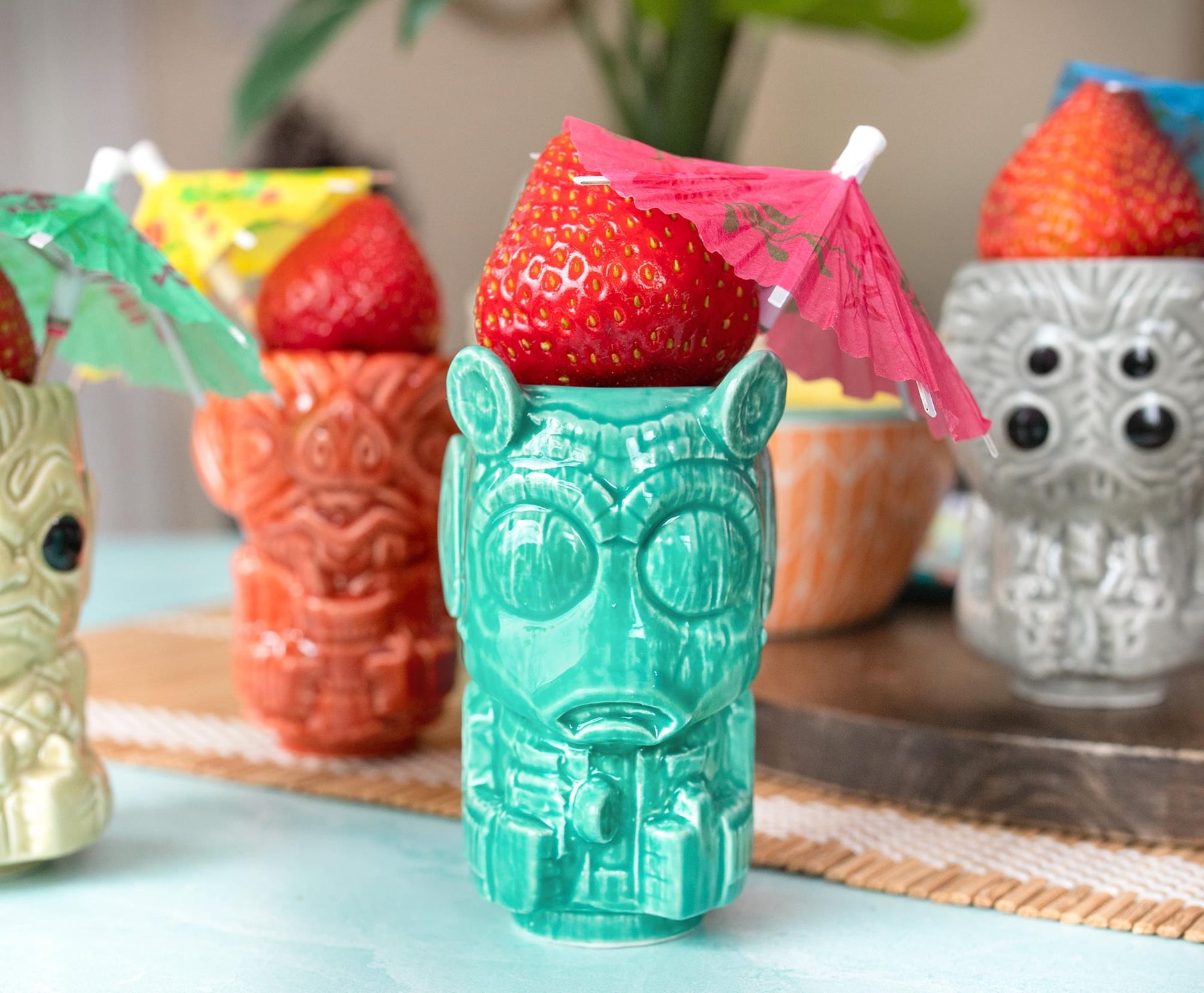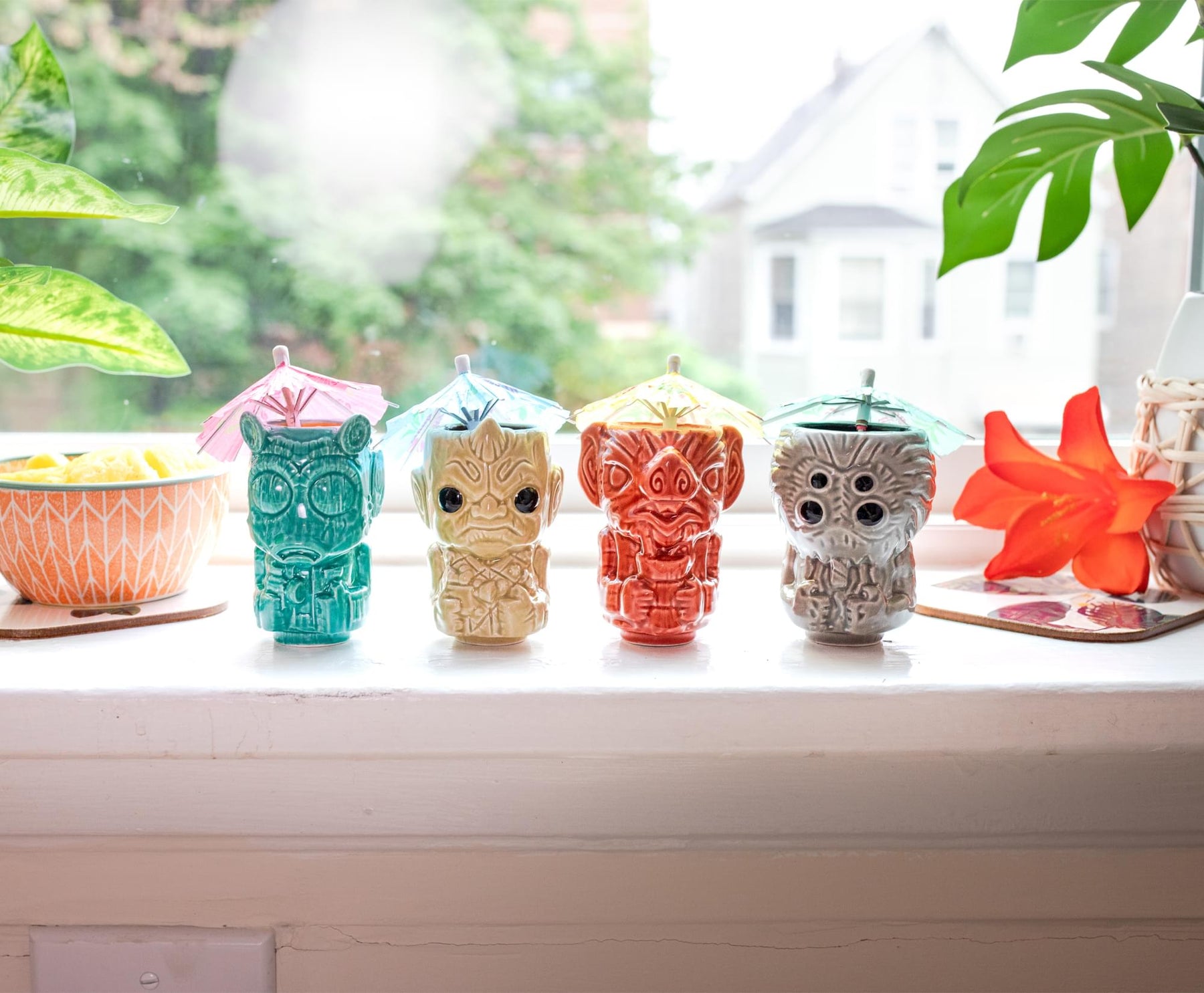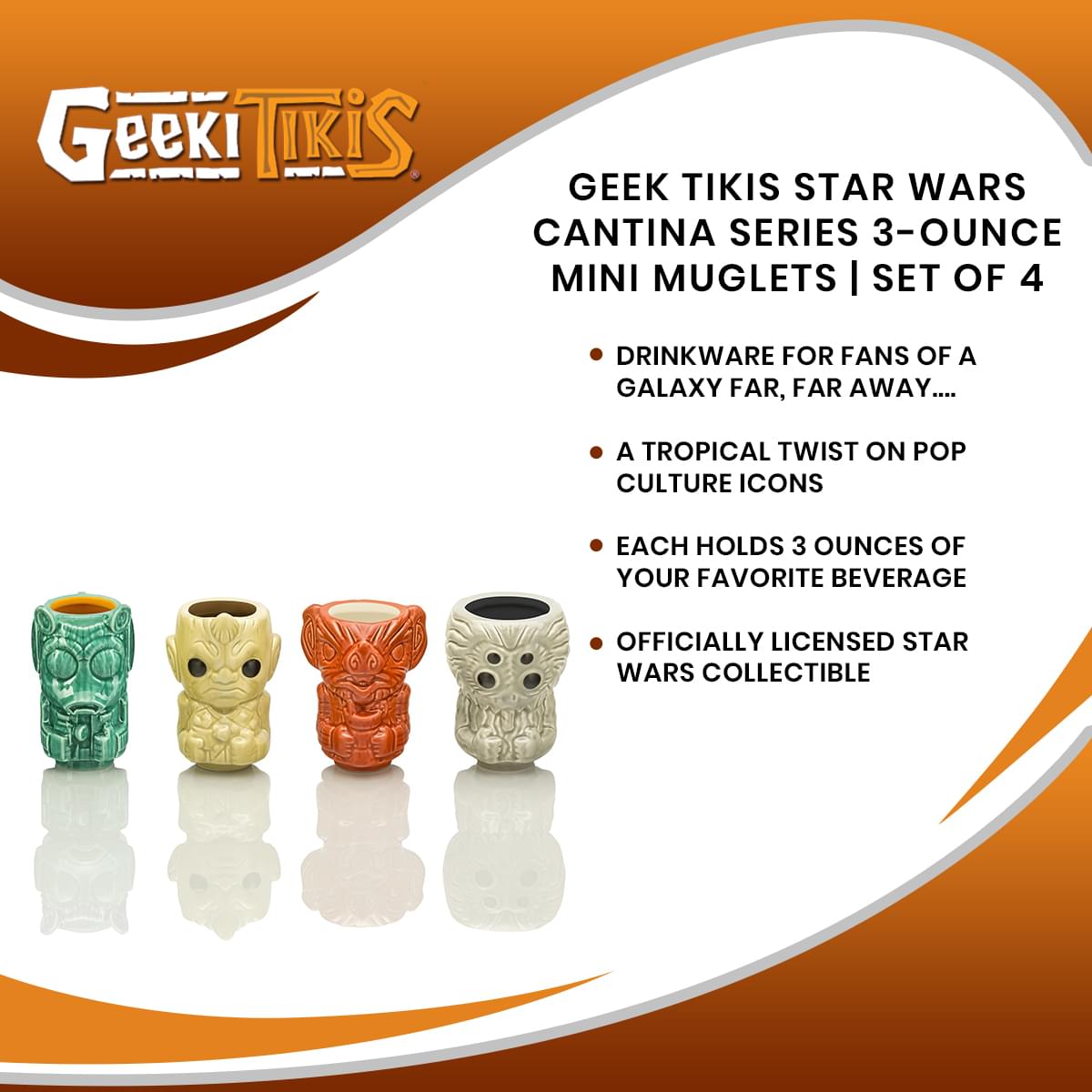 Geek Tikis Star Wars Cantina Series 3-Ounce Mini Muglets | Set of 4
STAR WARS GOES TIKI: Grab a round of blue milk and toast to the greatest bar in the galaxy. You'll be ready to make your way through the seedy underworld of Tatooine with this Geeki Tikis Star Wars Mini Muglet 4-Pack in hand.
A GALAXY OF EXCITEMENT: Entertain the Mos Eisley cantina regulars Greedo (green), Kabe (orange), Muftak (gray), and Bom Vimdin (yellow). The iconic foursome from Star Wars: A New Hope is brought together in this epic mug set.
HAVE A DRINK IN THE CANTINA: Enjoy your planet's local delicacies with a tropical twist that's out of this world. Each ceramic mini muglet holds 3 ounces of a hot or cold beverage of your choice. Great to stack and display in your home bar.
THE CENTERPIECE FOR ANY ADVENTURE: In the mood for some hot tunes and a drink? Get the crew together with these BPA-free ceramic figural mugs that feature a colorful high-gloss finish. Suitable for both microwave and top-rack dishwasher.
OFFICIAL STAR WARS COLLECTIBLE: Discover an array of unforgettable characters with this officially licensed Star Wars Cantina Mini Muglet Set from the popular Geeki Tikis line. Brings a piece of the galaxy to any fan's home bar or kitchen.
DRINKWARE FOR FANS ACROSS THE GALAXY
Join the galaxy's wretched hive of scum and villainy with this Geeki Tikis Star Wars Mini Muglet 4-Pack. The sleazy Mos Eisley dive bar is getting a tropical twist. Greedo, Kabe, Muftak, and Bom Vimdin are here to start up some trouble in your establishment. The notorious cantina regulars are reimagined as tiki figures in this colorful mini muglet set inspired by Star Wars: A New Hope. Faithfully sculpted with remarkable attention to detail, each character is painted in a unique color palette with a stunning glazed finish.
Relive the iconic moment from a galaxy far, far away with this officially licensed Star Wars x Geeki Tikis collection.
OFFICIAL GEEKI TIKIS COLLECTION
Star Wars has been tiki-fied in this tropical drinkware series that combines beloved pop culture icons with the signature Polynesian-inspired styling of Geeki Tikis. Complete your collection with the infamous denizens of Mos Eisley's cantina.
CARE INSTRUCTIONS
Easy care
Top-rack dishwasher safe
Microwave safe
Read All About It on Our Blog
Trending Geek