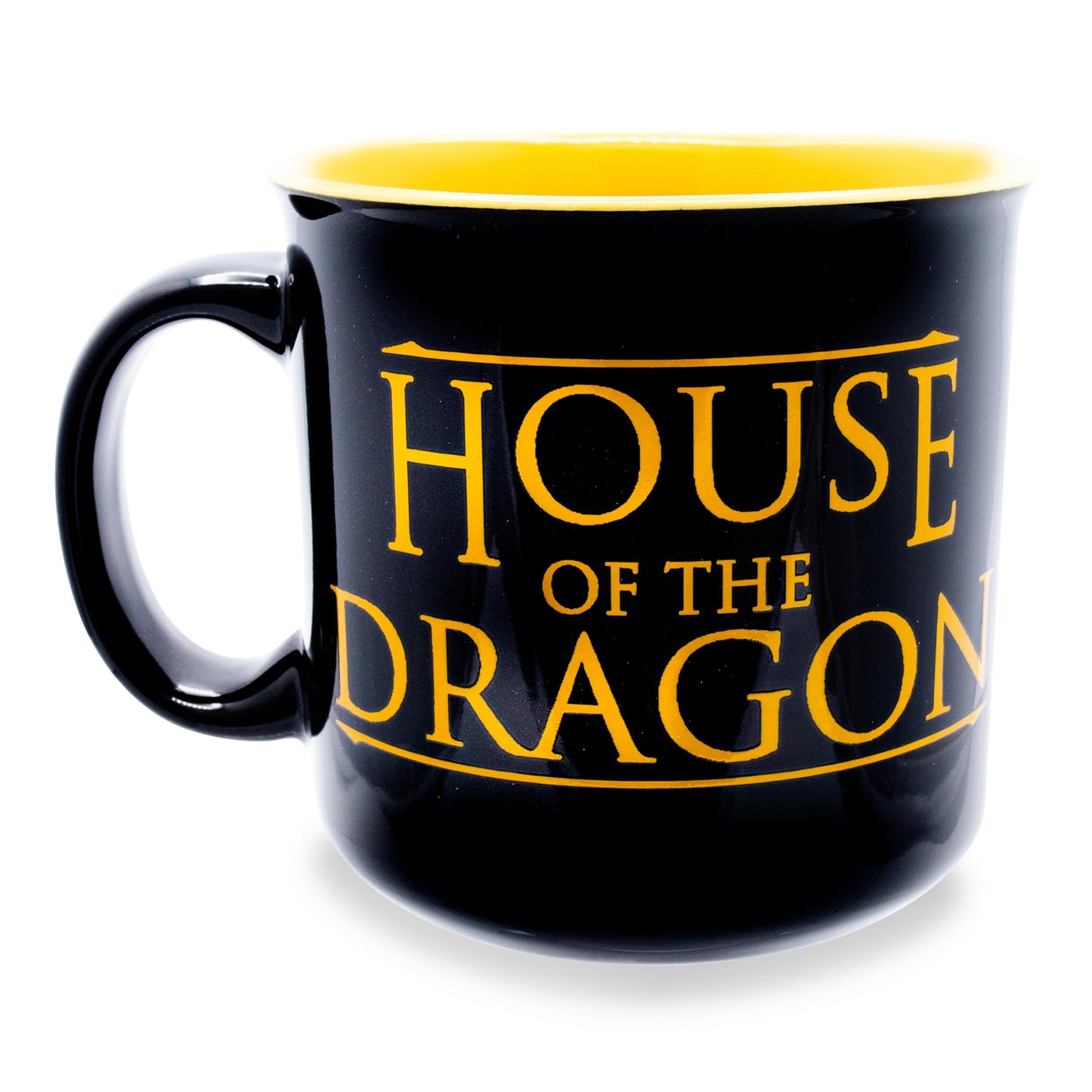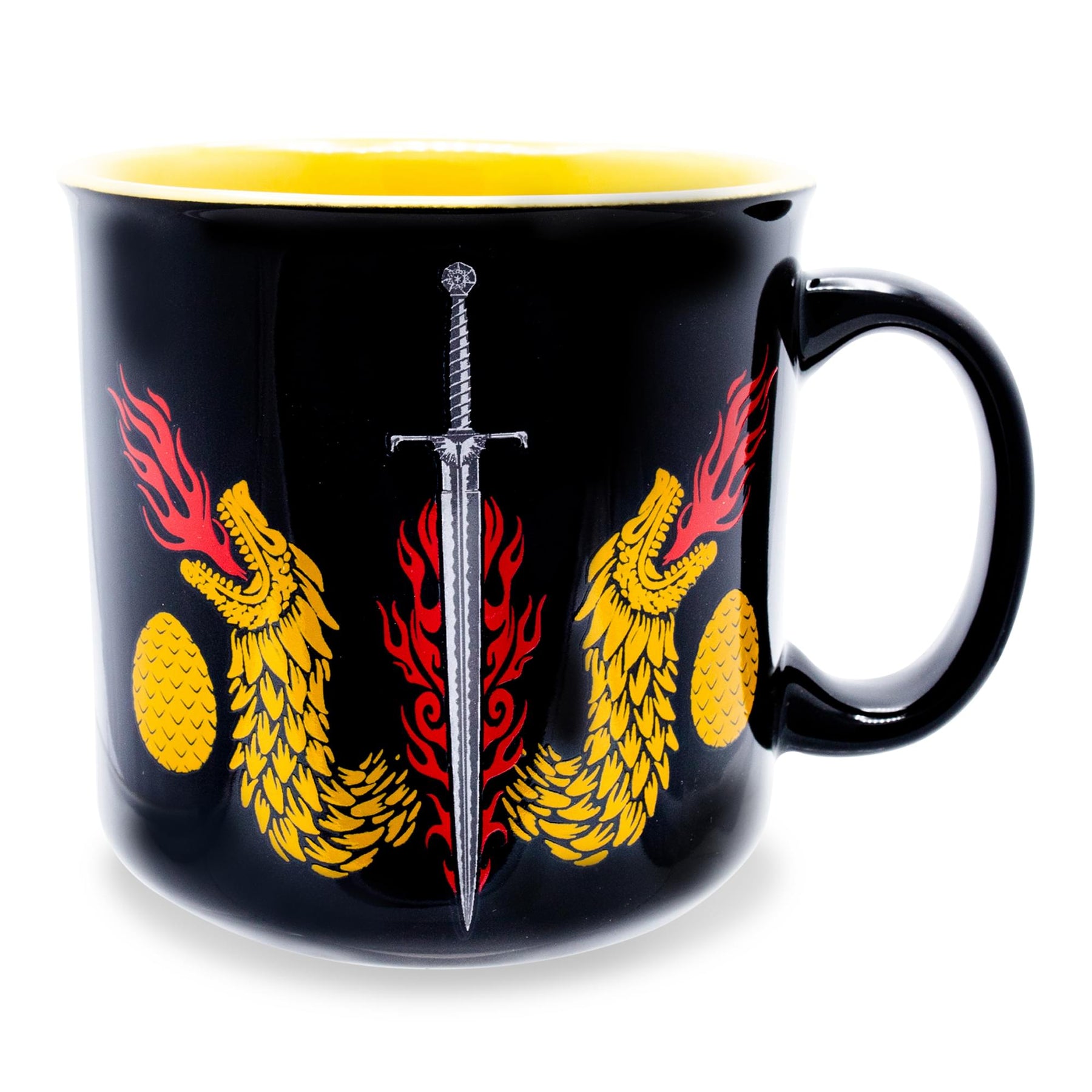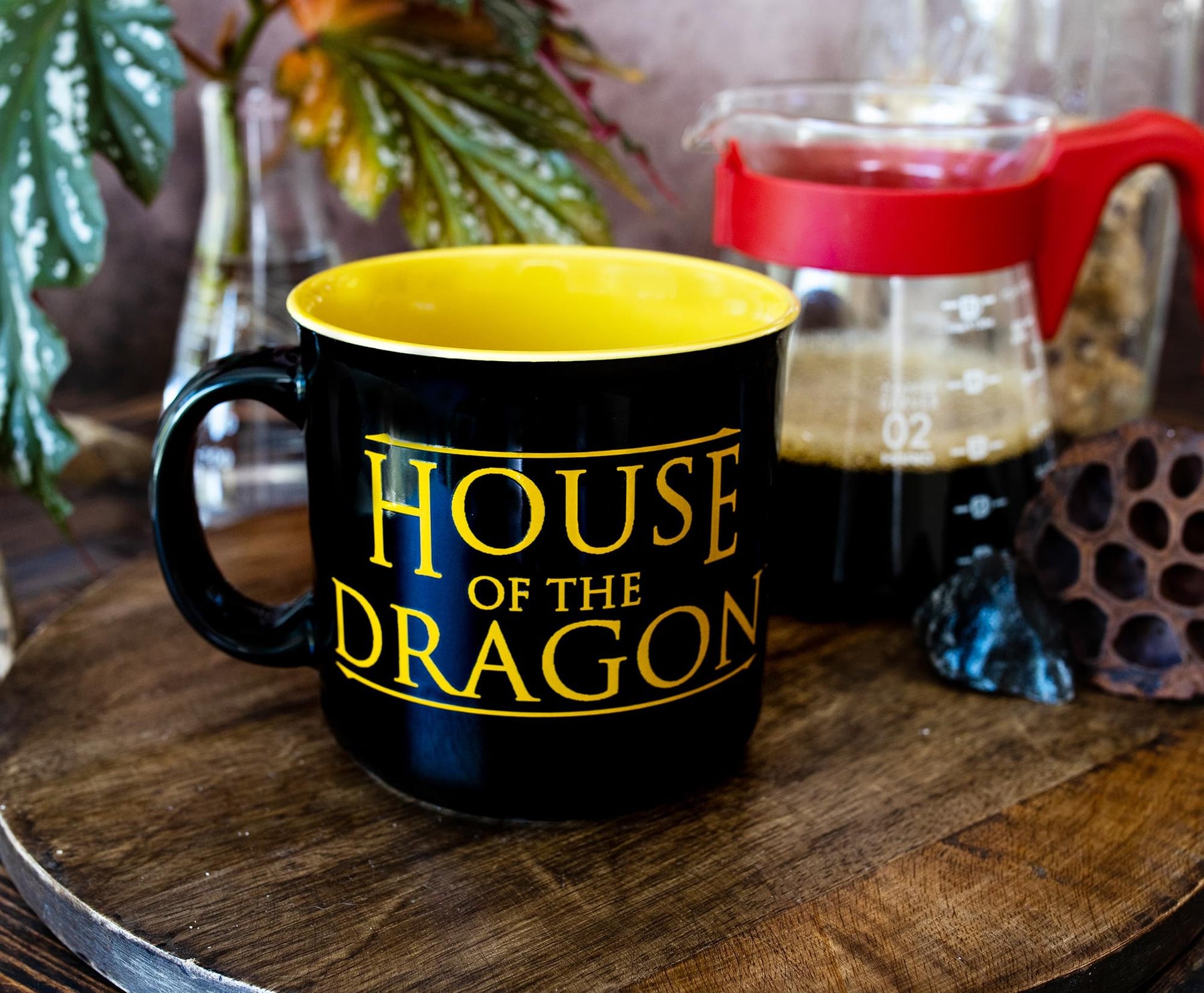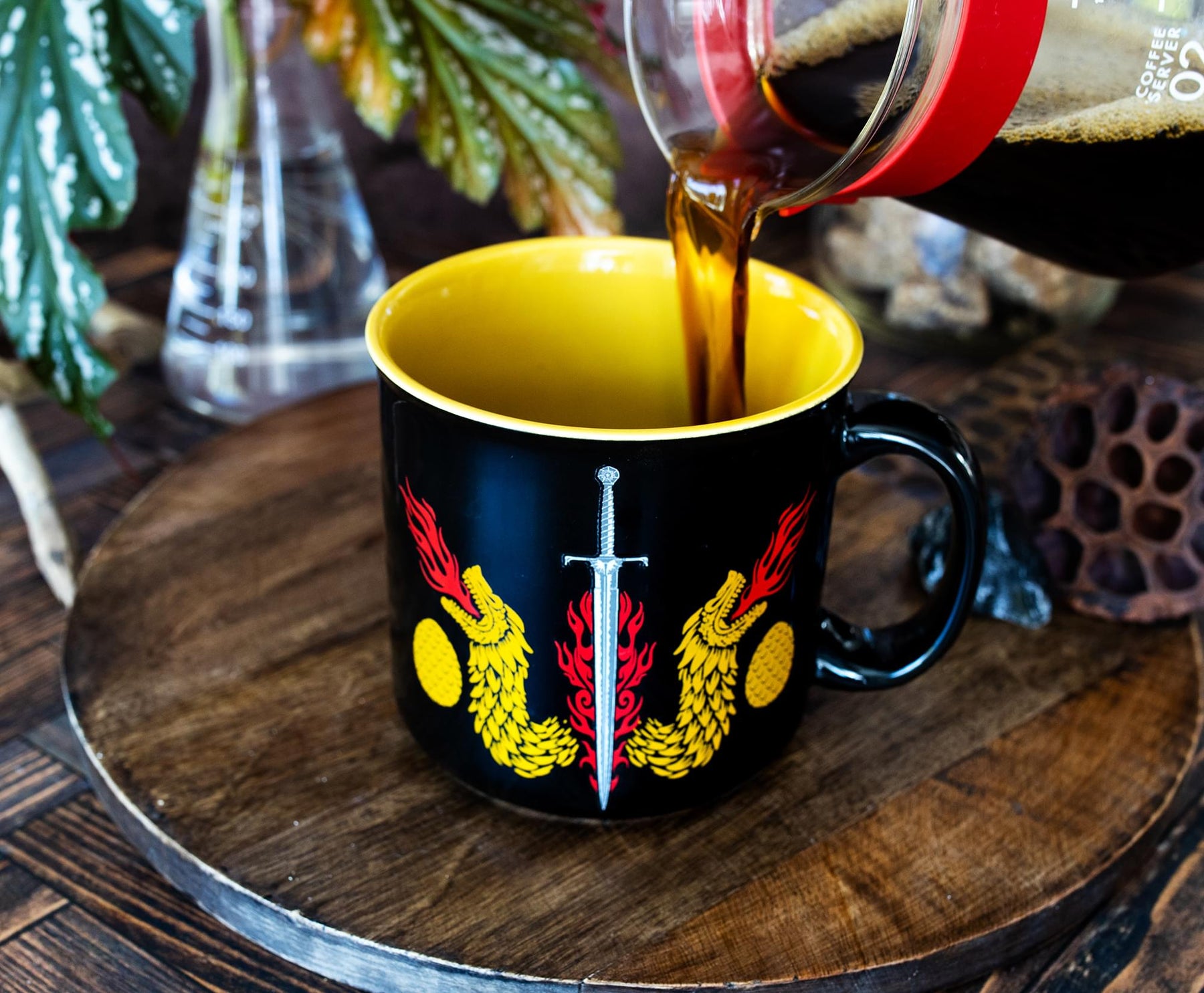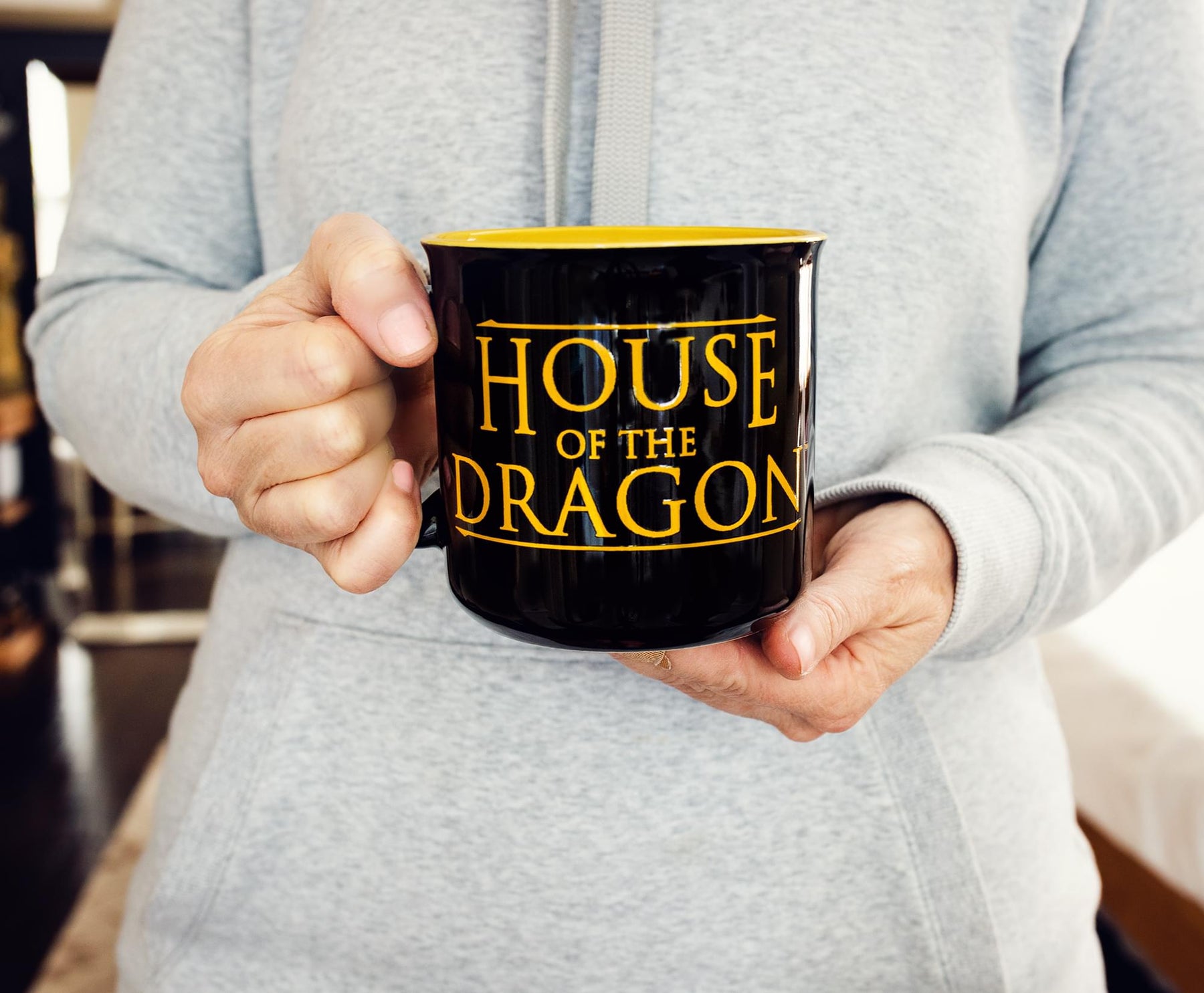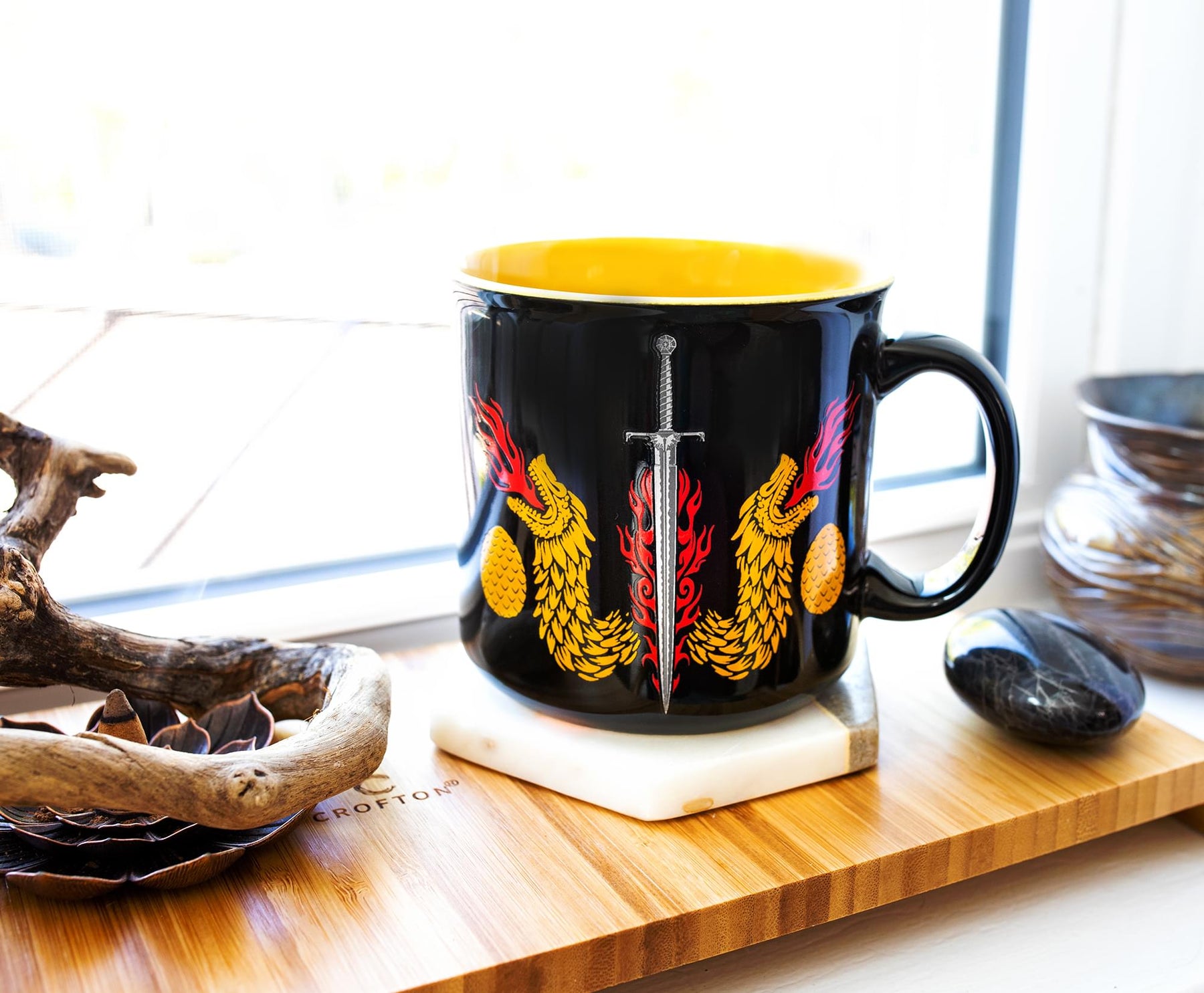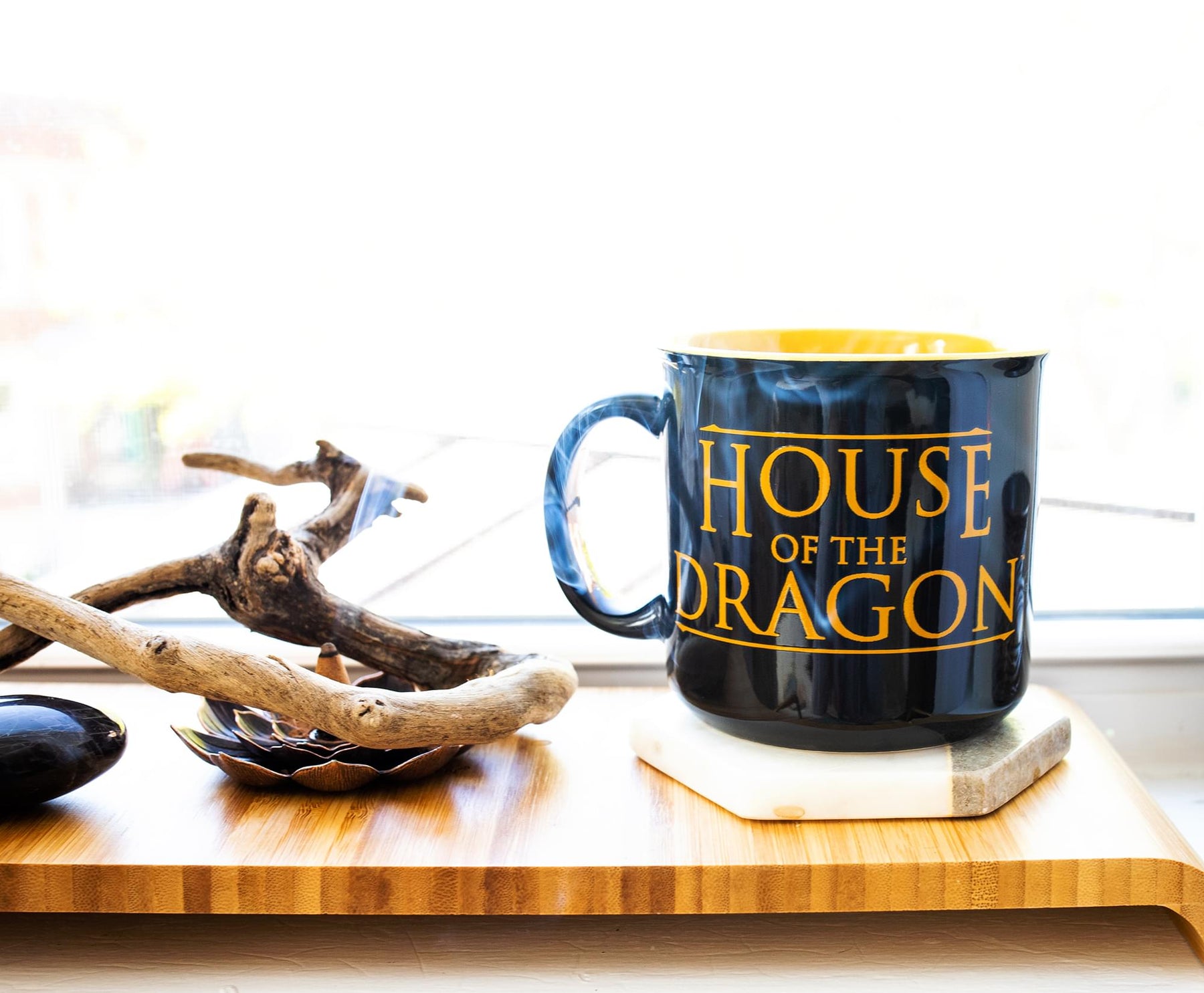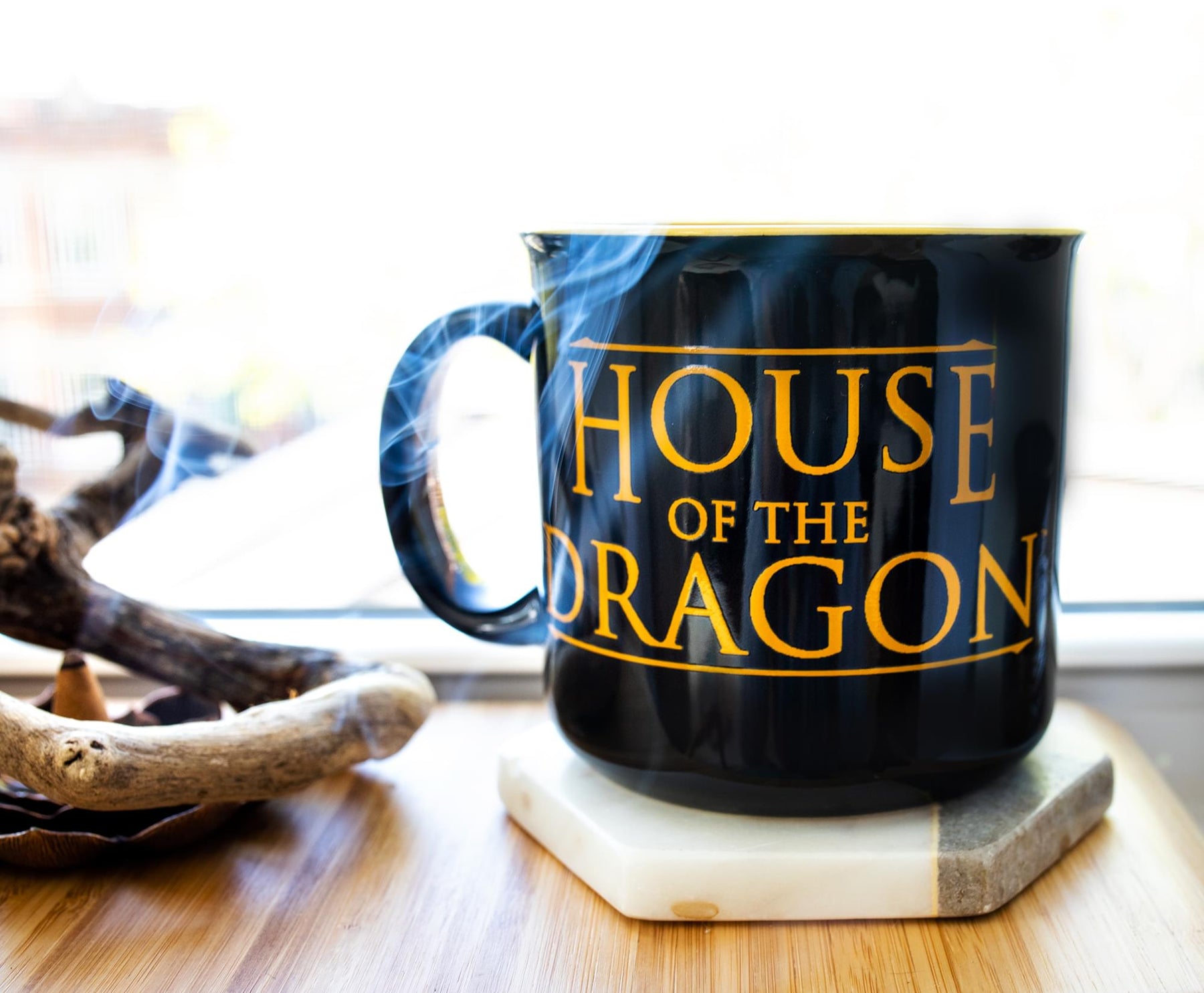 Game of Thrones House of the Dragon Ceramic Camper Mug | Holds 20 Ounces
BLOOD AND FIRE: In the Game of Thrones, you win or you die. Sometimes, you're not even safe from your own family. Keep a close eye on this exclusive camper mug at the next reunion inspired by the spin-off series House of the Dragon.
JOIN HOUSE TARGARYEN: While their white locks are quite distinctive, the real problem in the Targaryen family is not their hair, but their heirs. This black mug with a gold interior features stylized imagery and the logo for "House Of The Dragon."
SHARE A FLAGON WITH THE FAMILY: Enjoy the tastes of Westeros before seizing the throne with this large coffee cup. Holds approximately 20 ounces of hot or cold beverages, so you can fill up on your favorites, from Driftmark to Dragonstone.
FORGED BY WESTEROS STANDARDS: This BPA-free ceramic mug was made for long-lasting use while you brew up a fresh dose of sweet revenge on a rival. Easy to maintain, it is suitable for both microwave and top-rack dishwasher.
OFFICIAL GAME OF THRONES COLLECTIBLE: Spend some time with the Targaryens with this officially licensed camper mug inspired by House of the Dragon. A dark fantasy prequel set in the bitter, bloody world of Game of Thrones.
BRING THE TASTES OF WESTEROS BACK TO YOUR KINGDOM
Add some intrigue to your favorite drinks with this exclusive House of the Dragon camper mug.
No one can get to you quite like family. When the Targaryens have a family spat, you can be sure that armies are gearing up. Pick your sides when war becomes anything but civil on this coffee mug inspired by the hit drama series from the Game of Thrones timeline.
The classic look features a fiery design with dragons and the Blackfyre blade proudly displayed in the center. The opposite side features the familiar House of the Dragon logo.
REFRESHMENTS FOR YOUR NEXT FAMILY GATHERING
It's a cup fit for a queen, or a king, or three or four other kings. Every royal brew, blend, and iced beverage will taste even better in this BPA-free ceramic mug. Just the thing to hold you over while dealing with all the usual family drama.
Take a timeless trip to across the Sunset Sea with officially licensed drinkware inspired by House of the Dragon.
CARE INSTRUCTIONS
Easy care
Top-rack dishwasher safe
Microwave safe
Read All About It on Our Blog
Trending Geek