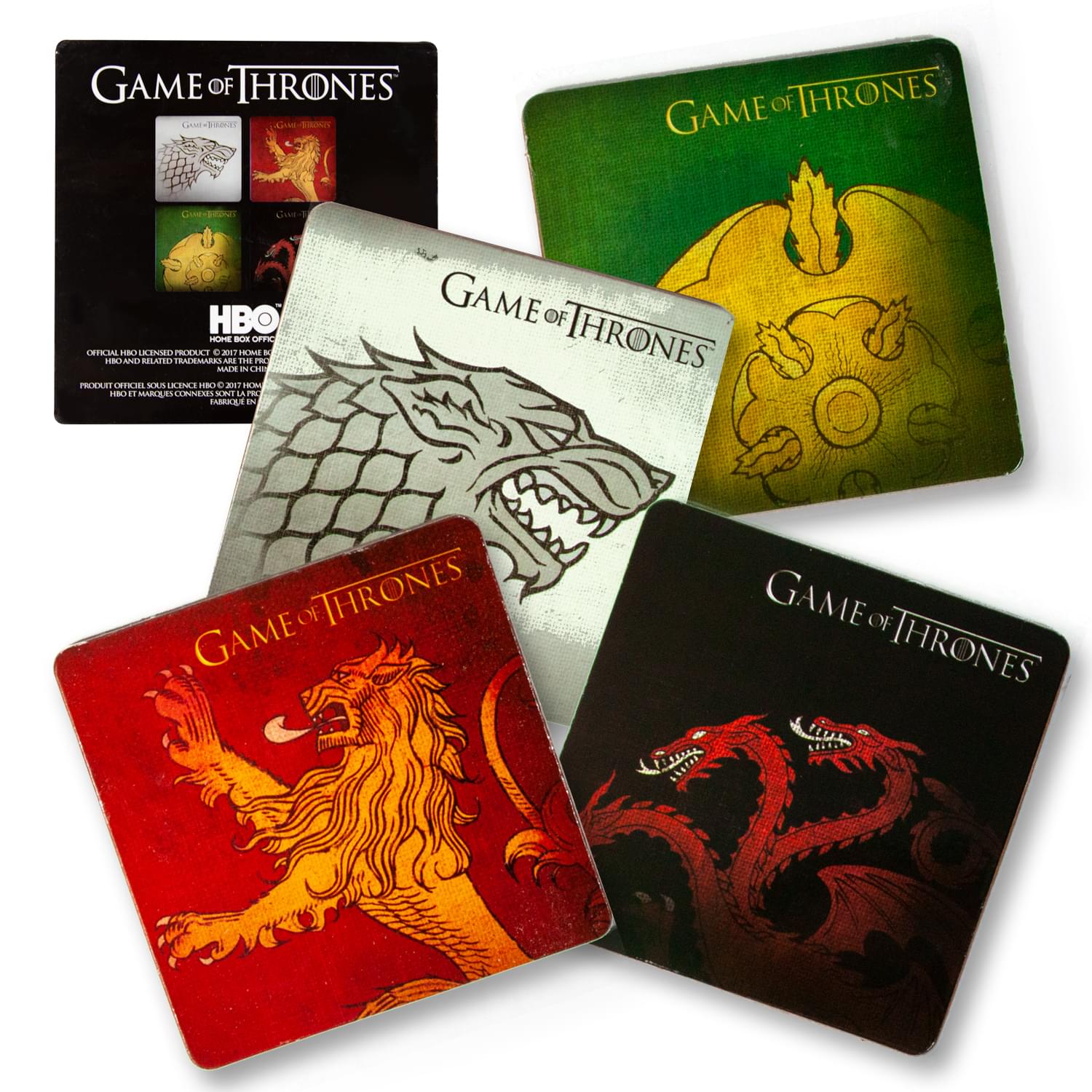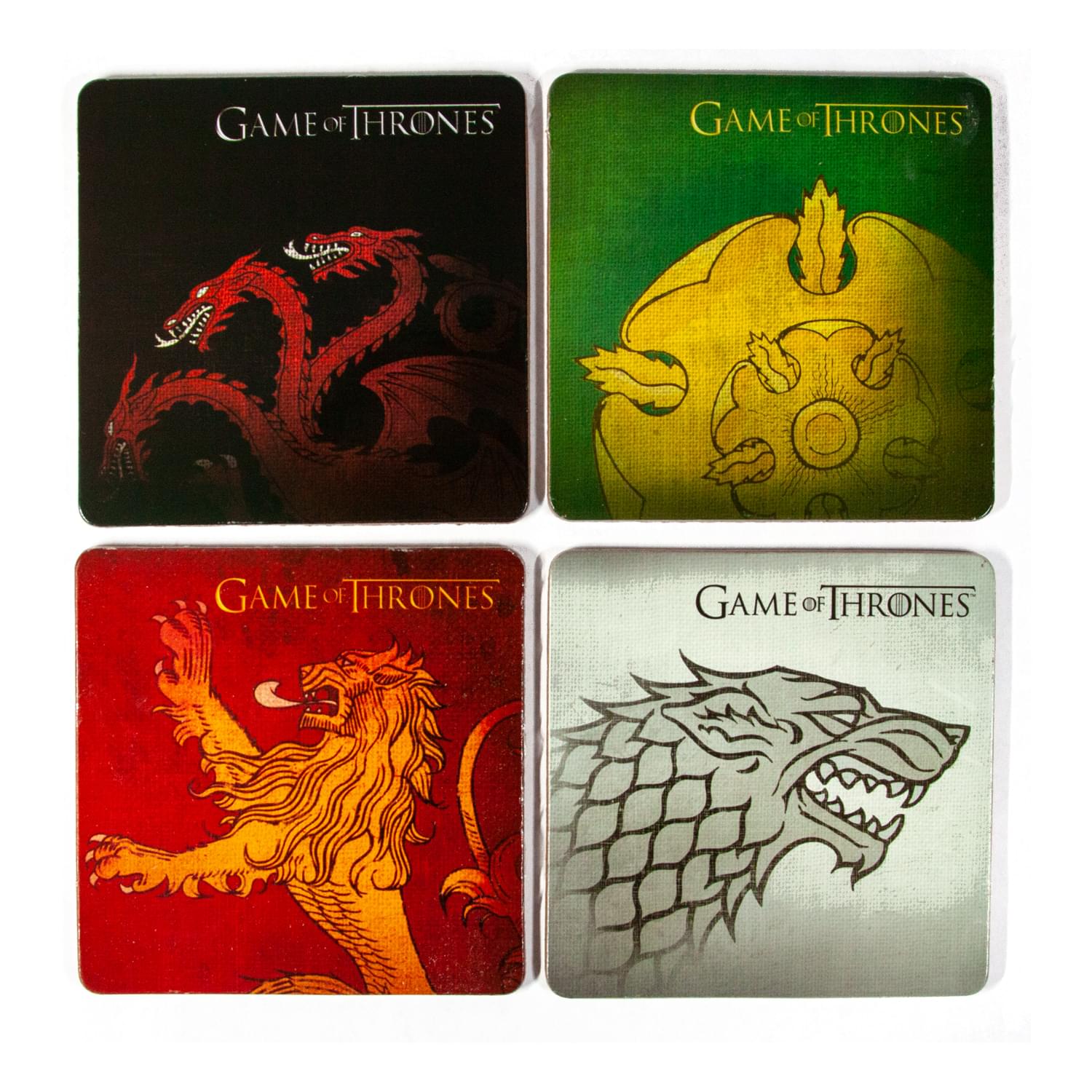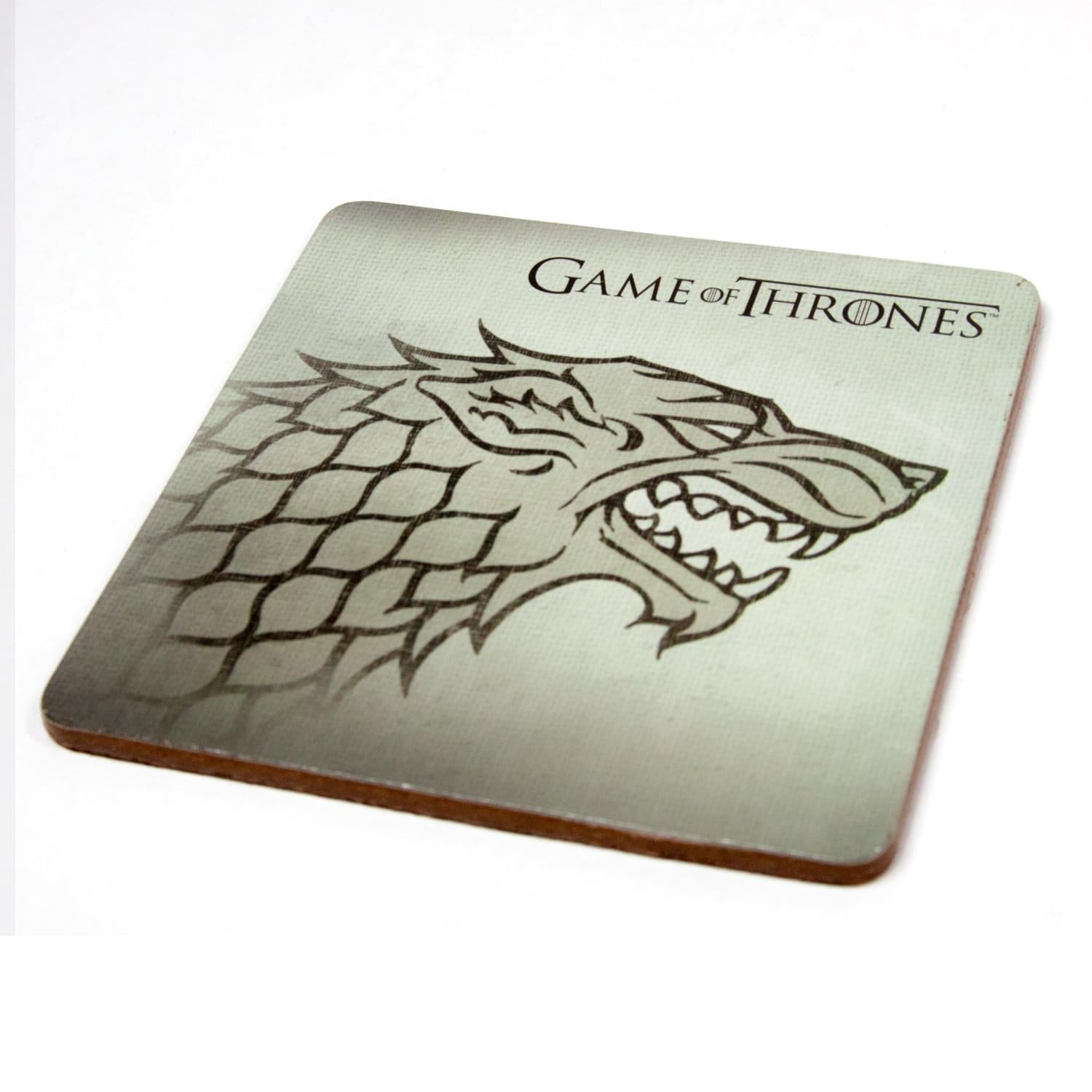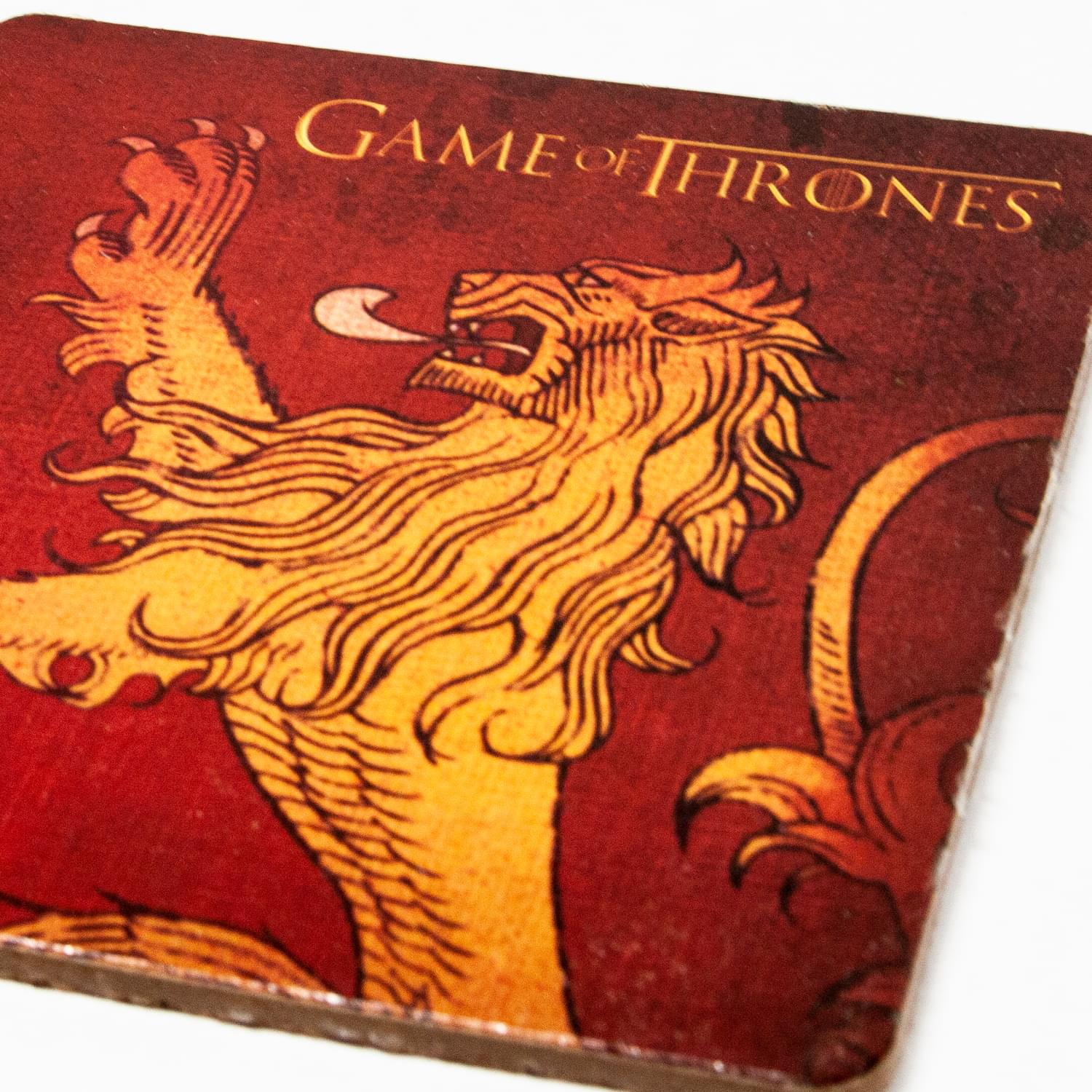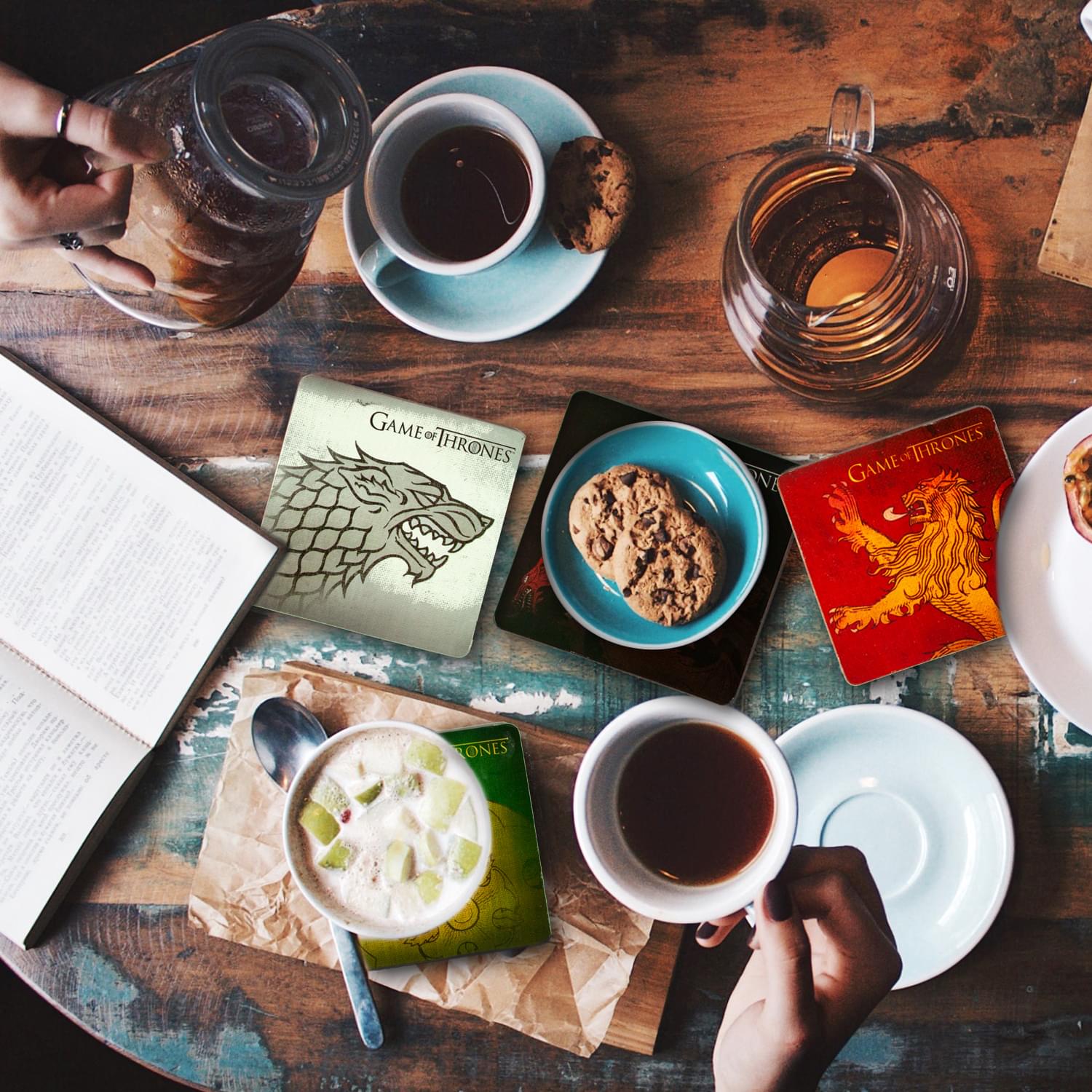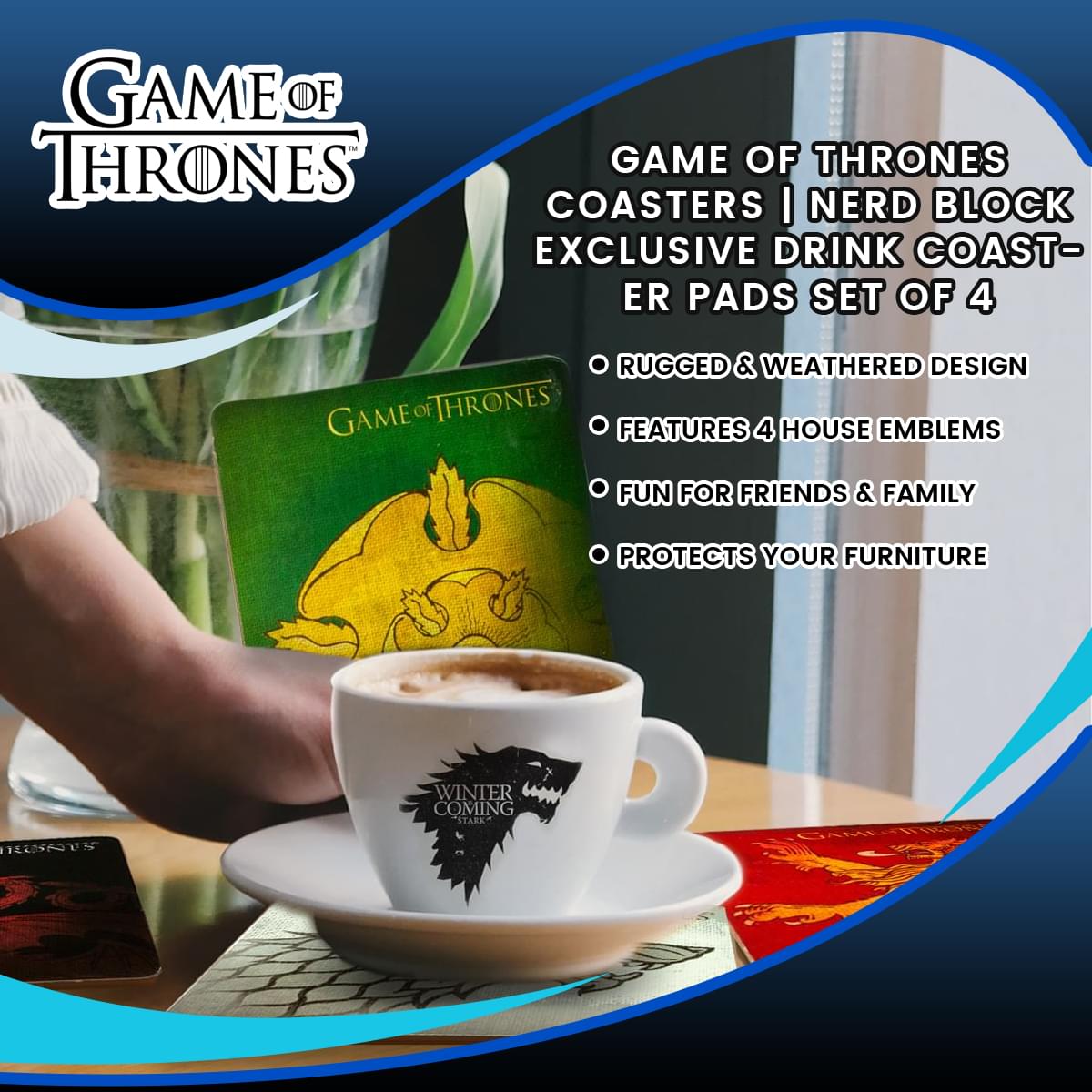 Game Of Thrones Coasters | Nerd Block Exclusive Drink Coaster Pads | Set of 4
INCLUDES FOUR HOUSE EMBLEMS: This exclusive set of drink coasters includes not one but four of your favorite house emblems from HBO's Game of Thrones. Enjoy House Stark, Lannister, Targaryen, & Tyrell!
FUN FOR ANY GAME OF THRONES FAN: Fans of the hit TV series will enjoy the rugged look of these coaster emblems! With their unique style, these drink pads will make a wonderful gift for any true fan!
PROTECT YOUR TABLES: Tired of water rings showing up on your tables? Solve the issue in style with these amazing Game of Thrones coasters. Each coaster can hold one cup or mug and protect your table from unsightly rings!
PERFECT FOR MOVIE & GAME NIGHT: Hosting a Game of Thrones movie or game night? These coasters are the perfect subtle touch to complete your party decorations! Pull out these coasters and impress your Game of Thrones buddies!
EXCLUSIVE COLLECTOR SET: Exclusive from our friends at Nerd Block, these increasingly rare coasters are designed with the fans in mind. Game of Thrones collectors will enjoy these coasters for years to come!
ADD A LITTLE GAME OF THRONES TO YOUR HOME DECOR
Are you a fan of the hit TV series Game of Thrones? Looking for a way to showcase your fandom in a subtle way? Answer: Game of Thrones Drink Coasters. This set of 4 coasters come adorned with house symbols from House Stark, Lannister, Targaryen, & Tyrell. Now you can place your love for Game of Thrones proudly on your table while protecting your precious furniture from unsightly water damage! Practical AND fun!
EXCLUSIVE COLLECTOR SET
Designed with a rugged and weathered look, these coasters are a brilliant accent piece for any home designed by our friends at Nerd Block. Each coaster is exclusive to this set and is becoming increasingly hard to find! Hit that add to cart button now before these wonderful coasters go the way of House Tyrell – EXTINCT!