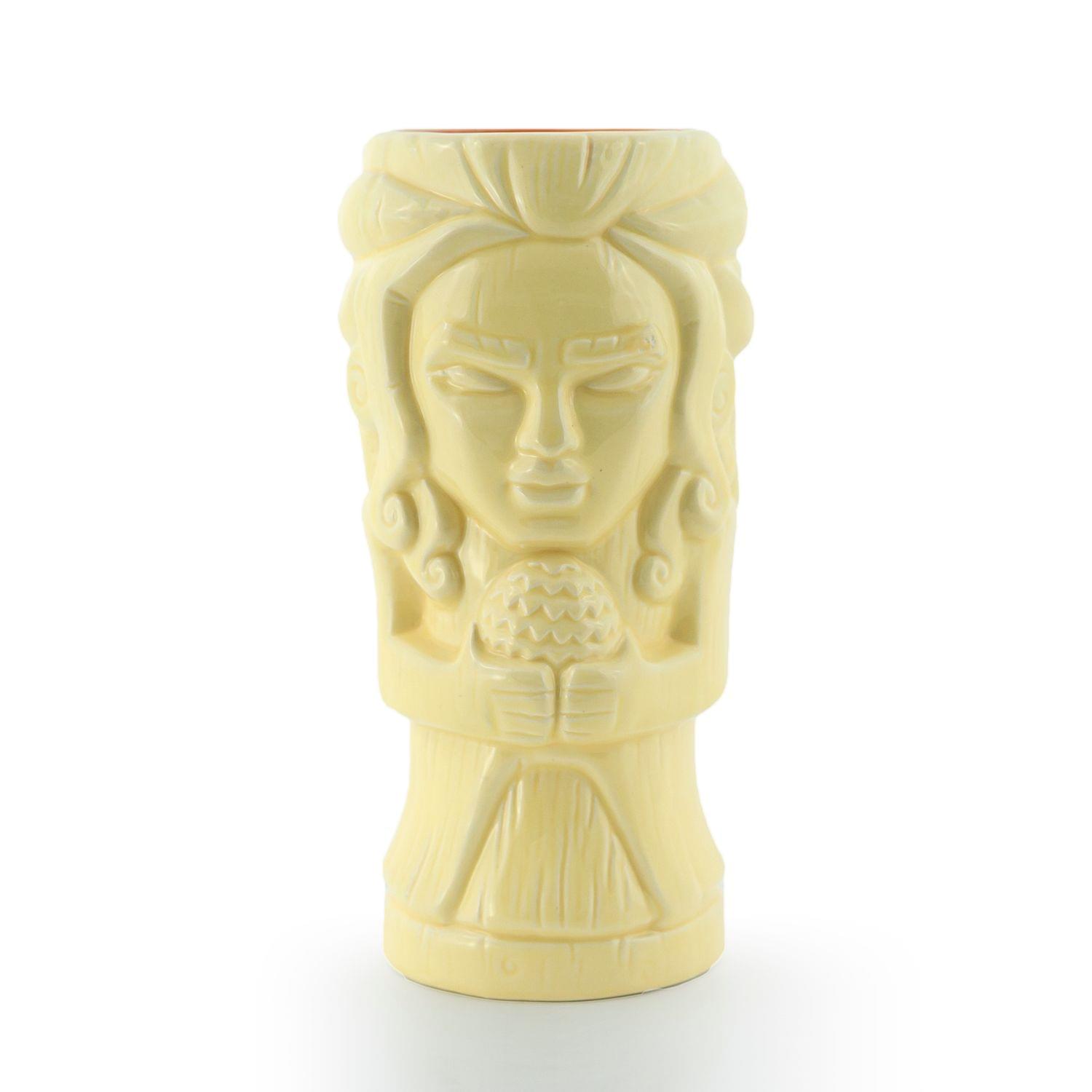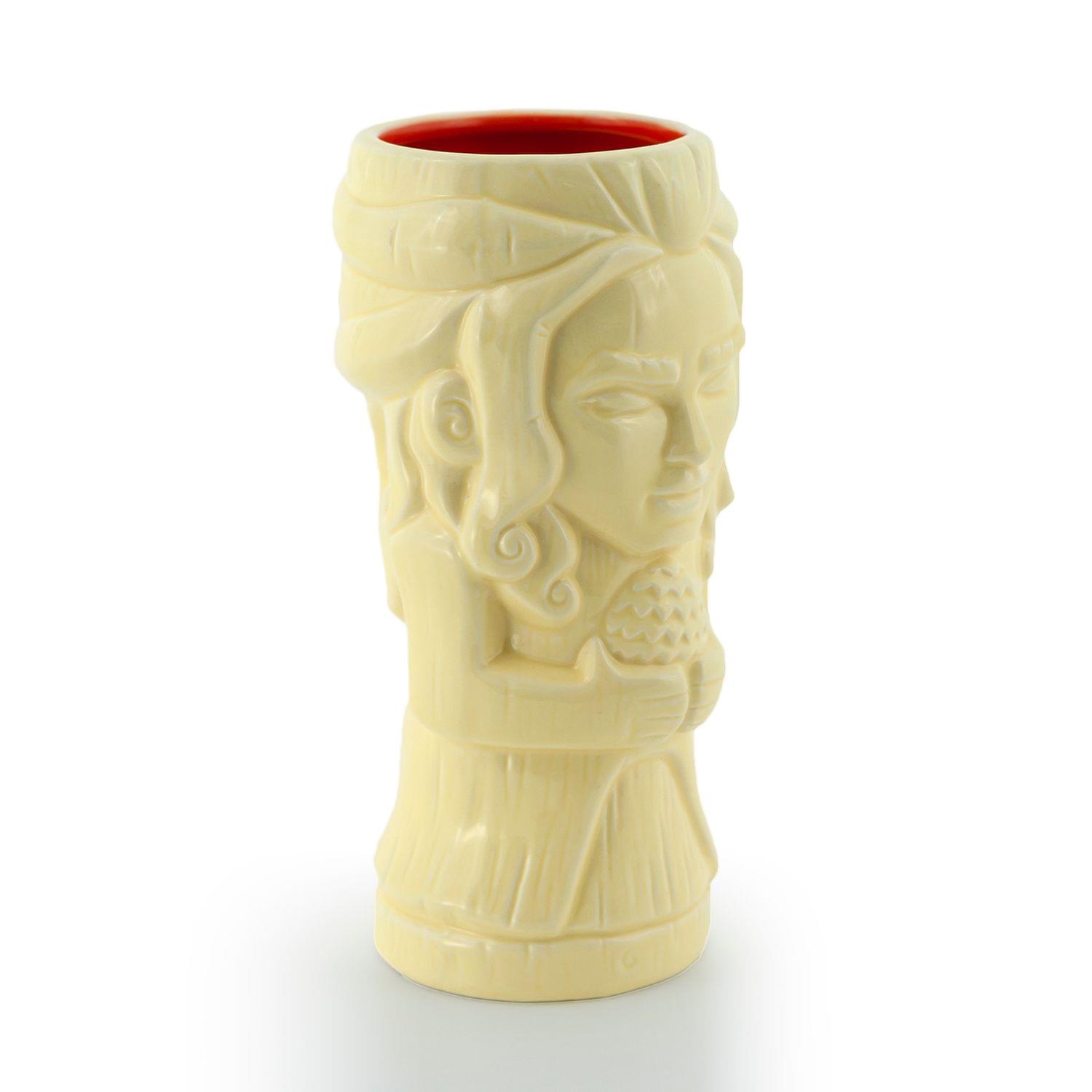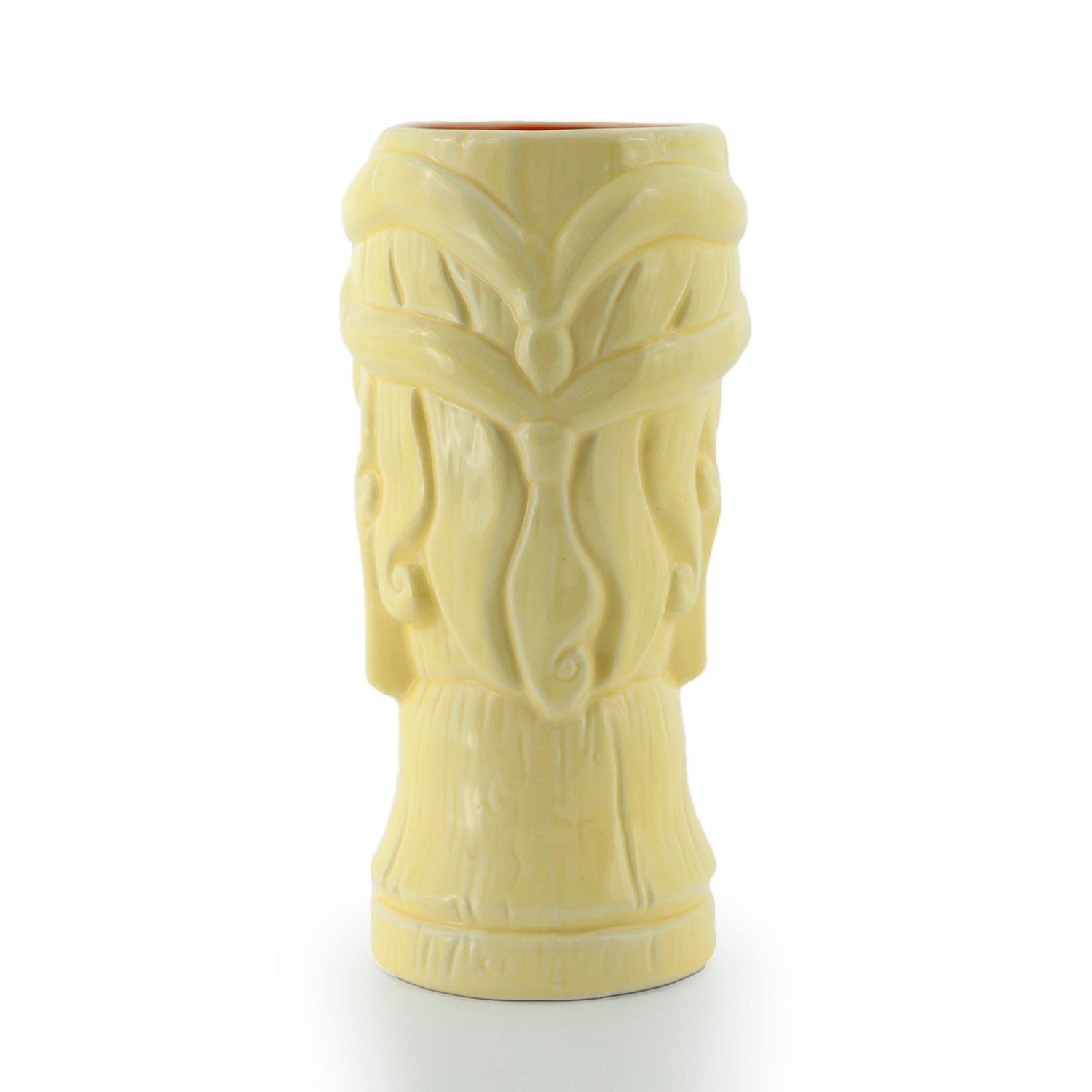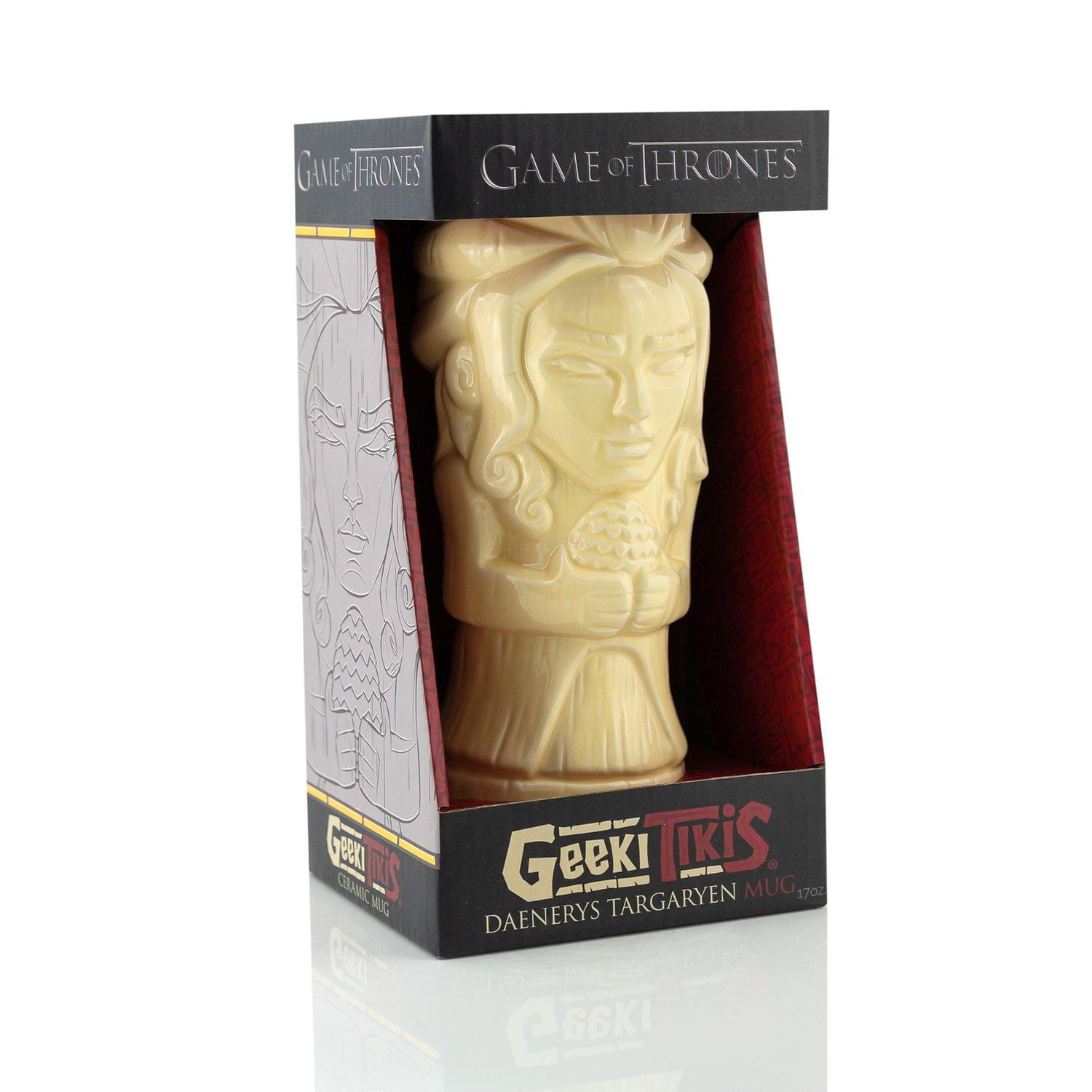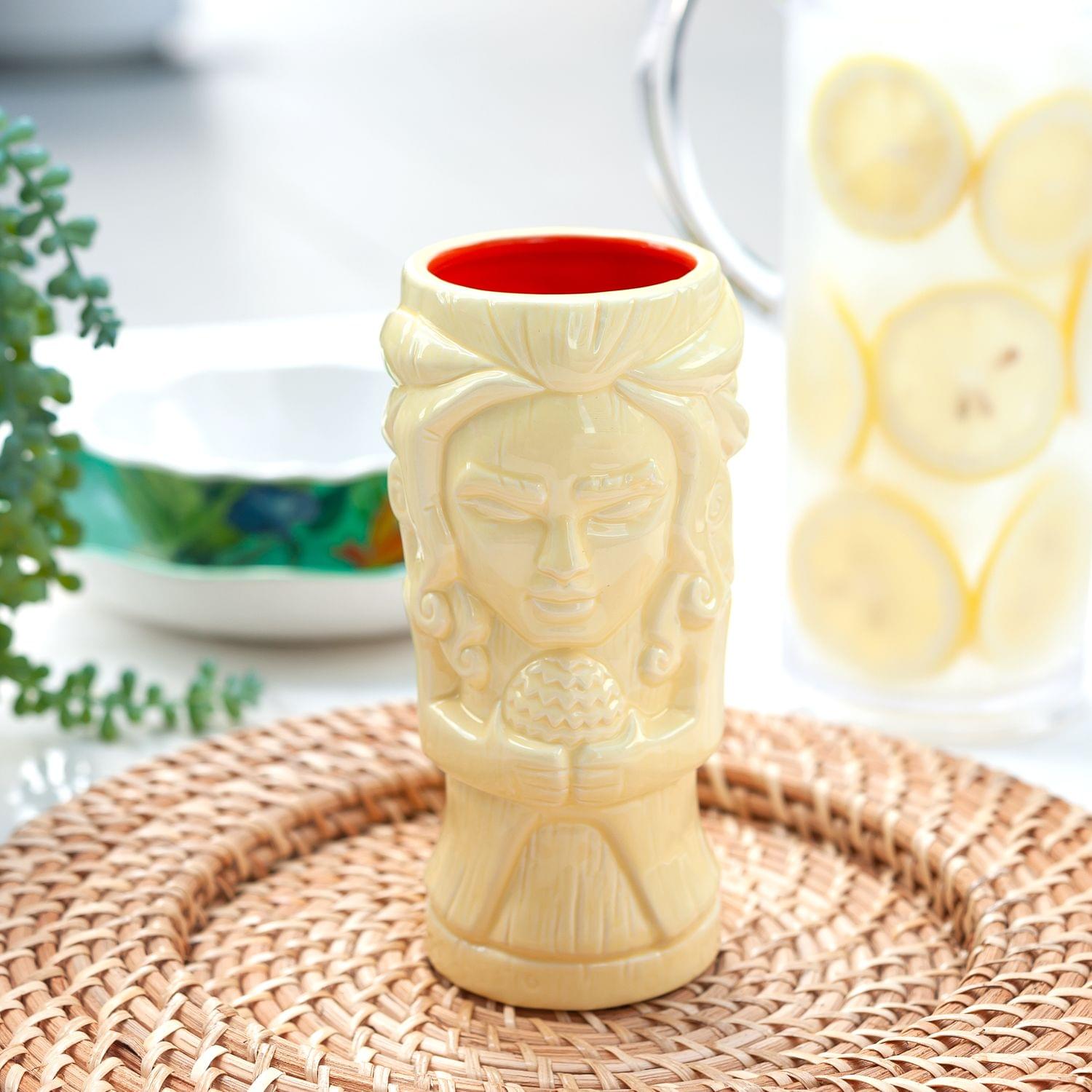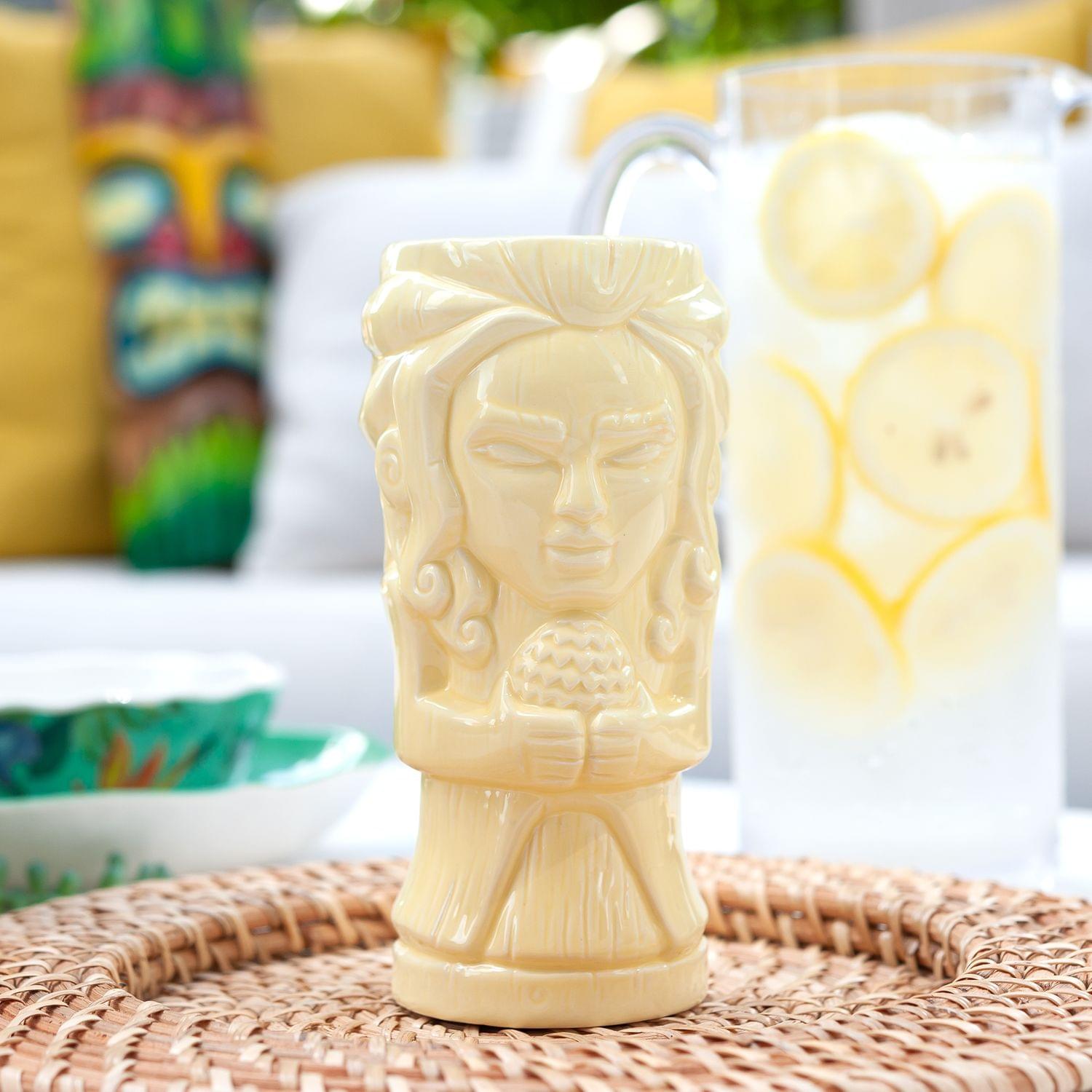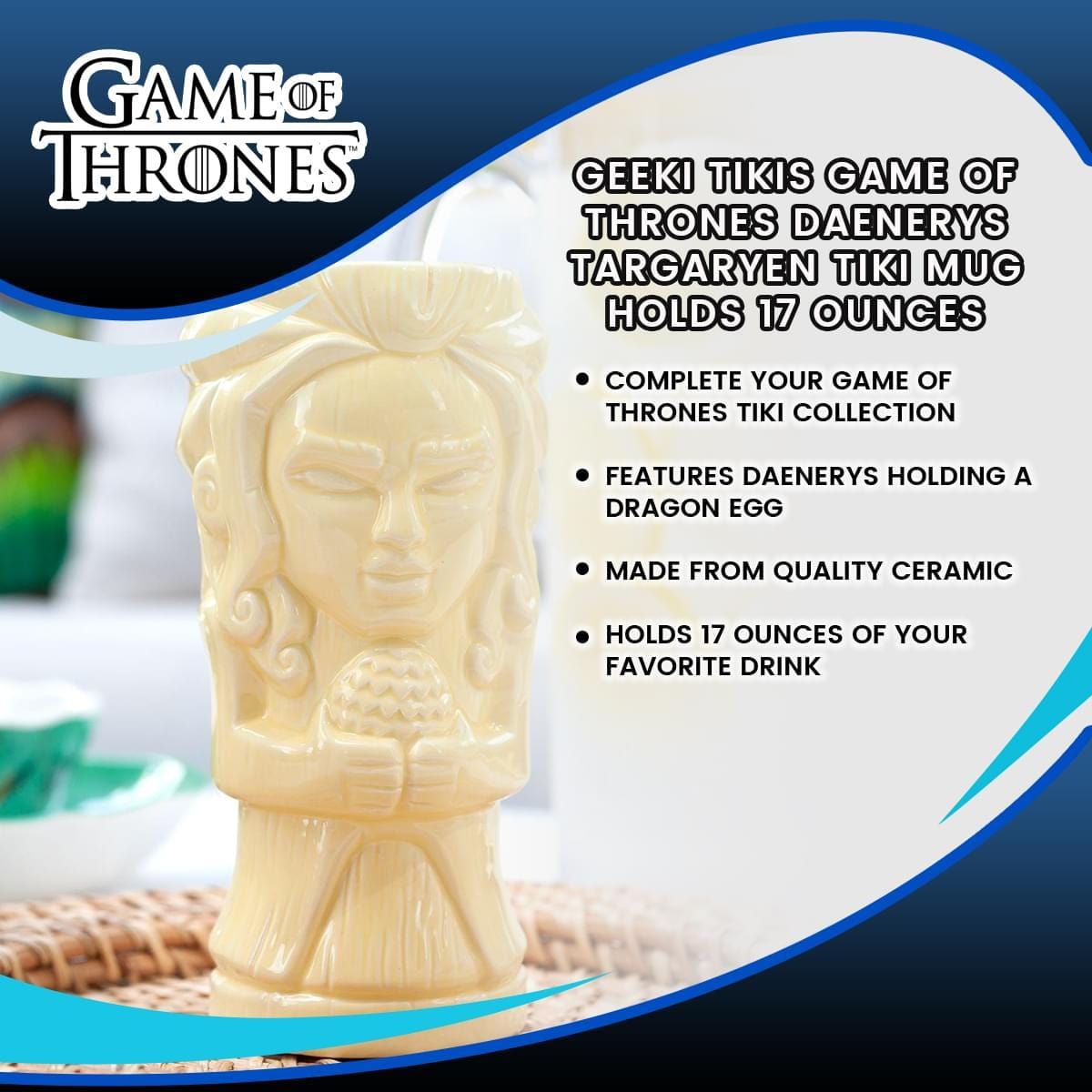 Geeki Tikis Game Of Thrones Daenerys Targaryen Tiki Mug | Holds 17 Ounces
HONOR THE QUEEN OF DRAGONS: Daenerys Targaryen is one of the most fearsome characters in Game of Thrones considering she has an arsenal of dragons at her command. Pay respects to the Mother of Dragons with this Geeki Tikis collectible mug!
DECOR WORTH OF THE DRAGON QUEEN: Tiki mugs are a popular commodity among those who enjoy a fun and refreshing drink. Pay homage to the fire breathing dragons with this Daenerys tiki cup in your Game of Thrones collections!
DRAGON TESTED QUALITY: This collectible tiki mug is crafted from a durable ceramic material and built to last. This Daenerys Targaryen tiki mug is microwave safe and top shelf dishwasher safe!
SERVING THE BEST BREW FROM THE NORTH: With a ceramic build and a 17-ounce capacity, Daenerys is the perfect drinking cup for any type of brew or mixed drink! Enjoy a Mai Tai or Pina Colada with Dany, the Silver Queen!
LEGENDARY GAME OF THRONES TIKIS: Each Geeki Tikis mug is designed to bring your favorite hobbies together; mixed drinks and Game of Thrones! This Daenerys mug is officially licensed and perfect for any tiki mug collection!
RAISE YOUR GLASS & HAIL THE DRAGON QUEEN
Daenerys Targaryen is a Joan of Arc style character in the hit HBO series, Game of Thrones. Throughout the series, we watch Daenerys, or Dany for short, evolve from a timid person who obeys what she is told to emerging as one of the most influential protagonists of the series. Birthing 3 dragons that revere her as their mother, Dany set forth on a path of liberation through the land of Essos. Amassing armies, freeing slaves, and punishing the slavers, Daenerys has a sharp moral compass that has now prepared her to reclaim the iron throne of King's Landing. Now, in the form of this Geeki Tikis ceramic mug, Dany can liberate your thirst! Crafted in a fun tiki-style, each sip from this Mother of Dragons tiki mug will have you racing to the TV for more Game of Thrones action! Collect your Daenerys tiki mug today along with the rest of the Game of Thrones collectible tiki mugs.

OFFICIAL GEEKI TIKIS COLLECTIBLE MUGS
Combining the popular fashion of tiki mugs with amazing pop culture icons, Geeki Tikis has created a product line for geeks, nerds, and super-fans to enjoy their favorite drinks with their favorite characters! Made from a durable quality ceramic, each mug is designed to deliver stunning details while also being durable enough to quench your thirst round after round! Enjoy the magic of Geeki Tikis mugs and collect the complete set of your favorite series!
Read All About It on Our Blog
Trending Geek