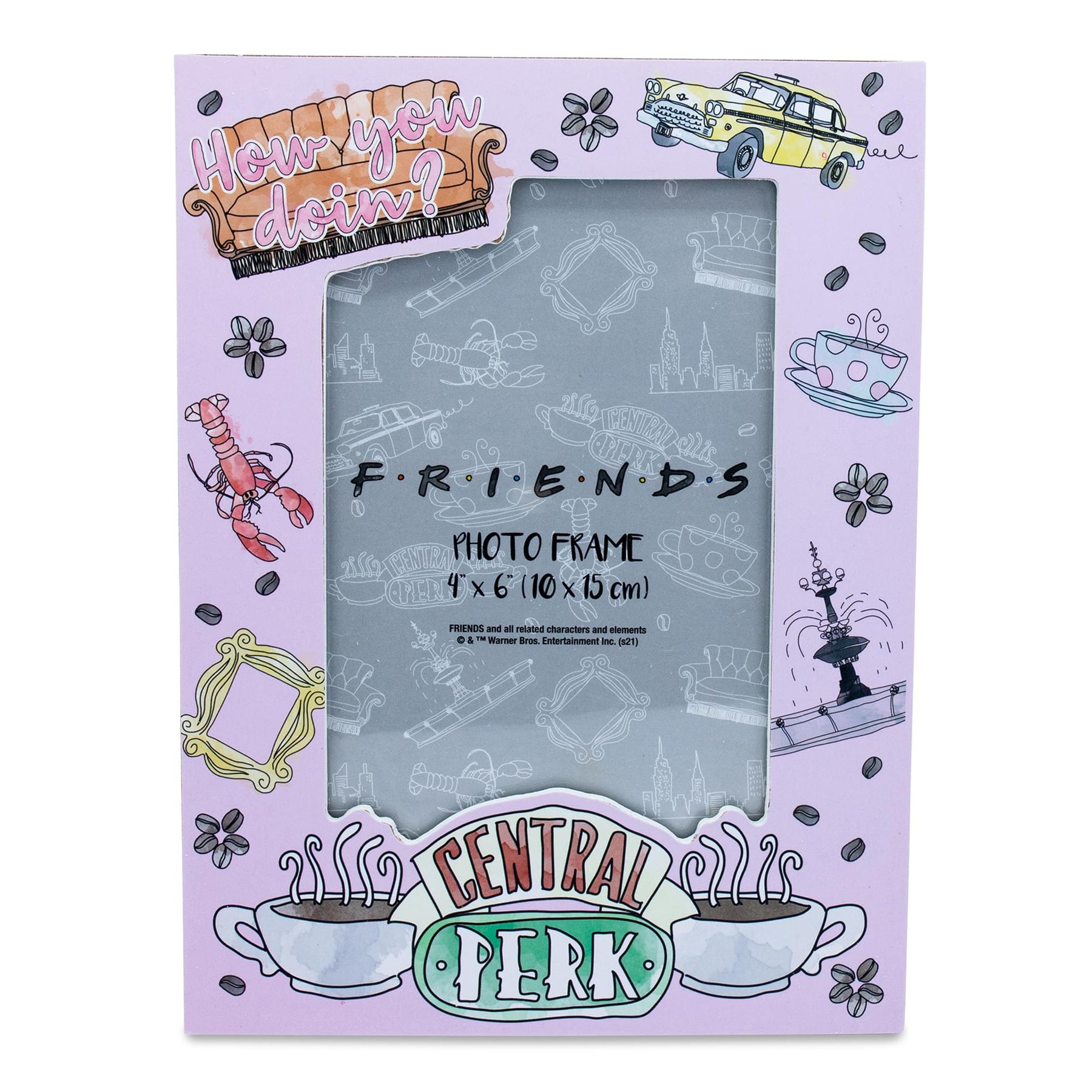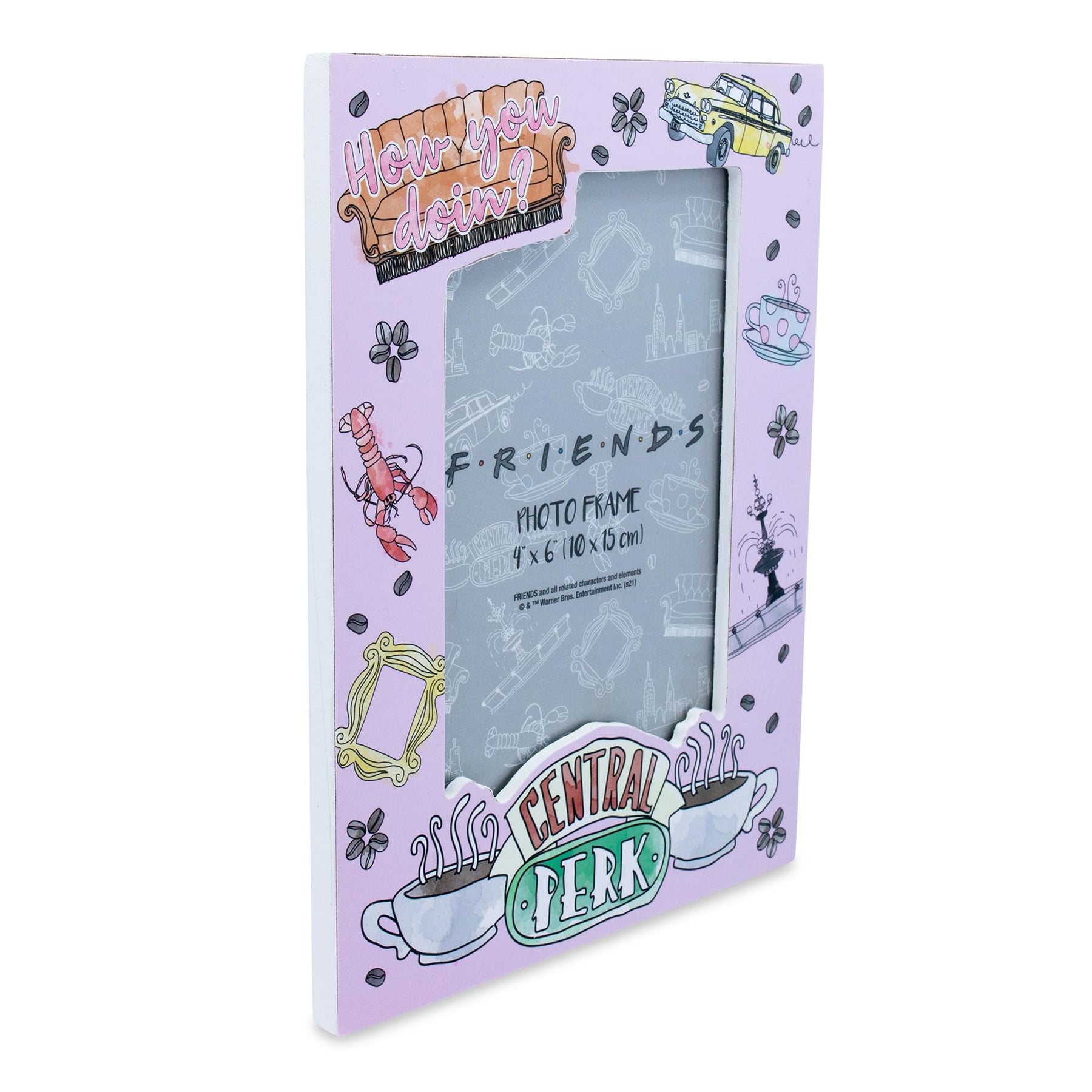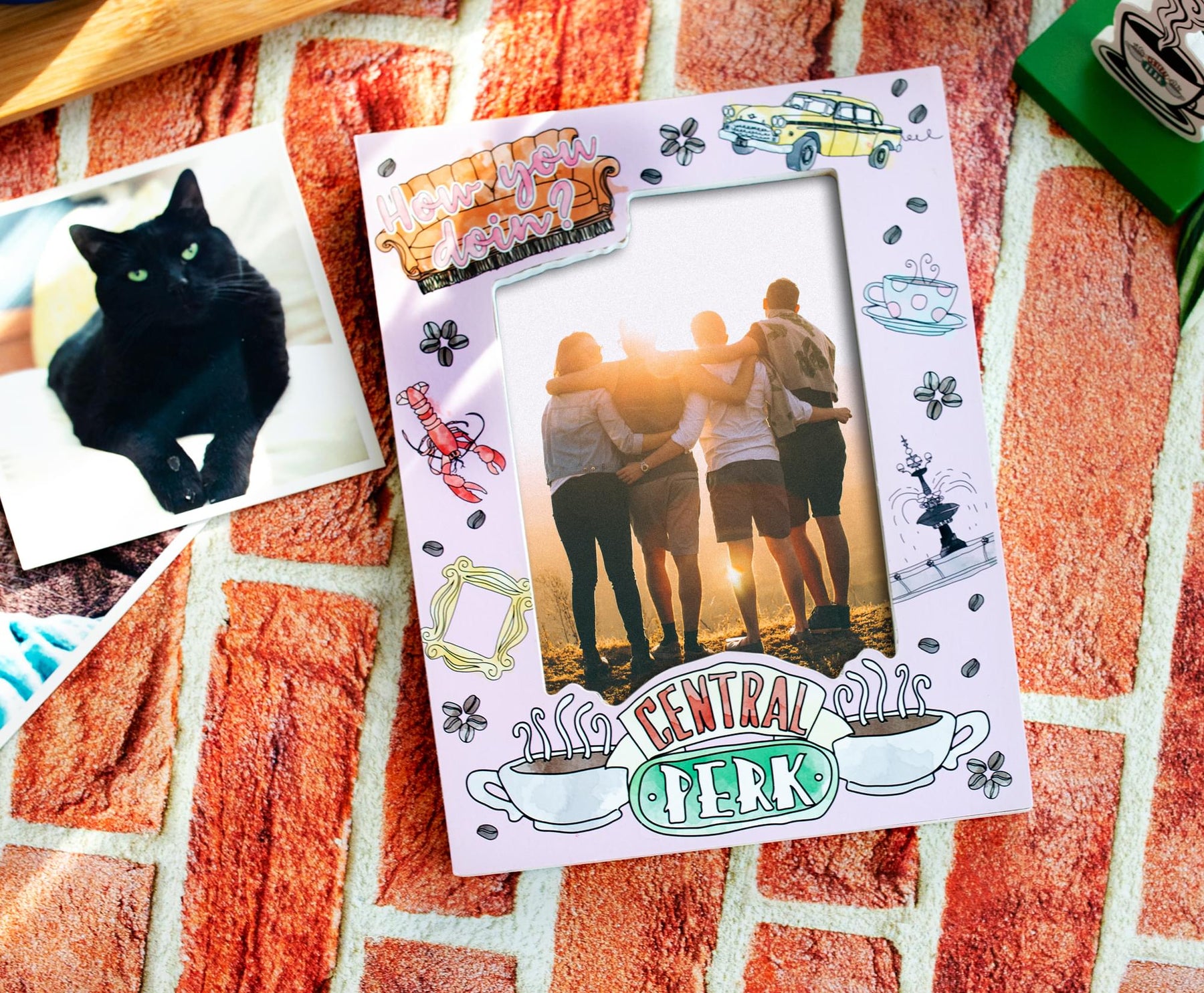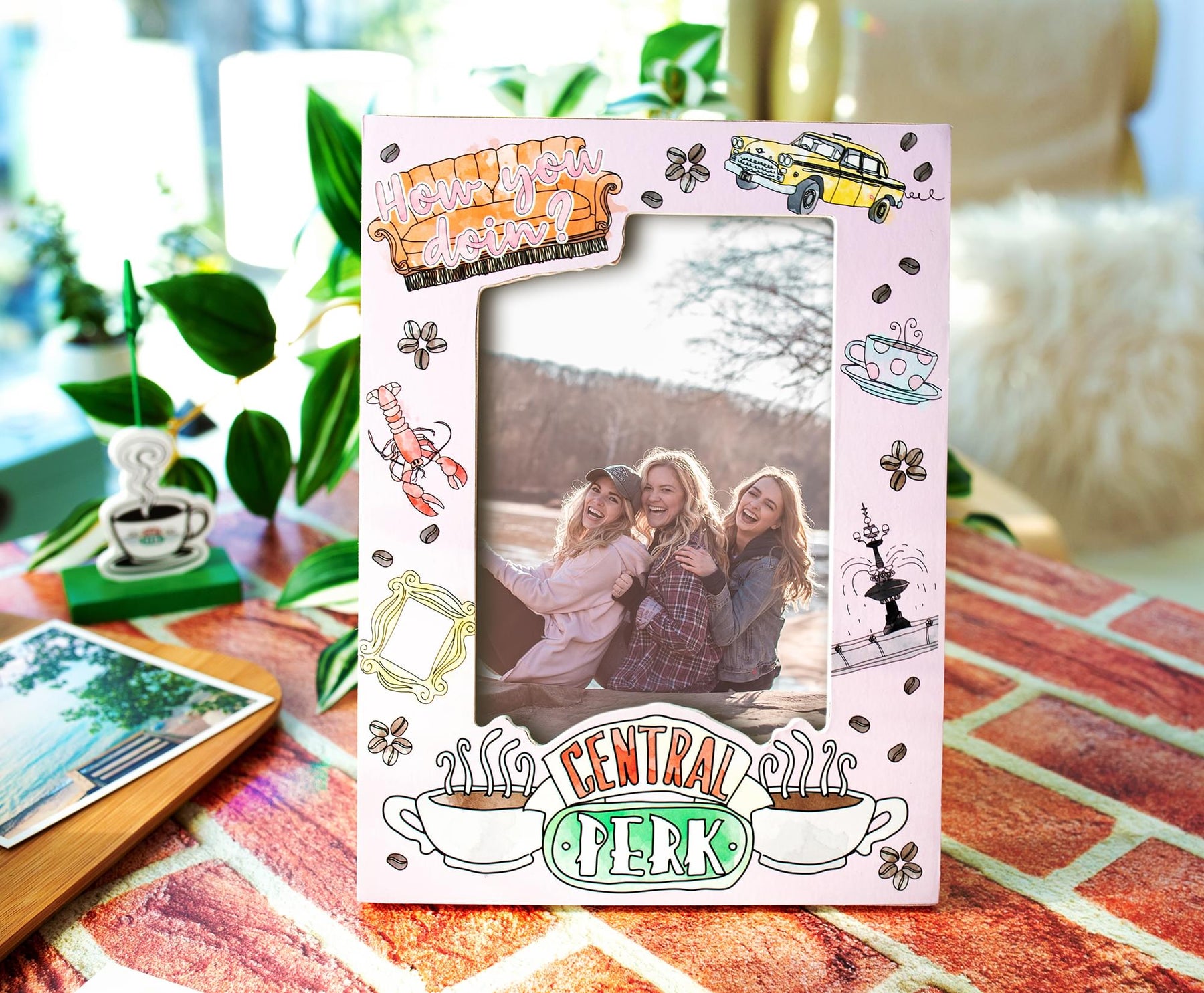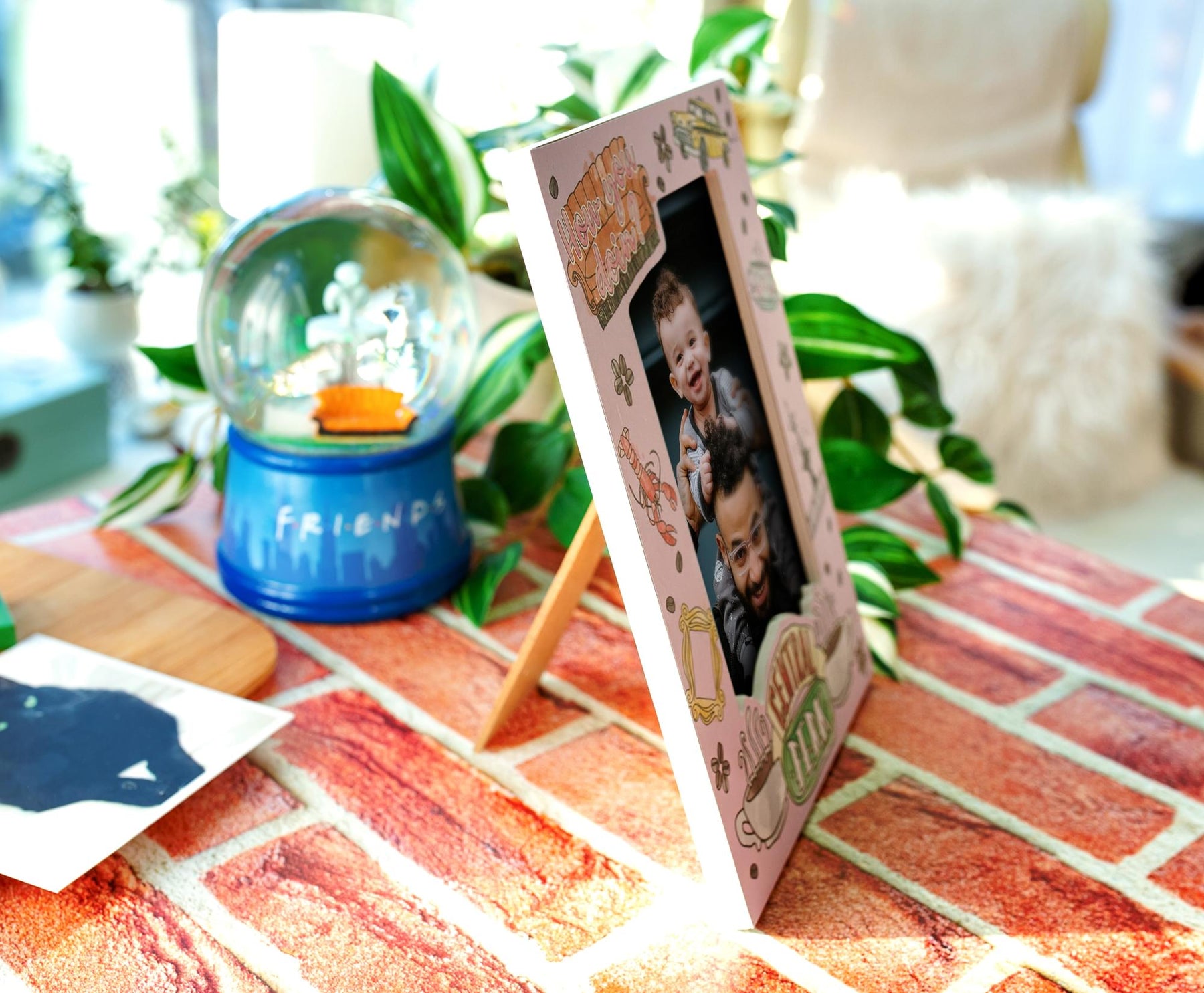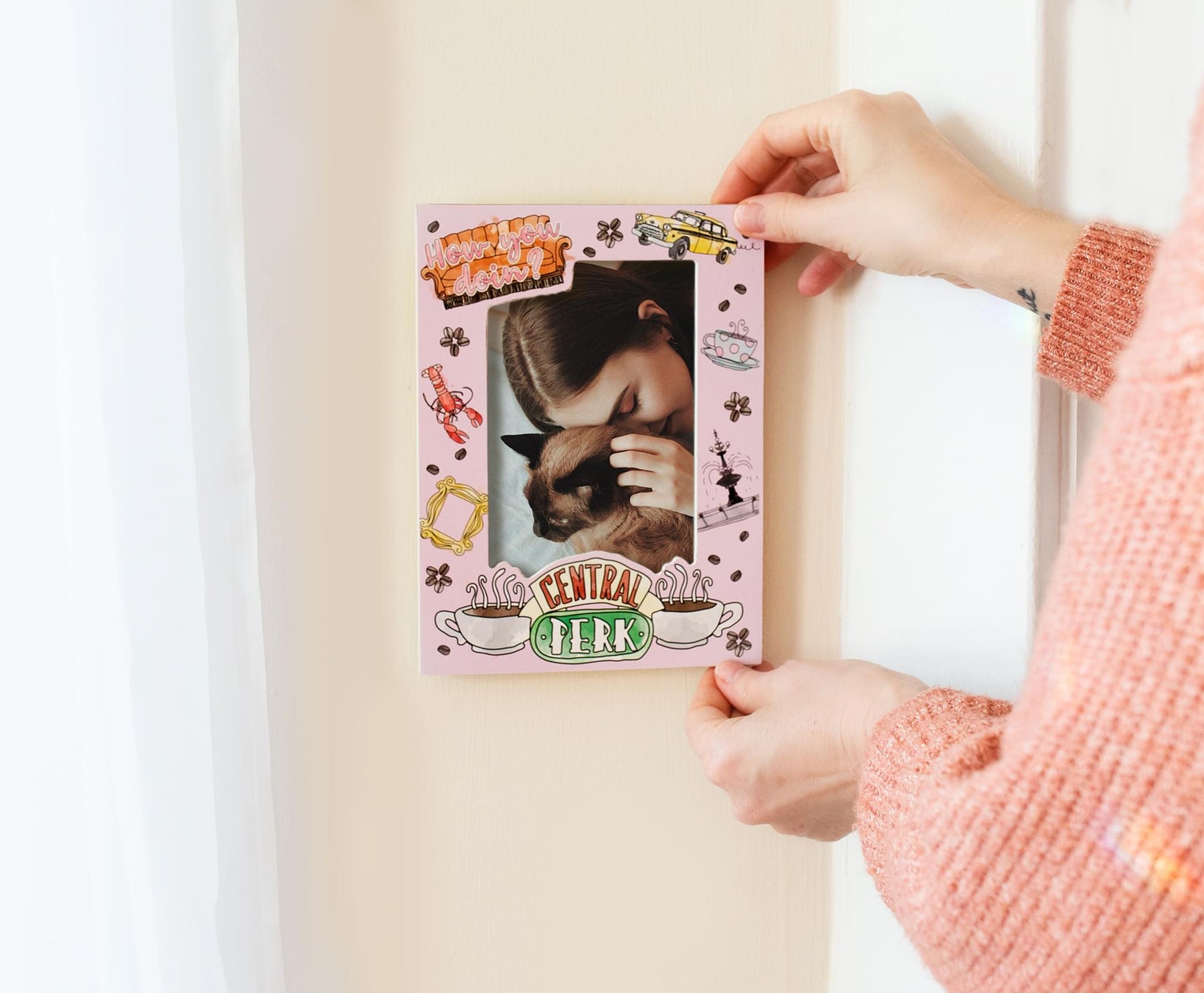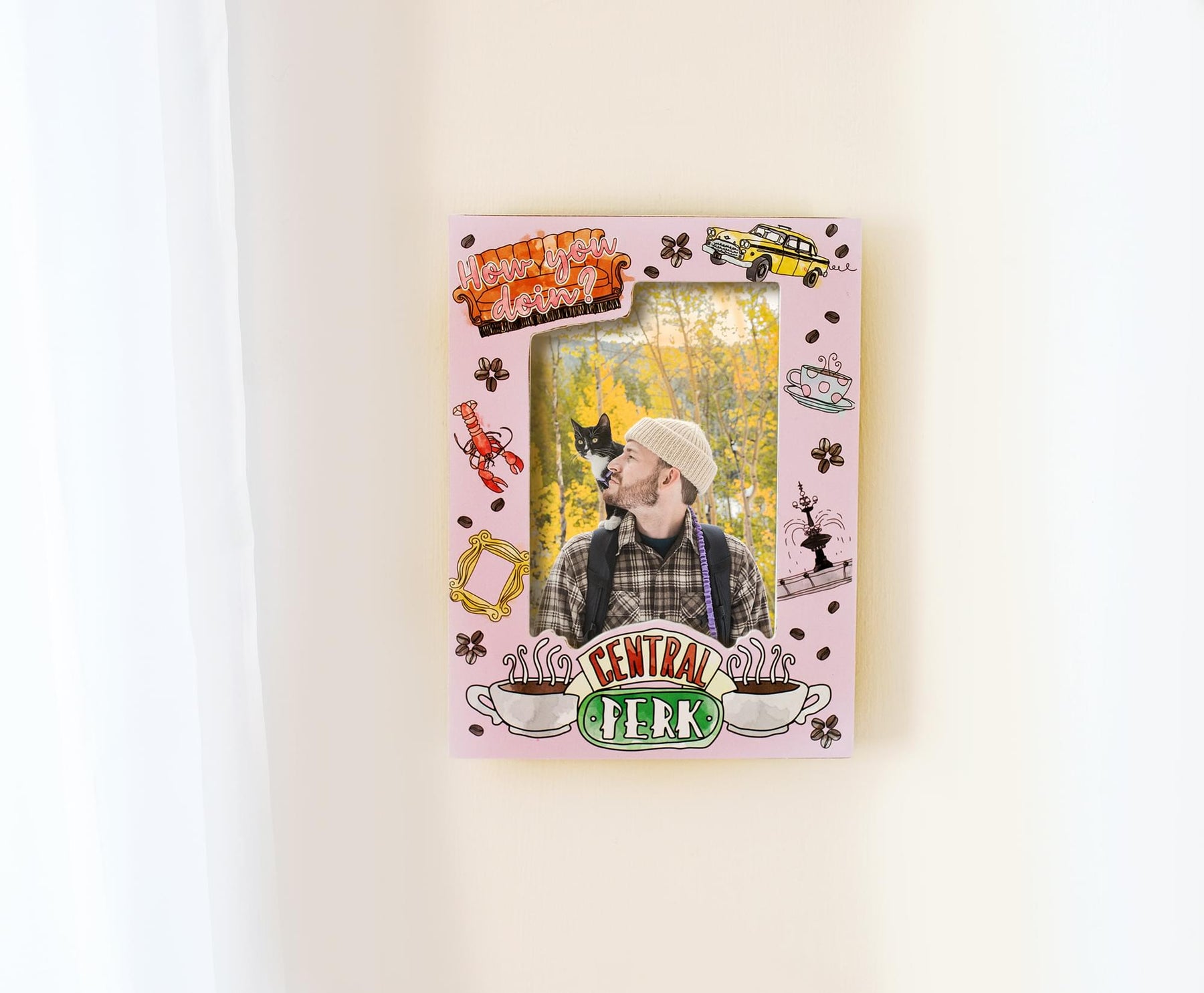 Friends Central Perk Die-Cut Photo Frame | 4 x 6 Inches
THEY'LL BE THERE FOR YOU: There's only one thing better than photos with your friends, and that's your photos with Friends. This photo frame is filled with references to your favorite sitcom, perfect for spotlighting memories with your own buddies.
THE ONE WHERE WE TAKE A PICTURE: This fun photo frame is anchored by the place where the gang all hung out and drank coffee, the iconic Central Perk. You'll also spot references to the opening sequence and Phoebe's side hustle.
CAPTURES THAT NEW YORK STYLE: This picture frame featuring your favorite sitcom can be displayed in a variety of ways. Use the included hook on the back to place it on the wall or extend the attached easel leg to place it on your shelf.
THE BEST WAY TO DISPLAY YOUR MEMORIES: This picture frame holds 4 x 6-inch pics, with the surrounding die-cut border featuring the signature orange couch across the top. It'll be sure to make your photos look that much more friendly.
OFFICIAL FRIENDS COLLECTIBLE: Remember all those timeless adventures in the big city with this officially licensed photo frame from the evergreen sitcom Friends. Could your pics BE any cuter?
WELCOME TO THE REAL WORLD. IT SUCKS. YOU'RE GONNA LOVE IT.
Your favorite pals will never be far away with this die-cut photo frame inspired by the classic sitcom Friends.
Ross, Rachel, Joey, Chandler, Monica, and Phoebe are always there for you. Now, they'll be with your favorite photo memories, too. Whether you're wanting to celebrate a loved one, recall a silly moment, or look back on a place you never thought you'd visit, this gang of lovable New Yorkers will be right at your side, even when the rain starts to fall.
I AM NOT GREAT AT THE ADVICE. CAN I INTEREST YOU IN A SARCASTIC COMMENT?
Friends will have a special place in your home with this die-cut picture frame that holds any 4 x 6-inch photo you'd like to display. Find a place on your wall for your favorite frozen moment or use the attached stand to prop up your pics wherever you'd like. Keep your Friends close, and your photos closer.
Celebrate a life well-lived with this officially licensed home decor collectible from Friends.