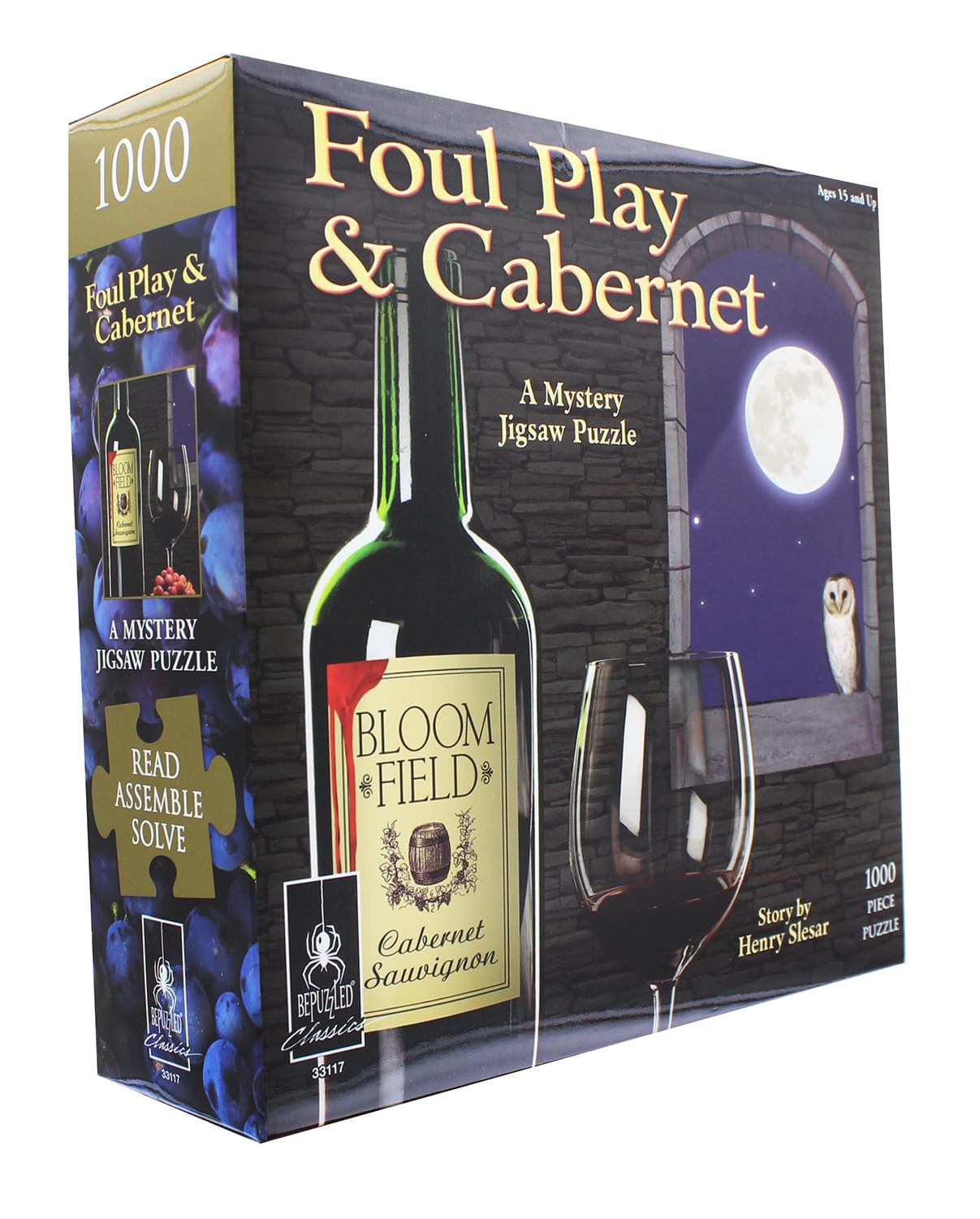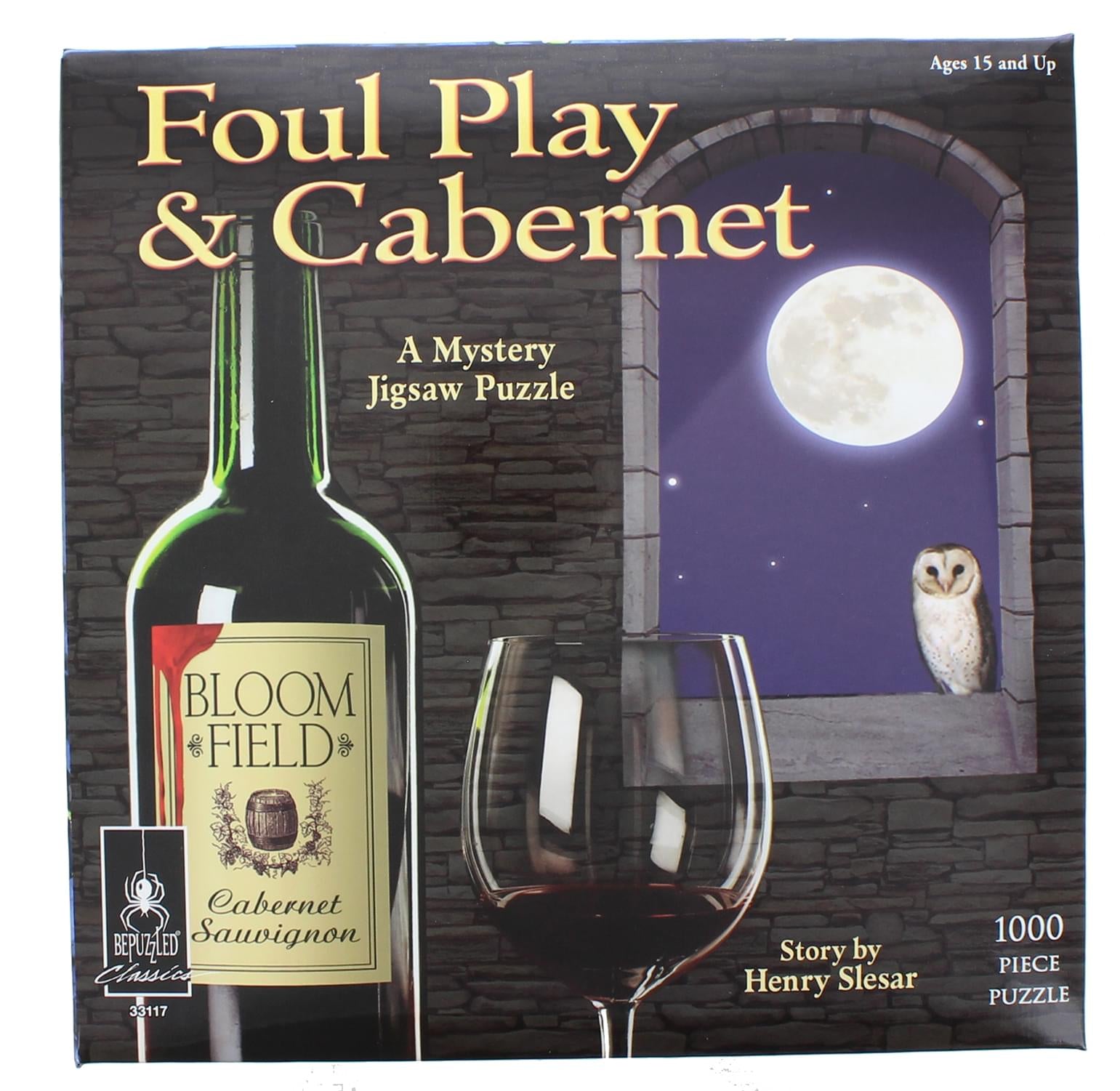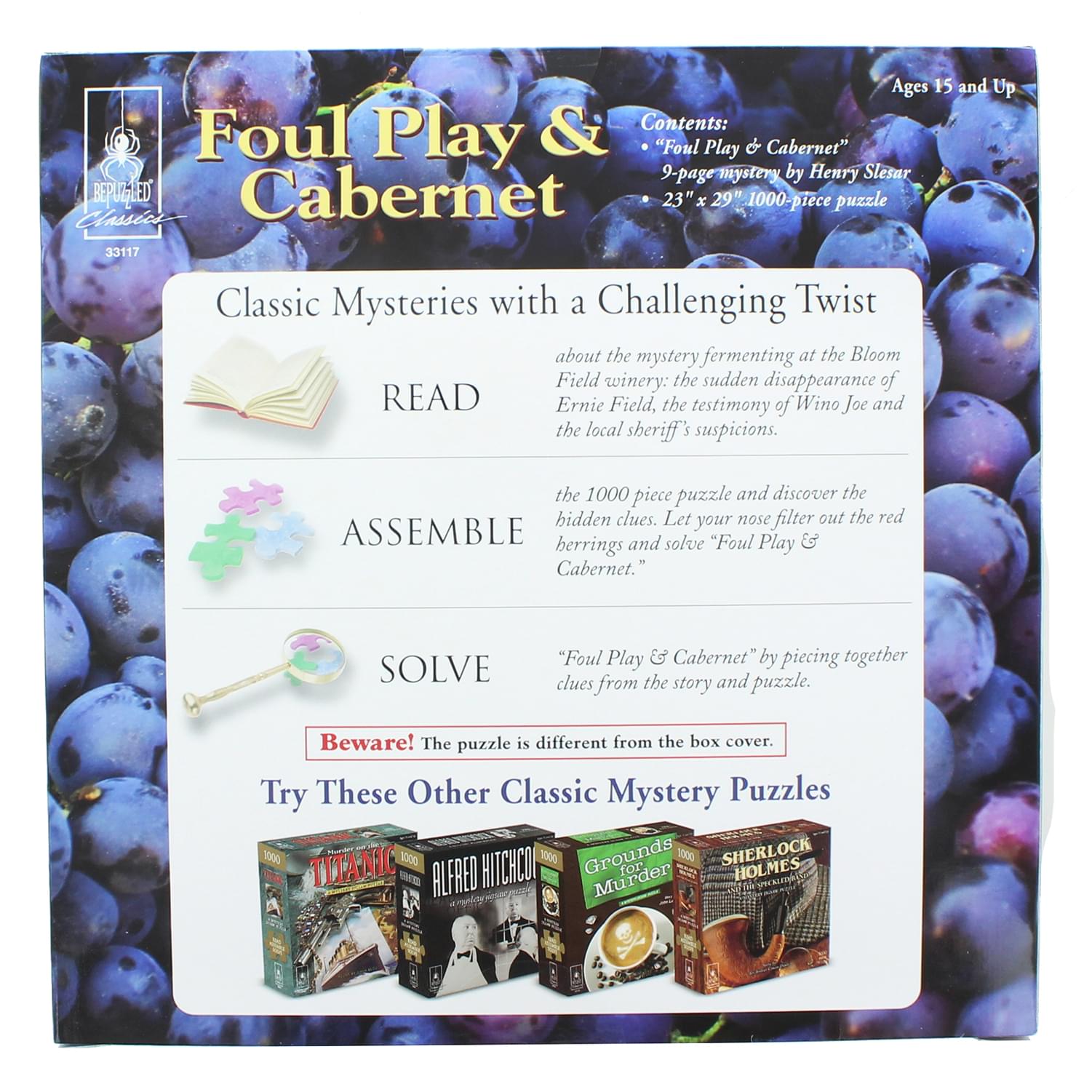 Foul Play & Cabernet 1000 Piece Classic Mystery Jigsaw Puzzle
READ. ASSEMBLE. SOLVE! Put the puzzle together and solve the mystery. Beware, the puzzle image is not what you see on the box!
FOUL PLAY & CABERNET: Read about the mystery fermenting at the Bloom Field winery: The sudden disappearance of Ernie Field, the testimony of Wino Joe and the local sheriff's suspicions.
1000 PIECE PUZZLE: Hours of entertainment! Includes a story booklet.
DIMENSIONS: Completed puzzle measures 23 x 29 inches.
MAKES A GREAT GIFT: Puzzles are a fun activity to do alone or in a group, and make a great gift for all ages at birthdays and holidays!
READ. ASSEMBLE. SOLVE! Each BePuzzled Mystery Jigsaw Puzzle includes a short mystery, and all a puzzler has to do is READ the story, ASSEMBLE the puzzle, and then SOLVE the mystery! Each 1000 piece puzzle creates a 23" x 29" clue-filled image - that does not match the image on the box! Ages 12 and up.
Read All About It on Our Blog
Trending Geek