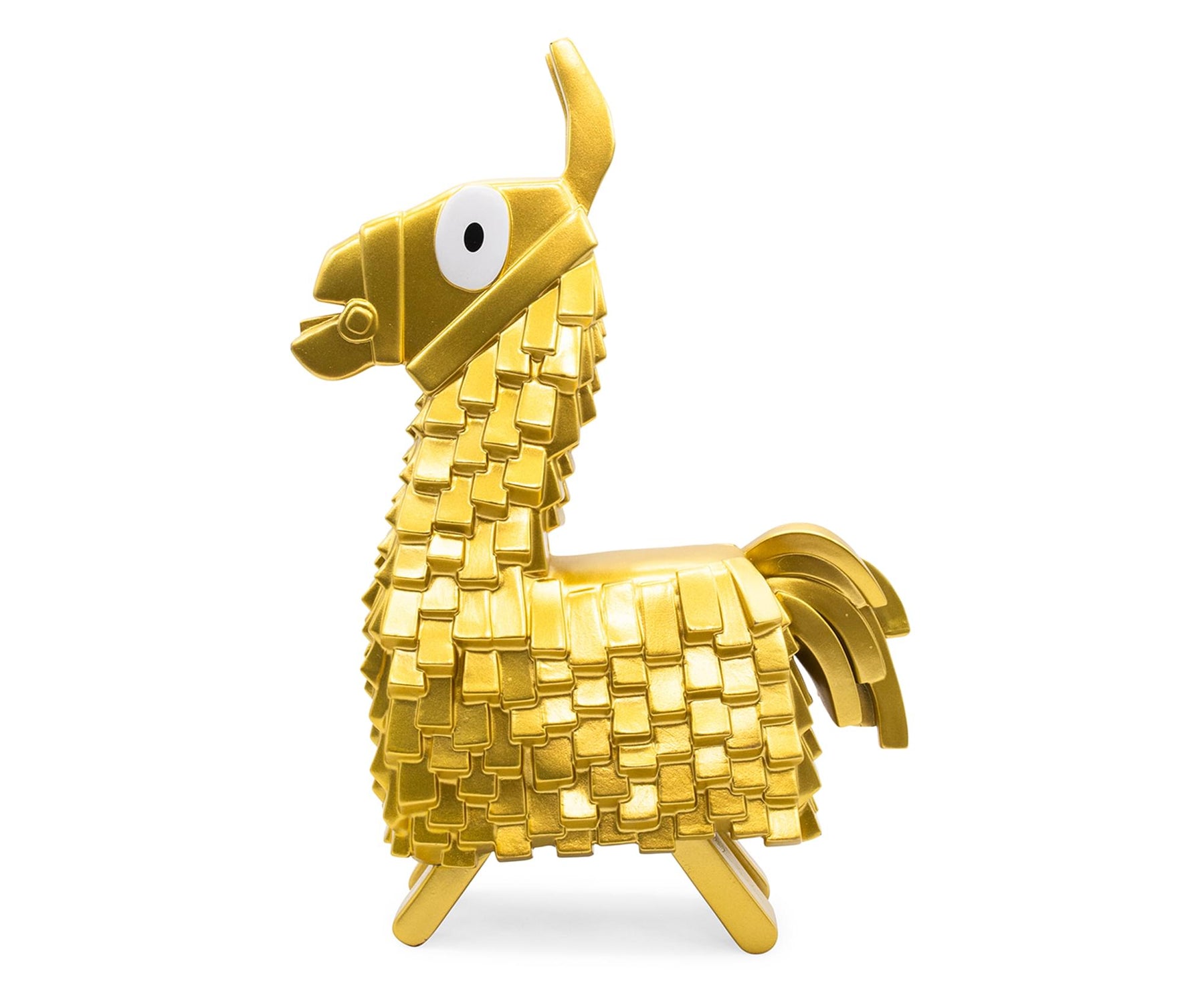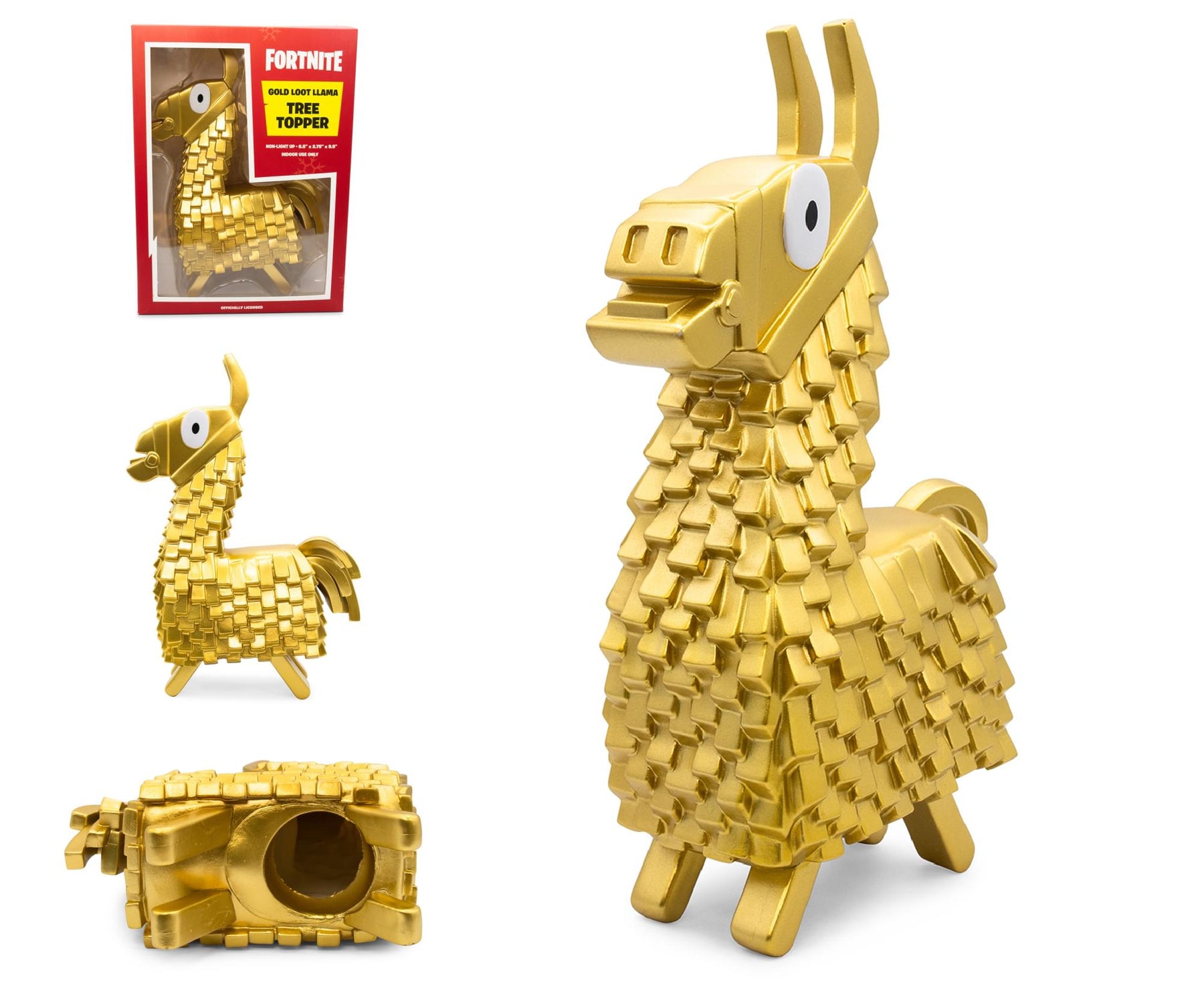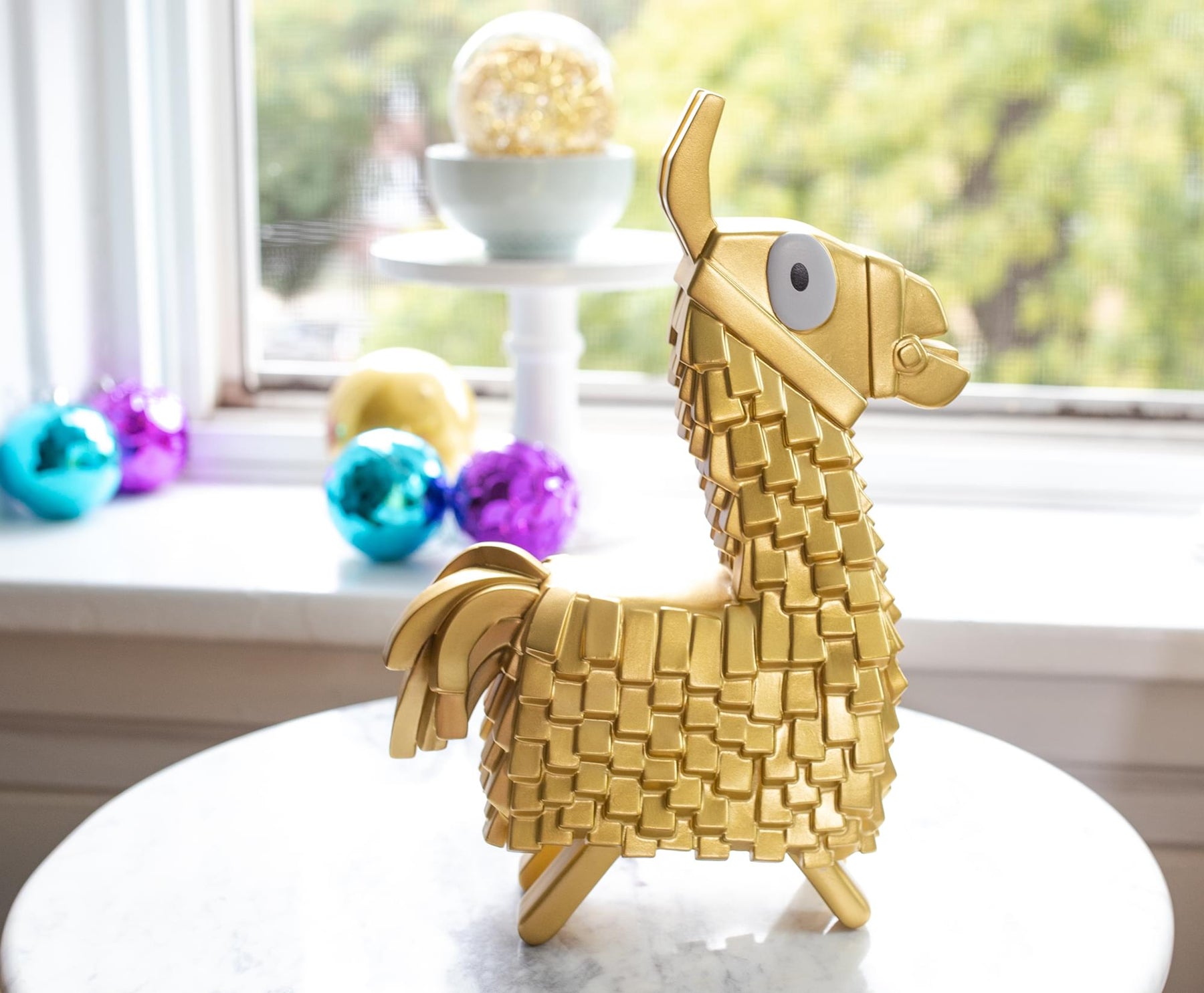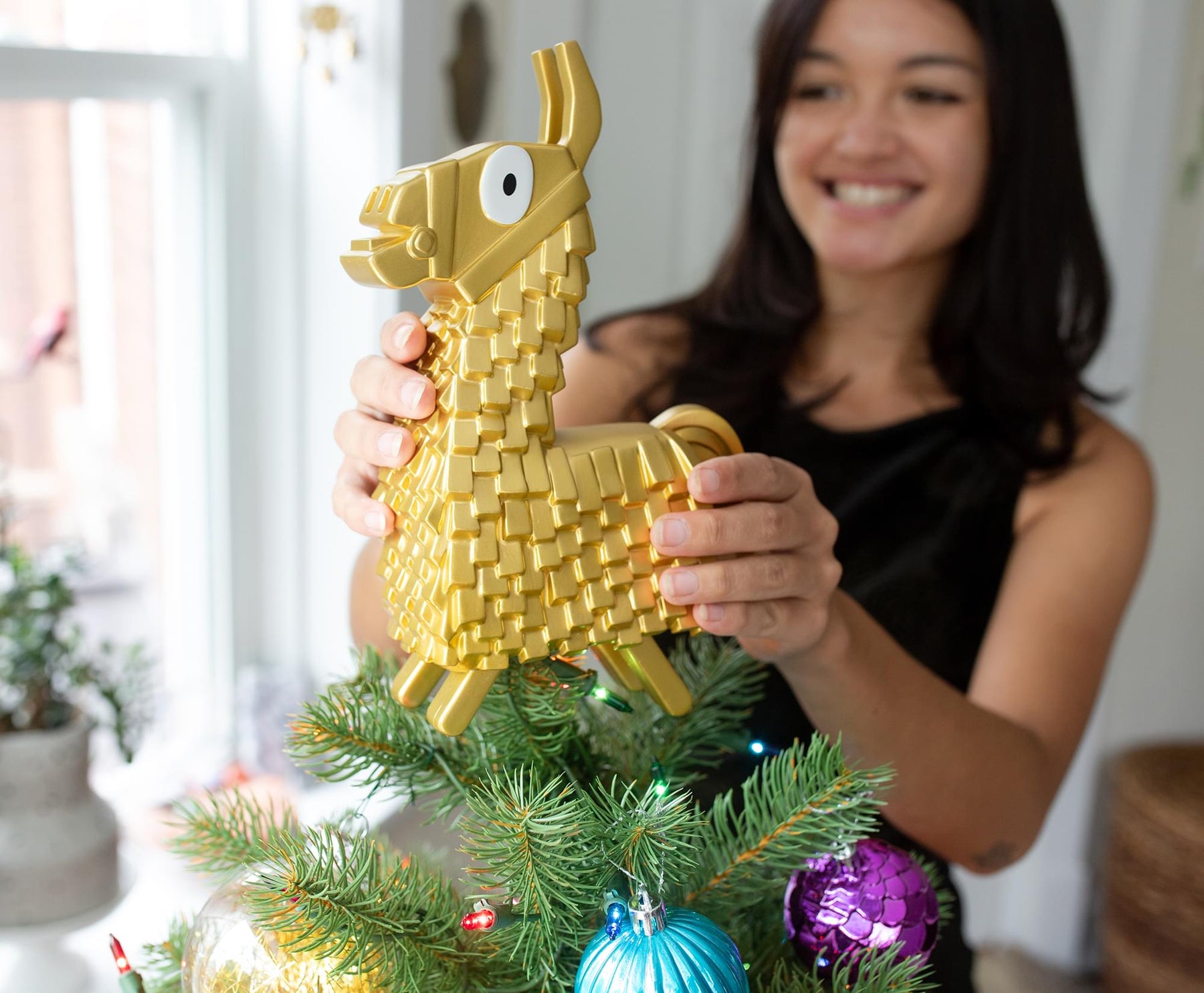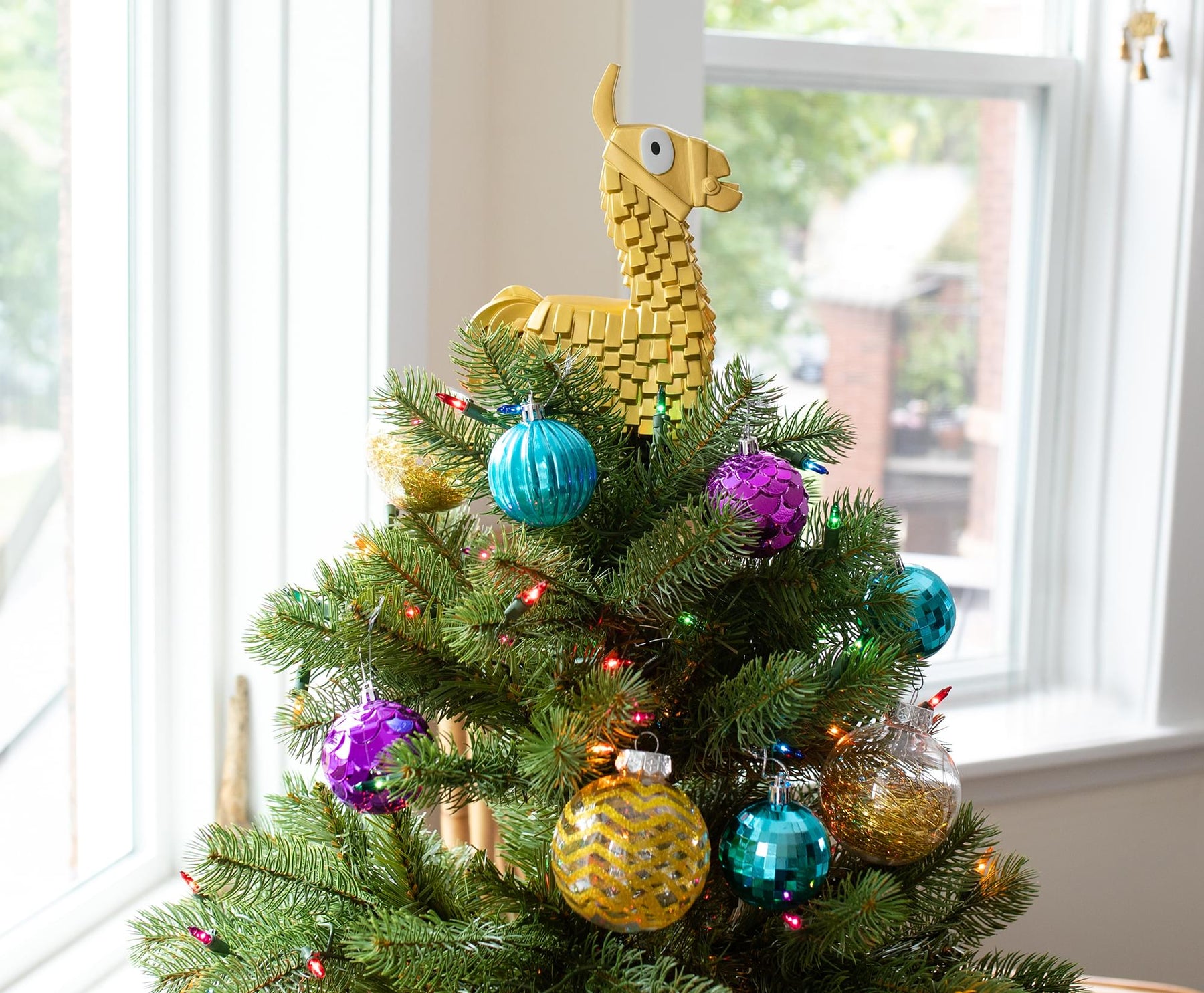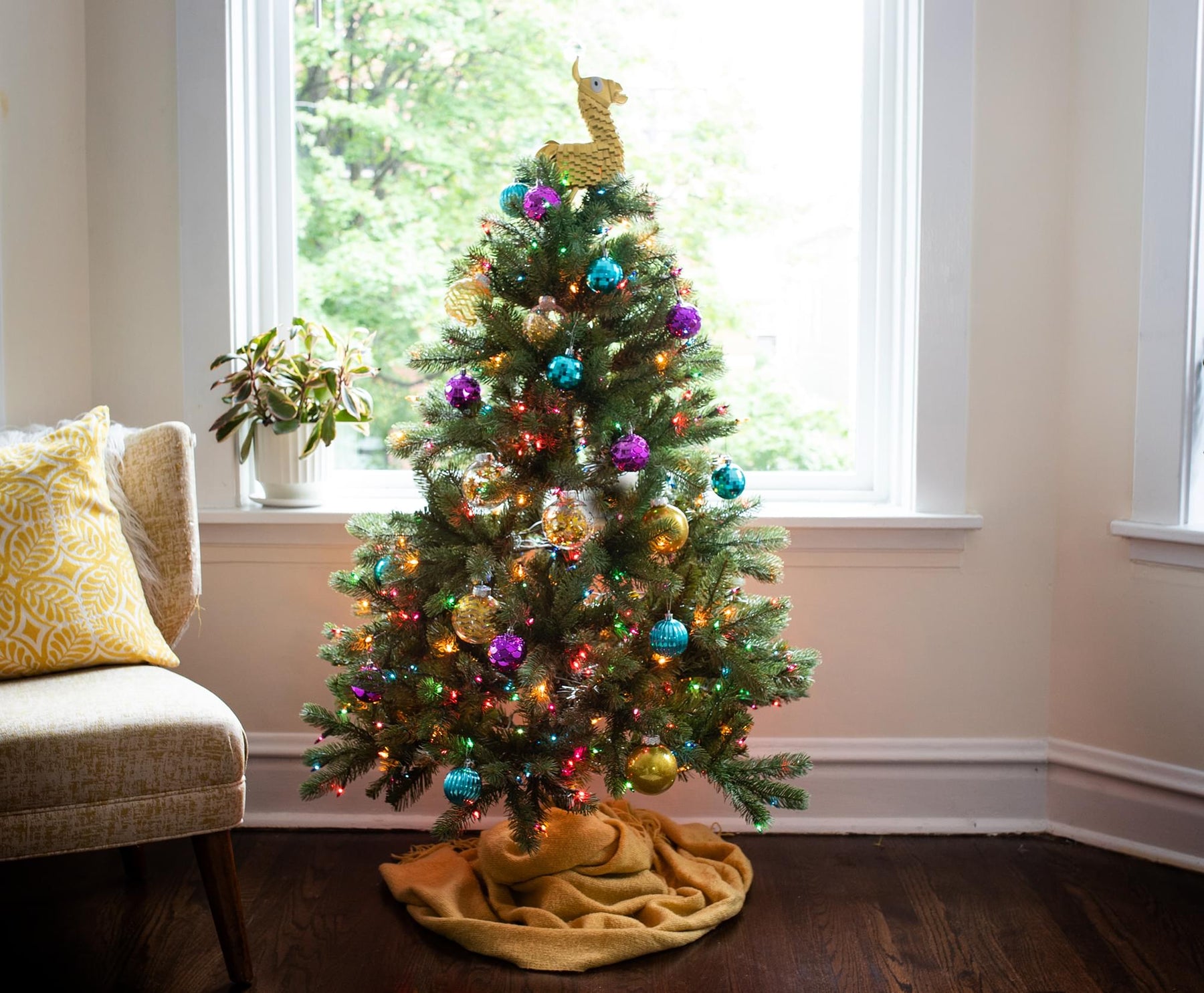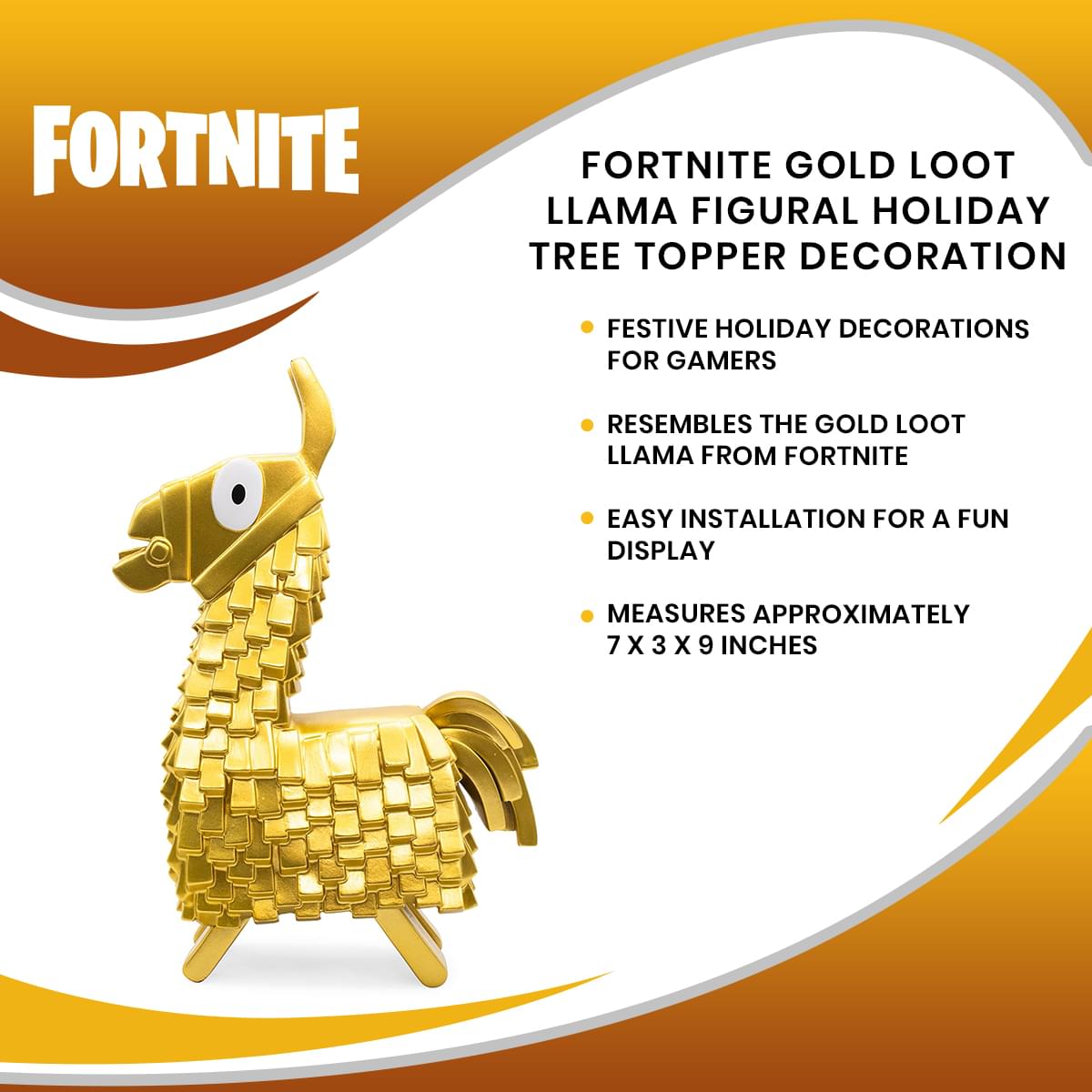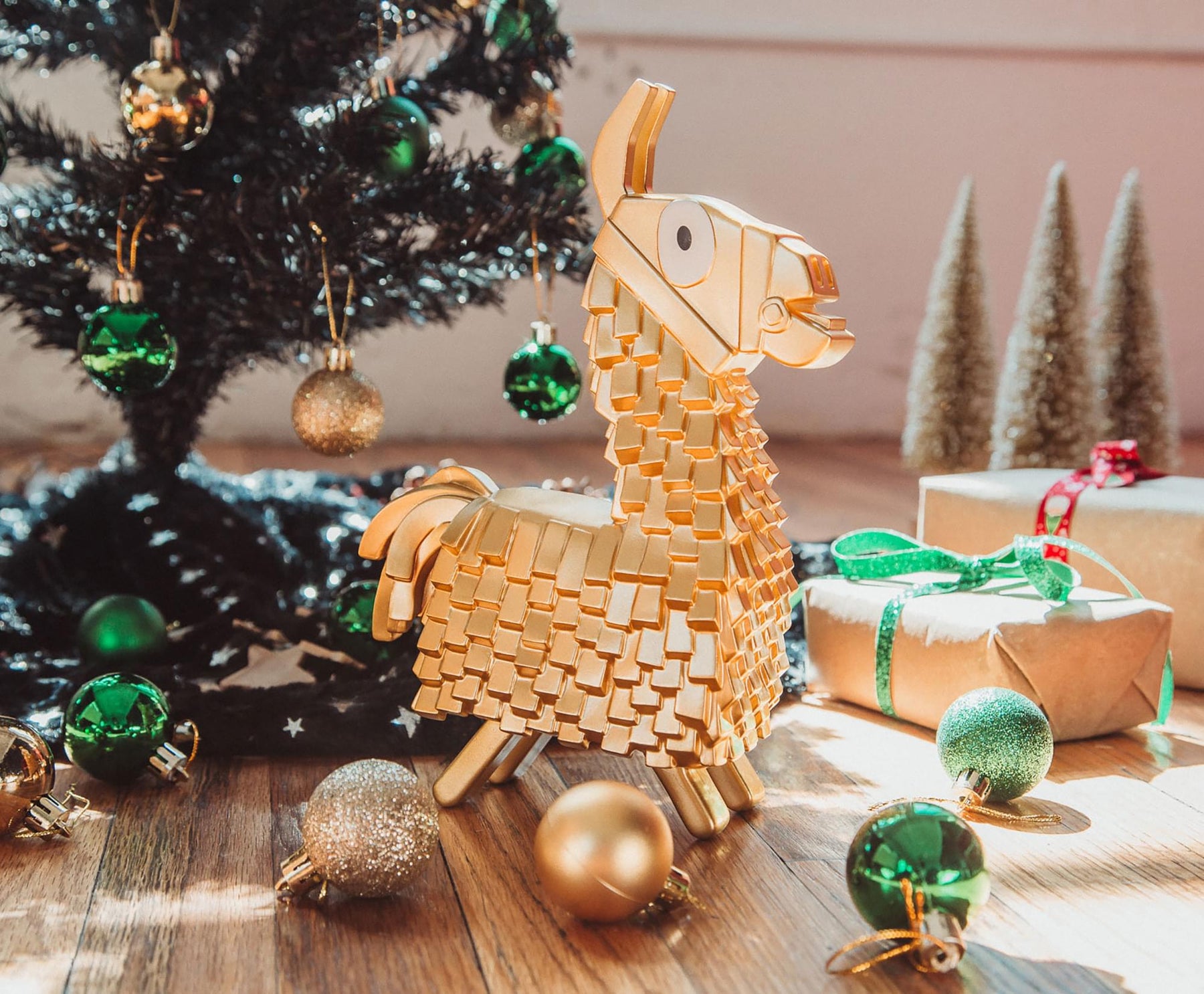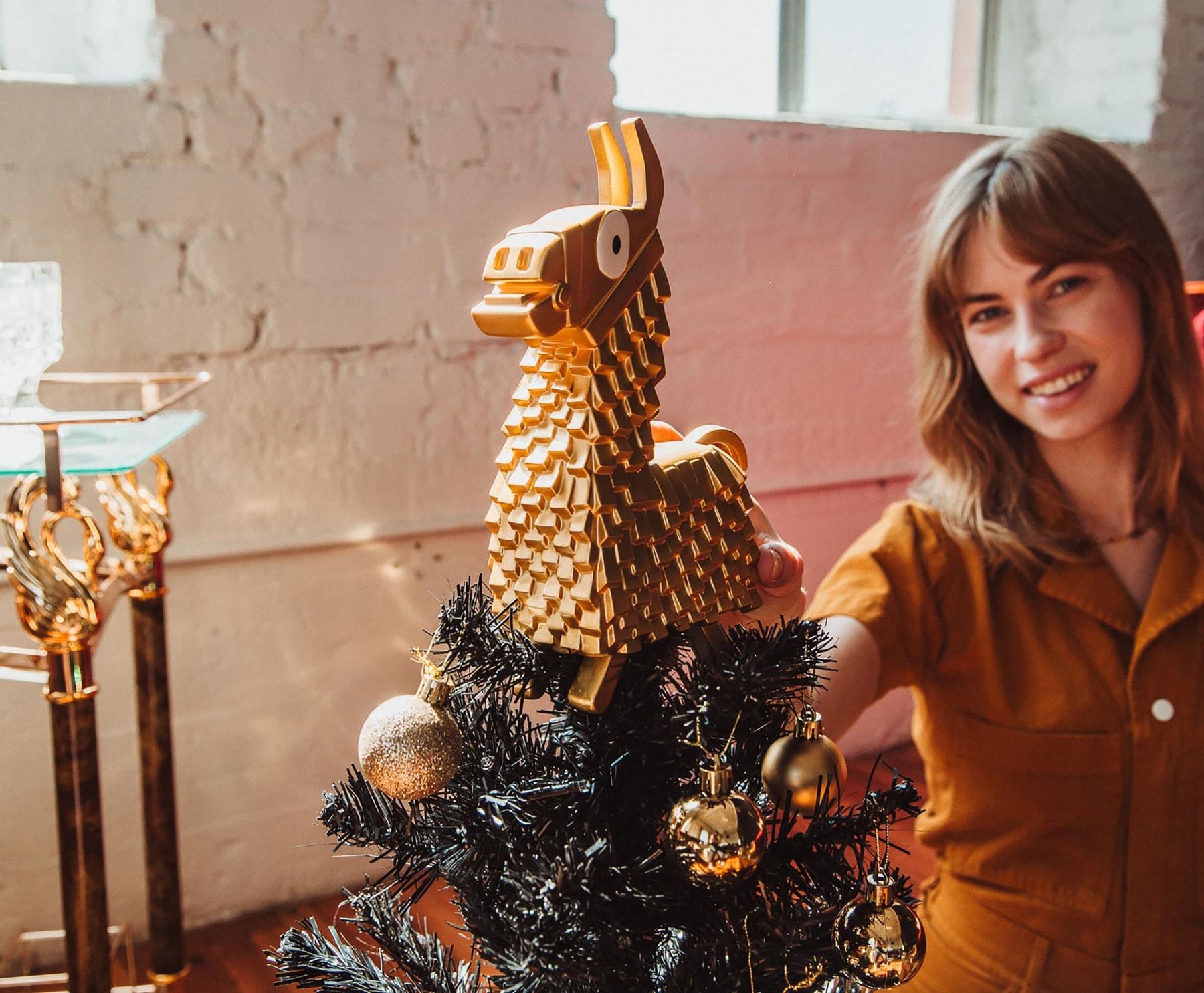 Fortnite Gold Loot Llama Figural Holiday Tree Topper Decoration
Festive Gaming Fun: Brighten up the holidays with this collectible Gold Loot Llama Tree Topper from Fortnite. The most wonderful time of the year just leveled up with your favorite video game.
Holiday Decorations With Style: Golden Christmas ornament features the iconic Loot Llama from the multiplayer video game phenomenon Fortnite. Gamers of all ages will love the classic Supply Llama design.
Made With Fan Appeal: This Loot Llama figural ornament is designed to sit atop your tree, measuring about 7 x 3 x 9 inches. The collectible size is perfect for your office desk, home bookshelf, and more.
Ornaments For Gamers: Bring some Fortnite fun to your festivities with this Christmas tree topper. Easy to display, this eye-catching gold ornament will put the finishing touch on your holiday decor.
Fun Seasonal Gift: Level-up your Christmas with this officially licensed Gold Loot Llama Tree Topper from Fortnite. This figural decoration is the ultimate cheat code for gamers celebrating the holidays.
FESTIVE HOME DECOR FOR GAMERS
'Tis the season for gamers! The holidays never looked brighter with this festive Gold Loot Llama tree topper. From the popular Fortnite video games, this fun holiday collectible is perfect for decorating your Christmas tree and other spaces.
This ornament is detailed to look like the instantly recognizable Gold Loot Llama. Features a premium design and exquisite golden finish. Win any build battle for the best holiday decorations when you have this Fortnite ornament.
FORTNITE HOLIDAY COLLECTION
Looking to obtain some top tier loot? Display the Loot Llama figural tree topper, then wait for presents to appear under the tree on Christmas Day. (Unless your naughty, of course.)
Gamers can upgrade their inventory with this fun and festive decoration. Equip your Christmas tree with a new skin featuring the officially licensed Fortnite Gold Loot Llama Tree Topper.