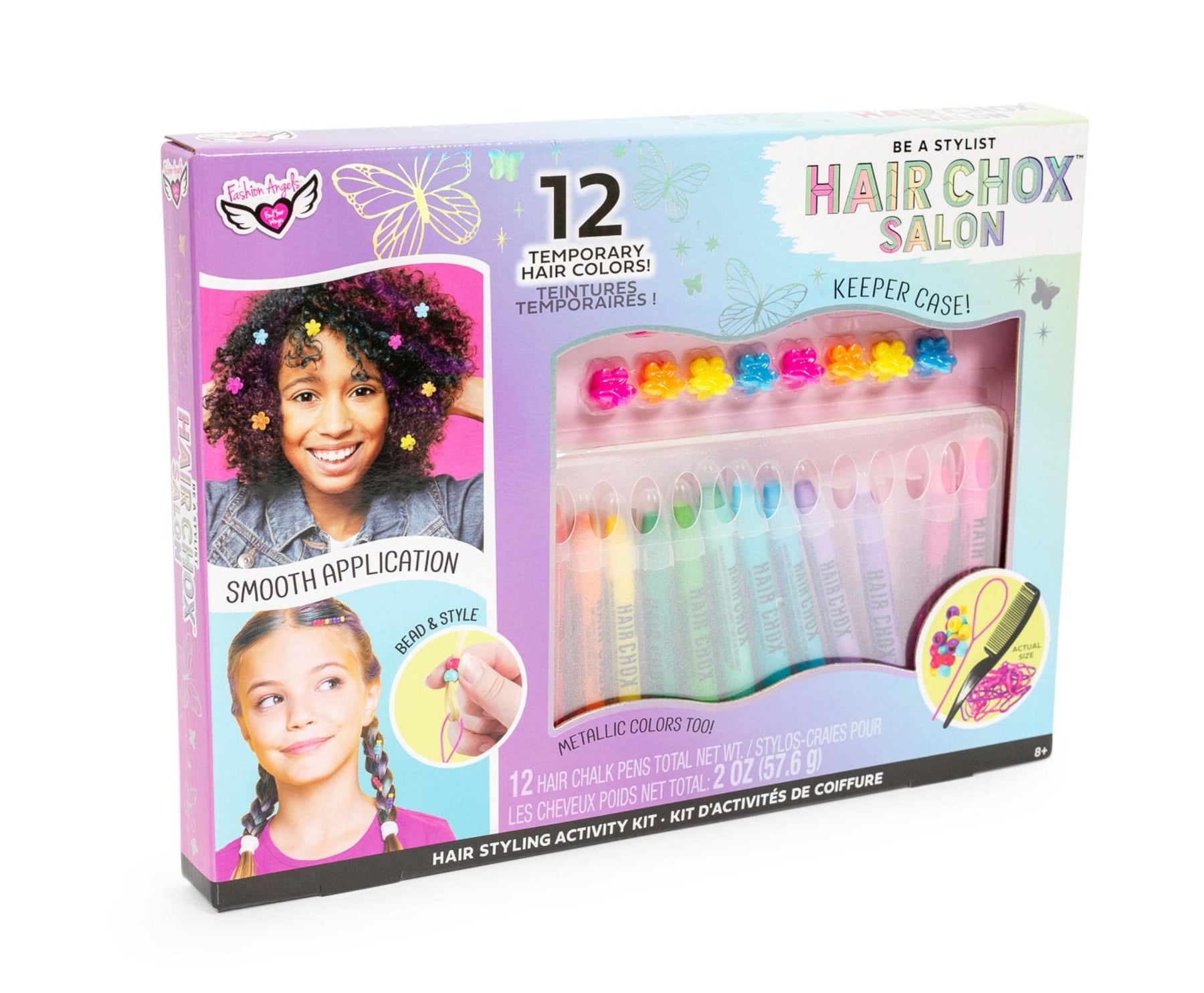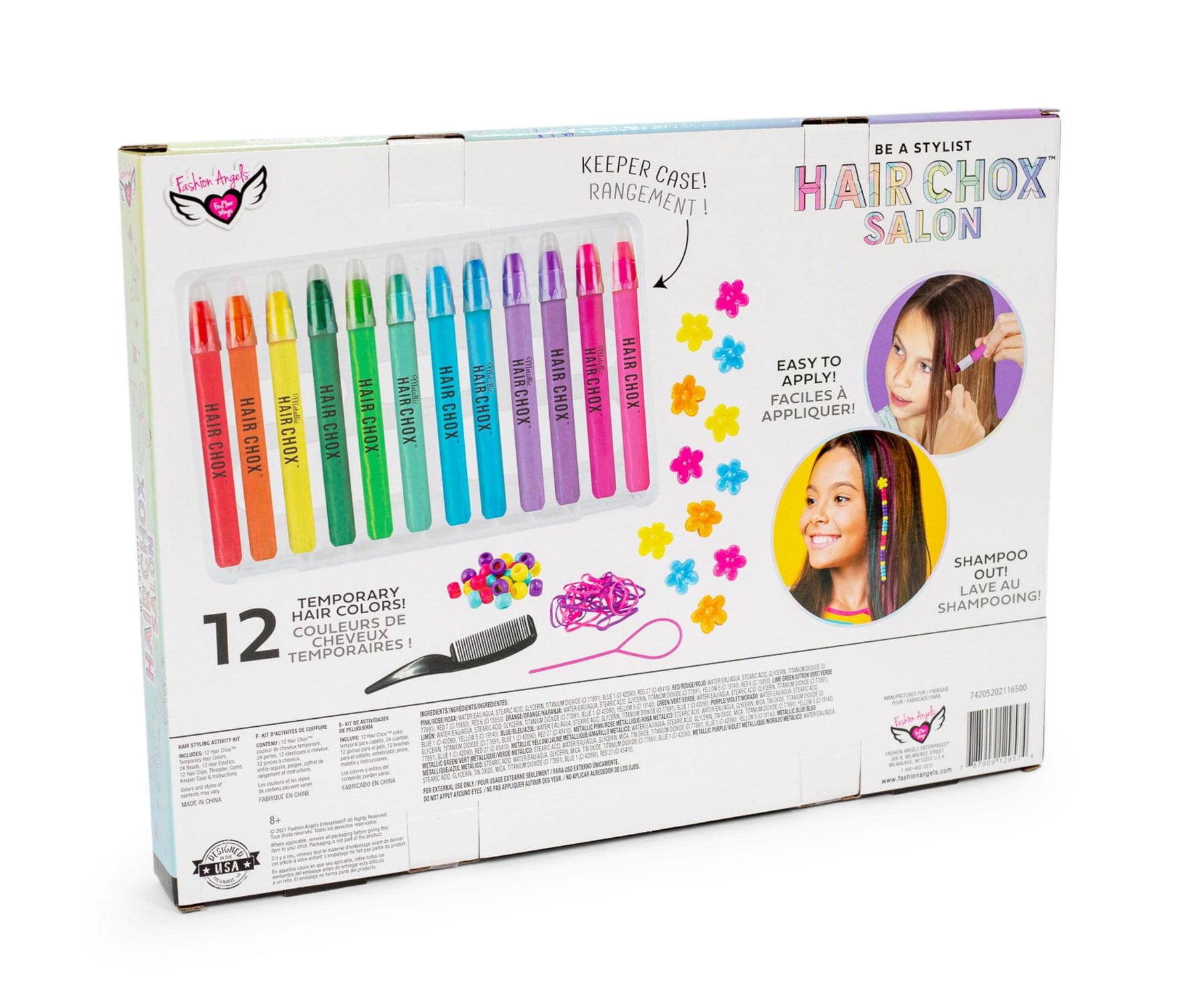 Fashion Angels Be A Stylist Hair Chox Salon Activity Kit
BE A STYLIST: Salon set with 12 colors of hair CHOX including metallic colors with extra sheen.
EASY TO APPLY: Smooth formula applies like a crayon, just rub the chalk onto your hair. To remove - simply wash out with your favorite shampoo.
KIT CONTAINS: 12 temporary, non-toxic, mess free hair CHOX pens, and 12 colorful daisy clips, 24 roller beads, hair threader, 12 elastic bands and full instructions.
GREAT GIFT IDEA: Makes a wonderful gift for birthdays, holidays or just to make someone's day!
Accent and highlight your look with 12 colorful daisy clips and a collection of roller beads, a hair beading tool hair, elastic bands, and the cutest miniature comb to help you create endless hairstyles for yourself, your family & friends! Hair CHOX adds fashionable, temporary, hair color where you want it and when you want it because this kit comes with a keeper case so you can take your hairstyling tools wherever you go. Produced by Fashion Angels.