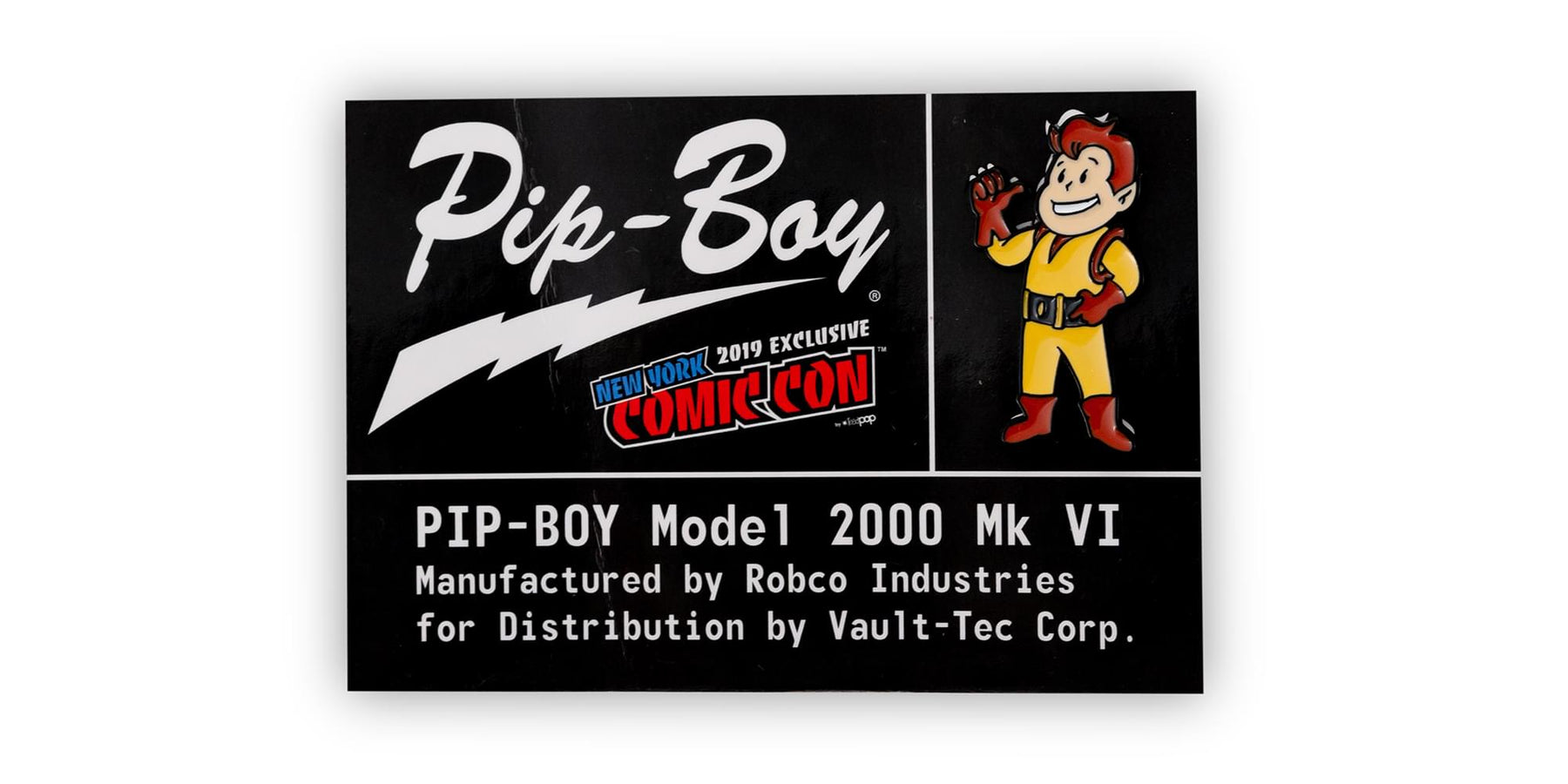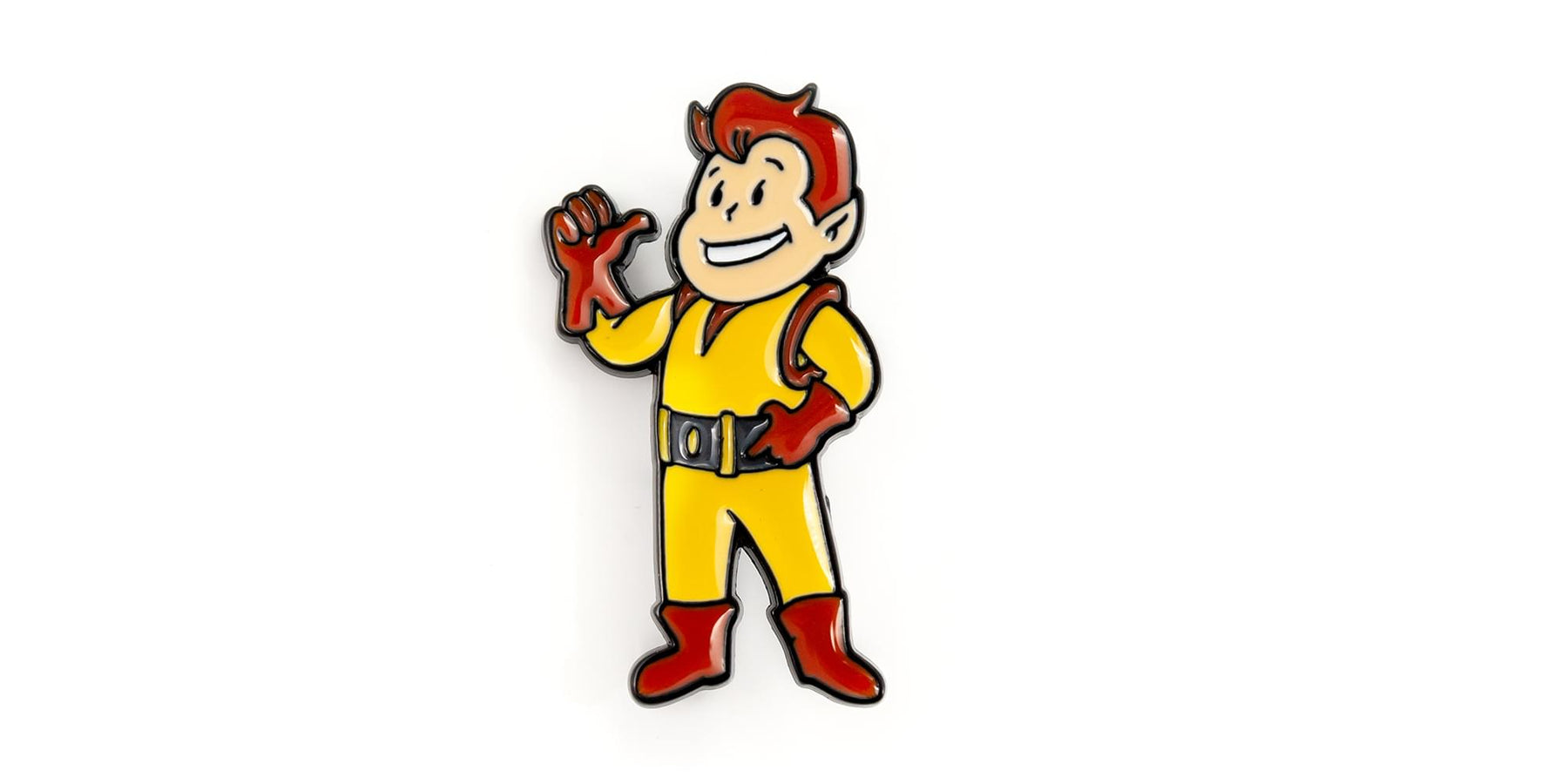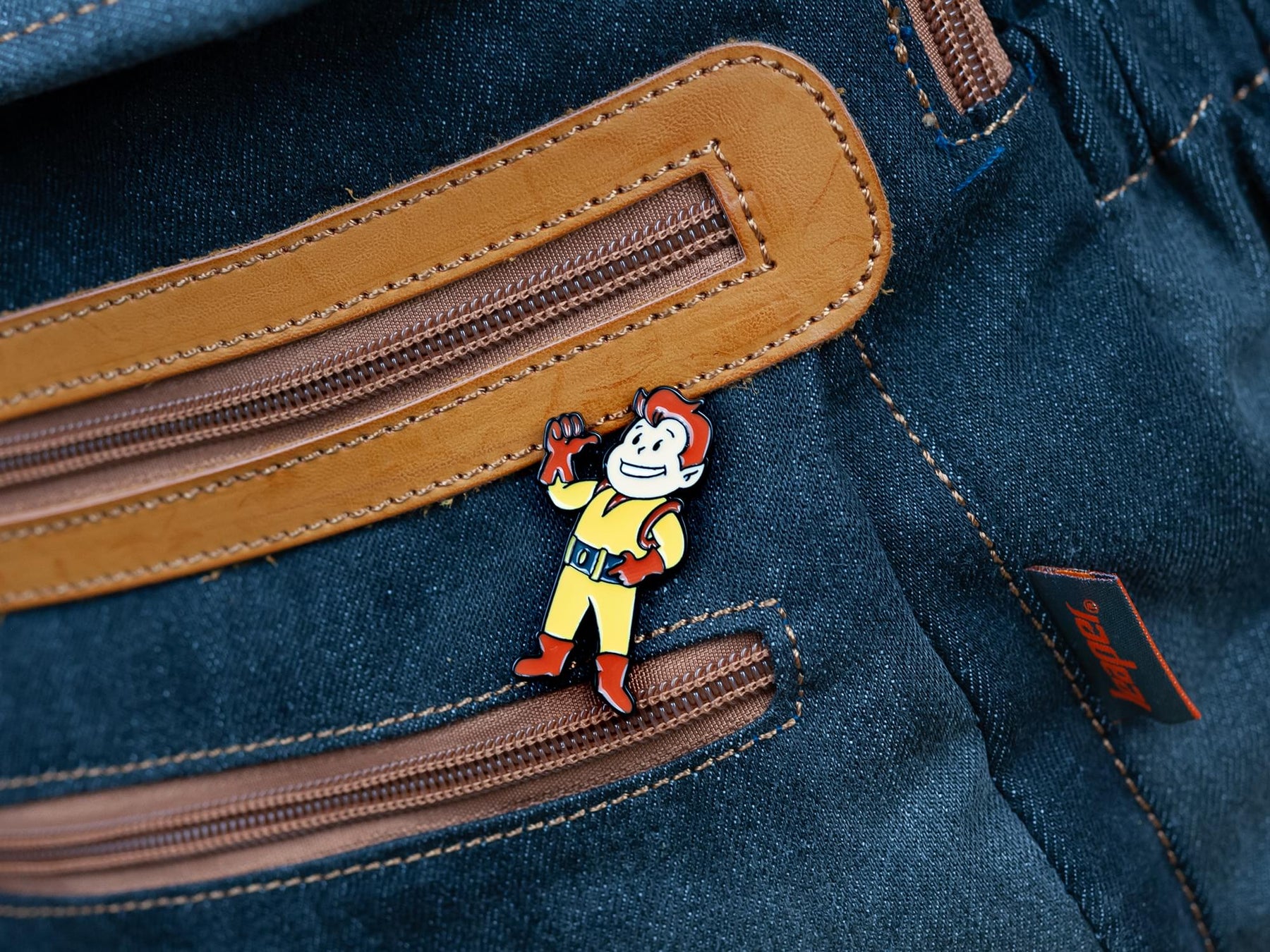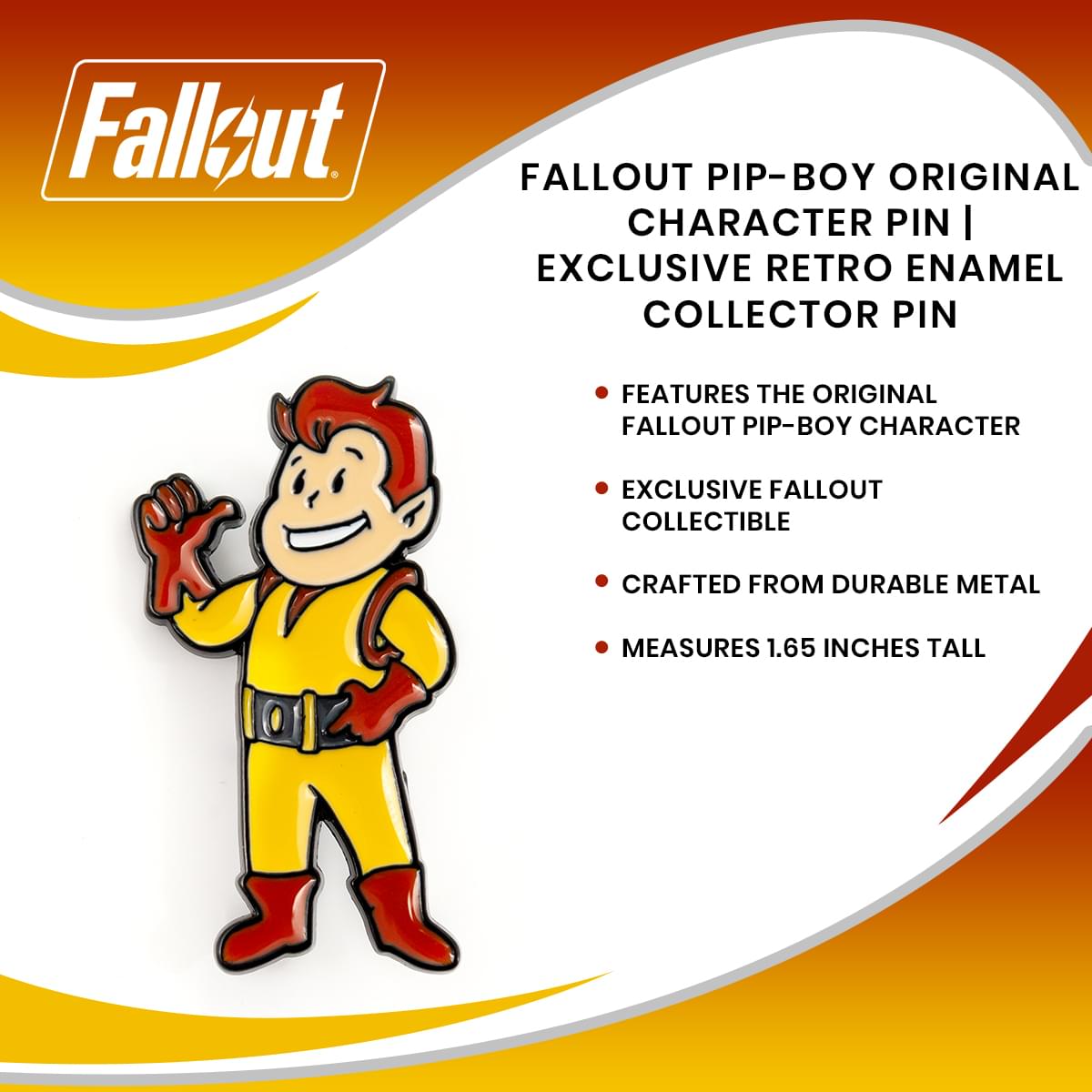 Fallout Pip-Boy Original Character Pin | Exclusive Retro Enamel Collector Pin
TRAVERSE THE WASTELANDS WITH THE ORIGINAL PIP-BOY MASCOT: Featured in the early installments of the Fallout series, each Pip-Boy was fastened with a logo. On that logo was this Pip-Boy character! Collect a piece of original Fallout lore!
RARE FALLOUT COLLECTIBLE: As the Fallout franchise expands, the original Pip-Boy become increasingly rare! It's time to spruce up your collection of Fallout knowledge and treasures by adding the original Pip-Boy to your collections!
POST-WAR DURABILITY: Crafted from solid quality metal and finished with a lustrous enamel coat, this Fallout pin is built to last in your collections for many years to come. Measuring 1.65 inches, you can fasten this small pin to your clothing and hit the wastelands!
A GREAT CALLBACK FOR ORIGINAL FALLOUT FANS: Since its inception, this original Pip-Boy mascot has been an elusive treasure to original players. Now making a comeback on the Pip-Boy 2000 Mk VI, this Pip-Boy mascot can be treasured once again by fans!
OFFICIAL FALLOUT COLLECTIBLE PIN: When it comes to wandering the wastelands of Fallout, players will often find themselves amassing mountains of items. This Fallout collectible is more than a random item, it's an officially licensed piece of Fallout merchandise perfect for your collection!
TAKE A NOSTALGIC TRIP THROUGH THE WASTELANDS OF FALLOUT
The Pip-Boy is a life-saving tool used by surviving vault dwellers in the Fallout franchise. With the Pip-Boy, players can see at a glance what their vital statistics are, what their inventory is, a mini-map of the area, and so much more! The original Pip-Boy found in the early Fallout out games featured a character in its logo. This character was used to represent and symbolize the Pip-Boy. Since those early days, this beloved Fallout character has fallen to the wayside and has been overshadowed by the Vault Boy, Fallout's iconic character mascot. Now making a comeback in this retro style enamel pin, players can once again claim the Pip-Boy character for their own!
TAKE YOUR PIP-BOY WITH YOU EVERYWHERE
Making his return in popular Fallout 76 collectibles, Pip-Boy is now featured on the Pip-Boy Model 2000 Mk VI! You can claim this version of Pip-Boy in the form of this collectible enamel pin. Originally released at the New York Comic-Con of 2019, this exclusive pin is an essential piece to any die-hard collection of Fallout treasures! Enhance your collections with this unique and rare pin today!
Read All About It on Our Blog
Trending Geek