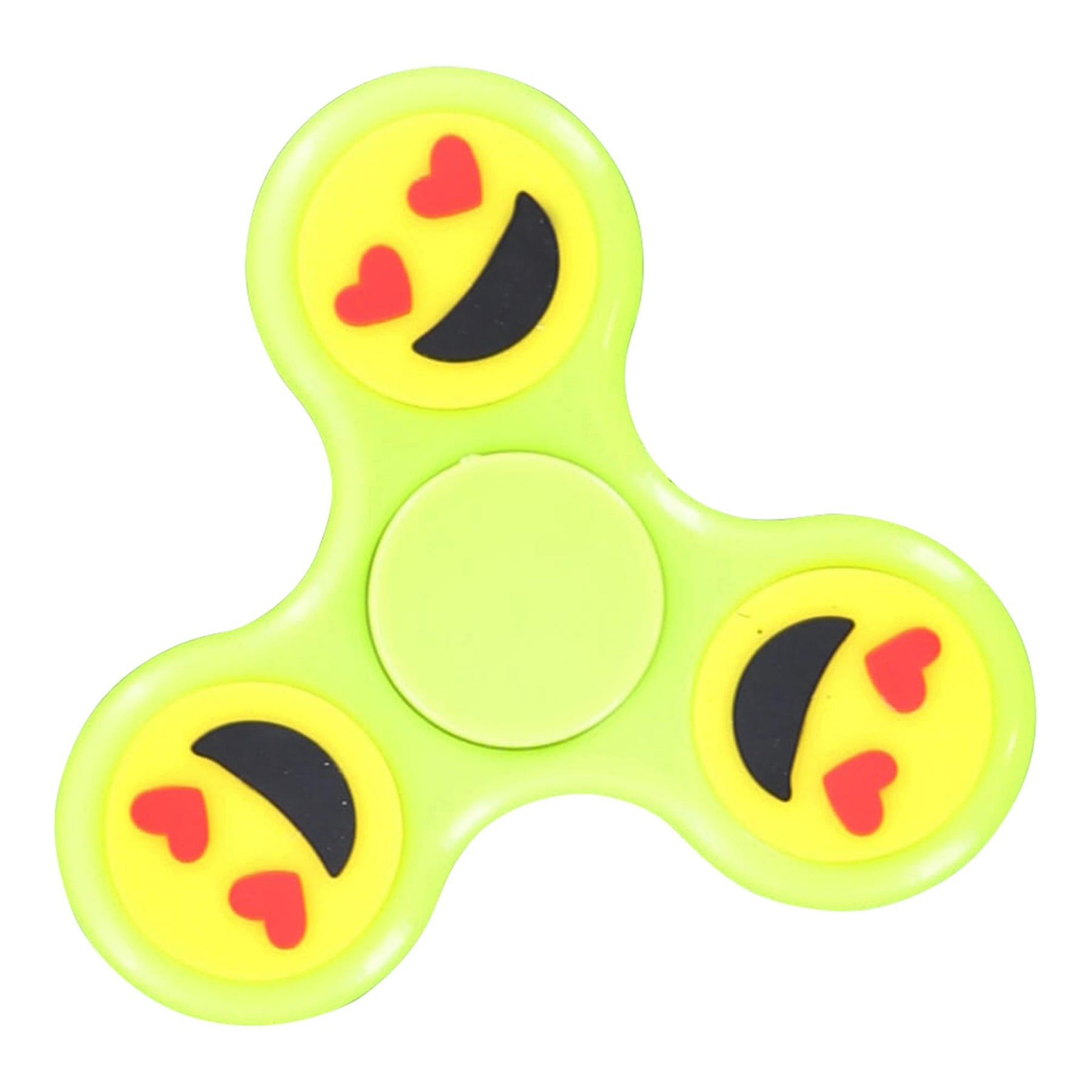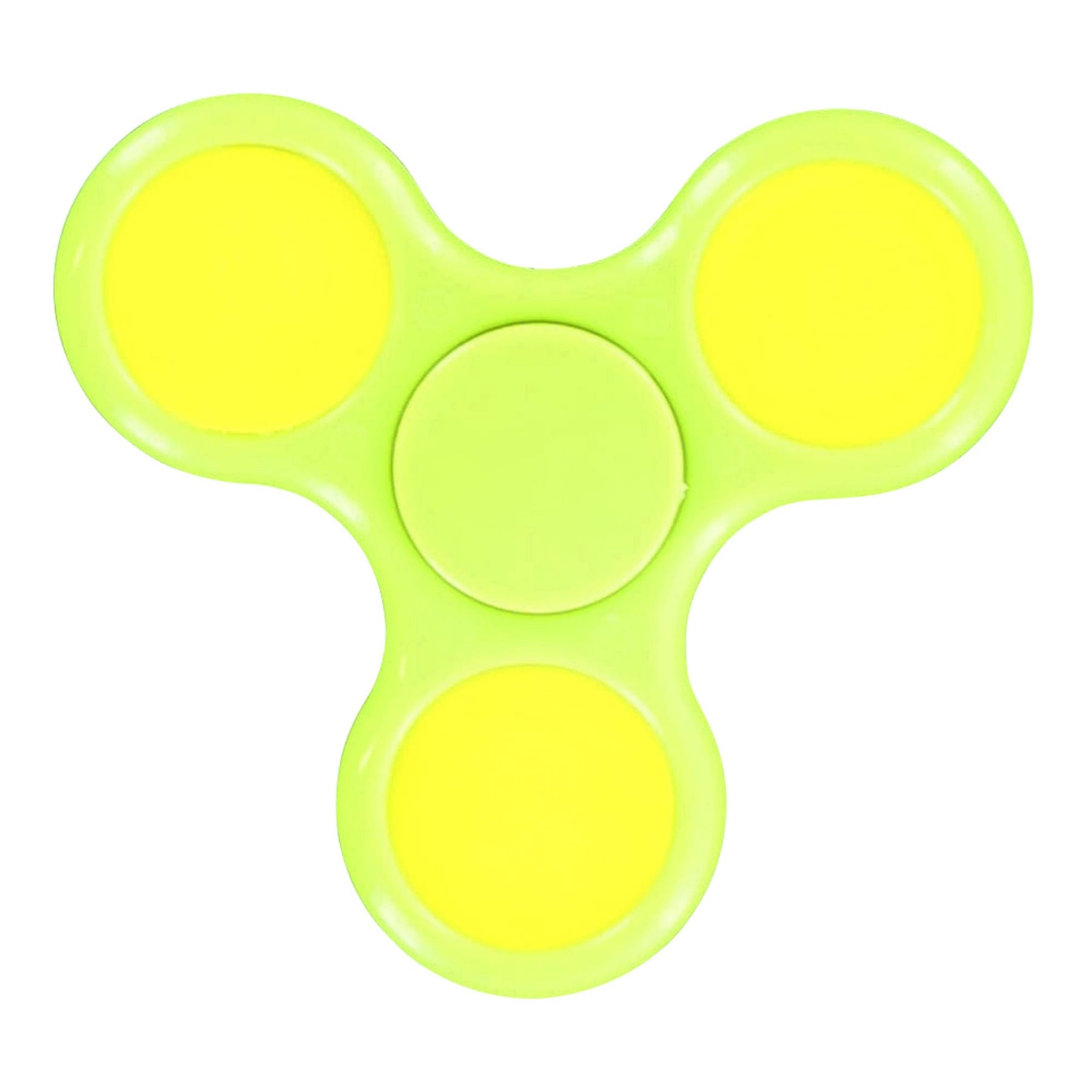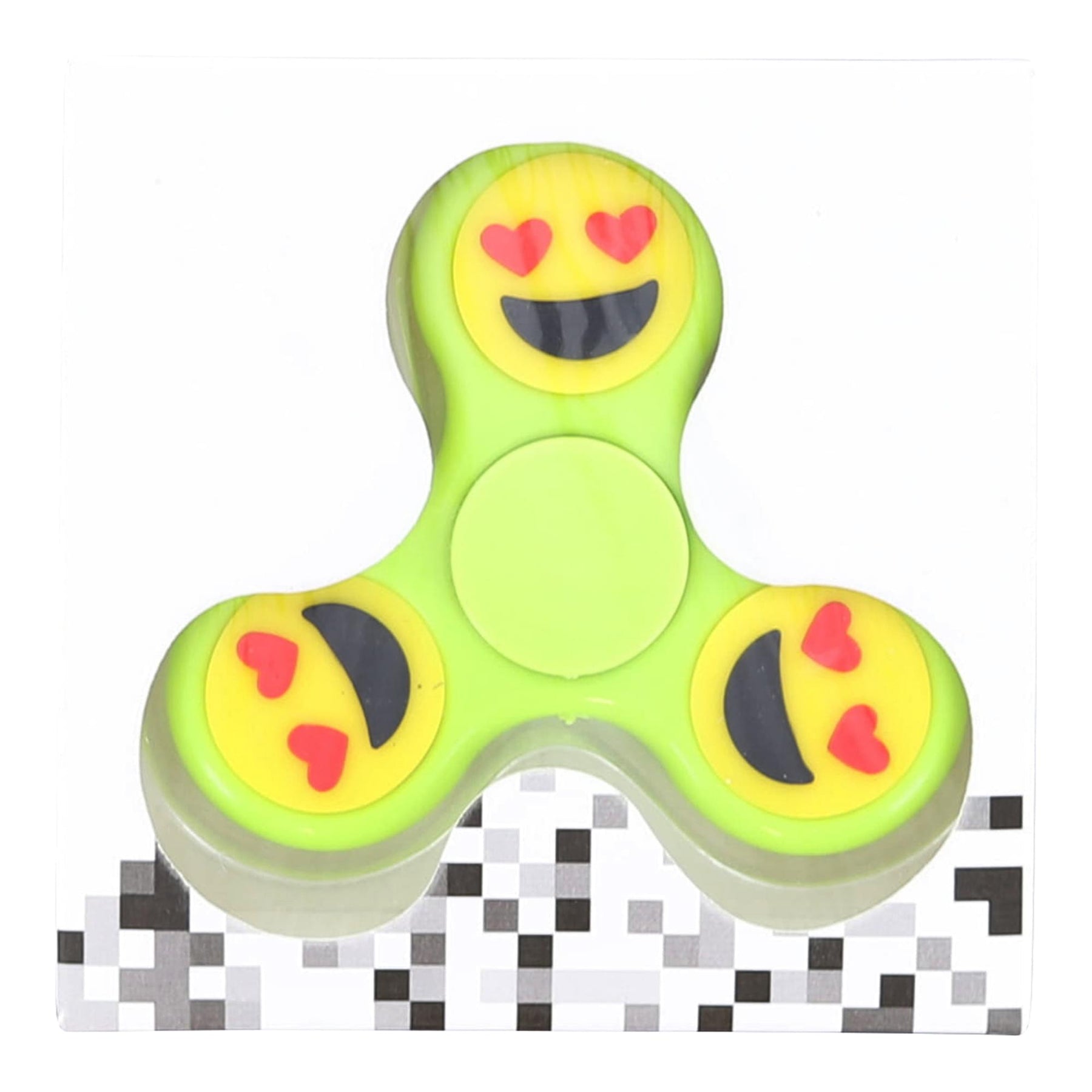 Emoji Solid Color Fidget Spinner | Green with Love Eyes
SPIN PLAYTIME: This spinning fidget toy will keep you engaged through fun sensory interaction, providing endless play and amusement.
RELIEVES STRESS AND ANXIETY: Great for keeping fidgety fingers busy, this handy sensory toy will help you relax while staving off chronic boredom. Designed to maximize your fun and reduce your stress.
MADE FOR EVERYDAY PLAY: This fidget spinner has an ABS plastic frame. The rotating mechanism provides a mesmerizing effect of awesome spinning action.
FUN FOR ALL AGES: Restless hands won't be able to get enough of this classic fidget spinner. Engages your different senses through hands-on play, including sight, sound, and touch.
CREATIVE AND SAFE PLAY: Make learning fun with this fidget toy. Targets a variety of cognitive functions, including visual stimulation for color recognition and tactile stimulation for hand-eye coordination.
FUN PLAYTIME FOR FIDGETY FINGERS This classic fidget toy will keep you mesmerized for hours with its hypnotic spinning action! This fun fidget toy will keep boredom from settling in through hyperactive movement. With a little practice, expert "spinners" can even play with this fidget toy one-handed. ENTERTAINING SENSORY TOYS WITH EDUCATIONAL BENEFITS Whether you're feeling restless or trying to curb bad habits, this handheld game is a great option that offers a discreet solution. The smooth surface and rounded edges are designed to ensure safe usage. Mundane chores, tasks, and routines just got a whole lot more exciting with this fidget spinner in hand.
Read All About It on Our Blog
Trending Geek