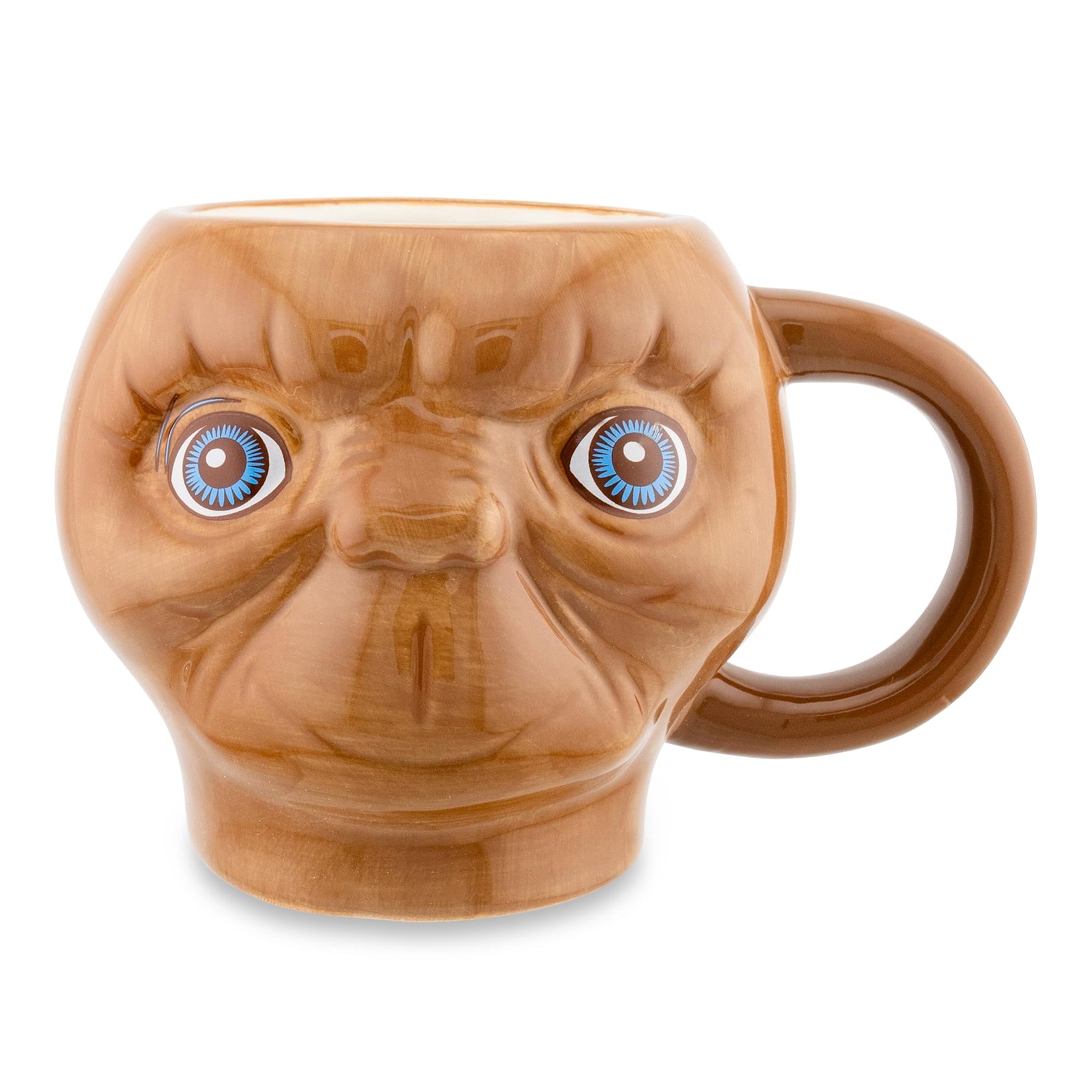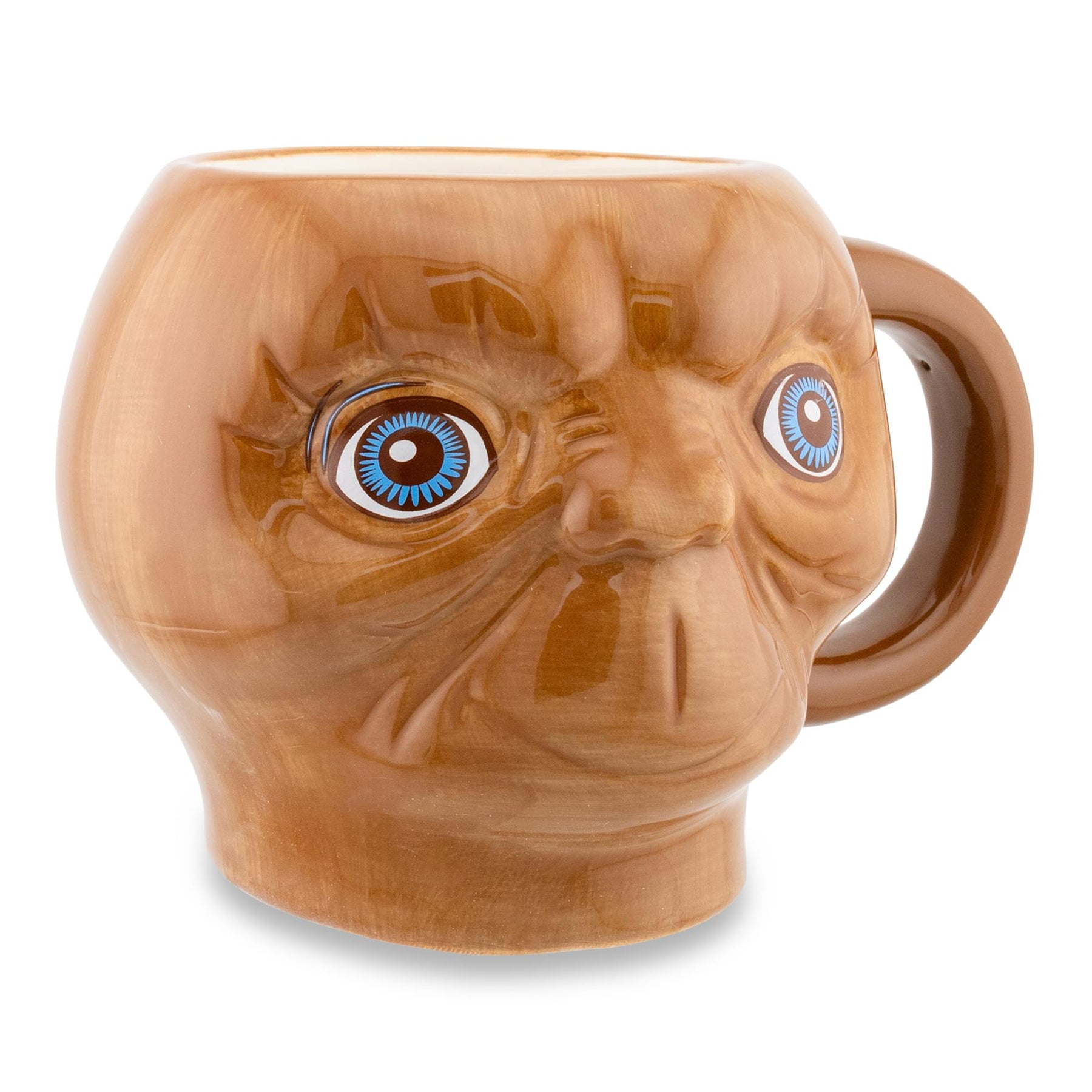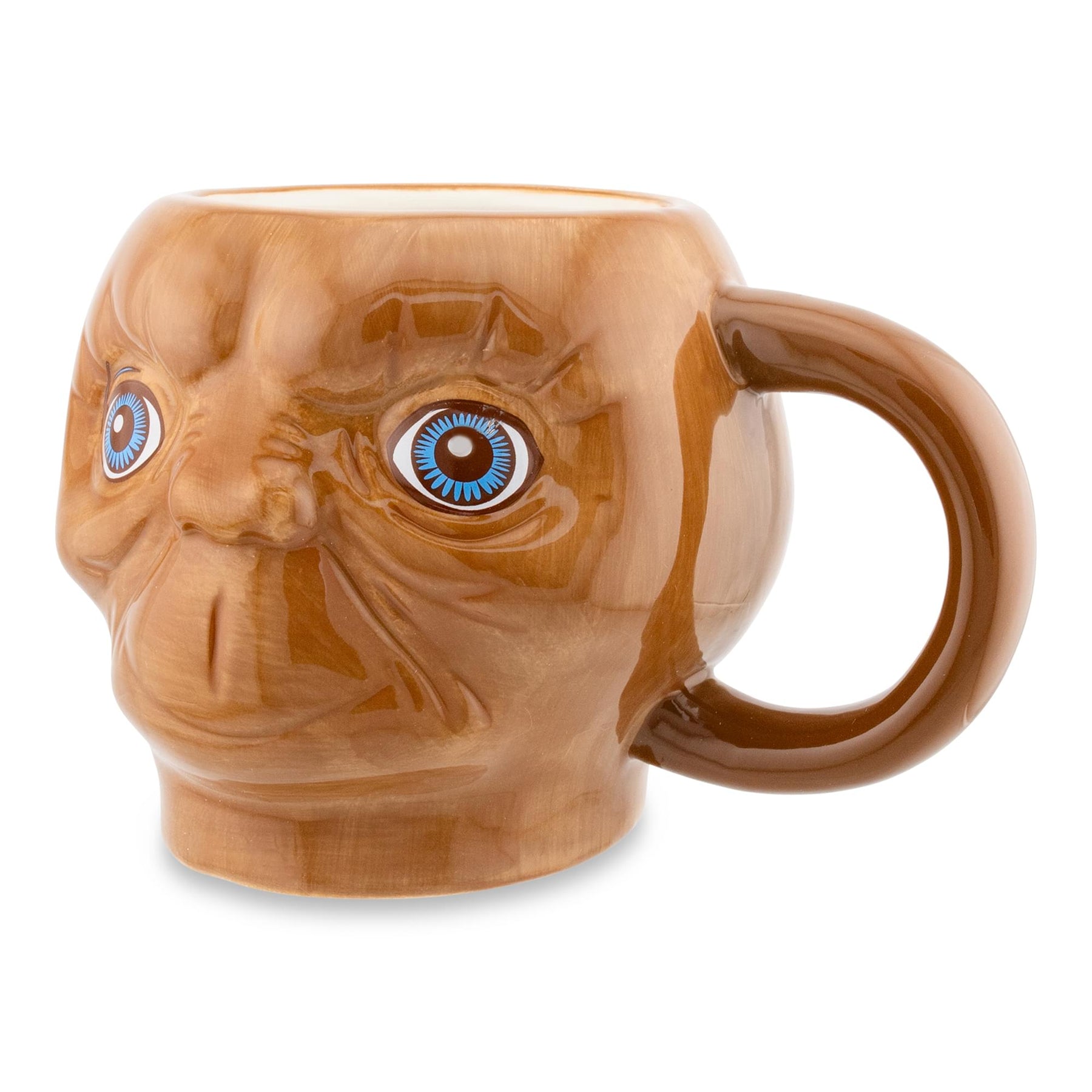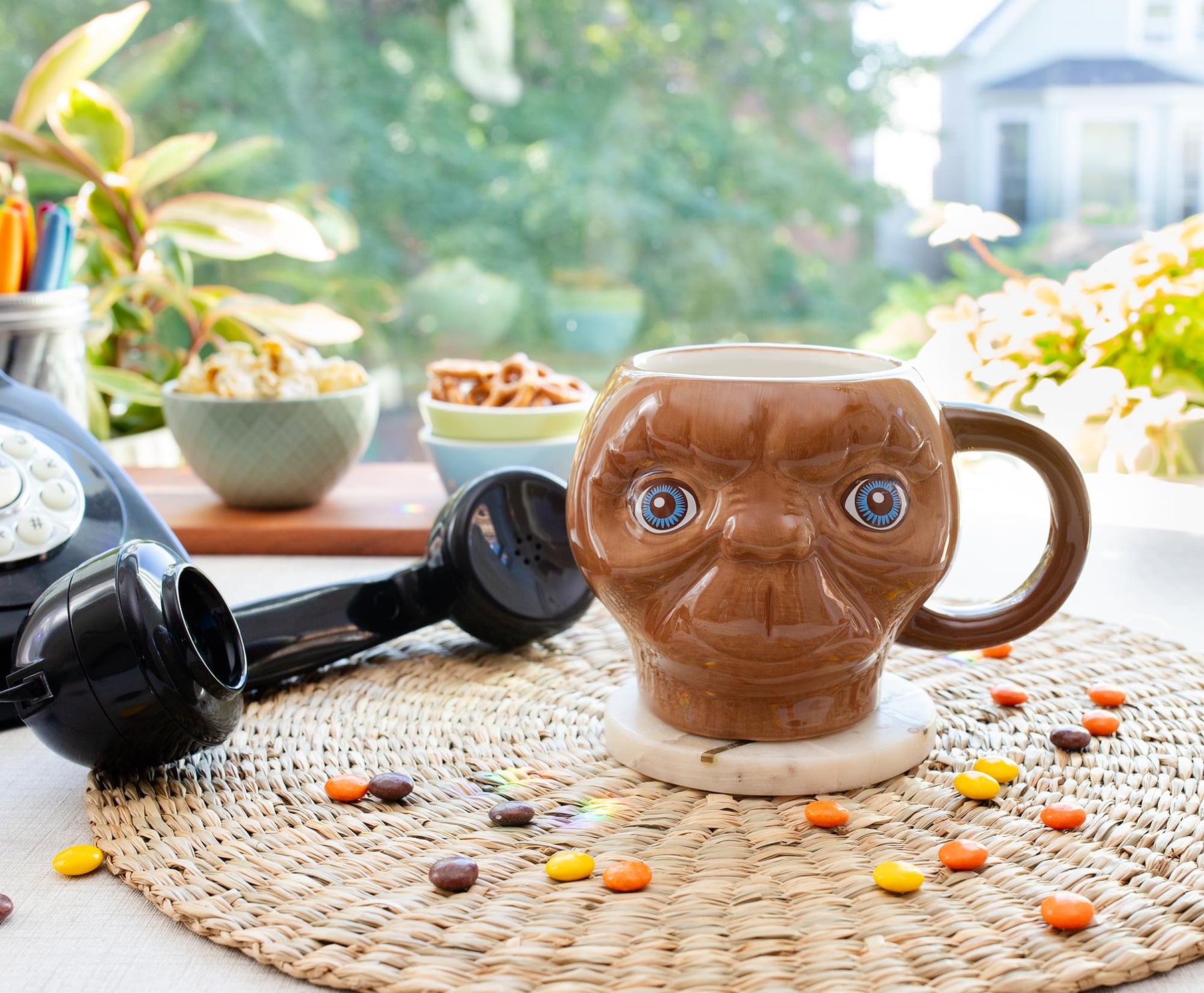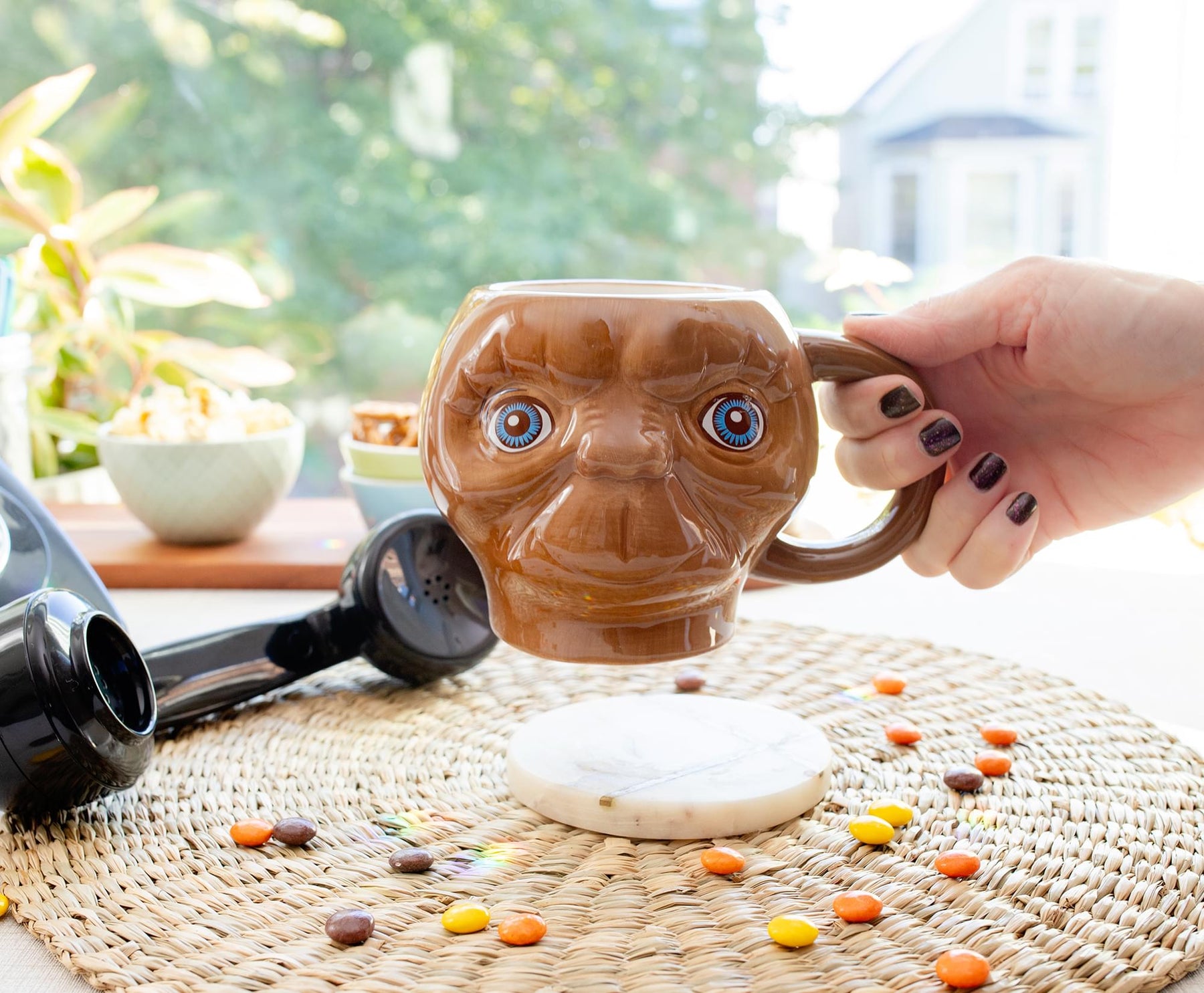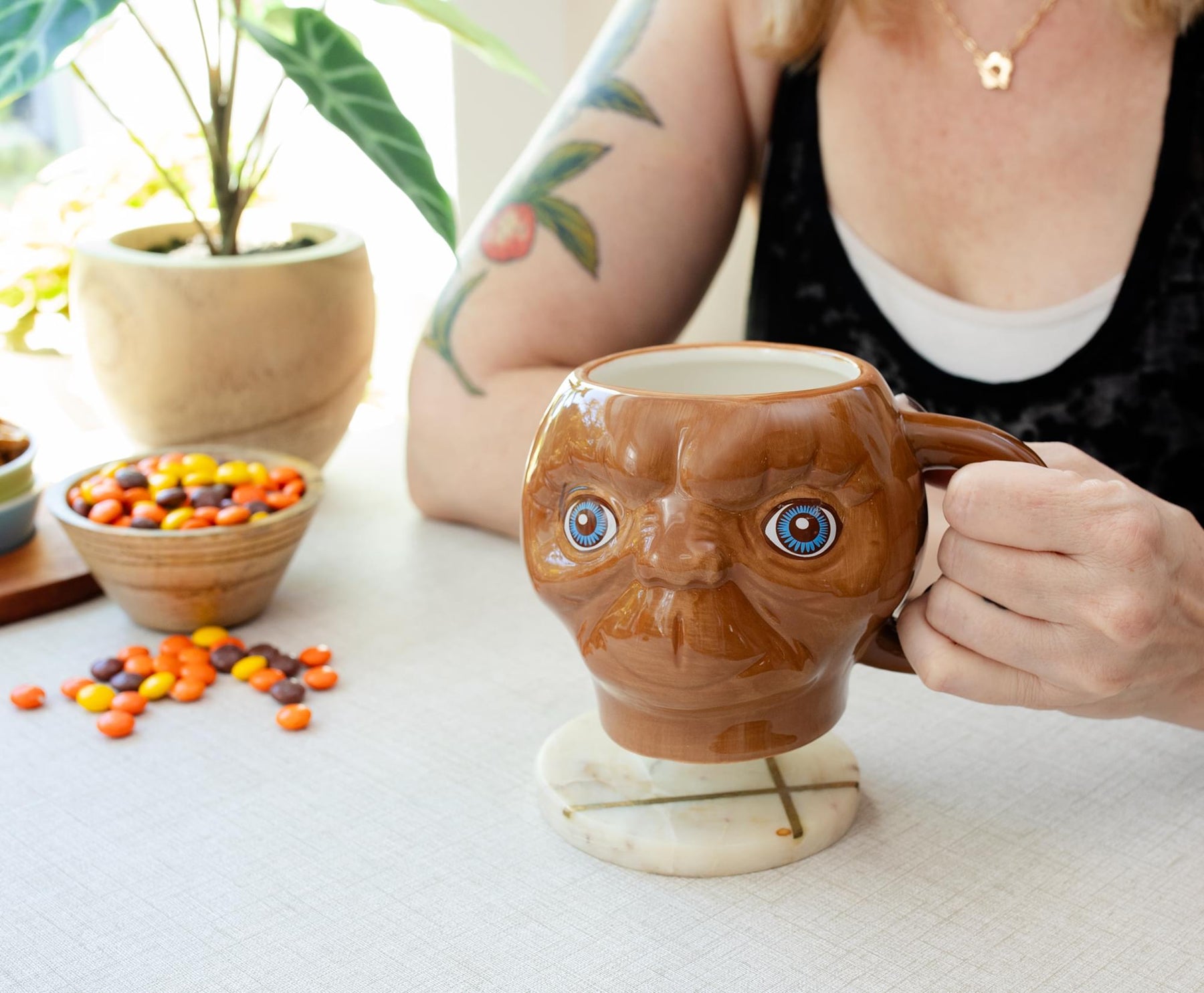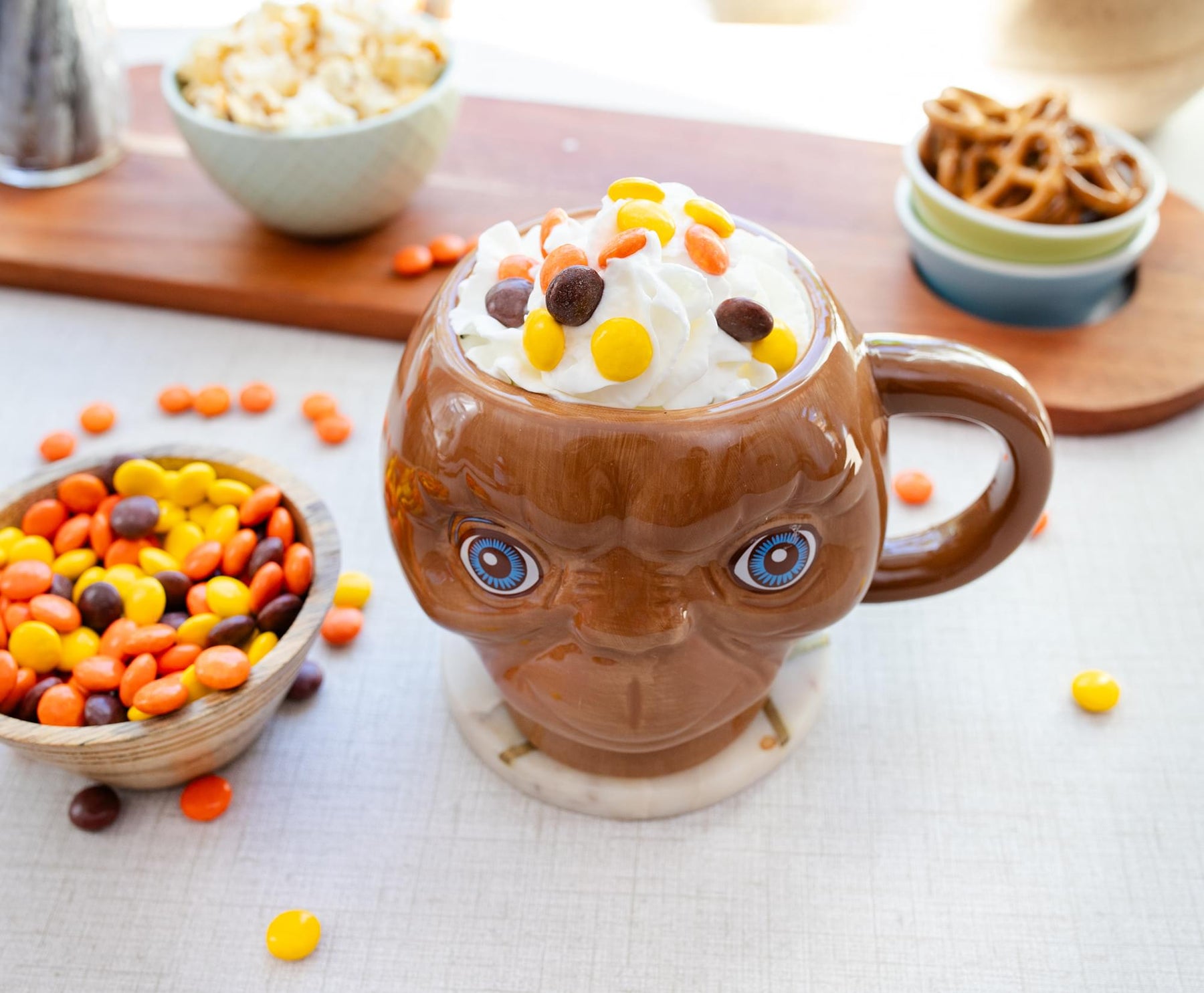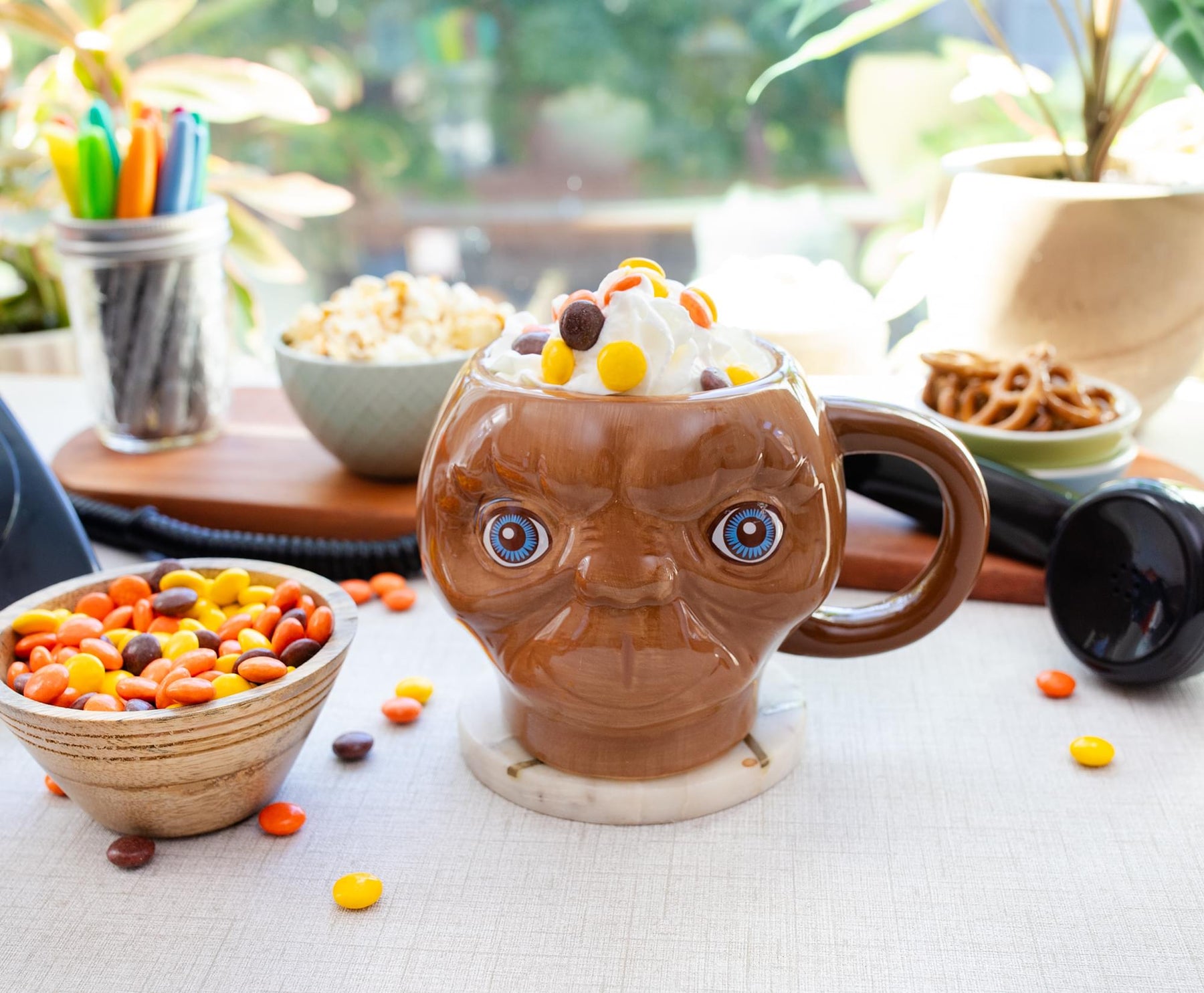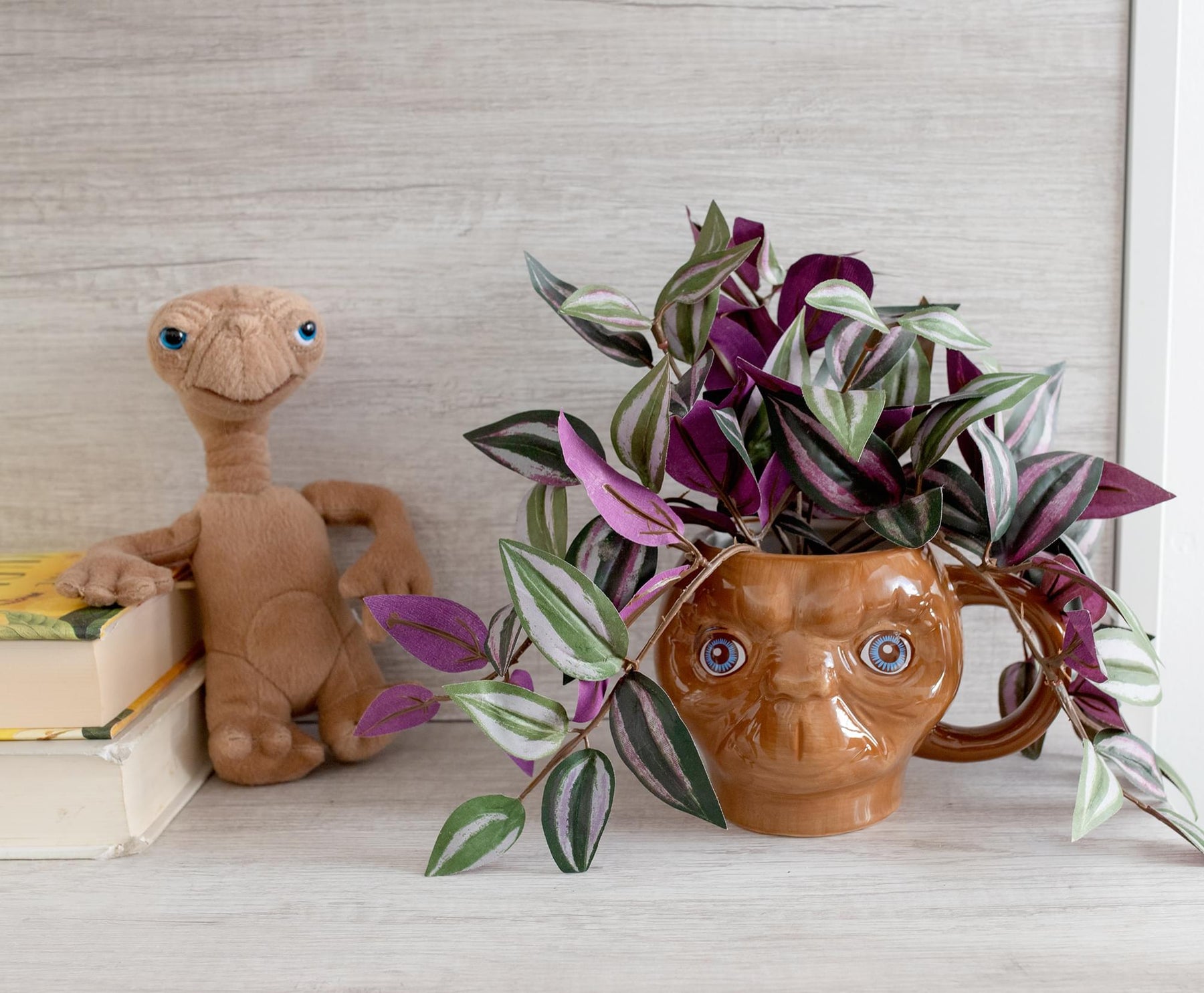 E.T. The Extra-Terrestrial Face 3D Sculpted Ceramic Mug | Holds 20 Ounces
HE'LL BE RIGHT HERE: Bring your cosmic adventure down to Earth with this exclusive sculpted mug inspired by the otherworldly adventures of E.T. the Extra-Terrestrial. Relive Steven Spielberg's timeless story with every drink.
YOUR FRIENDLY ALIEN COMPANION: Intricately sculpted figural mug replicating E.T.'s unique and lovable countenance. From his wide, curious eyes to his gentle smile, the detailing is a tribute to one of cinema's most iconic characters.
SHARE A SIP WITH AN EXTRATERRESTRIAL: Let every sip from this large coffee mug serve as a reminder of the enduring magic of this Spielberg classic. Generously sized to hold approximately 20 ounces of your favorite hot or cold beverages.
IMPRESSIVE EARTHLY CRAFTSMANSHIP: Beyond its aesthetic appeal, this BPA-free ceramic mug is crafted to ensure durability and a refined drinking experience. For the best care, hand-wash only. Not safe for dishwasher or microwave.
OFFICIAL E.T. COLLECTIBLE: Embark on a journey through the cosmos of your imagination with E.T. the Extra-Terrestrial. Earthlings can explore beyond this world with this officially licensed sculpted mug based on the science-fantasy epic.
THREE MILLION LIGHT YEARS FROM HOME
This exclusive sculpted mug from E.T. the Extra-Terrestrial is an interstellar marvel that brings the beloved extraterrestrial right to your fingertips. Reflecting the timeless charm of the classic Steven Spielberg film, every sip becomes a journey back to the enduring bond between Elliott and E.T.
THE PINNACLE OF CRAFTSMANSHIP
Immerse yourself in the mesmerizing sculpted design featuring the familiar visage of E.T. himself. Every nuanced ridge and every subtle contour is a testament to the artistry and craftsmanship that went into creating this otherworldly depiction of the friendly extraterrestrial.
E.T.'s charming face is thoughtfully recreated and remains true to the original, making for an enchanting and realistic representation of everyone's favorite visitor from beyond the stars.
REFRESHMENTS FROM YOUR HOME PLANET
Beyond its striking appearance, this high-grade ceramic mug promises functionality. Let every cool refreshment and warm beverage revive your spirits in the company of E.T. The quality craftsmanship ensures that this mug will endure through time, much like the legacy of E.T. himself.
Step into a world beyond our own with this officially licensed drinkware from E.T. the Extra-Terrestrial.
CARE INSTRUCTIONS
Hand wash only
Not dishwasher safe
Not microwave safe
Read All About It on Our Blog
Trending Geek