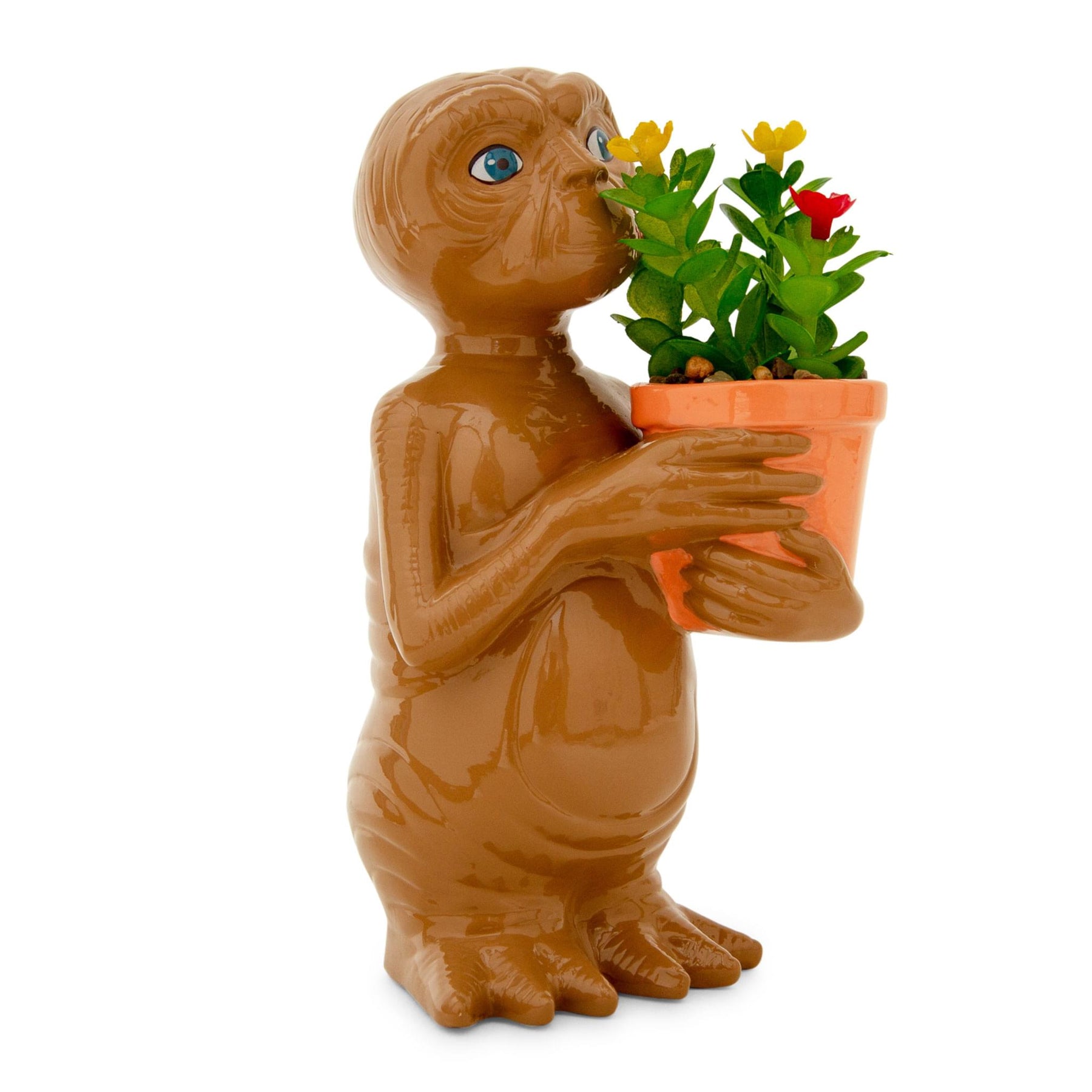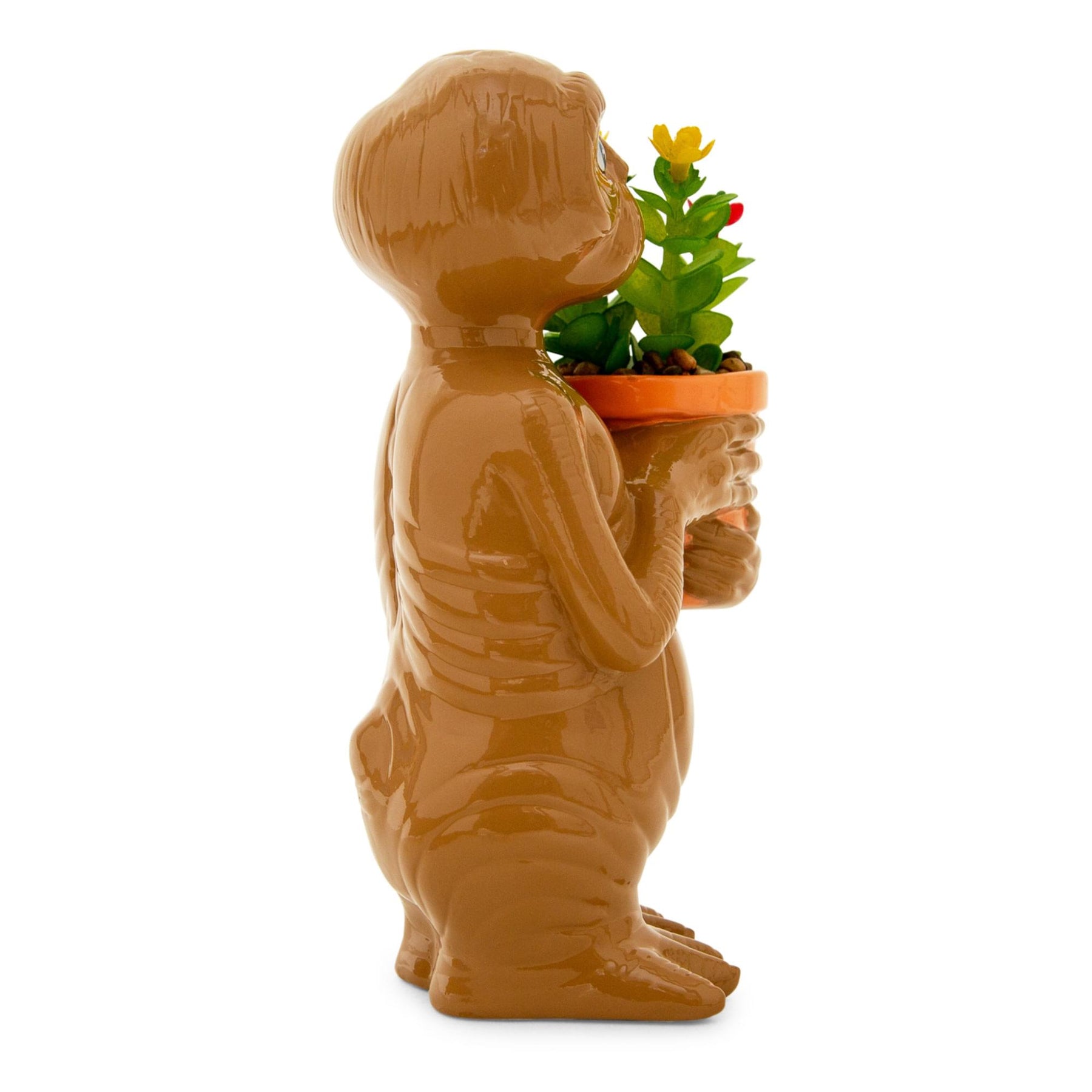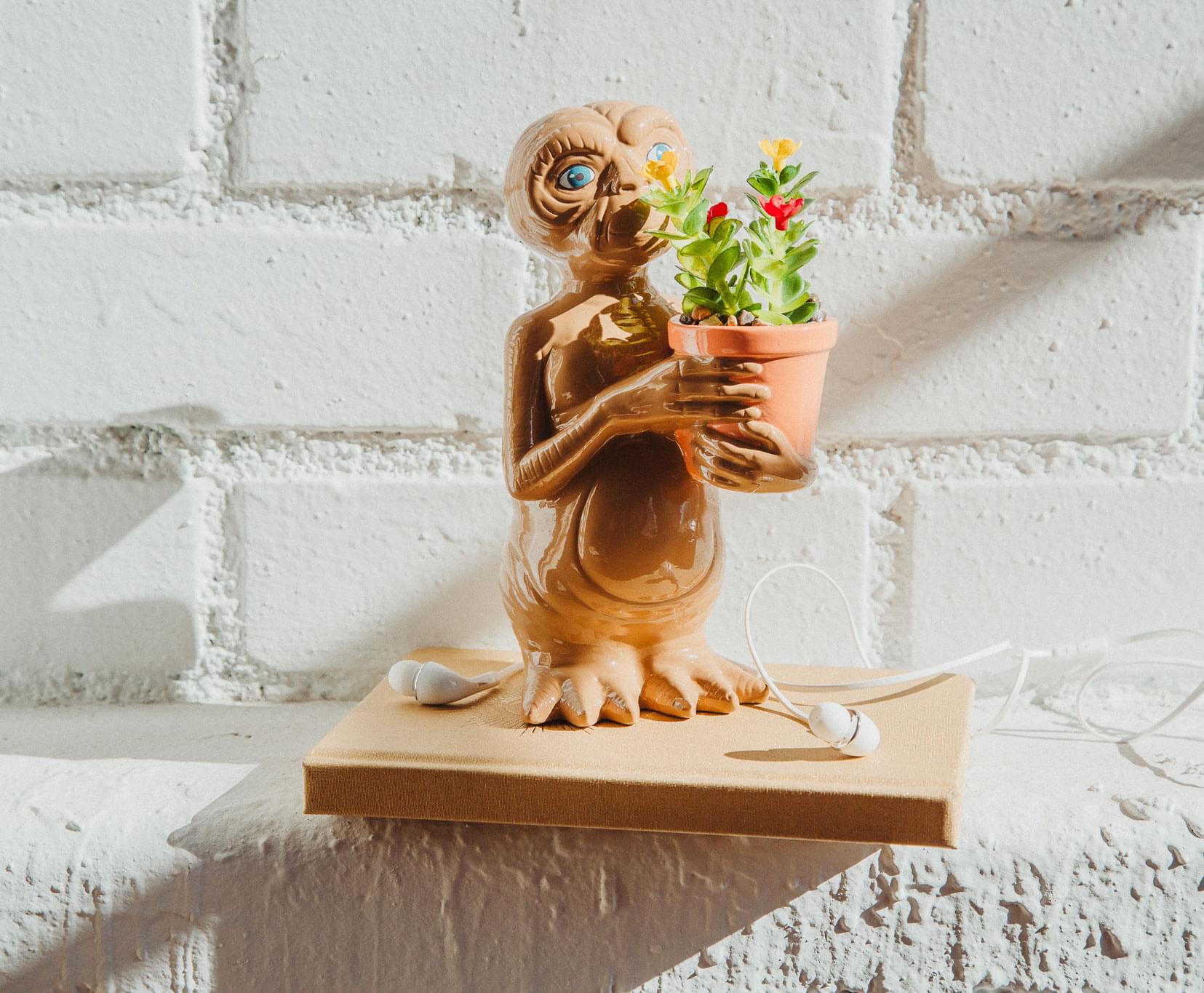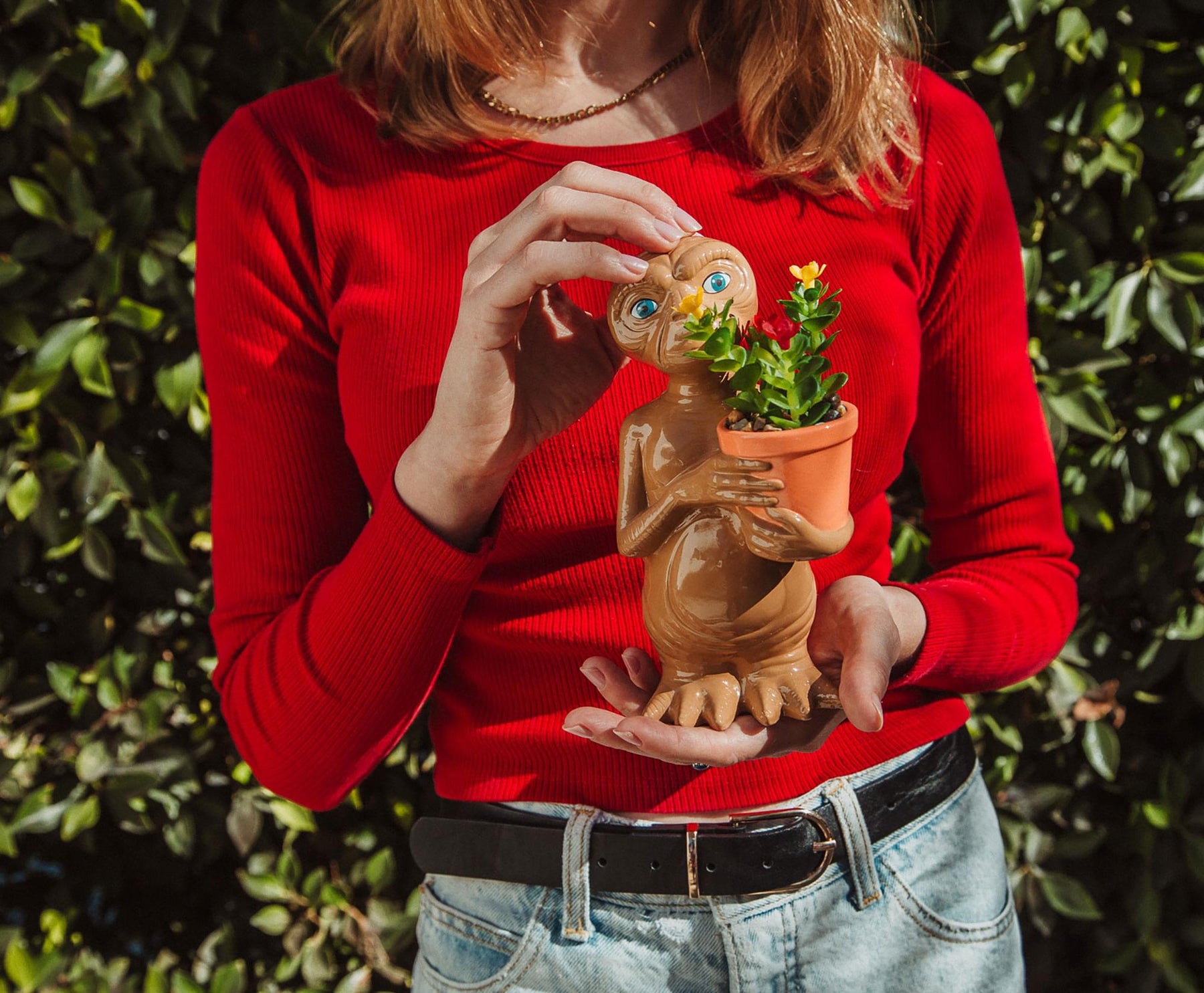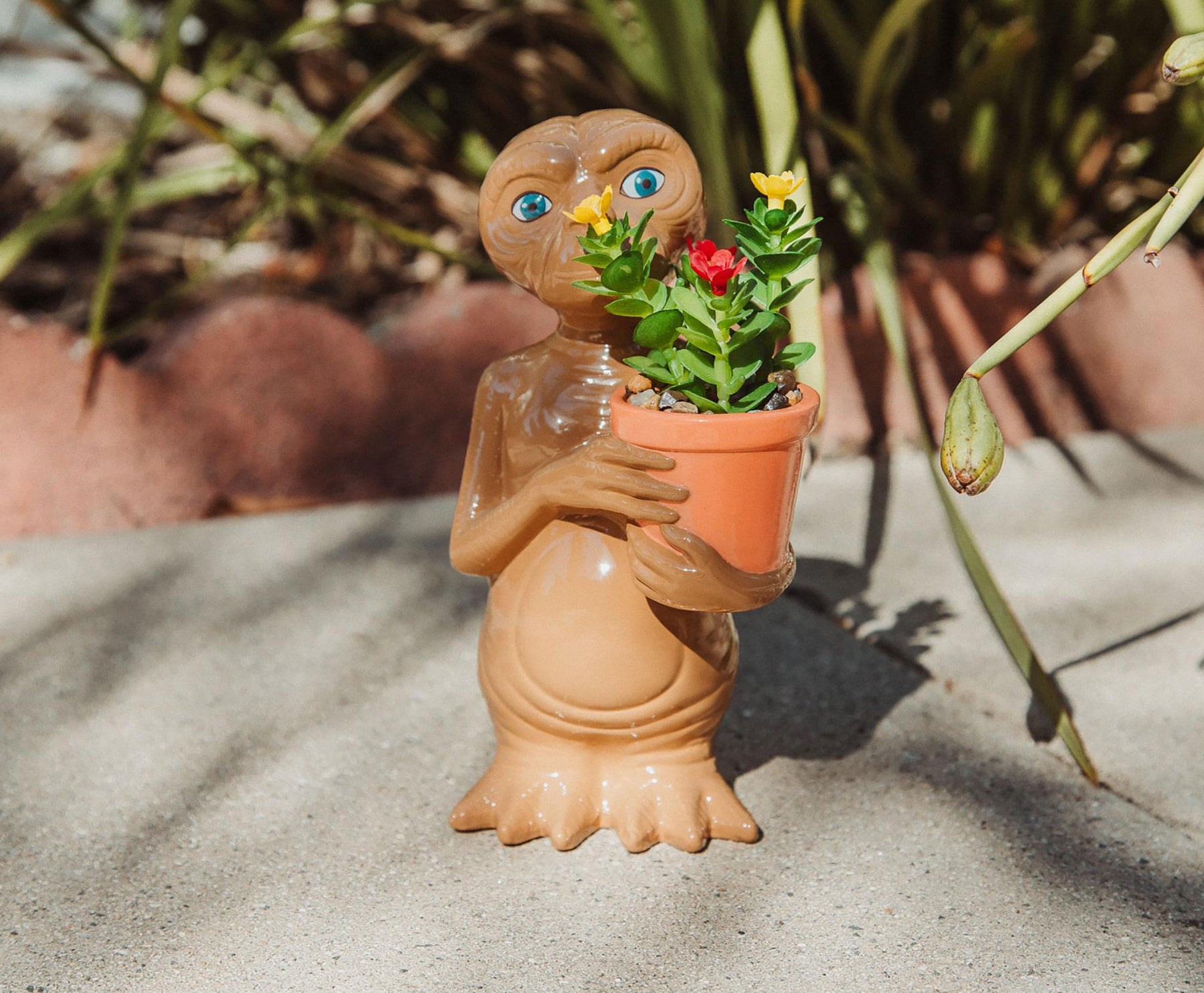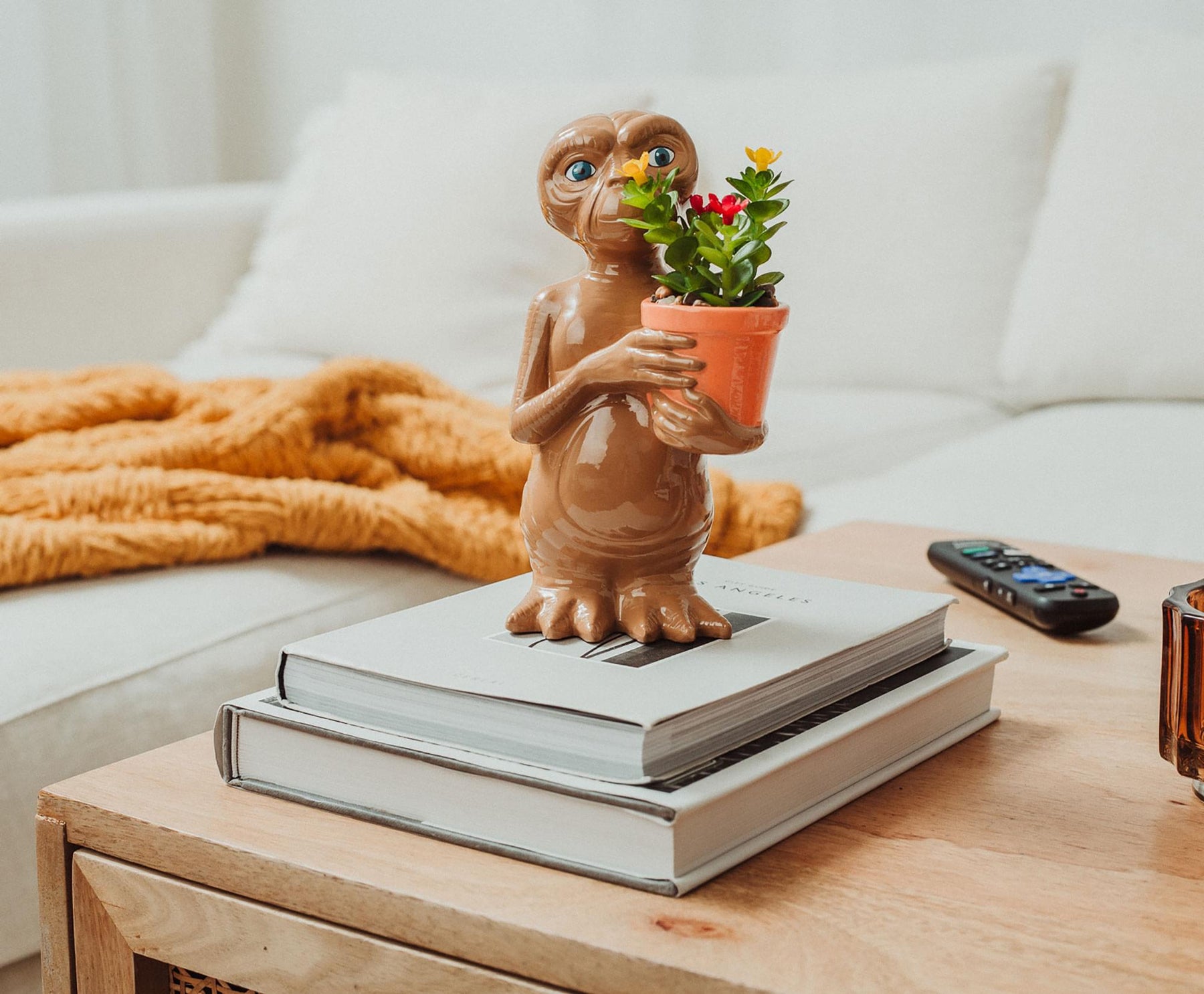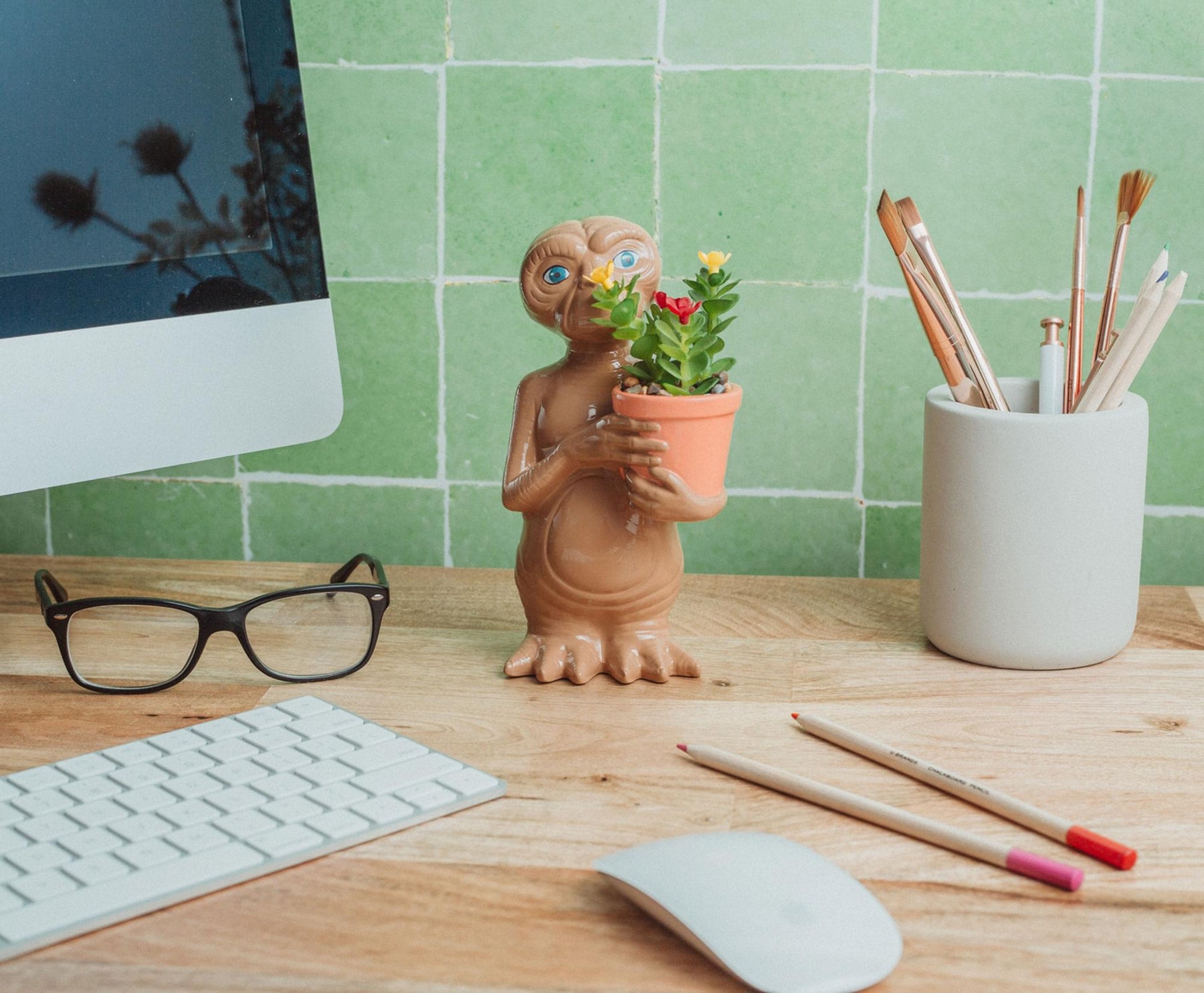 E.T. The Extra-Terrestrial 7-Inch Ceramic Planter With Artificial Succulent
OUT OF THIS WORLD: Bring your cosmic adventure down to Earth with this exclusive indoor planter. Modeled after the little lost alien from Steven Spielberg's classic sci-fi adventure E.T. the Extra-Terrestrial.
HE'LL BE RIGHT HERE: Created in honor of one of the most famous scenes from the '80s classic, this figural planter shows E.T. holding a potted plant he has just brought back to life. The same flowers Gertie offers to the Asogian as a parting gift.
IMPRESS YOUR VISITORS FROM ANOTHER PLANET: Spruce up your dorm or apartment with this ceramic planter, measuring approximately 7 inches tall. The realistic-looking faux plant features vibrant coloring and detailed texture.
EASY NO FUSS DECOR: Bring a little Earthly green to any home, office, or spaceship with this indoor planter pot. Perfect for displaying with your interstellar collectibles in a cozy nook that's all your own.
OFFICIAL E.T. COLLECTIBLE: Enjoy out-of-this-world adventures with this officially licensed planter inspired by E.T. the Extra-Terrestrial. Makes a precious memento of your favorite intergalactic visitor.
HE IS AFRAID. HE IS TOTALLY ALONE. HE IS 3 MILLION LIGHT YEARS FROM HOME.
Find a place in your home for this lost, candy-loving botanist with this exclusive planter inspired by E.T. the Extra-Terrestrial.
The alien being we know as E.T. was on a peaceful mission to investigate the plants of Earth when he got separated from his team. And that's when his grand adventure to return home began.
This sculpted ceramic planter recalls one of the most iconic scenes in the film, where our alien friend shows how he can bring plants back from the dead with just a wave of his glowing finger. Now's your chance to give a home to this nature-loving traveler with this charming figural planter that's sure to liven up any dull decor.
A PRECIOUS KEEPSAKE FOR YOUR HOME PLANET
Wherever you call home — from the forest to the suburbs to another planet entirely — this nostalgic memento will take your imagination to new places.
And you won't need alien powers to keep this plant from dying. The special qualities of the included artificial plant mean that it doesn't require any sunlight, soil, water, or trimming. Comes embedded with rock soil details for an even more realistic look.
Fly onward to adventure with this officially licensed home decor collectible from E.T. The Extra-Terrestrial.