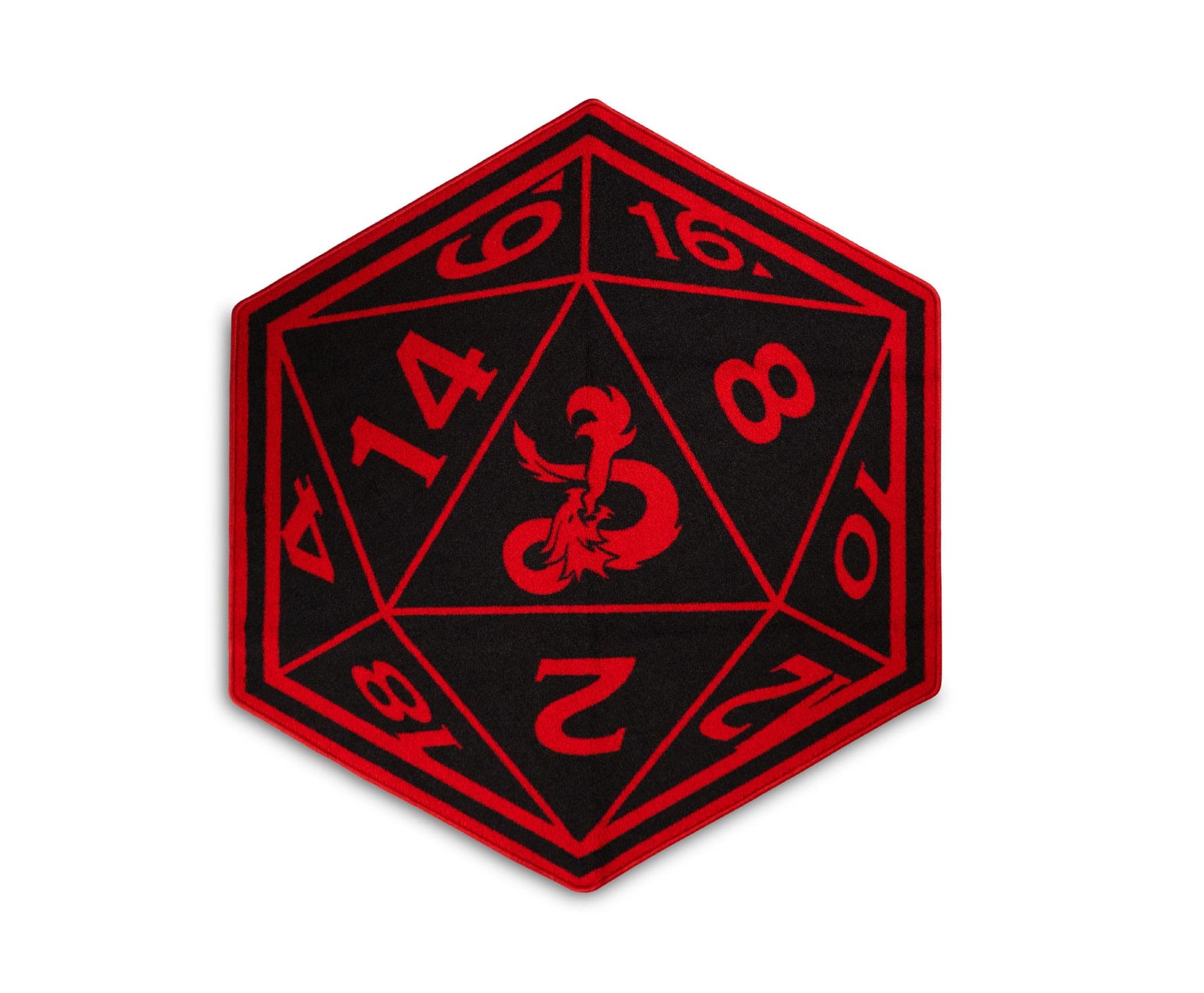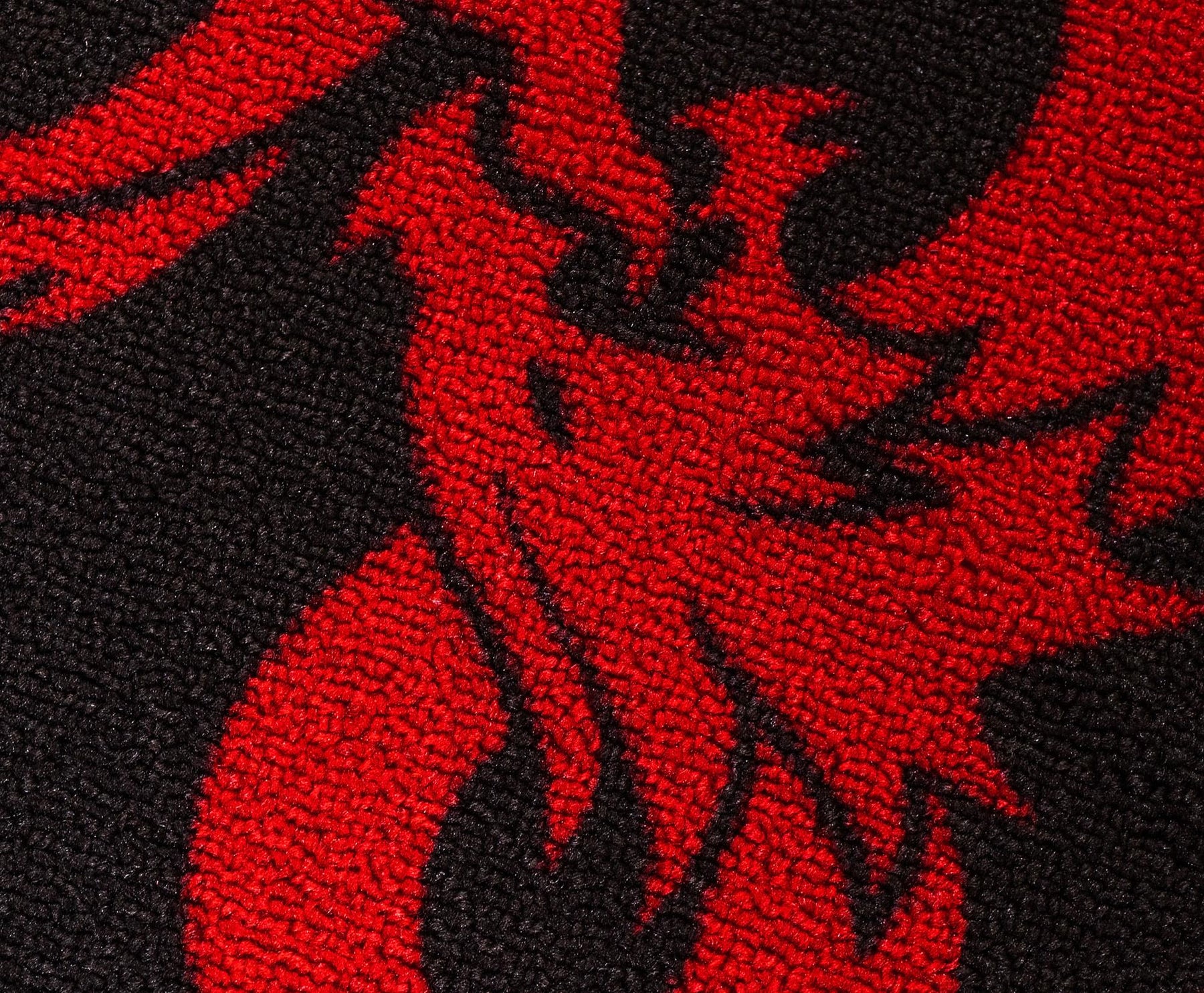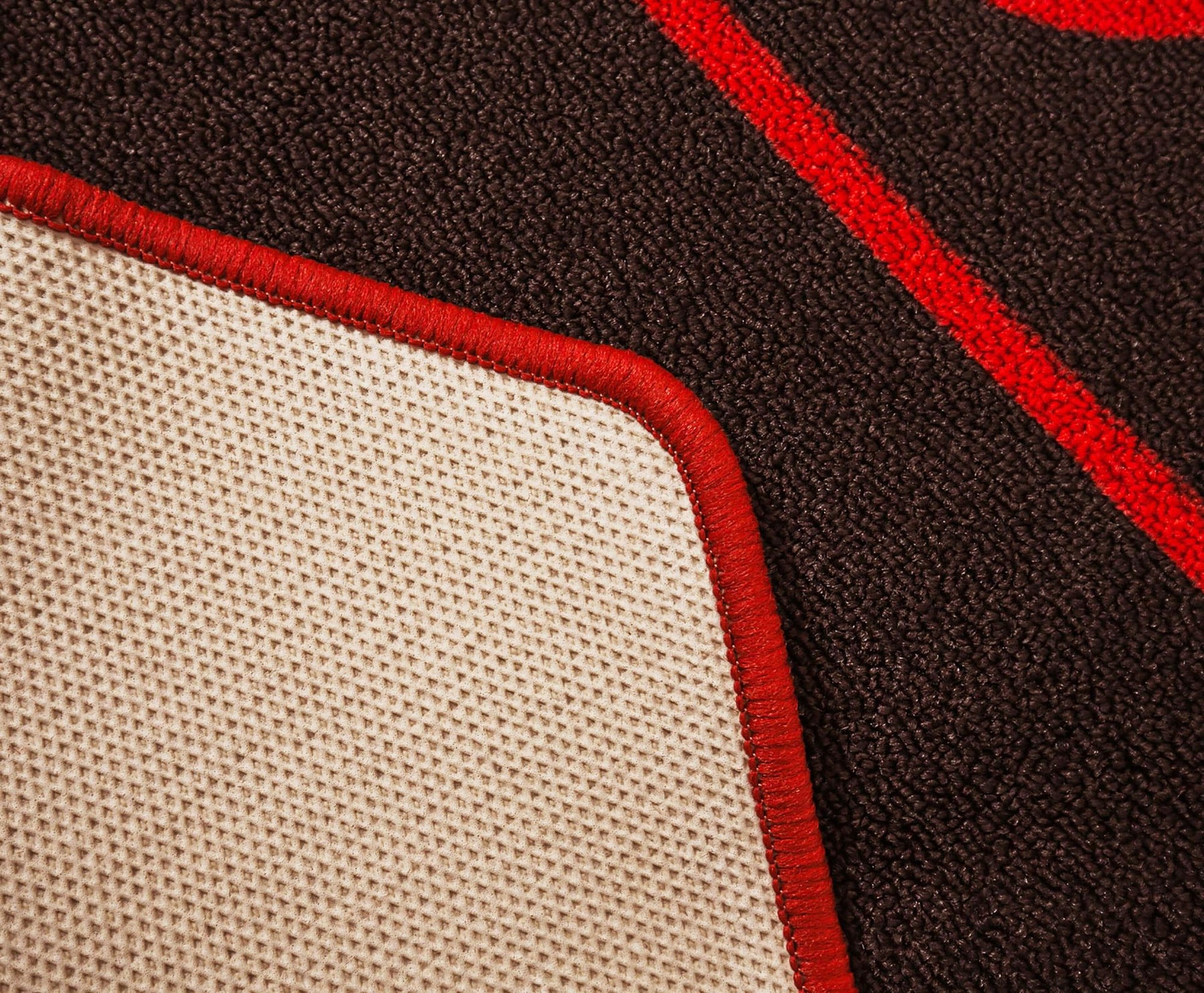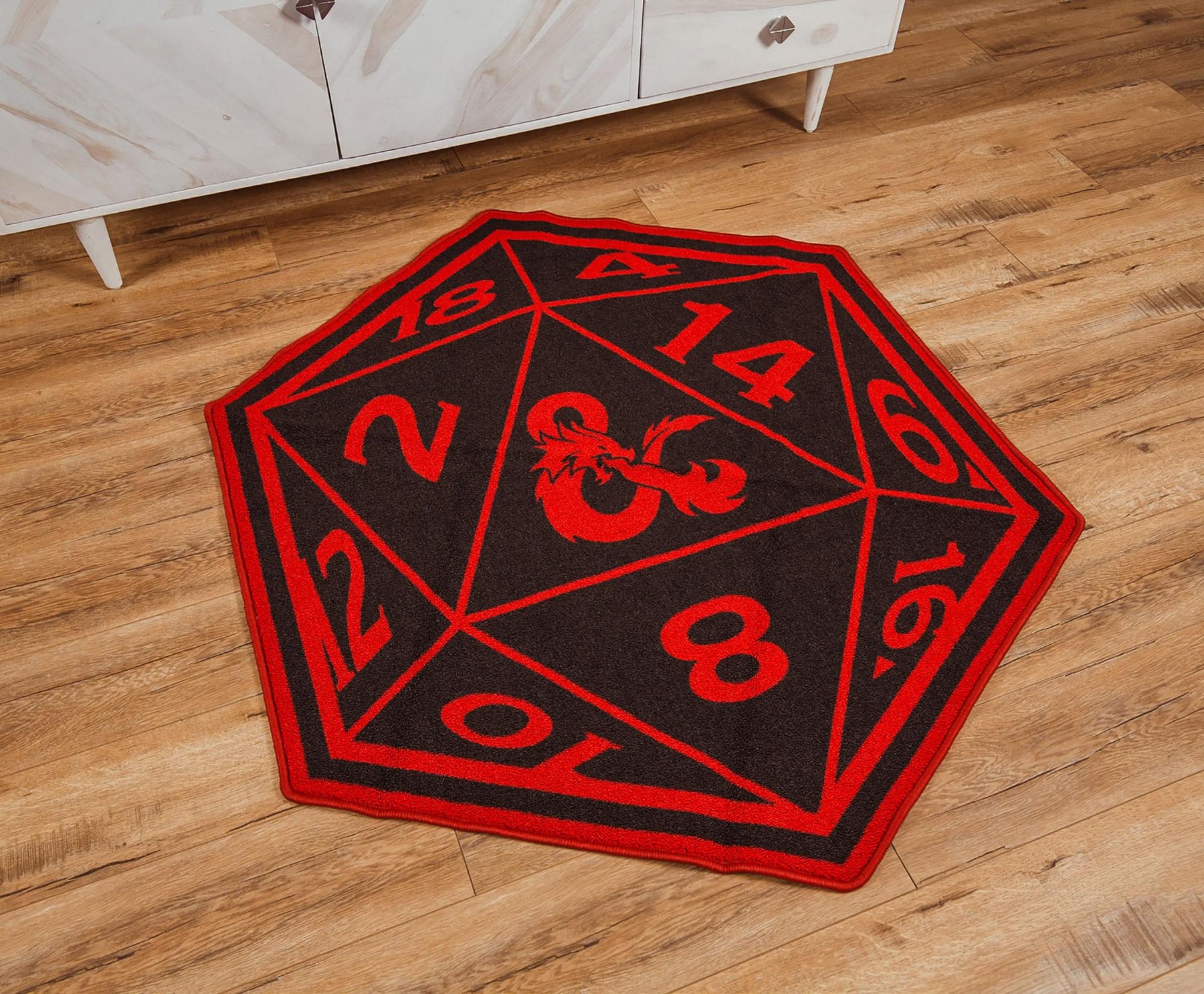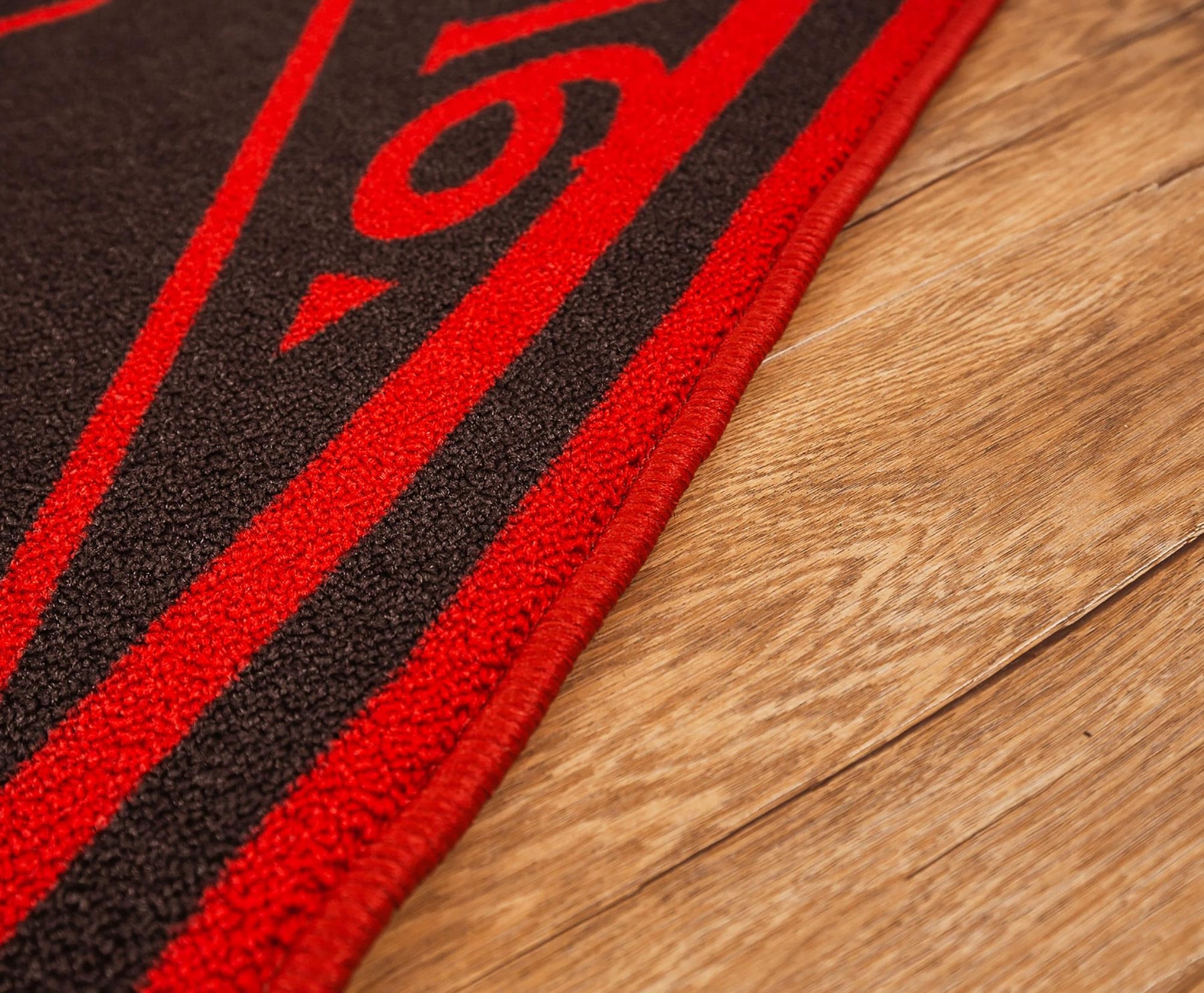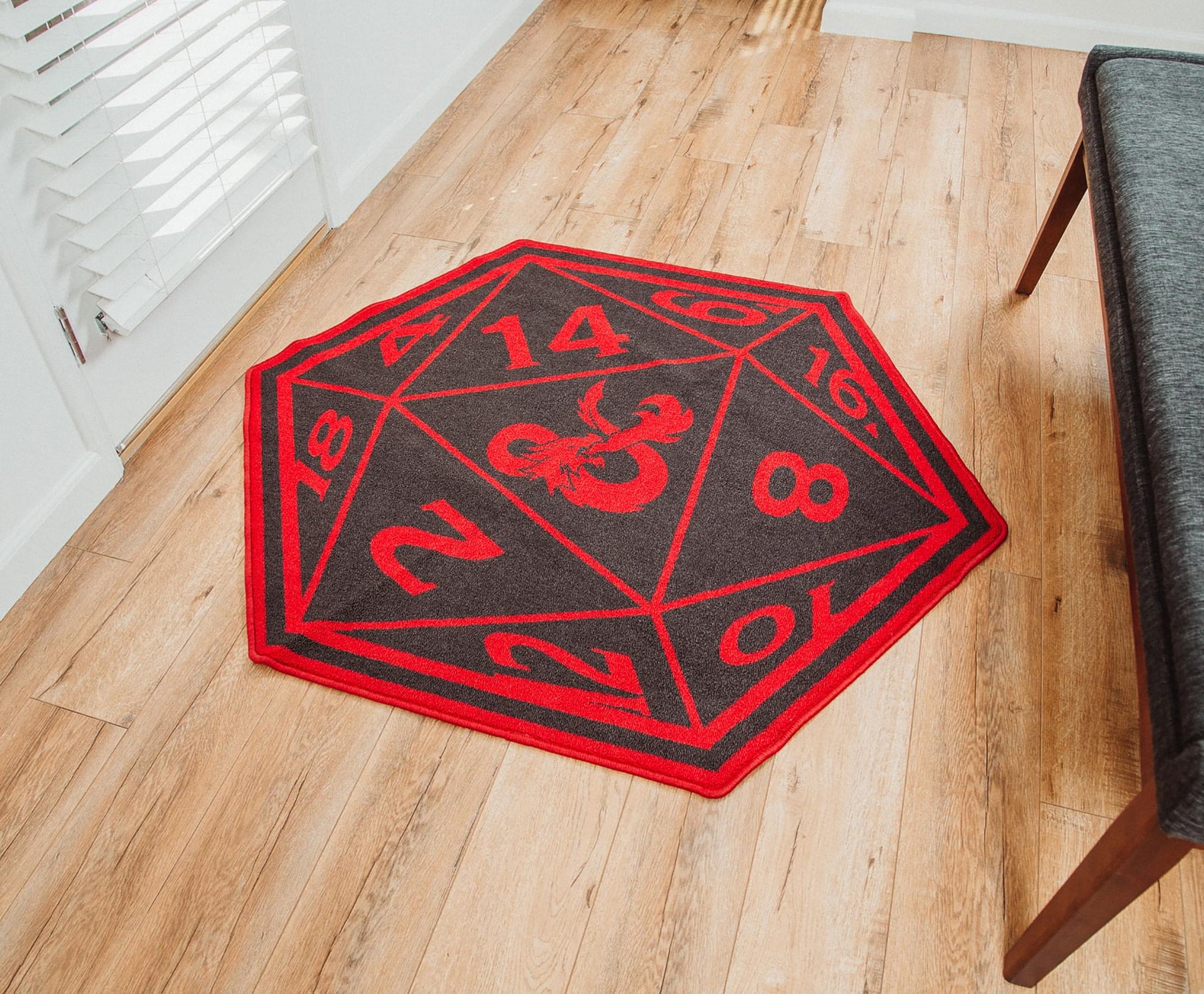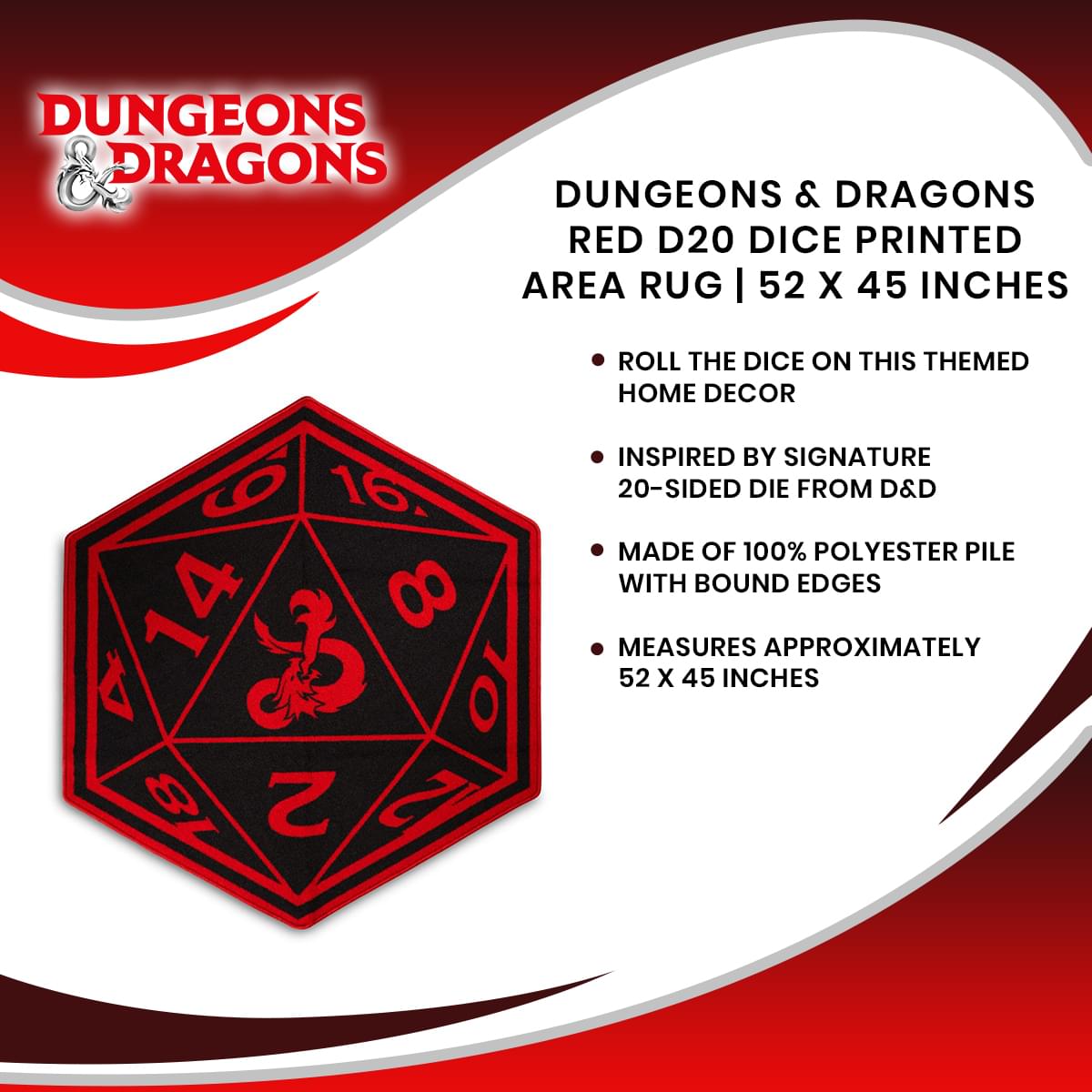 Dungeons & Dragons Red D20 Dice Printed Area Rug | 52 x 45 Inches
Critical Hit: Get ready for some dungeon-slaying action with D&D home decor. Perfect for any Dungeon Master, this large D20 area rug will give you the decorative flair you need to slay your foes.
Roll The Dice On This Home Decor: This hexagonal accent rug resembles the all-important D20 die from Dungeons & Dragons. The iconic dragon ampersand is featured as the 20 for the winning roll.
Floor To Ceiling Fandom Fun: RPG games are a way of life. The roomy design of this large area rug is a serious statement piece for true Dungeons & Dragons fans, measuring approximately 52 x 45 inches.
Quality Worthy Of A Dungeon Master: Made of 100% polyester pile, this area rug has red edge binding for durability. A great home accent for bedrooms, game rooms, dorms, and basements of tabletop gamers.
Made For Collectors and Fans: Enter into a world of fantasy and adventure with this officially licensed Dungeons & Dragons D20 Area Rug. This decorative home accent is a must-have for D&D enthusiasts.
BECOME AN ELITE DUNGEON MASTER
If you're looking to score a crit with your interior design, add this Dungeons and Dragons D20 Area Rug to your inventory. Shaped like a 20-sided die that's just rolled a 20 (only with the TSR/WoTC dragon ampersand as the 20), this hexagonal accent rug really pops in black and red.
WHERE D&D FANDOM MEETS DECORATIVE HOME DECOR
The perfect addition for game night, this decorative accent rug makes a thoughtful gift for your Dungeon Master if you're looking to avoid Total Party Kill. It's your turn to roll. Summon this epic D20 area rug inspired by Dungeons and Dragons.