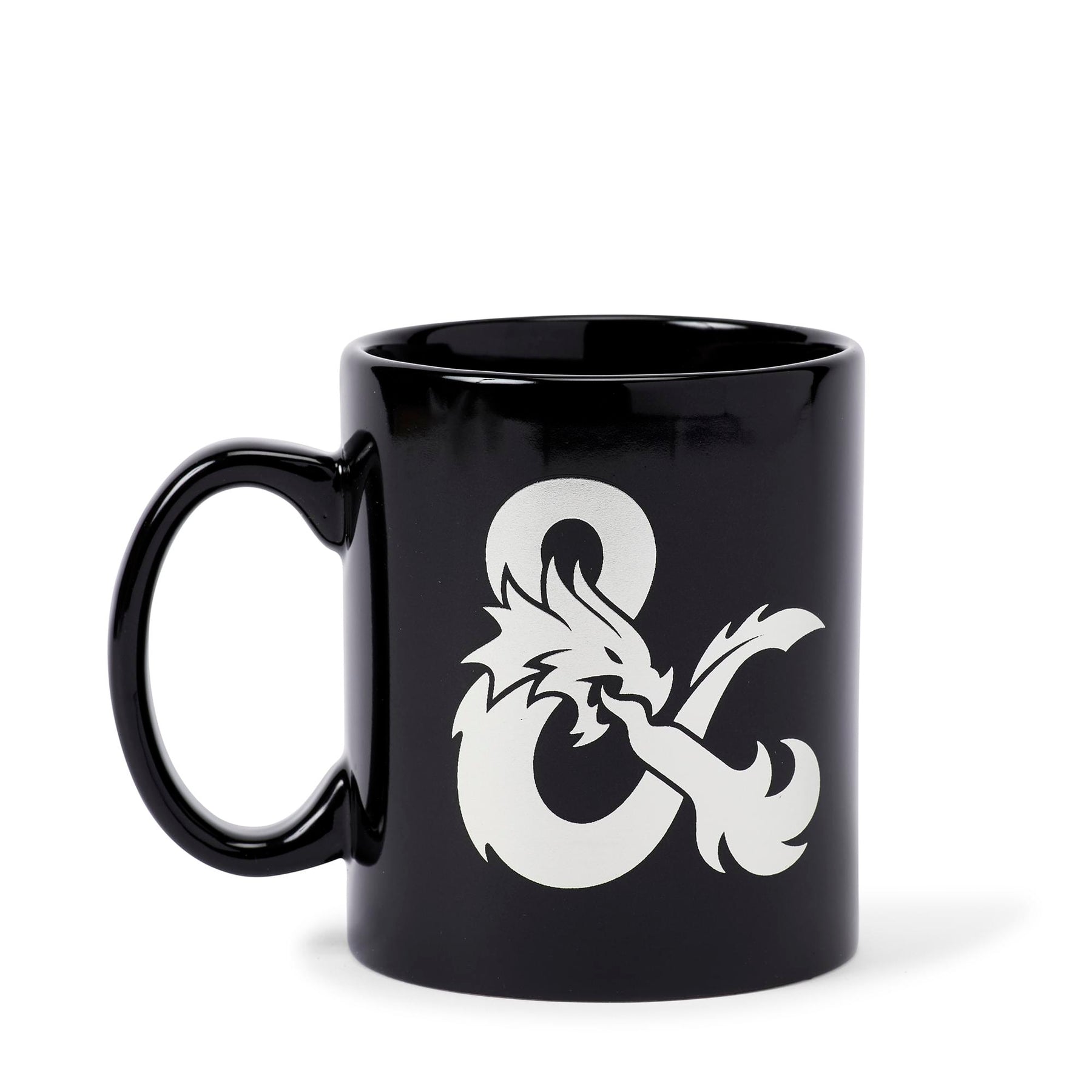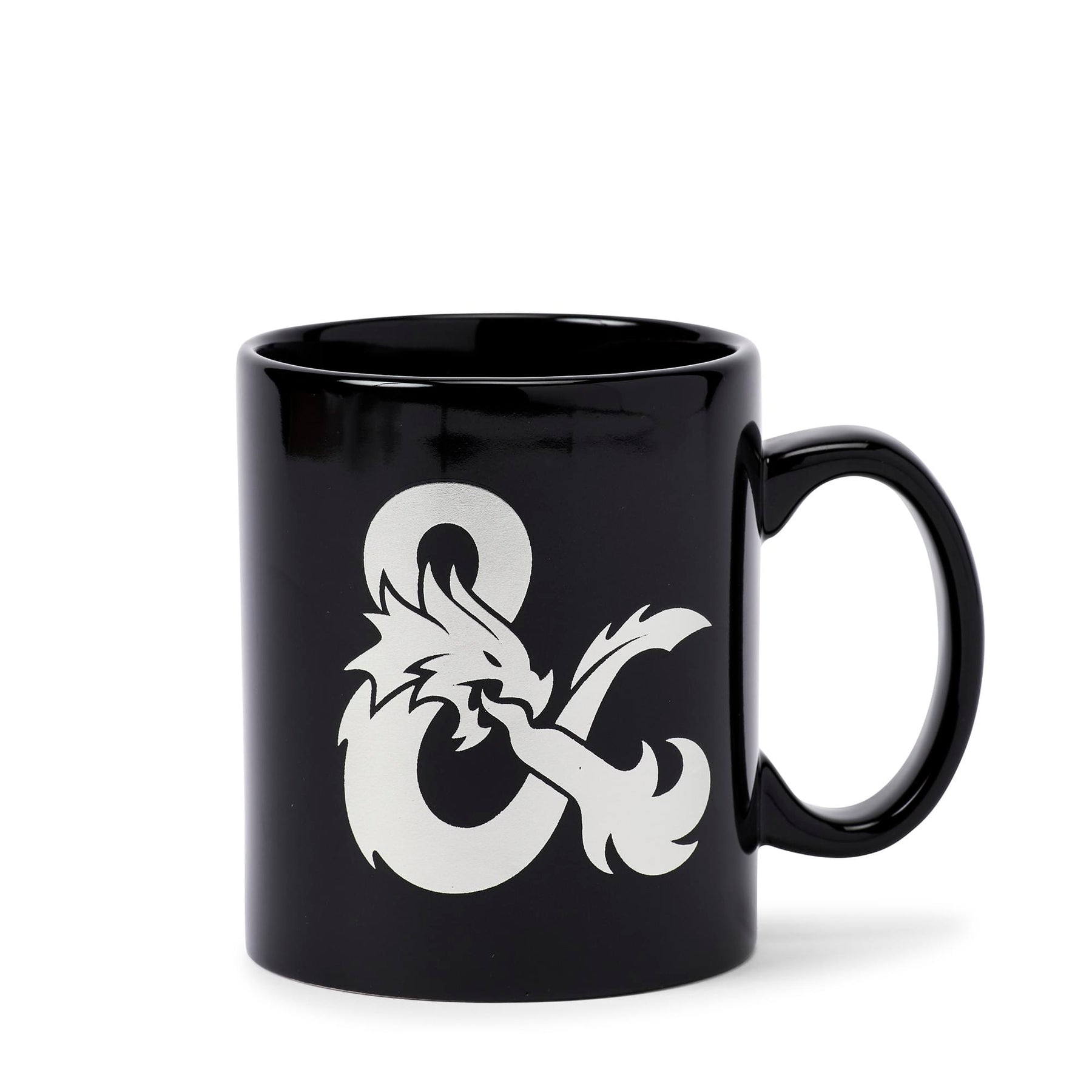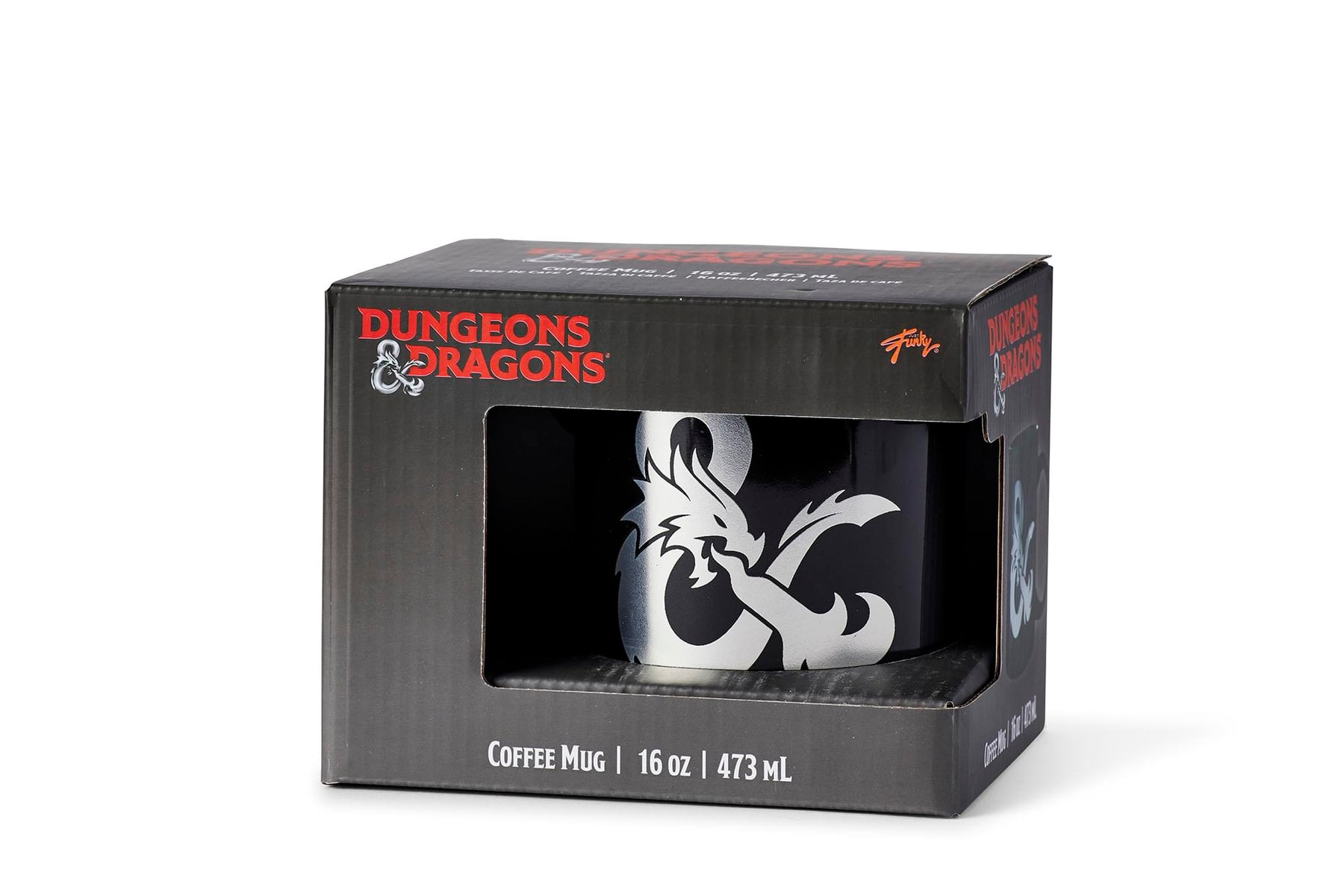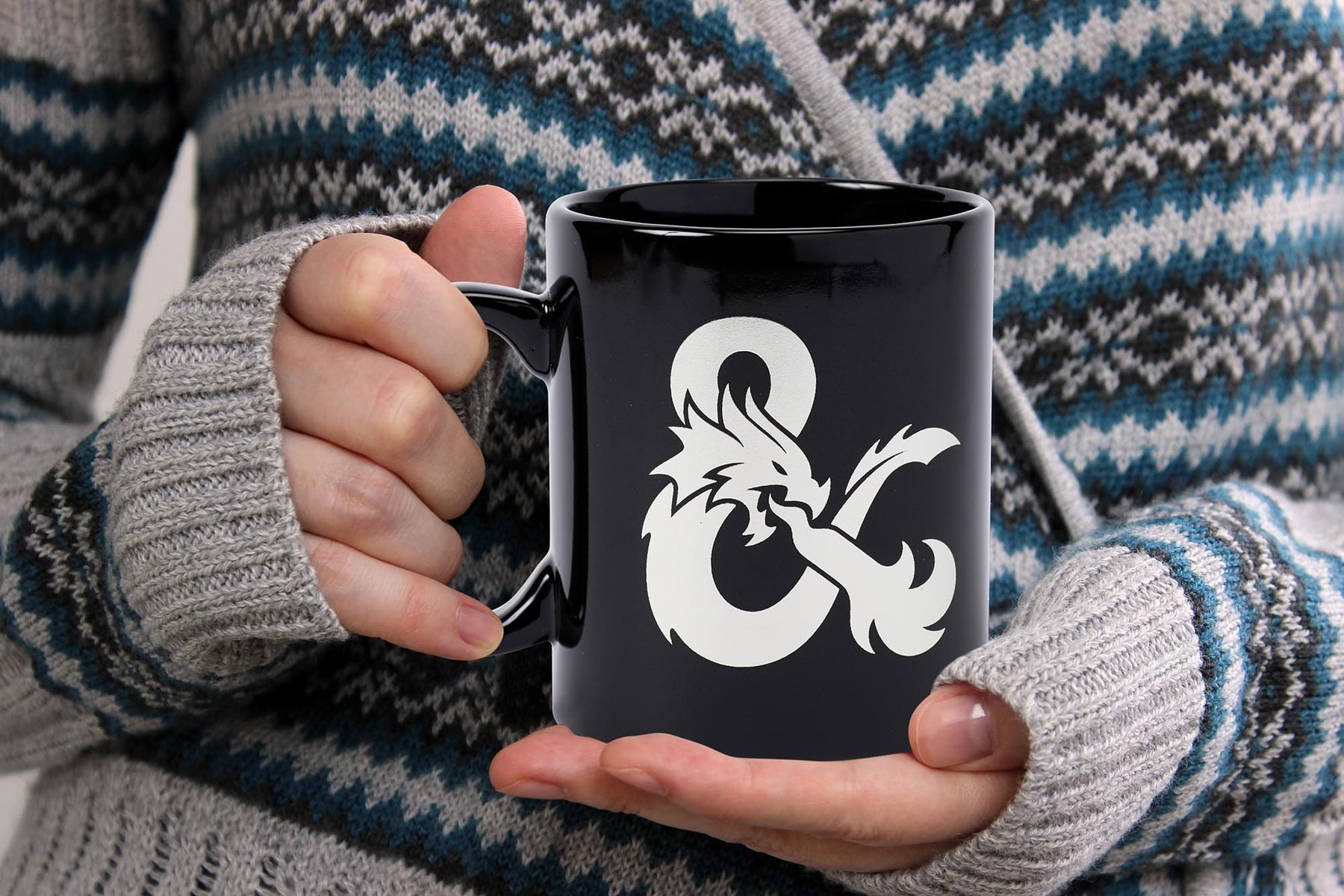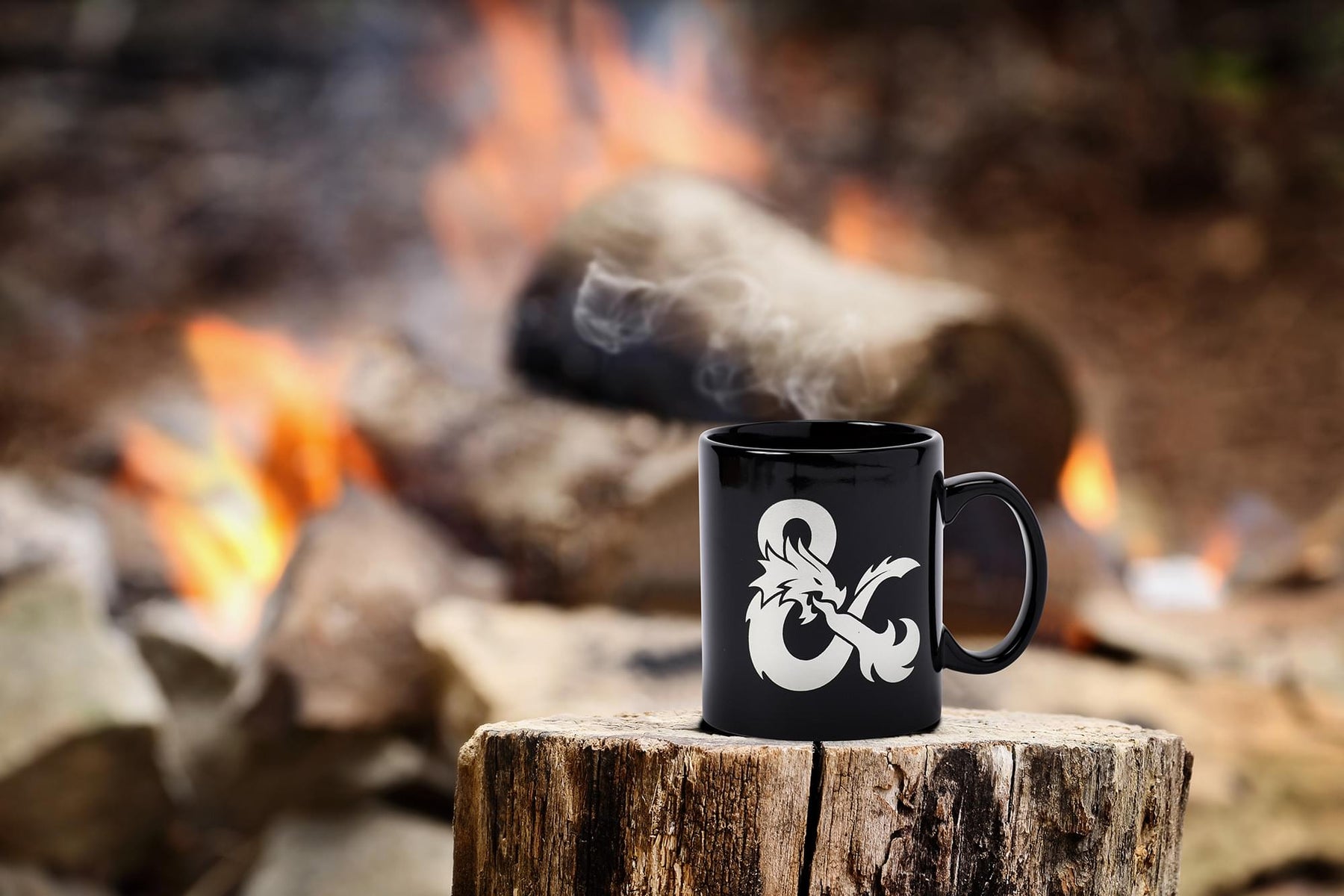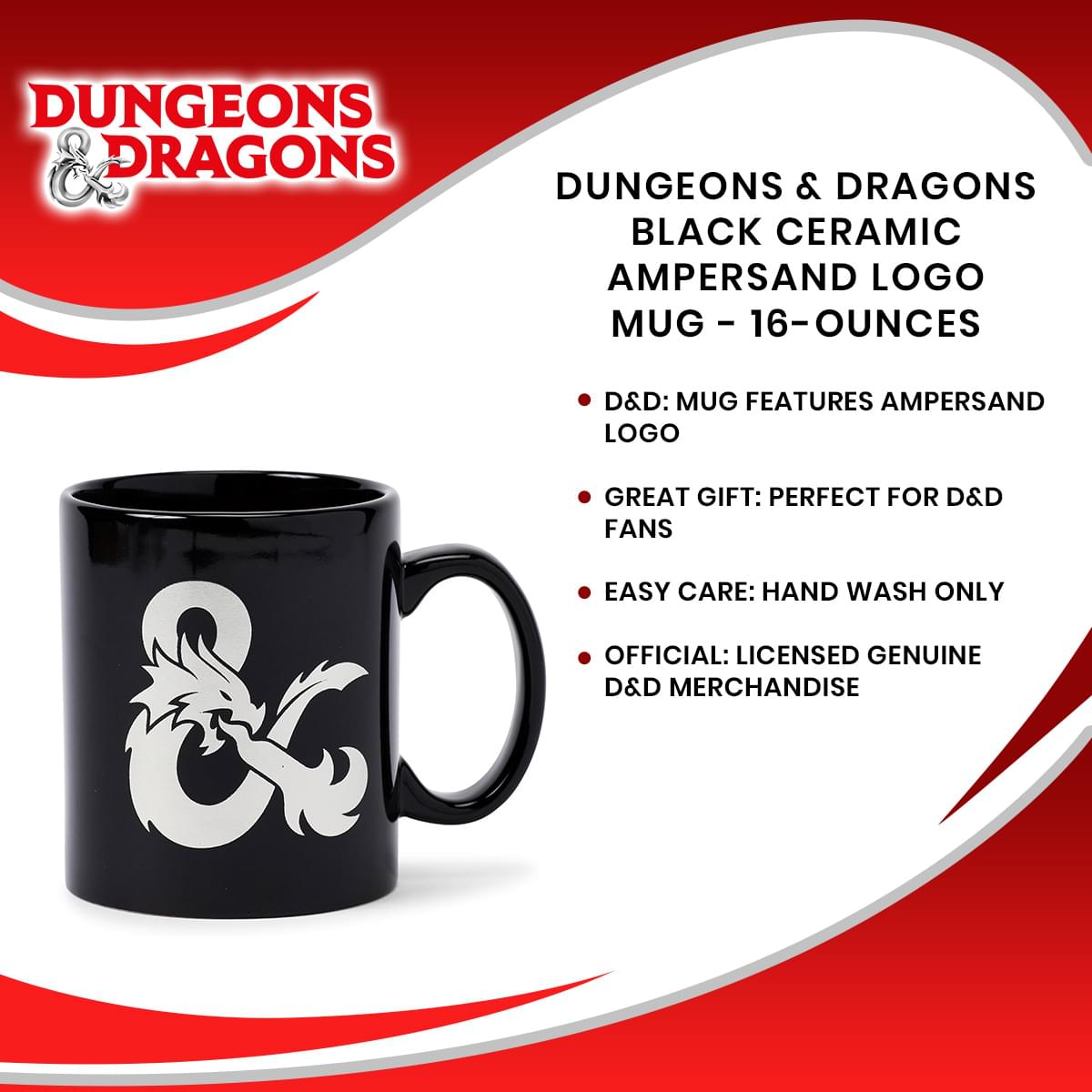 Dungeons & Dragons Black Ceramic Ampersand Logo Mug - 16-Ounces
NATURAL 20, THATS A CRIT: Fuel up on fantasy adventure with this eye-catching Dungeons & Dragons coffee mug!
FUN DESIGN: Black mug features the Dungeons & Dragons ampersand logo in brilliant silver, perfect for game day.
QUALITY CONSTRUCTION: This is a 16-ounce premium coffee mug with high-quality art and is meant for hand washing ONLY and is not microwave safe.
GREAT GIFT IDEA: Purchase this mug for yourself or gift it to the Dungeons and Dragons fan in your life!
ROLLING NOTHING BUT 1'S WITH THIS MUG? Even if your luck has been in the pits, we always accept returns!
Grab your dice, your player's handbook, your character sheet, and your favorite mug and buckle down for another exciting session in your D&D campaign!
This mug features the iconic Dungeons and Dragons Ampersand, depicting a dragon breathing fire!
D&D fans will love this generously-sized 16-ounce, black ceramic mug.
This mug's durable ceramic material can handle any hot or cold beverage you'd like to drink throughout your day!
Hand wash only, not microwave safe.
Be you, be funky… JUST FUNKY!!
Just Funky is a premiere manufacturer of licensed and private label merchandise for the mainstream retail market.
As a family-owned business, Just Funky's executives have combined 44 years experience in manufacturing, licensing, retail, and creative development in such areas as drinkware, impulse/novelty, decor, and apparel.
Just Funky's main goal is to create the most innovative product with unmatched quality..
This mug makes a great gift, either for the Dungeons and Dragons fan in your life or for your own collection!
This mug is perfect for use at home, the office, at parties, and more!
Officially licensed Dungeons & Dragons collectible merchandise!
Read All About It on Our Blog
Trending Geek