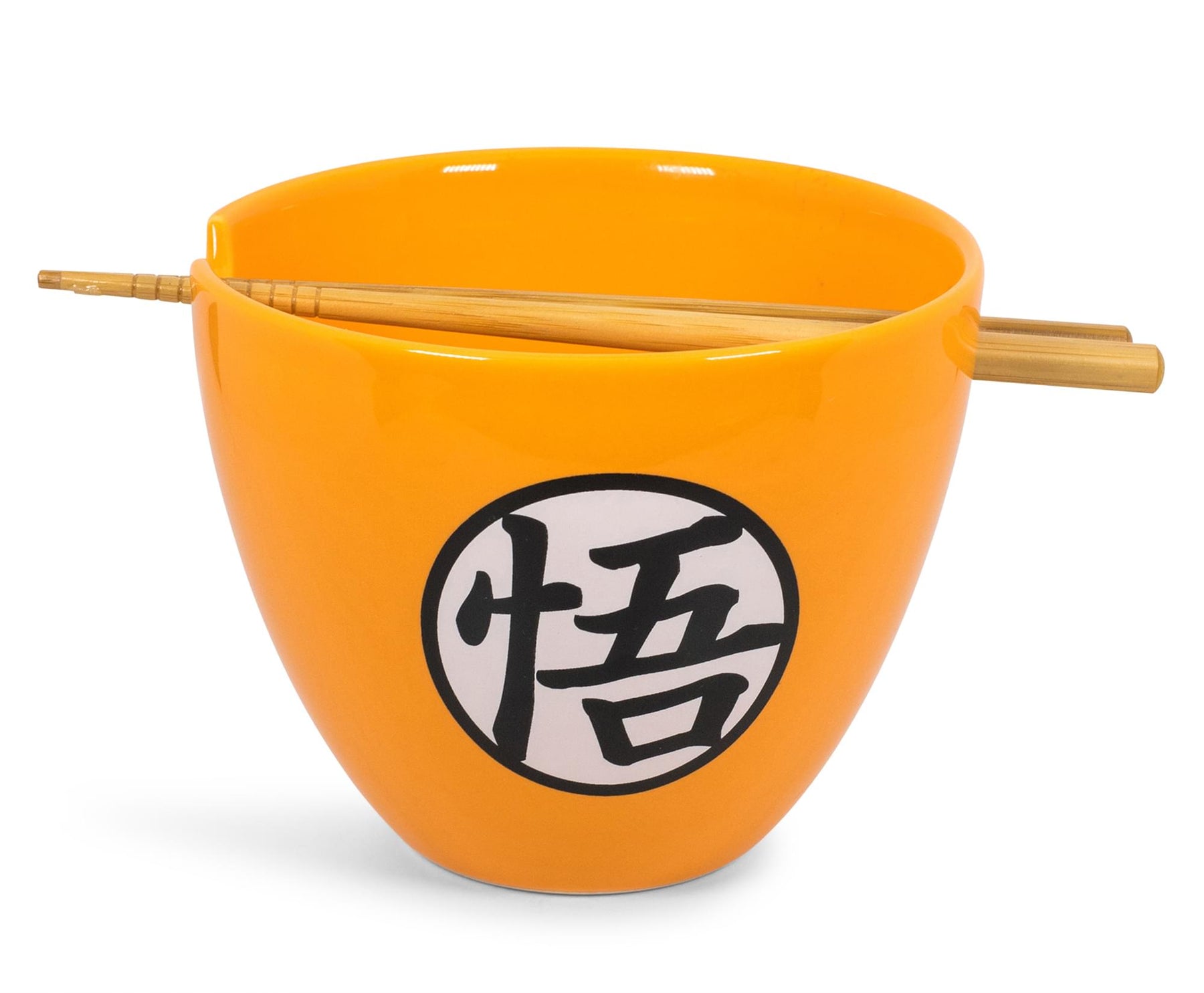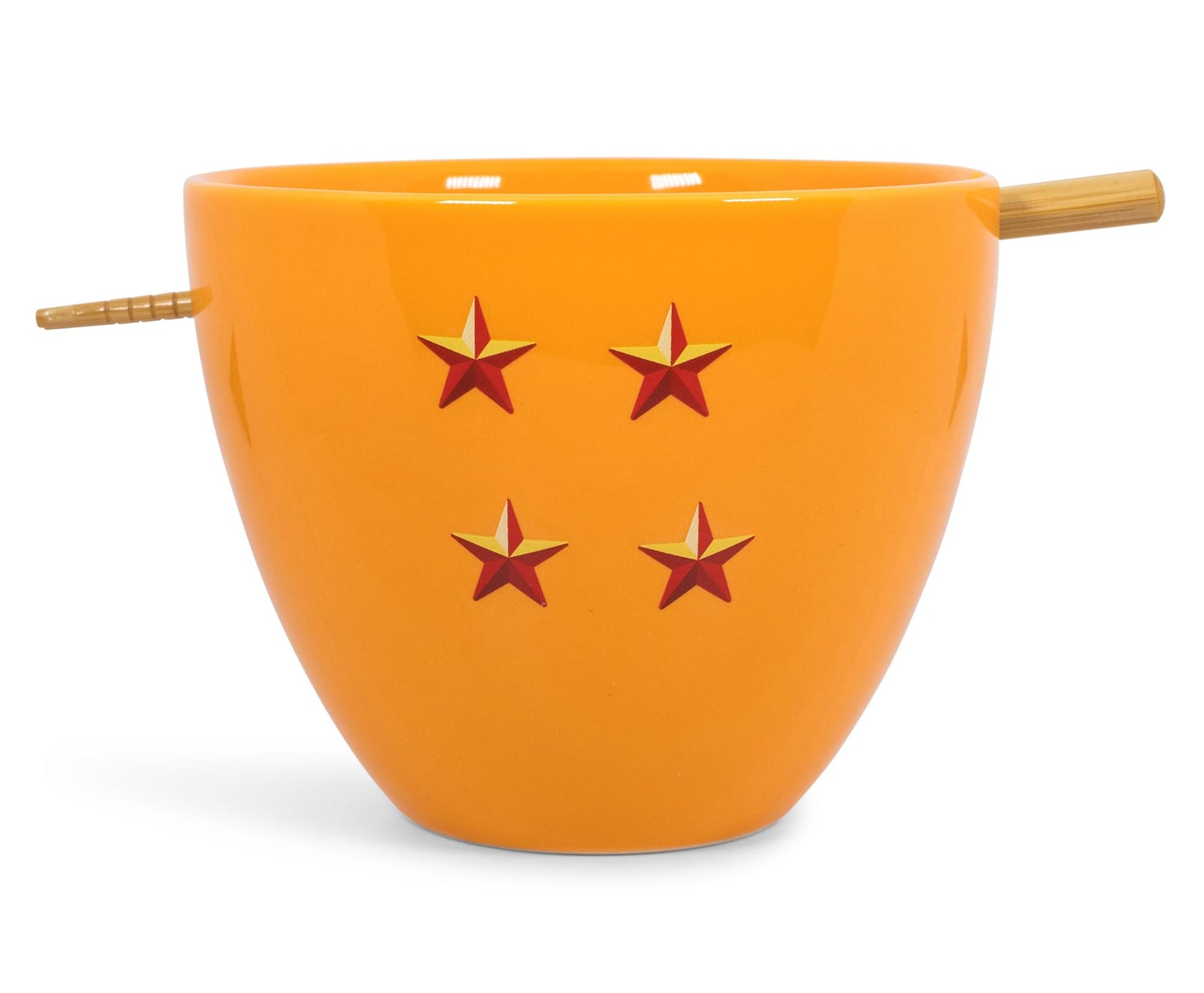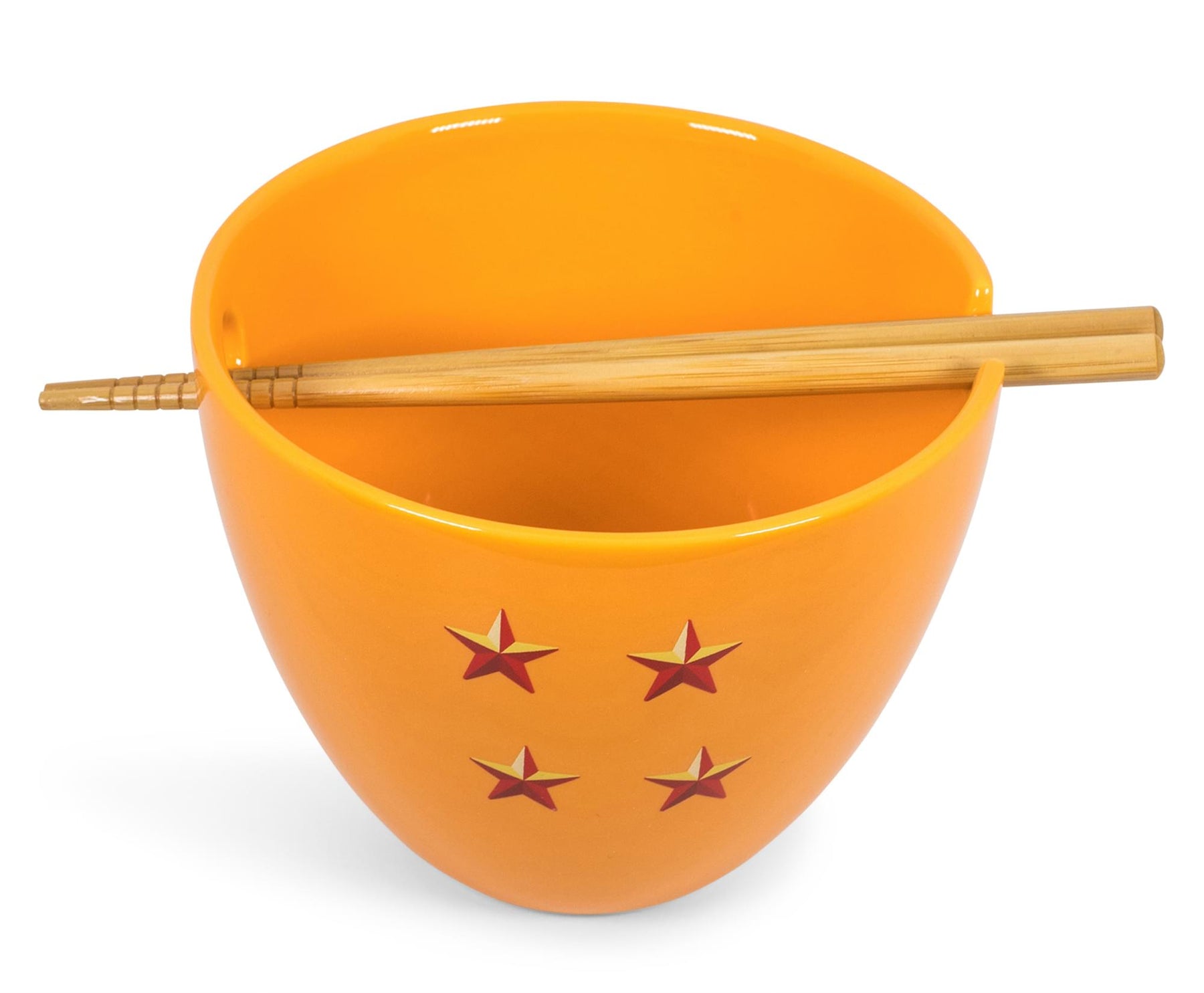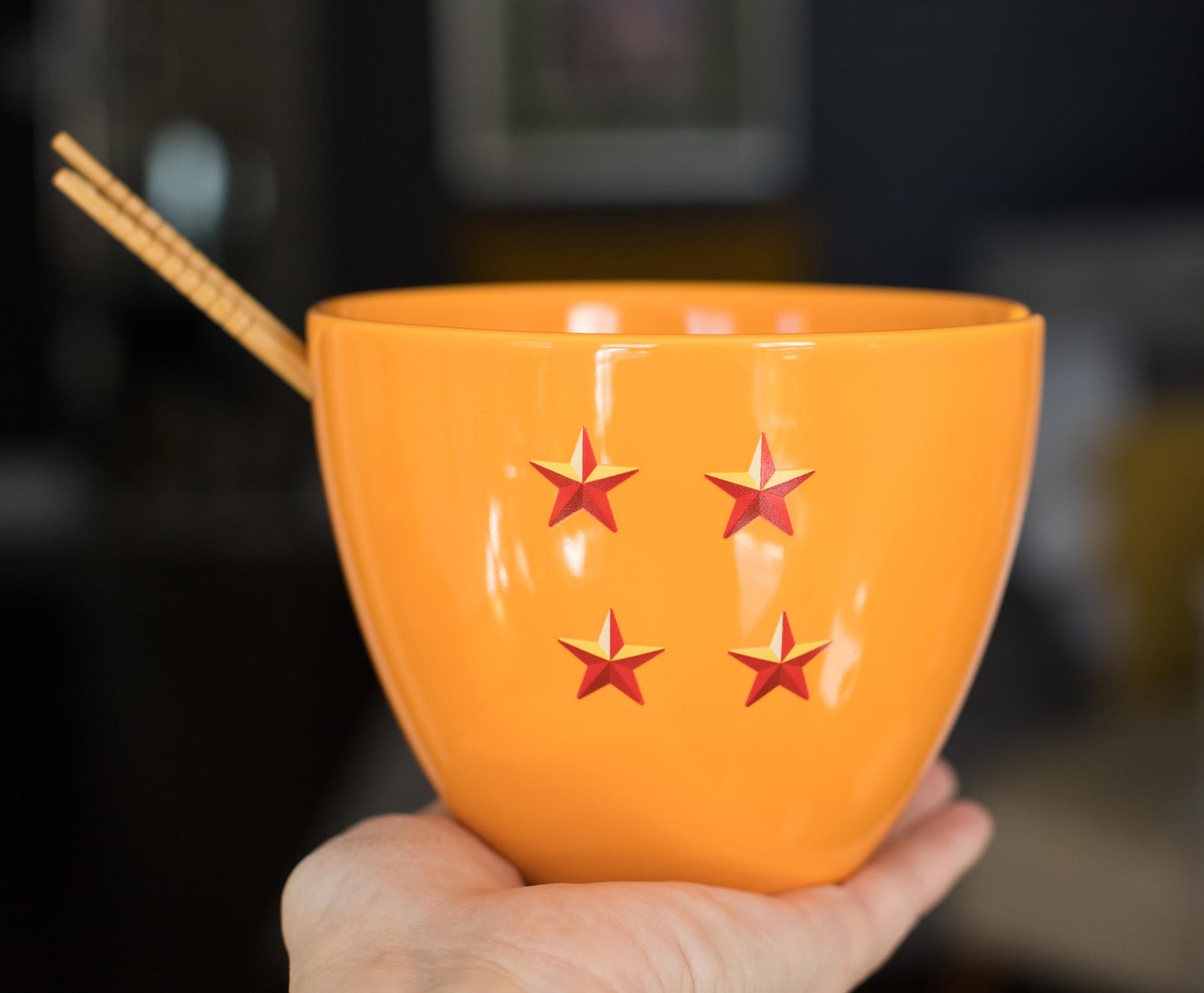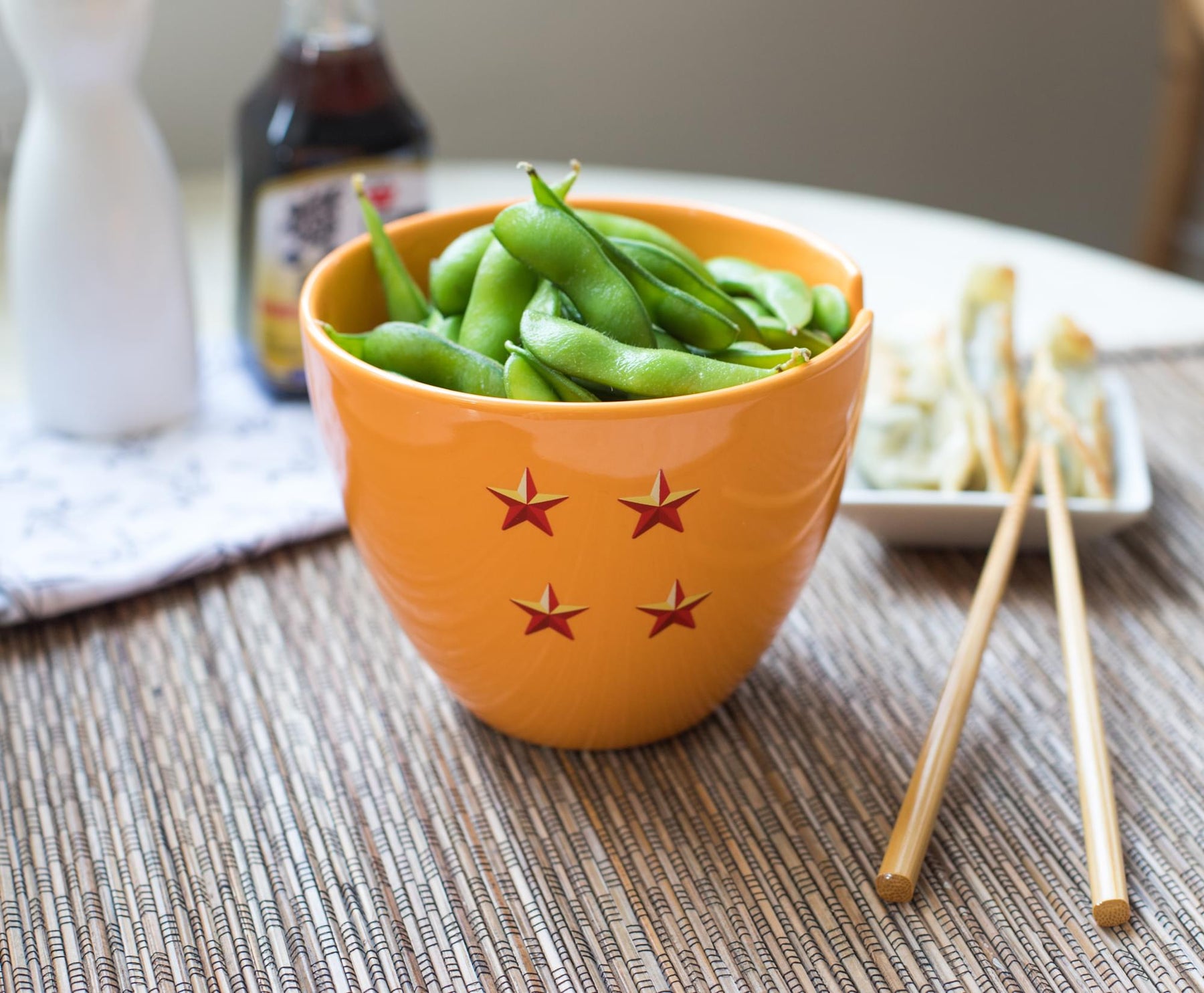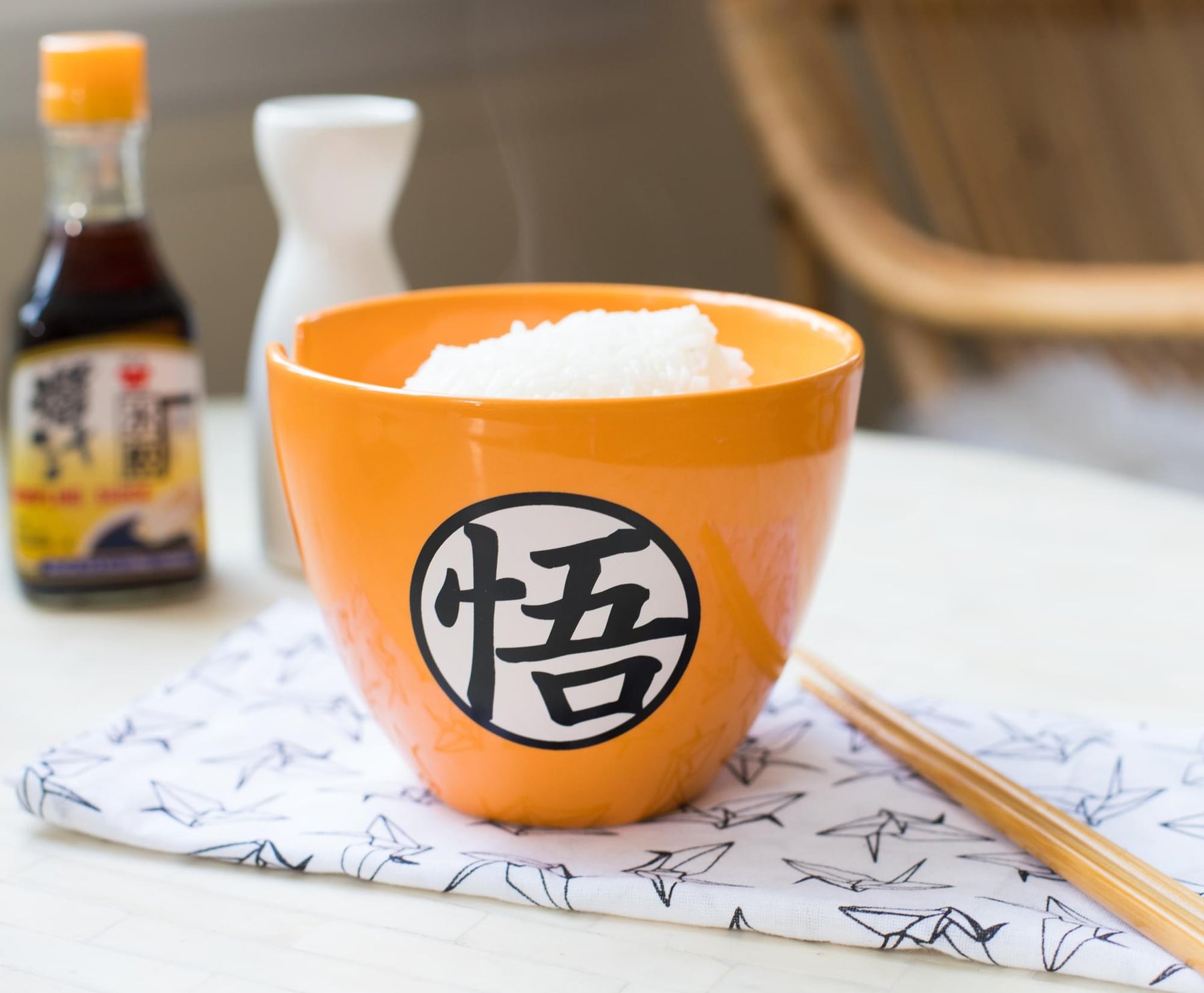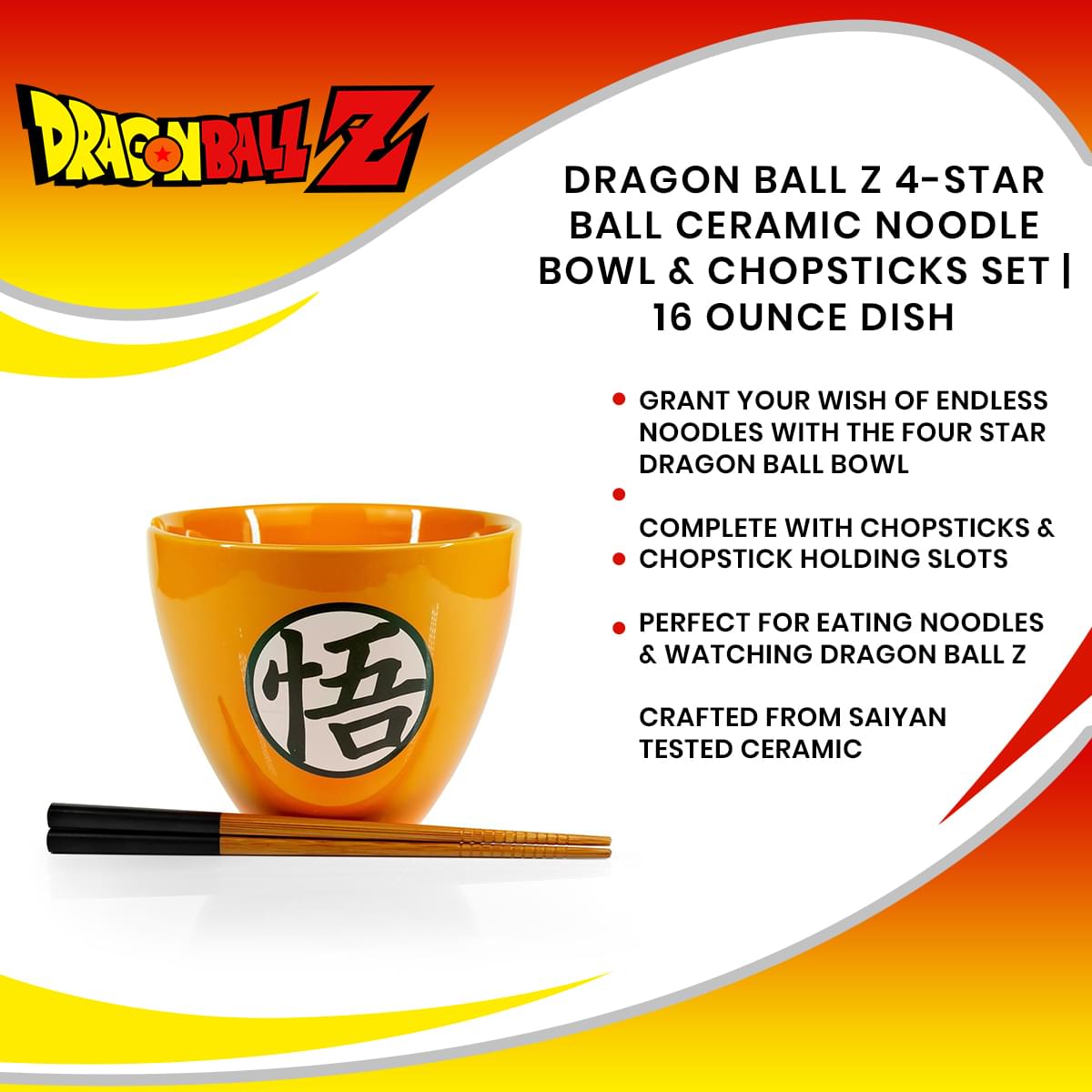 Dragon Ball Z 4-Star Ball Ceramic Noodle Bowl & Chopsticks Set | 16 Ounce Dish
MAKE EVERY MEAL A FOUR STAR MEAL: As Dragon Ball Z fans know, the Dragon Balls in the series offer the user a chance to summon a Great Dragon for a wish after all 7 balls are collected. The only thing you'll be wishing for with this bowl, however, is more noodles!
EAT LIKE A TRUE Z-FIGHTER: The Z-Fighters in the Dragon Ball Z series really know how to throw back their food! Now you can eat like one of the Z-Warriors with this decorative Dragon Ball Z noodle bowl!
GOKU TESTED, SAIYAN APPROVED: Crafted from durable ceramic and capable of holding up to 16 ounces of your preferred dish, this Dragon Ball Z noodle bowl is perfect for any feast! Enjoy the built in slots designed to hold the included chopsticks as well!
A DRAGONBALL Z FAN MUST-HAVE: Designed to resemble the 4-star Dragon Ball, this orange noodle bowl also showcases Goku's kanji character that is worn on his iconic gi. Now you can truly eat and train like Goku, a dream come true for any Dragon Ball Z fanatic.
OFFICIAL DRAGON BALL Z COLLECTIBLE BOWL: Whether you plan on eating 10 bowls of noodles per sitting, or simply displaying this Dragon Ball Z bowl among your other collectibles, this officially licensed bowl is perfect for any Dragon Ball franchise fan!
BULK UP FOR YOUR NEXT EPIC BATTLE
Defending Earth is no small task! Fans of the Dragon Ball Z series have witnessed Goku swallow entire bowls of noodles upon noodles in record time. It takes a ton of food to keep up with the metabolism of a Super Saiyan and that is why this 4-star Dragon Ball bowl is perfect for any aspiring Z-Fighter! Run to the defense of Earth and stop the next impending villain from decimating the planet - right after a hearty bowl of noodles!
DESIGNED FOR TRUE DRAGON BALL Z FANS
Featuring the brilliant orange coloring from the gi that Goku wears, this Dragon Ball bowl is designed after key elements of the Dragon Ball franchise. Featuring the 4-star Dragon Ball face and the kanji character worn by Goku, this bowl is designed for the ultimate Dragon Ball Z fan! Enjoy mountains of noodles and rice directly from this bowl and chopsticks set as you binge-watch your favorite saga from the Dragon Ball Z series! The chopsticks are even grooved for your convenience! Enjoy this bowl for yourself and get one for the Dragon Ball Z fan in your life as well!
Read All About It on Our Blog
Trending Geek