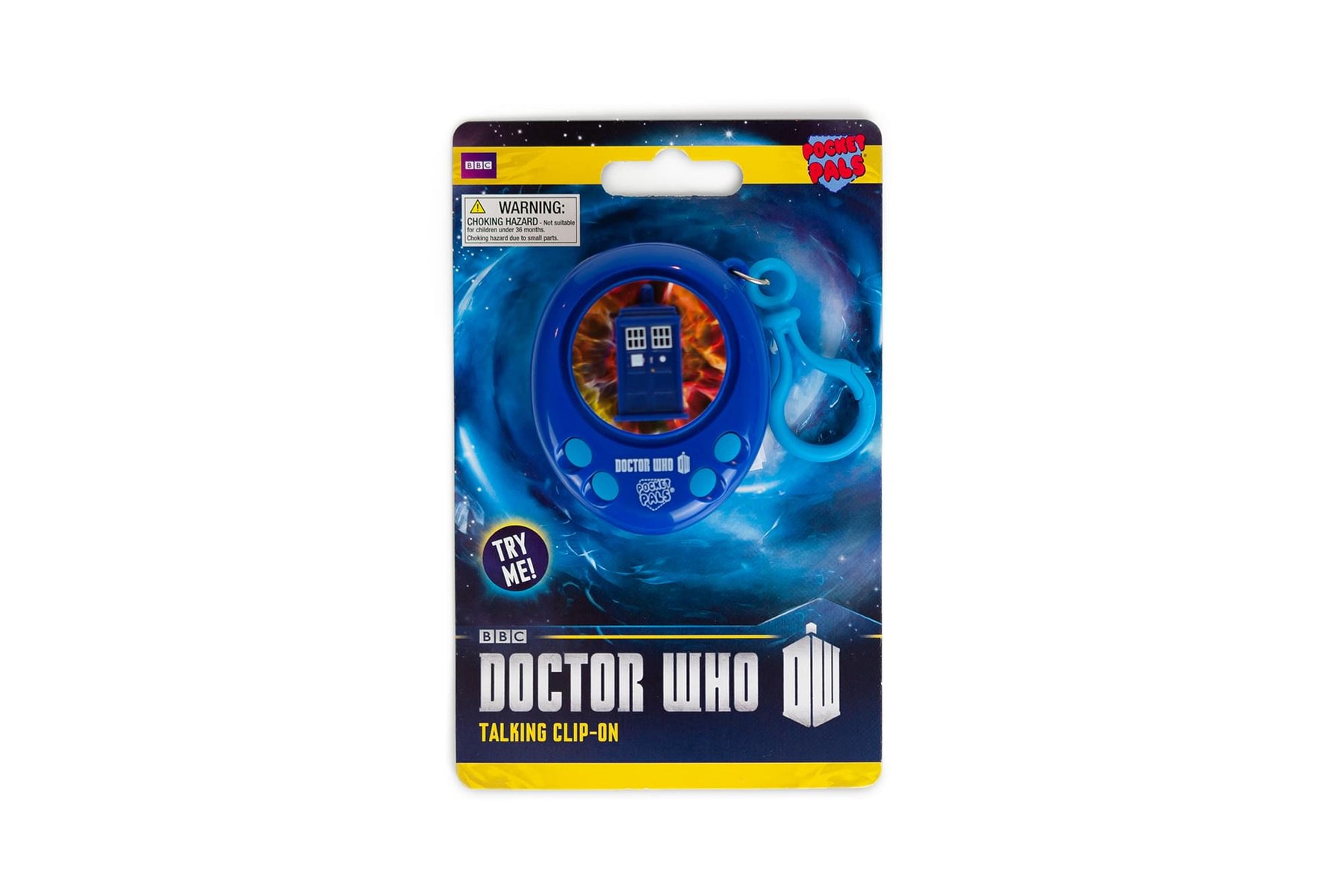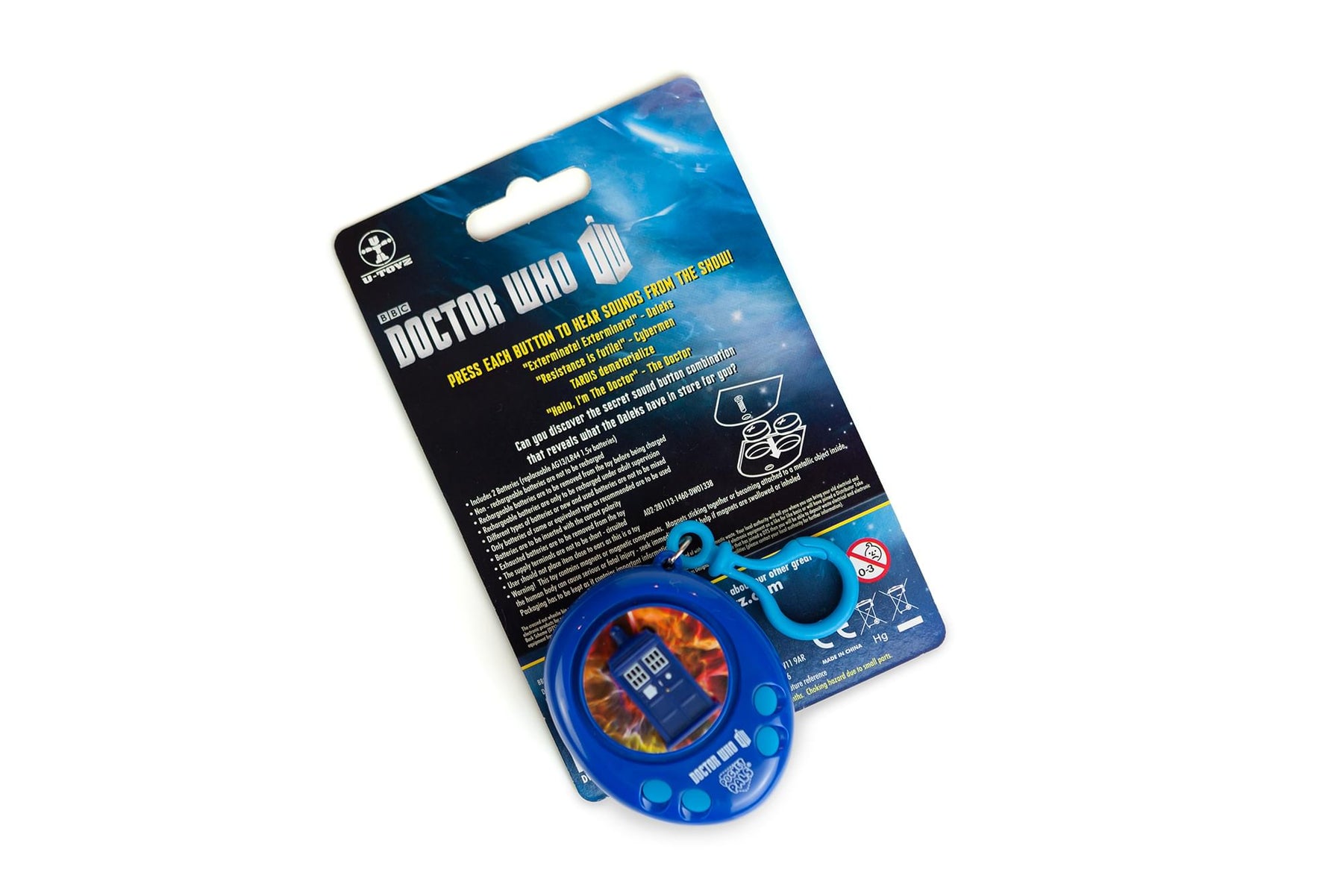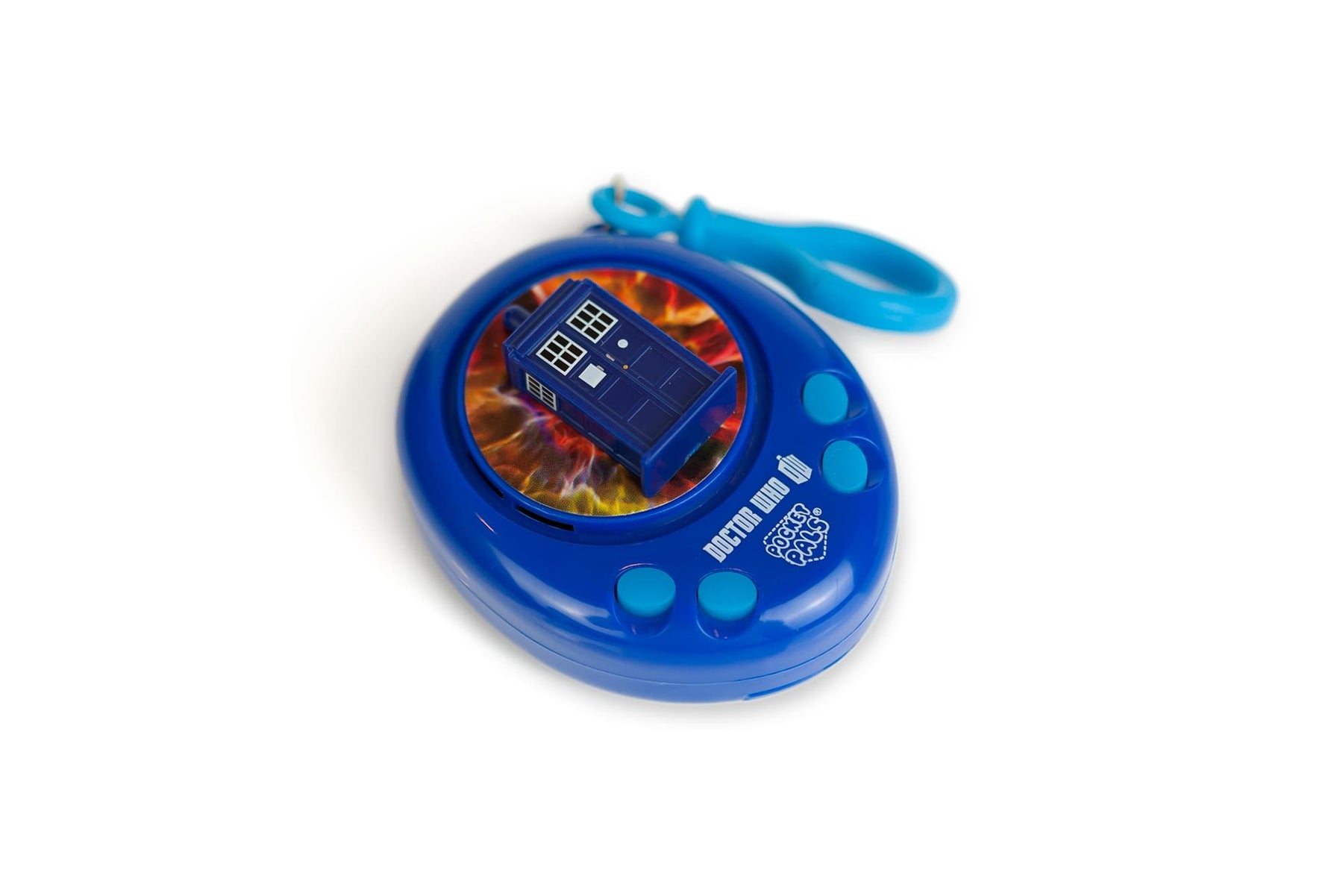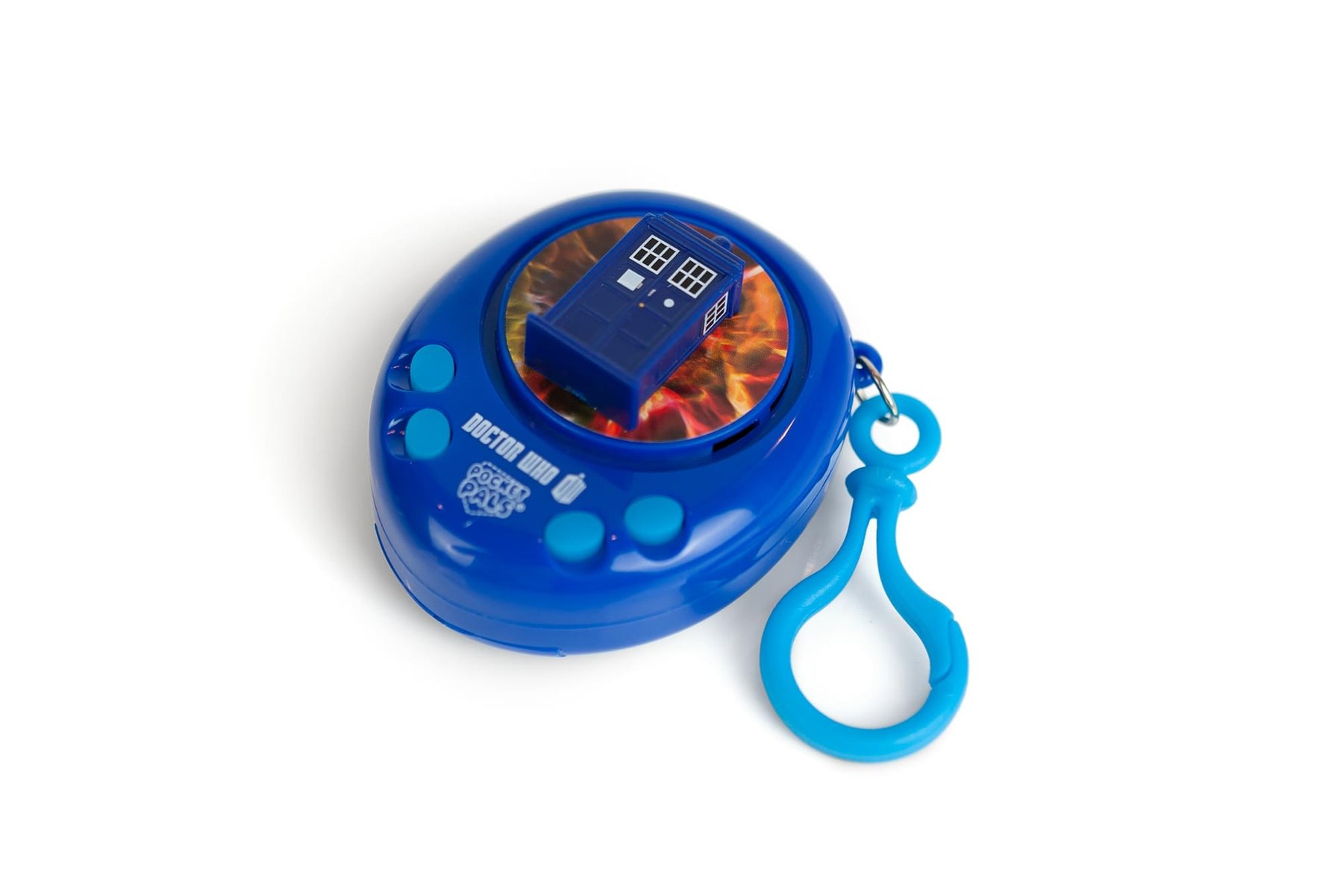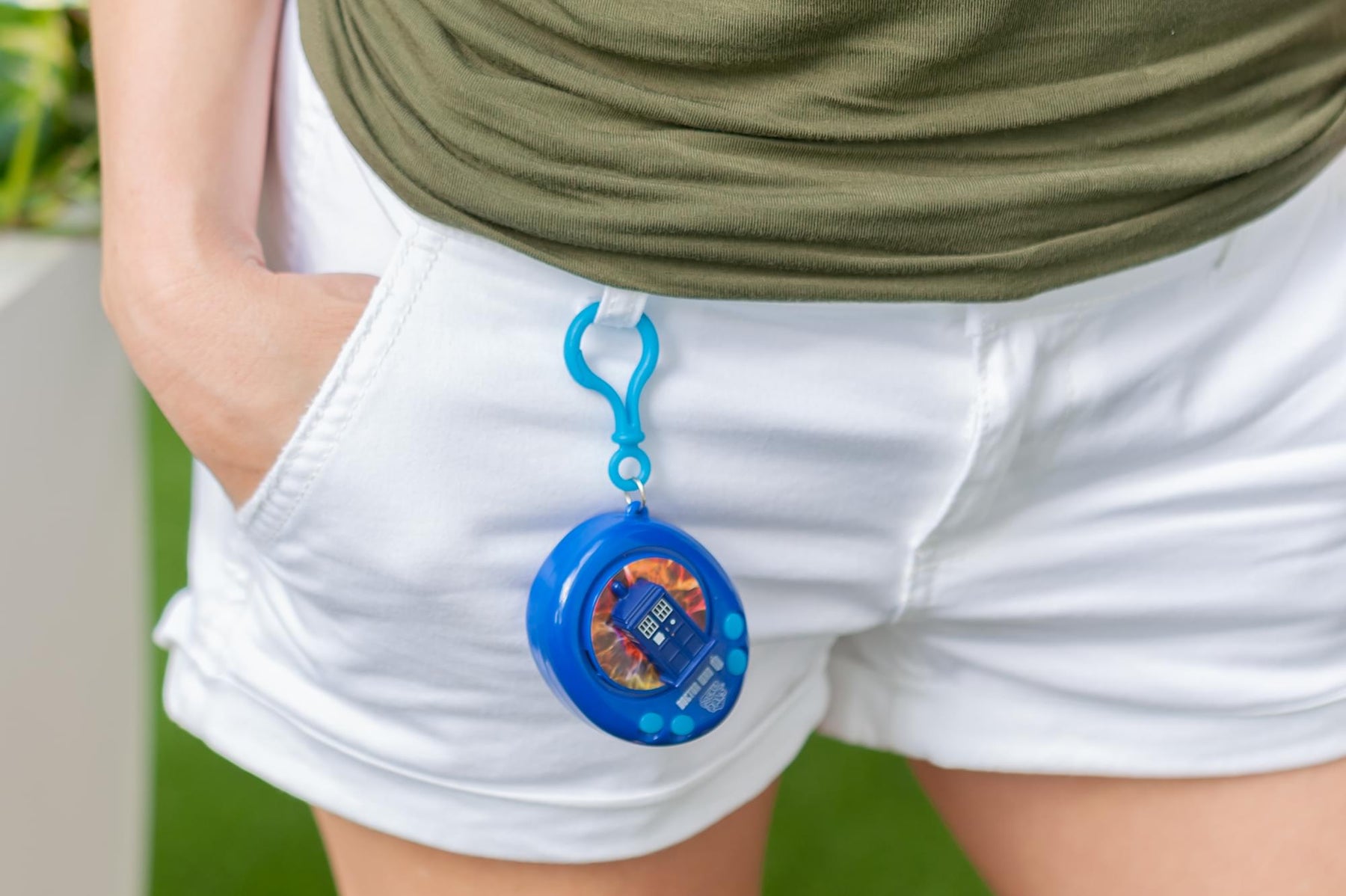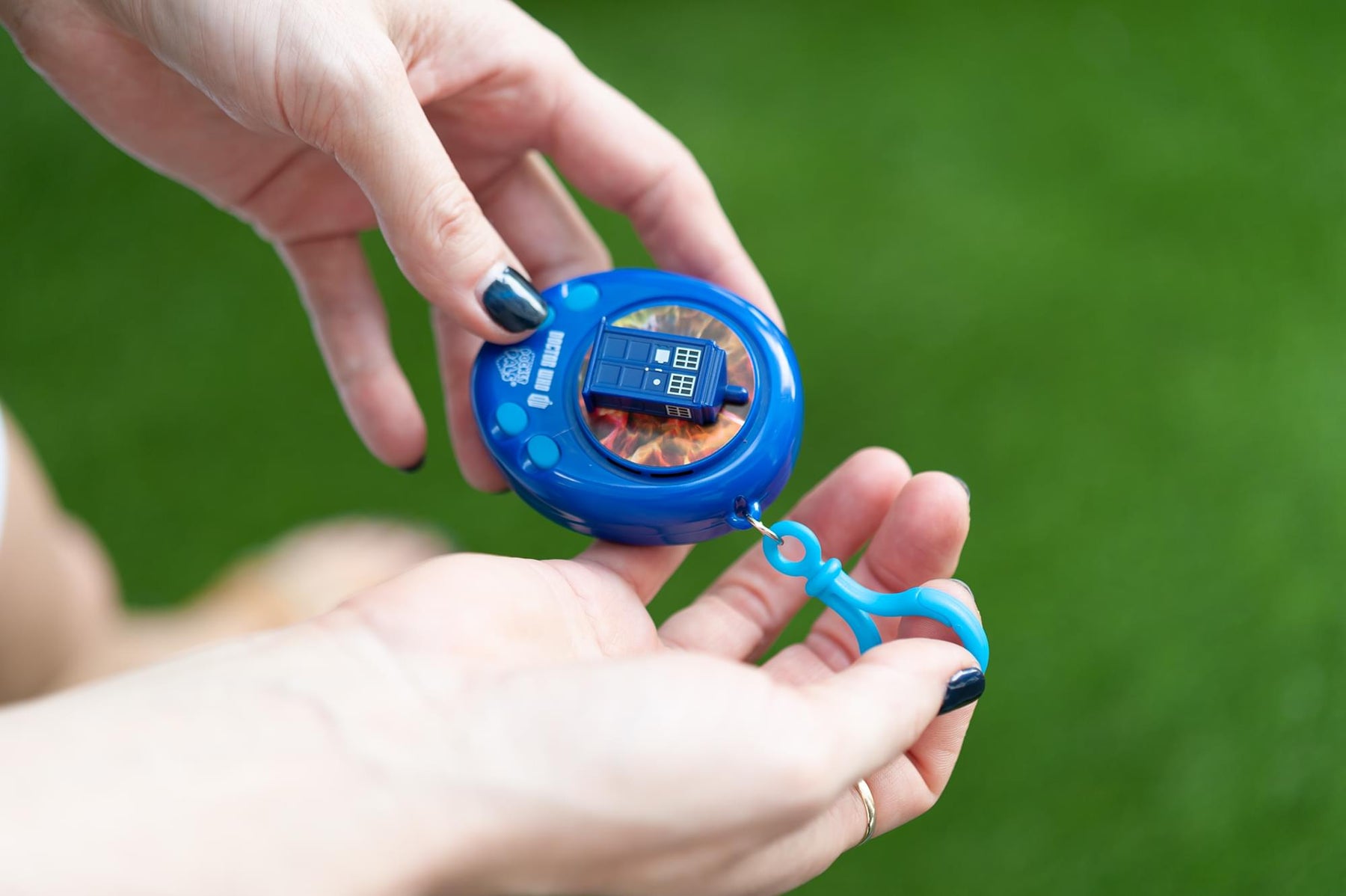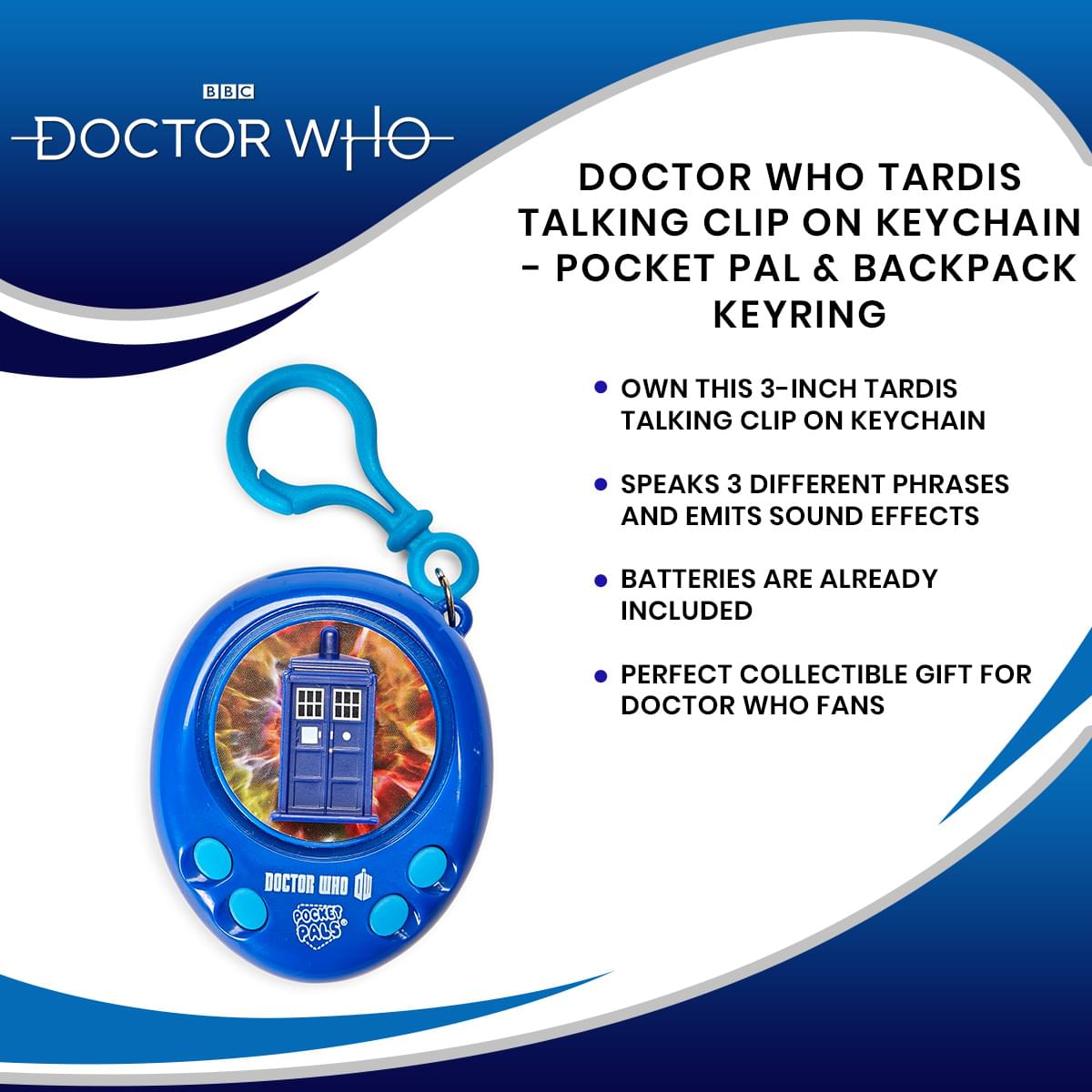 Doctor Who TARDIS Talking Clip On Keychain - Pocket Pal & Backpack Keyring
TARDIS POCKET PAL KEY RING - This Doctor Who TARDIS Pocket Pal Talking Clip-On Key Chain features a detailed, sculpted miniature replica of the iconic TARDIS against a backdrop of the vortex.
TALKING CLIP ON KEYCHAIN - This cute blue TARDIS key chain speaks 3 different phrases and emits sound effects. It's not just a keychain, it's a talking keychain!
SIZE - The Keyring measures approximately 3-inches long. Clip this Tardis accessory to your bag, backpack or belt loop to always keep it with you.
BATTERIES INCLUDED - 2 x 'AG13/LR44 1.5v batteries are already included making this cute keychain ready for use.
COOL GIFT IDEA - This unique keychain is a perfect gift for Doctor Who fans and can be a fun alternative to the everyday key ring.
Looking for a trendy & talking clip on keychain?

Look no further than this Doctor Who Tardis Key Ring!

TARDIS which actually means ""Time And Relative Dimension In Space"" is also called TT Capsule, Timeship, The Ship & The Box. It is the primary space-time vehicle used by The Doctor & by the Time Lords of Gallifrey allowing them to travel throughout the universe.

✔ Vwooooorp - travel through time and space with Doctor Who! Be transported to past episodes and re-live The Doctor's adventures with phrases from the longest running sci-fi series in time.
This TARDIS Key ring is not just a key ring, it's a talking keychain! It speaks 3 different phrases and emits sound effects. Phrases may include but are not limited to:
' Exterminate! Exterminate!' - Daleks
'Resistance is futile!' - Cybermen
TARDIS dematerialization sound effects 'Hello, I'm The Doctor!' - Eleventh Doctor.

✔ It measures about 3 inches, just perfect for backpacks & school bags.

✔ This clip on bag accessory requires 2 x 'AG13/LR44 1.5v batteries that are already included in the package.

So what are you waiting for?

Get your own TARDIS Talking Clip On Keyring now while supplies last!