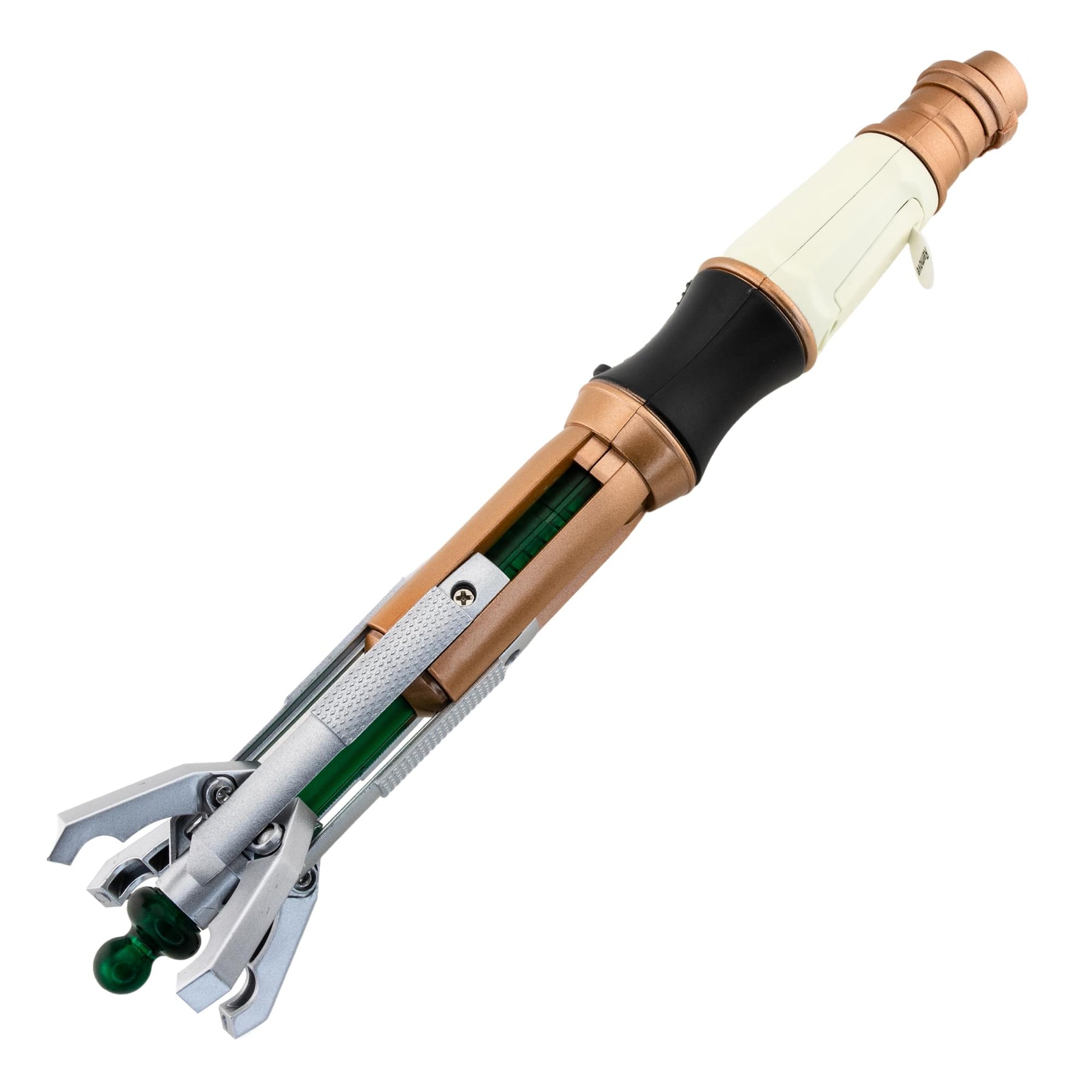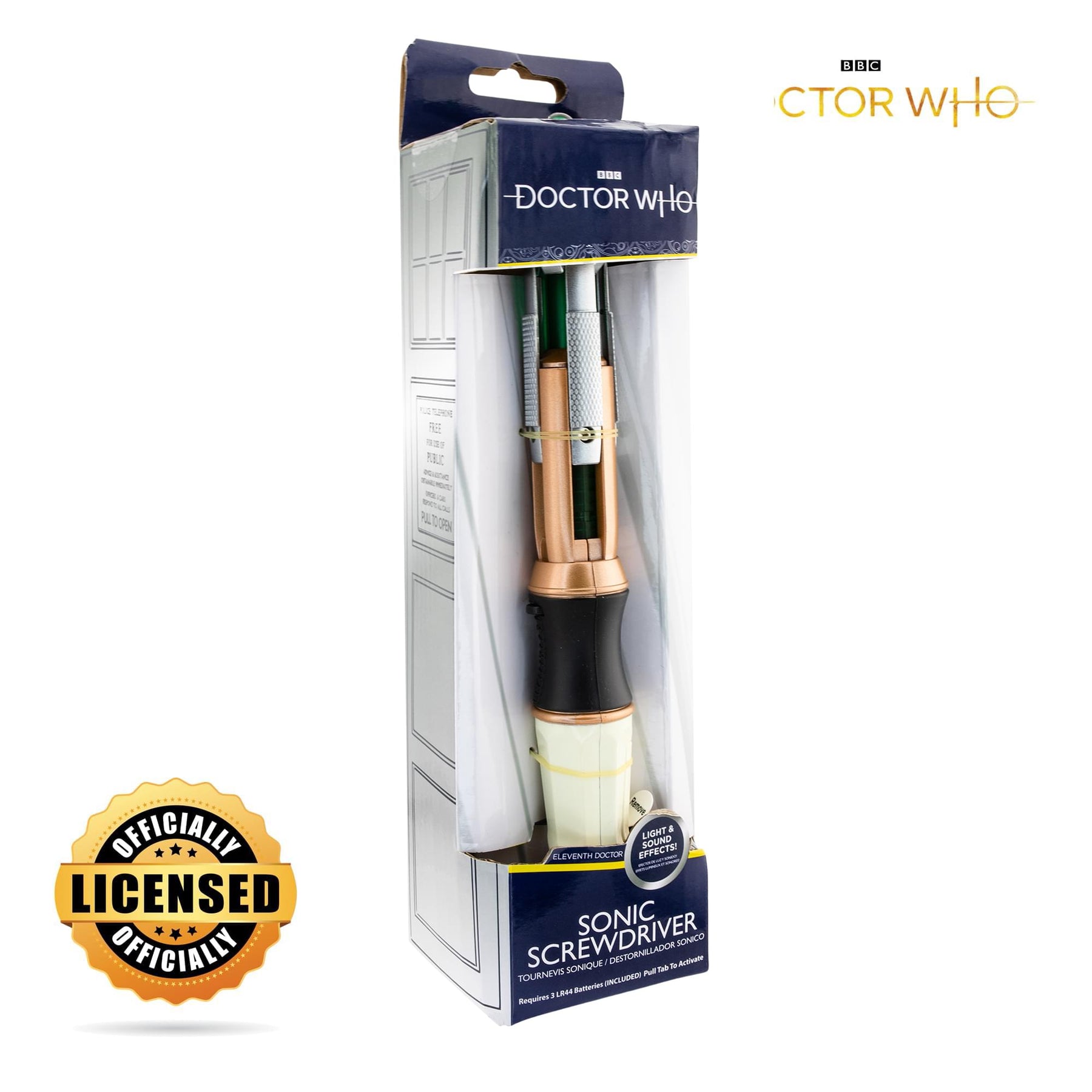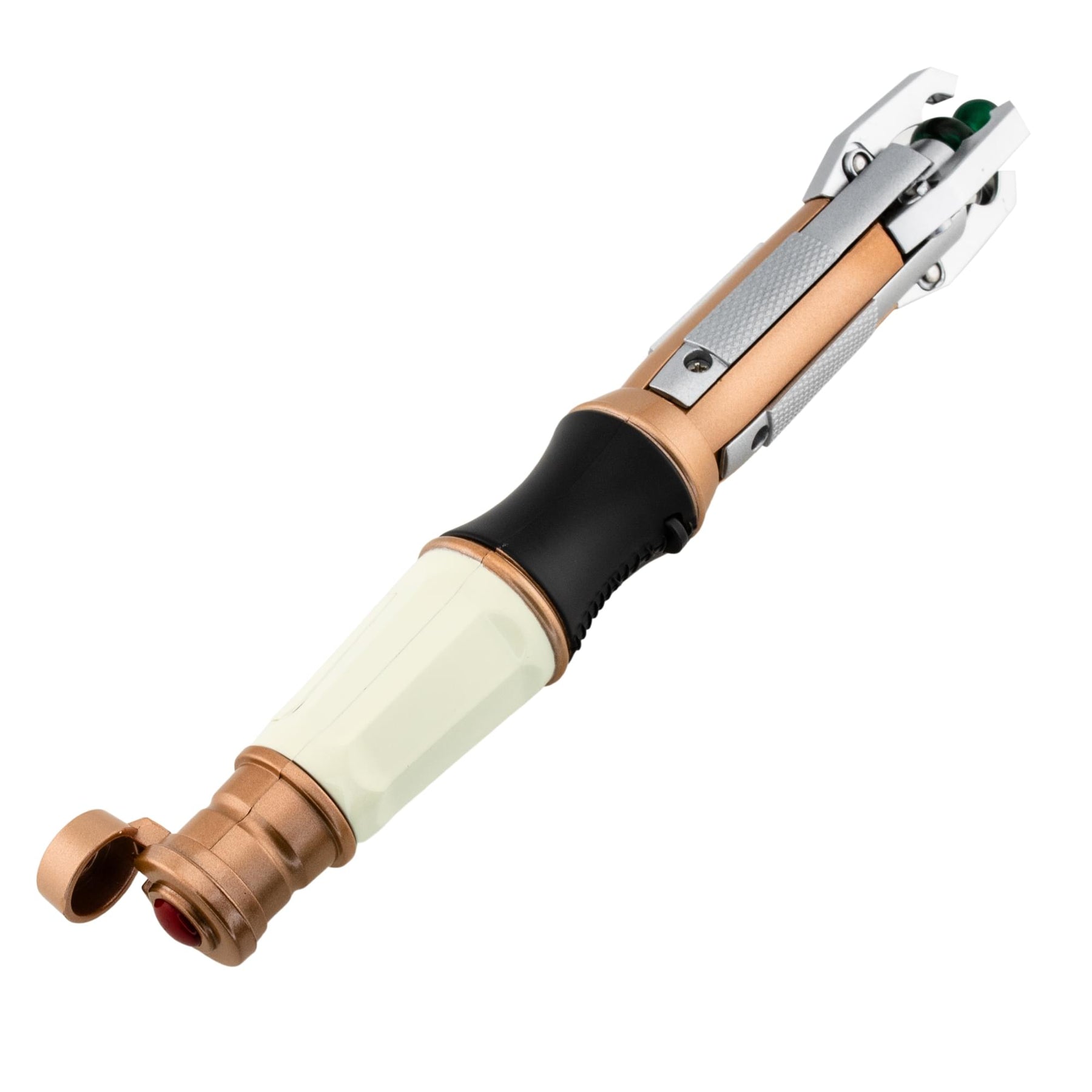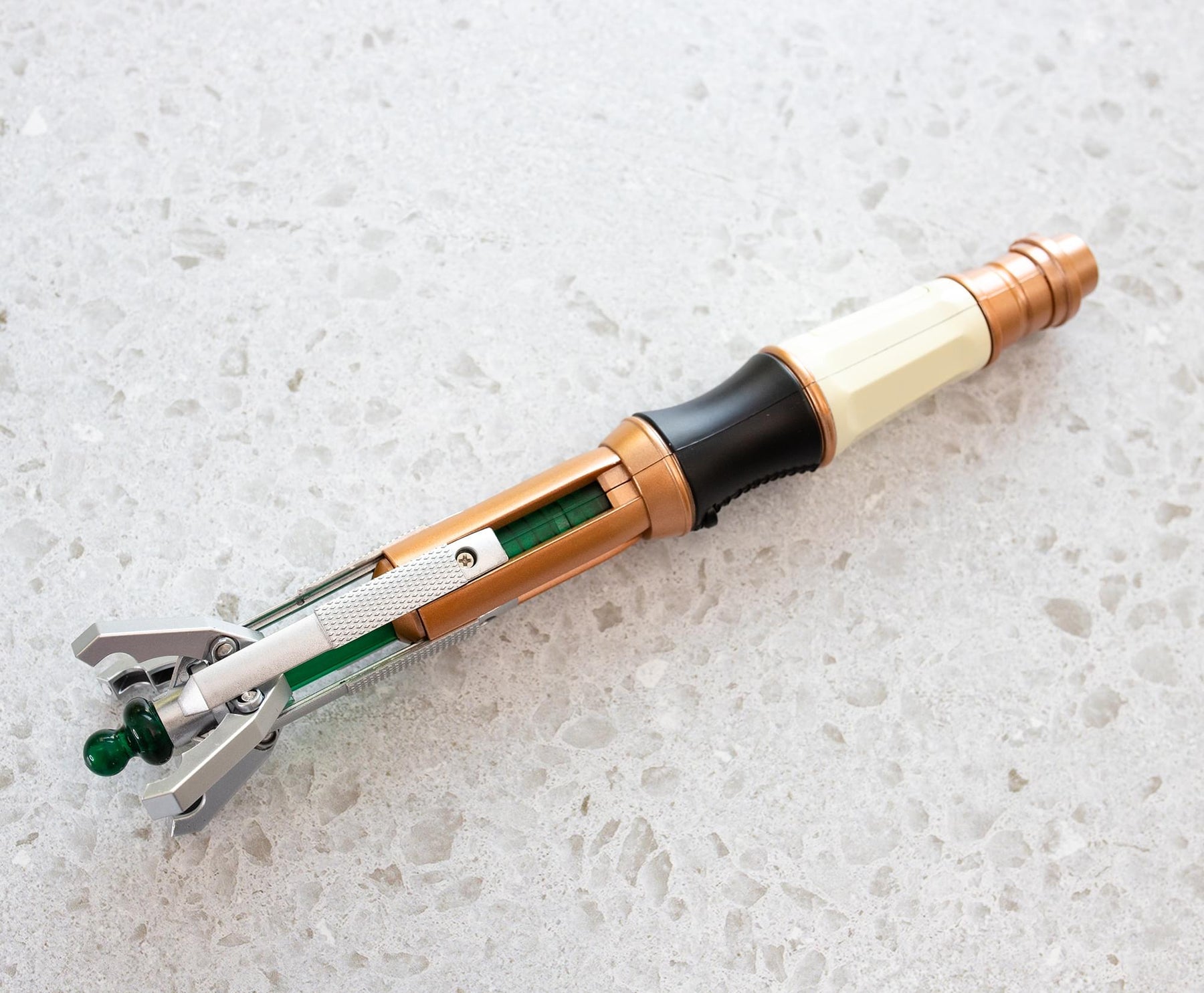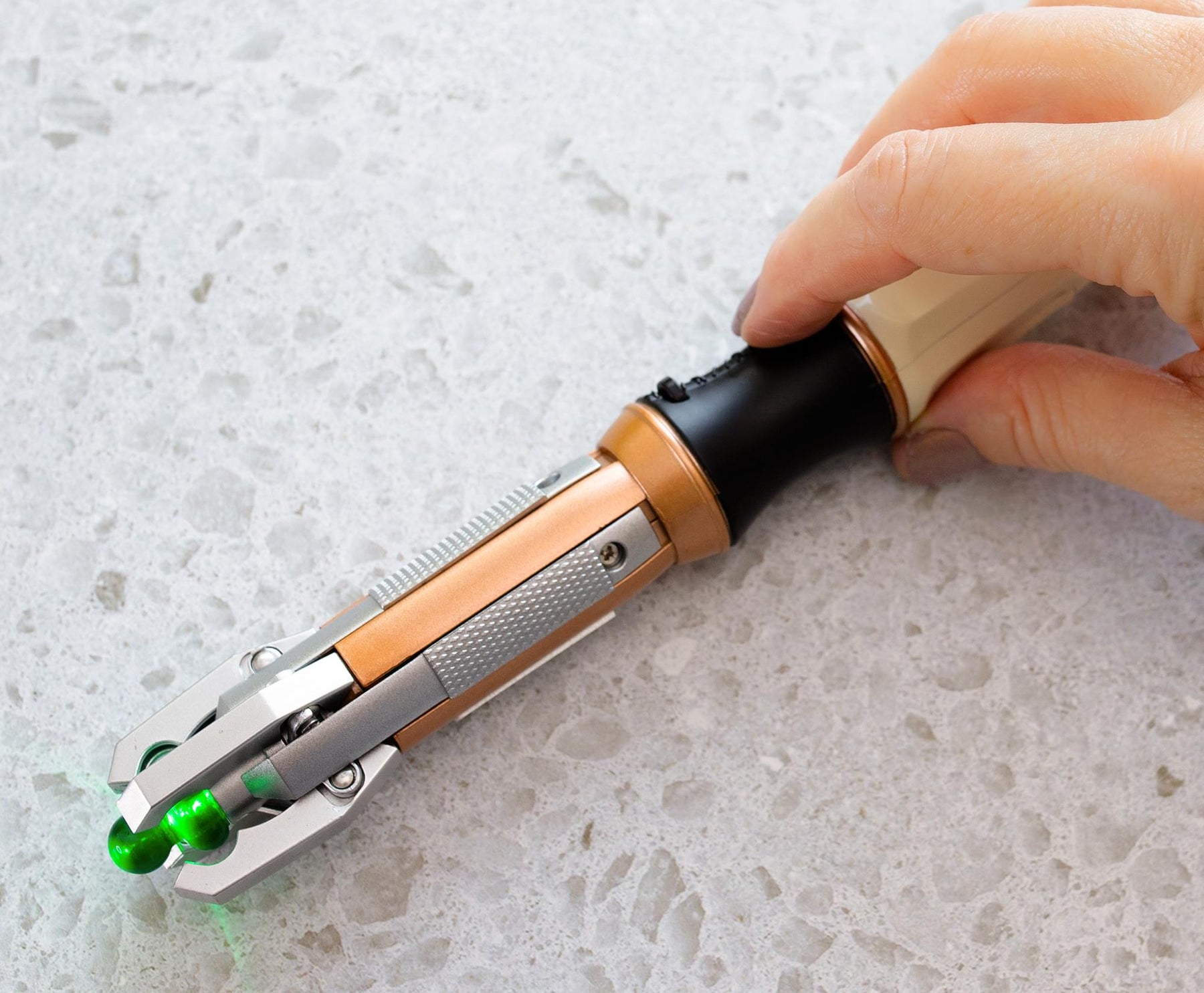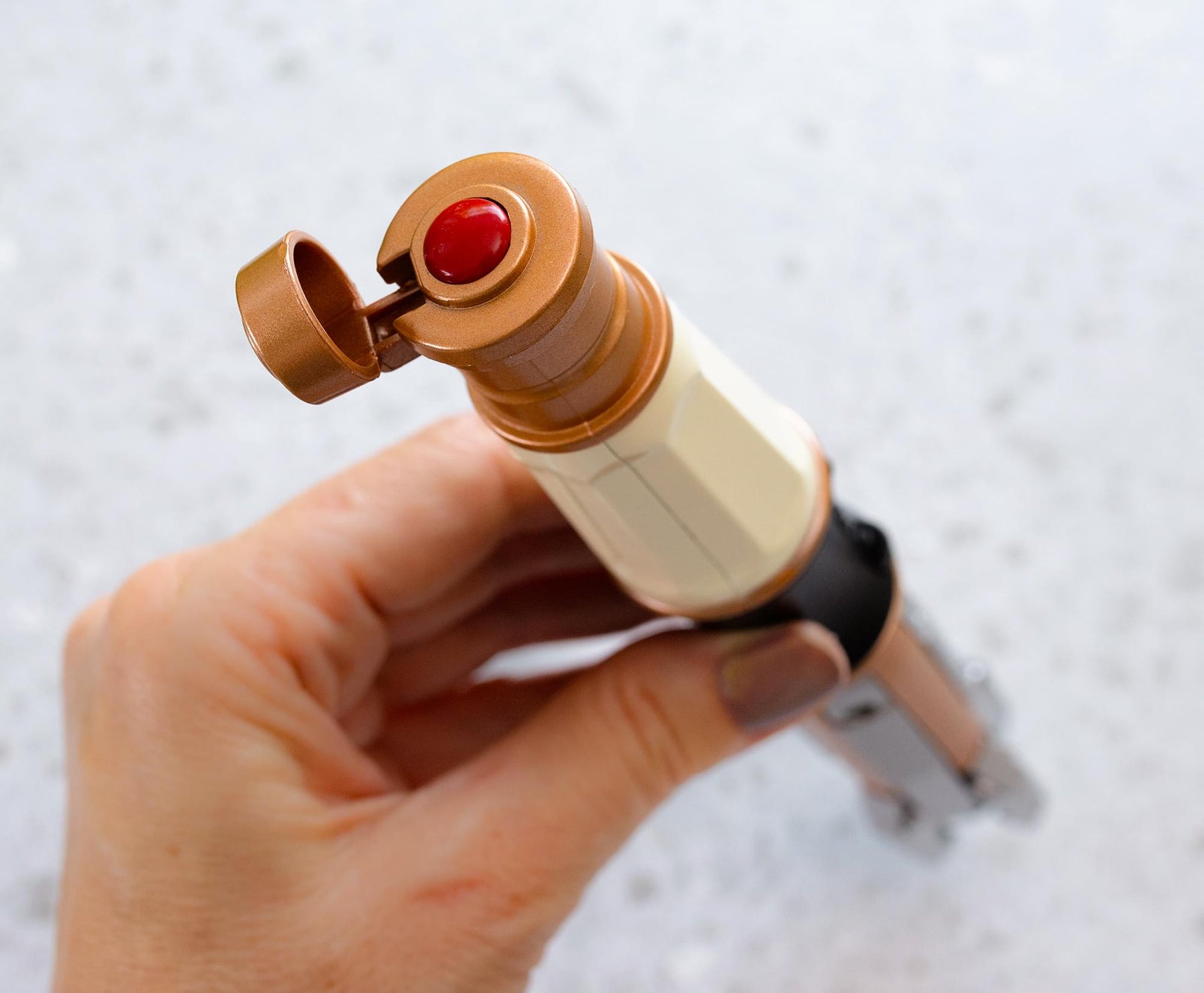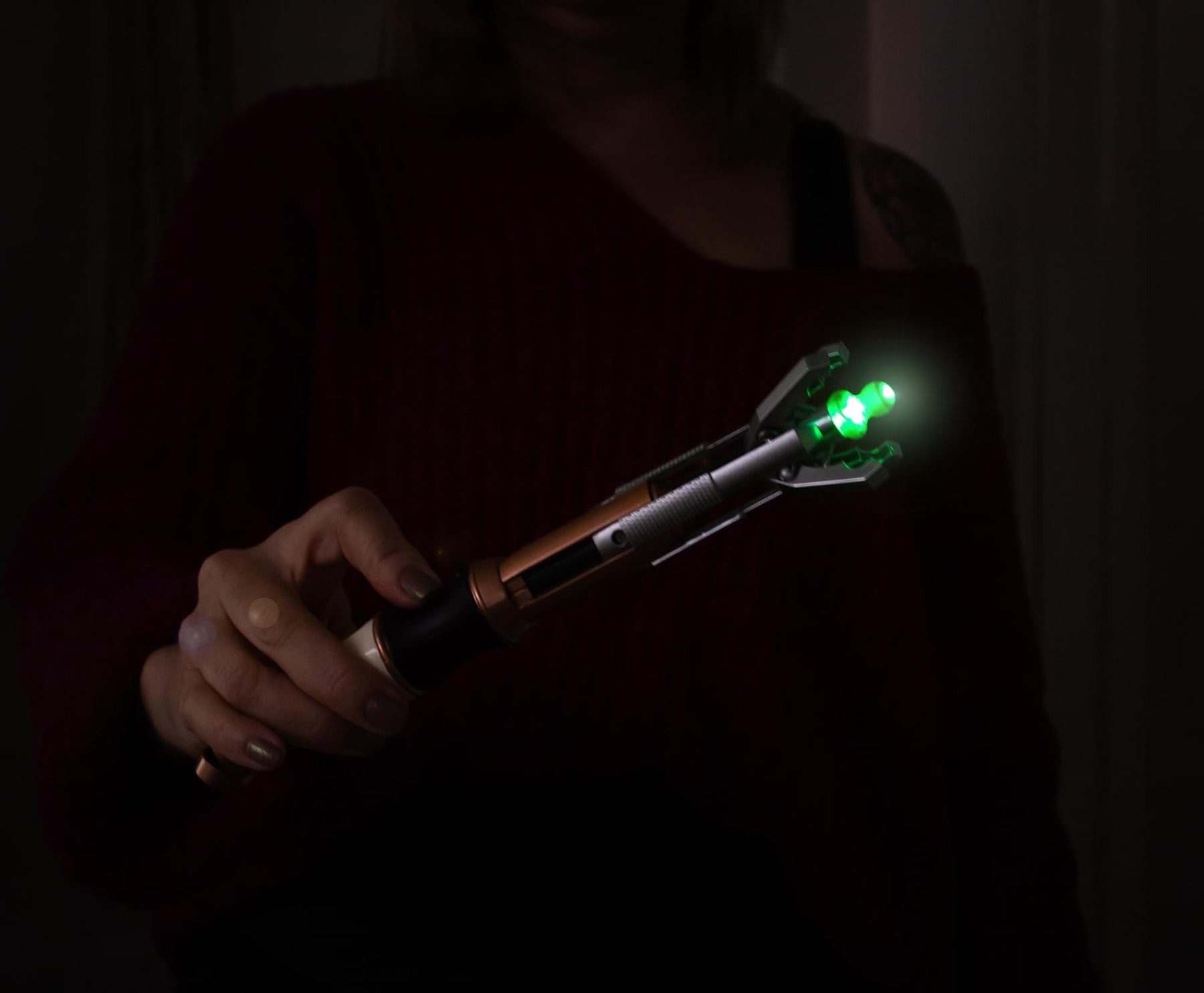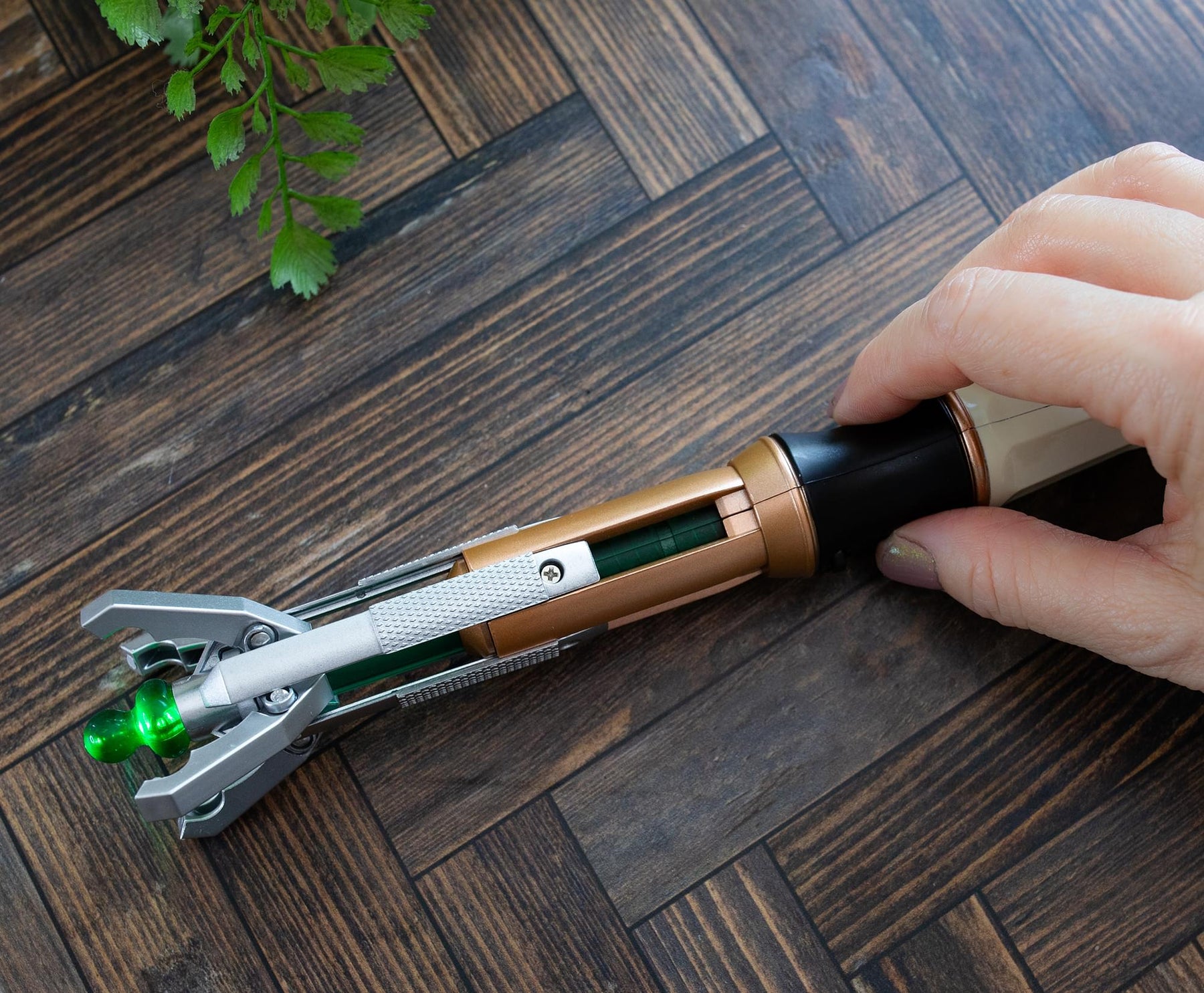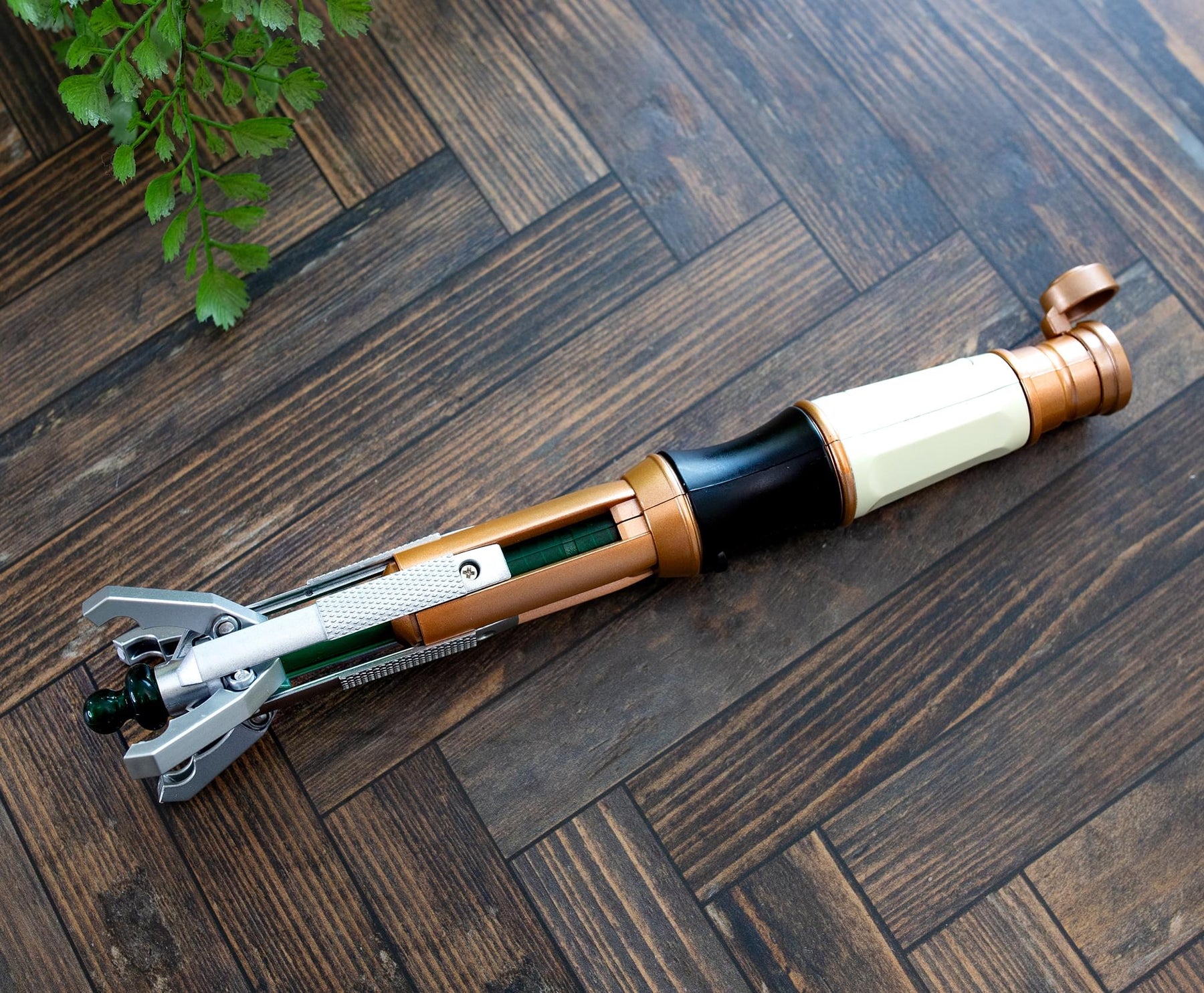 Doctor Who 11th Doctor Electronic Sonic Screwdriver Prop | Toynk Exclusive
A UNIVERSE OF EXCITEMENT: Between time, space, bowties, and fezzes, you're in for the adventure of a lifetime. Experience the epic world of Doctor Who with this exclusive rendition of the Eleventh Doctor's sonic screwdriver.
THE RAGGEDY DOCTOR'S LEGACY: Yell out "Geronimo!" as you wield this electronic sonic screwdriver. An intricate prop toy based on the unique device brandished by the Eleventh Doctor during Matt Smith's tenure as the iconic character.
LIGHT AND SOUND FX: Sonic screwdriver features the trademark hollow claws and spring action. Activate the authentic green light and sound effects that'll have you reliving your favorite moments. Operates via 3x LR44 button cell batteries (included).
HARNESS THE POWER OF A TIME LORD: Let your imagination be as limitless as the universe. Whether you're attending conventions, hosting Doctor Who marathons, or channeling your inner Time Lord, this prop toy will be your faithful companion.
OFFICIAL DOCTOR WHO COLLECTIBLE: Embark on an epic journey with this officially licensed Eleventh Doctor Electronic Sonic Screwdriver Prop inspired by Doctor Who. A reliable, durable, and finely detailed piece of Time Lord technology.
BOUNDLESS ADVENTURES AWAIT
Journey through time and space with this exclusive Eleventh Doctor Electronic Sonic Screwdriver Prop, immersing you in the thrilling universe of Doctor Who.
Gripping tales of time-hopping, encounters on distant planets, and exciting cosmic escapades are just a sonic buzz away with this impressive prop toy. Pays homage to the iconic device utilized by the Eleventh Doctor, a popular iteration of the character portrayed by Matt Smith in the long-running BBC series.
THE WONDERS OF GALLIFREYAN TECHNOLOGY
Channel your inner Time Lord as you wield this faithful rendition of the Doctor's trusty sonic screwdriver, complete with authentic lights and sounds that immerse you in the epic adventures of the series. A device synonymous with the Doctor's extraordinary legacy, the intricacies and attention to detail will make you feel like you're holding the real thing.
A SYMBOL OF THE TIME LORD'S LEGACY
Now is your chance to be a part of the Doctor's timeless adventures. Carry the sonic screwdriver with you and step into the role of the universe's most daring Time Lord, guiding your companions through the twists and turns of the cosmos.
Grab your bowtie, dust off your fez, and venture into the TARDIS with this officially licensed prop toy collectible from Doctor Who.
Read All About It on Our Blog
Trending Geek