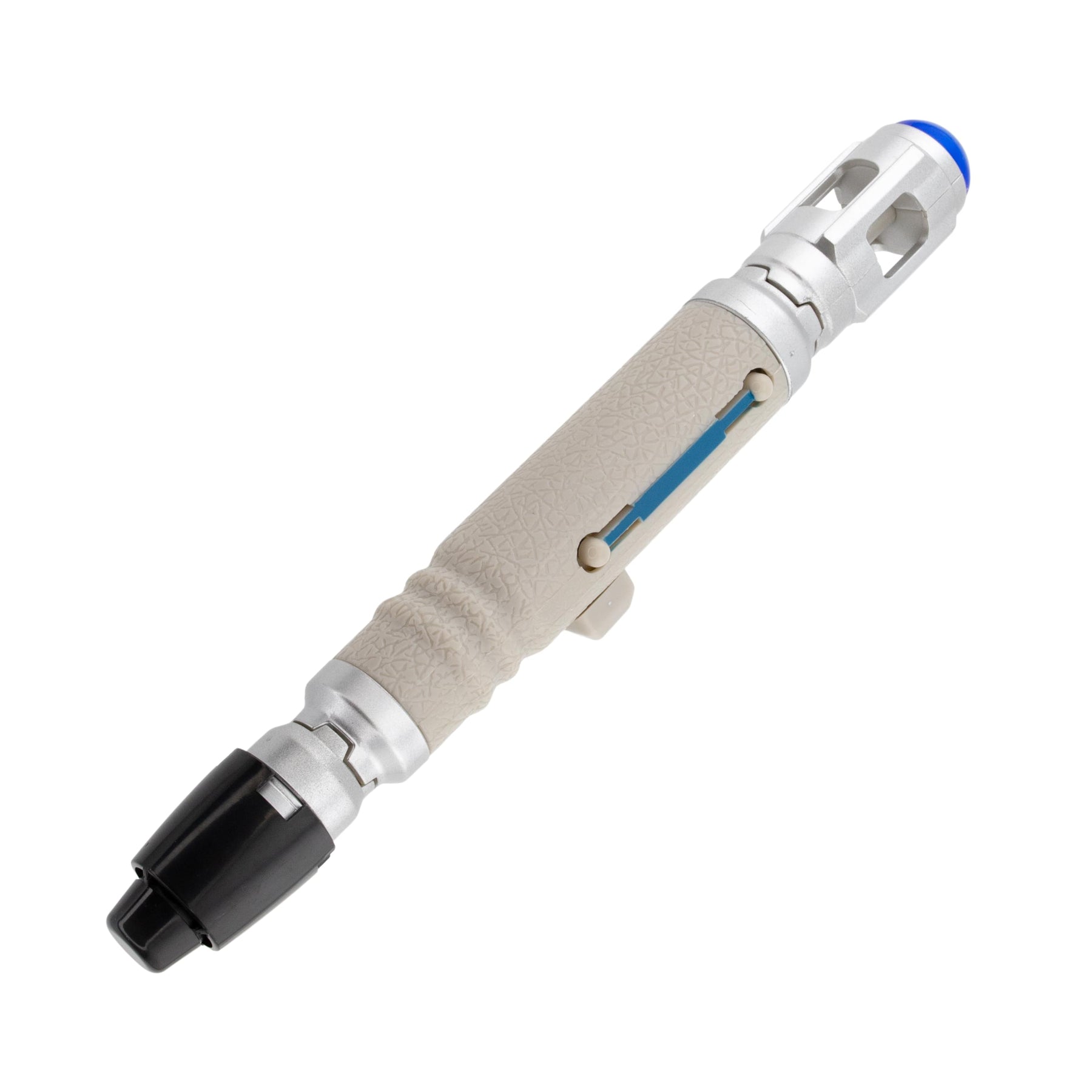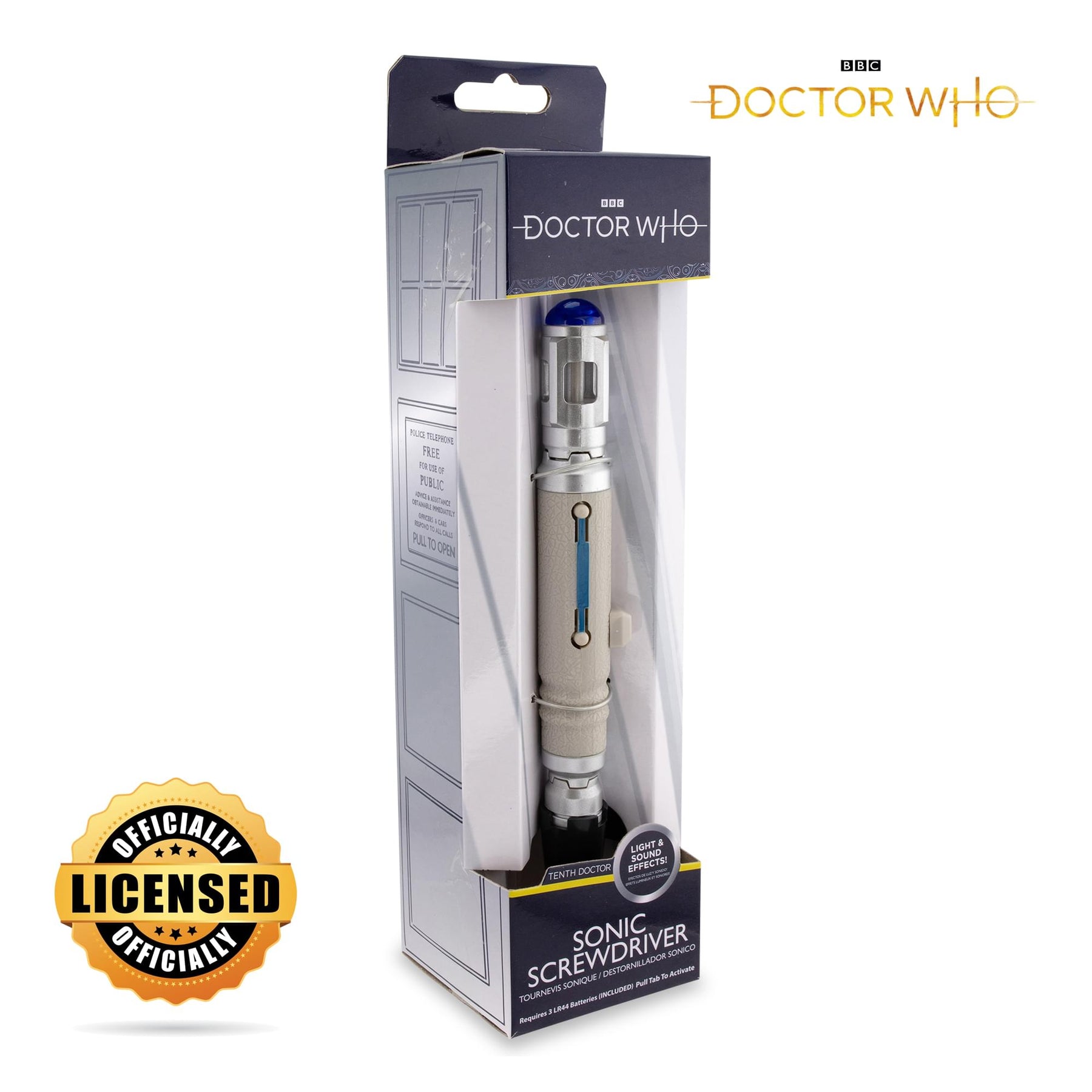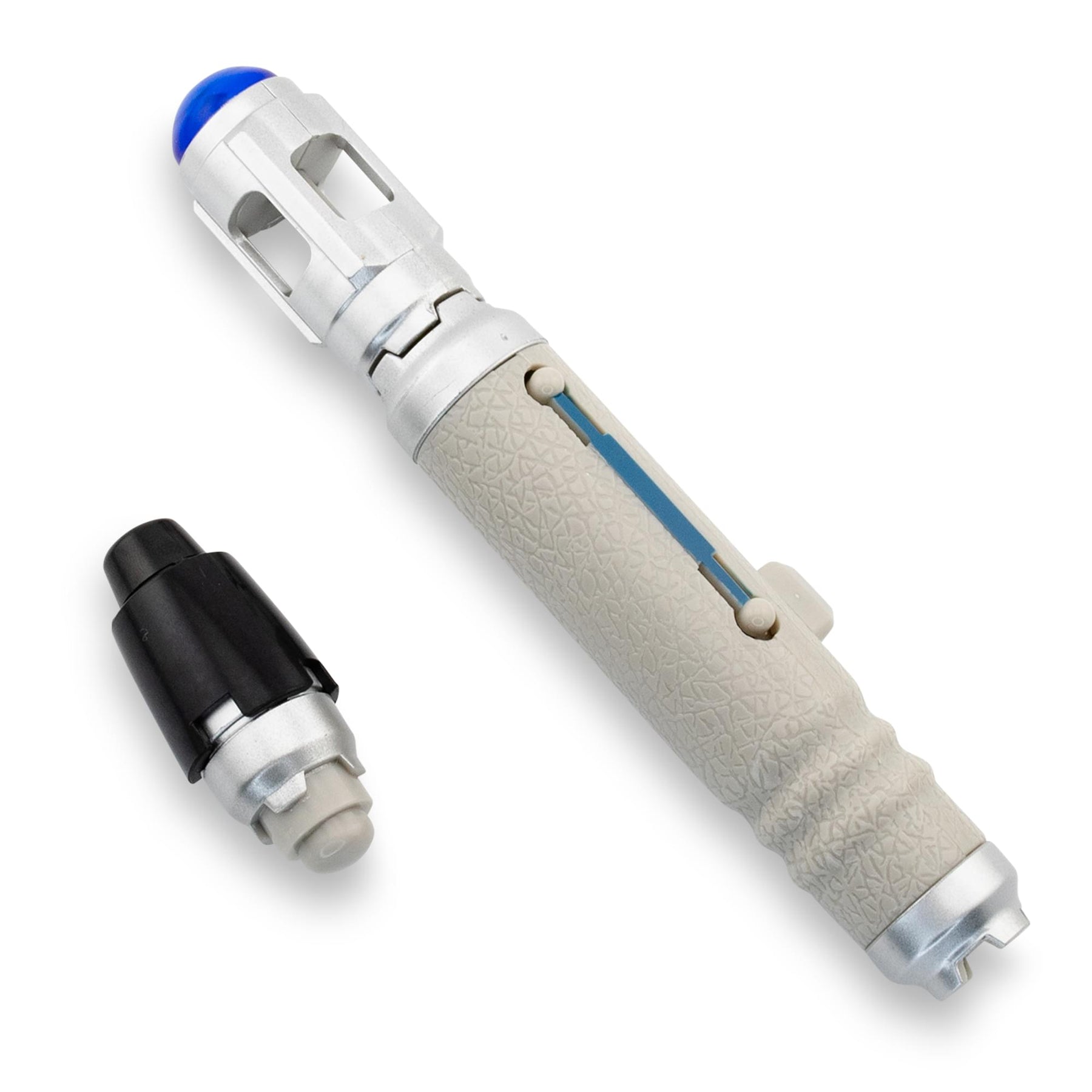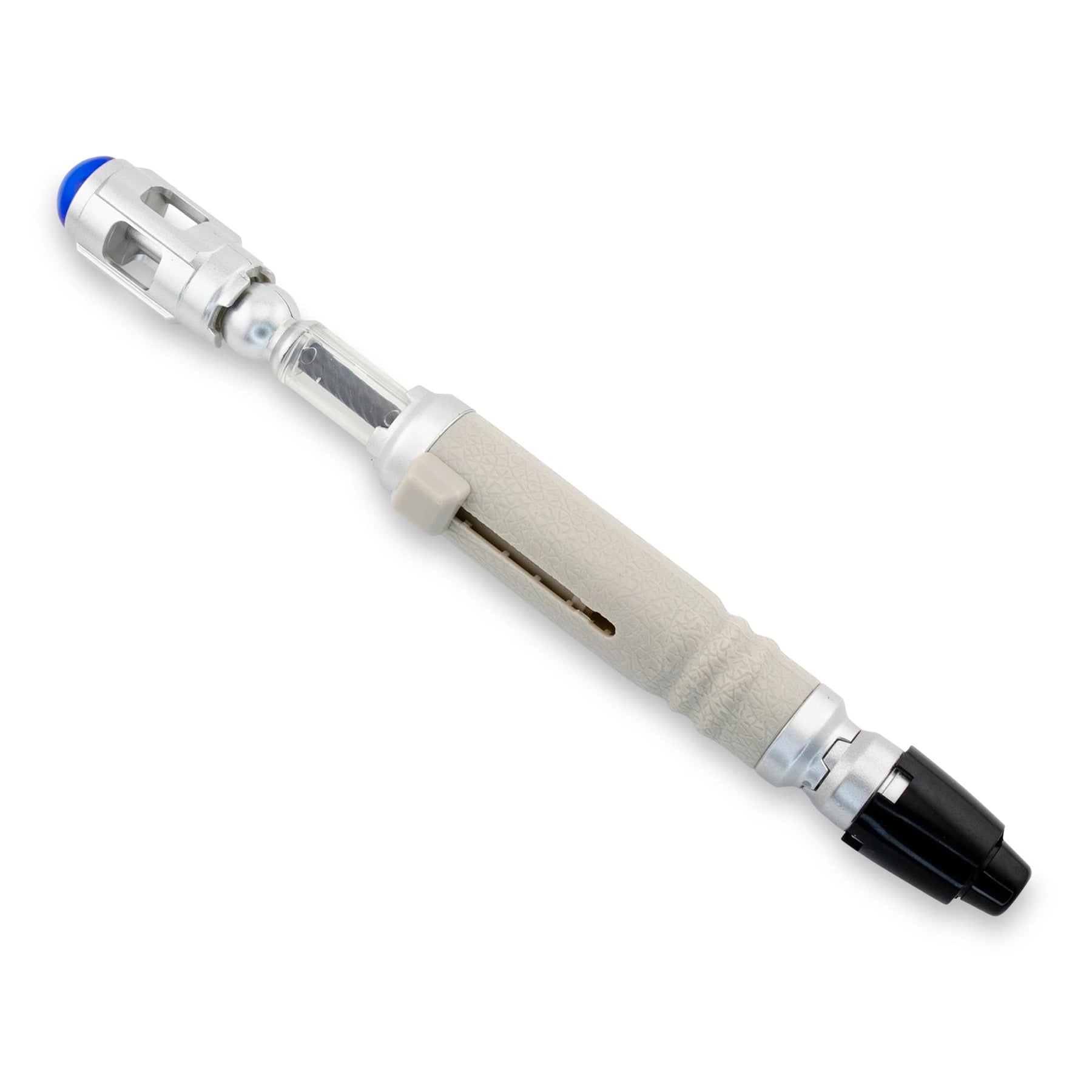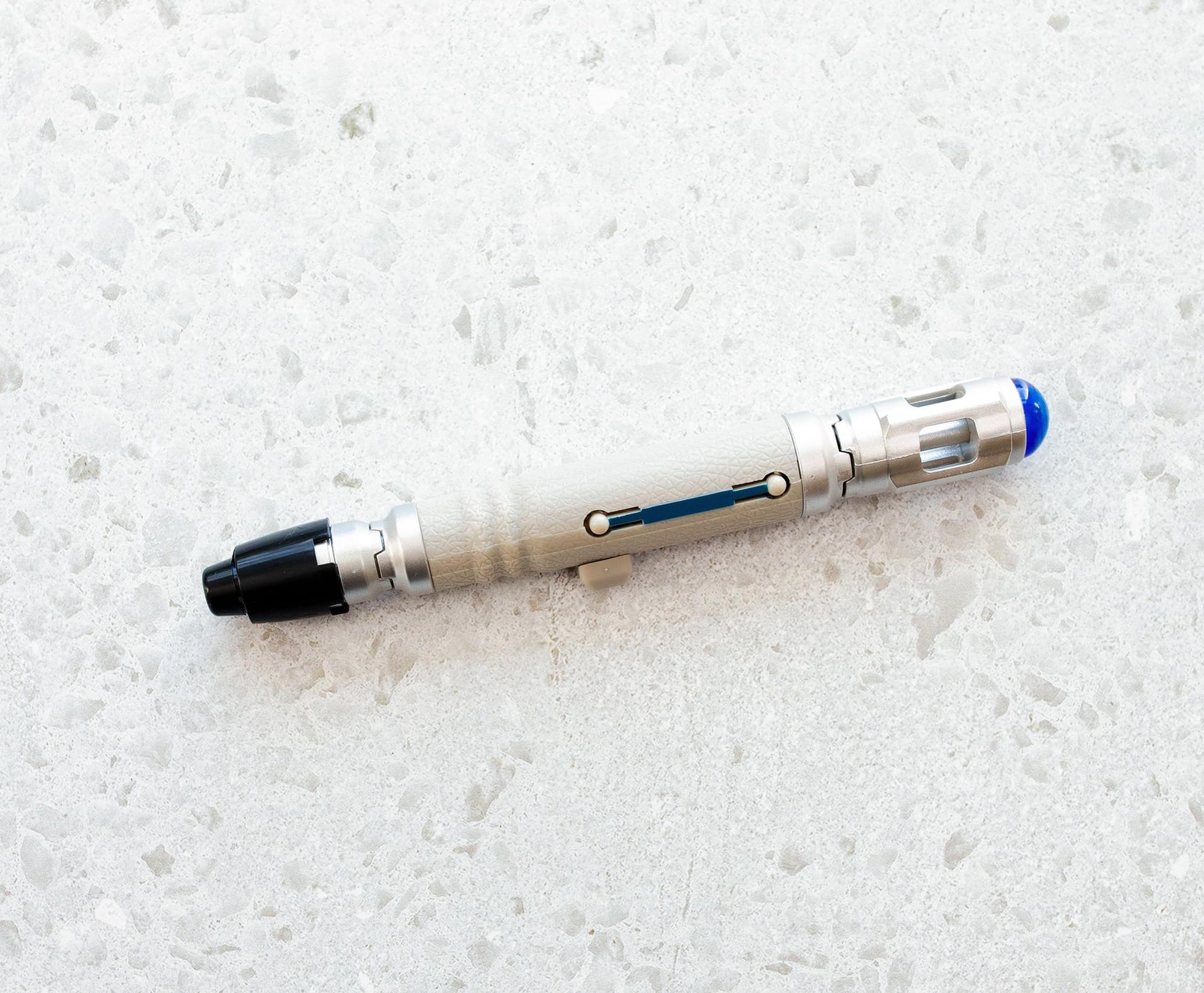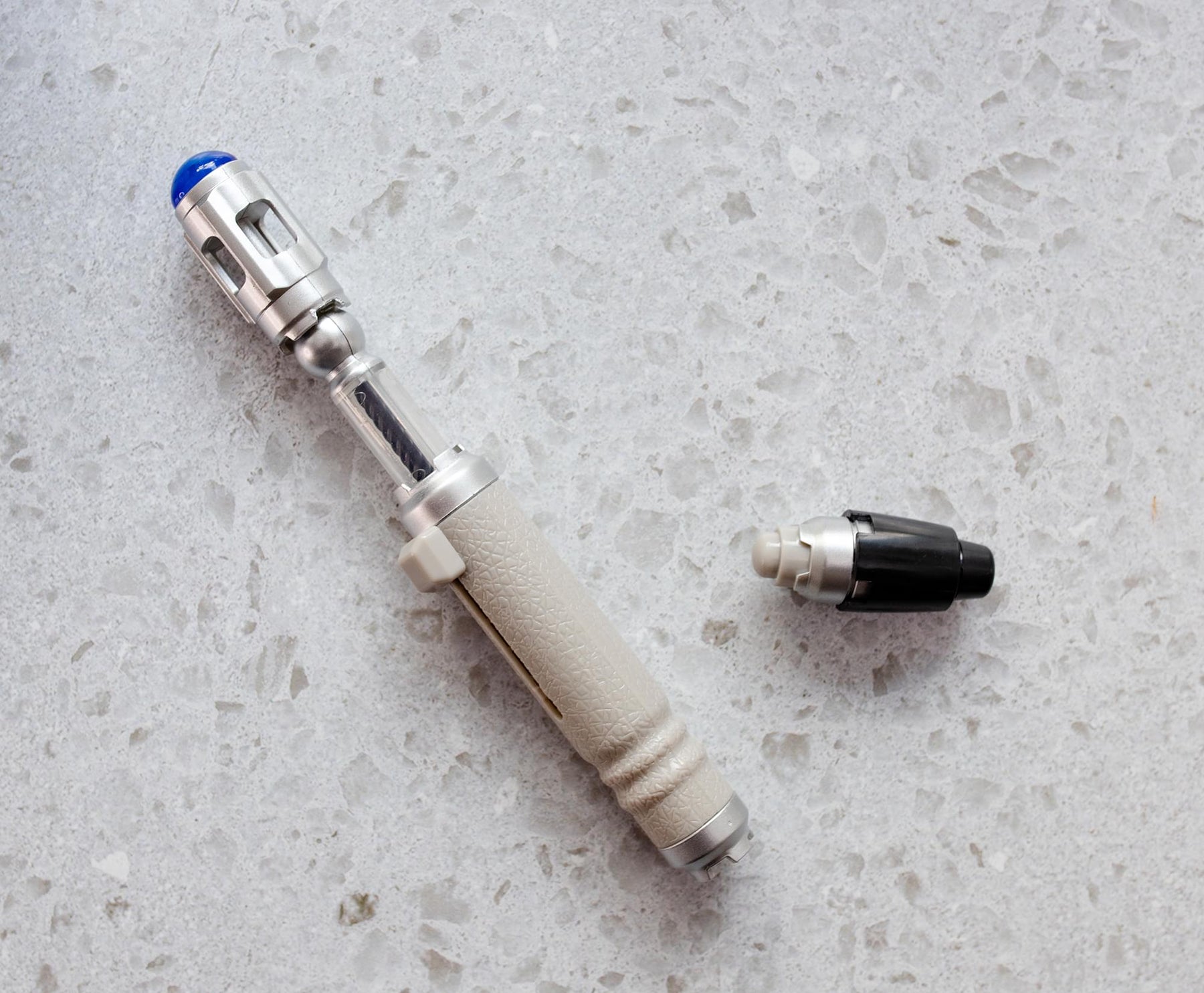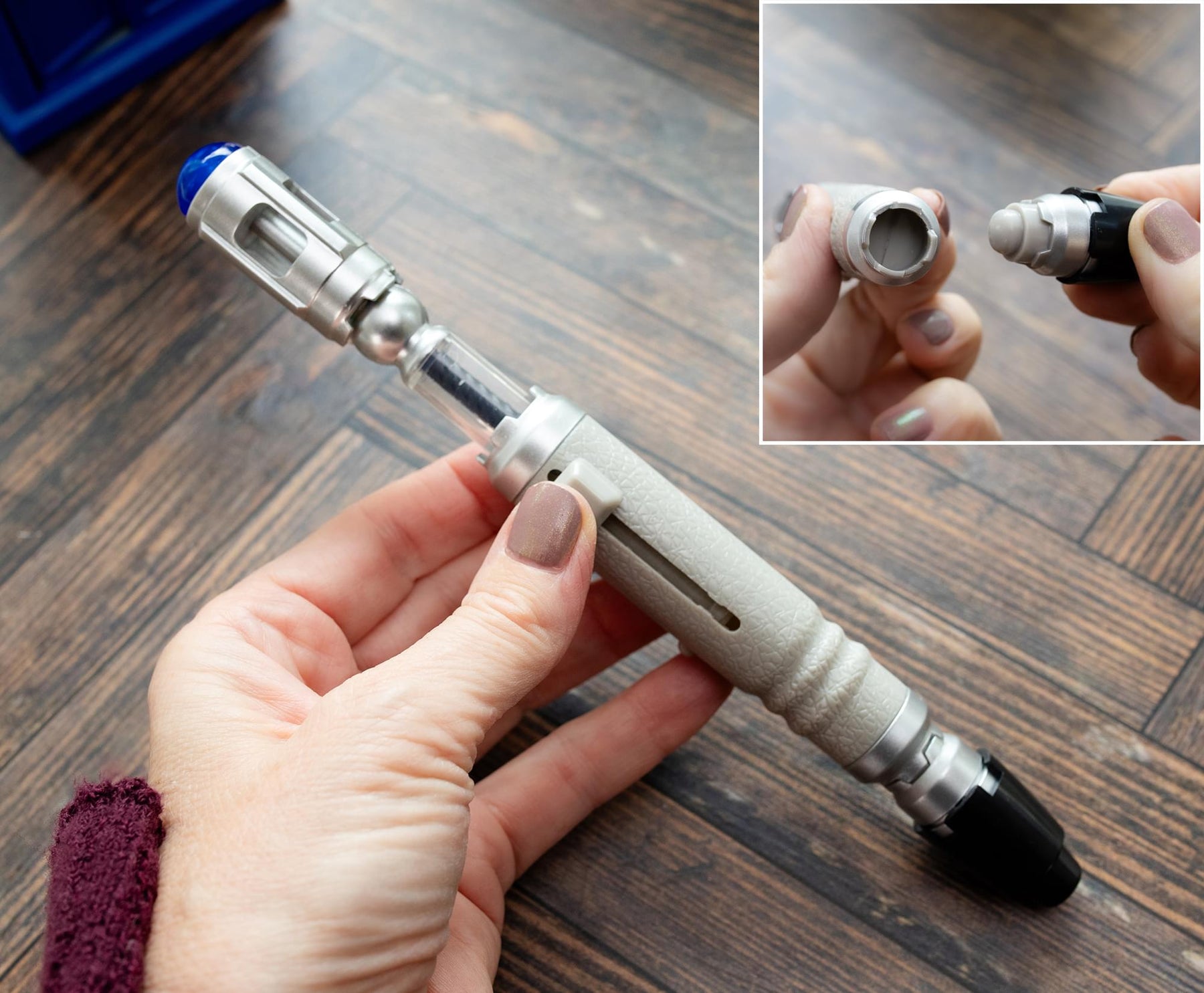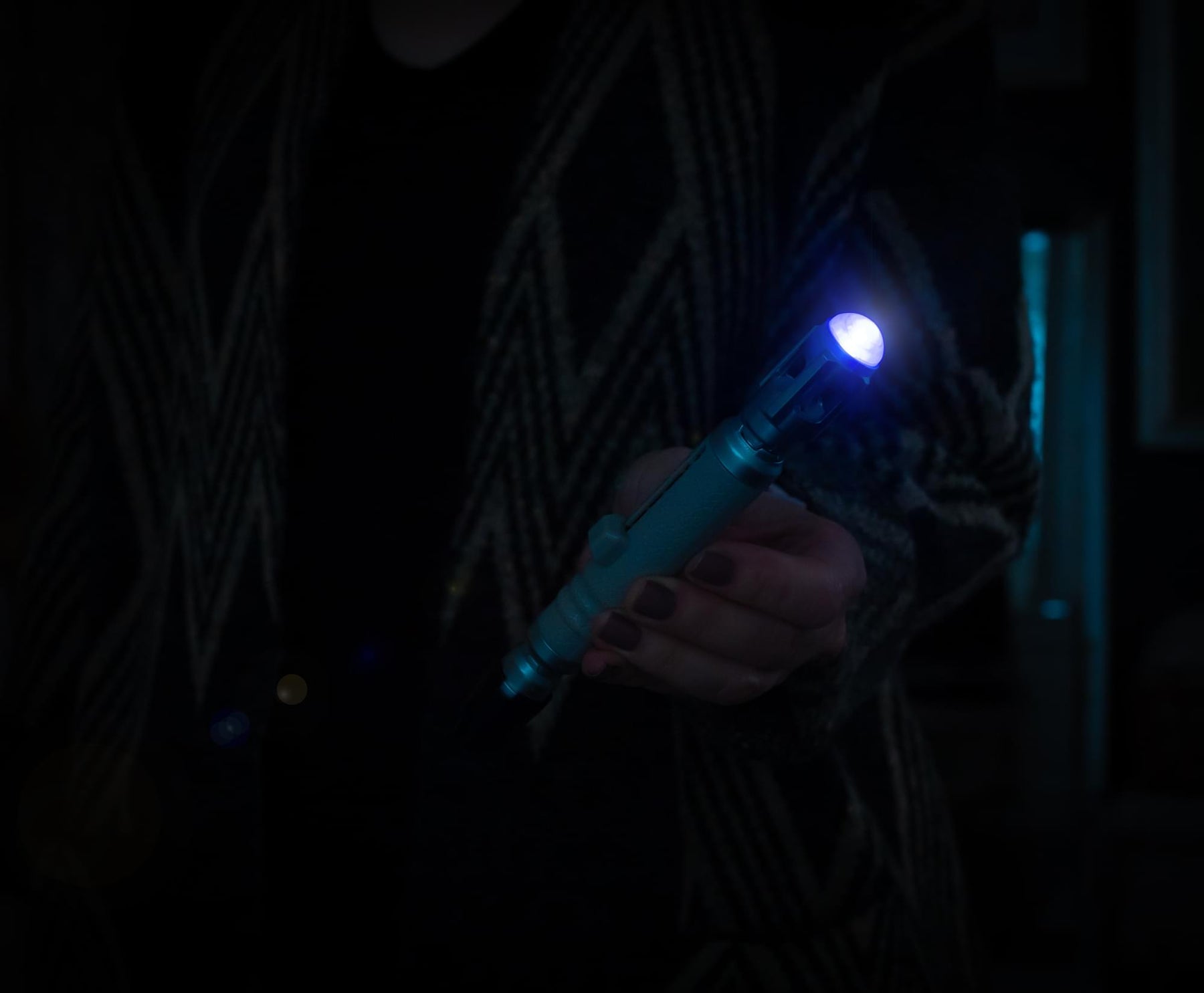 Doctor Who 10th Doctor Electronic Sonic Screwdriver Prop | Toynk Exclusive
TIMELESS ADVENTURES: Transport yourself straight into the action with this exclusive rendition of the Tenth Doctor's sonic screwdriver. Get ready to defy the impossible and embark on thrilling adventures inspired by Doctor Who.
MADE TO TIME LORD SPECIFICATIONS: Experience the spectacle of the Tenth Doctor's epochs with this electronic sonic screwdriver prop toy. Emulates the device brandished by David Tennant's iconic portrayal of the character in the hit BBC series.
LIGHT AND SOUND FX: Press and hold the button on the sonic screwdriver in extended or retracted positions to create authentic blue lights and buzzing sound effects from the show. Operates via 3x LR44 button cell batteries (included).
WIBBLY-WOBBLY CHARM: Take your cosplay or collectibles display to a whole new dimension. Crafted with meticulous attention to detail, this rendition of the iconic Tenth Doctor's sonic screwdriver is every Whovian's dream come true.
OFFICIAL DOCTOR WHO COLLECTIBLE: Your journey is just beginning. Explore the vastness of space and time with this officially licensed Tenth Doctor Electronic Sonic Screwdriver Prop from the unforgettable tales of Doctor Who.
EXPERIENCE THE TIMELESS TALES
Allons-y! The legend continues with this exclusive Tenth Doctor Electronic Sonic Screwdriver Prop from the interdimensional adventures of Doctor Who.
This impressive recreation boasts an incredible likeness to the Doctor's iconic sonic screwdriver, used by David Tennant's Time Lord. With its compact size and incredible functionality, you'll feel prepared to face any alien threat that comes your way.
THE WONDERS OF GALLIFREYAN TECHNOLOGY
With an unwavering commitment to quality and detail, Whovians can trust that every aspect of this sonic screwdriver has been carefully crafted to meet the highest standards of accuracy and precision.
Armed with lights and sounds just like its on-screen counterpart, you'll be a force to be reckoned with in any intergalactic adventure. Plus, with its easy-to-use button activation, nothing will stand in the way of your timey-wimey exploits. While it doesn't operate on ultrasonic sound waves, you can get it activated with 3x LR44 button cell batteries (included).
GO BEYOND TIME'S VEIL
So, why settle for being an ordinary Earthling when you can become the extraordinary Tenth Doctor? With this astonishing sonic screwdriver prop, you'll be transported headfirst into the captivating Doctor Who universe, where time and space are yours to explore.
Embrace the unknown with this officially licensed prop toy collectible from Doctor Who.
Read All About It on Our Blog
Trending Geek