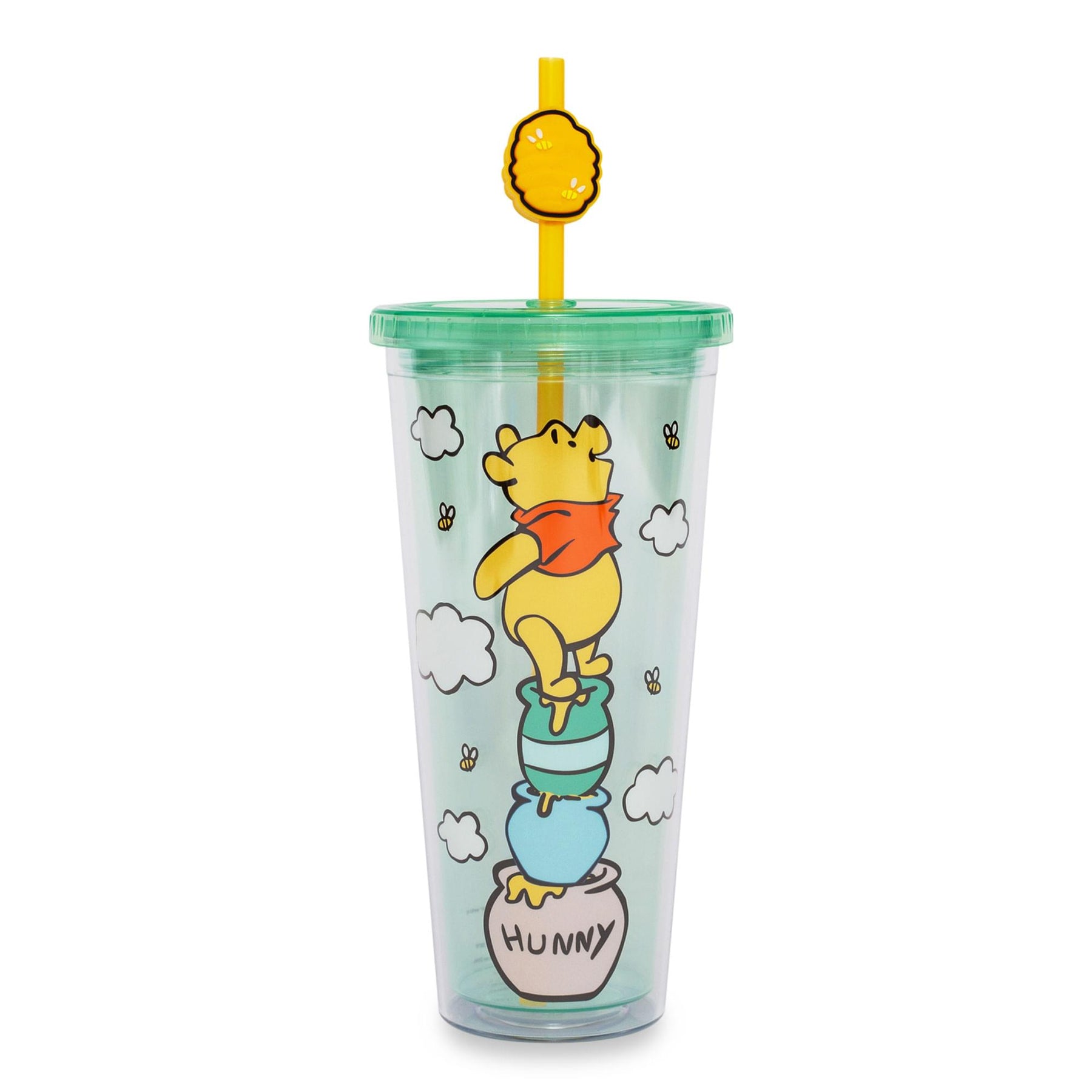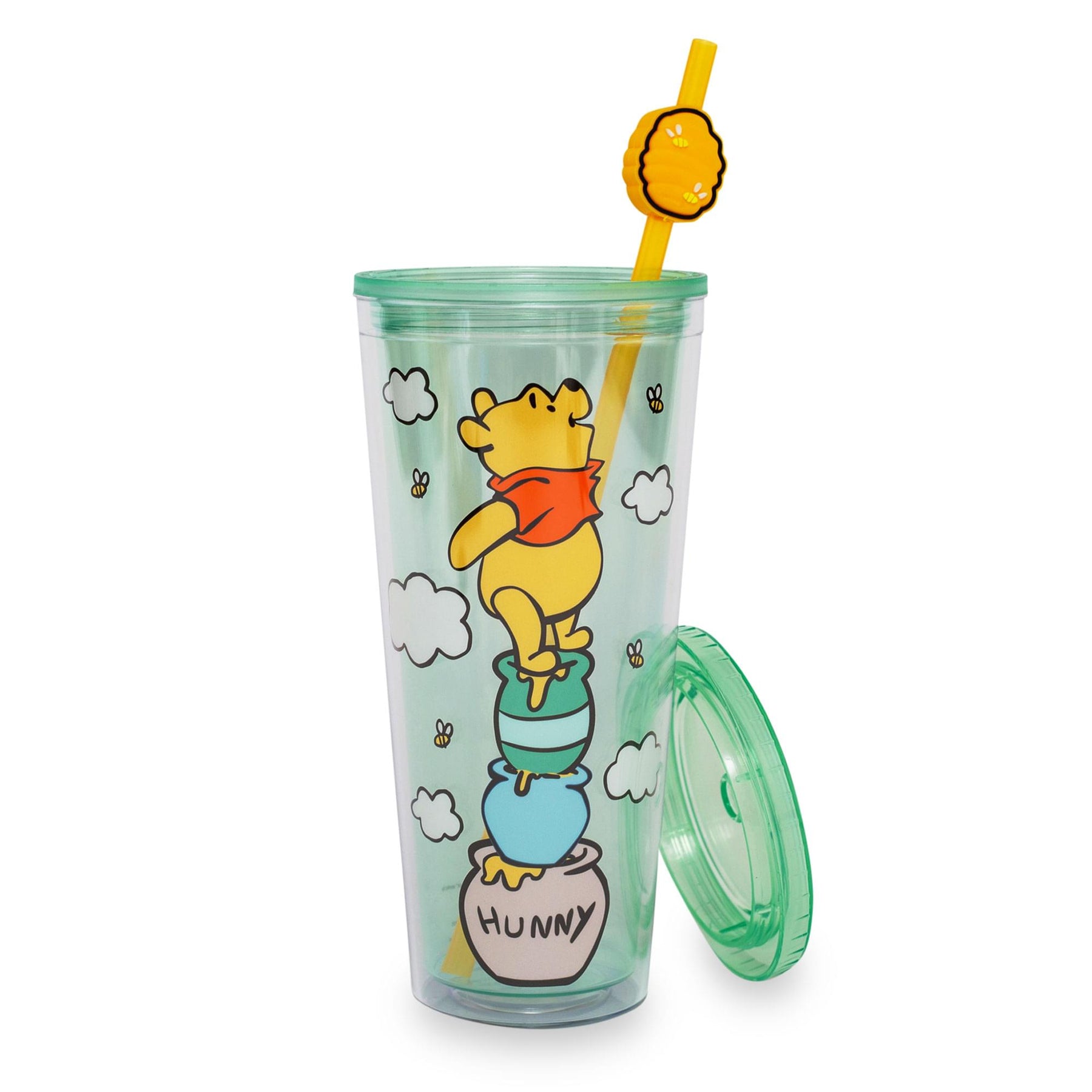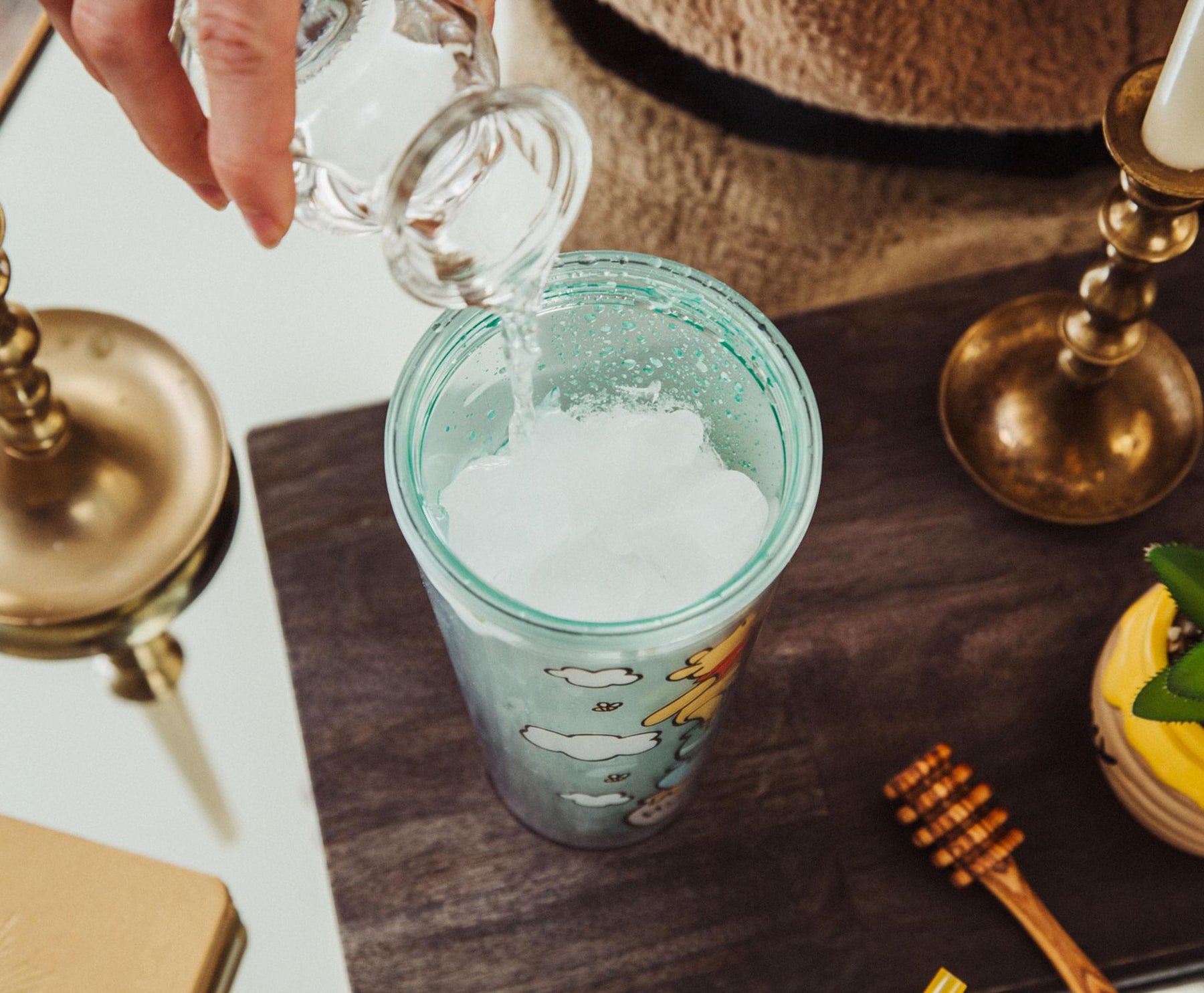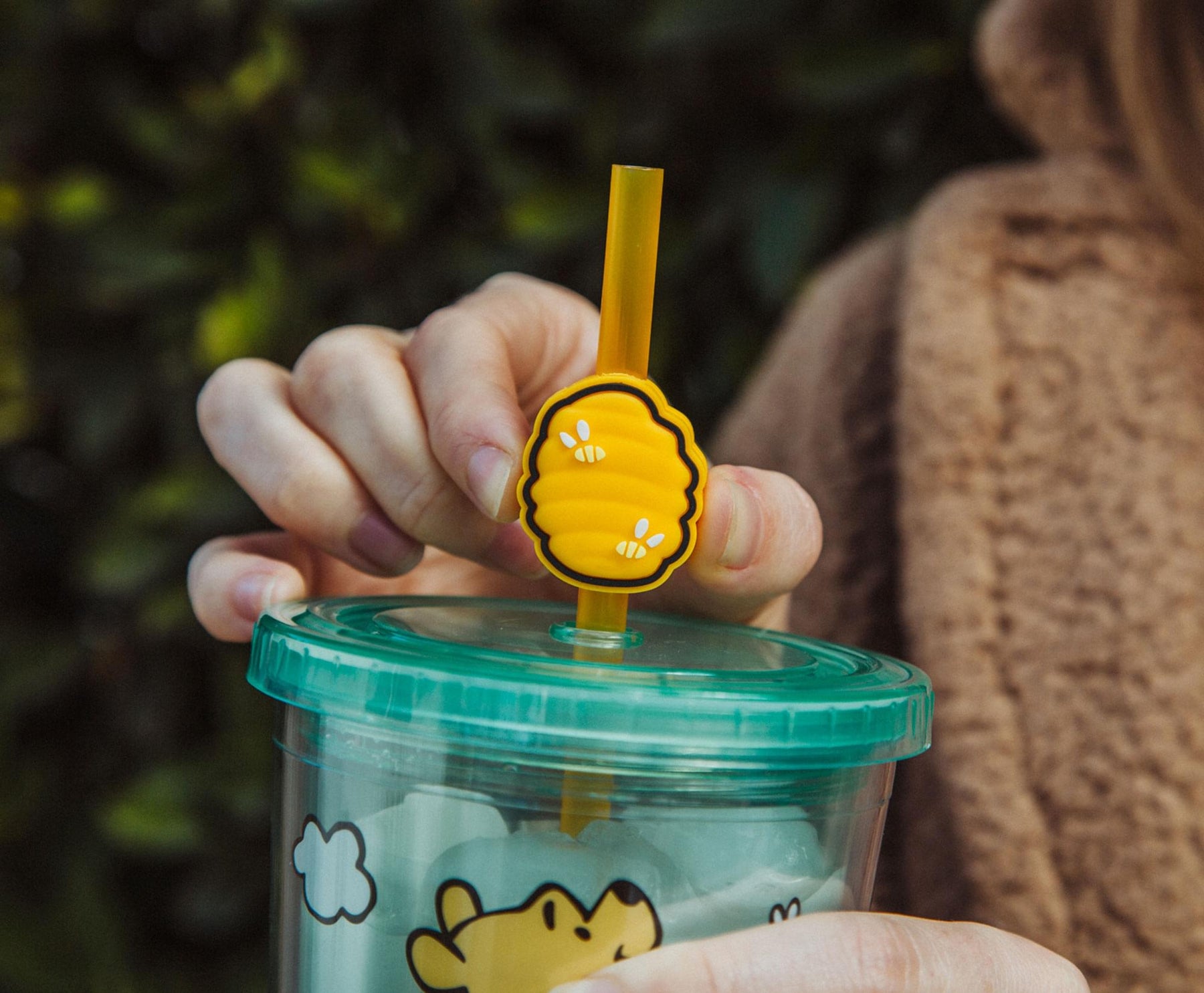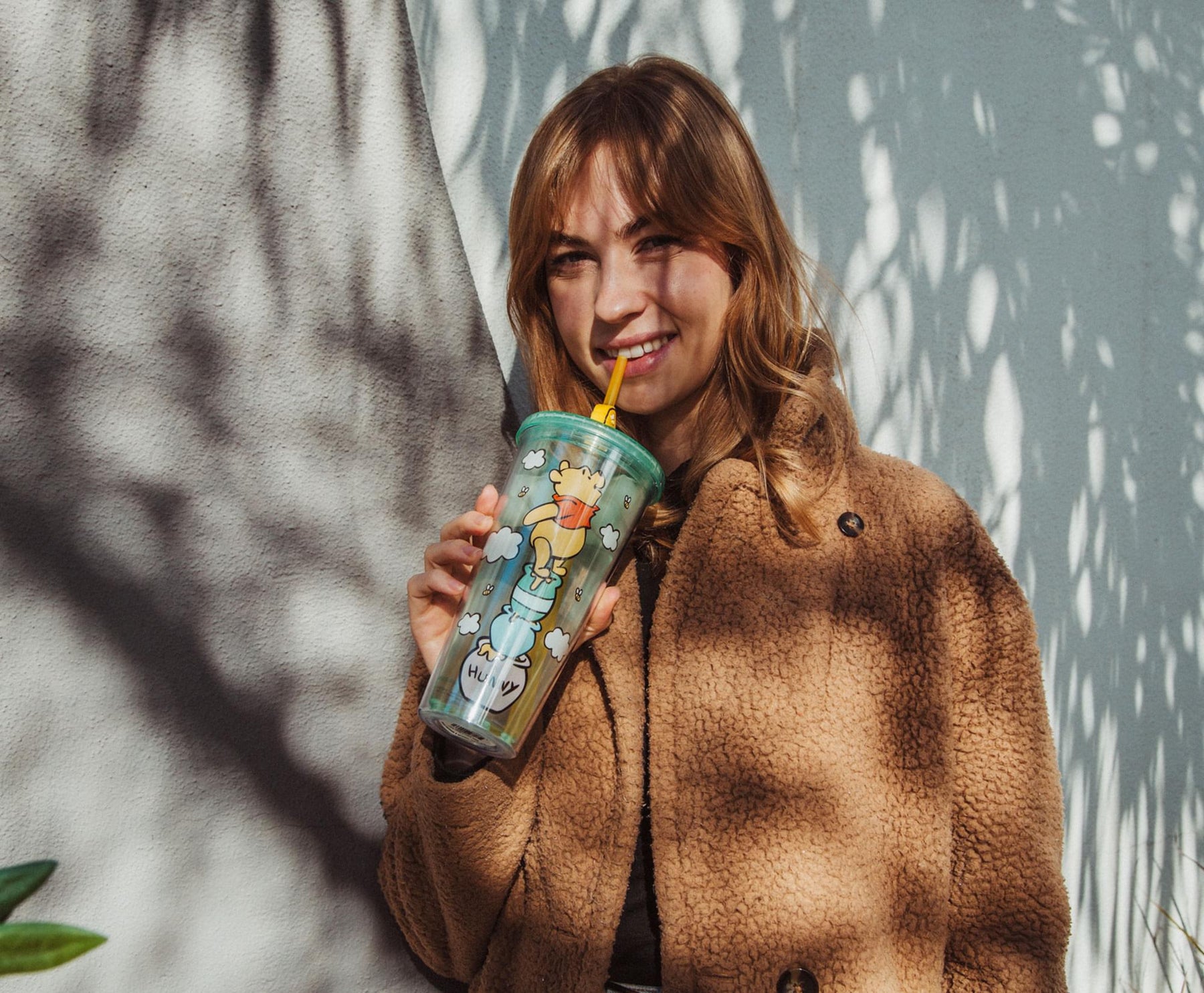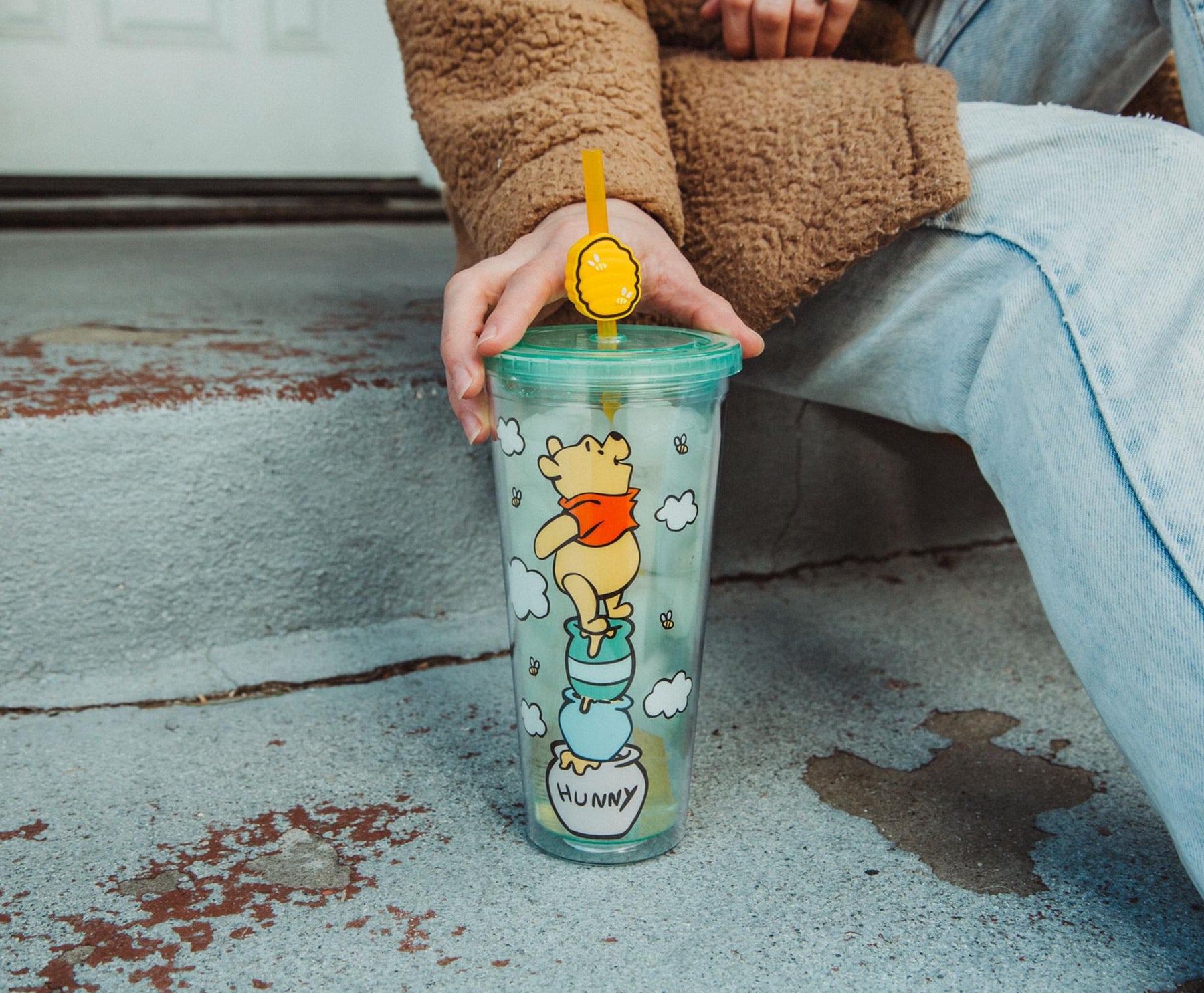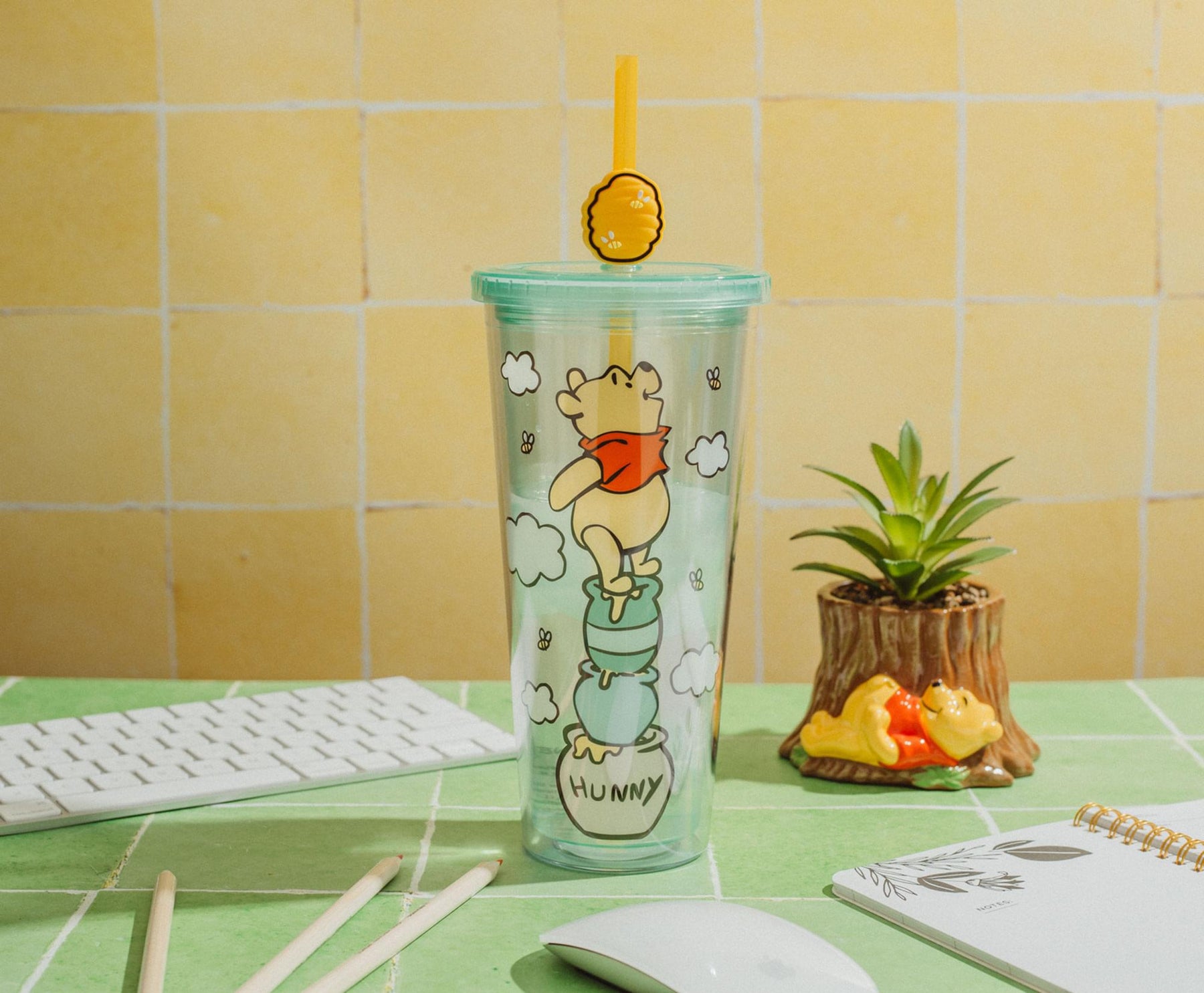 Disney Winnie the Pooh Hunny Pot Carnival Cup With Lid and Straw | Hold 24 Ounce
AS SWEET AS HUNNY: It's no bother at all for anyone to be able to enjoy this exclusive carnival cup featuring Disney's Winnie the Pooh. Bring the charm of the Hundred Acre Wood along with you wherever your story takes you.
FOR WHEN YOUR TUMBLY FEELS RUMBLY: The sweet design finds Pooh Bear climbing a stack of hunny pots in front of a blue sky background. On top of the matching lid, he's spotted the beehive on the topper straw and wants a sweet treat.
PERHAPS JUST ONE MORE SIP: This Pooh-sized cold cup generously holds 24 ounces of your sweetest refreshments. (We don't recommend honey.) The travel-friendly design conveniently includes a hard plastic lid and drinking straw.
TOO GOOD TO BE TRUE: Made from BPA-free, toxin-free acrylic, this travel tumbler includes a screw-on lid to prevent any spillage. It's hand-wash only, so you'll need to keep this silly ol' bear out of your dishwasher and microwave.
OFFICIAL DISNEY COLLECTIBLE: There's not a little black rain cloud in sight on this officially licensed carnival cup from Disney's Winnie The Pooh. It's a wonderful option for when you want to take your Hundred Acre memories with you on the go.
HERE'S A LITTLE SOMETHING FOR OUR FELLOW HUNNY LOVERS
Whether you're picking carrots with Rabbit or going for a bounce with Tigger, this exclusive tumbler featuring Winnie the Pooh will be at your side.
You won't need to be as wise as Owl to enjoy this travel cup inspired by the world of Disney's Winnie The Pooh. The honey-loving bear with a sweet tooth is here to tag along on any of your adventures through the Hundred Acre Wood and beyond. The sky is blue, the bees are buzzing and Pooh Bear is determined to get his hands on that honey in this charming design. The included yellow topper straw features a beehive that matches Pooh's animated style.
GO EXPLORING OUTSIDE YOUR CORNER OF THE FOREST
This plastic cold cup is made with BPA-free acrylic that will keep your liquids cool — even when there's not a little black rain cloud in sight. Comes topped with a screw-on lid and reusable drinking straw for when you and your animal friends are on the go. And wherever your day takes you, we hope you'll be back soon.
It's always a sunny day with officially licensed drinkware from Disney's Winnie The Pooh.
CARE INSTRUCTIONS
Hand wash only
Not dishwasher safe
Not microwave safe