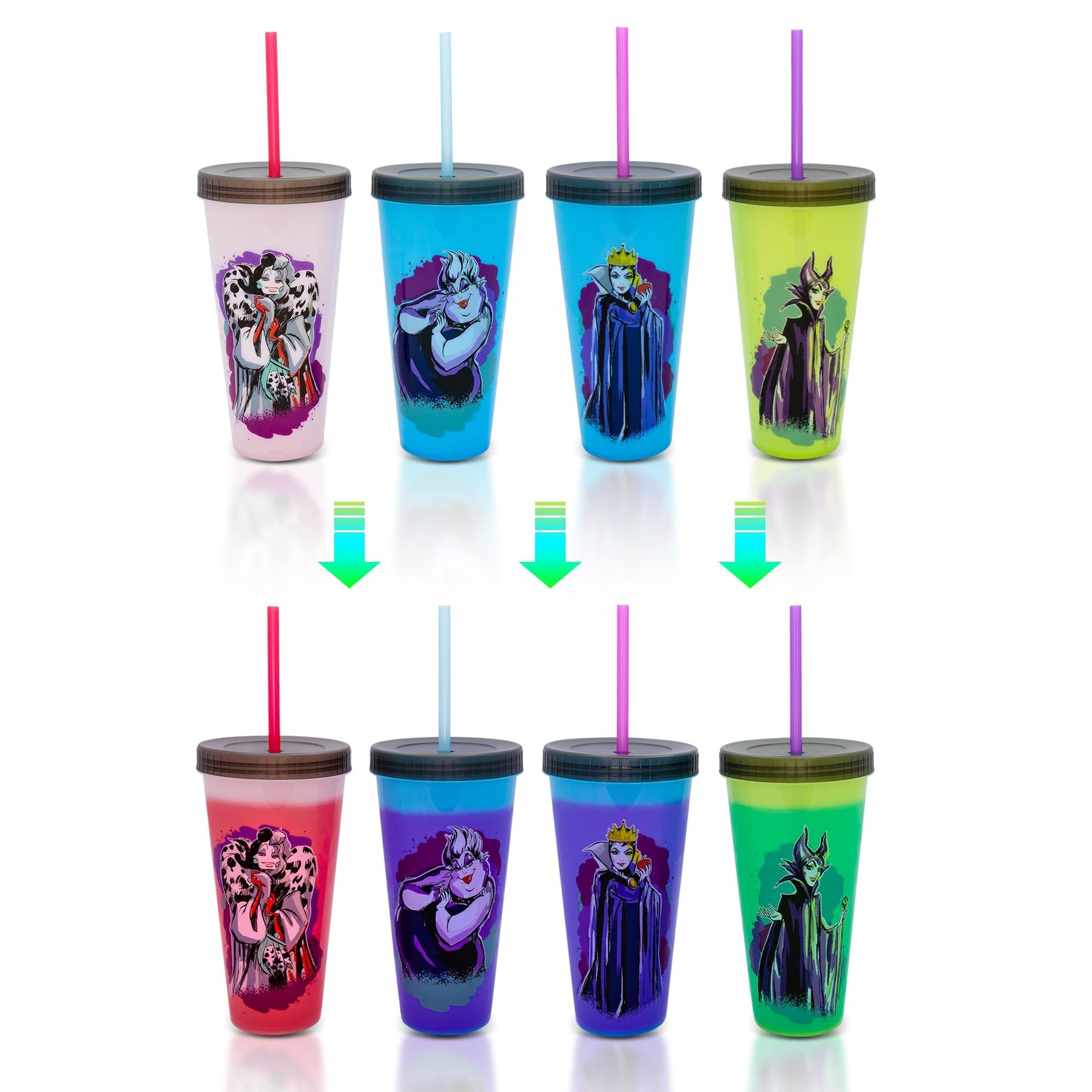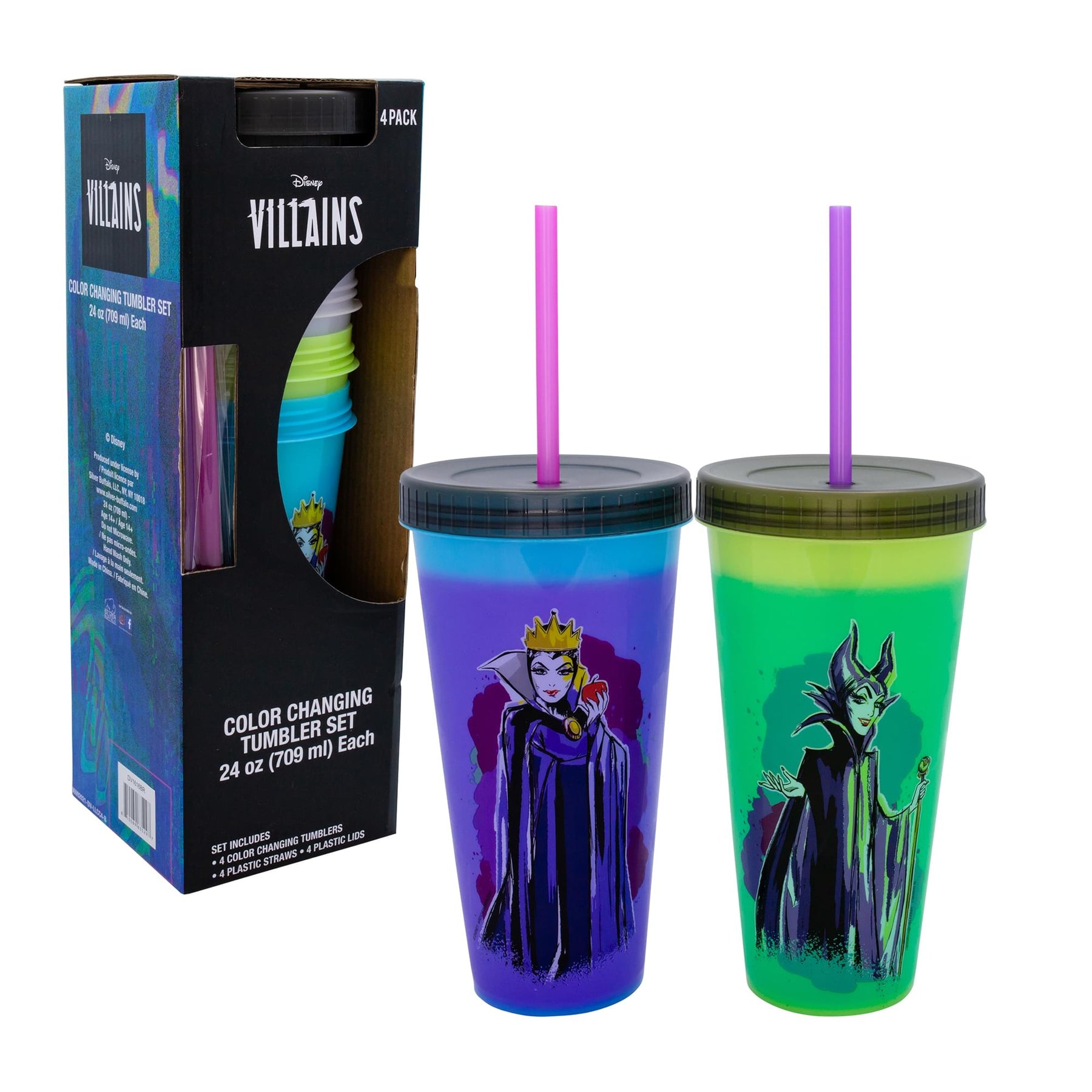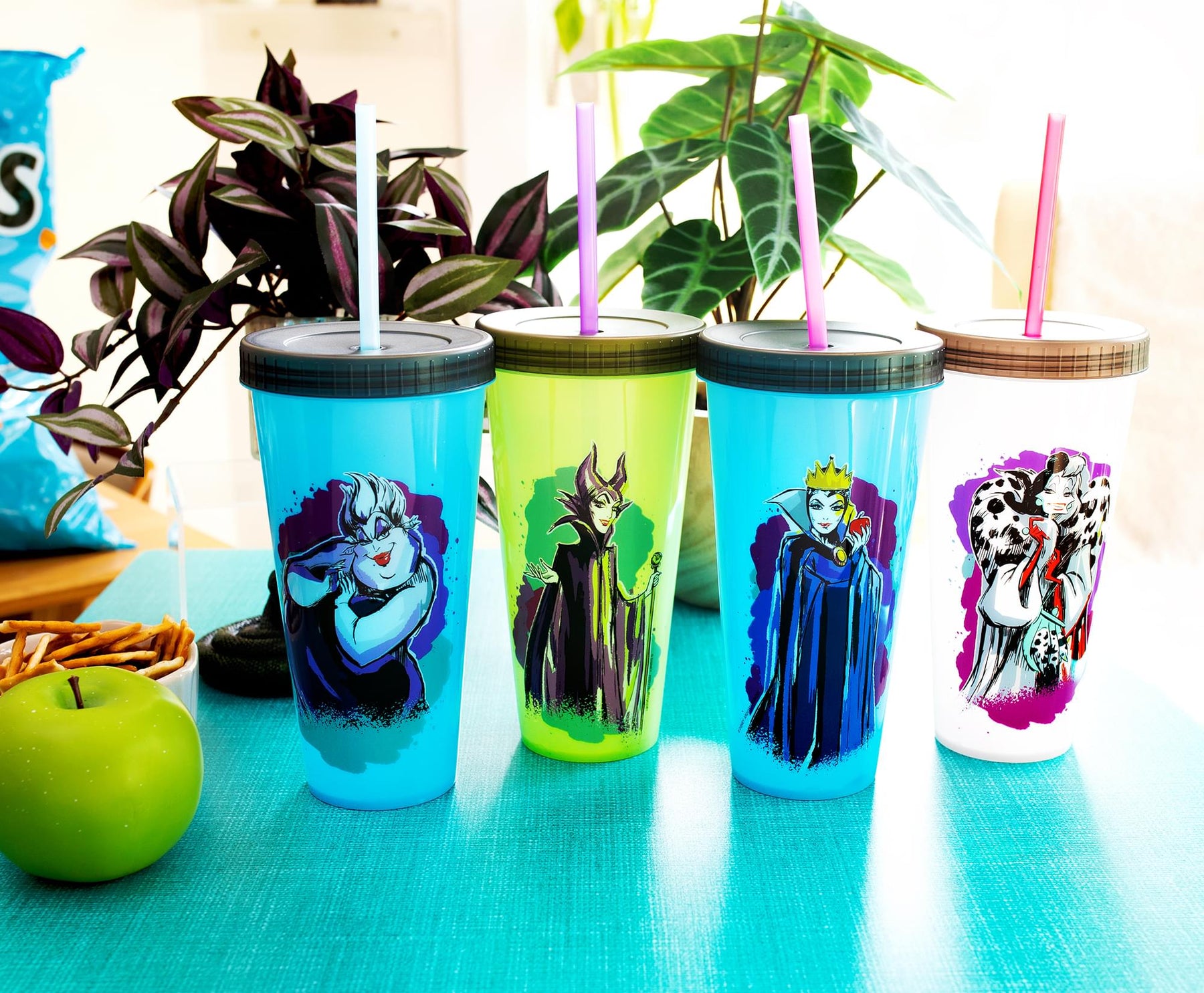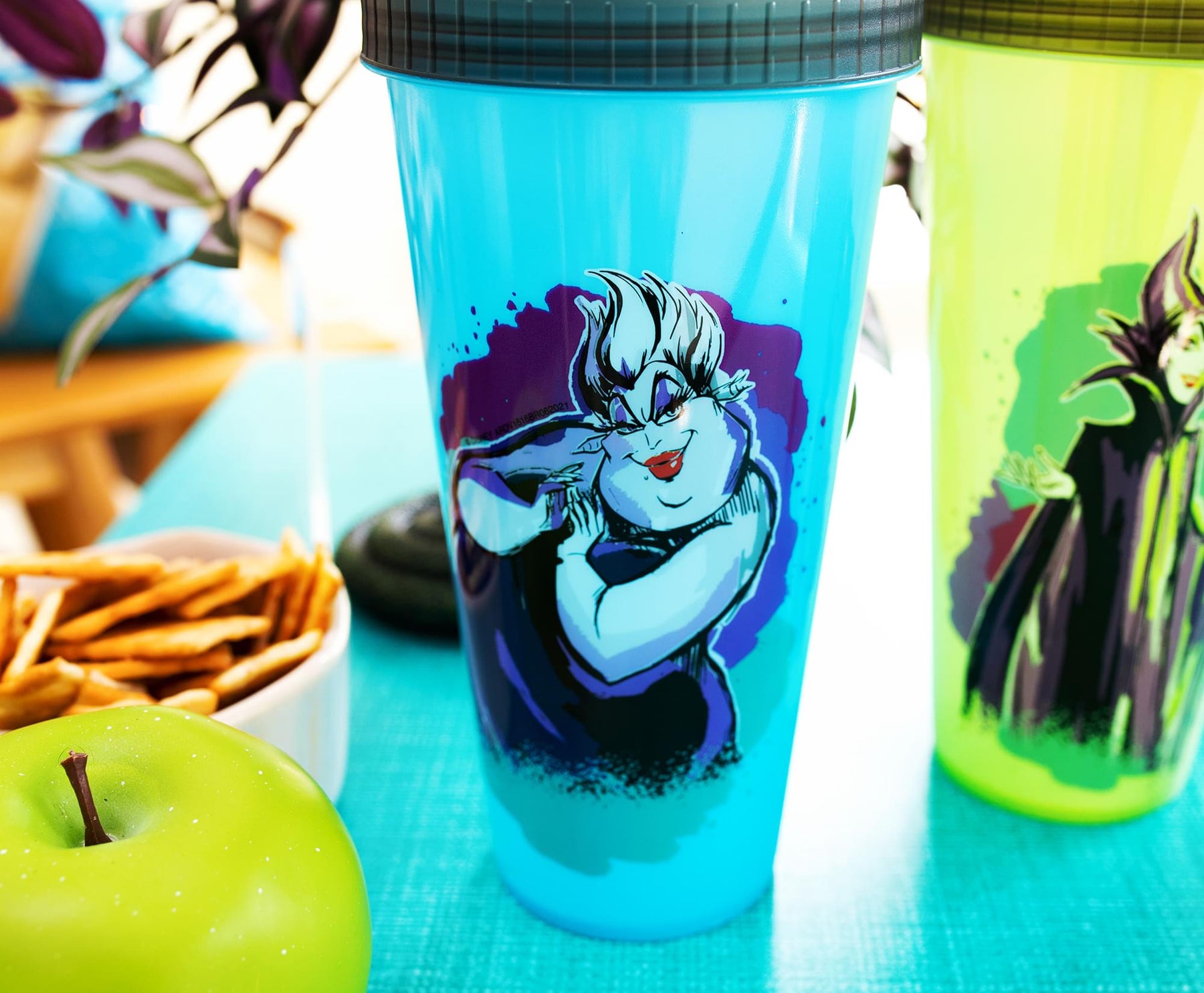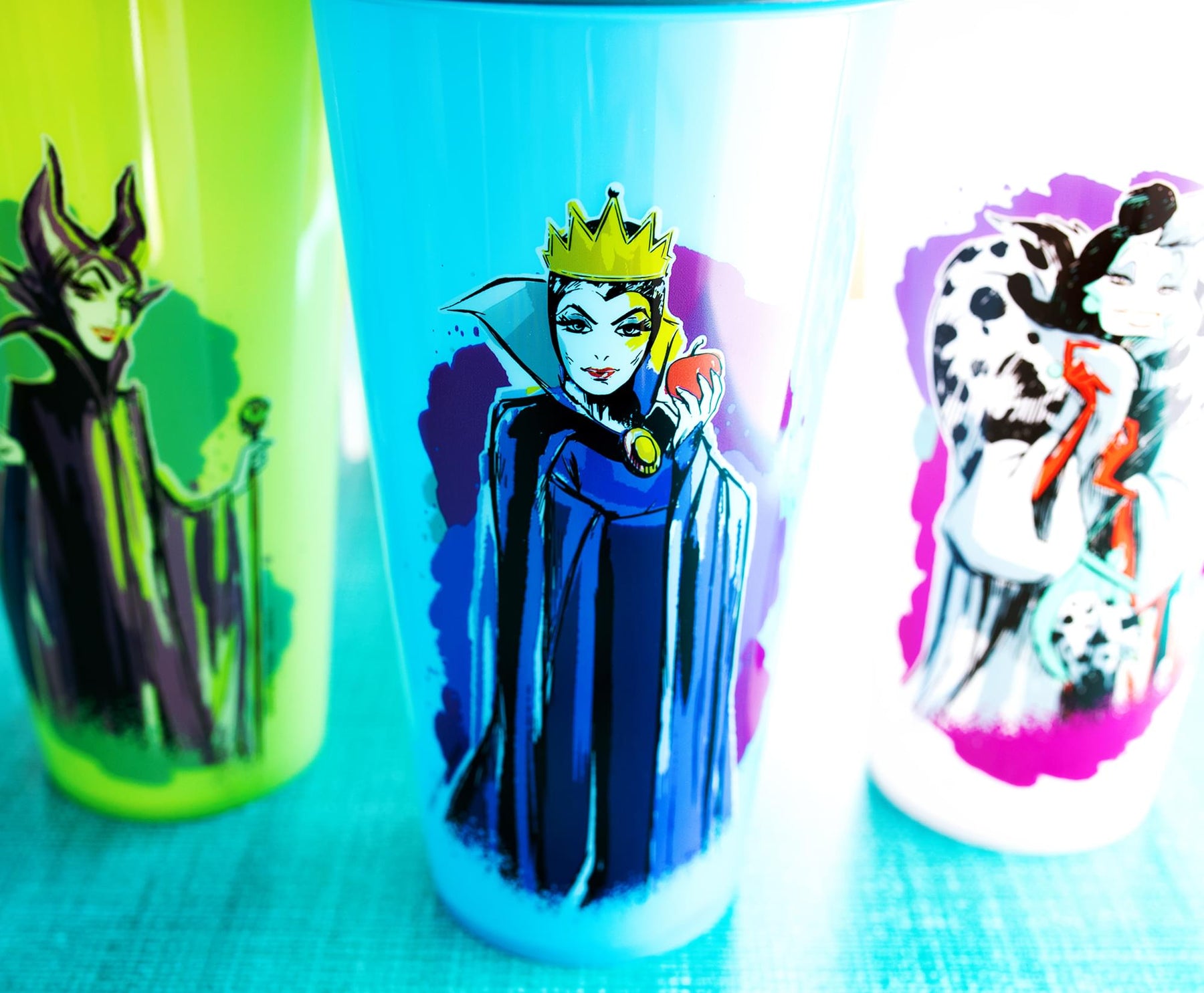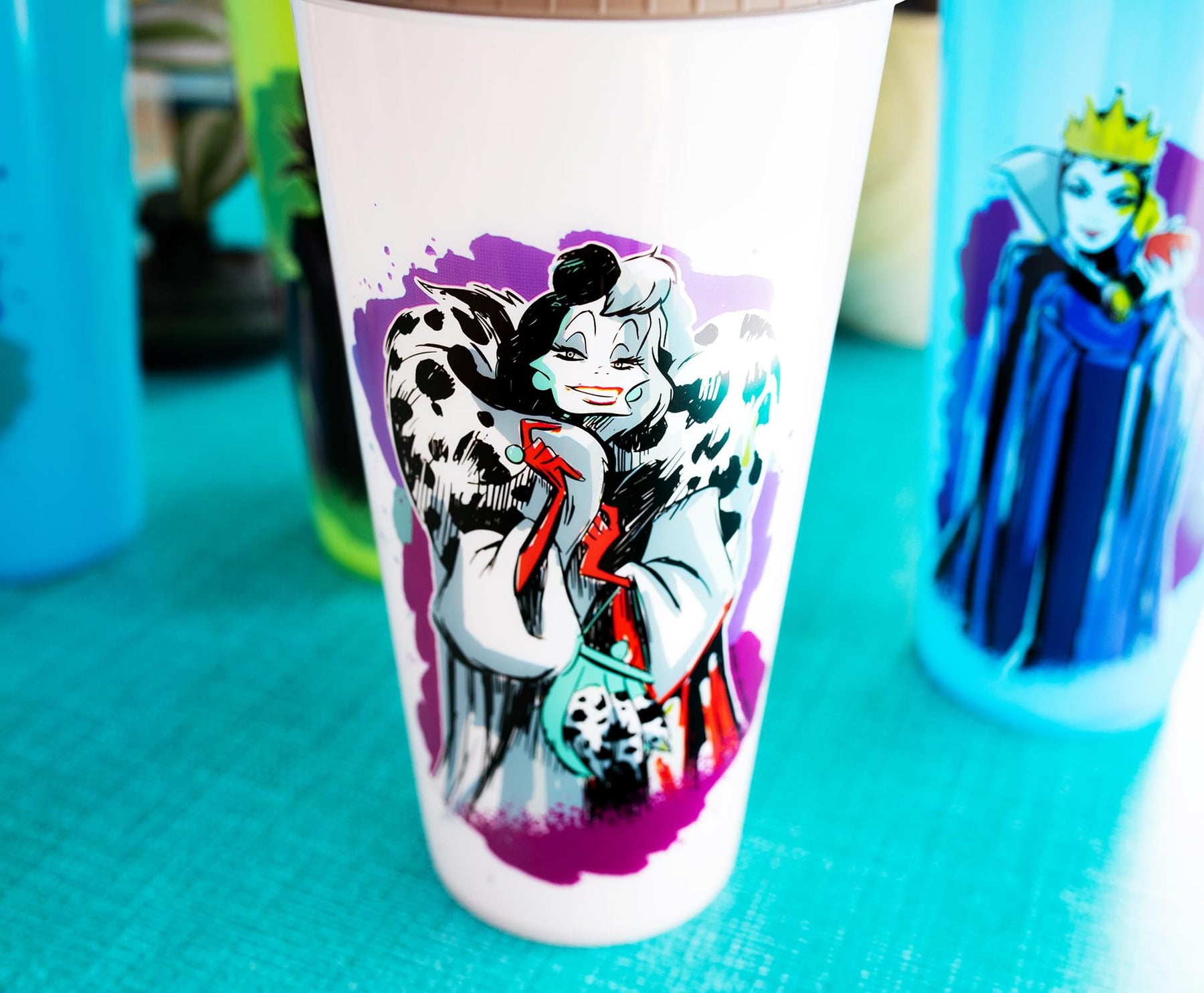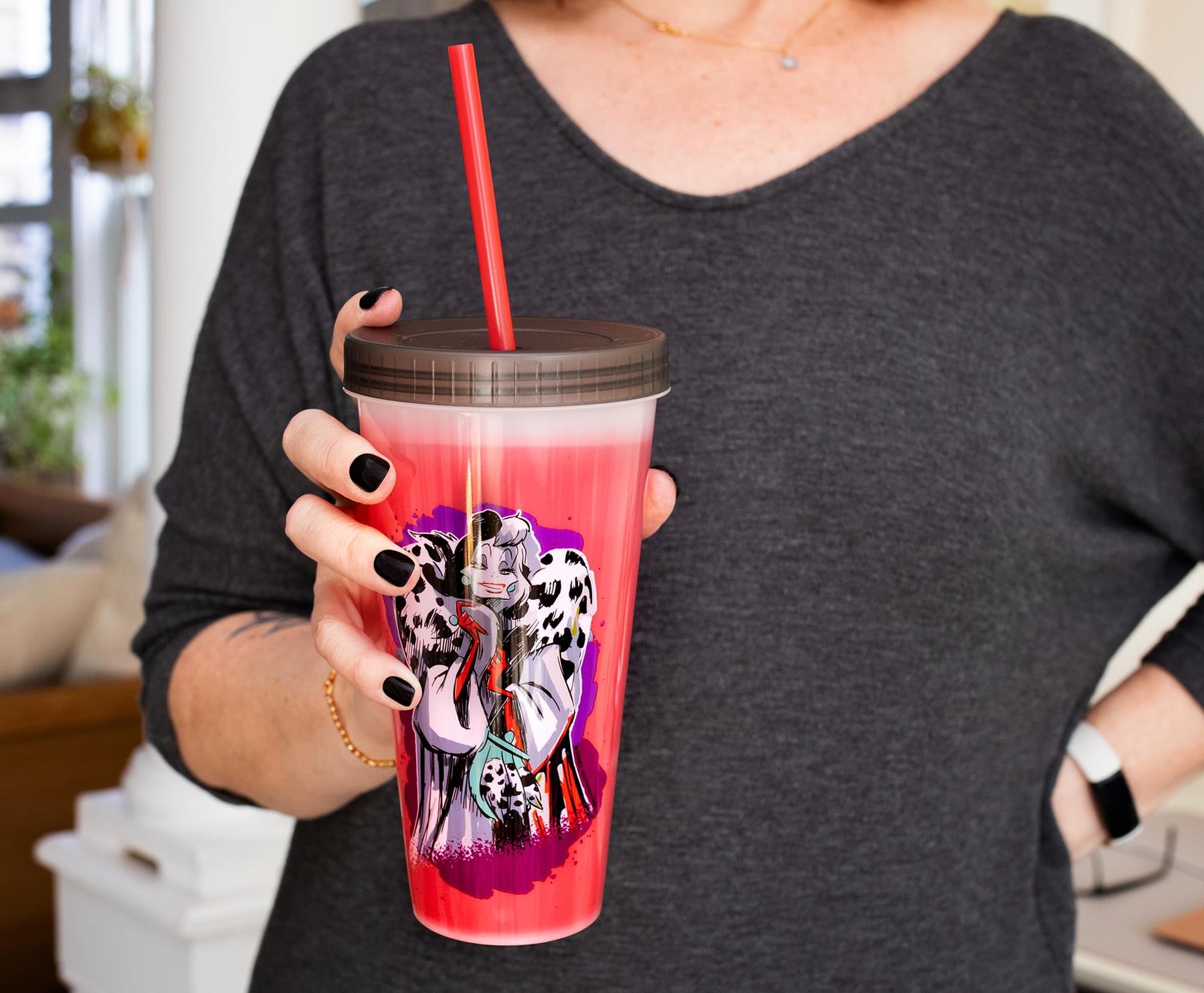 Disney Villains Color-Changing Plastic Tumblers | Set of 4
IT'S GOOD TO BE BAD: Take a step into the darker side of the fairytales with this exclusive color-changing tumbler set. These devious divas are here to add some extra thrills and chills to your next gathering. Things are about to change.
EVIL ISN'T EASY: You'll look at life from a different POV with this four-piece cold cup set that's eerily awesome. Just pour cold water into each tumbler that features Cruella, Malificent, Ursula, and the Evil Queen, to watch them change colors.
SHARE A SIP WITH THE SINISTER: Being bad never tasted quite so good. Enjoy a refreshment from these large tumblers before planning your next scheme. Each holds up to 24 ounces of your favorite hot or cold beverage, all with matching lids and straws.
WICKED QUALITY: These BPA-free plastic cold cups are designed to accompany you on all your evil-doing, from one vile scheme to the next. For the best care, hand-wash only is recommended. Not suitable for dishwasher or microwave.
OFFICIAL DISNEY COLLECTIBLE: Keep things cool with this officially licensed color-changing tumbler cup set featuring Disney's unforgettable villains. Perfect for getting revenge, taking over a kingdom, or just shopping for a brand new fur coat.
ONCE UPON A NIGHTMARE...
It's time to let the world know that sometimes it's good to be bad with this exclusive color-changing tumbler set featuring some of Disney's most famous Villains.
The queens of mean are here to bring some spooky thrills to your refreshments. Watch as these tumblers change to purple, pink, green, or red when filled with cool liquid. The heat-sensitive transformation will add a splash of color to your next evil scheme. Each cup also comes with its own lid and reusable straw, keeping those liquids from escaping your wicked grasp.
ESSENTIALS FOR FANS WITH WICKED TASTE
Each cold cup has a fun character design featuring a familiar face from Disney animation history. First up, there's The Evil Queen, known for menacing Snow White. Then you'll see Urusla, the sea witch. Maleficent has also been invited to the gathering, thank goodness. Lastly, the queen of fashion herself, Cruella de Vil, who's on the lookout for a black-and-white makeover. These color-changing plastic tumblers are sure to be a hit at your next summoning circle.
Why not bring a little bit of the eerie side into your life with officially licensed drinkware from Disney?
CARE INSTRUCTIONS
Hand wash only
Not dishwasher safe
Not microwave safe