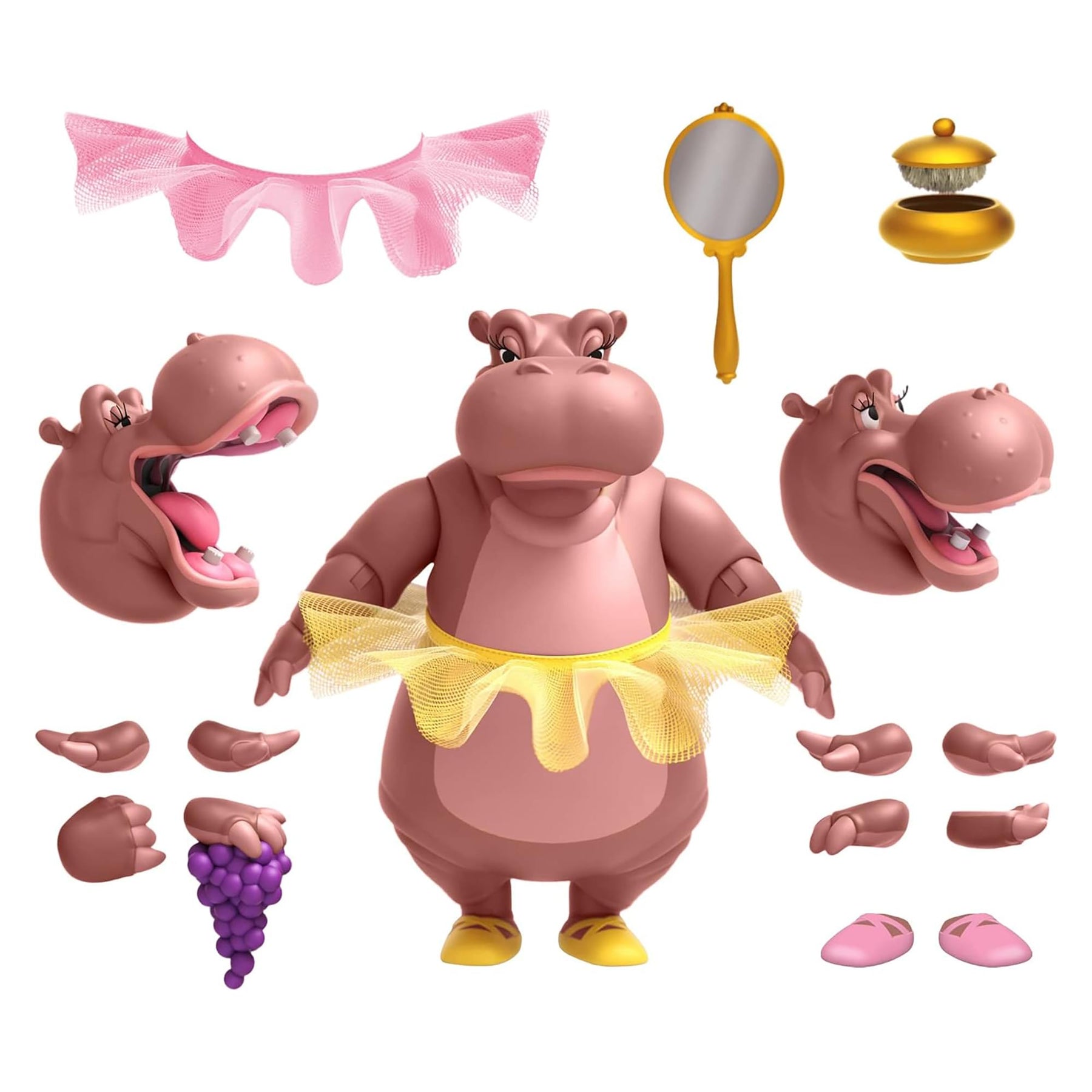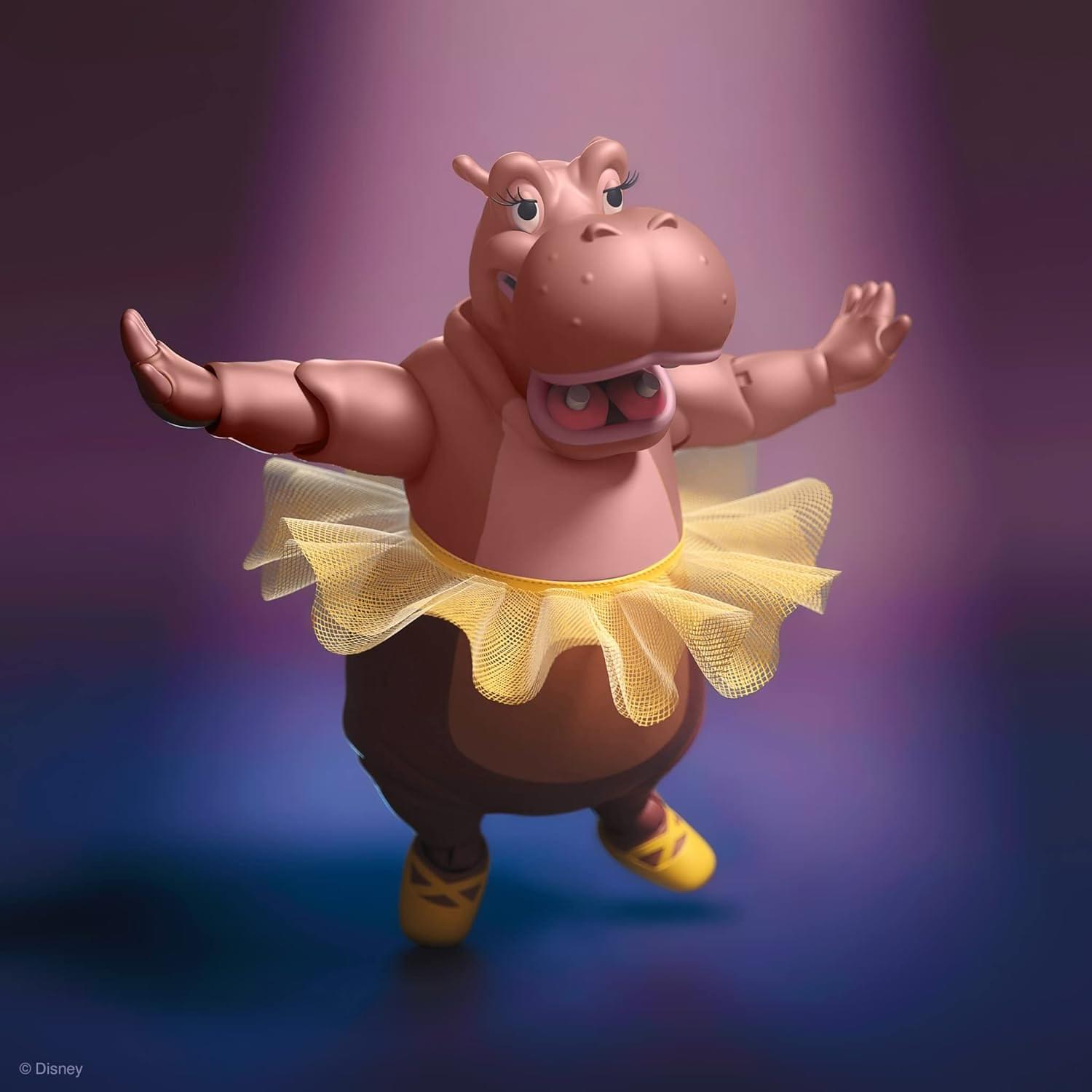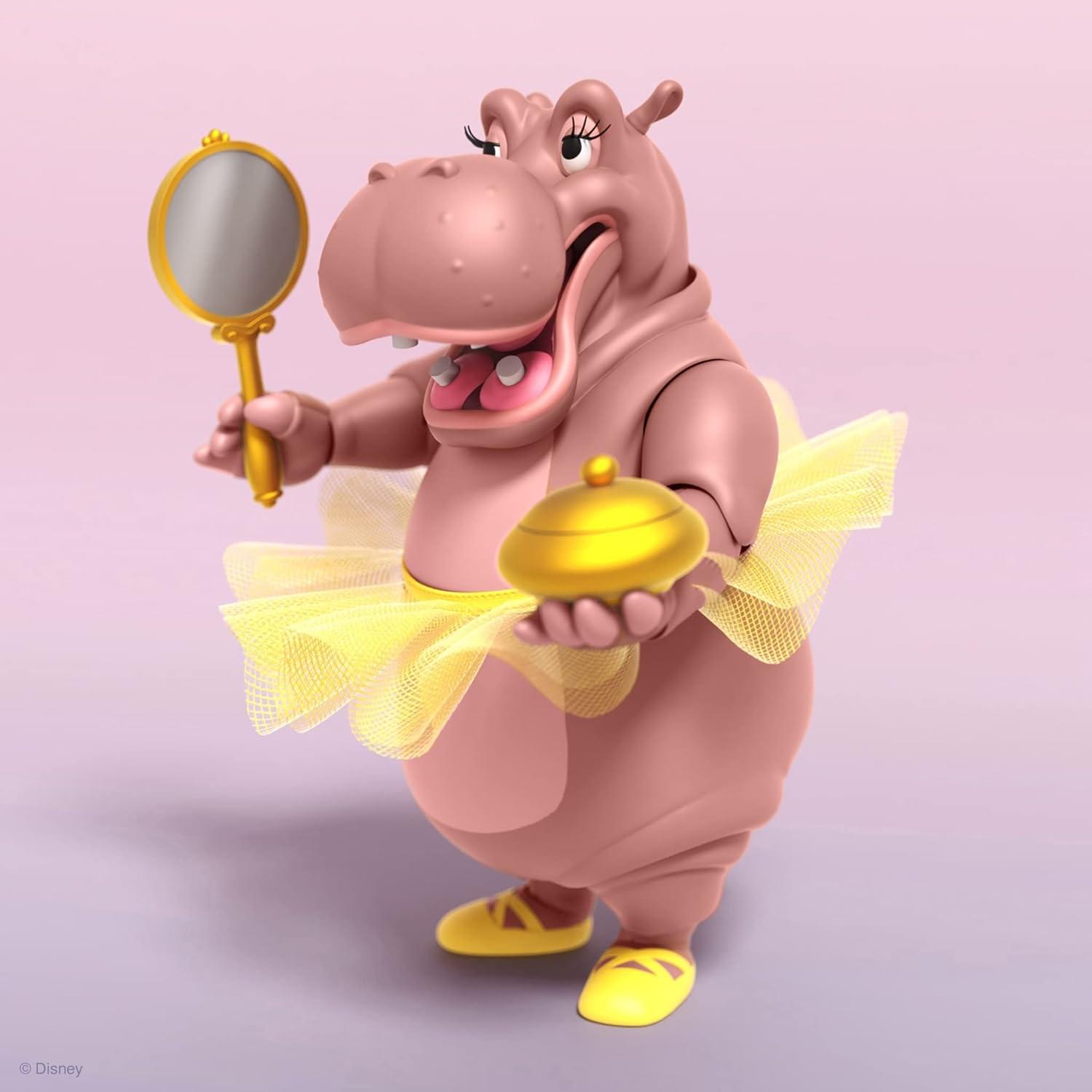 Disney Ultimates Fantasia Hyacinth Hippo 7-Inch Scale Action Figure
DISNEY ULTIMATES: From Disney's hit animated movies comes new ULTIMATES! action figures from Super7!
COLLECTIBLE SIZE: 7-inch scale action figure - the perfect size for your office desk, home bookshelf and so much more!
FUN ACCESSORIES: Hyacinth Hippo figure, 3x Head sculpts, 5x Alternate hands, Yellow Tutu, Yellow Ballet flats, Pink Tutu, Pink Ballet flats, Hand Mirror , Powder container with puff lid
GREAT GIFT IDEA: Add this figure to your personal collection or gift it to the Disney fan in your life!
Hyacinth Hippo is a dancing hippopotamus featured in Disney's 1940 classic, Fantasia! She appears in the segment titled "Dance of the Hours" and is the leader of the daytime dancers. Let her dance her way into your collection! This 7-inch highly-articulated figure comes with a soft goods tutu, alternate heads and hands, and additional iconic accessories. Officially licensed. Produced by Super7.