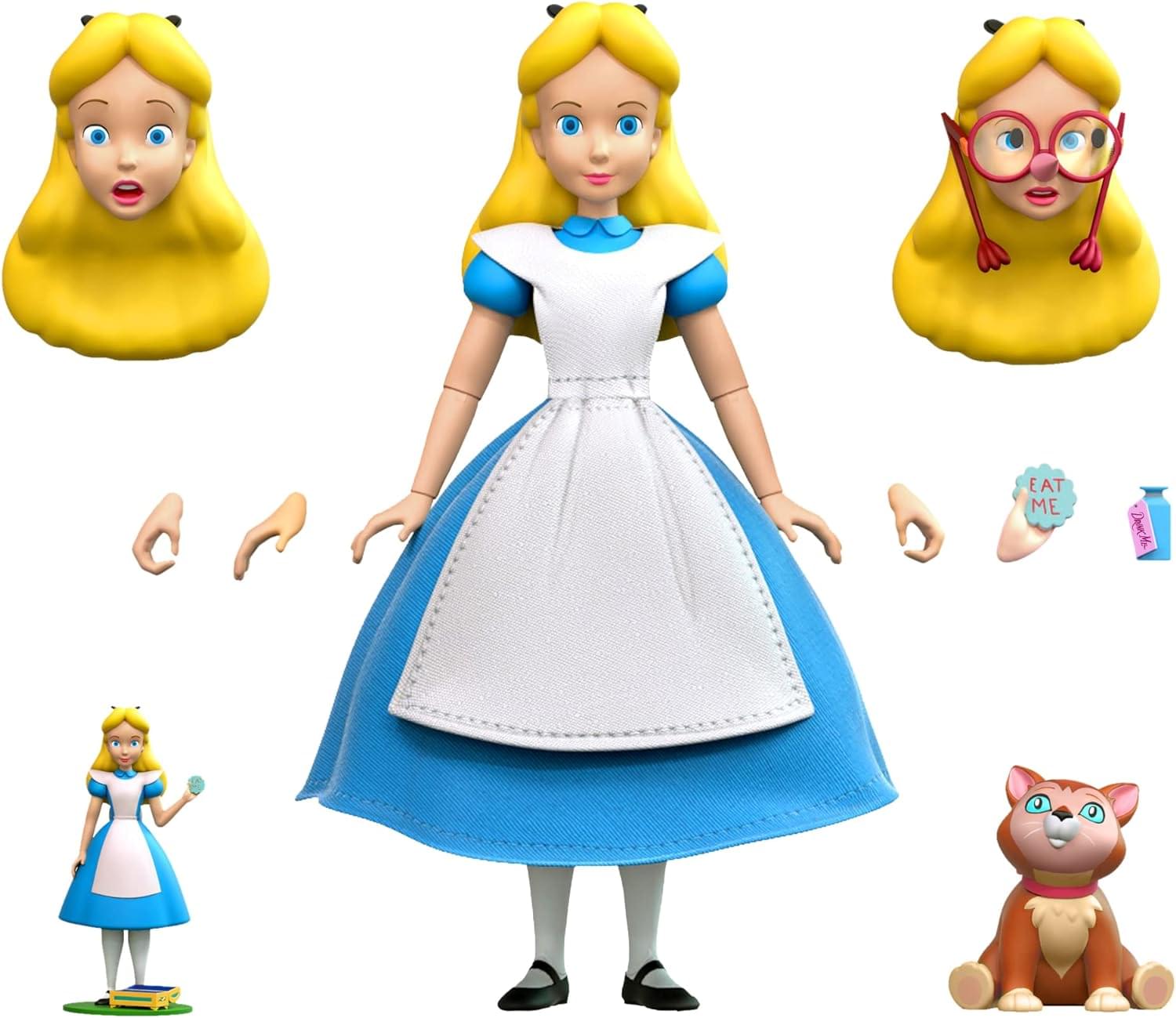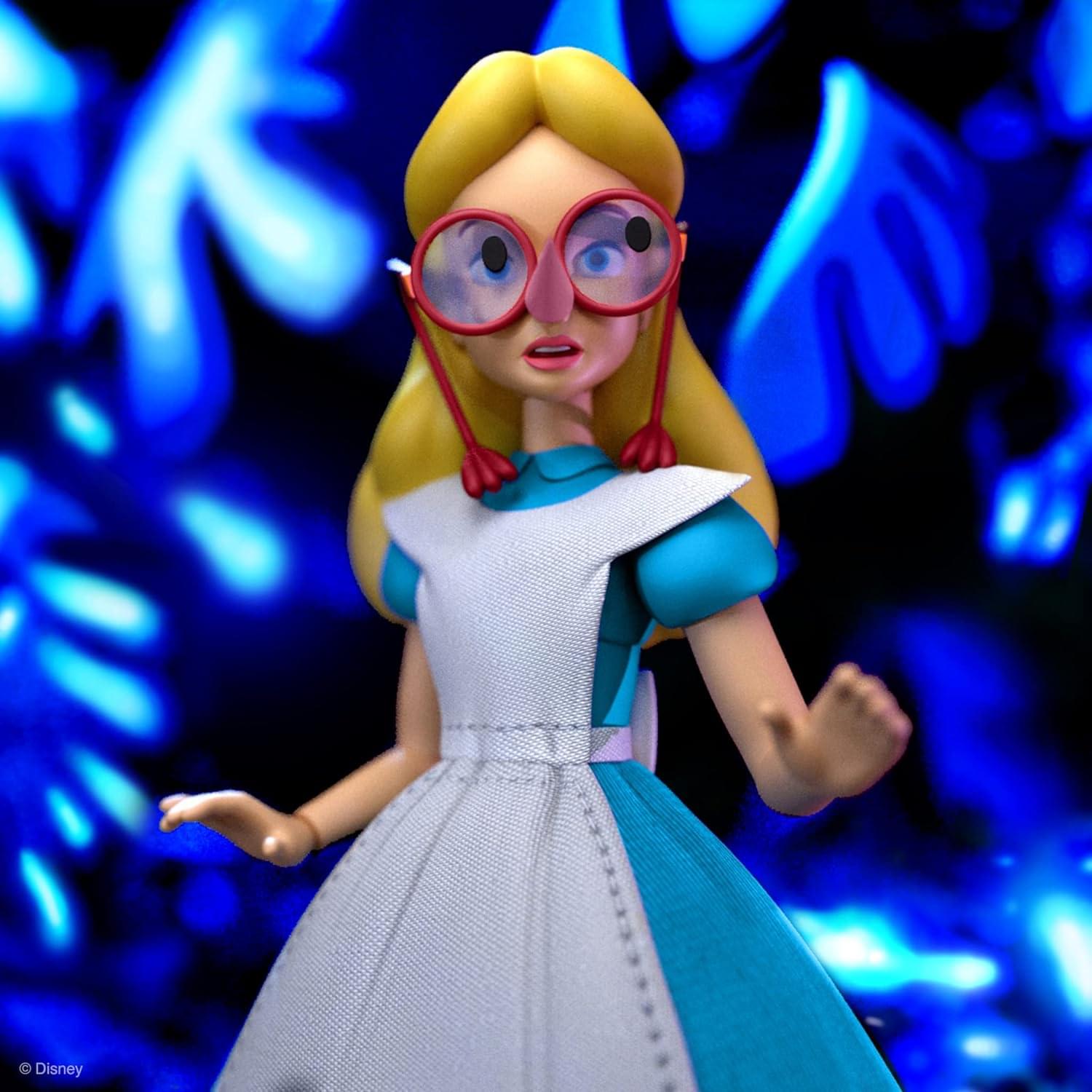 Disney Ultimates Alice in Wonderland Alice 7-Inch Scale Action Figure
DISNEY ULTIMATES: From Disney's hit animated movies comes new ULTIMATES! action figures from Super7!
COLLECTIBLE SIZE: 7-inch scale action figure - the perfect size for your office desk, home bookshelf and so much more!
FUN ACCESSORIES: Alice figure , Dinah cat figure, 3x Head sculpts, 3x Pairs of hands, "Drink Me" potion, Glasses bird, Mini Alice, Base
GREAT GIFT IDEA: Add this figure to your personal collection or gift it to the Disney fan in your life!
Super7 has gone down the rabbit hole in honor of the 70th anniversary of Disney's Alice in Wonderland! This deluxe Alice action figure comes loaded with additional parts and accessories, ready to reenact multiple scenes from the classic movie! This 7-inch highly-articulated, made-to-order figure comes with a soft goods apron and skirt, alternate heads and hands, Alice's pet kitten Dinah, a miniature version of Alice, and additional iconic accessories. Officially licensed. Produced by Super7.