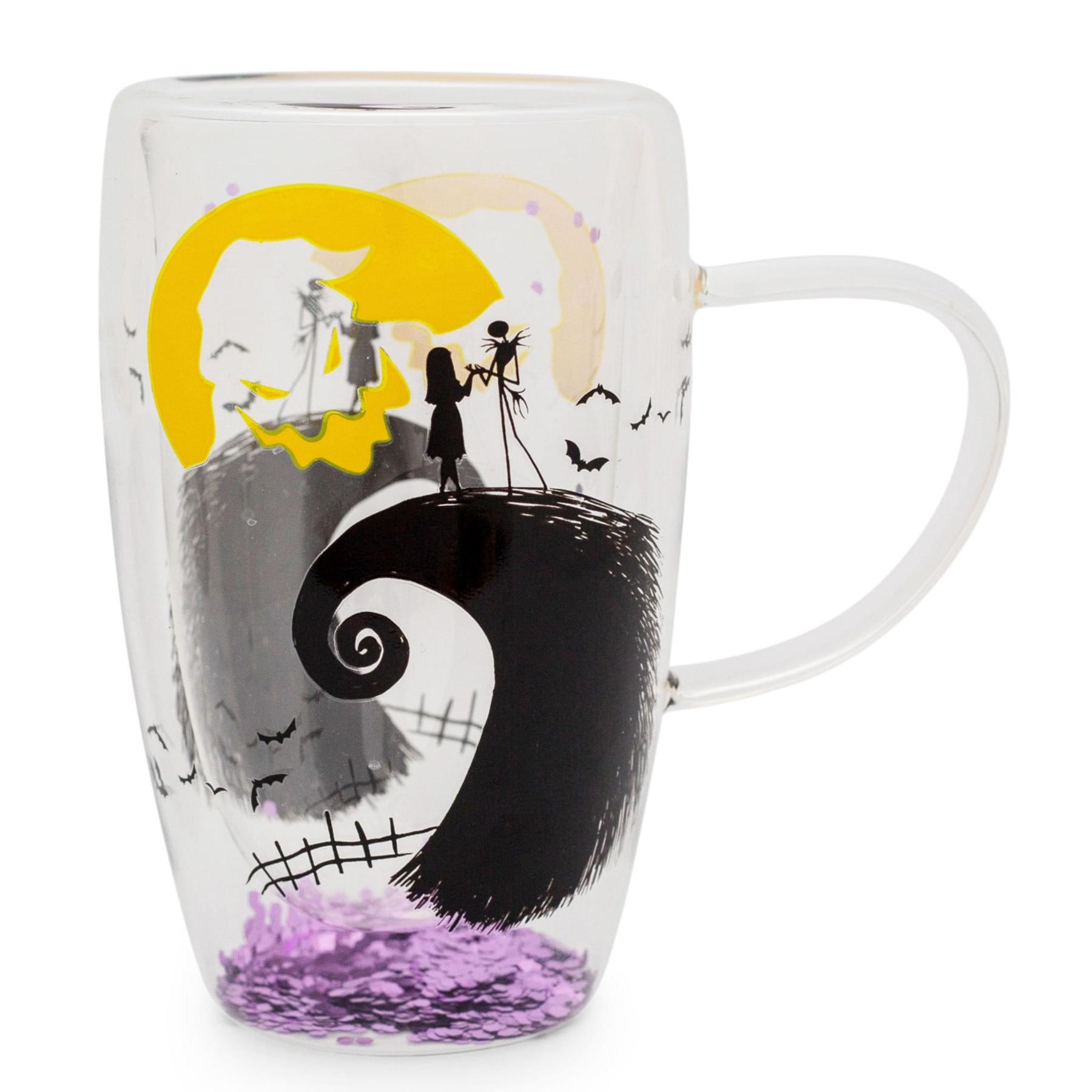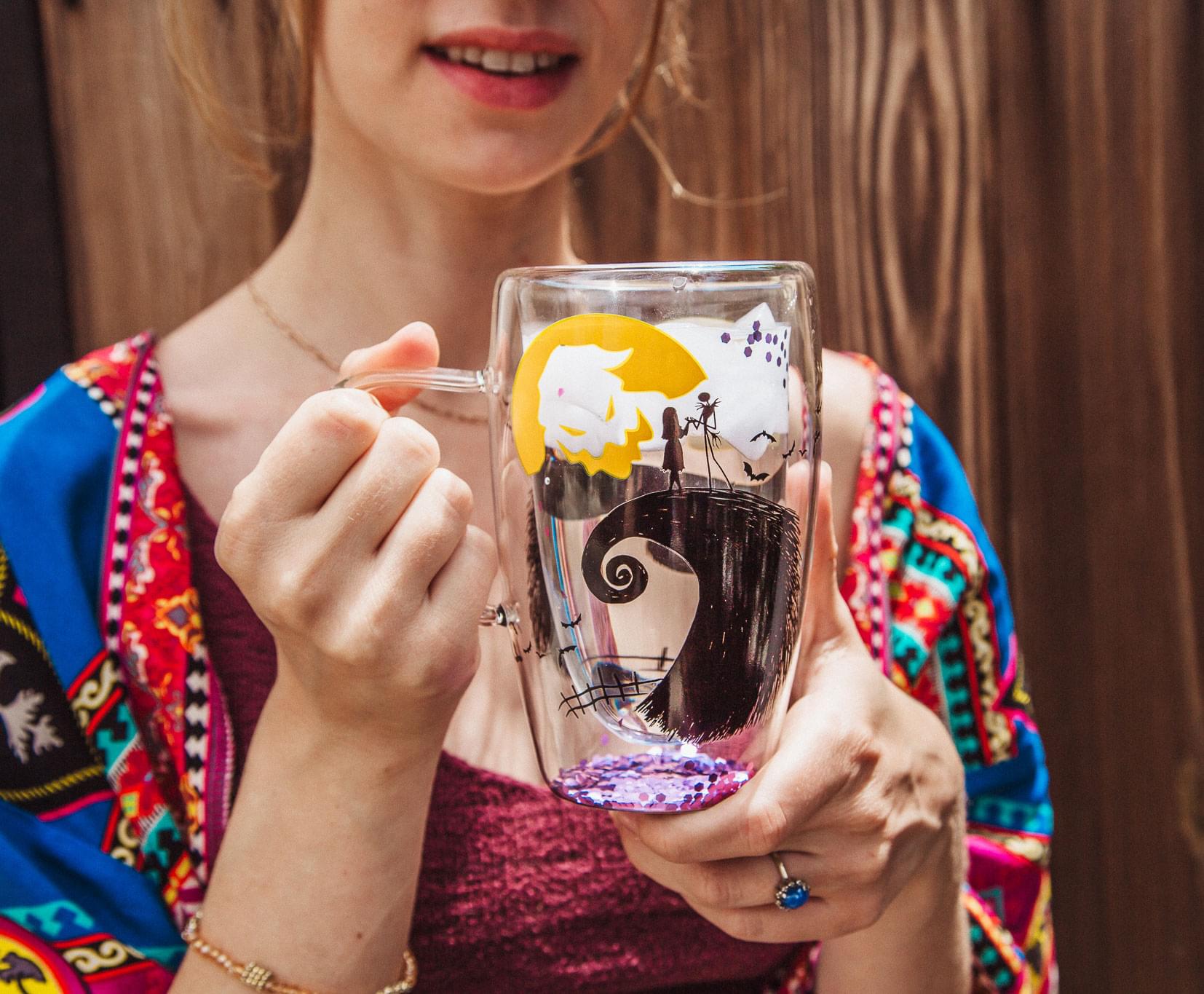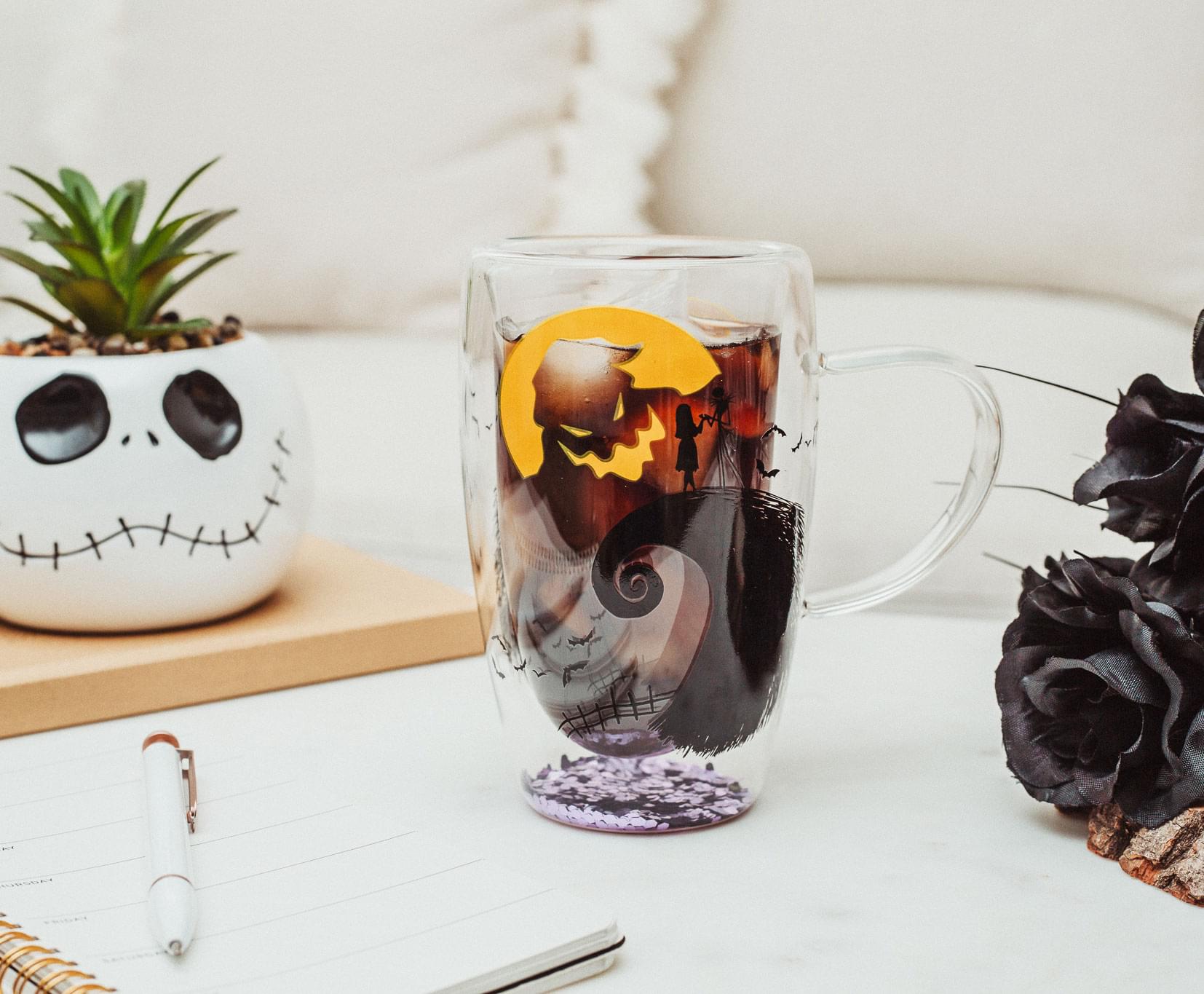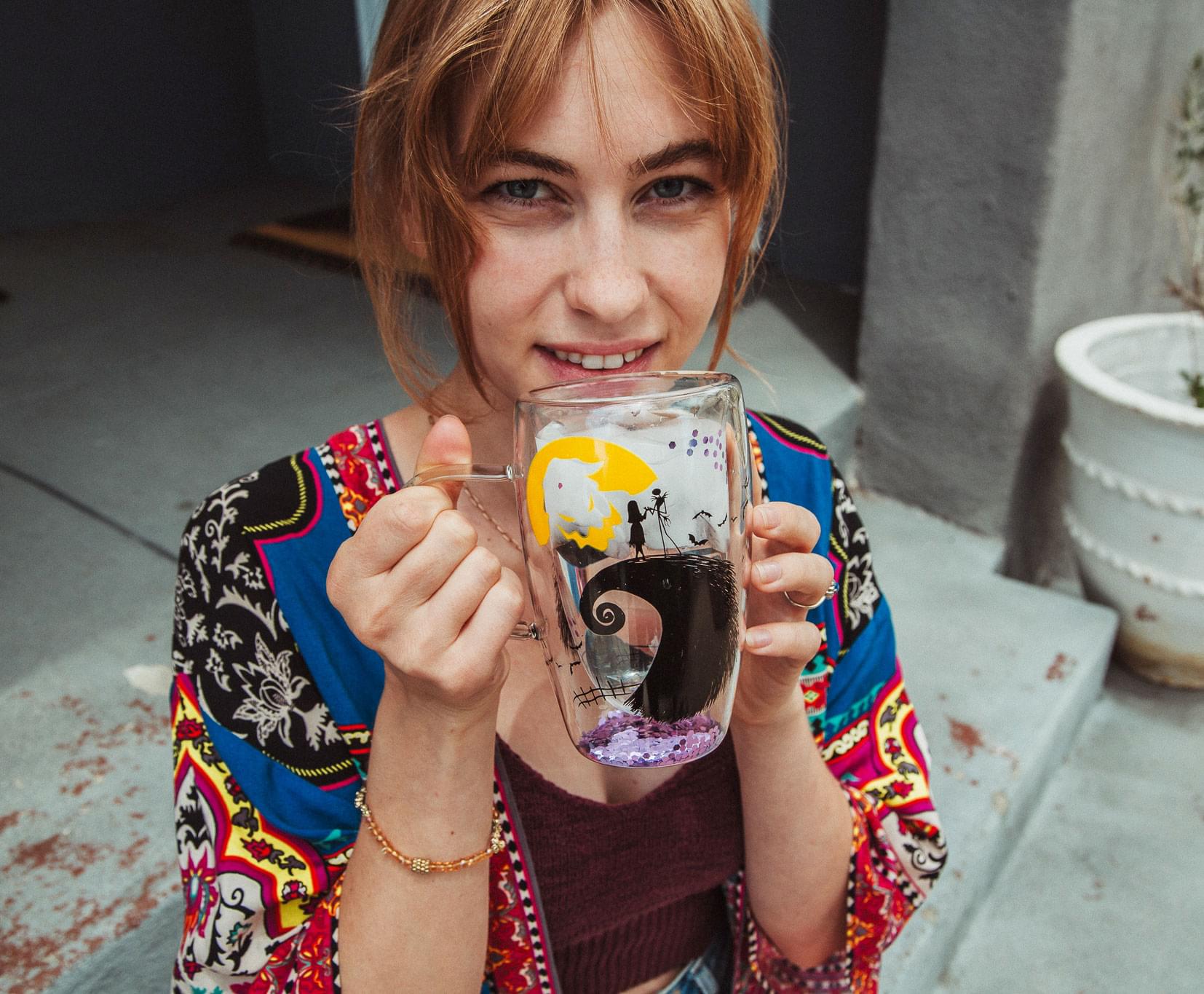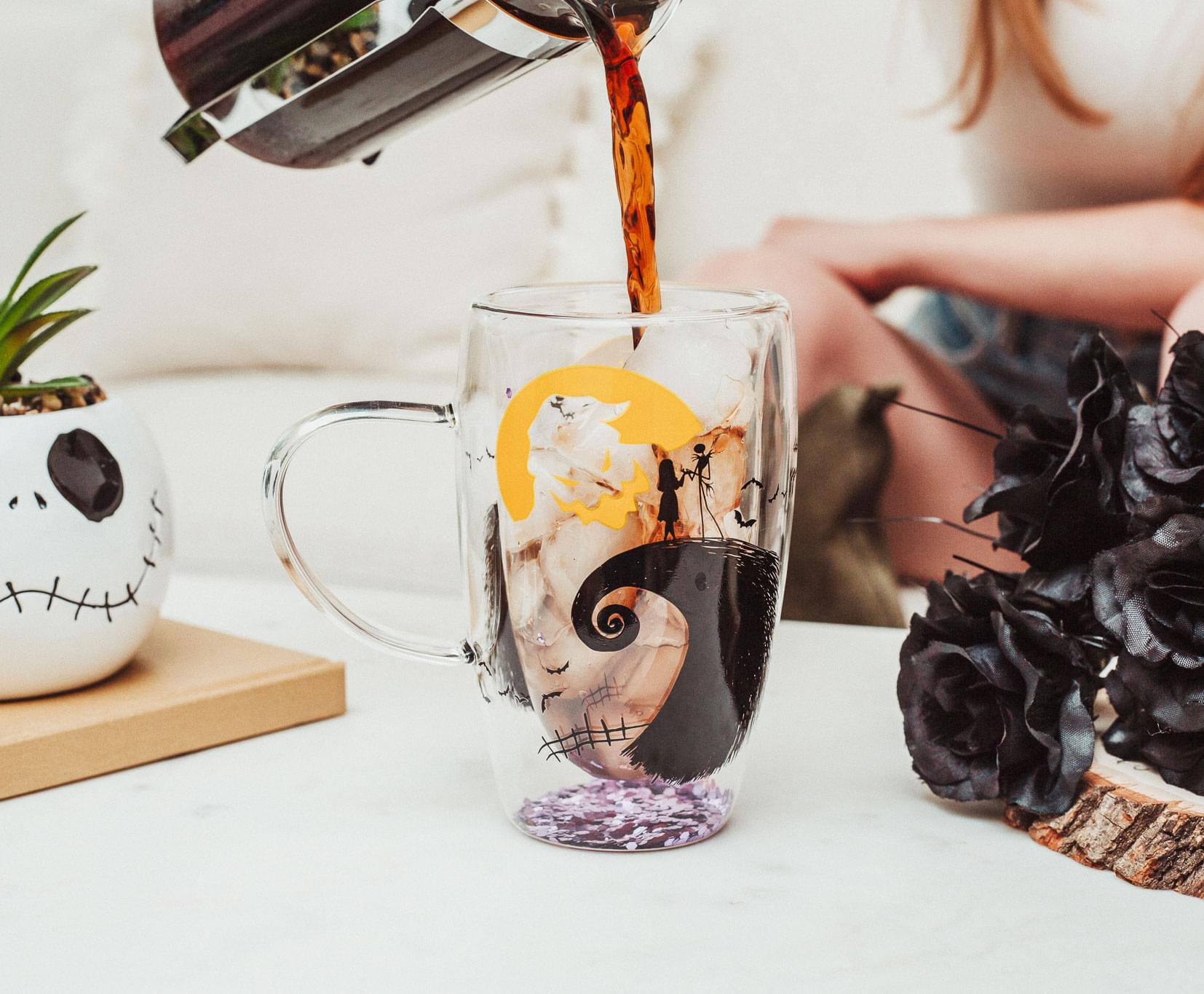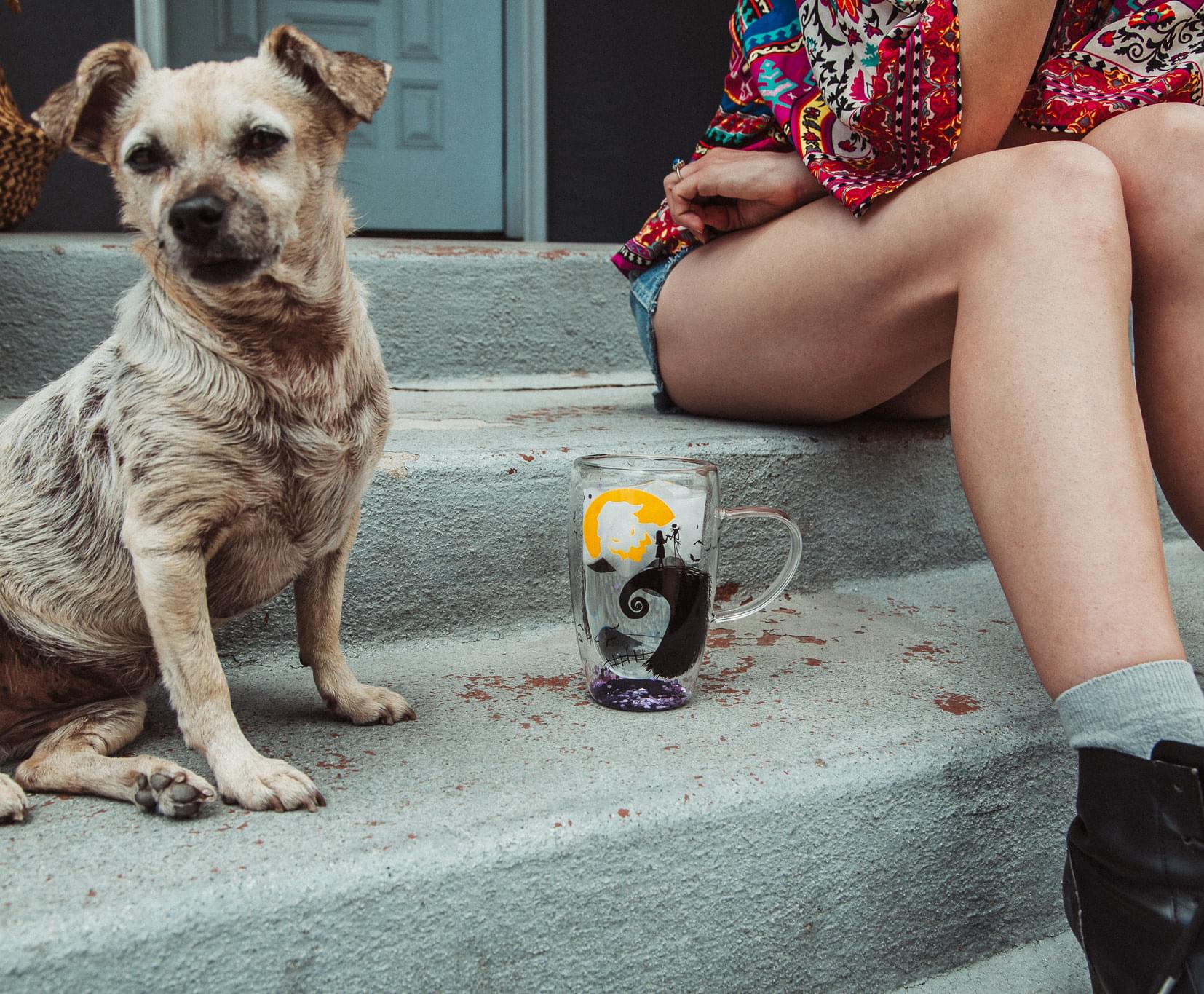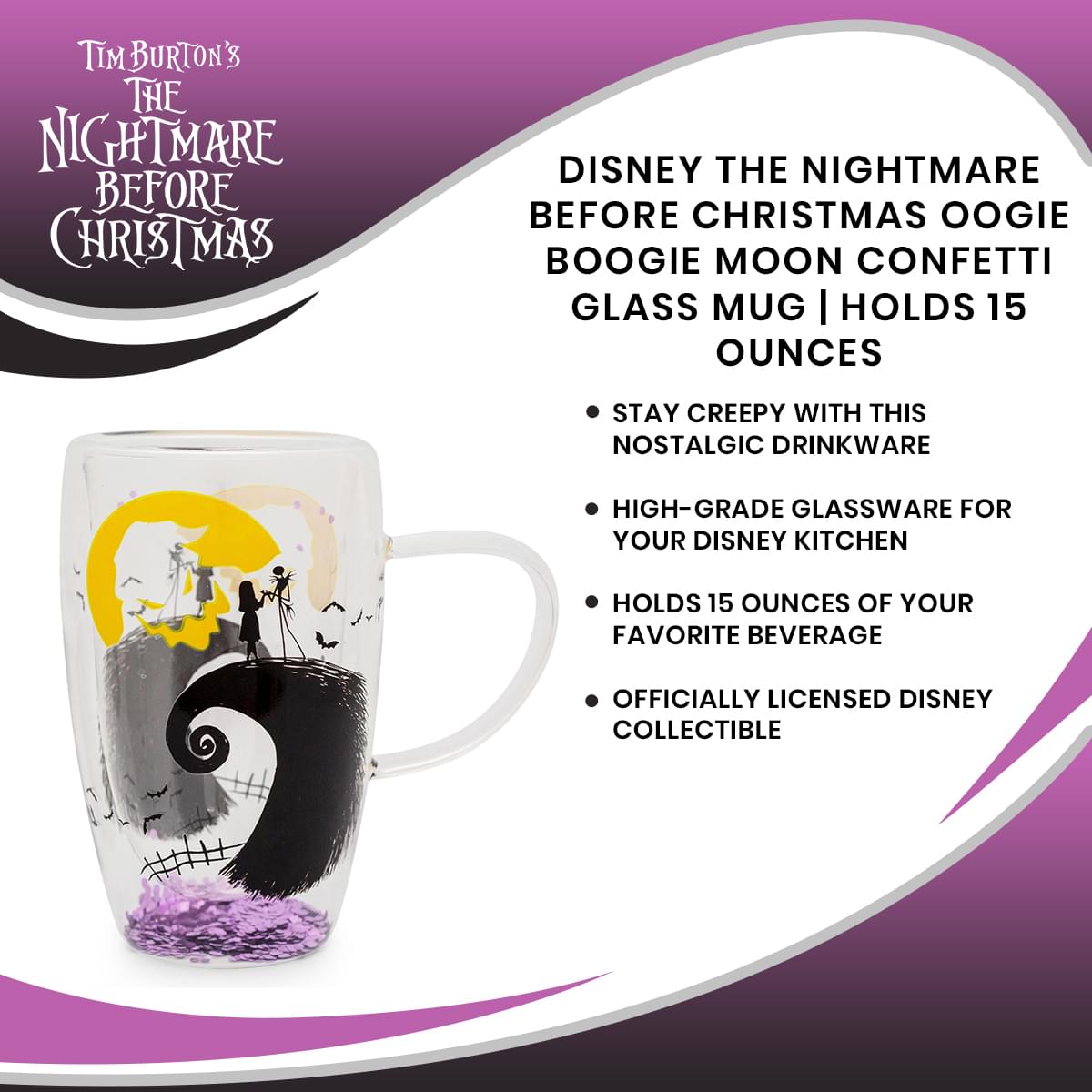 Disney The Nightmare Before Christmas Oogie Boogie Moon Confetti Glass Mug | Holds 15 Ounces
SPOOKY SIPS: This cool cup features a sweet, shared moment between Jack and Sally as they hold hands under the moon.
WILL IT BEND?: This creeptastic Halloween coffee mug will hold up to 15 ounces of your favorite beverage. Hot or cold, it's your choice. But you'll need to supply your own Frog's Breath and Worm's Wort.
WILL IT BREAK?: Sturdier than Sally, these eerily durable glass coffee mugs were not designed by Dr. Finkelstein. Perfect for contemplating your fate on a spiral hill or lamenting your failures in a graveyard.
TIS THE SEASON: Get one of these Christmas coffee mugs for yourself or put it under the tree. Sandy Claws won't mind the help. They'd be perfect for any holiday takeover you have planned.
OFFICIAL DISNEY COLLECTIBLE: The residents of Halloweentown had nothing to do with making this cup. It's something fresher, something pleasant. It's an officially licensed mug from Tim Burton's The Nightmare Before Christmas.
WOULDN'T YOU LIKE TO SEE SOMETHING STRANGE?
Fill your cup to the brim with fright... and coffee. Scare up something delicious in this exclusive Halloween coffee cup inspired by the fantastical world of Tim Burton's The Nightmare Before Christmas. Perfect to add to your Disney decor.
This colorful image shows Jack Skellington and Sally embracing on Spiral Hill while Oogie Boogie looks down from the moon. It's a great Halloween coffee mug but it's also great for your Disney Christmas.
ENJOY THE SPOOKY SIDE OF LIFE OVER COFFEE
When all you are is skin and bones (or maybe just bones and more bones), bring a little life back into your system with a warm brew. How about a steamy cup of Worm's Wort to hold you over? Every day is Halloween with this officially licensed Disney collectible.
Read All About It on Our Blog
Trending Geek