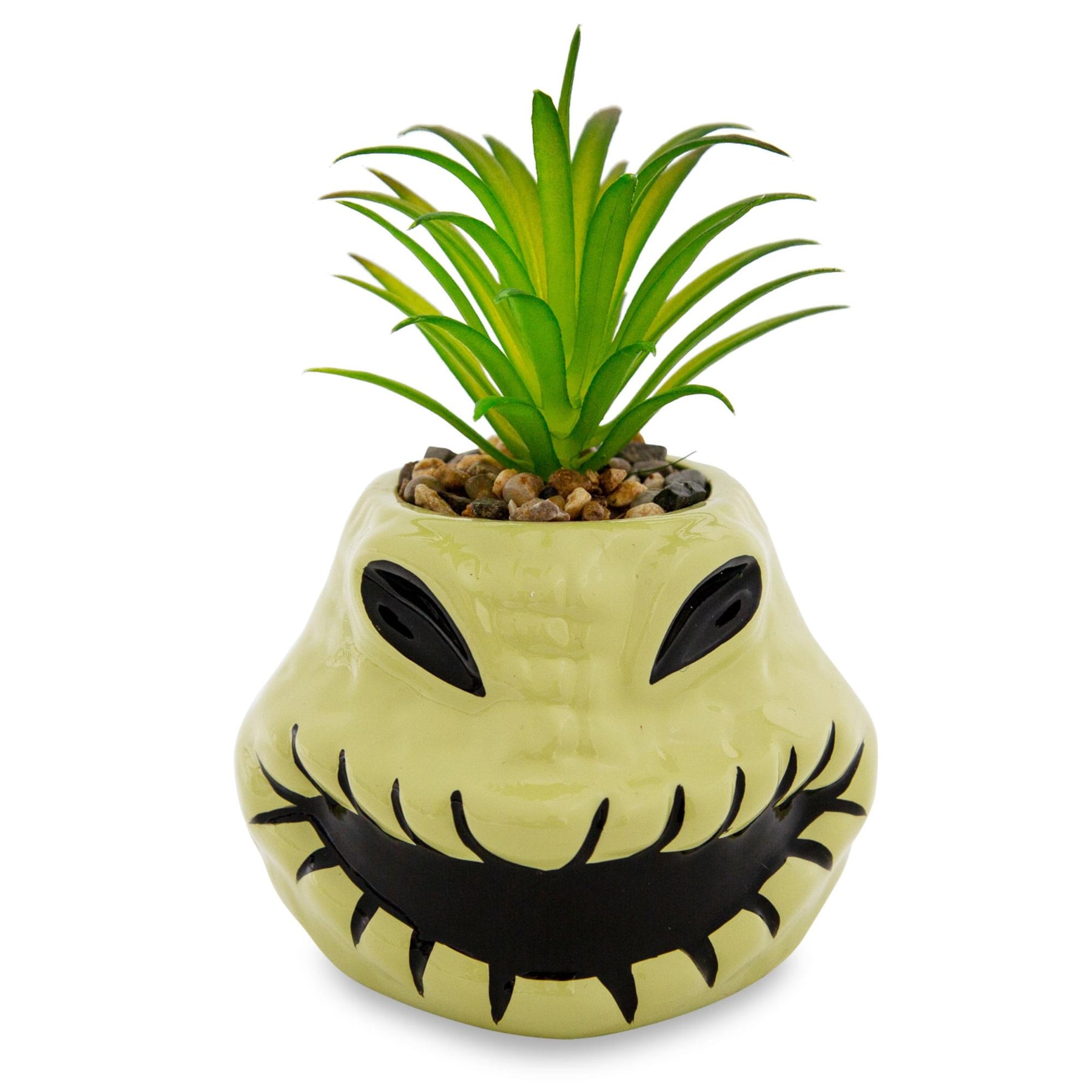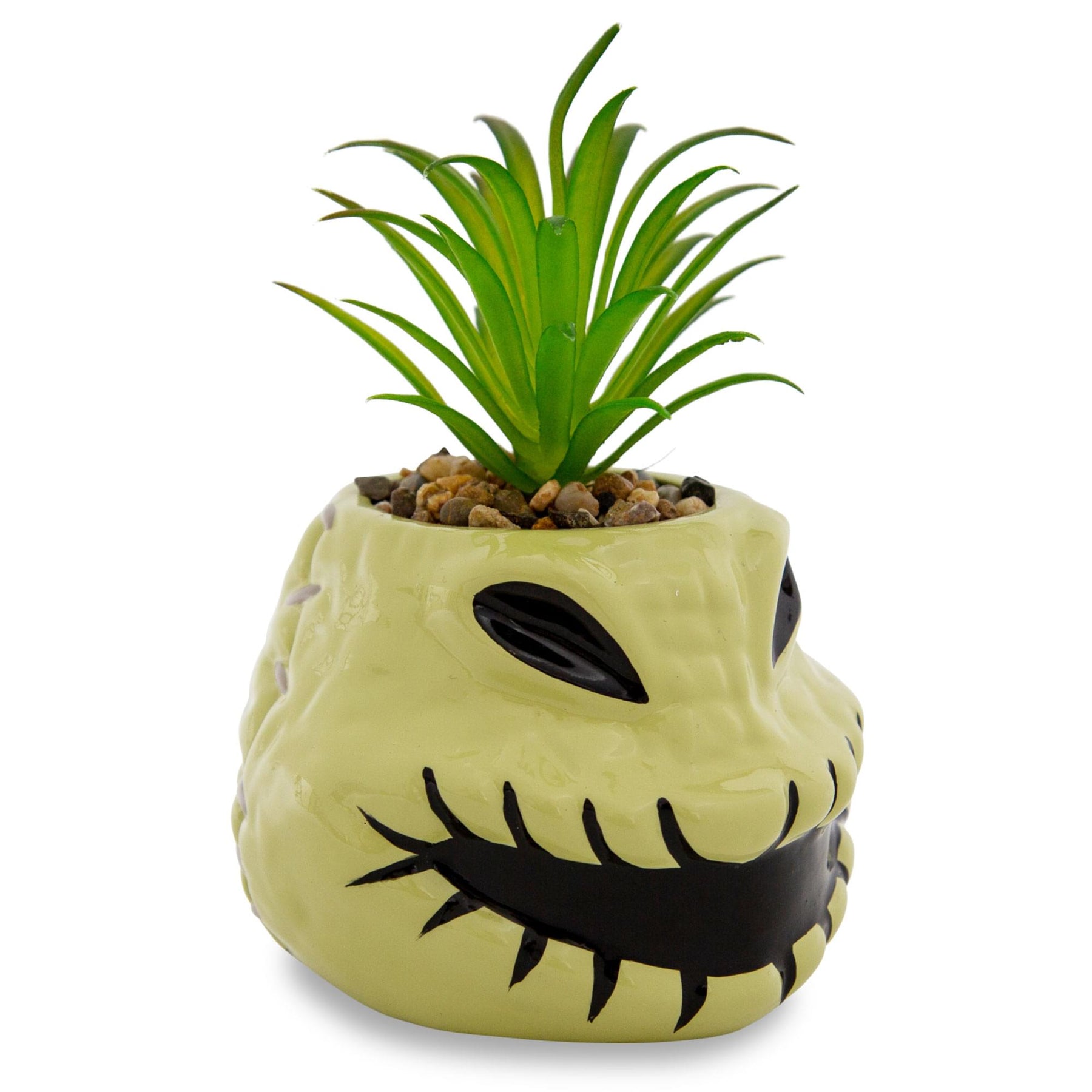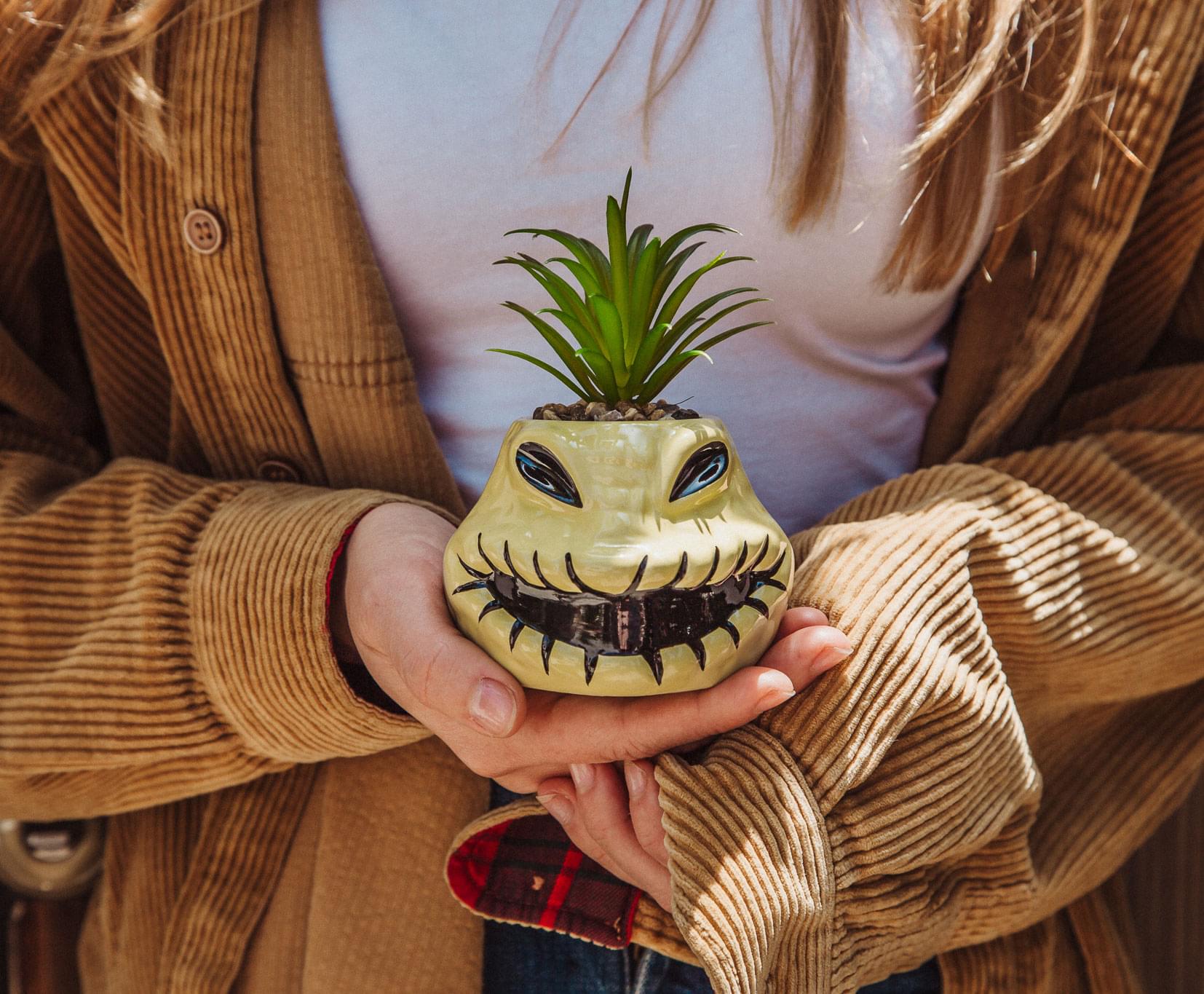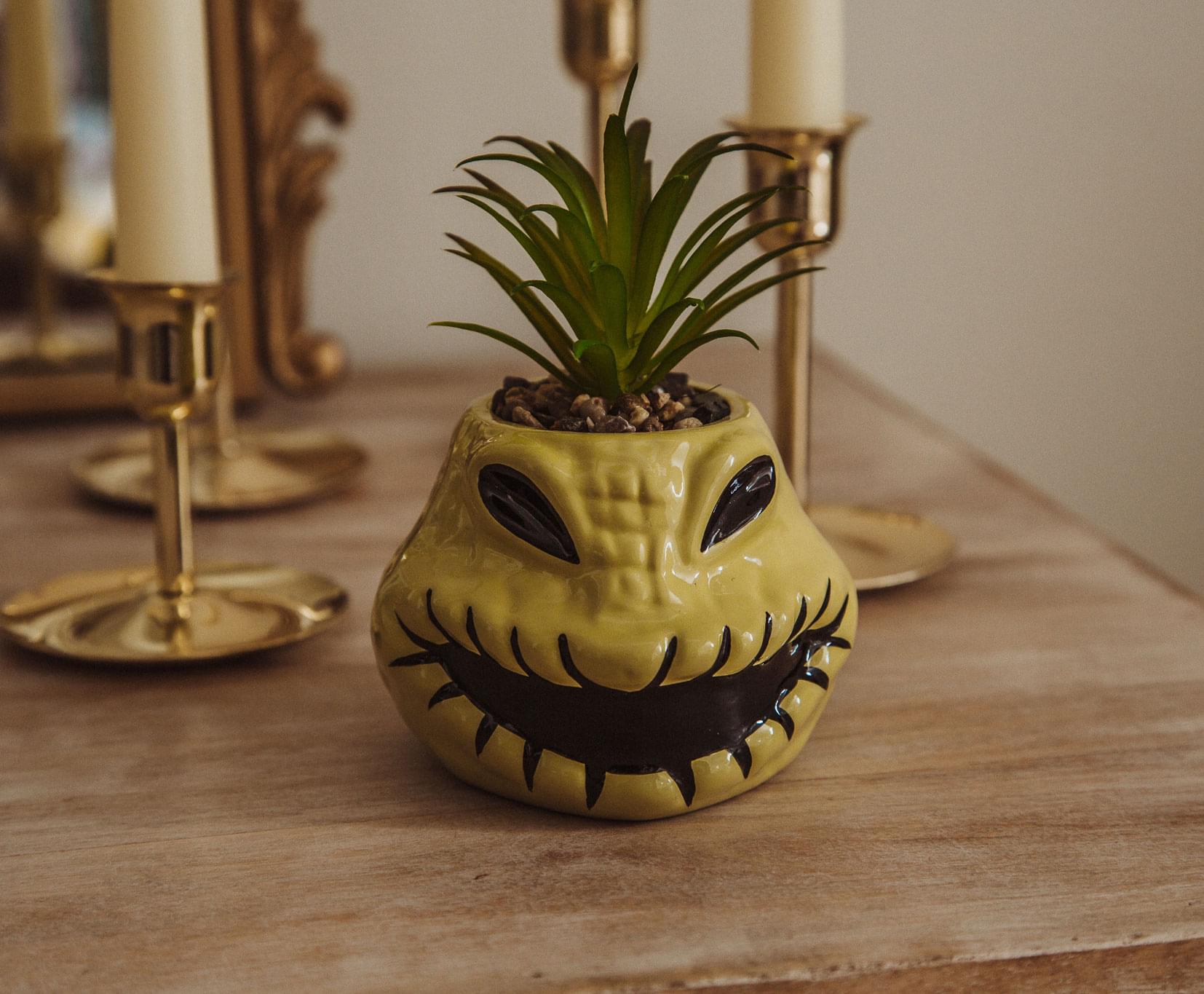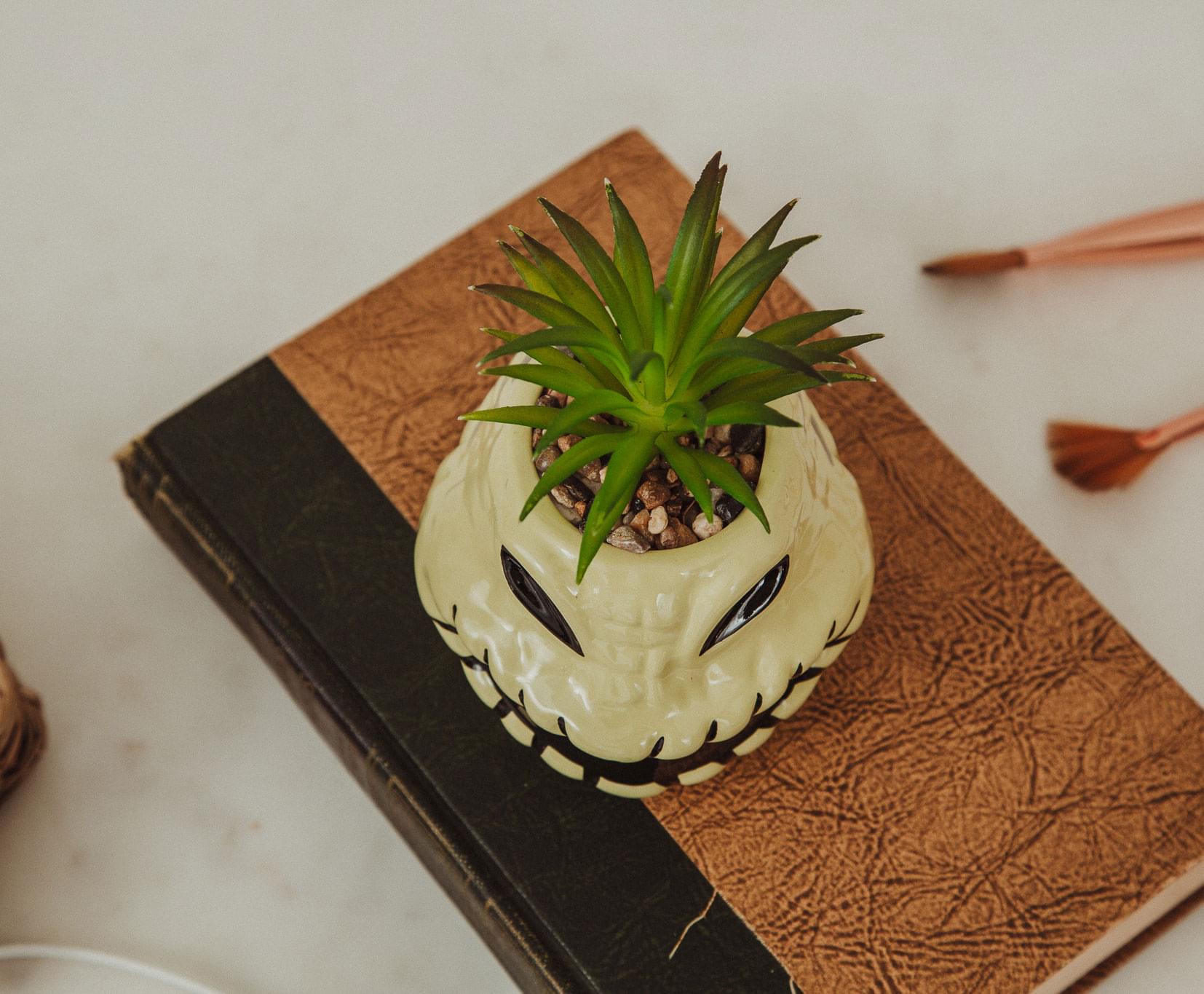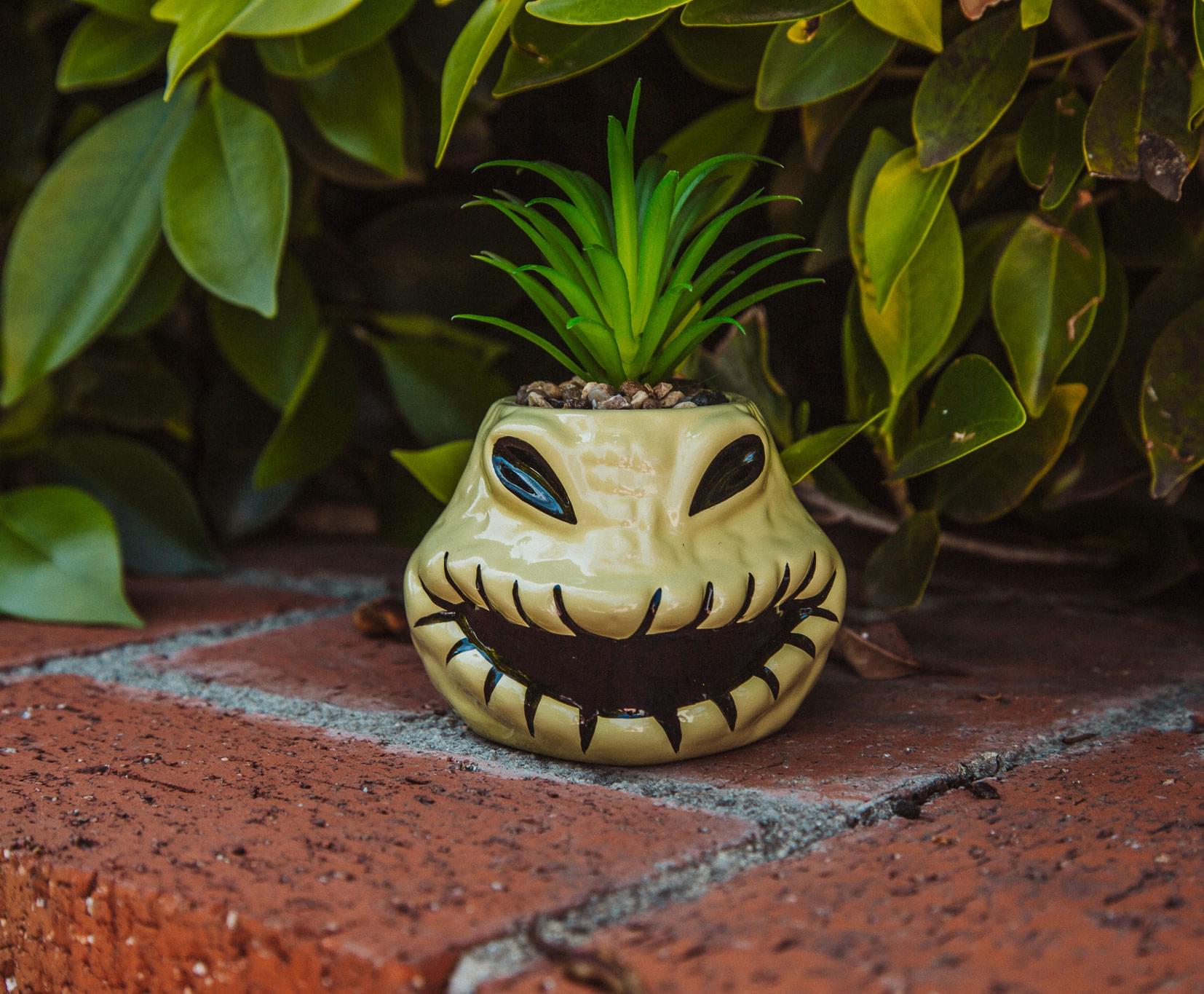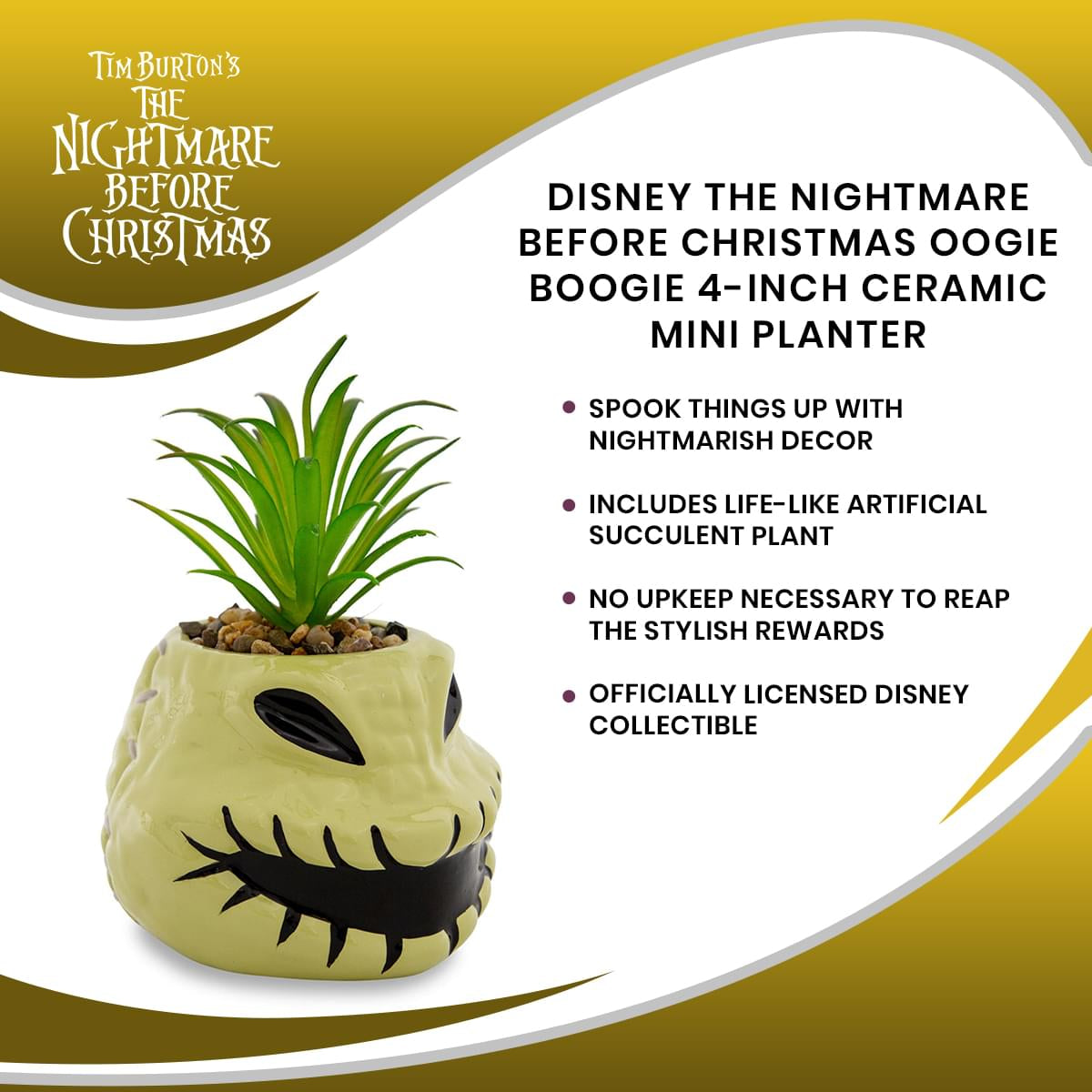 Disney The Nightmare Before Christmas Oogie Boogie 5-Inch Ceramic Mini Planter
SPOOKTACULAR STYLE FOR HOME: Scare up some fun in your graveyard with this exclusive indoor mini planter. A dreadfully delightful home accent from the fantastical world of Tim Burton's The Nightmare Before Christmas.
EVERYBODY SCREAM WITH DELIGHT: Gamble over bringing a little greenery into your space with Halloween Town's spookiest denizen. The character mold is authentically sculpted to look like the meanest guy around, Oogie Boogie.
HALLOWEEN TOWN'S FINEST: Perfect for display, this small ceramic planter measures approximately 4 inches. A realistic succulent sprouting from the top features a special plastic design with multi-toned coloring.
EASY NO FUSS DECOR: This decorative planter, complete with its artificial succulent, can brighten up any home, office, or even your favorite spot on Spiral Hill. Perfect for creating a nightmarish nook all your own.
OFFICIAL DISNEY COLLECTIBLE: Oogie Boogie is bringing the haunts to you with this officially licensed mini planter from Tim Burton's The Nightmare Before Christmas. Introduces a little doom and gloom to your space.
WOULDN'T YOU LIKE TO SEE SOMETHING STRANGE?
Feeling lucky? Roll the dice on this exclusive Oogie Boogie mini planter inspired by Tim Burton's The Nightmare Before Christmas.
Halloween Town's resident boogeyman is bringing some decorative haunts to your space. Reimagines his likeness in the form of this dreadfully delightful ceramic sculpt, along with an artificial succulent sprouting from the top. The head-shaped figurine has authentic detailing that even captures the stitching along Oogie Boogie's "rucksack."
WHERE DISNEY FANDOM MEETS NIGHTMARISH HOME DECOR
This charming planter can be displayed on your desk, window sill, or whatever dark little nook needs sprucing. Instead of a sack of bugs, this gambling boogeyman comes embedded with rock soil details for an even more realistic look. Plant the seeds of your spooky deeds with this officially licensed home decor collectible from Tim Burton's The Nightmare Before Christmas.